Embark on a journey
to record your love
"Pre-wedding photo in Japan"
Marriage is one of life's key milestones we only get to experience once.
Beautiful memories of places he loves and places I love, the sights we've seen, and the food we've savored.
It's about those little things in life, like laughing together lightheartedly at something silly.
Without you, I would probably not discover something new and taken on new enchanting experiences.
Is it my first time to Japan? Probably not.
I want to capture all the beautiful moments of our travels together like the warmth of your smile.
Let us travel to where we want to go, in the season we want to be in, and capture in photographs the blissful smiles of our faces when we are together.
That is the kind of romantic trip we want to embark on, no matter when and where.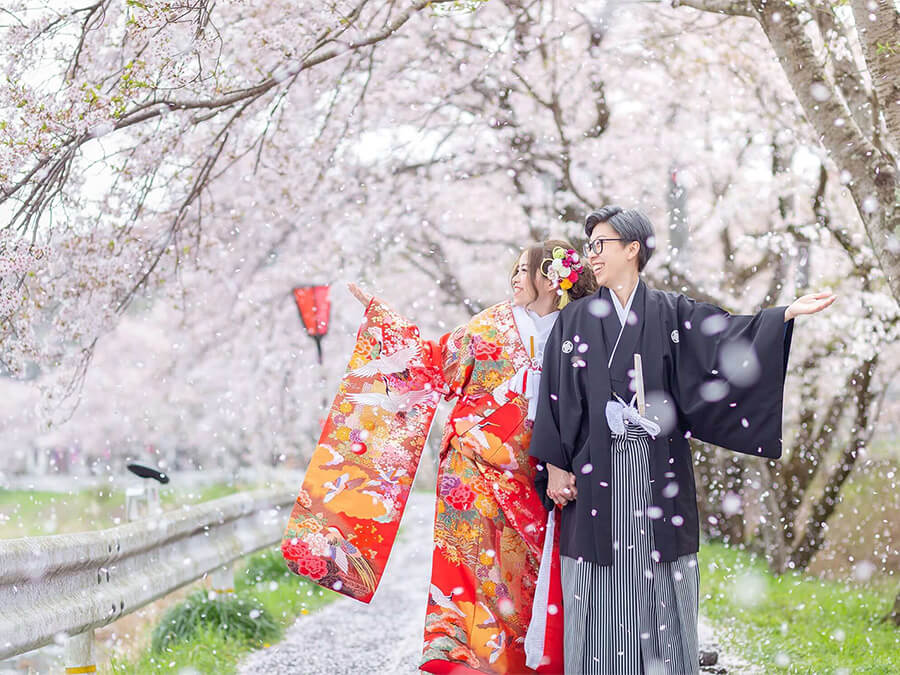 Color of the season vol. 01 Spring March - May
Spring comes with the blessing of rebirth and new life
The romantic cherry blossoms bloom and captivate all who see them
With the fragrance and pink colors of cherry blossoms in the air and quaint old streets, this place could be said to represent classical Japan. With the arrival of May, the land will welcome a warm spring breeze, and lush green foliage covers the land. Rebirth and rejuvenation are here.
Wedding photo in spring Gallery
Spring in Japan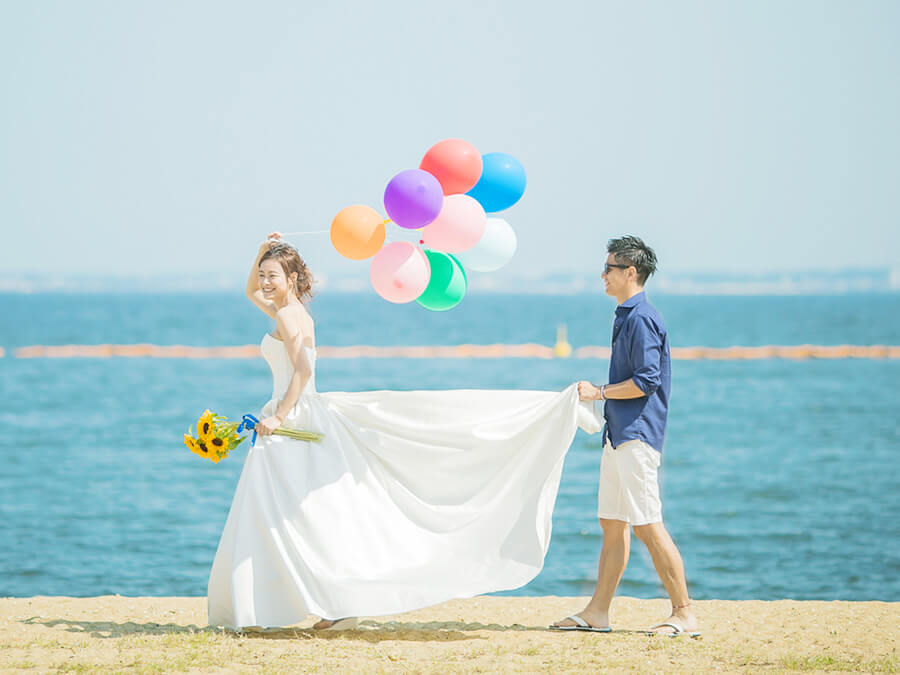 Color of the season vol. 02 Summer June - August
Splendid summer and vibrant colors
Embrace the longer daylight and blue skies
With the longer days and shorter nights, the land is bathed in ample sunlight. Under the rays of the sun, every photo becomes more vivid. The summer festivals and camp side fires of Japanese romantic movies are just fitting for this season. Don't miss out on it!
Wedding photo in summer Gallery
Summer in Japan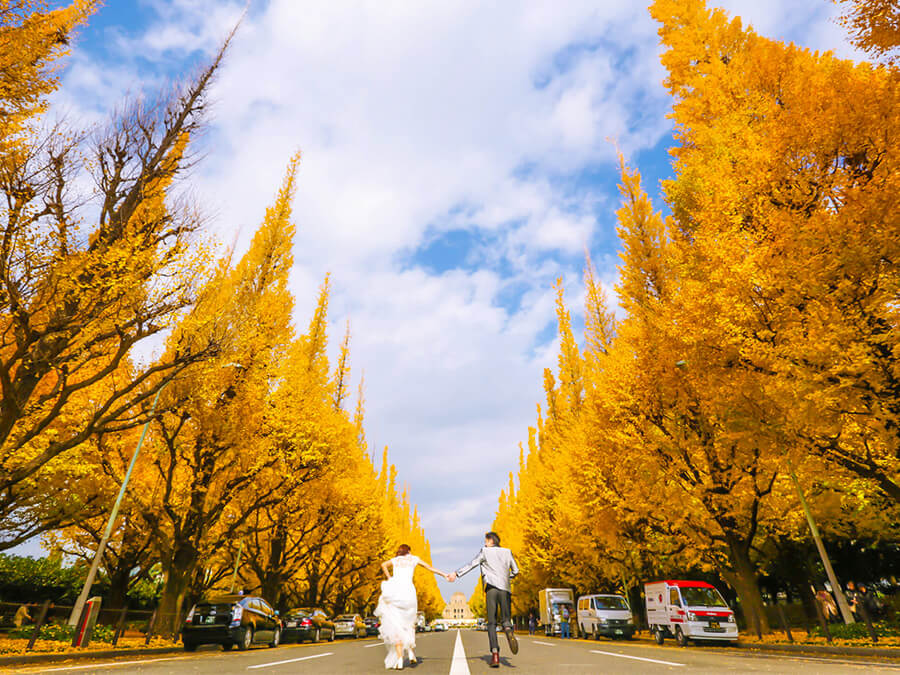 Color of the season vol. 03 Autumn September - November
The golden colors of autumn casts a layered paint across the land
Mountains bestowed with red is conveys natures' greatest blessings to your love
After sending away the warm summer days, the arrival of autumn in Japan has a sublime charm. Don't miss the golden leaves of ginkgo trees on avenues, and the red leaves that transform courtyards and gardens throughout Japan. Wearing a kimono and walking in the garden is truly a romantic scene.
Wedding photo in autumn Gallery
Autumn in Japan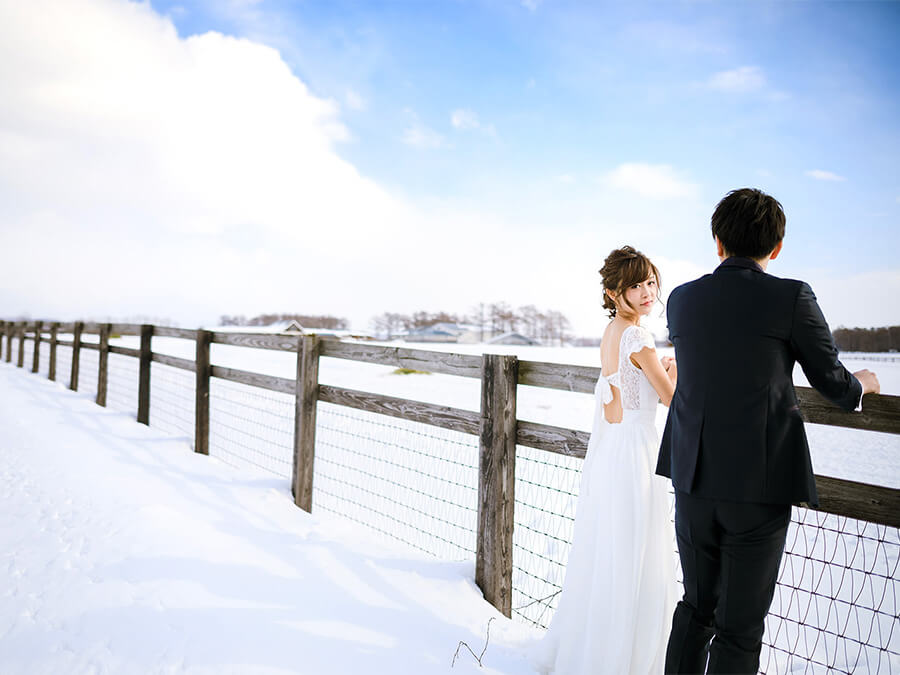 Color of the season vol. 04 Winter December - February
Winter blankets the mountains with snow
A pure white glow that is the perfect setting for photography
Japan has four distinct seasons, and winter offers a dreamy white coating across the landscape. With an endless snowy white scenery and icy clear air as well as a splendid blue sky that that requires no lens filter, the winter season is truly a spectacular time for pre-wedding photography.
Wedding photo in winter Gallery
Winter in Japan
Pre-wedding photo plan
There must be some corner of the world where you yearn to go for your pre-wedding photographs.
So take out your map, pick where you want to go, and we'll be there waiting for you!
SPECIAL OFFER
Giving away special offers to
celebrate
the 25th anniversary
of La-vie Photography!!