©2018 La-vie Factory X Petit Wedding
Authentic Wedding and Photos in Kyoto
Kyoto is the largest city in Japan made of historical architectures. The unique atmosphere created by the long history and the distinct four seasons attracts many people from around the world. We offer the traditional Japanese style wedding ceremony in this beautiful city, also great for outdoor photos.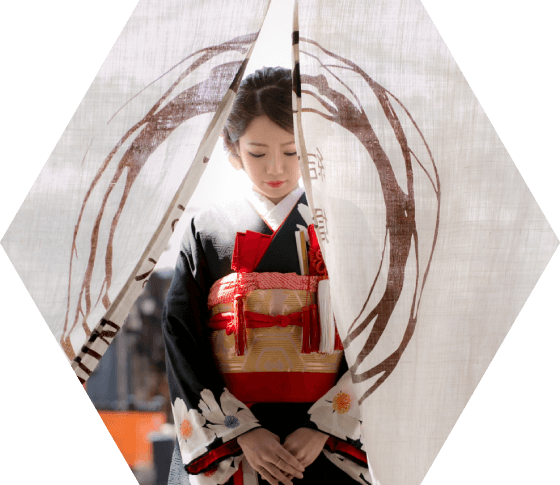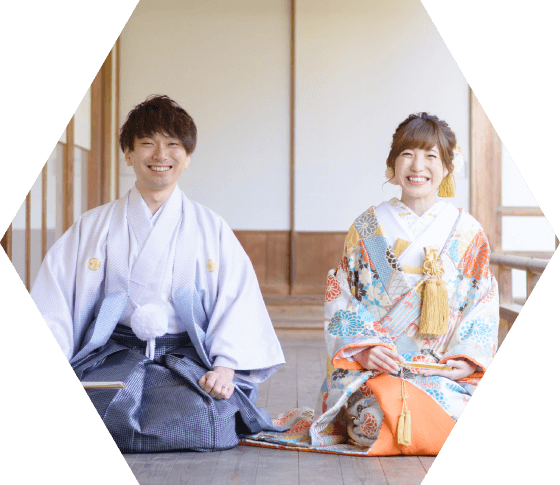 Special plan in Kyoto


VIEW DETAILS CLOSE
Wedding ceremony fee(Civil wedding)

Wedding planner(in Mandrin Chinese or English)

Marriage certificate

Kimono(for bride)

Kimono(for groom)

Accessories

Dressing

Hairstyles & Makeup

Artificial flowers

Sound design
Lighting design

Snap photo(about 150 images)

Location photo(about 50 images)
*For more information about the package and price, please don't hesitate to contact us.

Recommended location in Kyoto
Ninenzaka

The Yasaka Shrine, Maruyama Park, Kodaiji, Yasaka Pagoda and Ninenzaka of Kiyomizu-dera in the south, are all popular tourist sites all year round.

Daikaku-Ji

Daikaku-ji was built in year 876 and is composed by various buildings connected with wooden walkways, and is filled with abundant natural scenery.

Toyokuni Shrine

Toyokuni Shrine is an ancient shrine connected to Toyotomi Hideyoshi. The Karamon at the front of the shrine is also a valuable architecture identified as a national treasure.

Kodo-kan

Kodoukan was established in 1806, by a famous Confucian and an important figure in Kyoto. Nowadays, this place is used for tea ceremonies and other cultural events.

Kamogawa

The Kamogawa, which runs north and south through the city of Kyoto, can be referred to as the birthplace of the culture of Kyoto.

Azekura

Azekura is a Japanese style space designed for weddings. It covers approximately 10000㎡, and its Japanese garden is filled with magnificent scenes.
* Please feel free to ask for other recommended locations.

Please feel free contacting us for further more information.
Our staff will respond to you as soon as possible. CONTACT@Webform

Reasons why we are chosen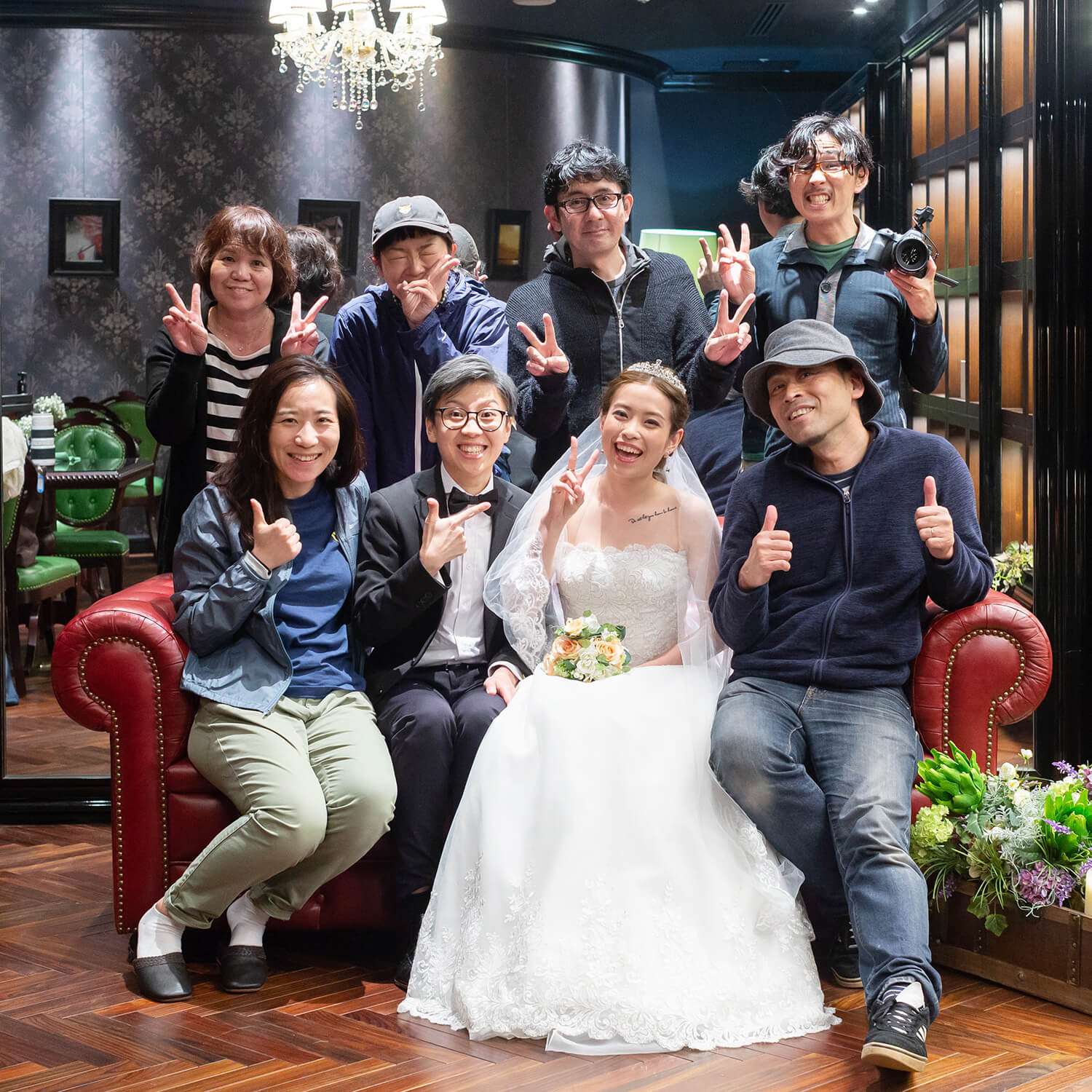 Proffesional Photographer
There are no manuals that exist in La-vie Photography, making each photographer unique and characteristic. From over 400 photographers who work in our team, you should be able to find the perfect photographer that would match your expectations.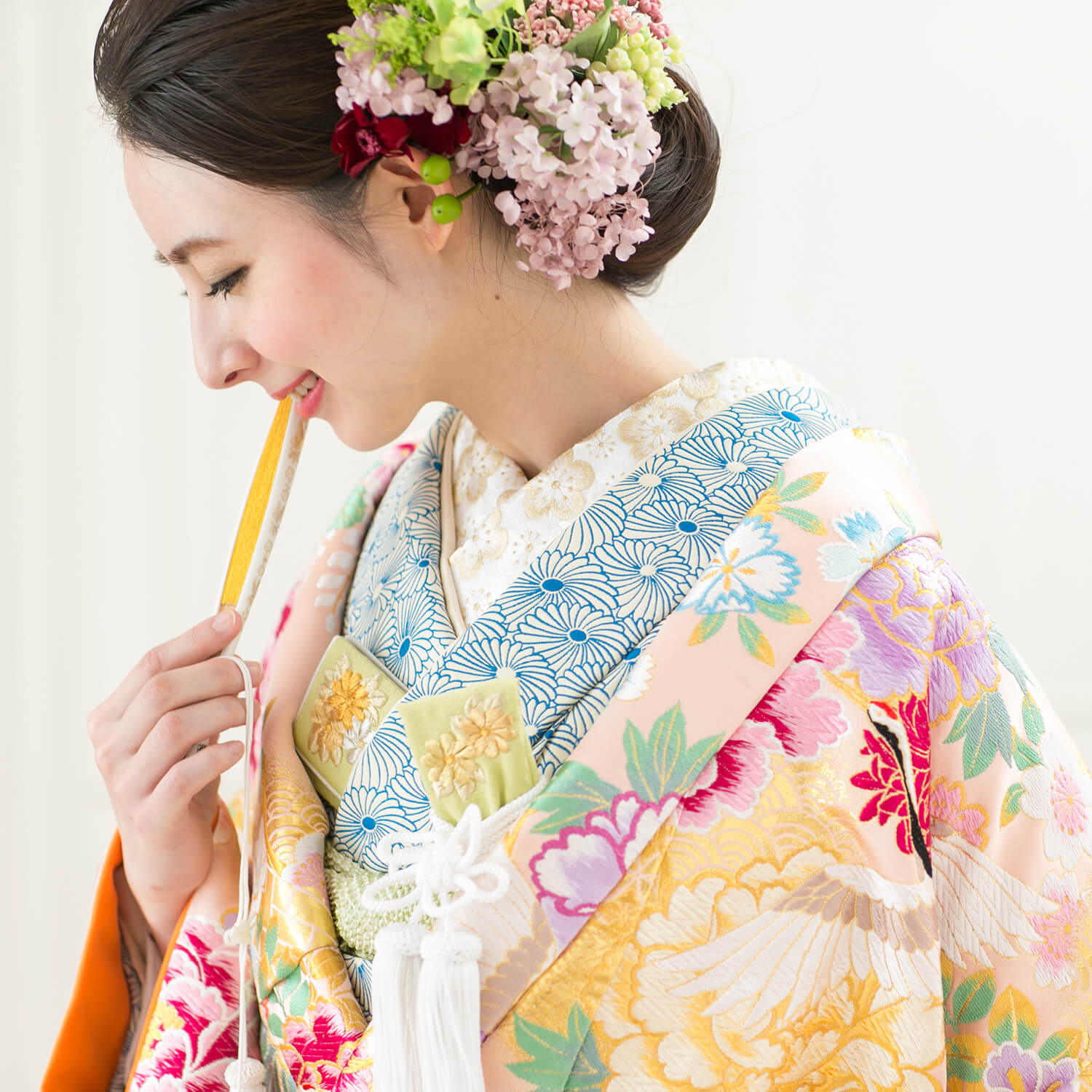 Variety of Outfits
All of our kimonos, wedding dresses, and tuxedos are selected by the members of our outfit team. The outfits includes from "Made in Japan" quality dresses to authentic European Brands. The varieties of wedding dresses are promised to enhance the beauty and elegance of the bride's figure.
Professional Makeup Artist
A make-up artist specialized in weddings will be in charge of your make-up and hairdo for your important day. Feel free to order for a specific style, or ask for preferences. The artist will take responsibility and come along with you throughout the photo shoot for any needed adjustments or re-touch.
English / Chinese Fluent Interpreter
In order to guide you through all of this work smoothly and without stress, an English or Chinese interpreter will be assigned for you.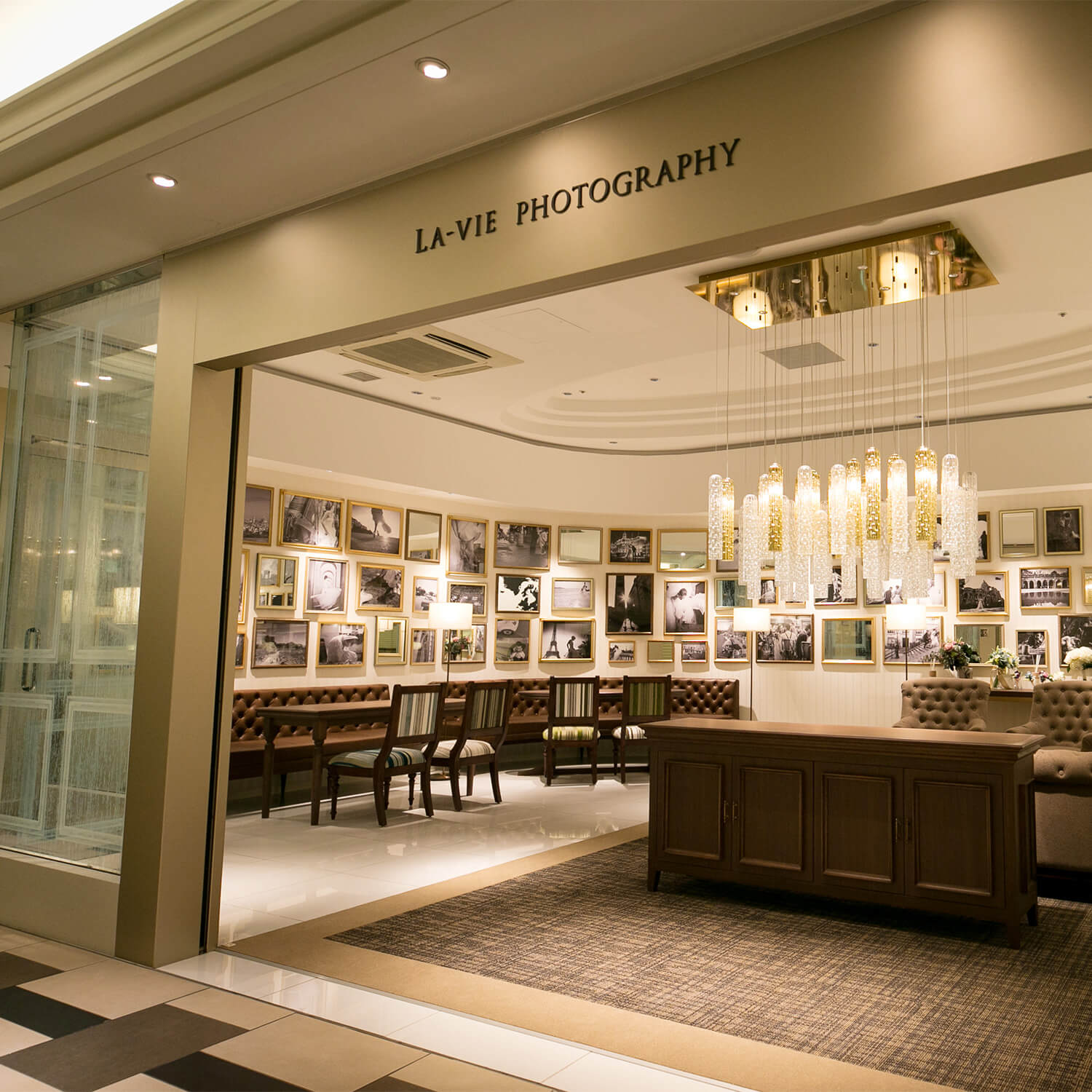 Choose your destination
We have shops in all major cities of Japan, leaving you 15 areas to choose from to take your wedding photos. We also have offices in Shanghai and Hong Kong. Please feel free to visit us if you are nearby! Contact us via E-mail for further informations.

Recommended Kimono

Select the scene you like

One day schedule
01|

Preparation

We will start the preparation at Petit Wedding Kyoto-Gion Chapel.

02|

Location Photo Shooting

Enjoy your time during the outdoor photo shoot in the neighborhood of Gion.

03|

Wedding rehearsal

A rehearsal will take place before the ceremony.

04|

Wedding ceremony

The wedding ceremony will be held at our Kyoto Gion chapel.

05|

Location Photo Shooting(with add. fee)

If you would like to enjoy more time in your wedding outfits, we will arrange an extra photo shoot at a location in Kyoto for you!
COLUMN

We also offer ceremonies at shrines in the style of traditional Japanese weddings. Japanese ceremonies are very solemn and quiet compared to the western style weddings that take place in churches and chapels, but it will be a perfect opportunity to experience the true Japanese style. Toyokuni Shrine and Go-ou Shrine are the two famous Shrines in Kyoto where wedding ceremonies will take place.* Additional fee may apply according to the Shrine.
Toyokuni Shrine

Goou Shrine

How to get to Kyoto-Gion Chapel
ADDRESS

〒605-0087 京都府京都市東山区元吉町60
(JO-IN NEXUSビル)
BUSNESS HOURS

11:00〜19:00

Please feel free contacting us for further more information.
Our staff will respond to you as soon as possible. CONTACT@Webform