INTRODUCTION
Where should we take our
summer wedding photos?
Summer is the best season to experience the natural beauty of Hokkaido.
After the cold winter, the land will be covered in bright green, bringing back the spectacular and vibrant sceneries up until the distant mountains. The most famous location is in the flower fields of Furano. The vast lavender fields are without a doubt the most famous attraction, but there are plenty of other beautiful places such as Torinuma Park, towering forests, and crystal clear ponds.

After the rainy season, the summer island of Okinawa is ready to welcome tourists with the most clear sea and sky of the year.
During the day, the sunlight will become brighter than ever, coloring the sea in different gradient of vivid blue. If you go near the beach, the sound of gentle waves will help turn the place into a relaxing location. A more fascinating scene can be found as the sun sets into the horizon, bringing a dramatic golden sunset before your eyes. Don't leave yet, because a romantic star show at night can not be missed!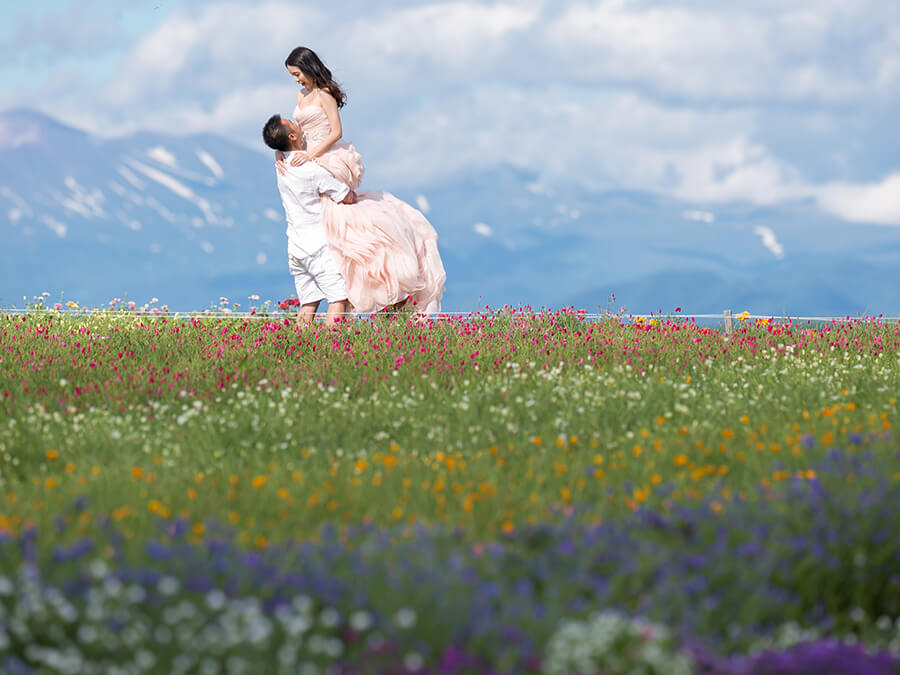 #FUNANO, #Lavandula, #Flower fields
Speaking of summer in Hokkaido, ther lavender fields during July must not be missed. There are many popular summer attractions in the vast land of Hokkaido, but the most famous among them is the lavender field in Furano. Surrounded by numerous blocks of romantic purple, there are various flower fields in Furano during June 〜 September, all colorful and lively. You must not miss it if you like nature scenery.

SUMMER IN HOKKAIDO GALLERY
Furano in summer, lavender heaven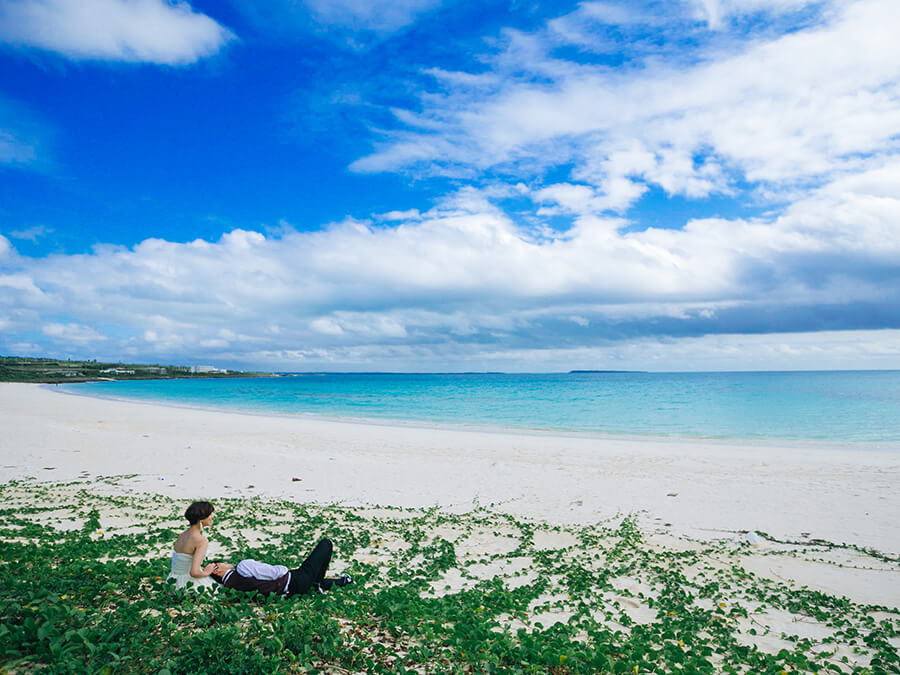 #sea, #beach, #resort, #Chapel
Located in southernmost of Japan, Okinawa is famous for its surrounding beautiful ocean. Like a resort island, the weather in Okinawa is warm throughout the year. The summer season from July to September is very popular among tourists from Japan and neighboring Asian countries. Not only the beautiful nature, you can also enjoy the unique culture and history of Ryukyu. In addition, Okinawa's outlying islands each have different characteristics. Miyako Island-said to have the most beautiful sea, Ishigaki Island-the green island with the richest natural landscapes, and Taketomi Island-Okinawa's rich cultural characteristics. The beauty of diverse landscapes in Okinawa will definitely leave you unforgettable memories.
SUMMER IN OKINAWA GALLERY
Blue ocean paradise in summer Okinawa

Where do you want to spend your summer in Japan? Either Hokkaido or Okinawa, we will help you create a memorable holiday just for the two of you.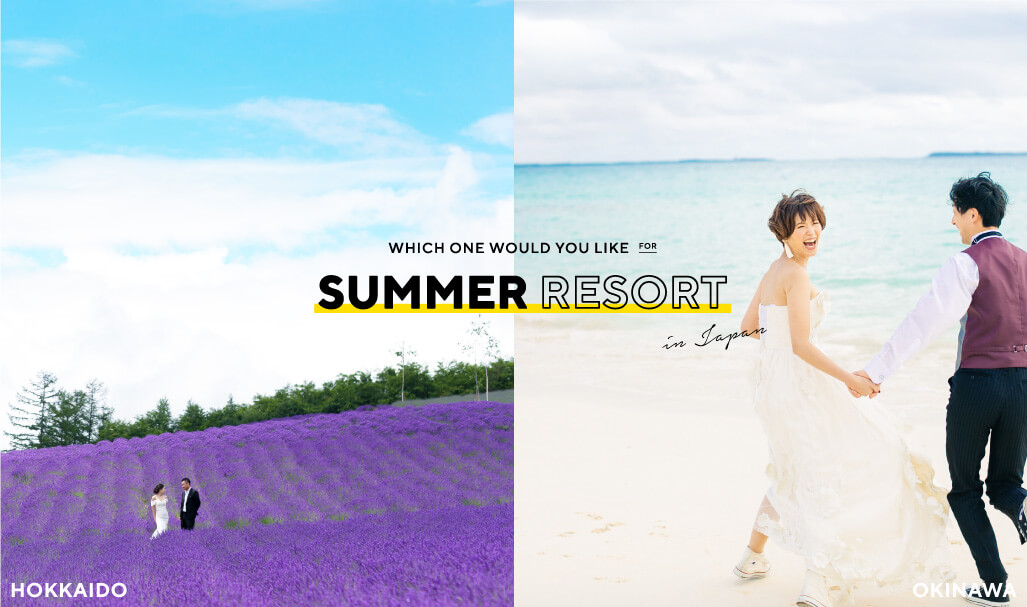 CONTACT US
Still can't make up your mind? Don't hesitate contacting us!
We still have many places to introduce that are not on this page. Locations other than Hokkaido or Okinawa are also OK!
CONTACT@fb Messenger
CONTACT@Webform