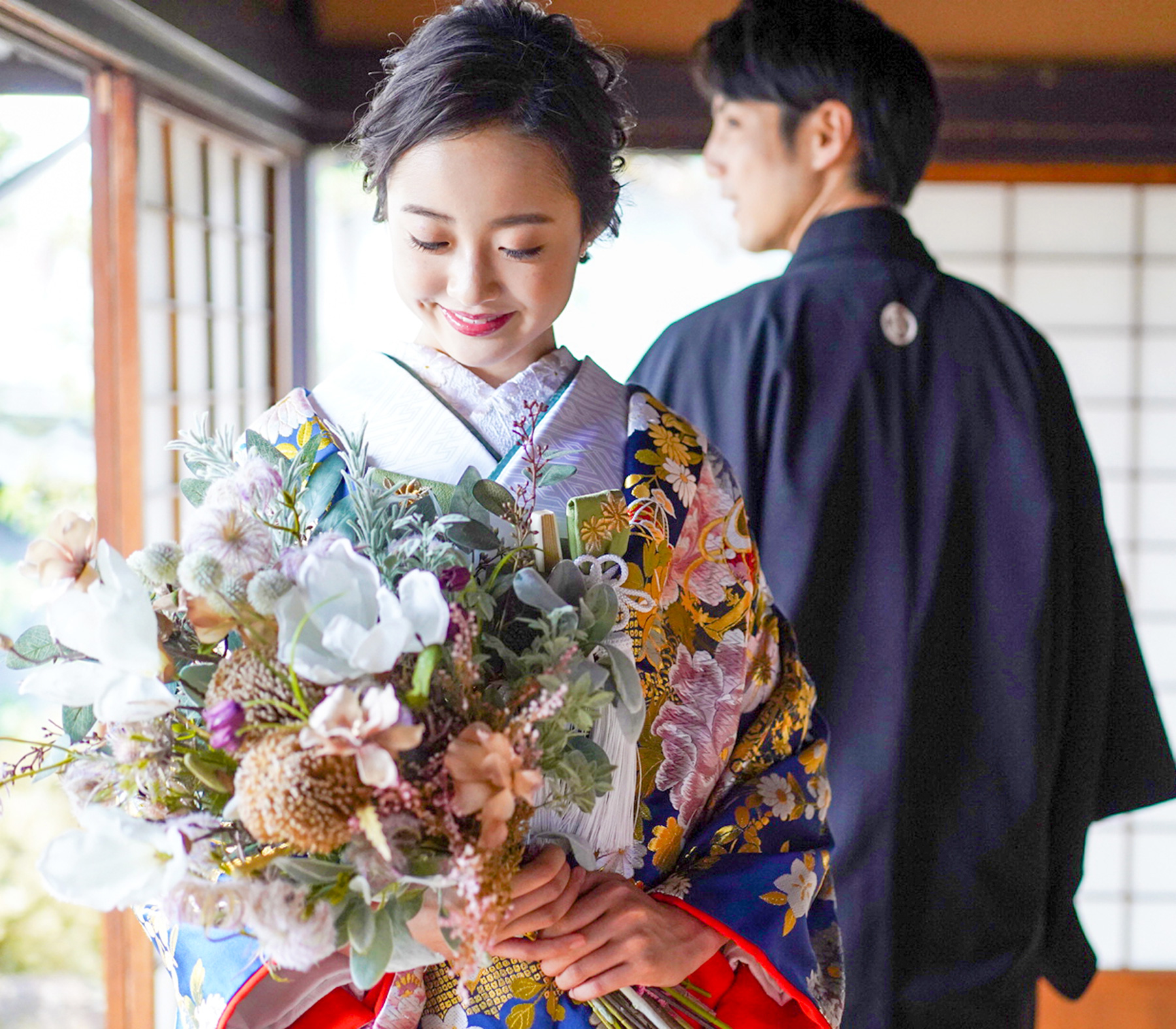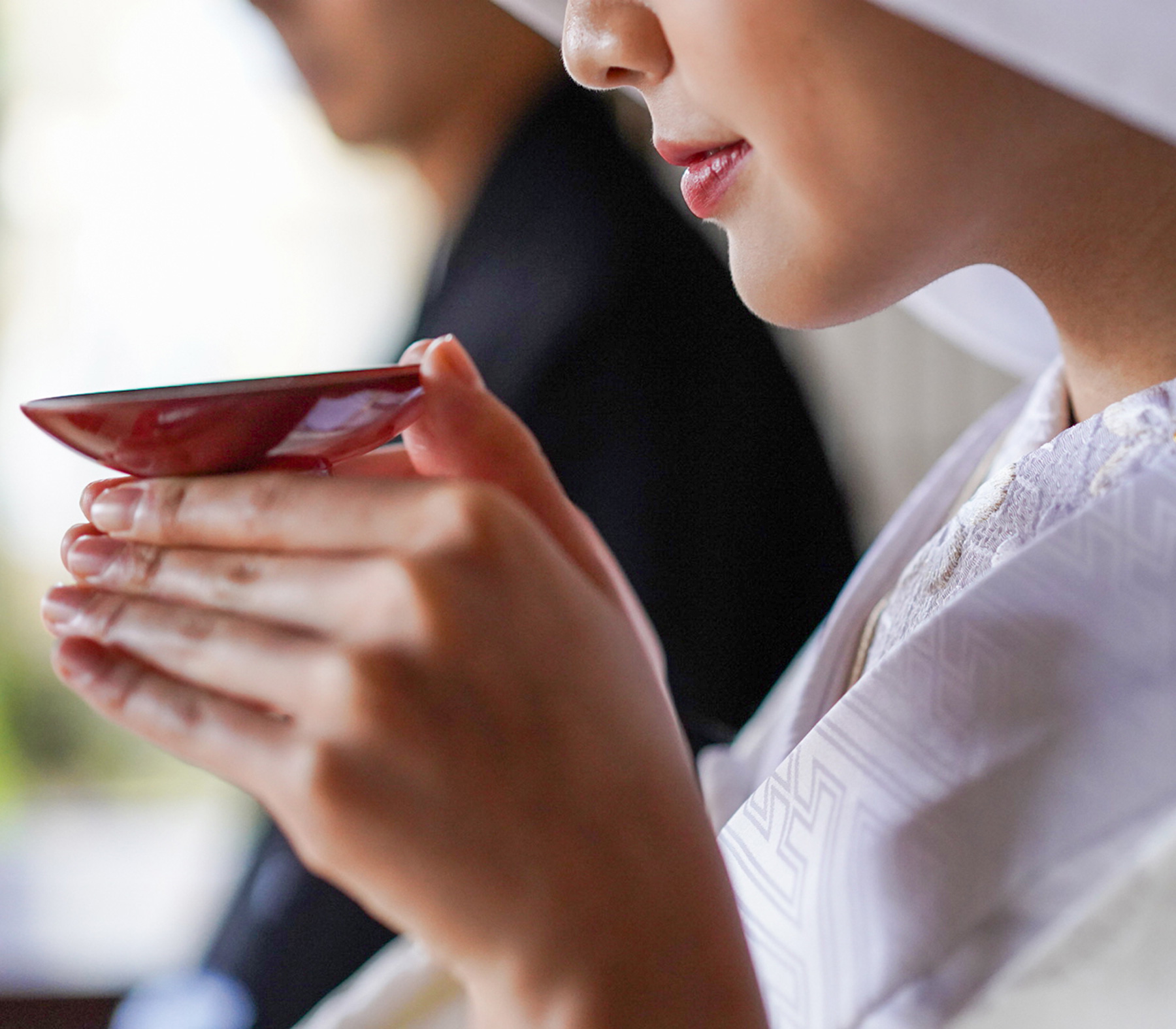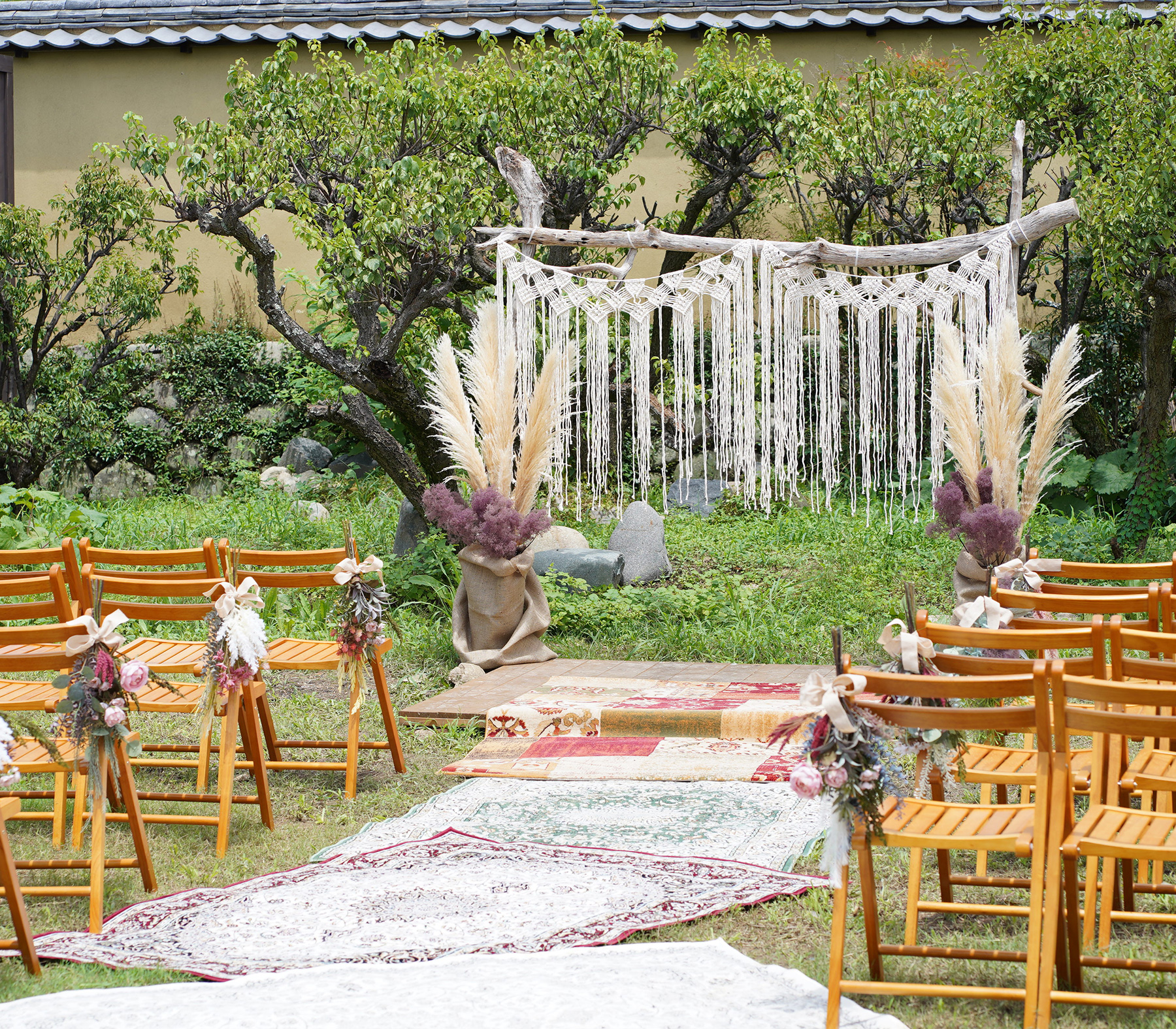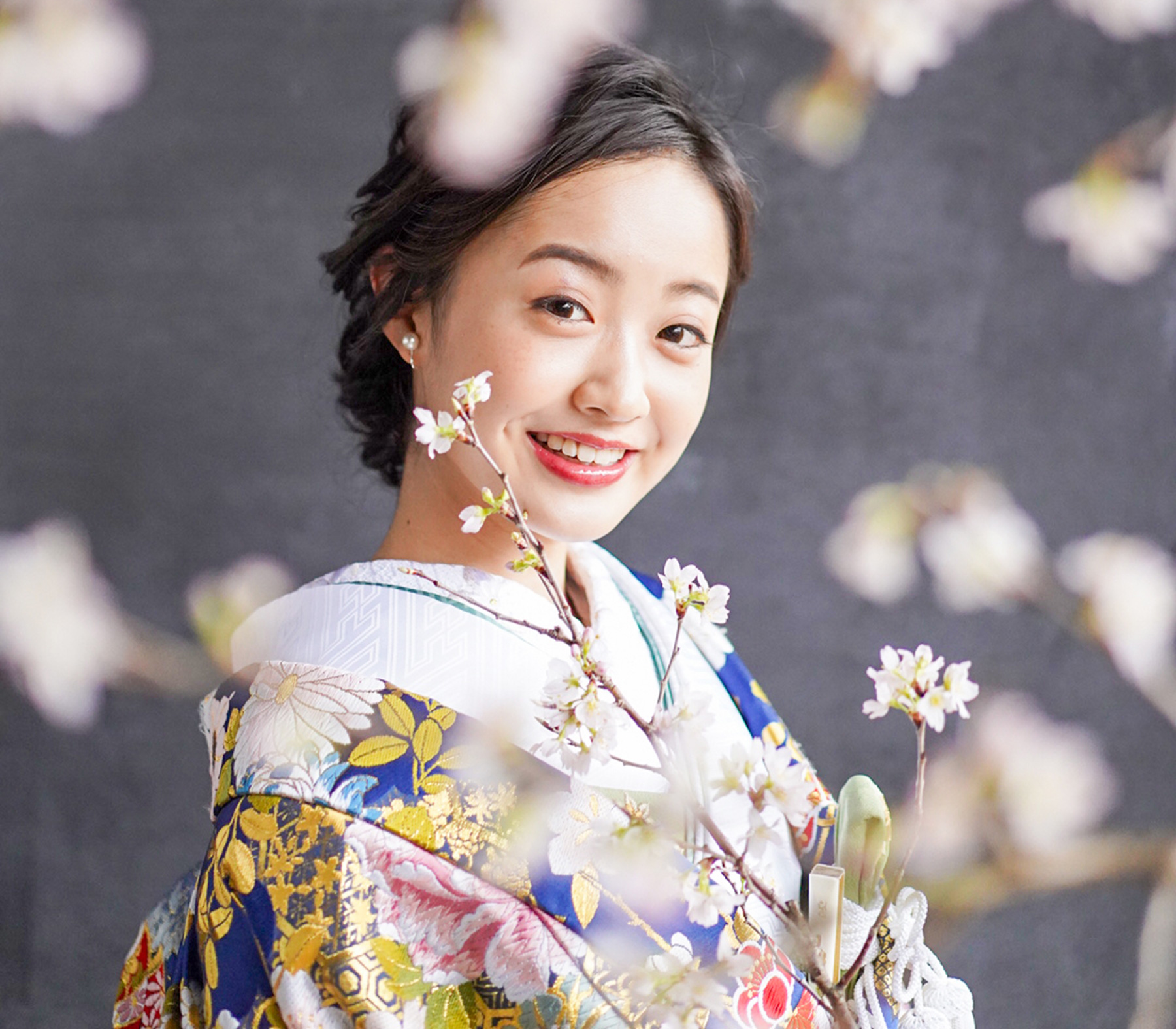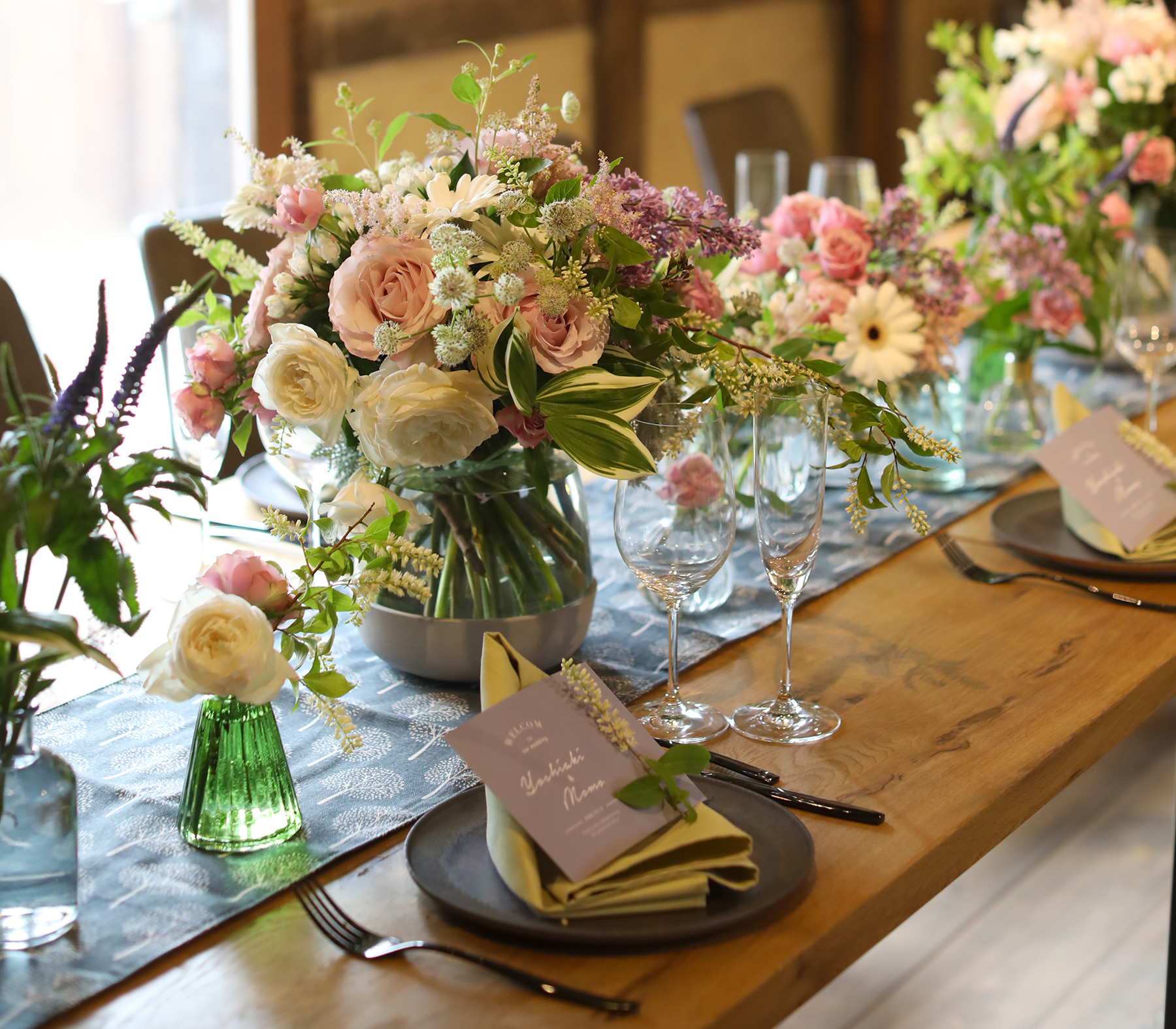 Harima Fukusaki Library Maison
Japanese traditional Kominka Wedding
#Japanese wedding
#Kominka
#Charter venue
#Wedding ceremony & banquet
#Guest accomodation
#Free shuttle
Have your life-memorable wedding
at this important tangible cultural property
designated by the Hyogo Prefecture

Fukusaki Town is prosperous as an important traffic artery intersection for connecting the areas around. It is also famous for giving birth to Kunio Yanagita, the father of Japanese folklore with rich sensibility. This prefecture-designated important cultural property was reshaped and transformed into the "NIPPONIA Harima Fukusaki Library Maison", for the very first time, which serves as an exceptional and ideal stage of your wedding ceremony.
OVERVIEW

Experience a solemn wedding ceremony that links the Japanese tradition to your future love story in this unique wedding venue exclusively managed by "Petit Wedding". This tangible cultural property in Japan also offers accomodation where you can throughly enjoy your precious & romantic vacation.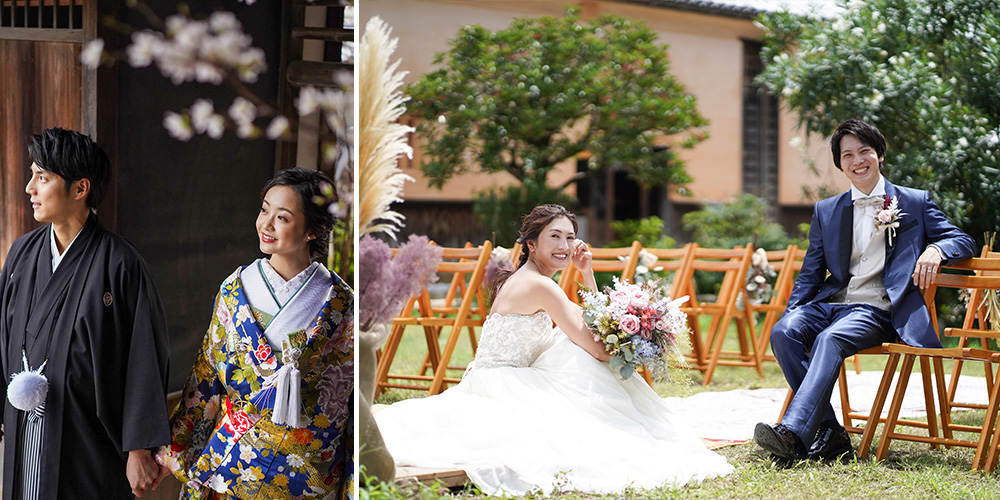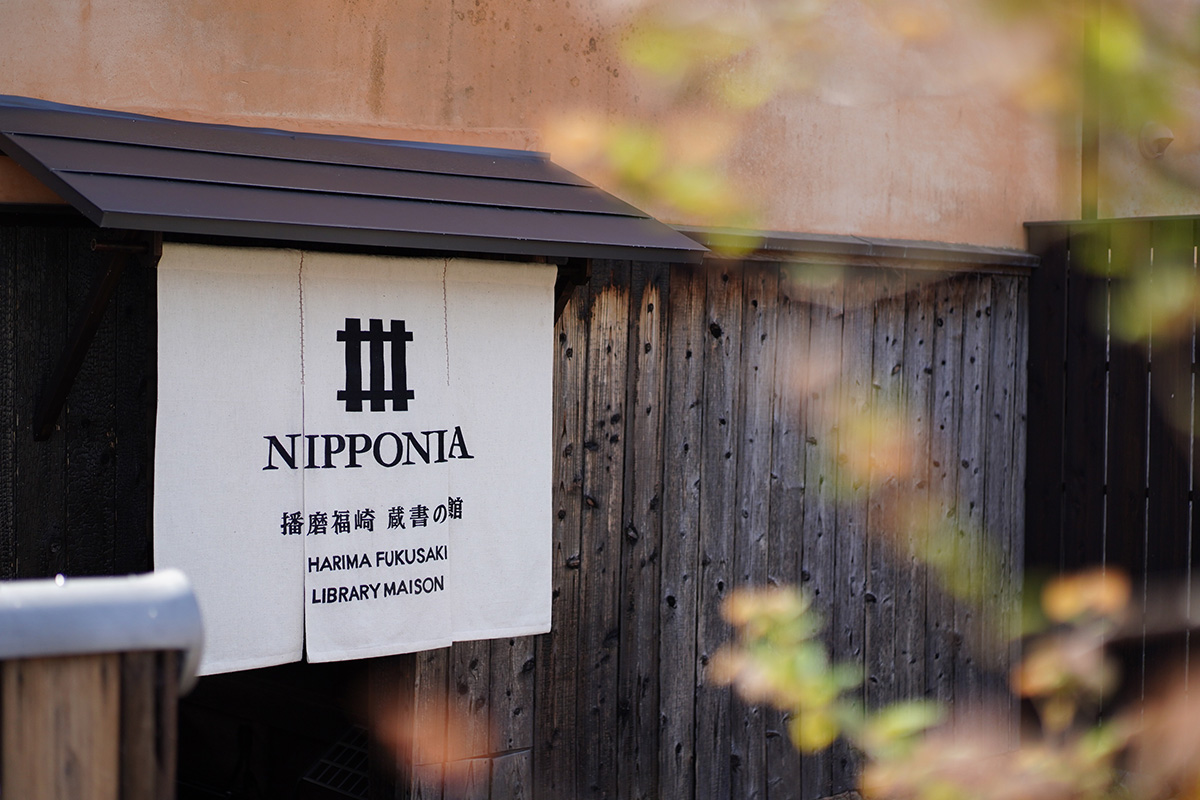 01Maison entrance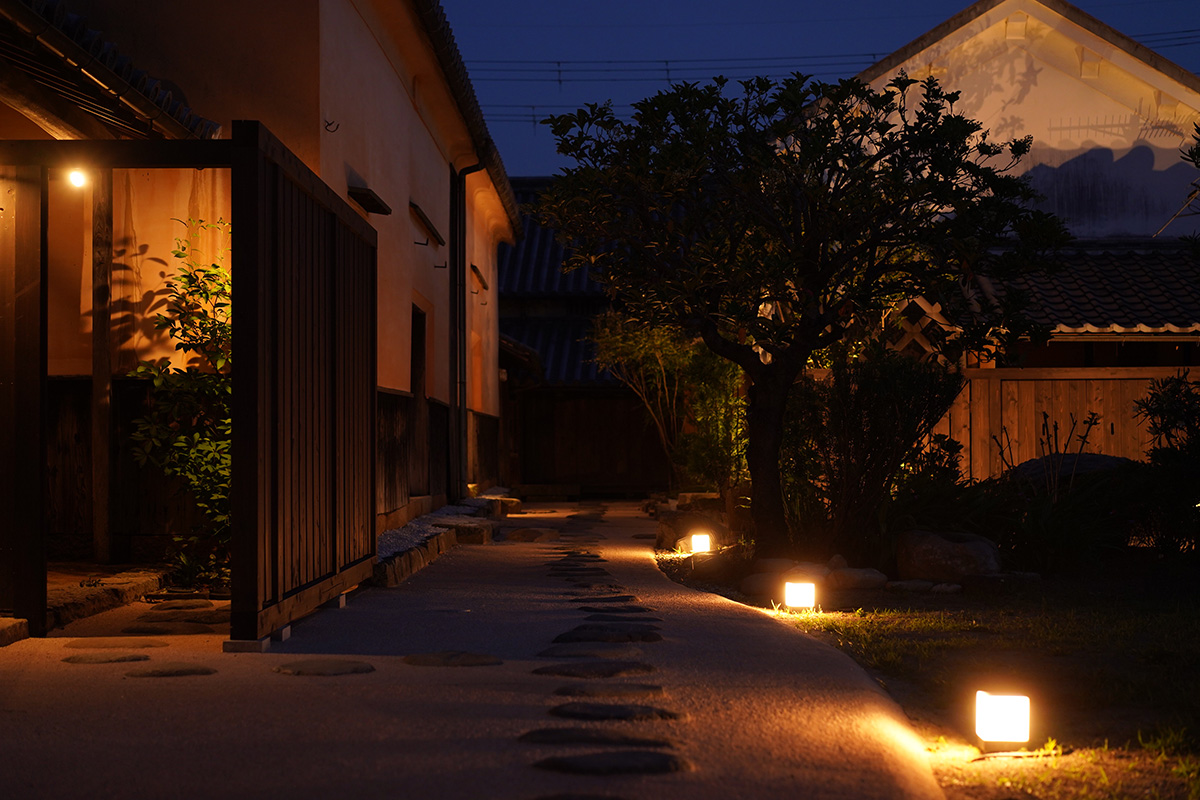 02Maison interior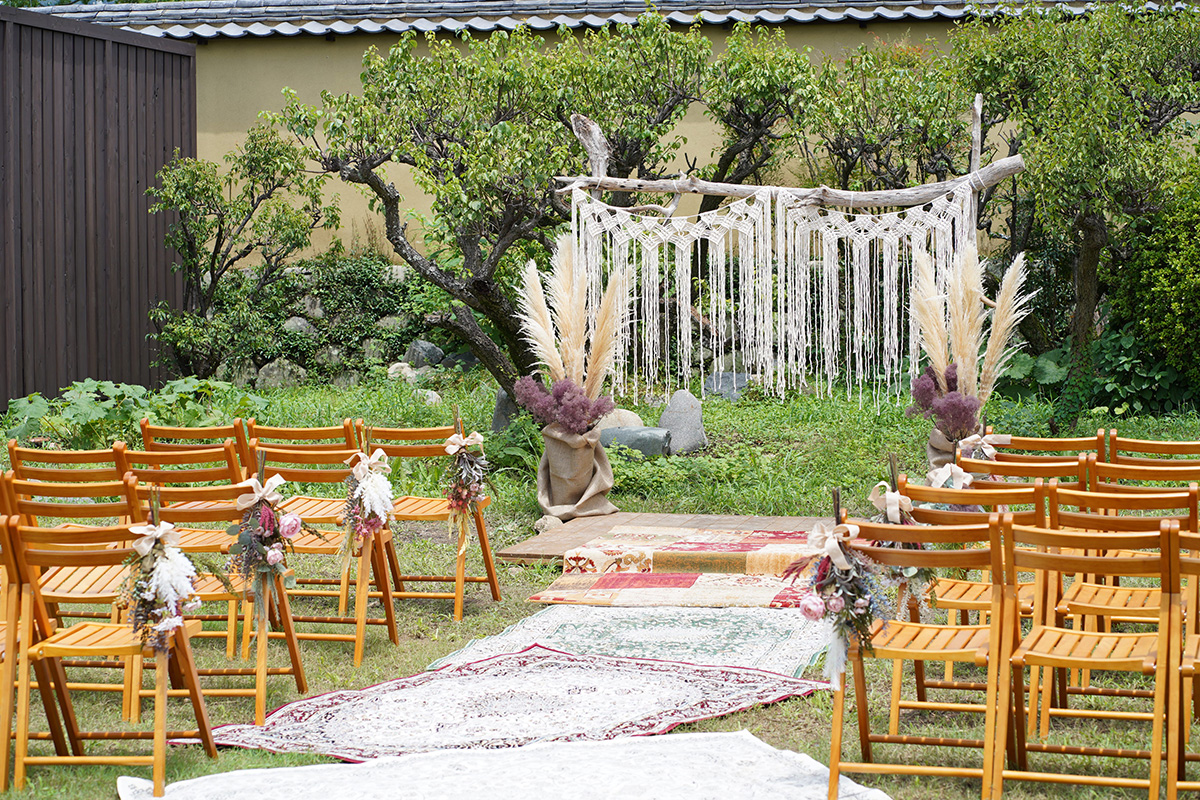 03Garden wedding setting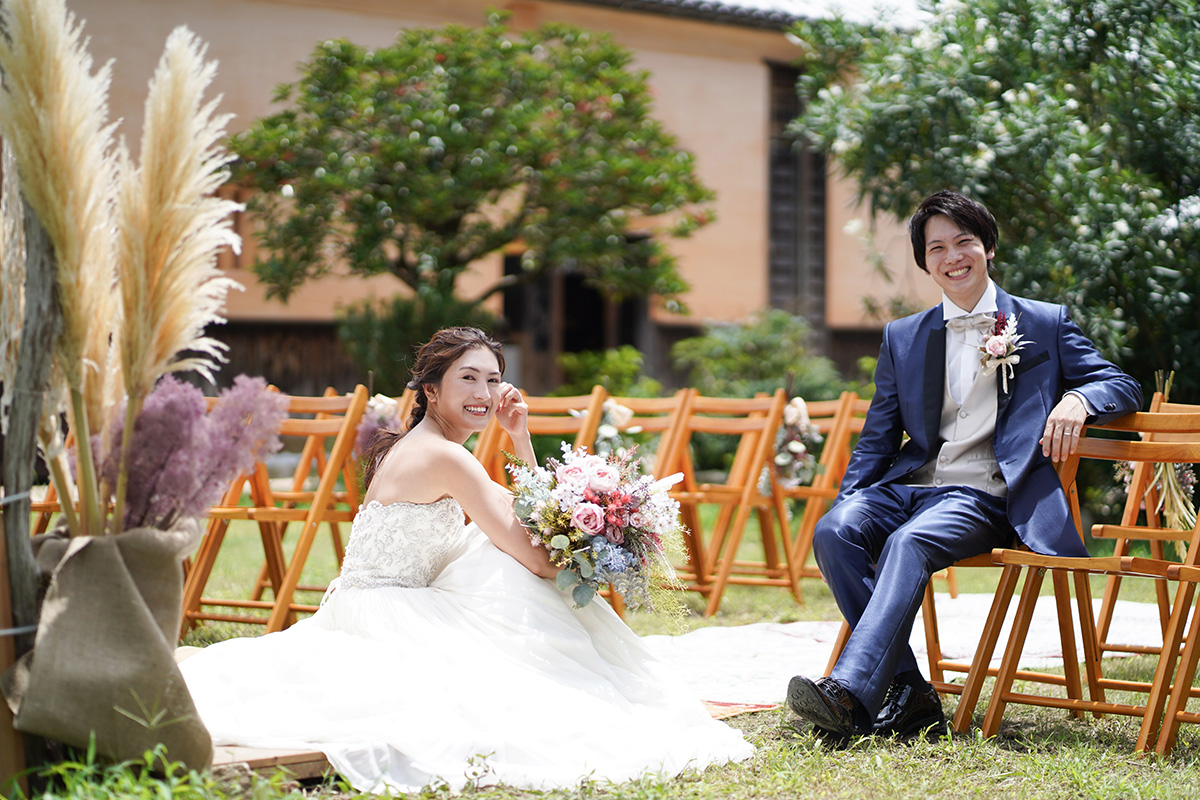 04Guest seats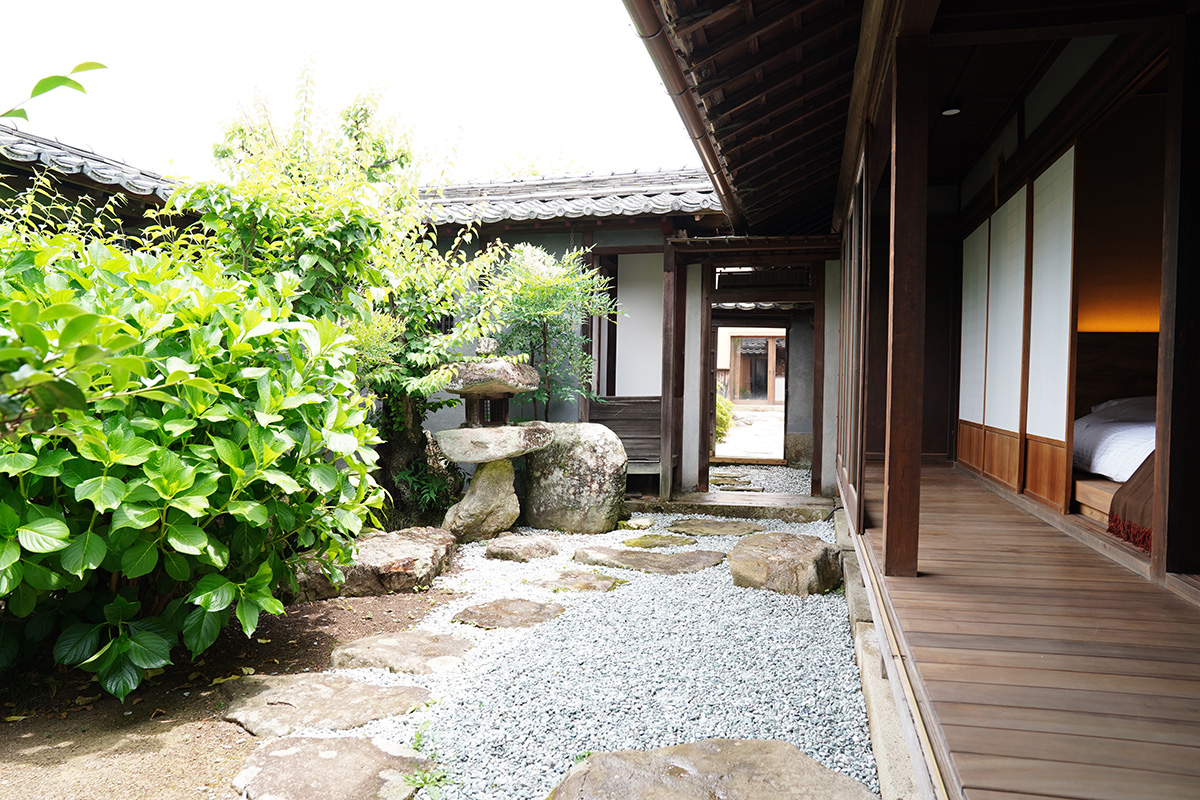 05Maison corridor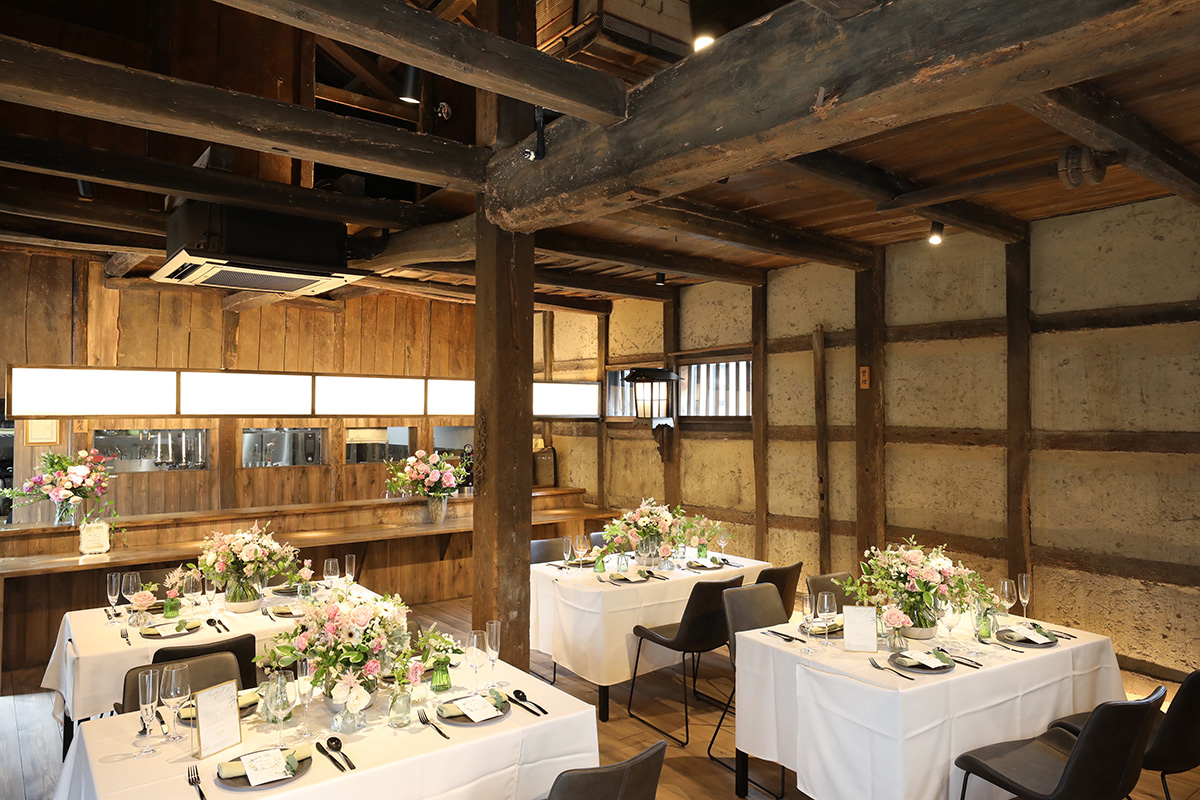 06Banquet setting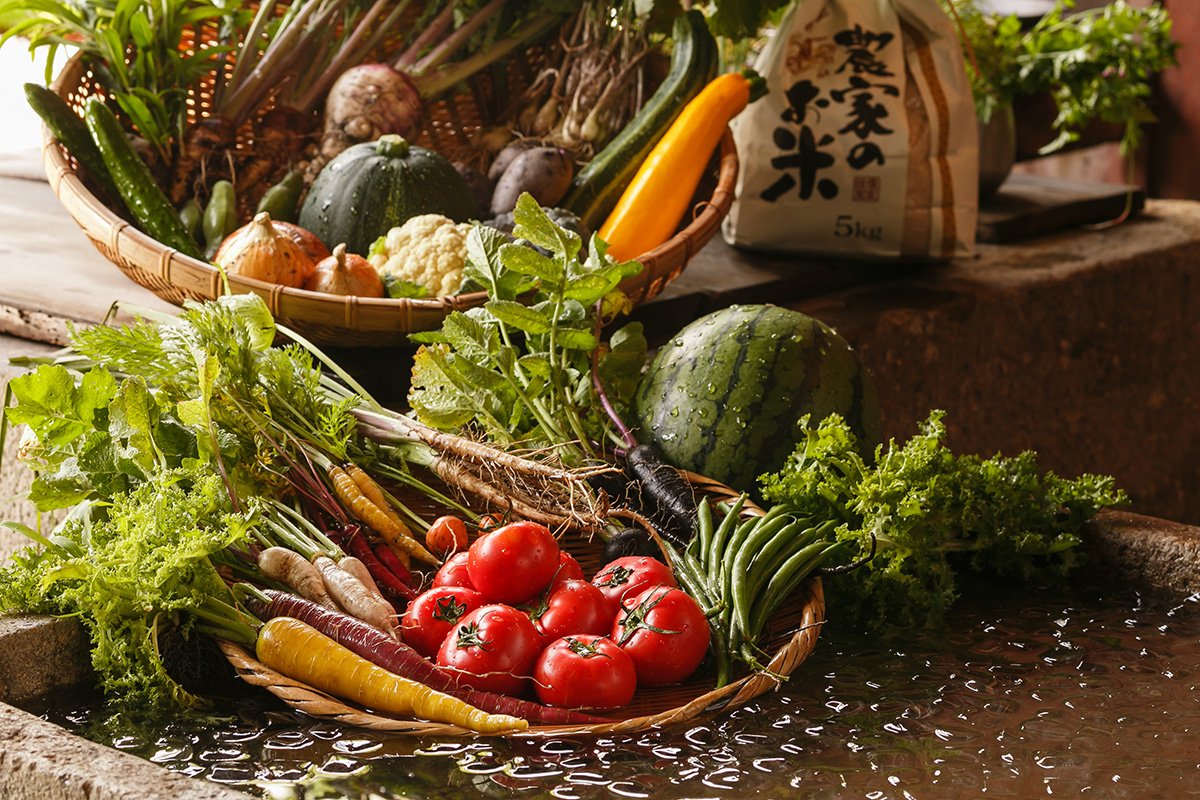 07Local fresh ingredients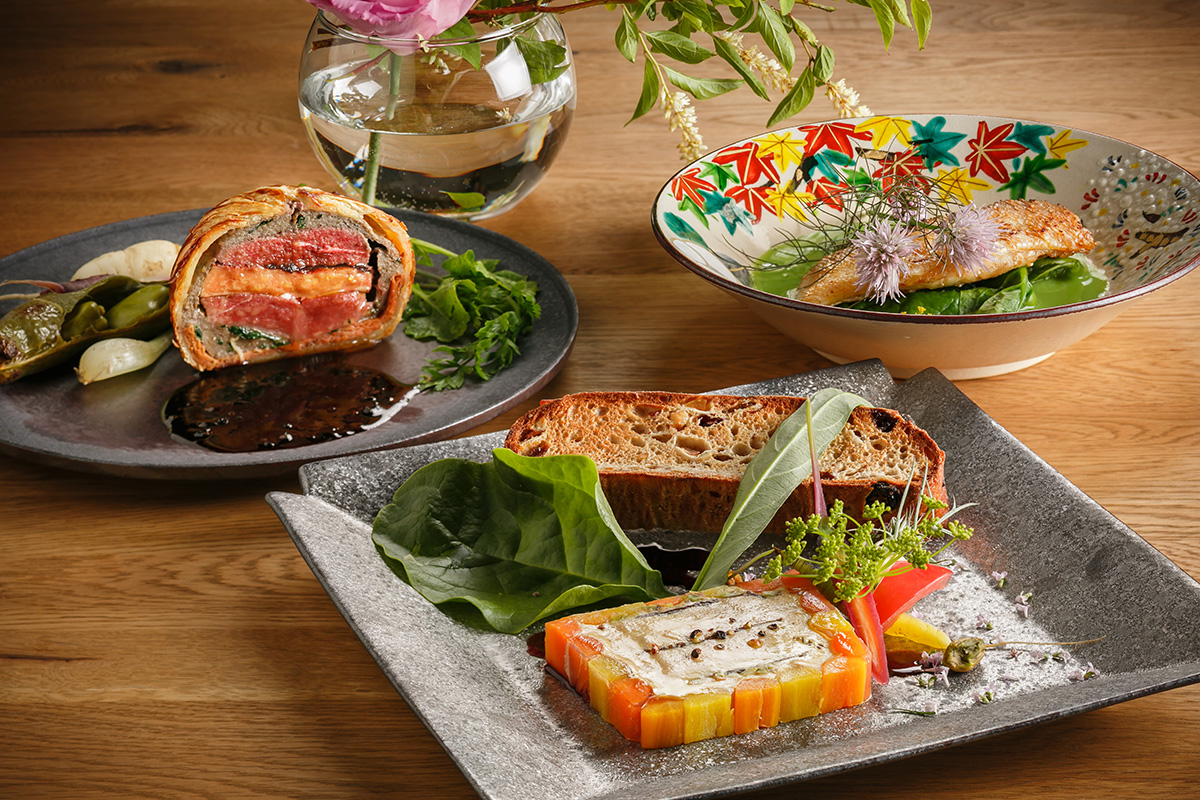 08Dinner (French course menu)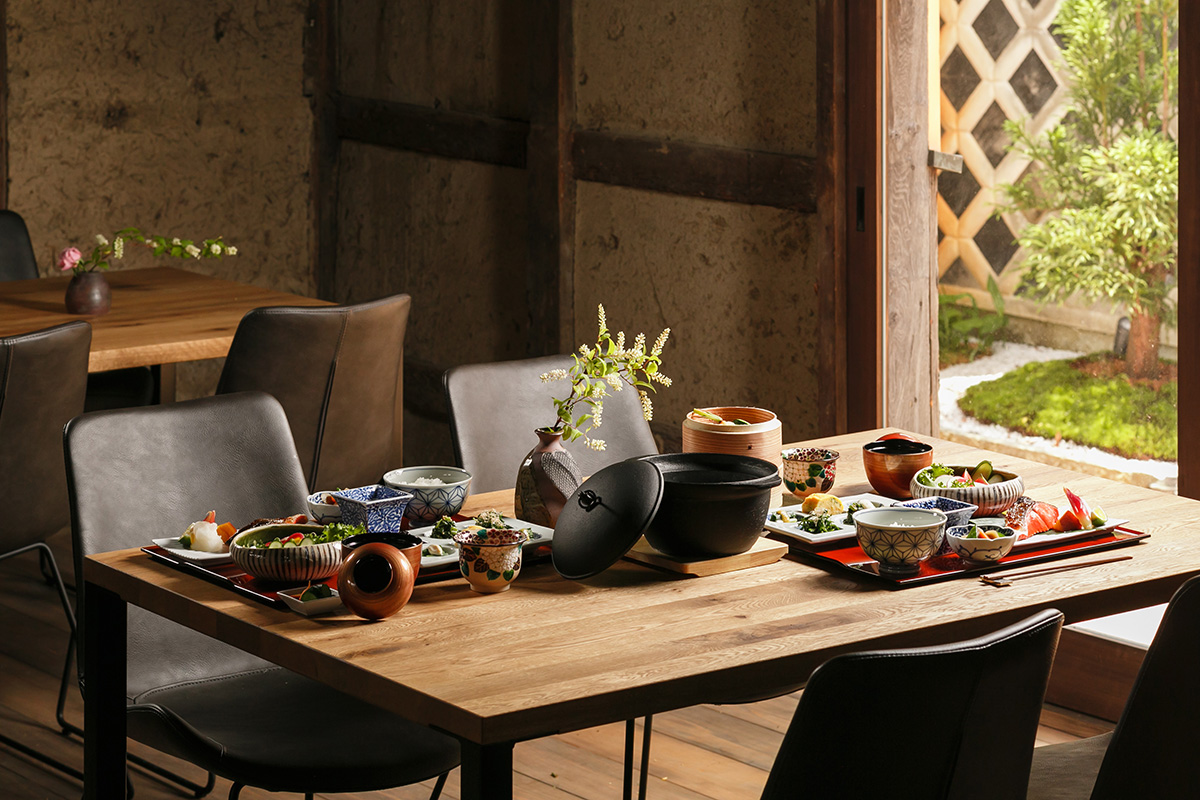 09Breakfast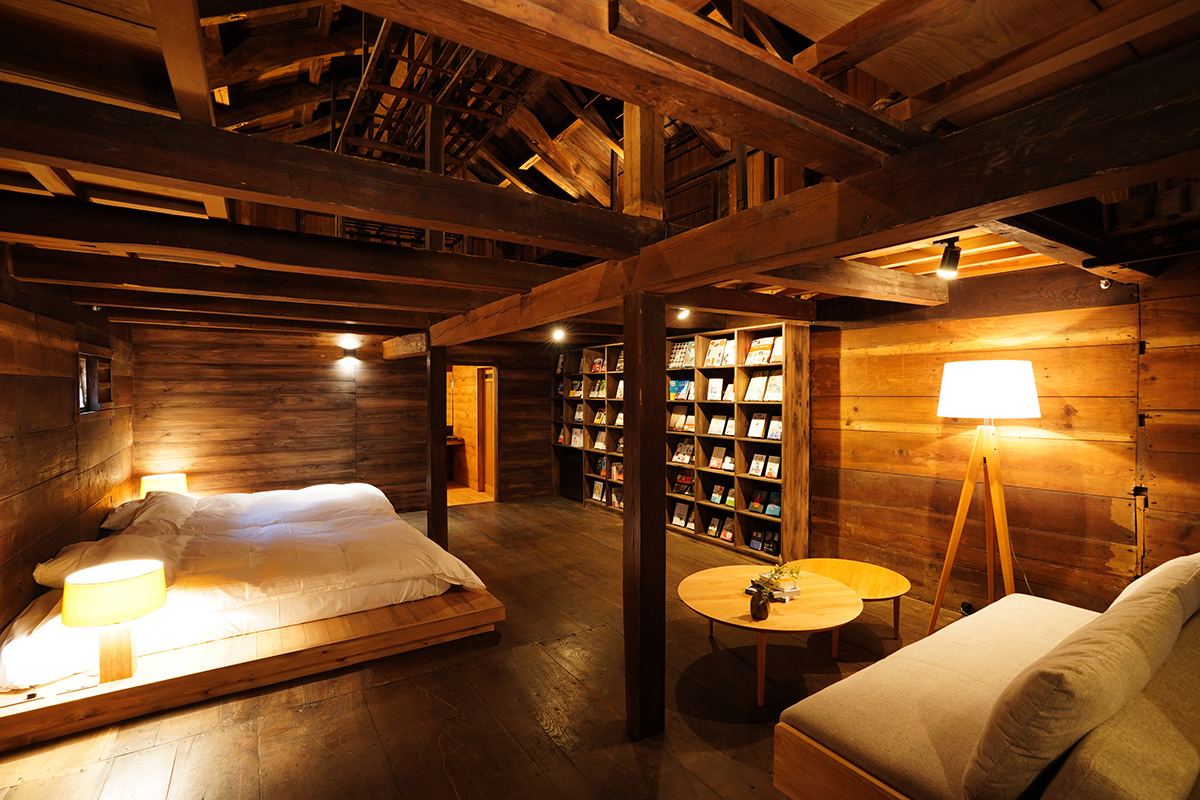 10Room 1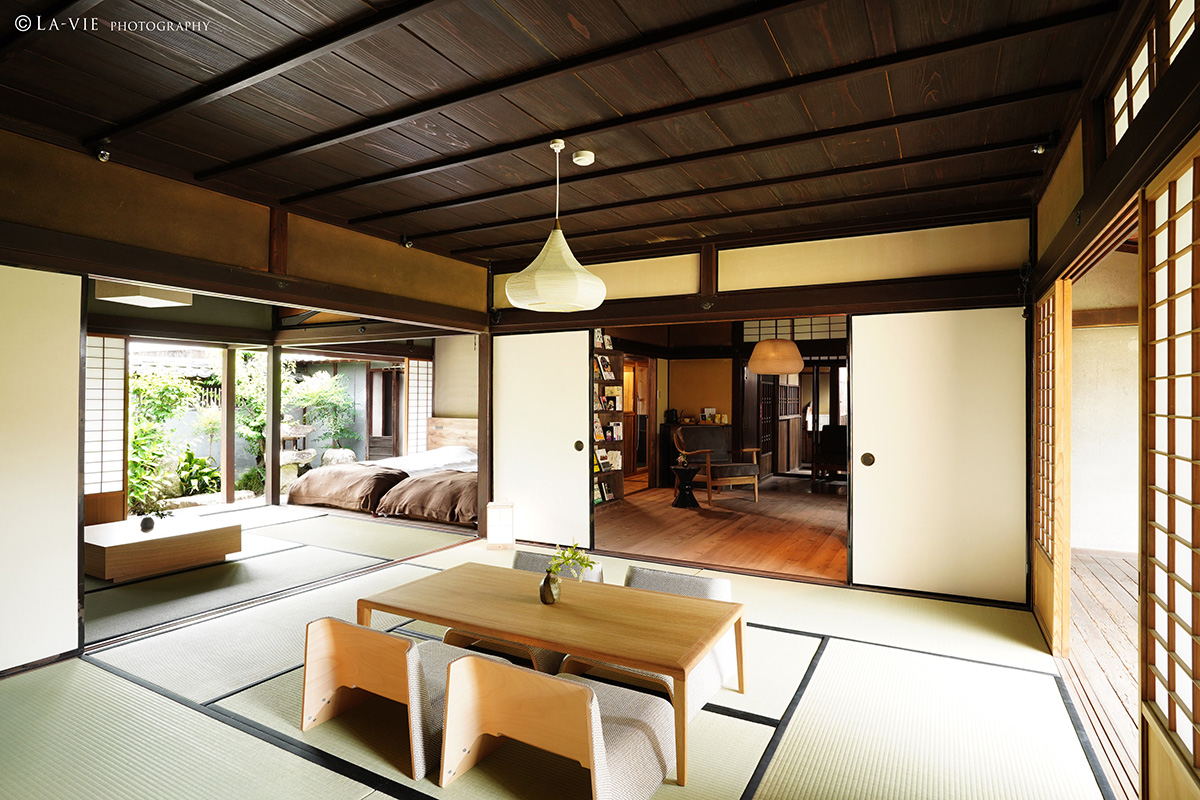 11Room 2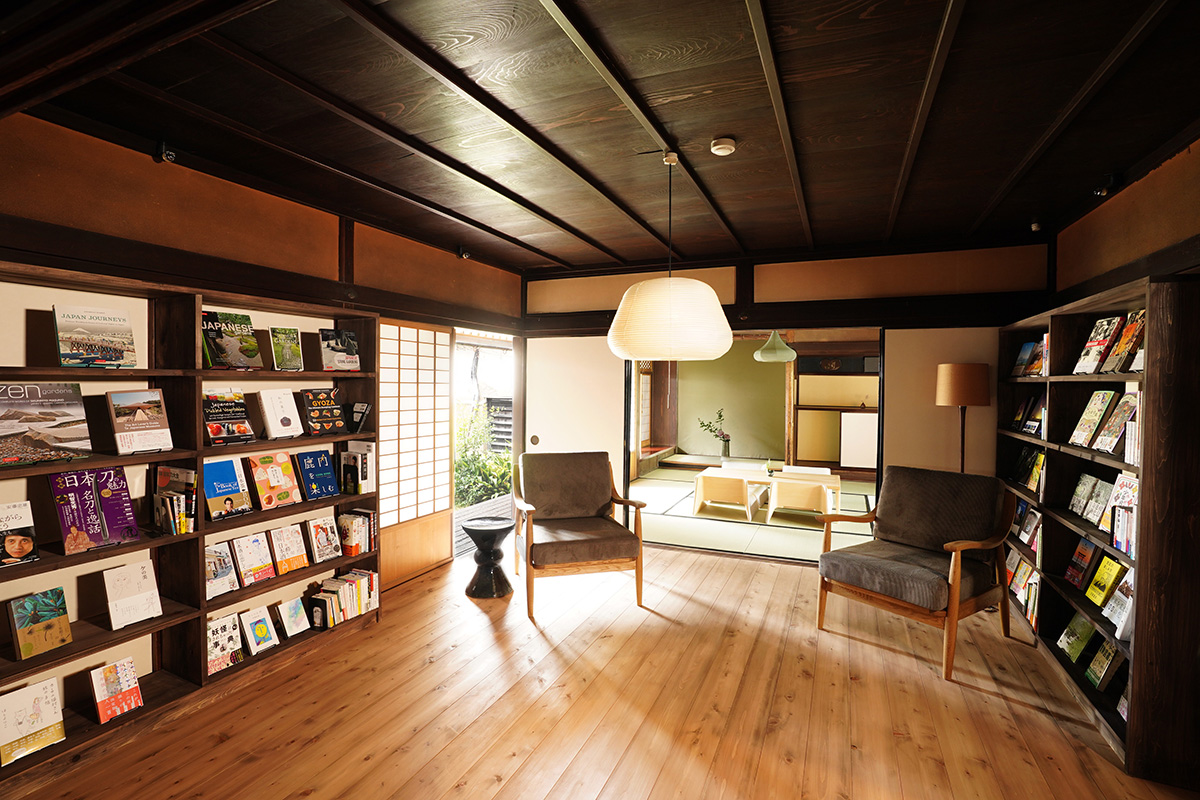 12Room 3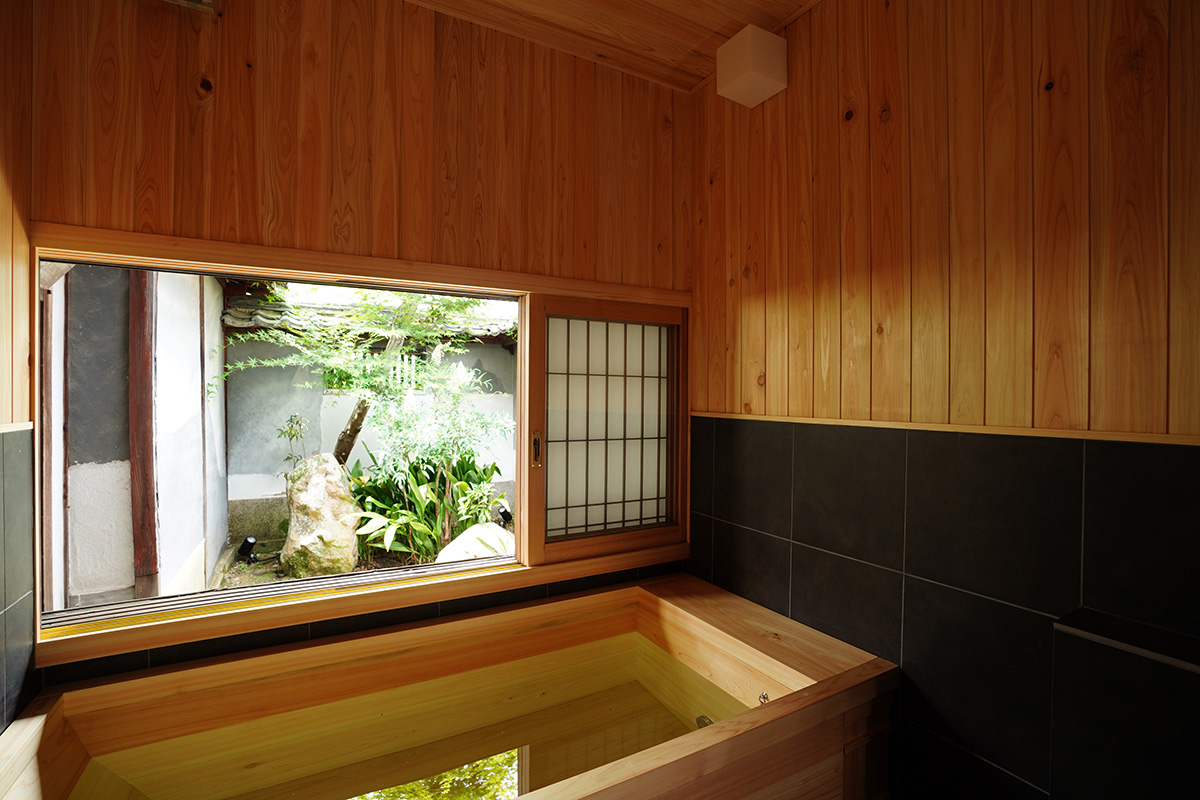 13Bathroom
14Outdoor shooting location
PLAN 01For the couple (2pax) only
Experience a solemn wedding at a prefecturally designated important cultural property in Japan.
An accommodation-included plan where you can deeply experience authentic Japanese culture.
Honeymoon suite(for the couple only, breakfast & dinner included)× wedding ceremony

JPY 600,000(+10%tax)JPY 660,000(with tax)

※ service charge included
Wedding ceremony fee

(civil wedding)

Wedding MC

(in Japanese)

Wedding dress and tuxedo
(1set)

Accessories

Hairstyling & Make up (once for bride) & Hairstyling (once for groom)

Dressing (for both bride & groom)

Venue decoration

(silk flower)

Marriage certificate

(without legal validity)

Accomodation

(For 2 persons, one night with breakfast & dinner included)

Fresh flower bouquet & boutonniere

(Free selection from standard designs)

Outdoor photo shooting

(1hour/50 Photos)

Free selection of all the available wedding dress & tuxedo

Without extra charges

Free selection of all the available accessories

Without extra charges

Snap photo during the ceremony

(about 200photos)

Wedding planner

Interpreter

(Chinese or English)
PLAN 02For the couple and guest of total 10pax
A special wedding dedicated to you and your guests The wedding delight continues after the ceremony with a banquet in a remodeled winery space, so you can thoroughly enjoy the unique moment and share this precious memories with your family and friends.
Chater maison x wedding ceremony x banquet x accommodation(for 10 people breakfast & dinner included)

JPY 1,080,000(+10%tax)JPY 1,188,000(with tax)※ service charge included
※ Banquet for 20pax (Including the couple) , accomodation for 10pax at maximum
Wedding ceremony fee

(civil wedding)

Wedding MC

(in Japanese)

Wedding dress and tuxedo
(1set)

Accessories

Hairstyling & Make up (once for bride) & Hairstyling (once for groom)

Dressing (for both bride & groom)

Venue decoration

(silk flower)

Marriage certificate

(without legal validity)

Outdoor photo shooting

(1hour/50 Photos)

Wedding banquet

(10 servings)

Alcohols and drinks

(free flow for 10 pax, with time limitation)

Accomodation

(3rooms max. for 10 pax, one night with breakfast & dinner included)

Fresh flower bouquet & boutonniere

(Free selection from standard designs)

Free selection of all the available wedding dress & tuxedo

without extra charges

Free selection of all the available accessories

without extra charges

Snap photo during the ceremony

(about 200photos)

Wedding planner

Interpreter

(Chinese or English)
The day before
| | |
| --- | --- |
| 1, | Arrive to La-vie Factory Kobe Branch |
| 2, | Meetings and discussion |
| 3, | Wedding gown fitting |
| 4, | Get ready for the big day |
The big day(for reference only)
| | |
| --- | --- |
| 7:00 | Shuttle bus service from Kobe Sannomiya station (max. 10pax) to the Maison |
| 9:00 | Arrive to the Maison |
| 9:15 | Dress up, make-up and hair styling |
| 11:30 | Styliing finished/Wedding ceremony rehearsal |
| 12:00 | Ceremony begins ※Fixed time slot |
| 12:30 | Ceremony finishes & group photo shooting |
| 13:00 | Banquet begins ※Fixed time slot |
| 15:00 | Banquet finishes & Check-in |
| 15:10 | Dress up, make-up and hair styling |
| 16:00 | Outdoor photo shooting (for the couple only) |
| 17:00 | Shooting finishes & dress down |
| 17:30 | Service ends & La vie team dismiss |
| 19:00 | Dinner (French course menu) |
※ Car arrangement (Drop off Fukusaki JR station) available the next morning (check out at 8:00am). The couple and guests can continue their travel freely
Address

〒679-2204
1106 NishitawaraFukusaki, Kanzaki District, Hyogo 679-2204

Official site