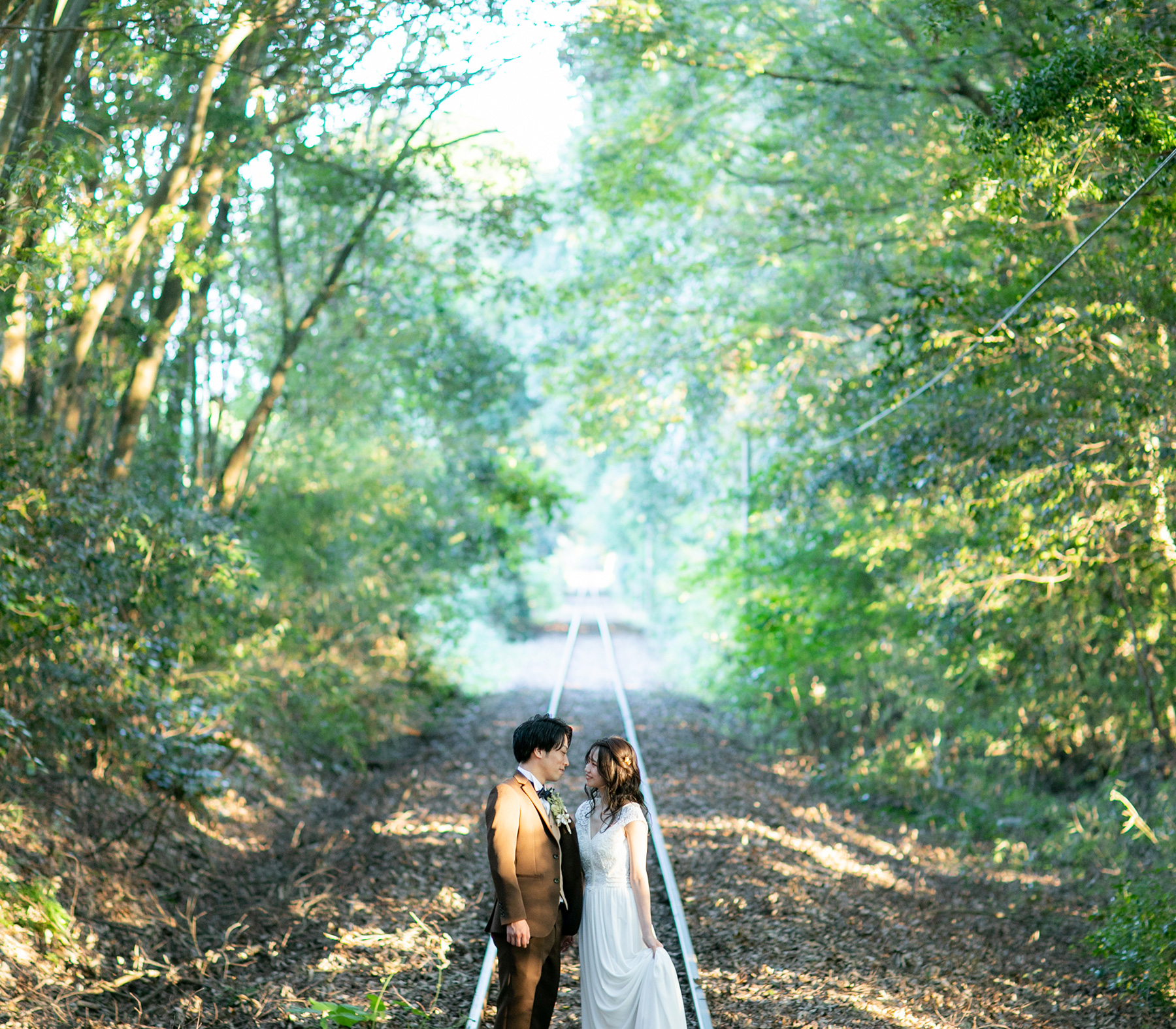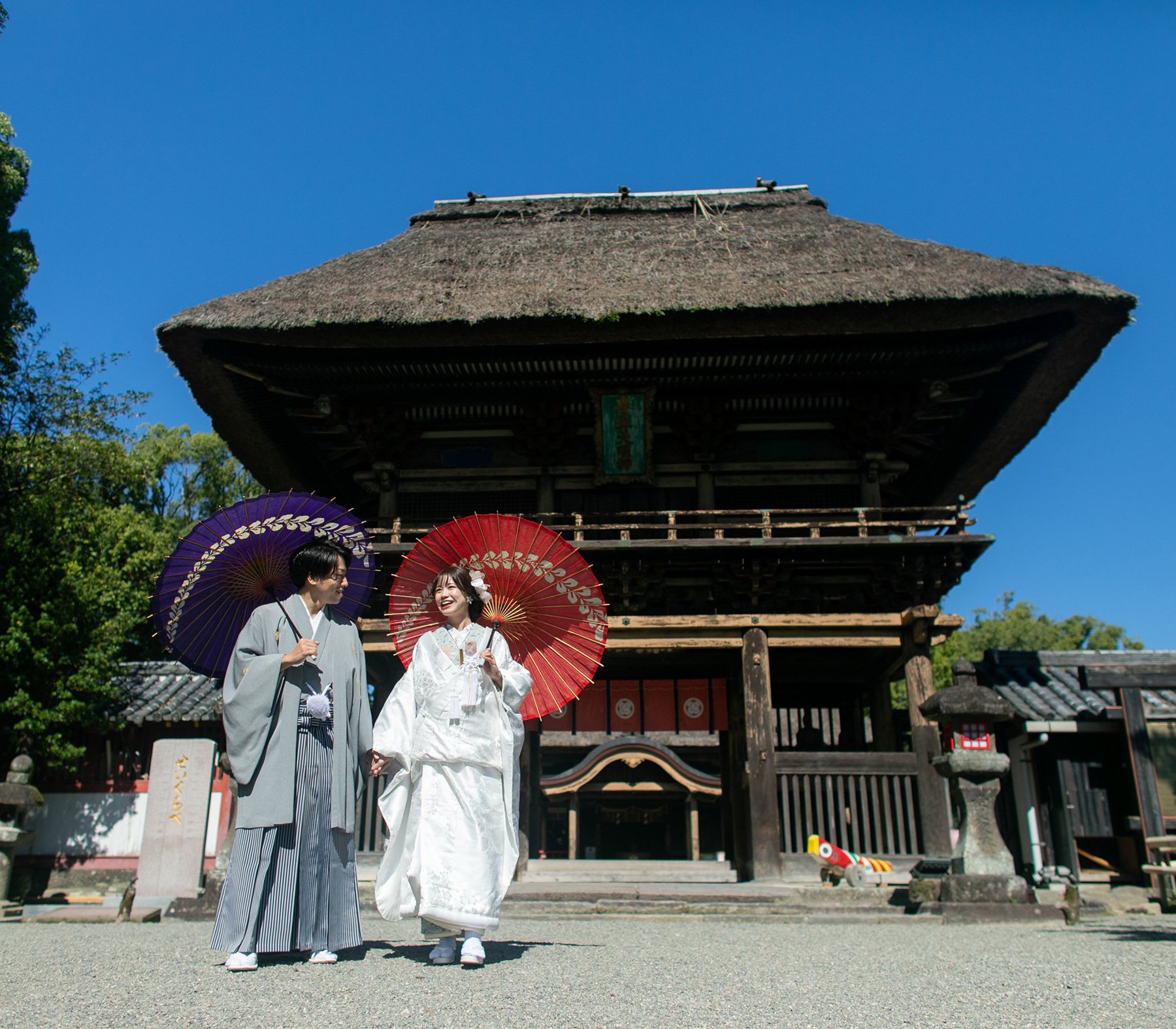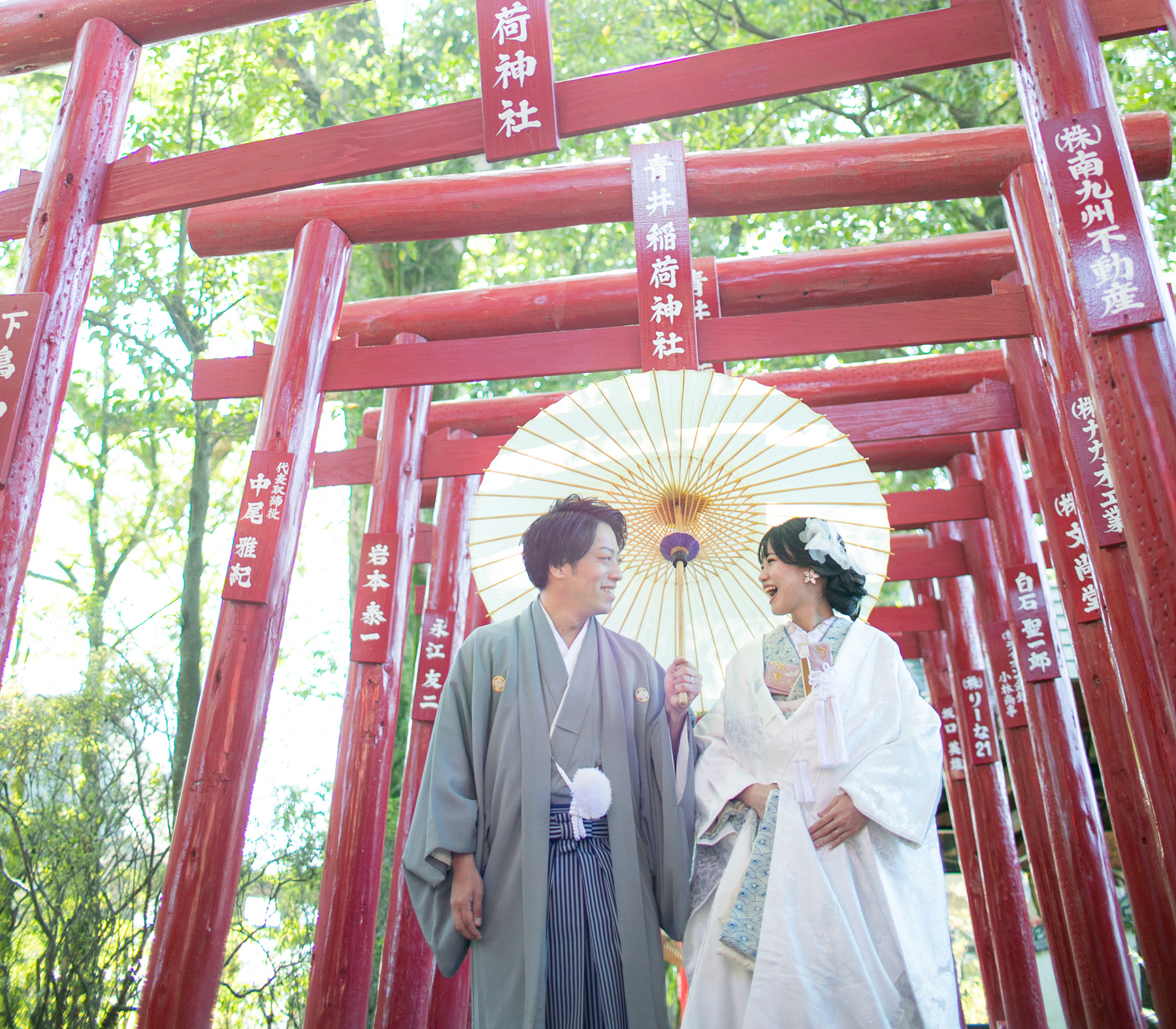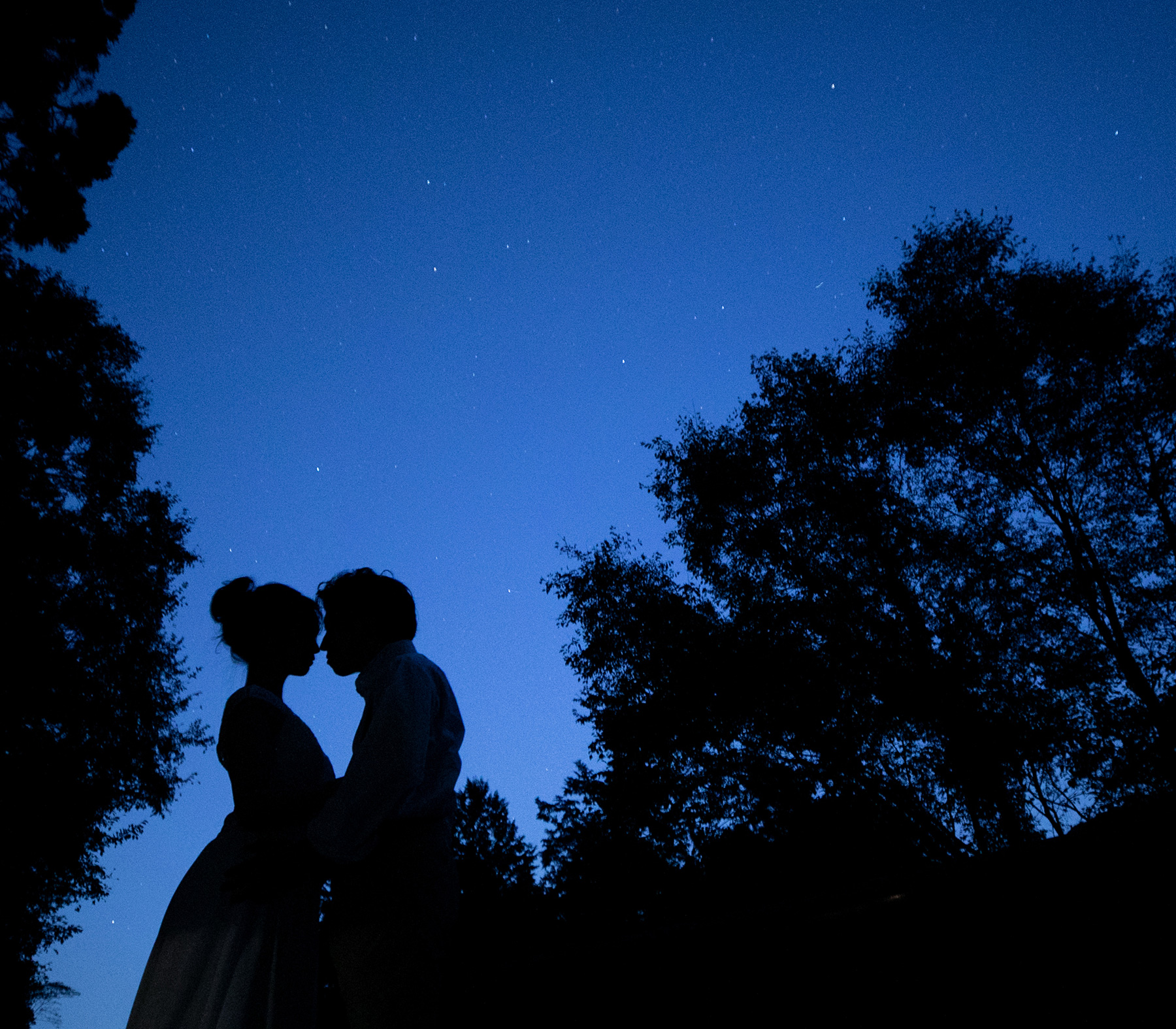 Hitoyoshi City of Kumamoto Prefecture in Japan
Pre-wedding shooting in Kumamoto・Hitoyoshi
#pre-wedding travel photography
#wedding kimono
#shooting in nature
#shooting in nature
#quiet & healing
#Japanese ryokan
#professional photographer & service team
Kumamoto Hitoyoshi, a taste-seeking journey with luxurious time
and wonderful experiences,
where you two can enjoy a pre-wedding photography tour
of stunning natural scenery and quaint cityscapes

Located in a basin surrounded by mountains, the Kuma River, one of Japan's three major rapids, flows through the center and creates the Hitoyoshi city area with rich nature scenery. Here is also one of the major origins of Japanese historical architecture and culture, well preserved and is popular among international tourists.
OVERVIEW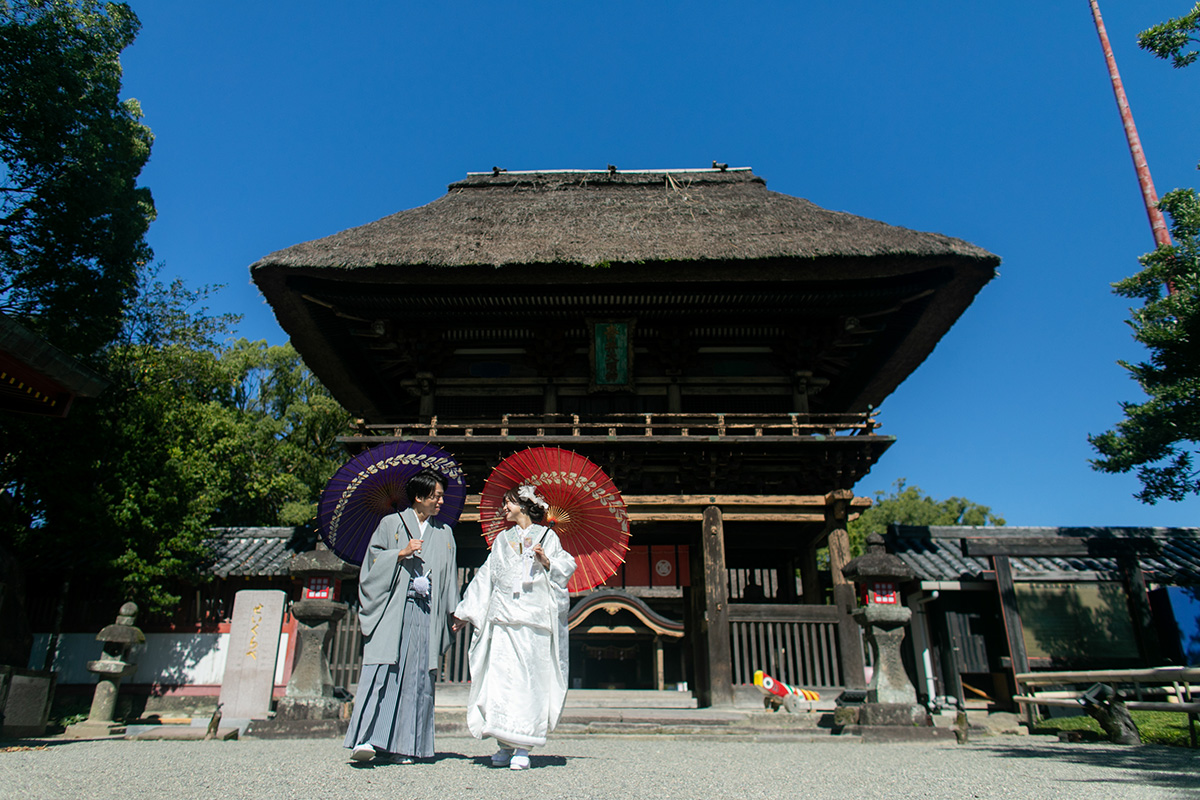 01Aoi Aso JinjaThe most representative architecture in Hitoyoshi, this Jinja was designated as Kumamoto Prefecture's national treasure. It is also the only jinja in Japan that all the shrines inside this Jinja are designated as national treasure. You will not find a more suitable place then here to have the Japanese kimono photography.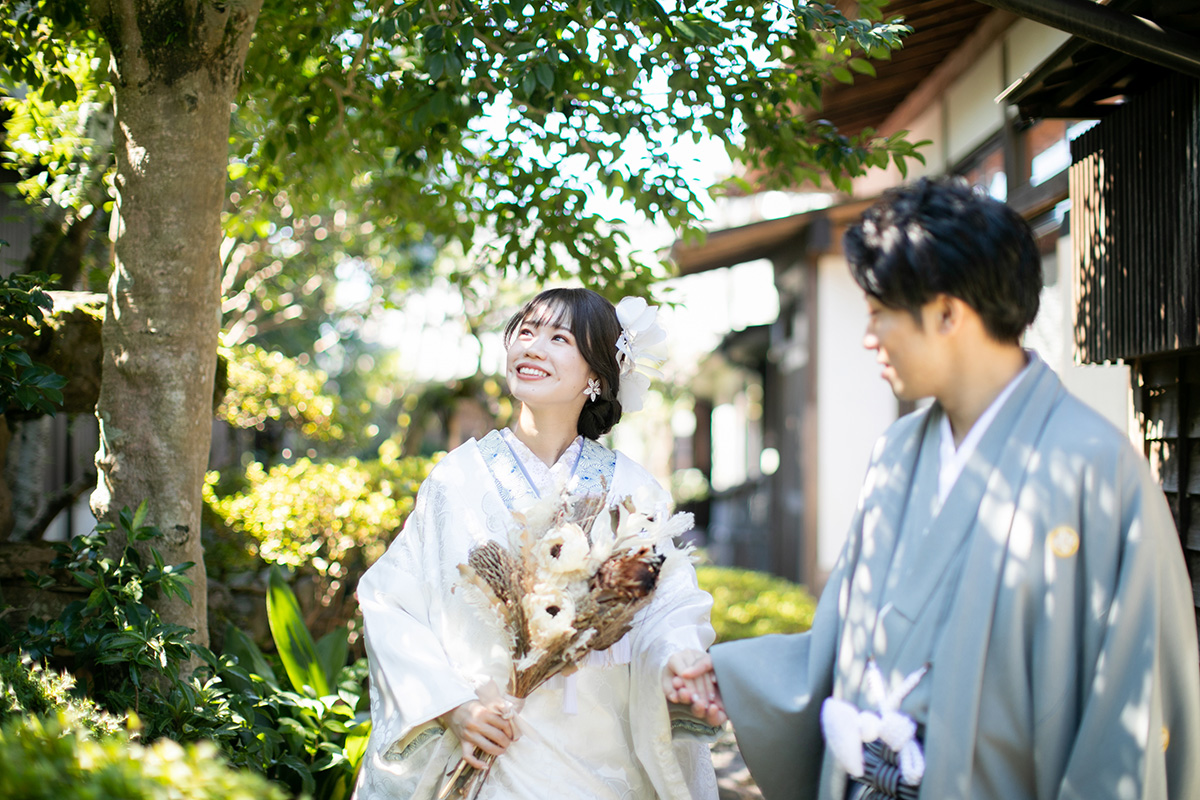 02Kajiyamachi AvenueLocated in the city centre, the Kajiyamachi avenue still retains the ancient style of the Hitoyoshi castle town. It has the reputation of "Little Kyoto". In the old days, it was a production place for swords, firearms, and agricultural tools. Now, there are also western restaurants, tea houses, coffee shops, miso & soy sauce production house, etc. that is very suitable for location shooting.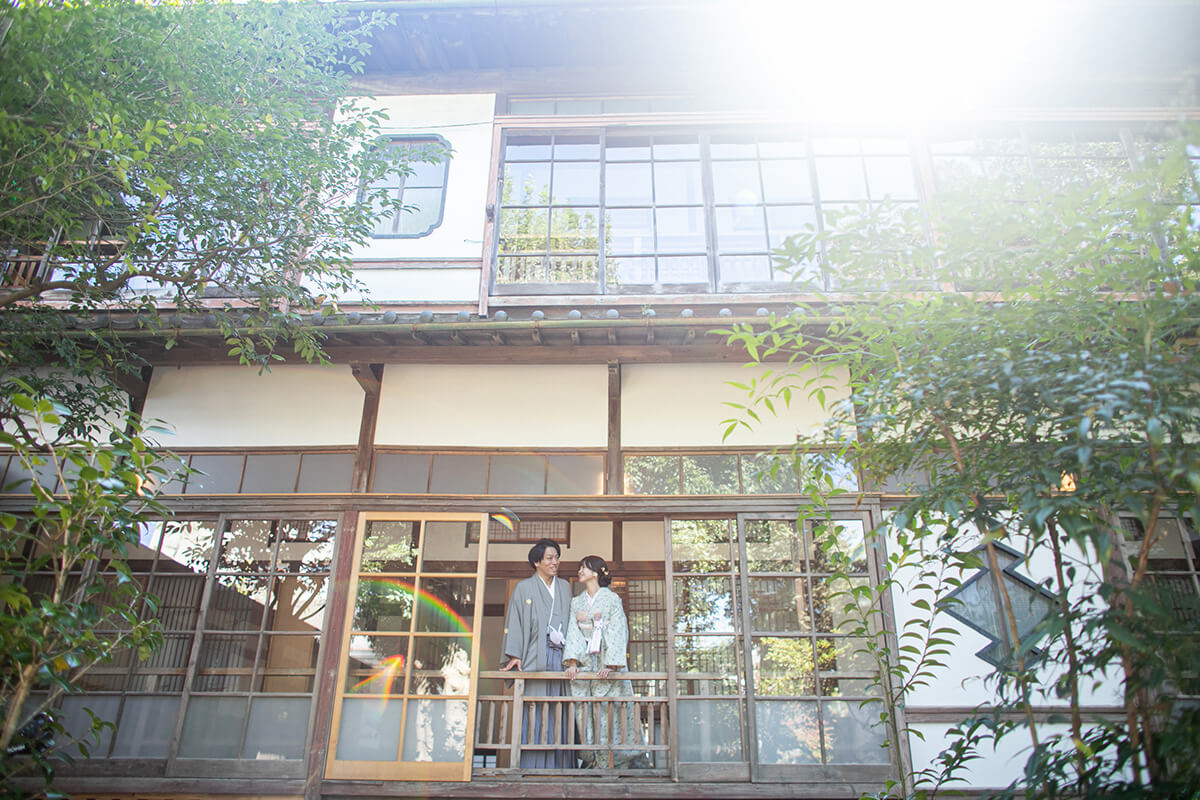 03Hitoyoshi RyokanThe Japanese-style architecture, traditional and historical features of the establishment have been completely preserved, making people feel a warm and nostalgic atmosphere. The hospitality of the local people are unpretentious, simple and sincere, you must have a great time staying in this warm place.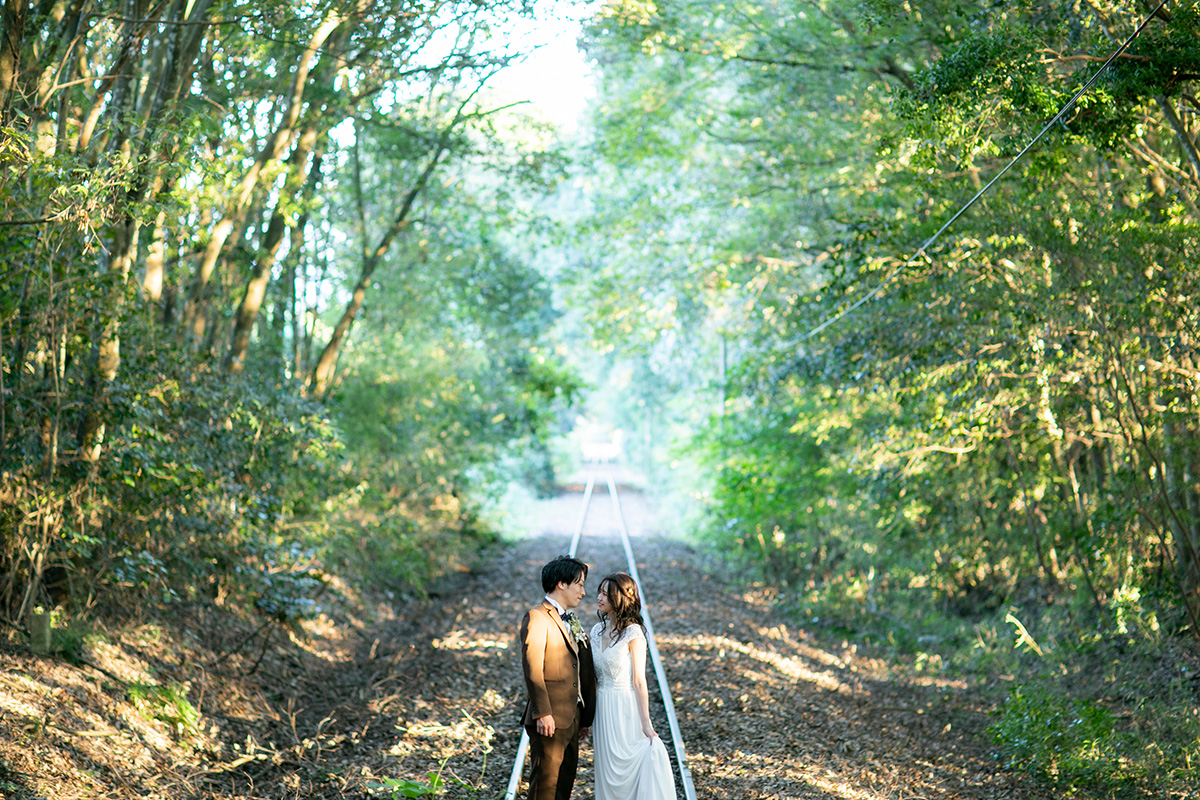 04Rail CycleThe abandoned railway tracks in a tunnel of trees are ready to be the backdrops of your pre-wedding shoots. In here you do not only enjoy the natural scenery, but also feel the elegant demeanor of the railway route and complete a glamorous photoshoot. Leave your album some beautiful and romantic cuts like those romantic scene in a movie.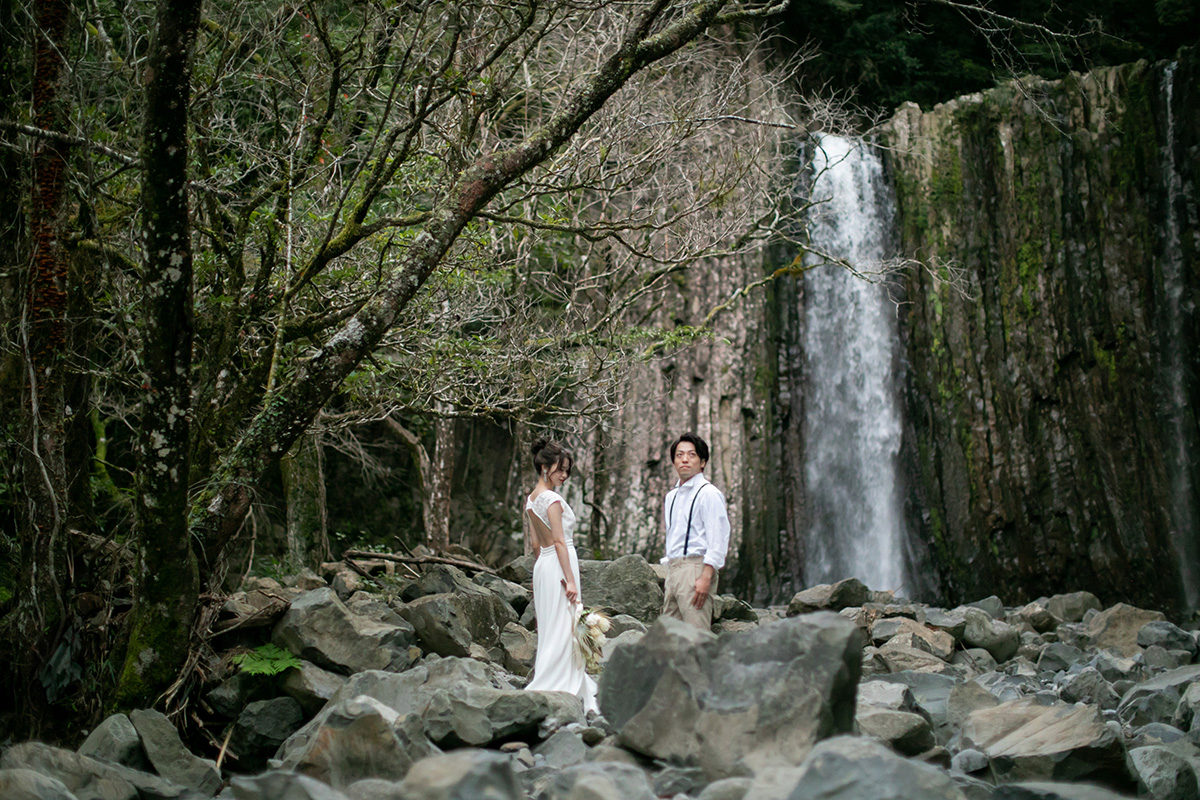 05Kaname FallsSelected as one of the top 100 waterfalls in Japan, it consists of a 36-meter male waterfall and a 30-meter female waterfall, together with some gentle flowing flat waterfalls. It is located in a place surrounded by charming green trees. The sound of huge running water and white droplets flowing down vertically create a fantasy-like and breathtaking scene. The cool breeze here also make it a popular summer resort.
Reference shoots (Western outfit)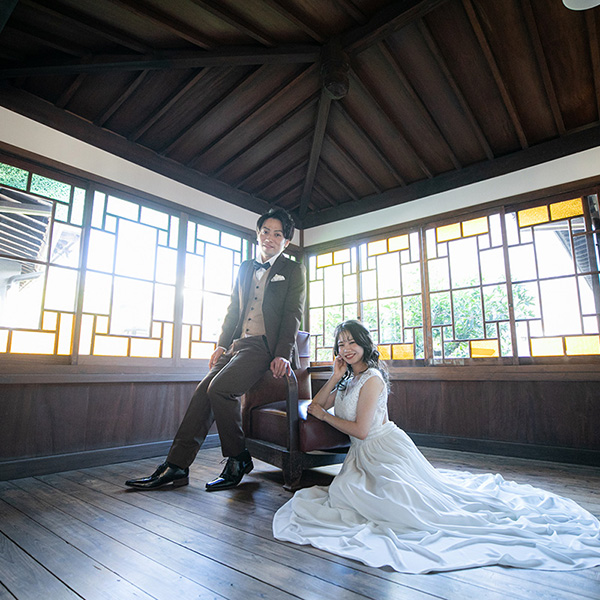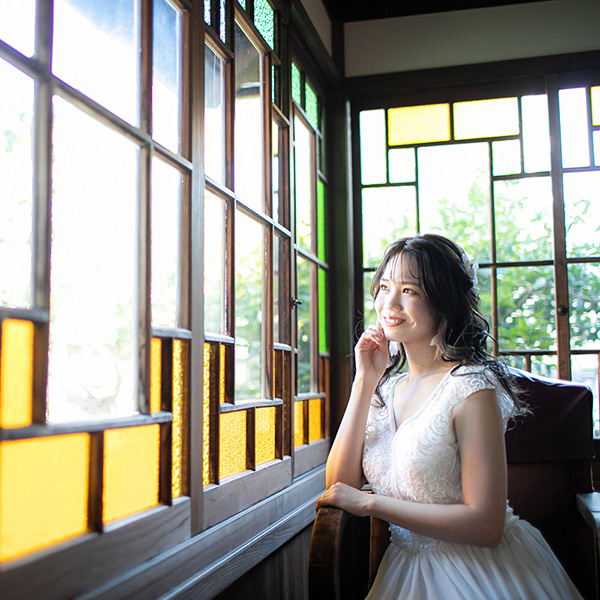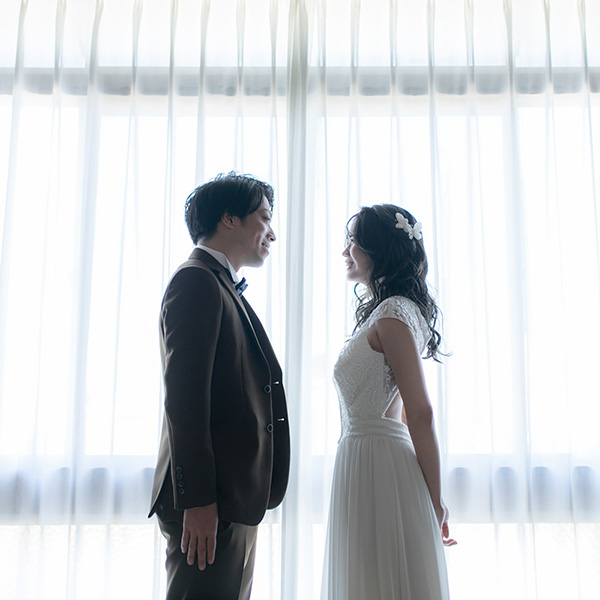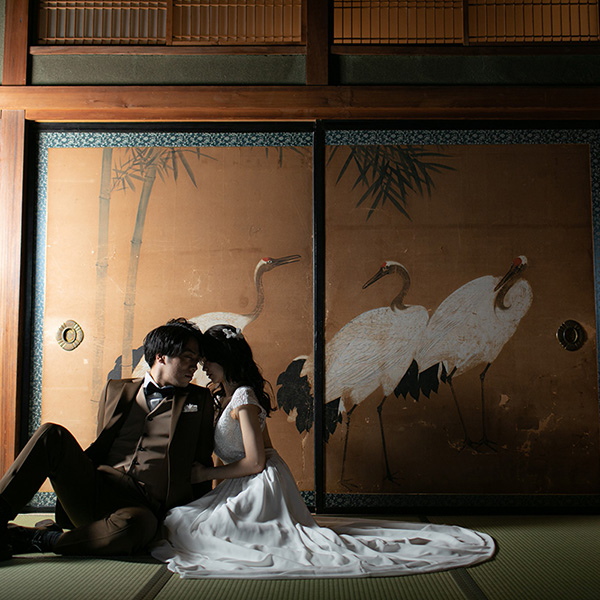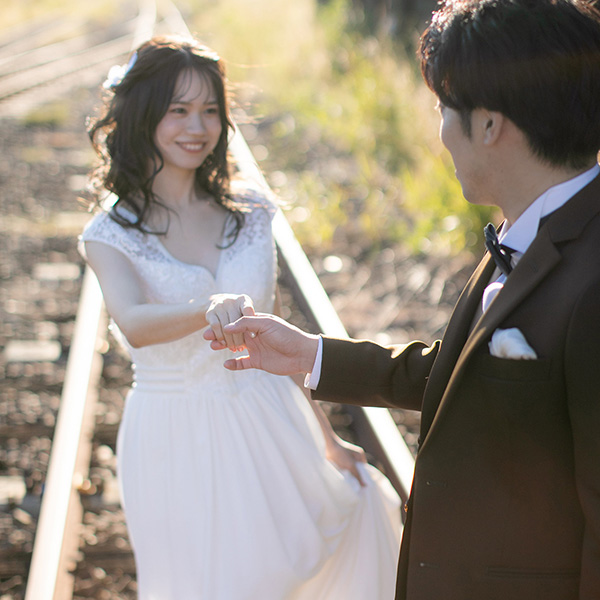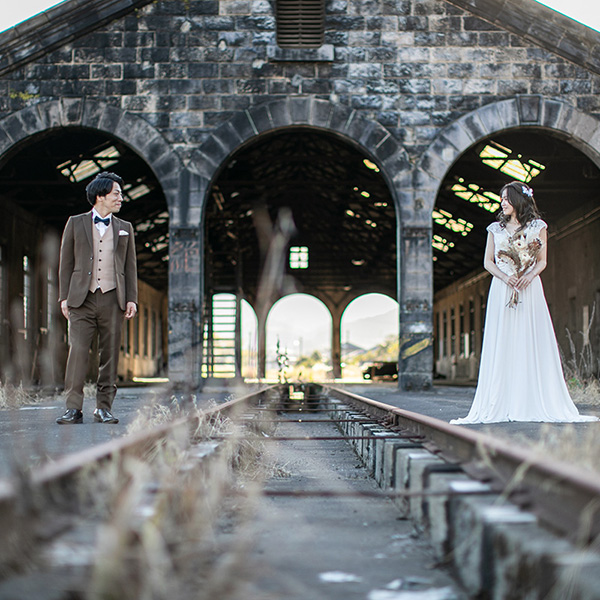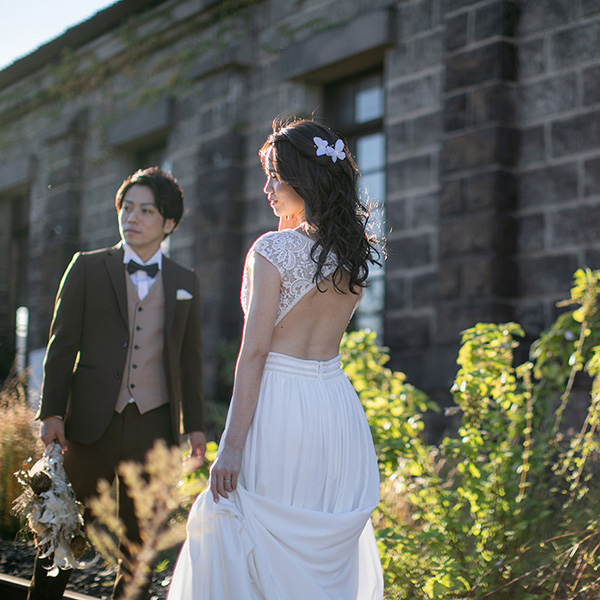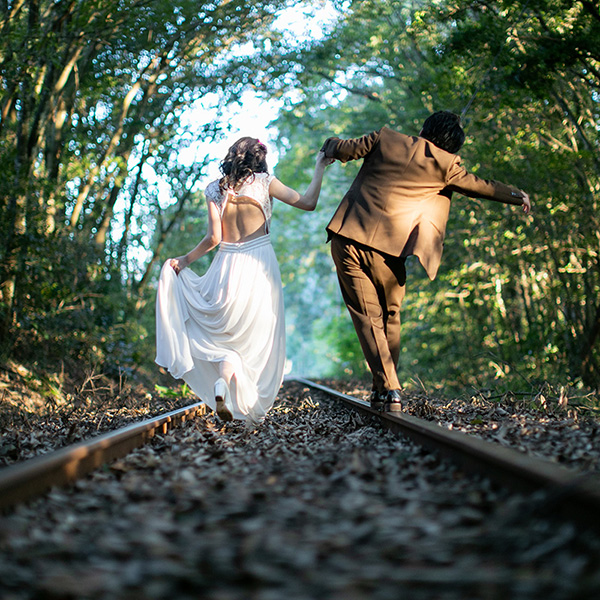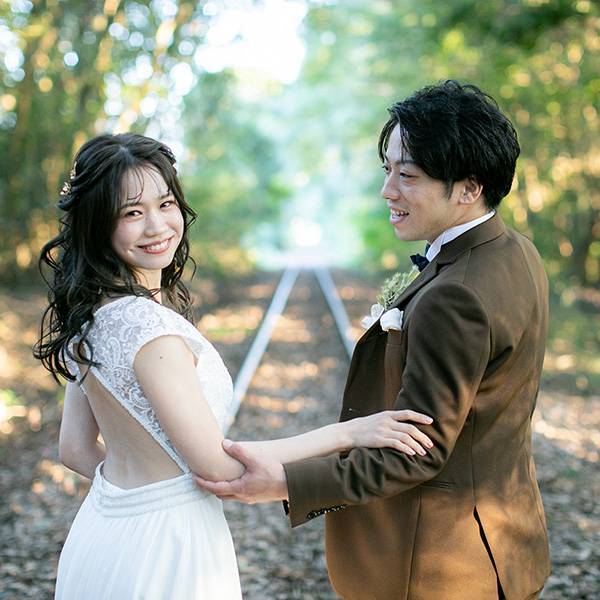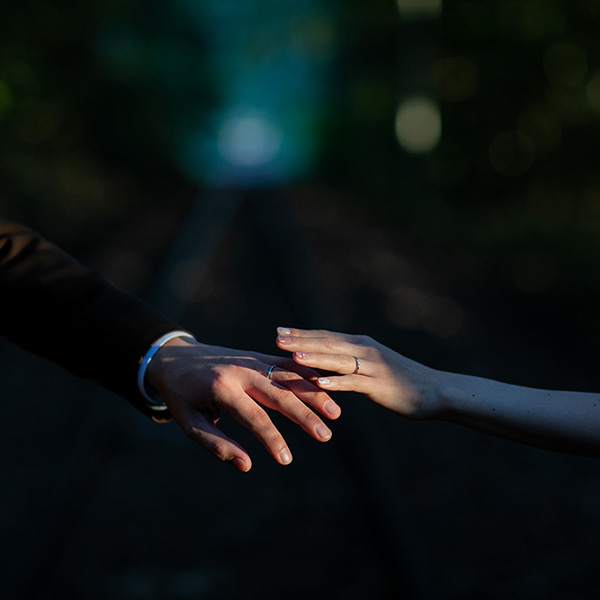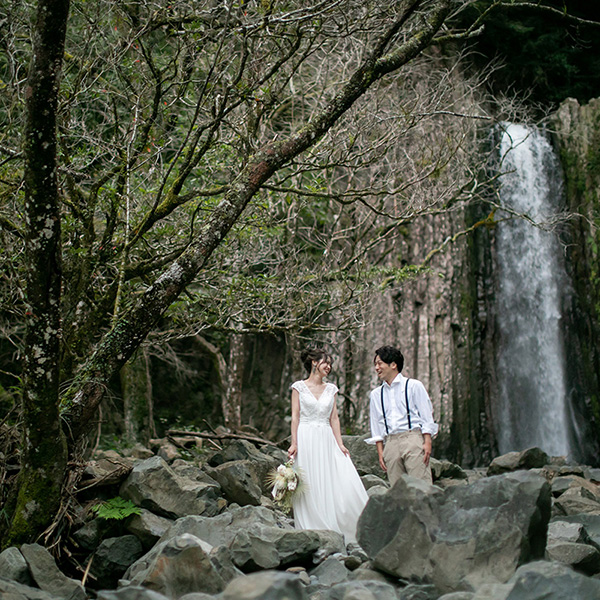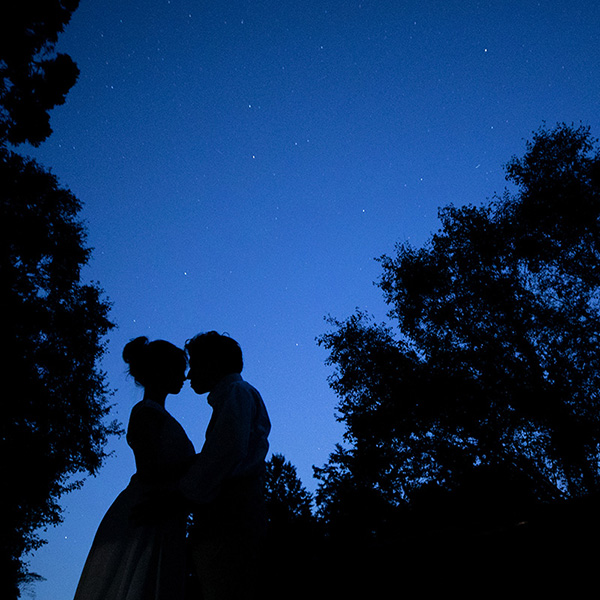 Reference shoots (Japanese kimono)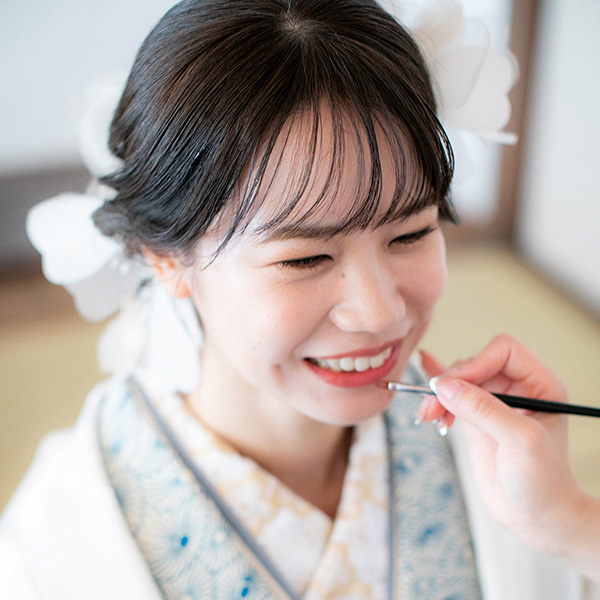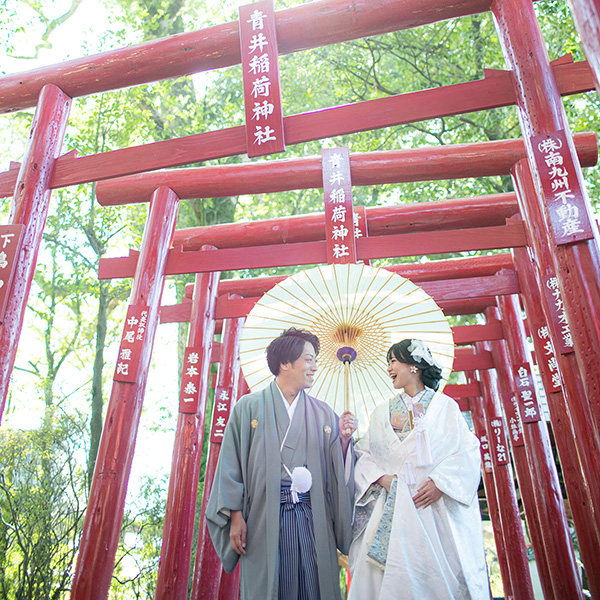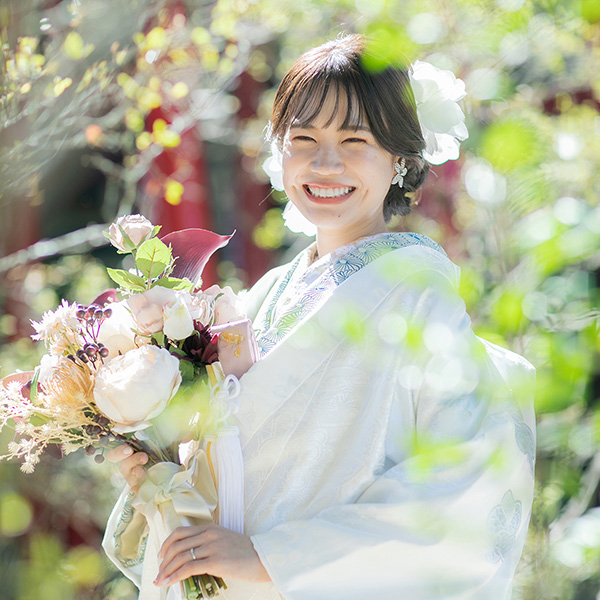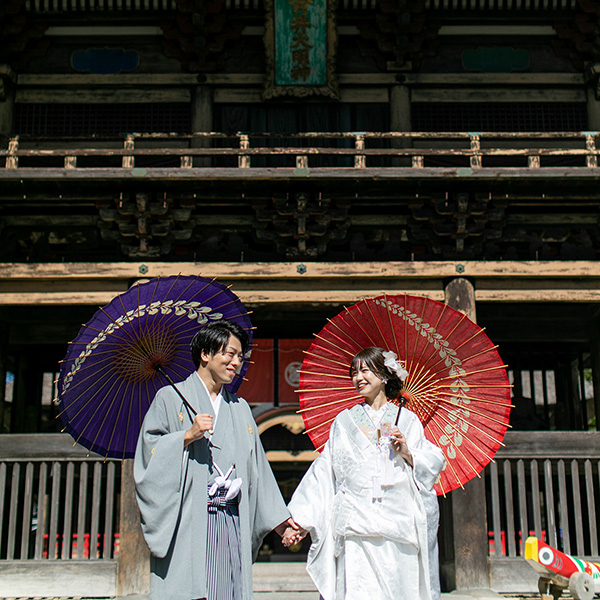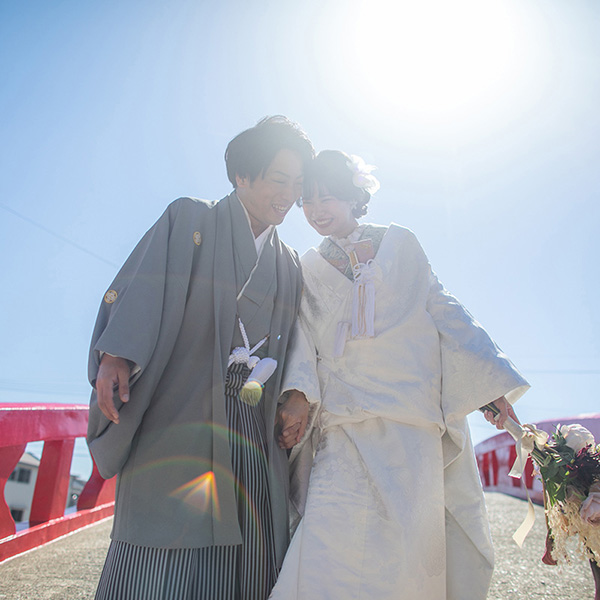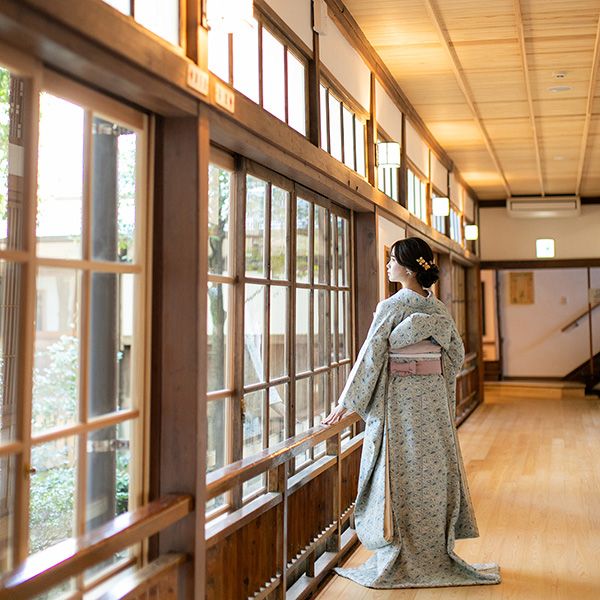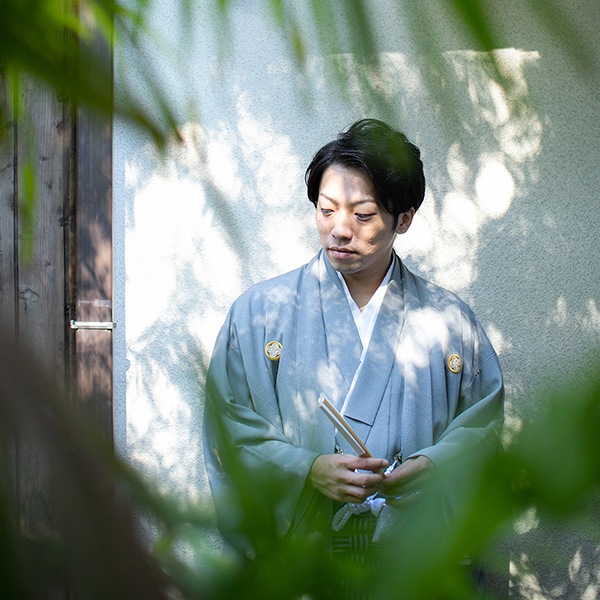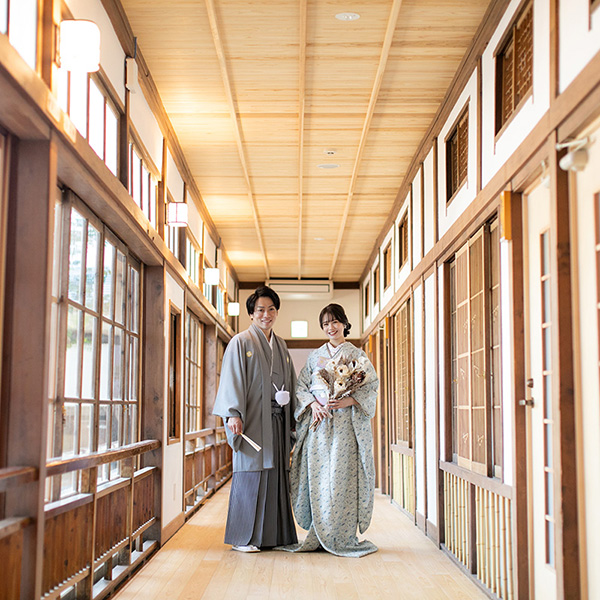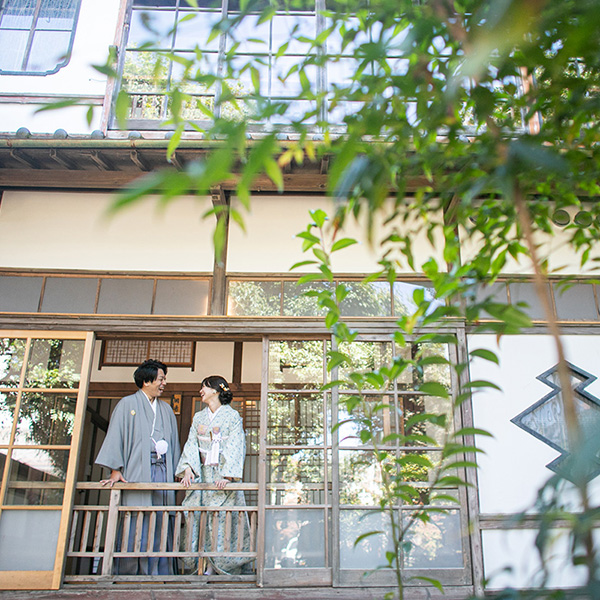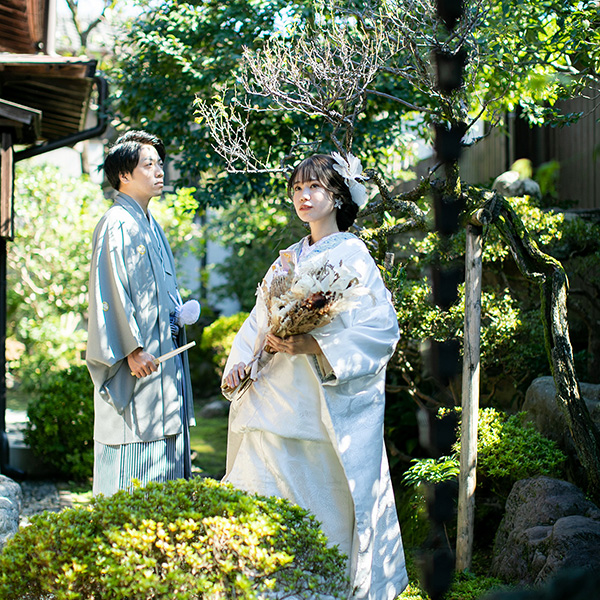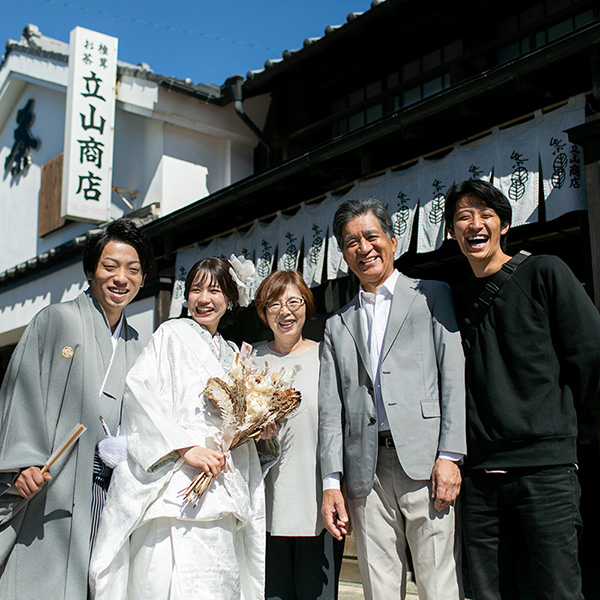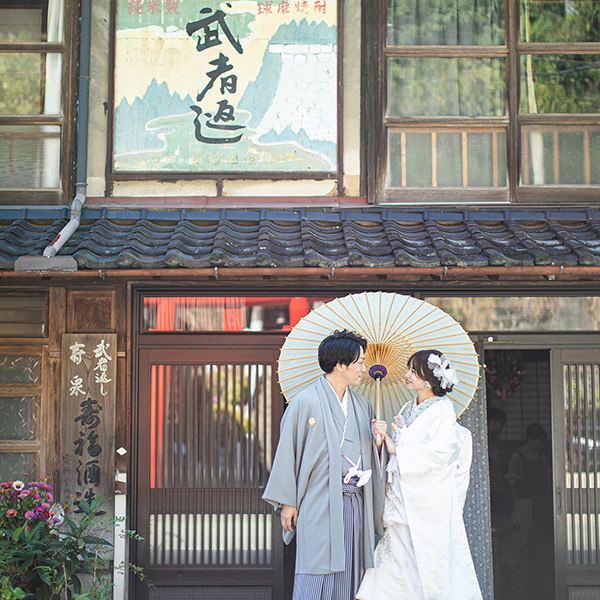 PLAN 04Bibi Plan
Surrounded by the natural scenery,
dressed up in the gorgeous wedding attire and enjoy a dramatic photo tour as seen on the romantic movie scene.
※High-end models of wedding dress
※ADD. FEE ¥110,000(including tax)
1 set of wedding dress&tuxedo

(High-end models of wedding dress)

Bridal underwear +
tuxedo shirt

1time hairstyles
makeup for bride 1time hairstyle for groom

Accessories & bouquet

Photographer assistant

Interpreter

(English or Mandarin)

Makeup artist

Overall photo-taking plan

about 4-5 hours

shooting locations

1-2

Travel expenses

(from hotel to all shooting locations)

Free nomination of photographer from standard class

150 digital photo data

10 retouched photos

(mini 10pcs or above,at JPY3,300/photo)

Business expansion
PLAN 03Miyabi Plan
Dressed in a traditional wedding kimono and shoot at some famous filming location with a history of more than 400 years.
Leaving your pre-wedding experience a memorable and authetic Japanese tasted one.
※Colorul, white or long sleeves from standard models
※ADD. FEE ¥110,000(including tax)
1 set of Japanese Kimono for bride

(Colorul, white or long sleeves from standard models)

1 set of Japanese Kimono for groom(monpuku)

(Colorul, white or long sleeves from standard models)

Kimono underwear and items

(Bride & Groom)

1time hairstyles & makeup for bride 1time hairstyle for groom

Accessories

Photographer assistant

Interpreter

(English or Mandarin)

Makeup artist

Overall photo-taking plan

about 4-5 hours

shooting locations

1-2

Travel expenses

(from hotel to all shooting locations)

Free nomination of photographer from standard class

150 digital photo data

10 retouched photos

(mini 10pcs or above,at JPY3,300/photo)

Business expansion
2Days before the shooting
| | |
| --- | --- |
| 1, | Meet up at La-vie Photography Fukuoka Branch |
| 2, | Meeting & discussion |
| 3, | Fitting |
| 4, | Preparation for the shooting date |
Shooting date run down(for reference only)
| | |
| --- | --- |
| 1, | Meet up at customers' staying hotel in Hitoyoshi city |
| 2, | Dress up & styling |
| 3, | Move to the shooting locations |
| 4, | Shooting |
| 5, | Return to customers' staying hotel and dress down |
| 6, | Finish all services and dismiss |
La-vie Photography shooting branch
Fukuoka Branch

〒810-0041
2/F., 1 Chome−3−14, Daimyo, Chuo Ward, Fukuoka. 〒810-0041