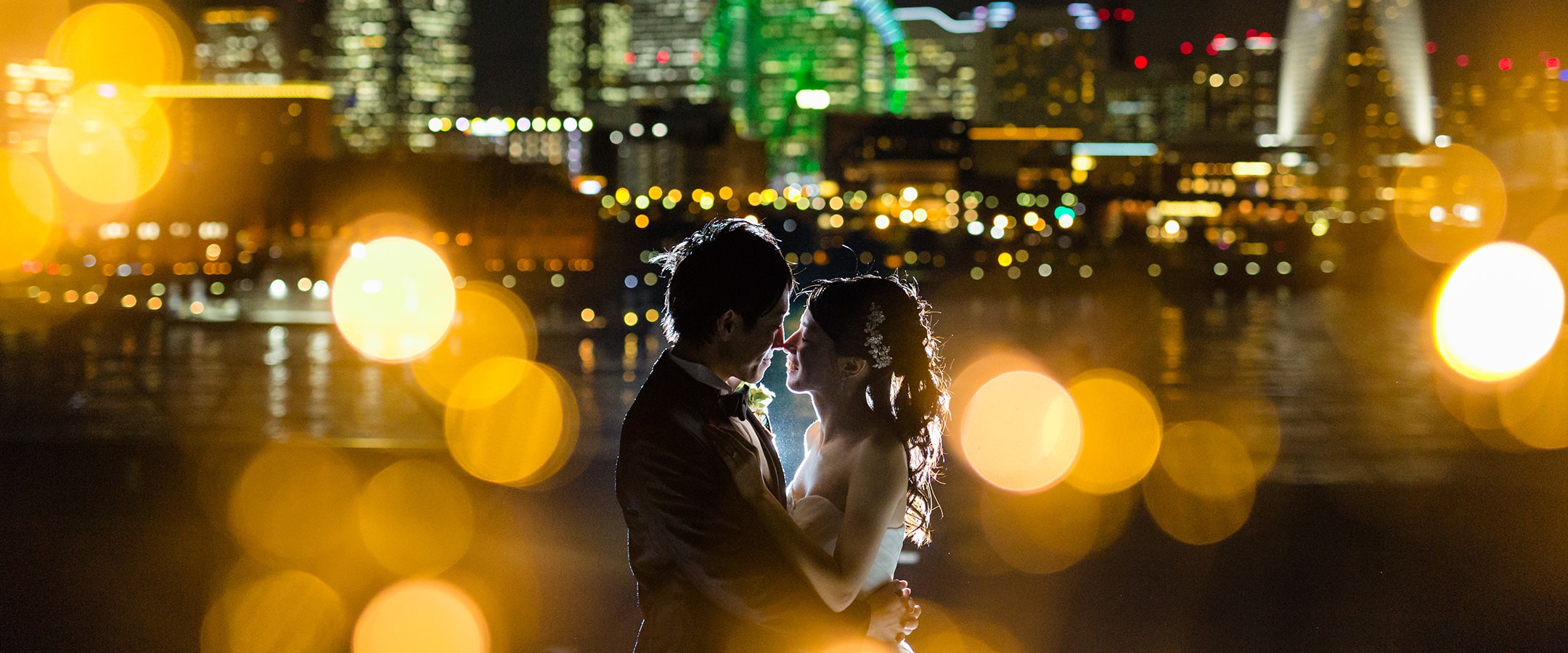 Oosanbashi
[ADD. FEE ¥11,000(including tax)]
The most popular photography site that provides the view of Yokohama Speaking of a place to absorb the beauty of Yokohama Port while being a great location for photography, Osanbashi Pier of Yokohama comes to mind. This is Japan's port to the world, and is packed with international travellers. Climb onto the roof of the terminal, and instantly feel the relaxing intimacy of nature with its wooden deck and spacious lawn. This is a popular photography location that best combines Minato Mirai 21 and Yamashita Park. The beauty of the location is breathtaking and transforms with the passing of time from day to night.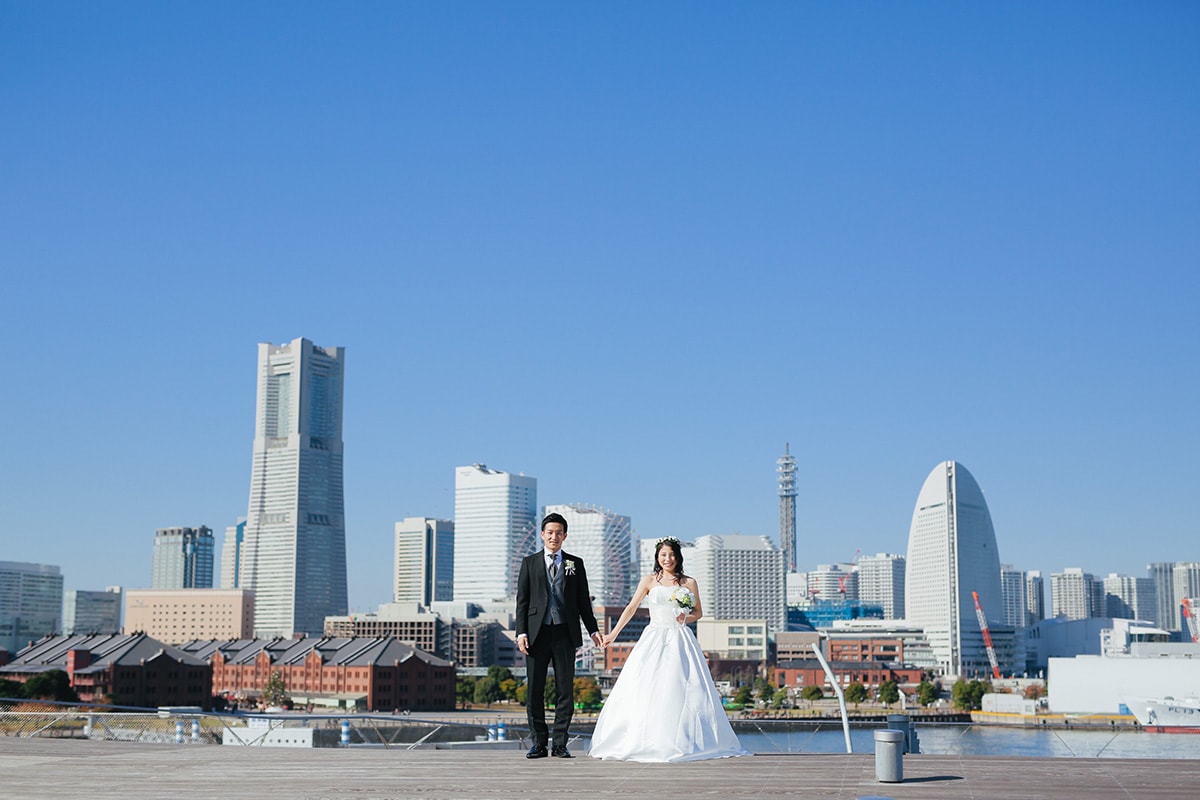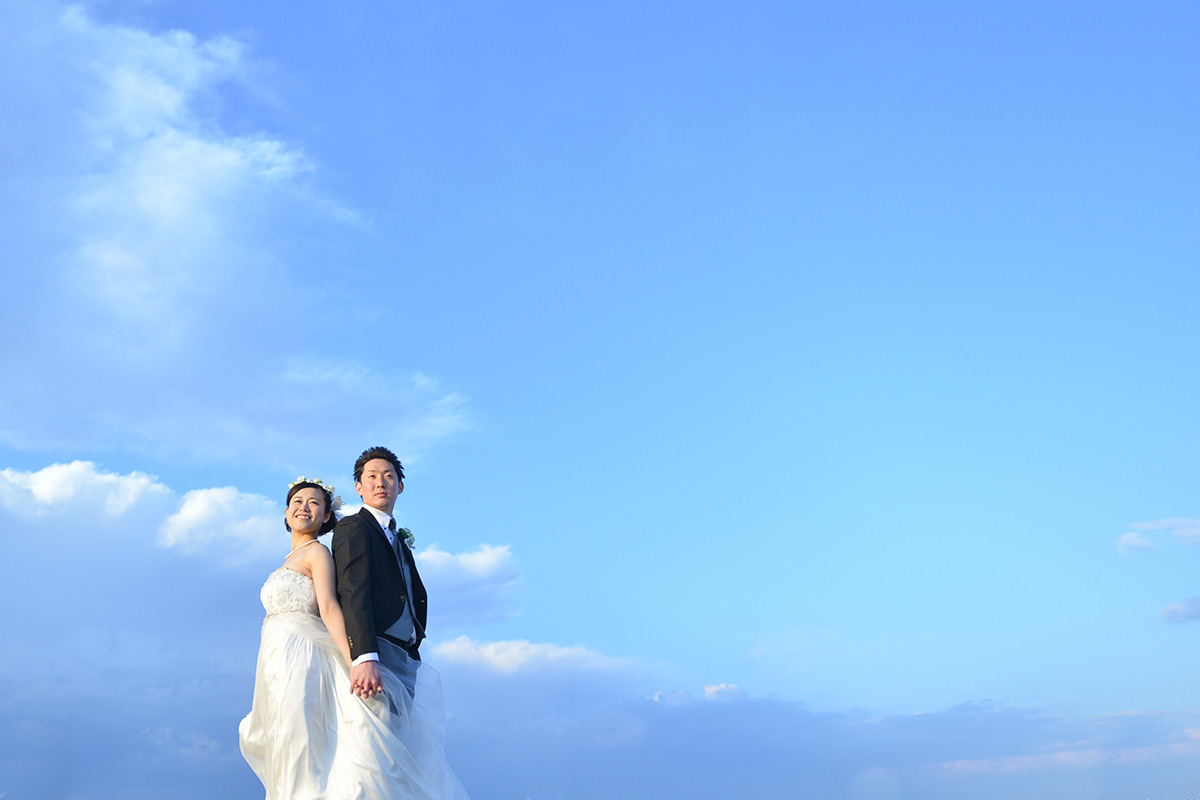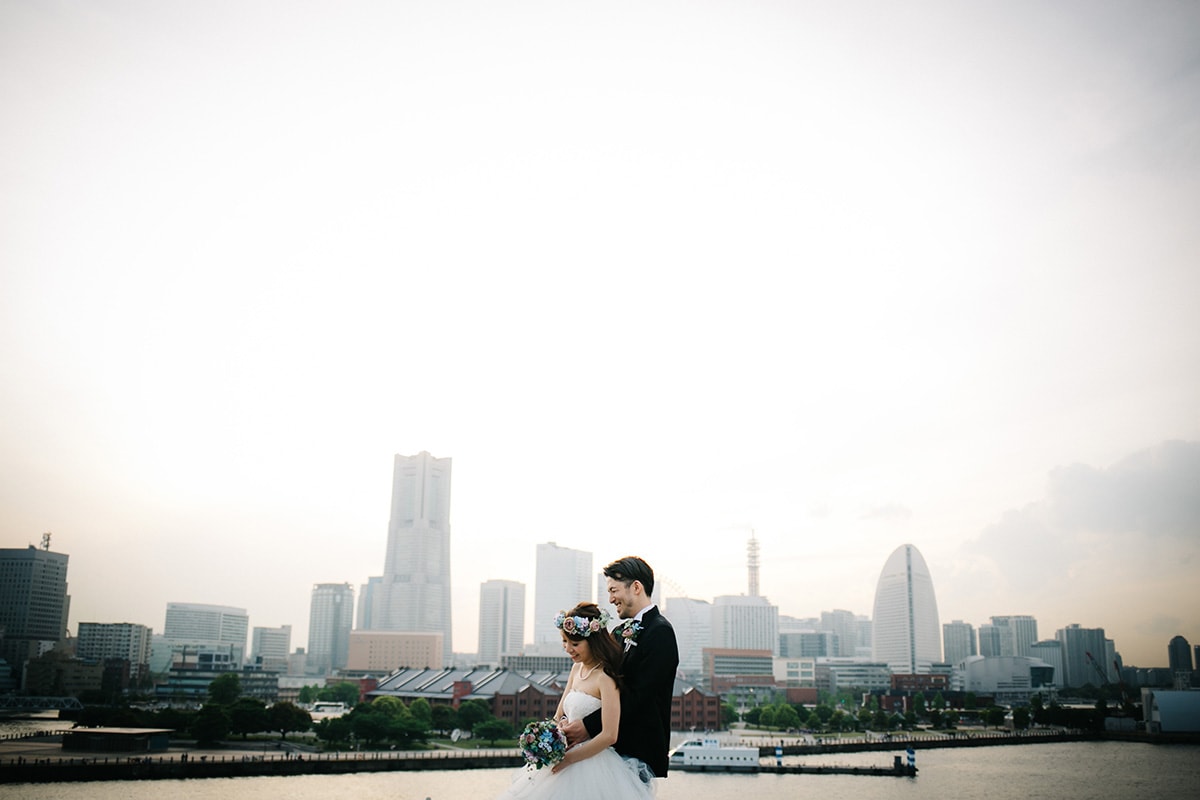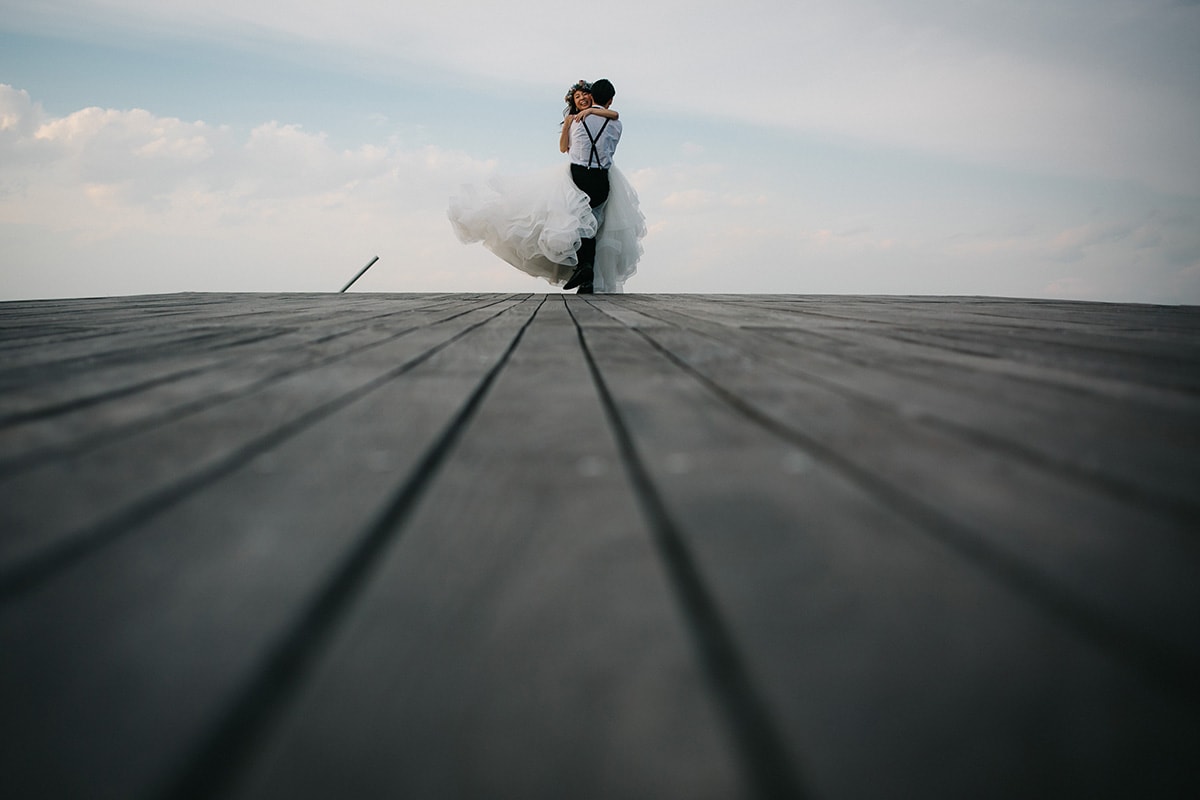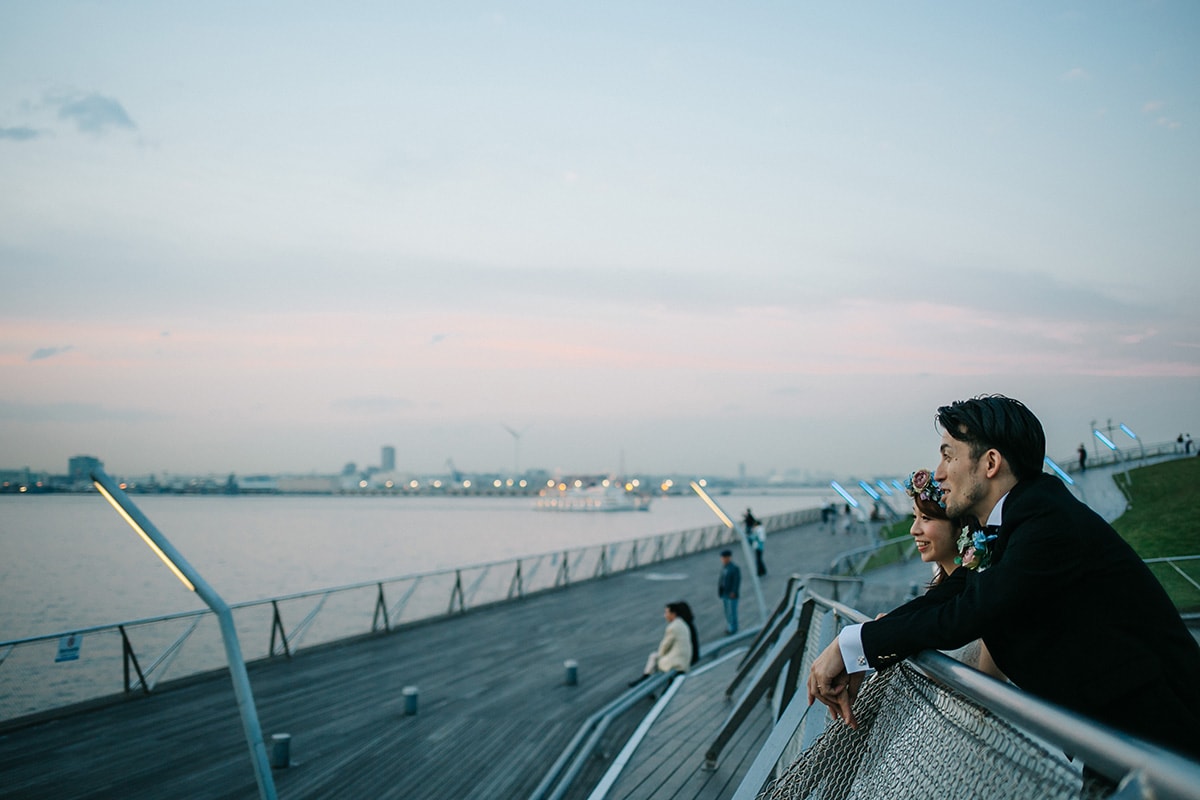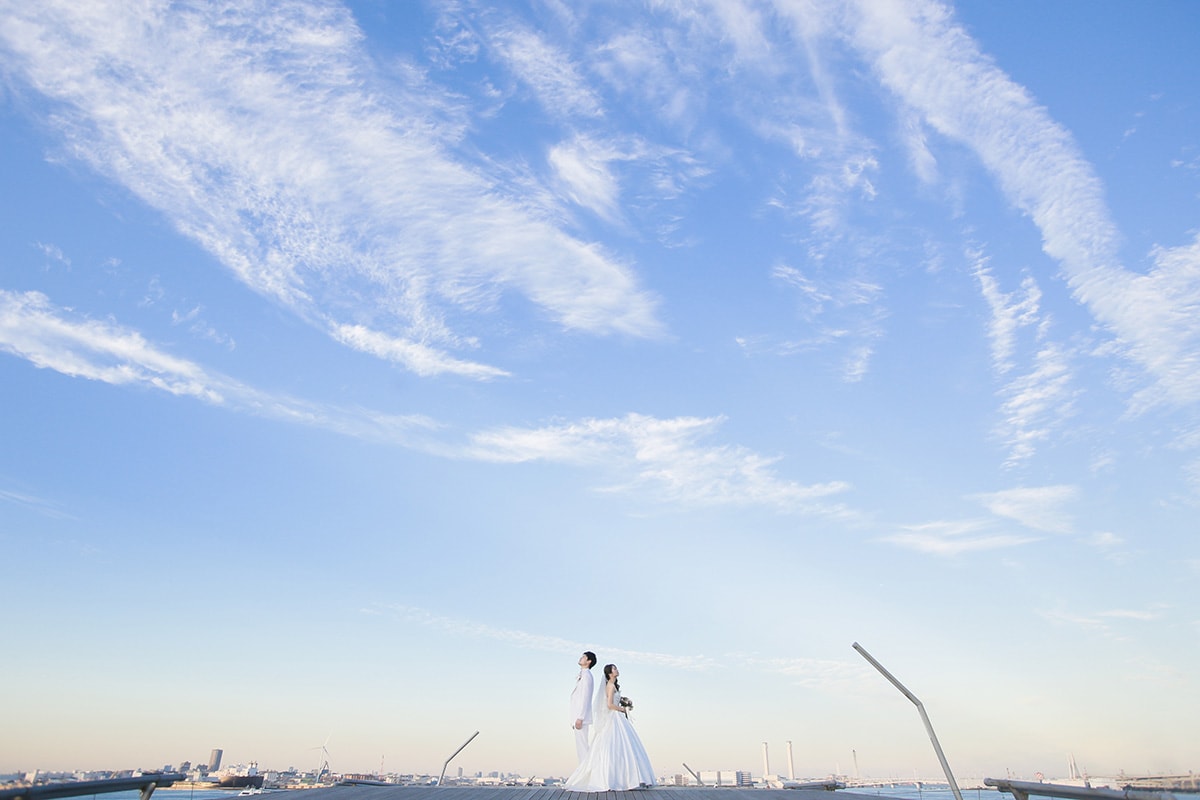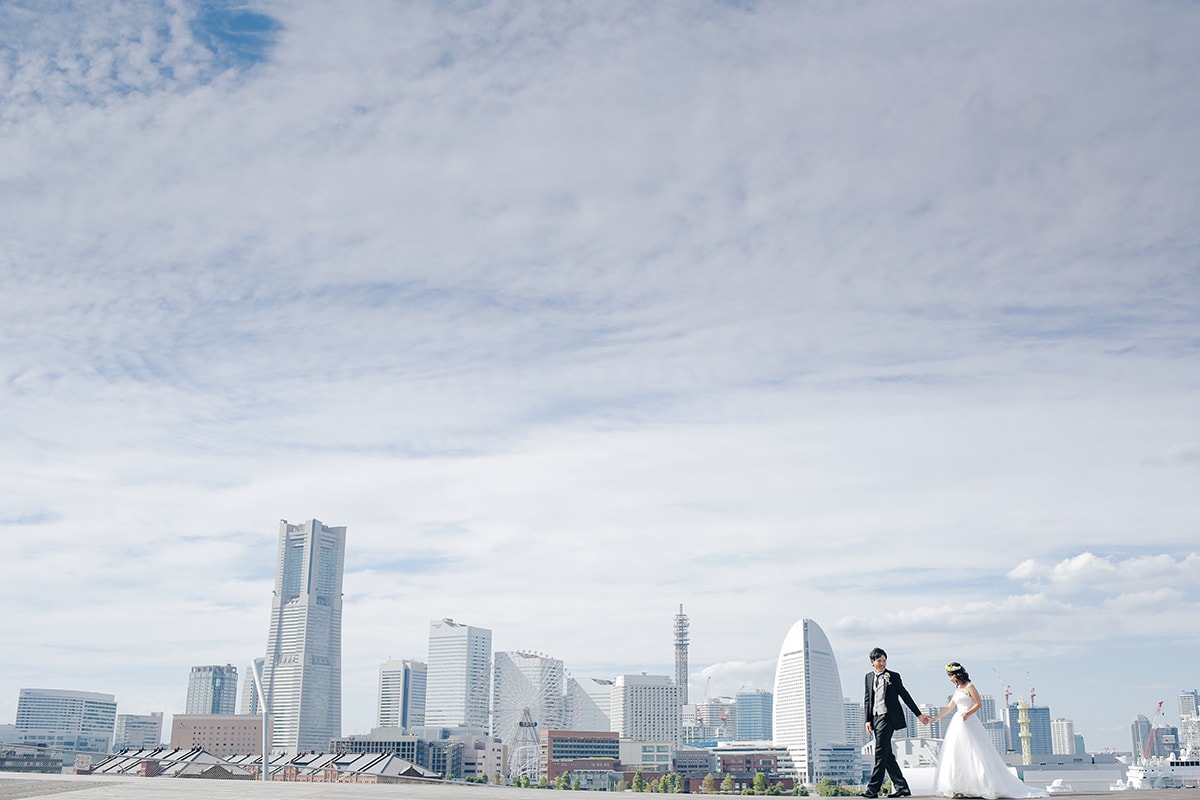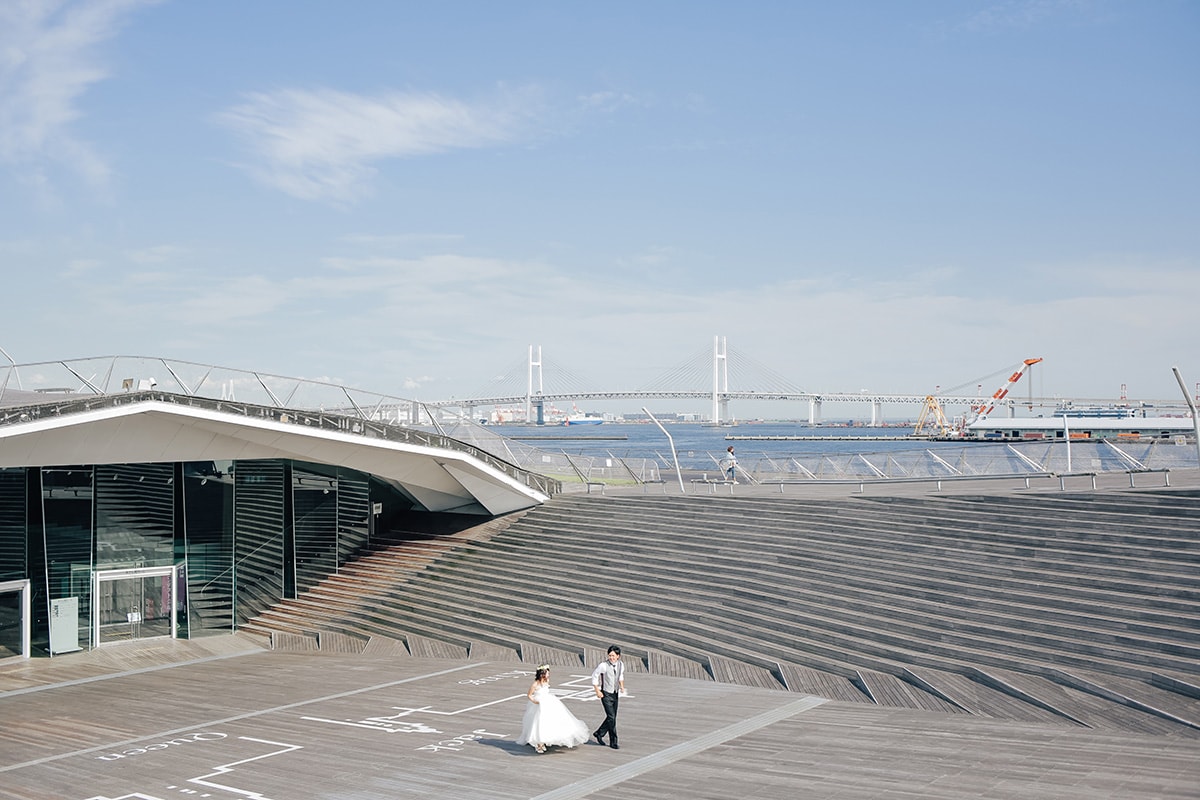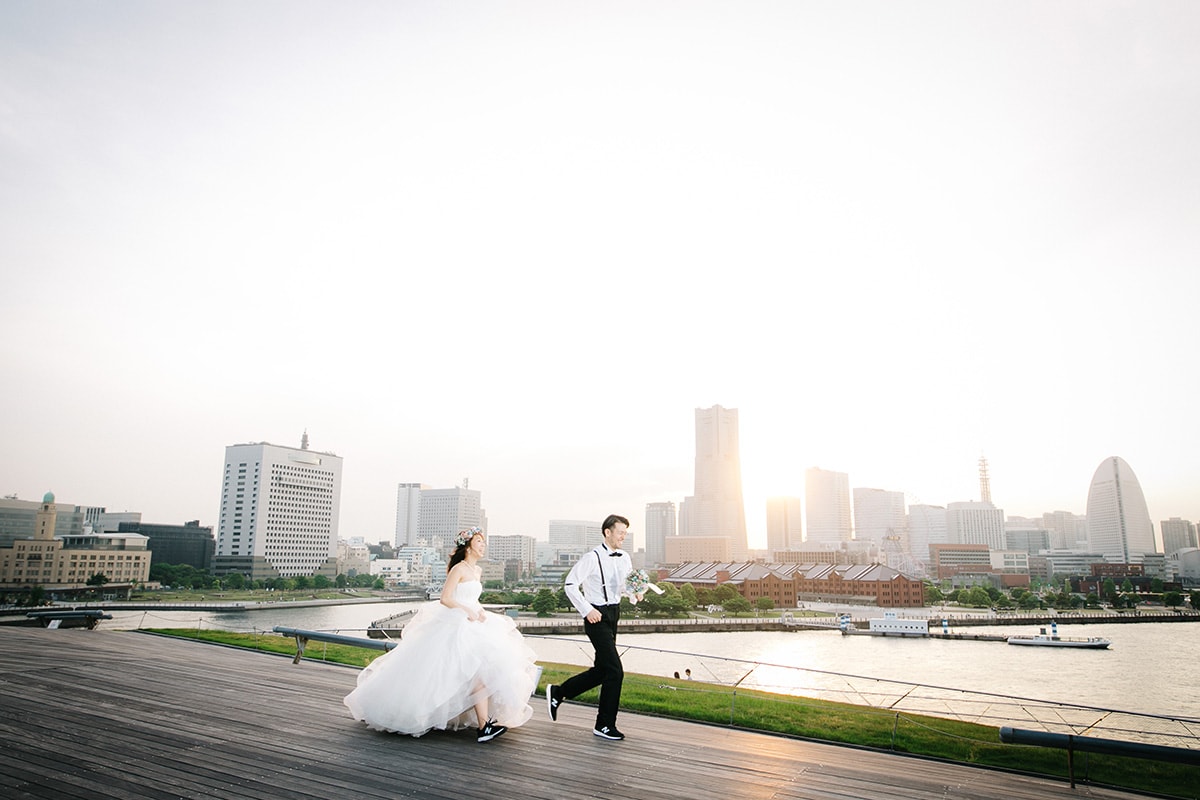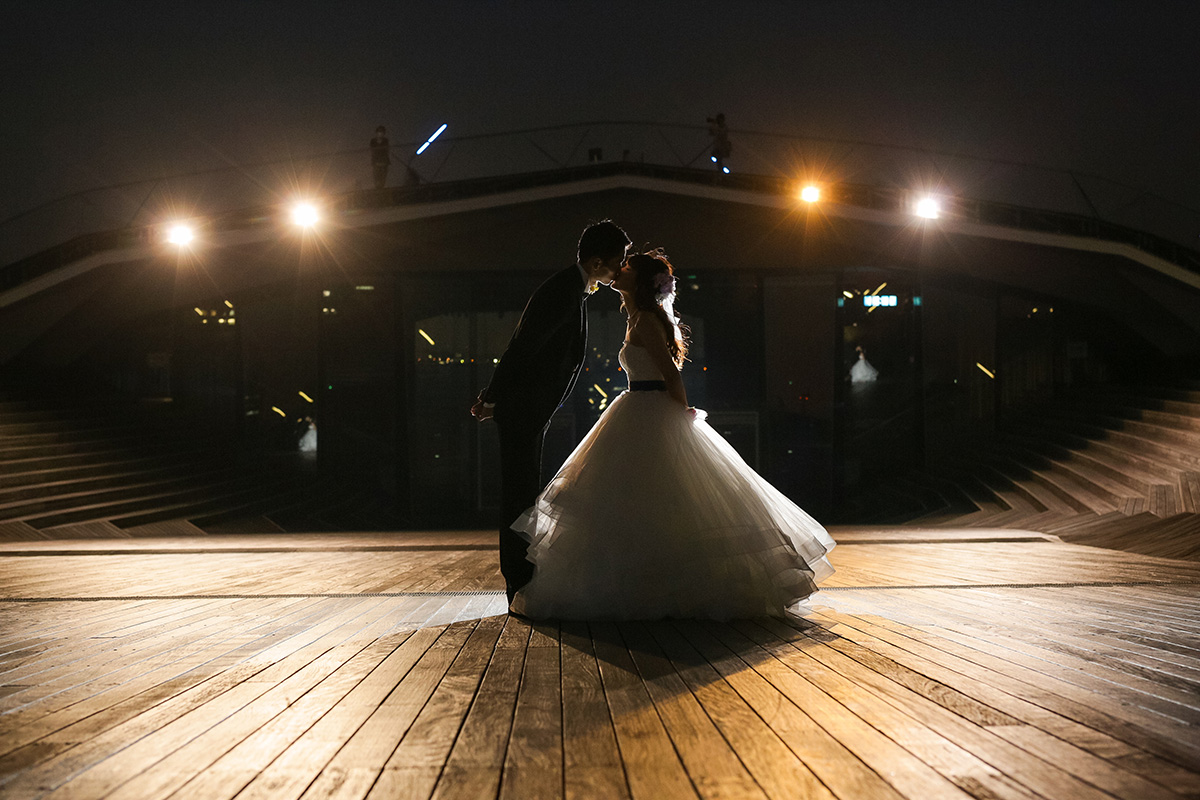 A new landmark of Yokohama renovated in 2002
Yokohama Port opened in 1859. Through long periods of use and with passing time, Osanbashi Pier of Yokohama underwent reconstruction due to being selected through international design selection and was newly presented to the public in 2002. With the element of waves, it gently connects land and sea, and is capable of sustaining large amounts to ships moving in and out, without damaging the view of the coast. Standing on the roof, the luxurious buildings of Yokohama, open skies and blue ocean are before you, a great background for your wedding photography.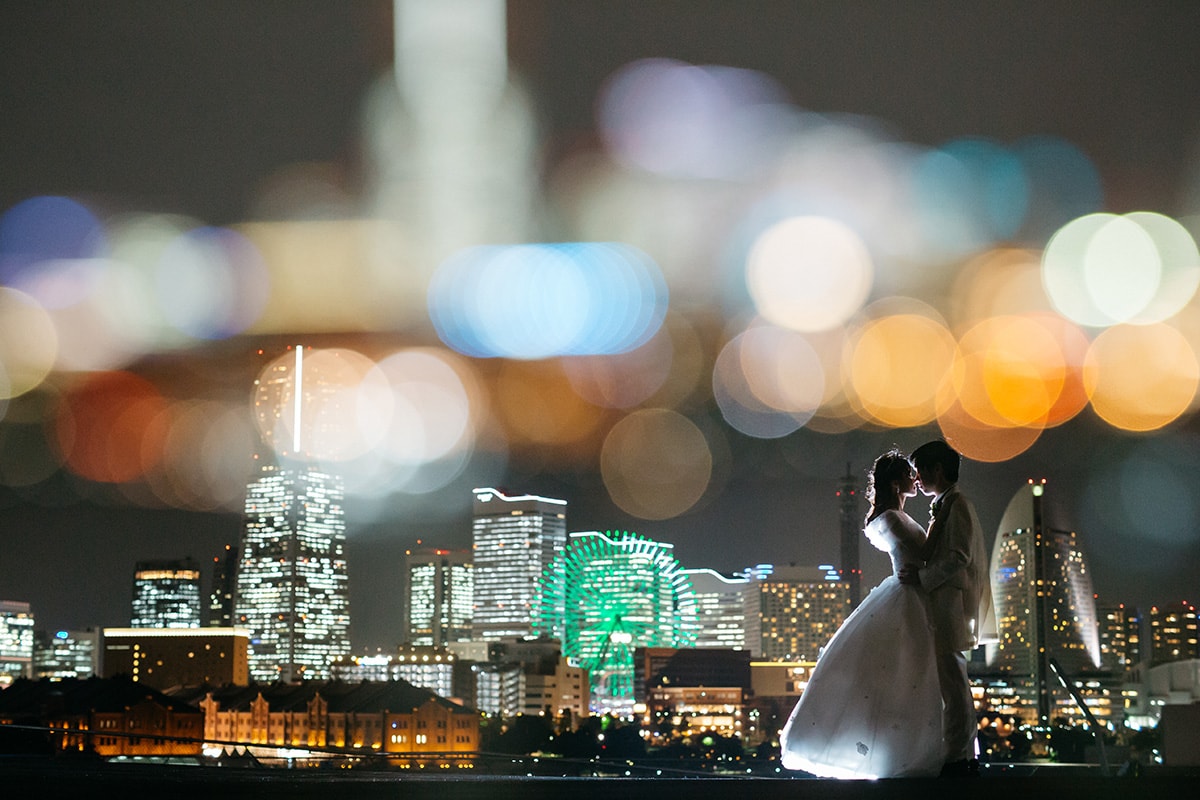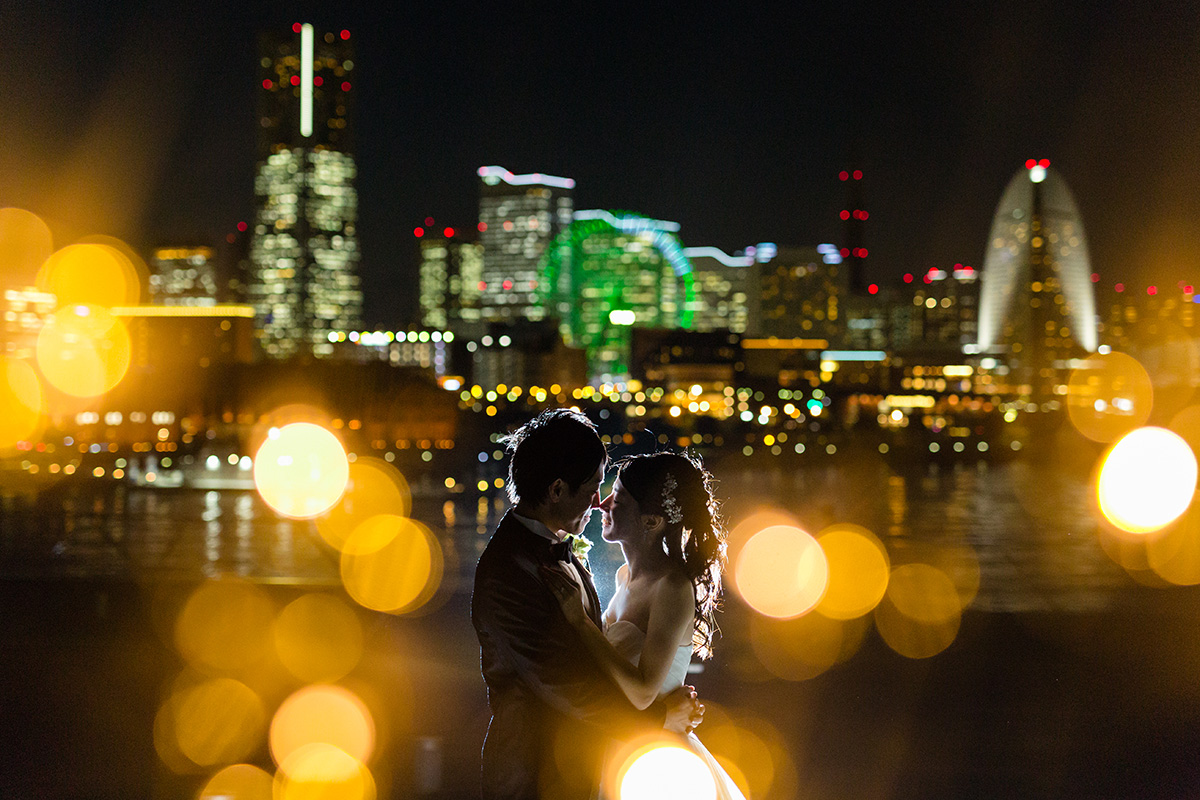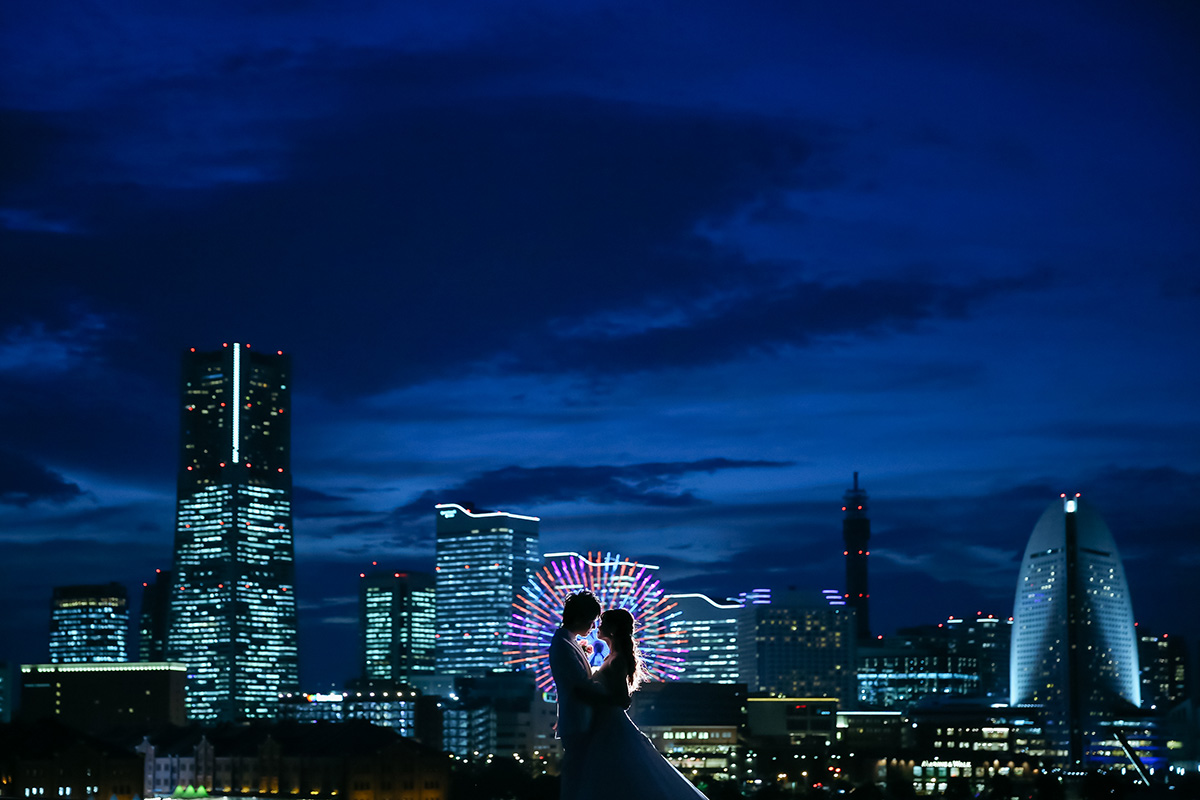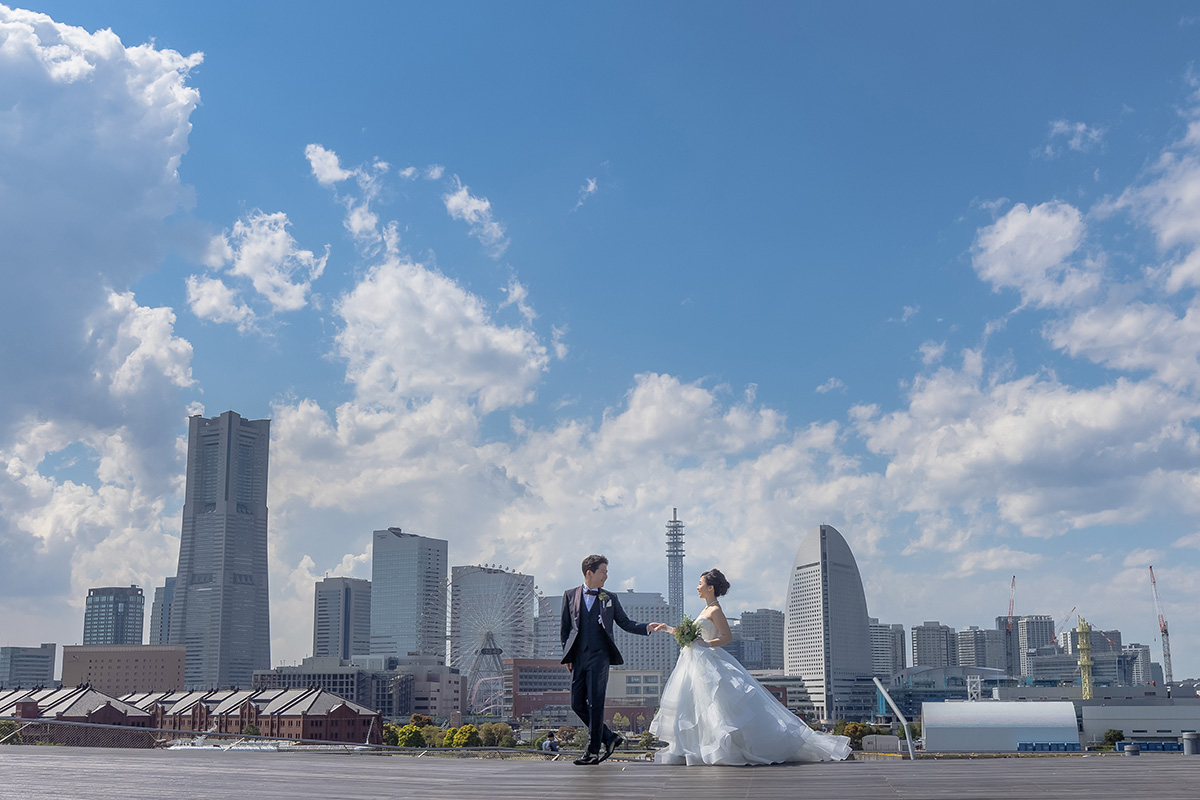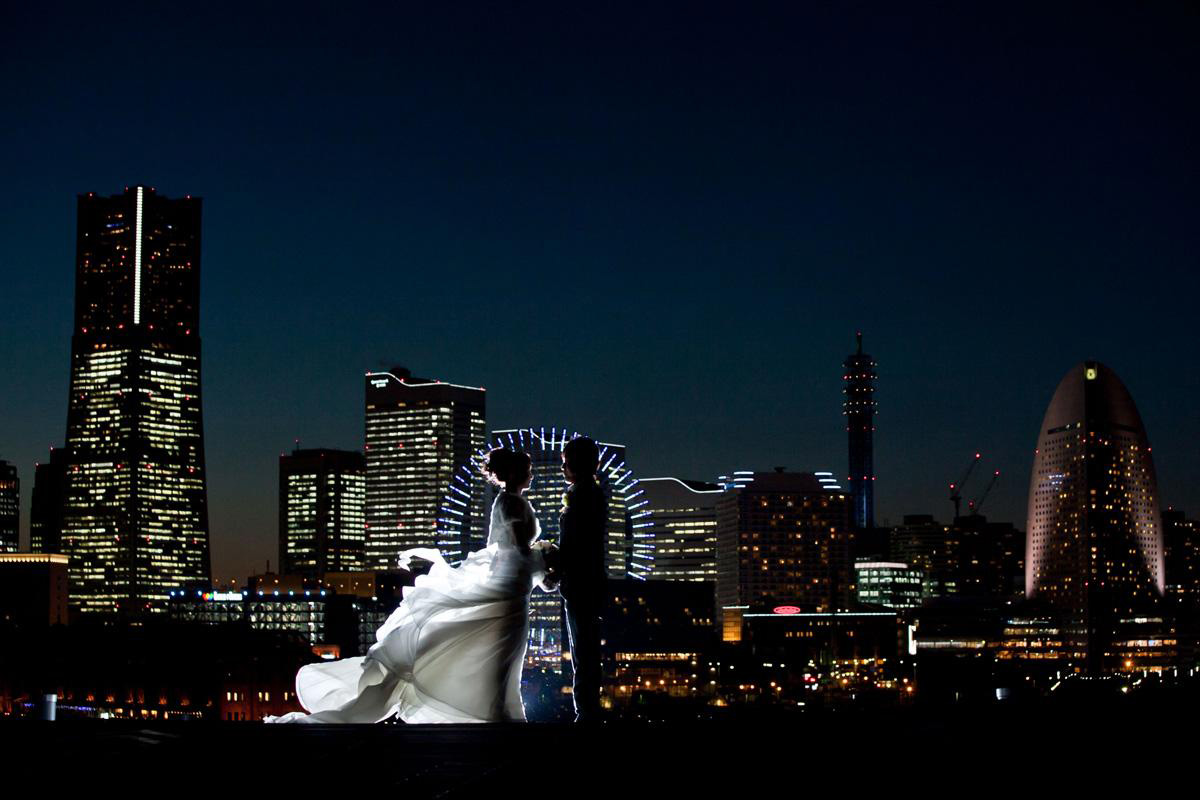 Night lights on the coast, a dreamy and enchanting view
At Osanbashi Pier, you can take pictures of the sunset and glittering night views. When the sunset transforms the skies and streets of Yokohama into a sea of red, the colourful and changing lights are truly fascinating. As the sunlight darkens, the colourful ferris wheel is even more eye-catching, guiding all eyes to the illuminated view of Yokohama streets. This location has the advantage of sea, sunset and night views all in one, a popular photography site throughout Yokohama.