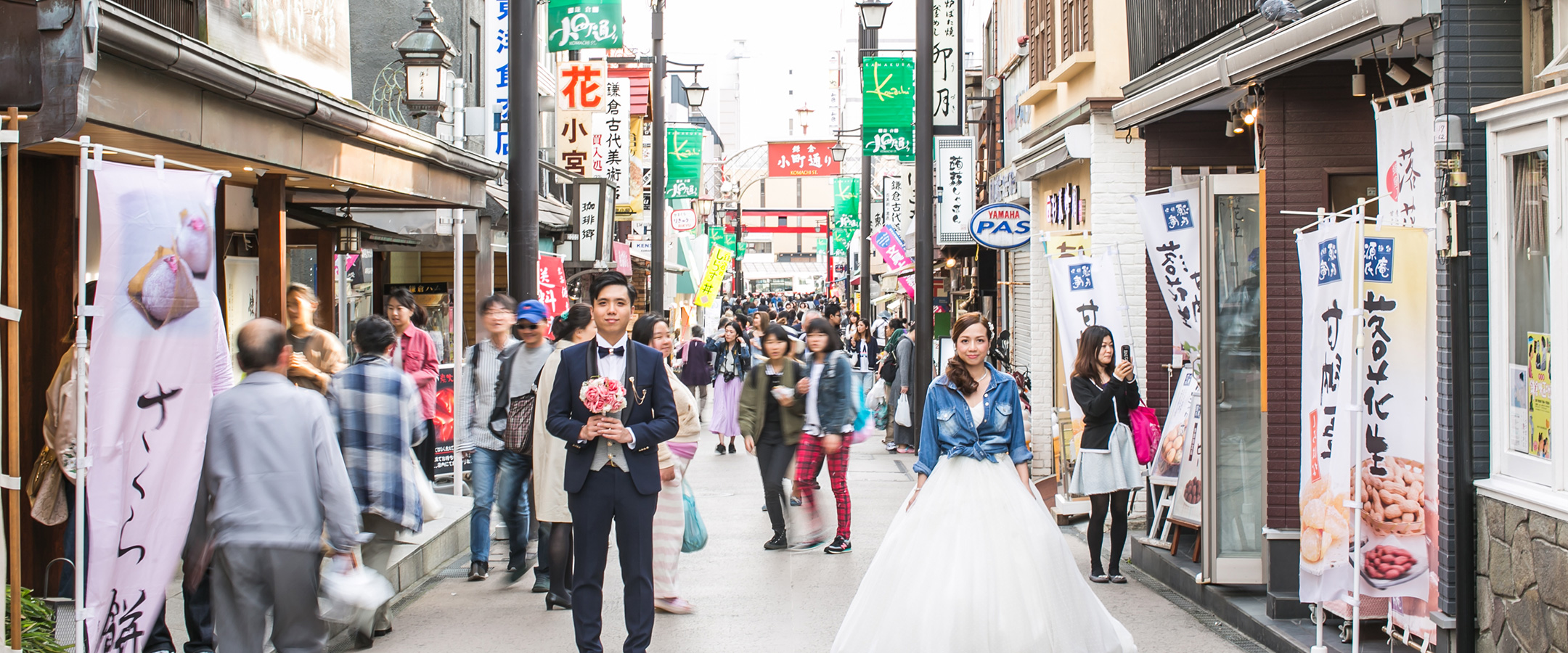 Kamakura
Mixture of heritage preservation and modern fashion culture. As a core city during the Kamakura era in the Middle Ages, the city has preserved many important shrines and temples, and its strategic location surrounded by the coast and mountains has allowed it to develop into a renowned resort destination. With many historic temples, unique coffee shops, trendy shopping streets along with a long winding coastline, there are many more pleasant surprises waiting for you to discover in the dynamic city of Kamakura.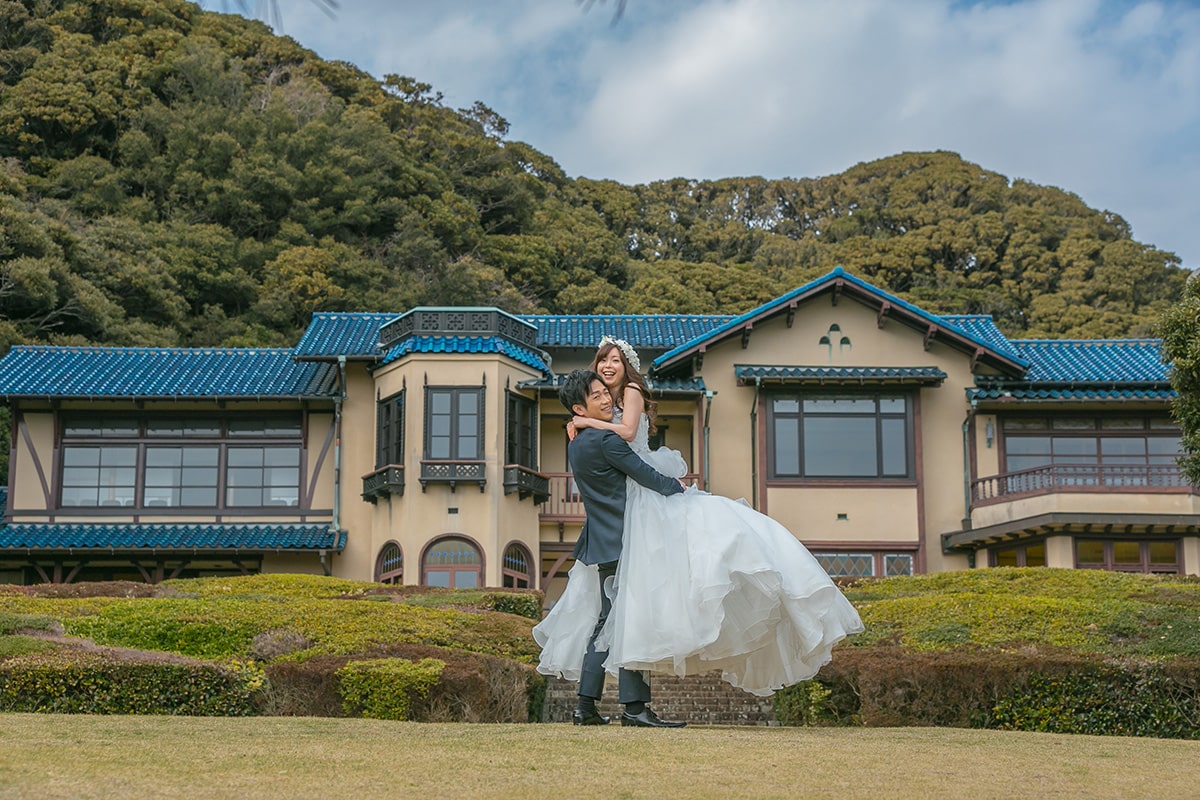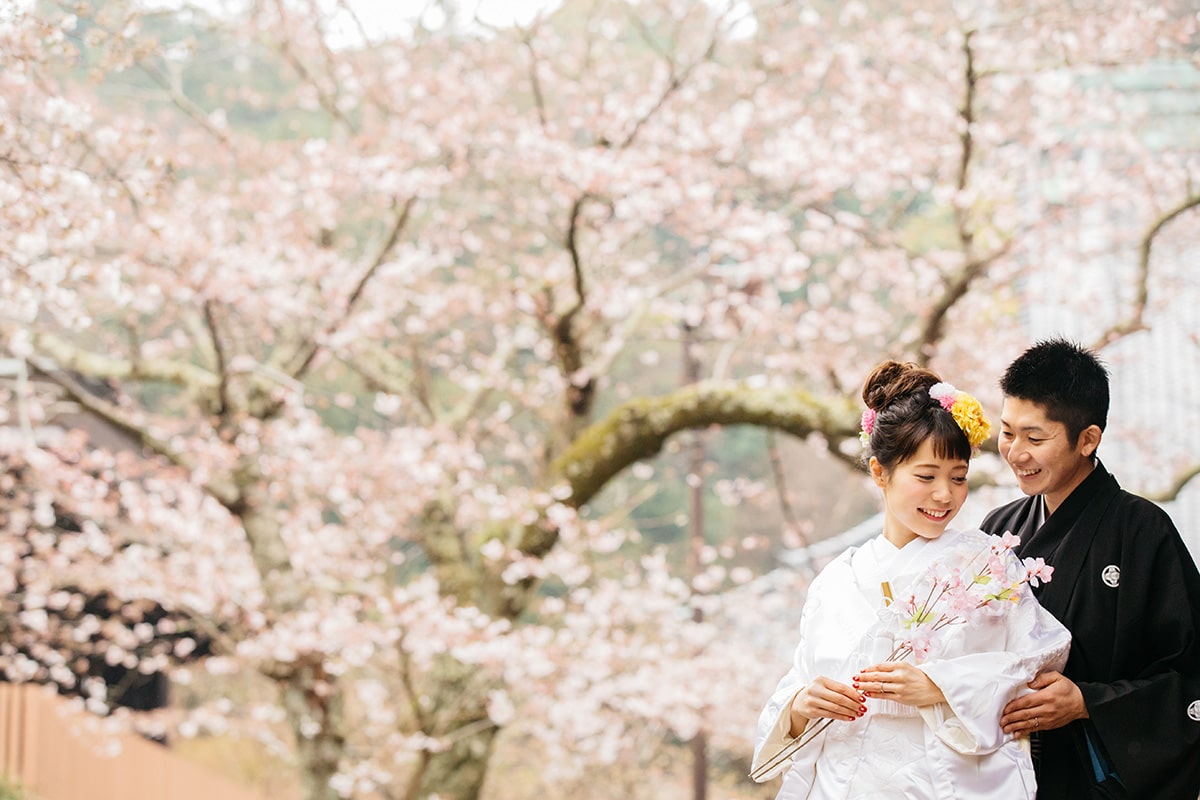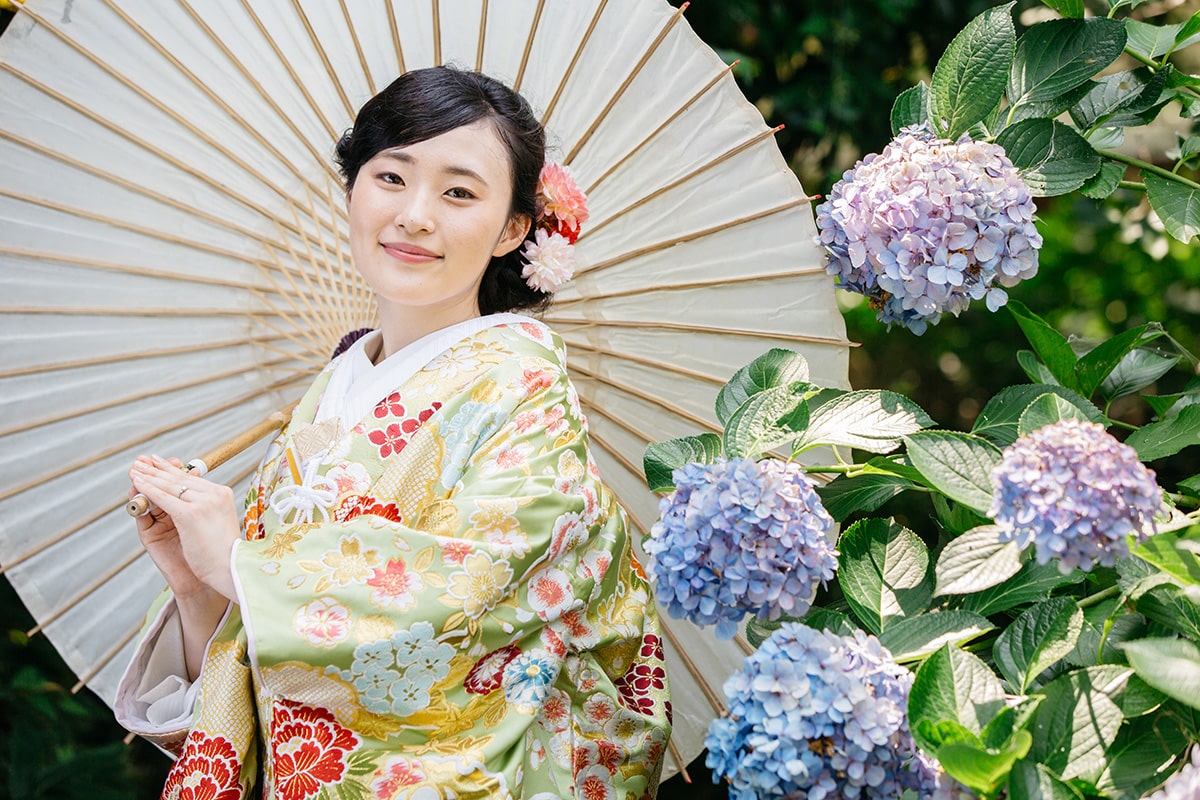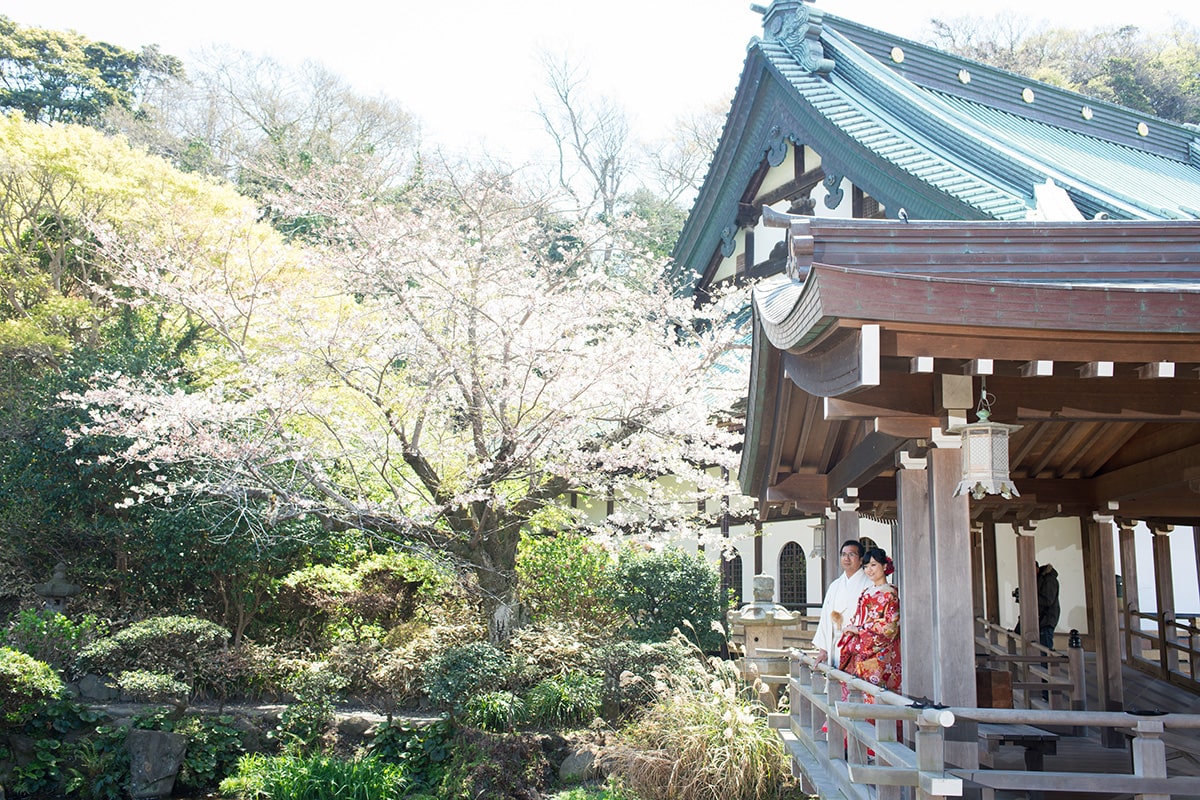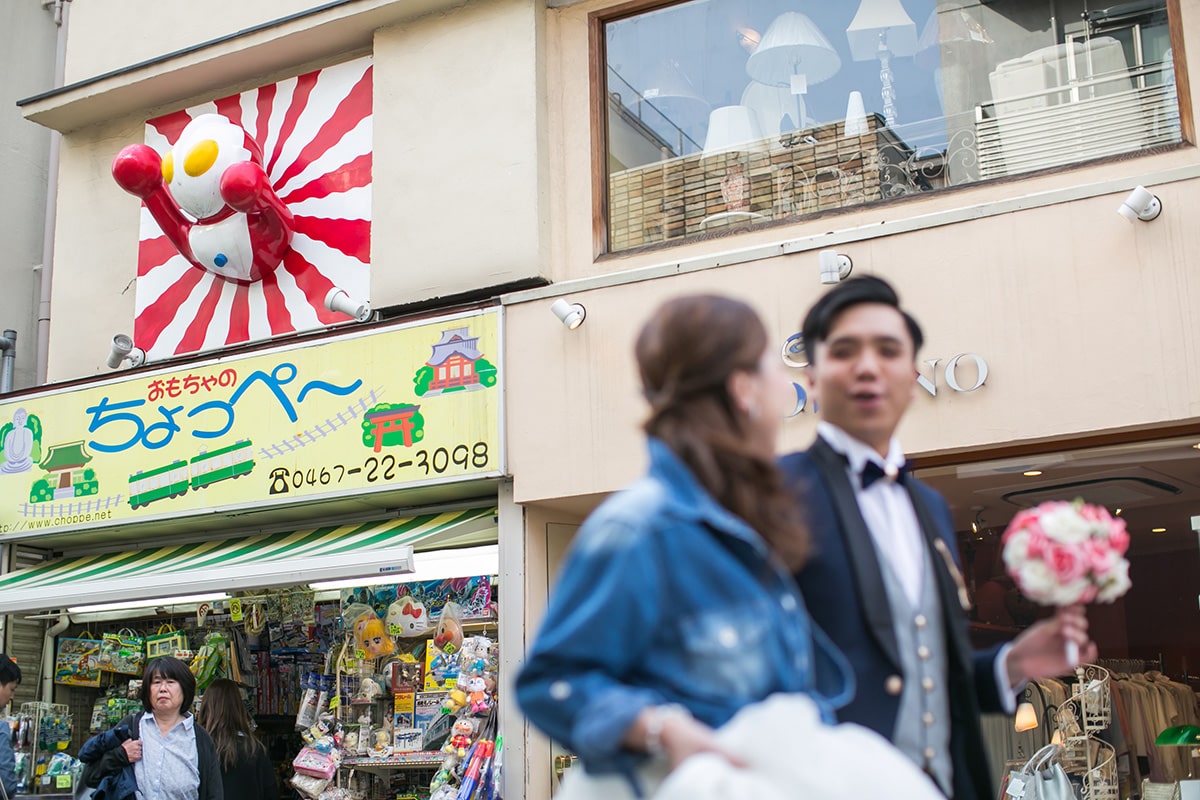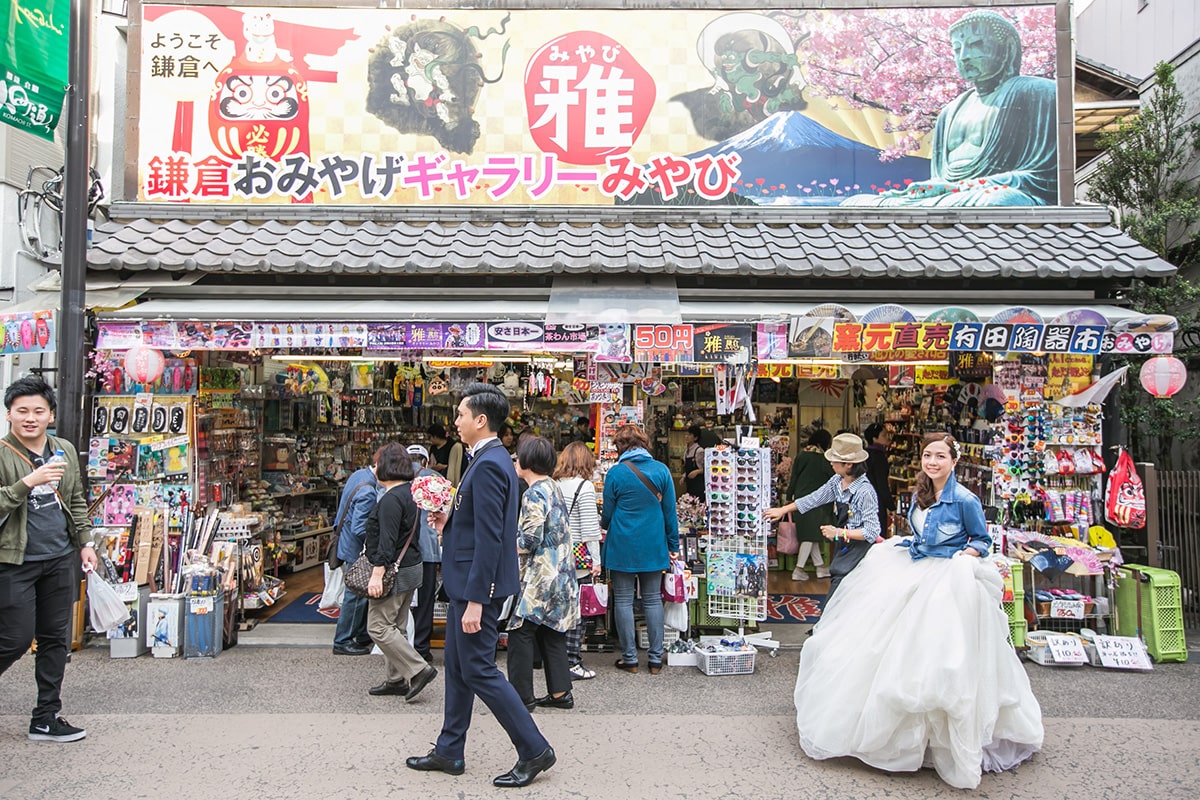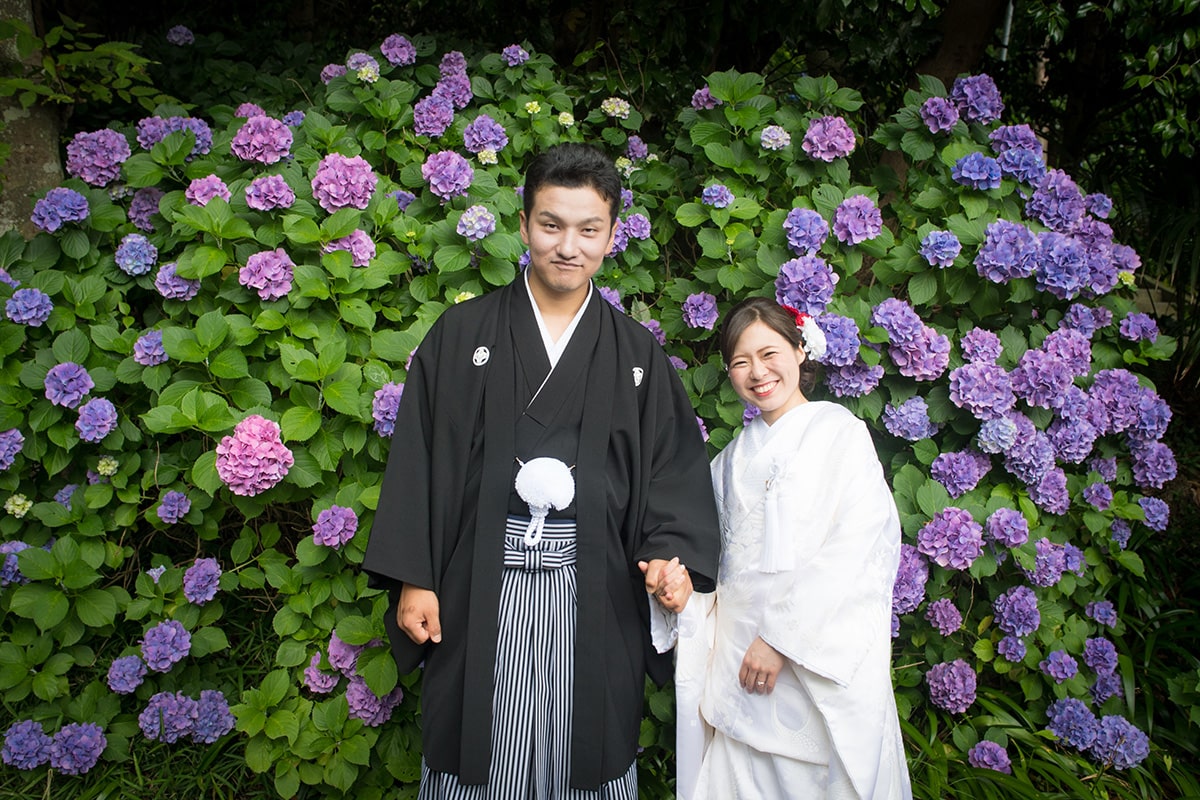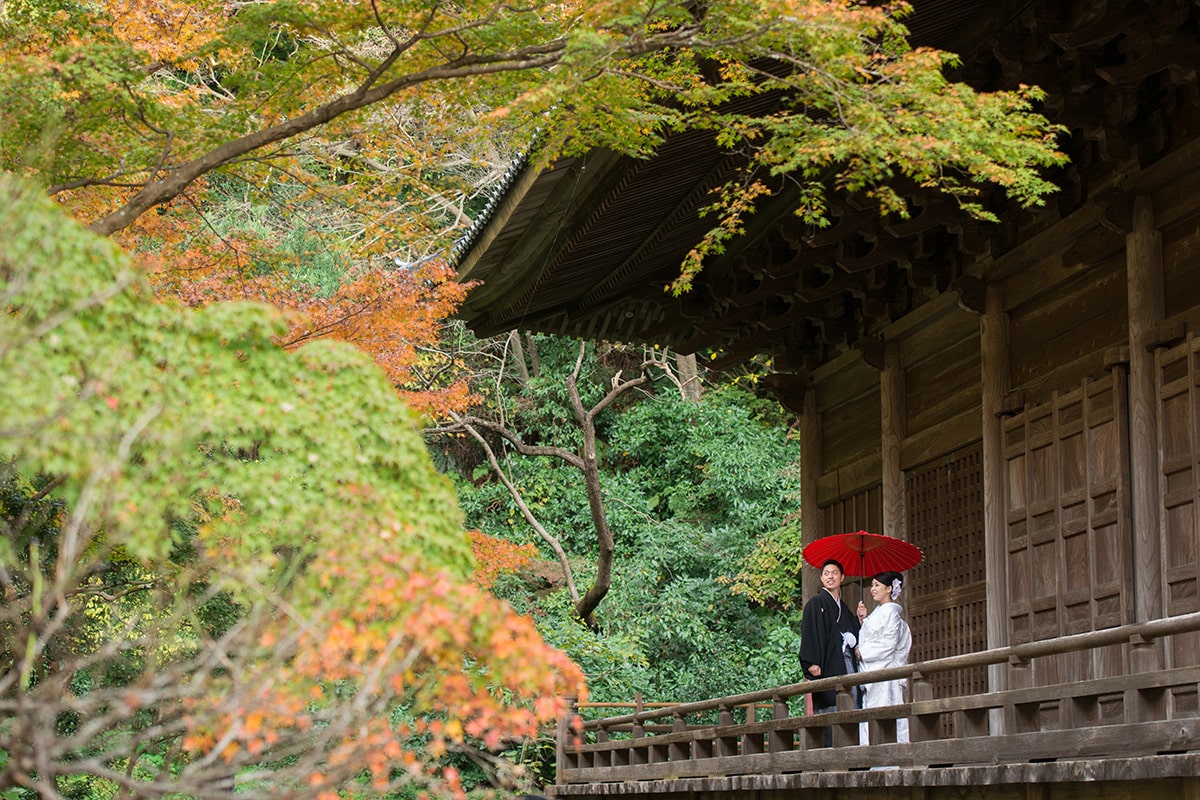 Dynamic Kamakura City is a tourist destination getting a lot of attention
Kamakura boasts a rich and varied landscape, where you will find perfect outdoor settings suitable for capturing shots whether with a kimono or a wedding gown. With temples, ancient streets, and a coastline, many elements can be found in this one city. In June every year, the blooming hydrangeas will also become a major attraction of Kamakura.