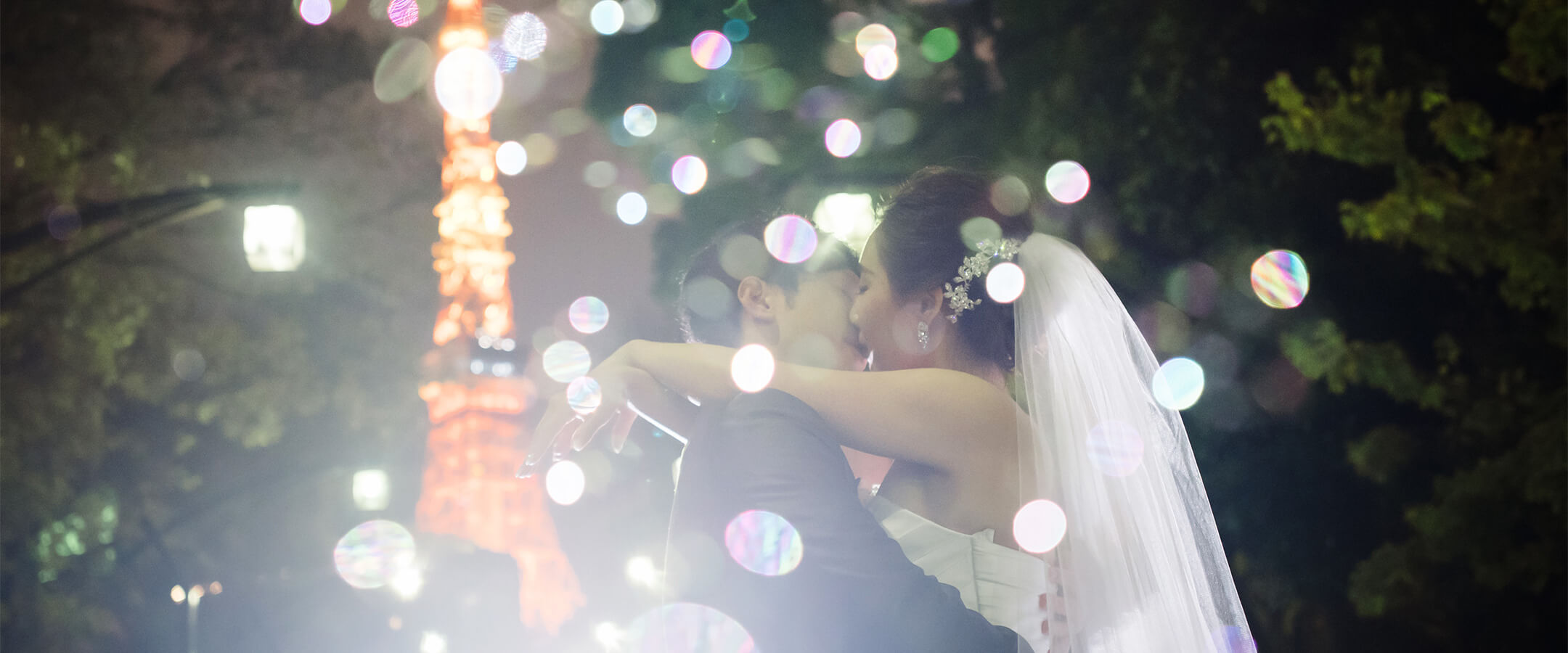 Tokyo Tower
[ADD. FEE ¥33,000(including tax)]
Landmark tower standing in the center of the city Built in 1958, the 333m high communications tower offers an enthralling view from its observation deck over popular attractions such as Mount Fuji and the bustling streets of Tokyo. The lights of the tower changes with the different seasons and major holiday events, illuminating the night skies over Tokyo.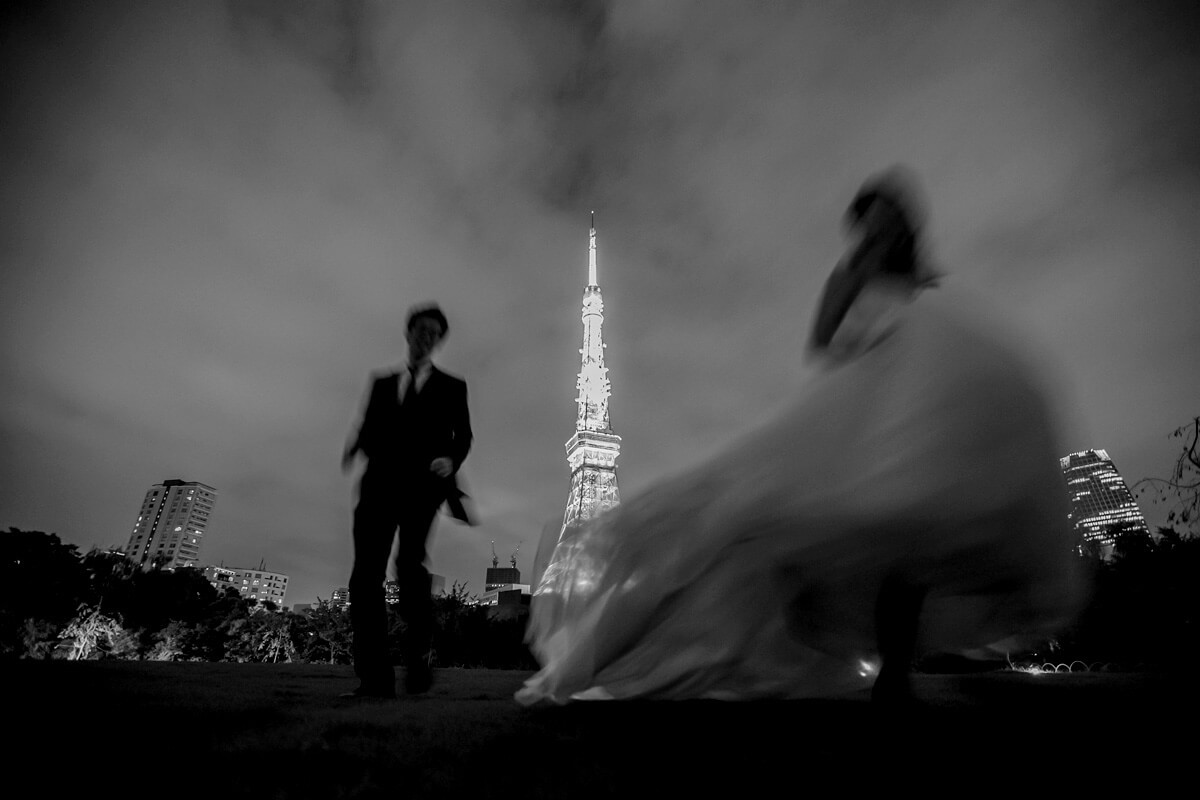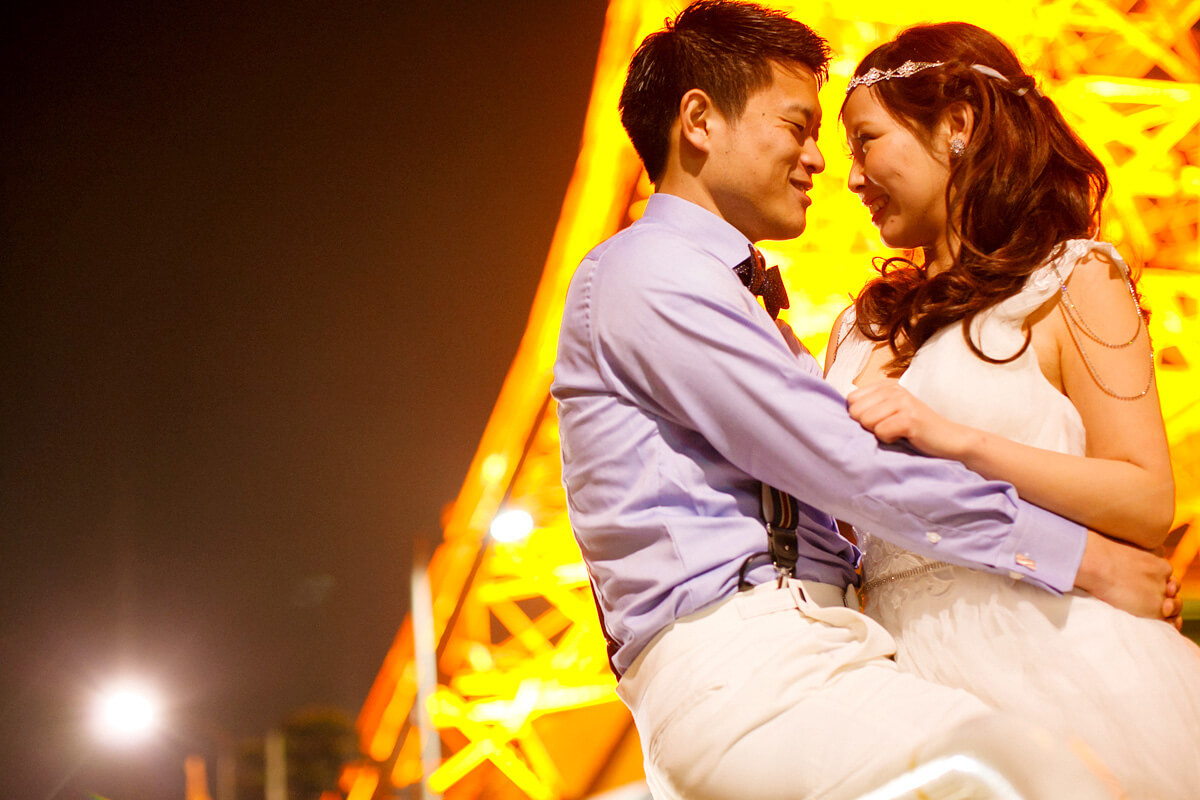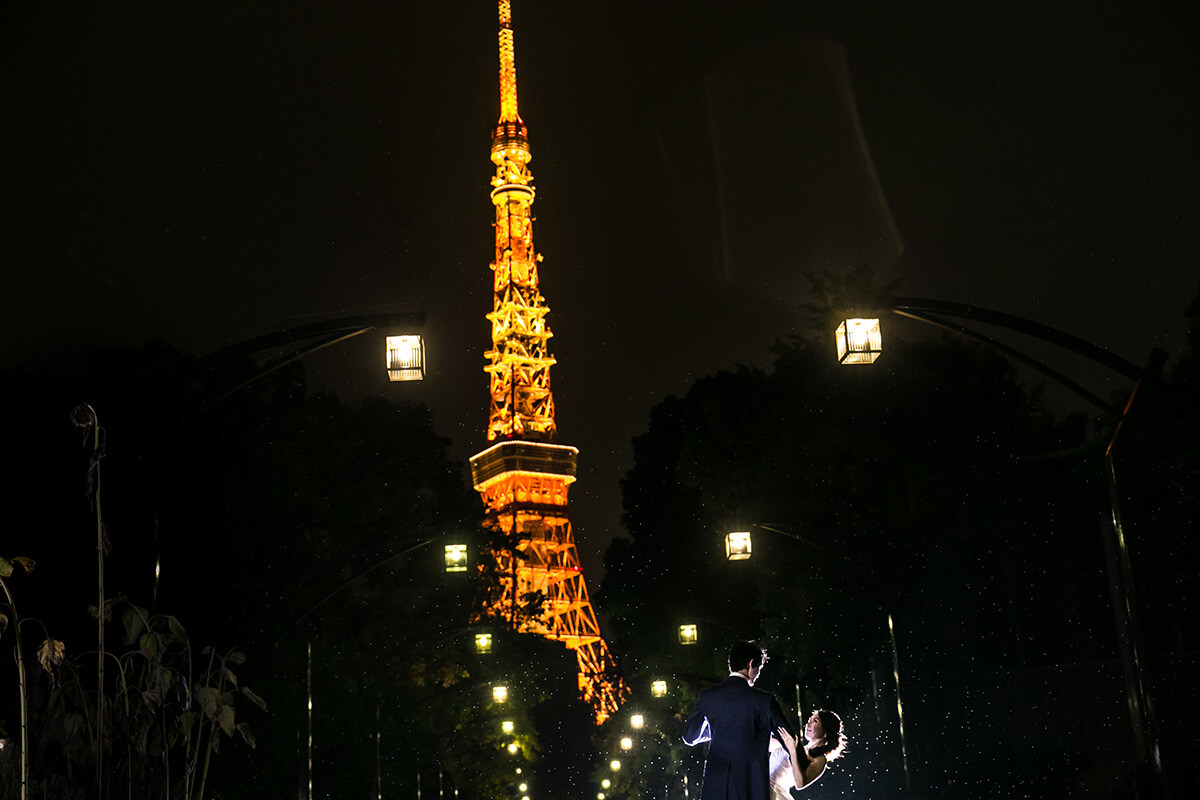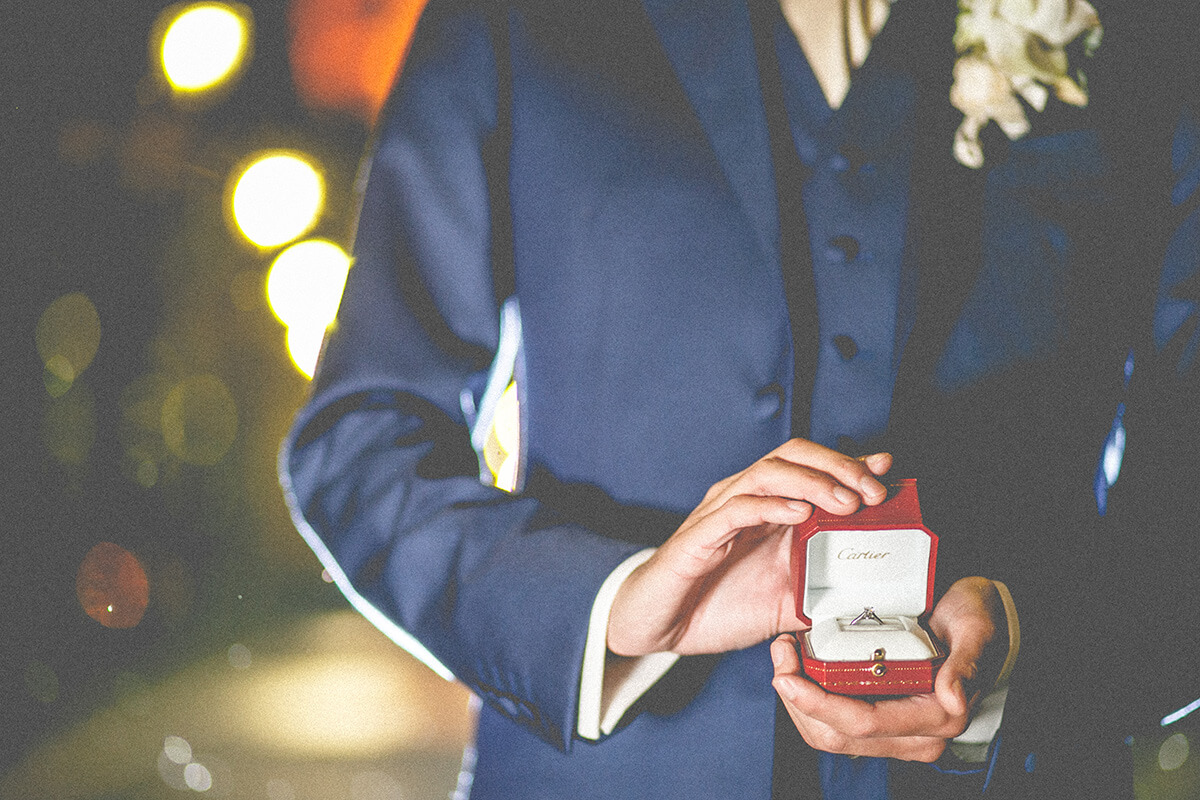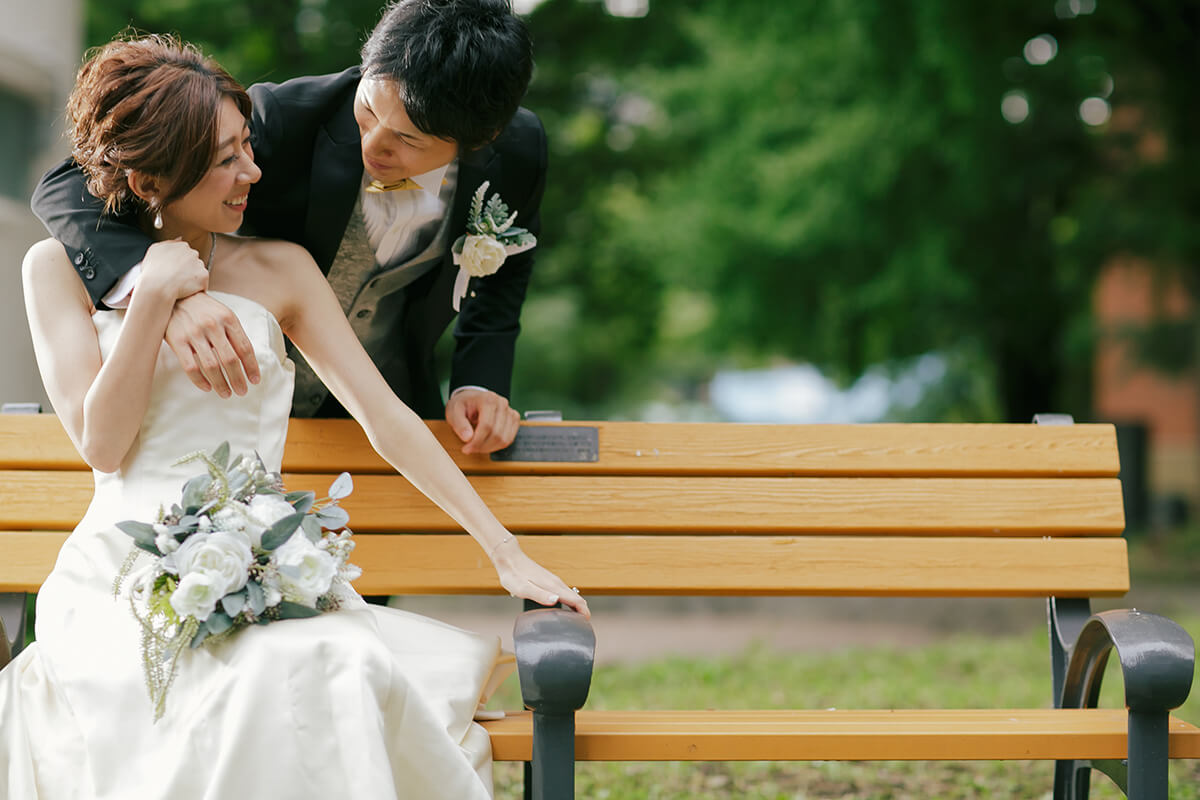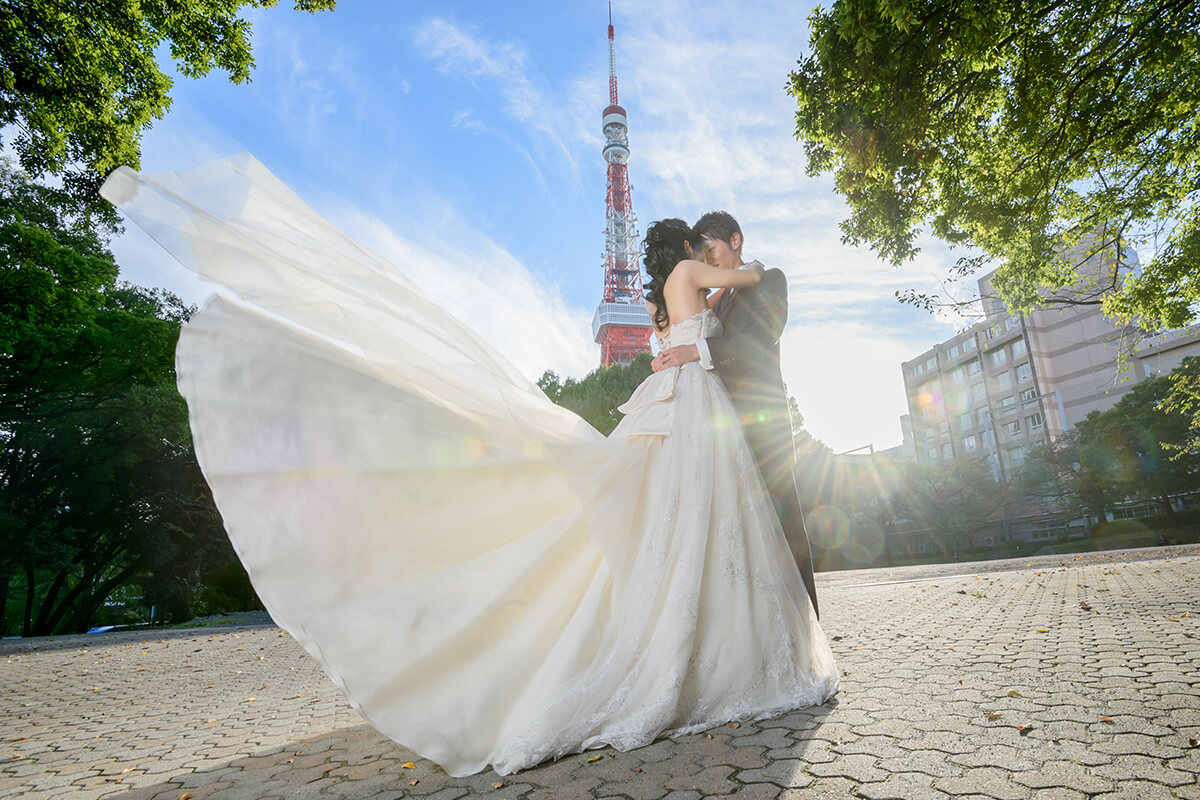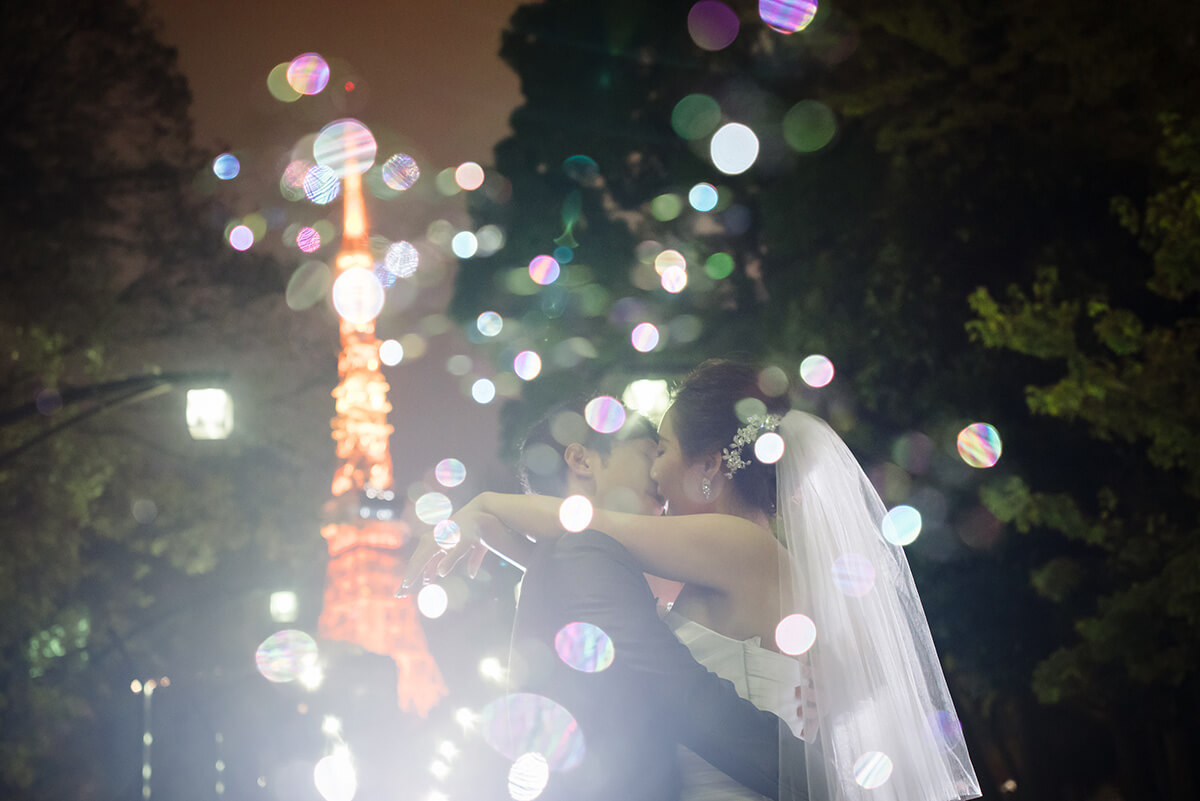 Romantic night view from the lawn
Tokyo Tower's dreamy neon lights flashes through the night sky, offering the setting for a romantic pre-wedding photo. The lawn in the park is also a great location for capturing night scenes.