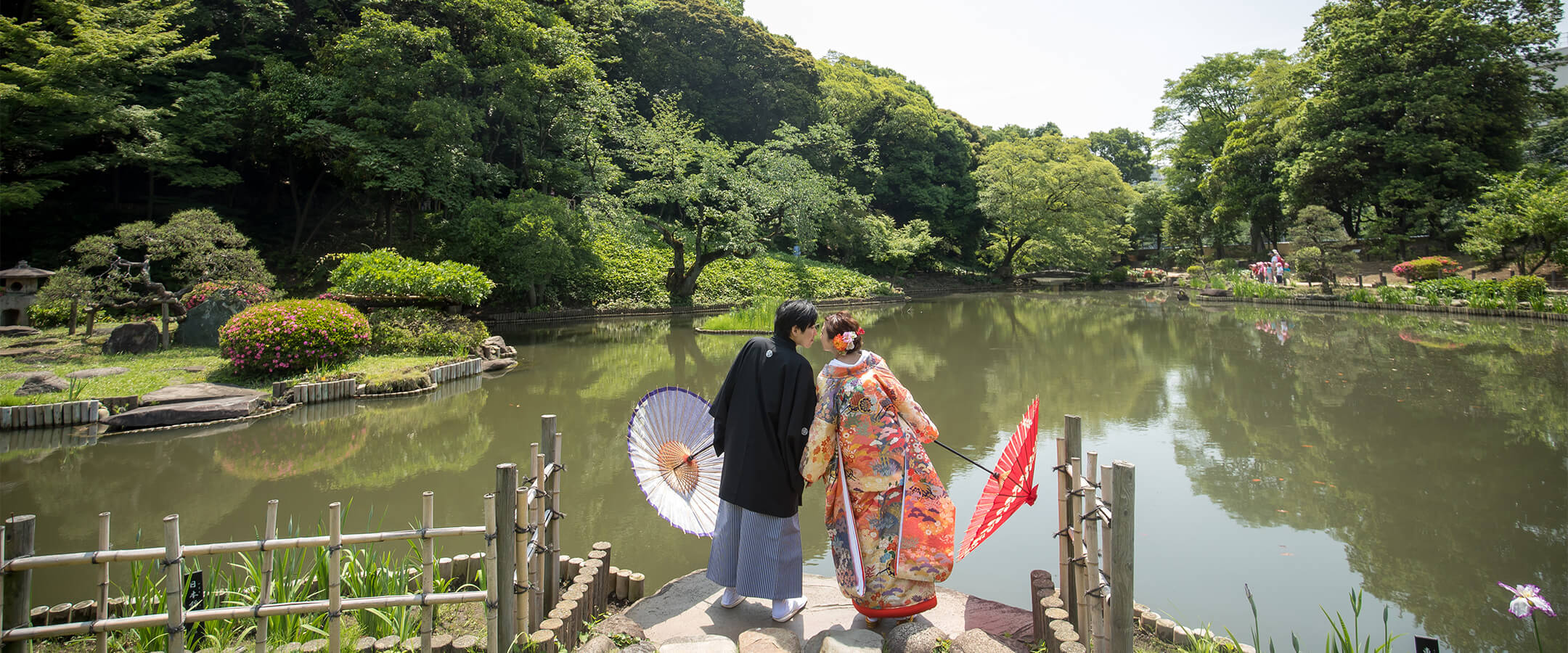 Higo-Hosokawa Teien
[ADD. FEE ¥22,000(including tax)]
Immerse yourself in the history and traditions of a Samurai Clan. Open Japanese garden. This Japanese garden was restored according to the layout and specifications from the site of the former residence of the Hosokawa clan who lived here during the Edo period. In this vast garden, the ponds and the hills on both sides are carefully designed to make the landscape change with a change of angle, and making this a perfect location for shooting kimono pre-wedding photos.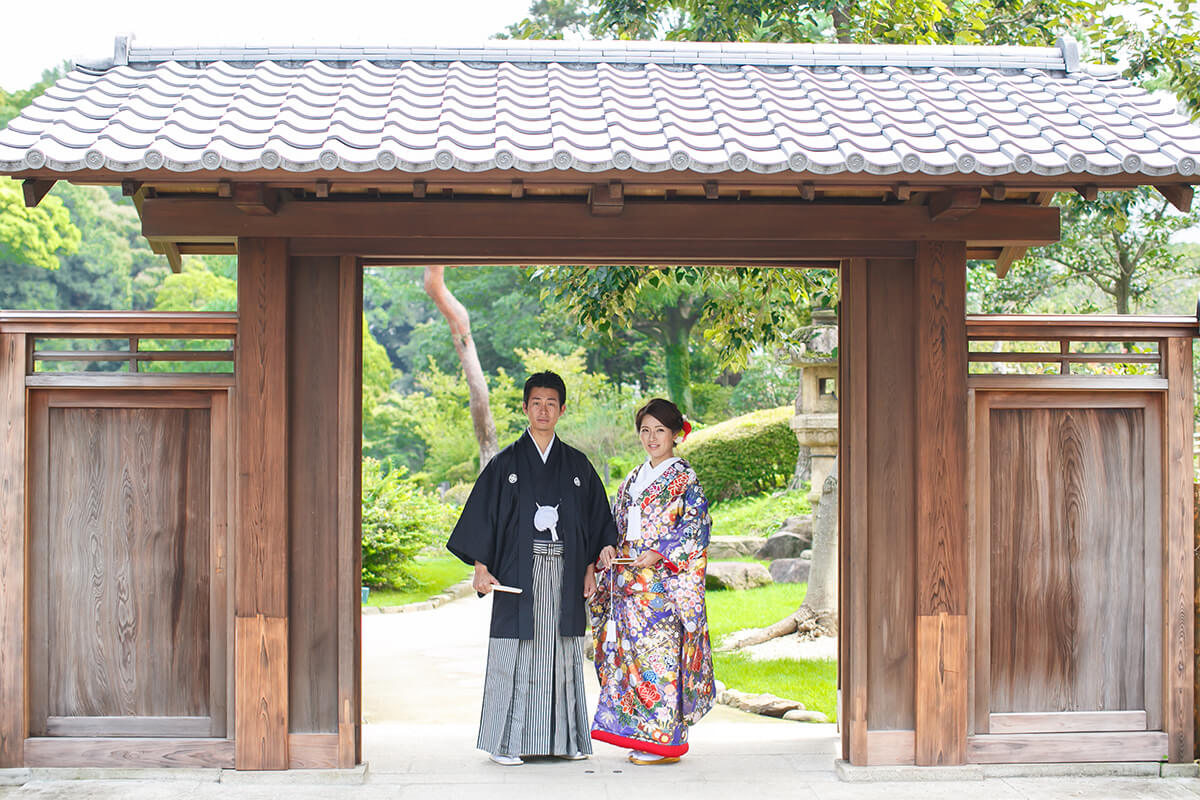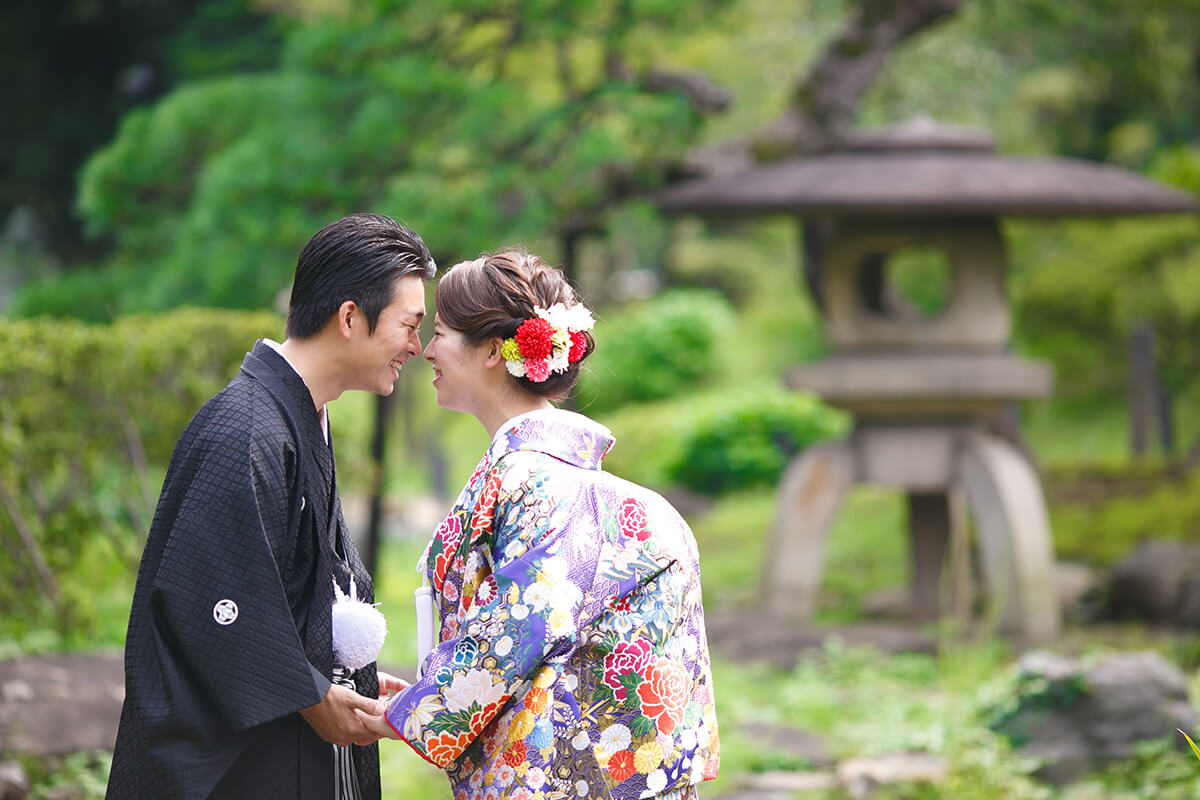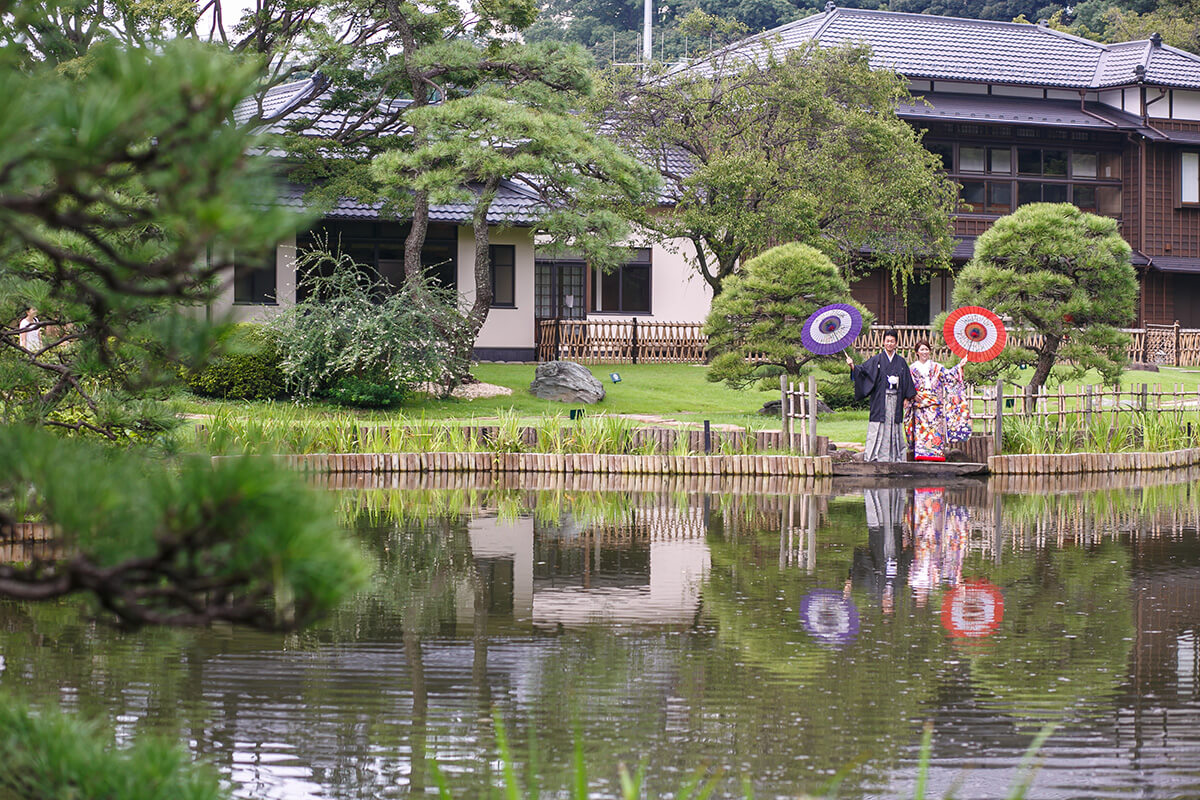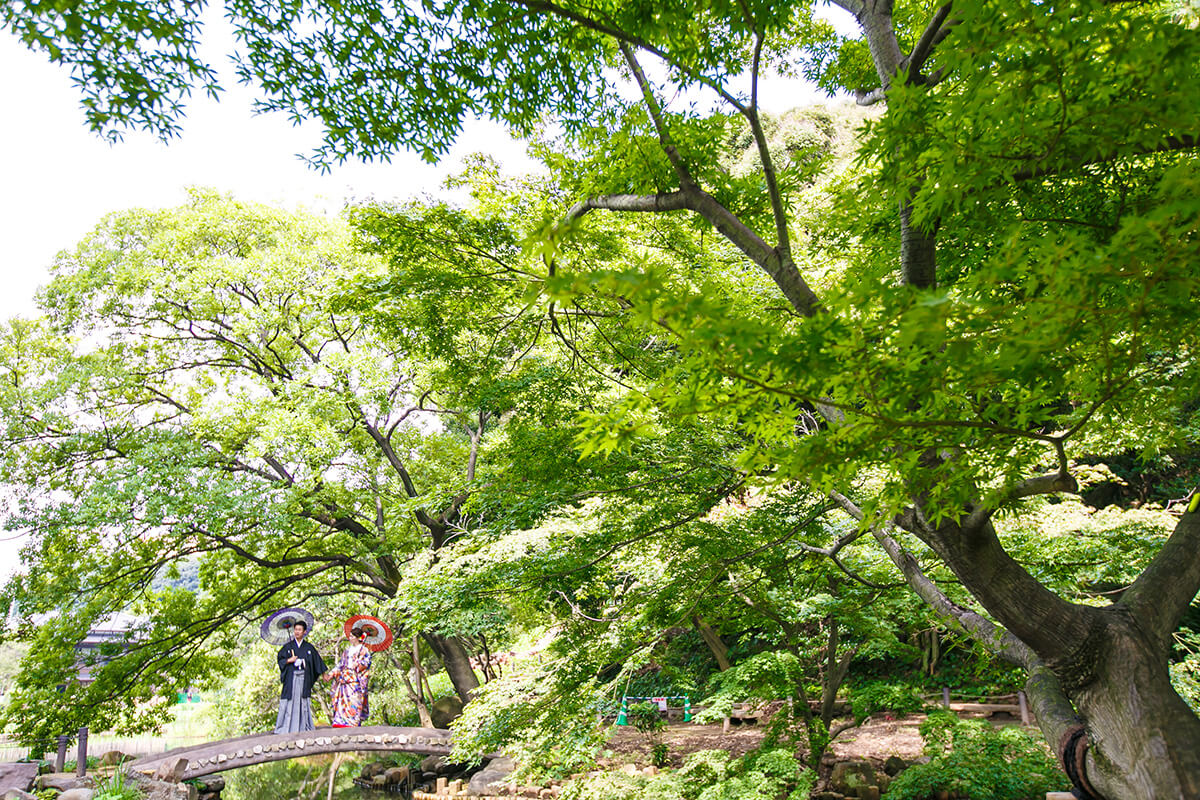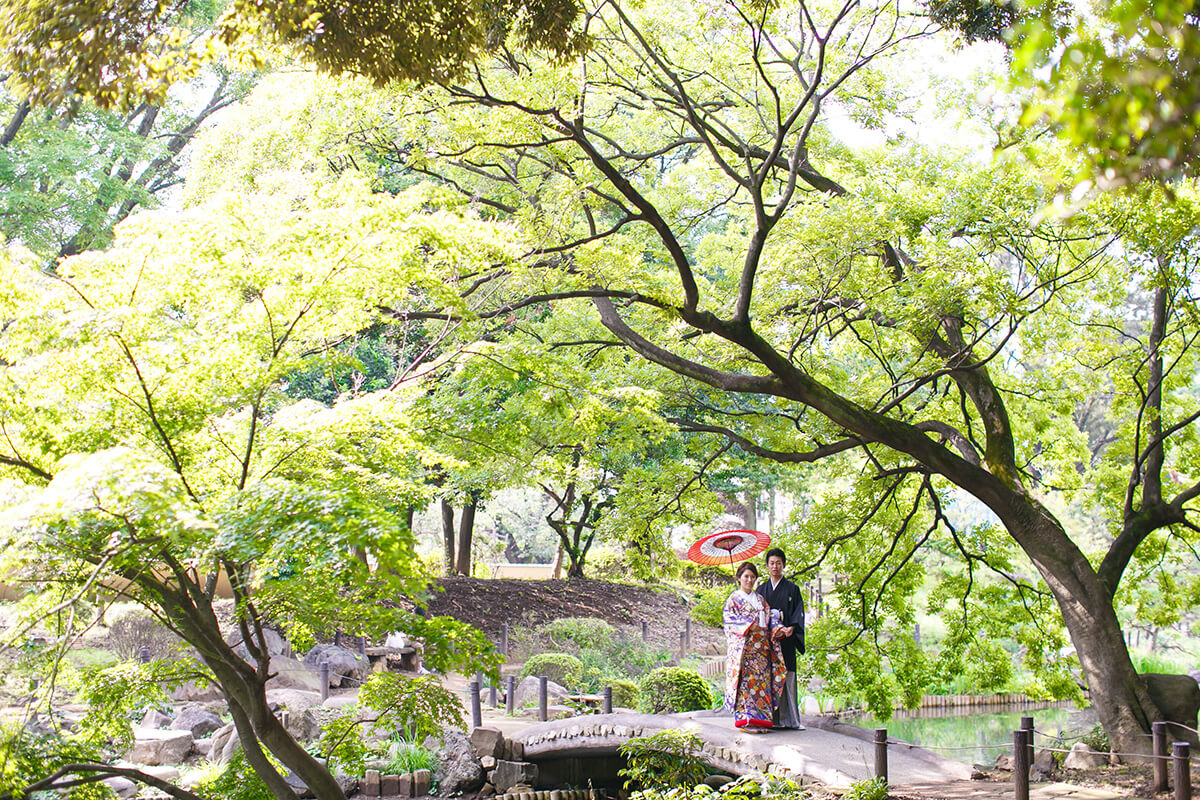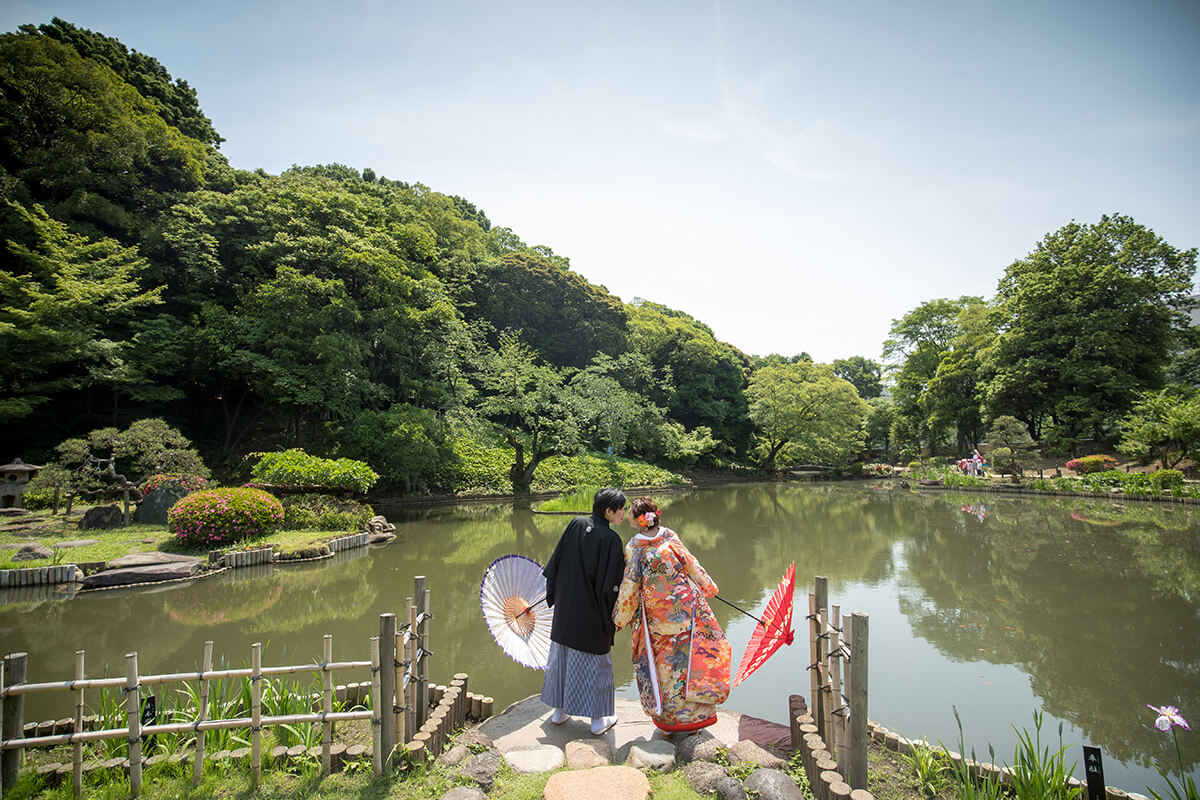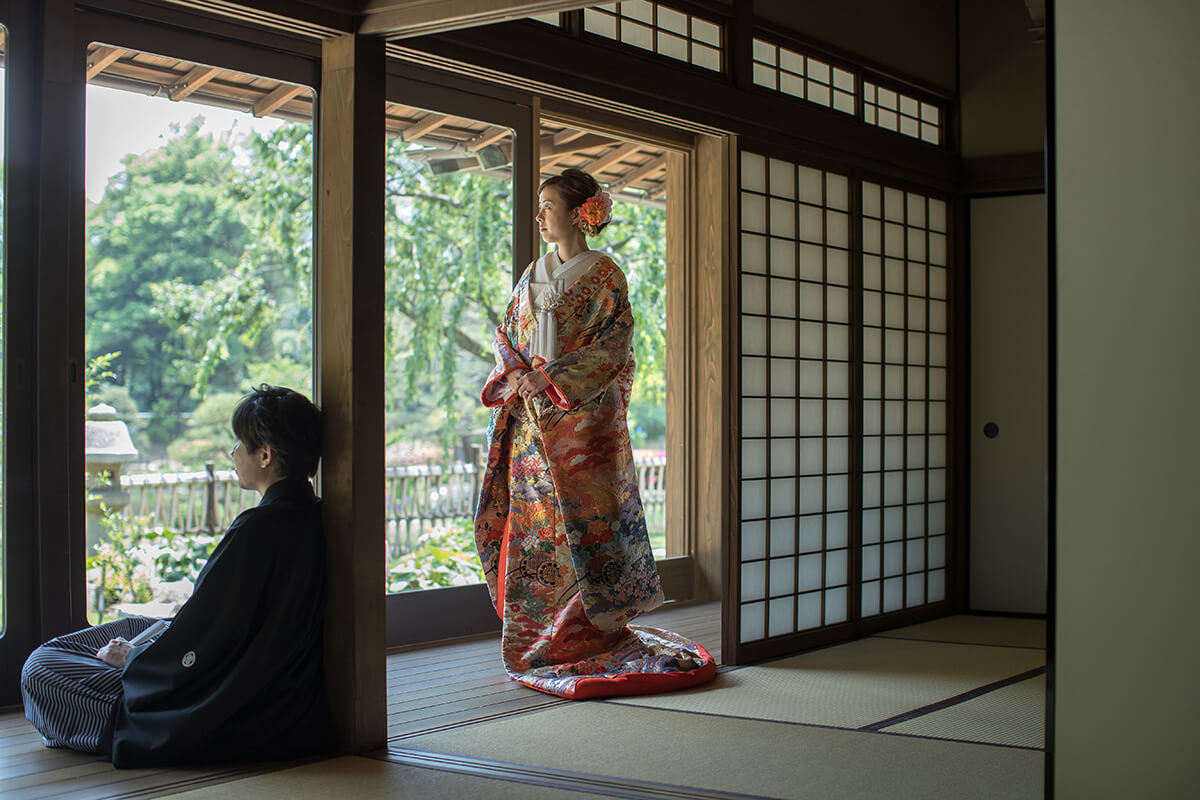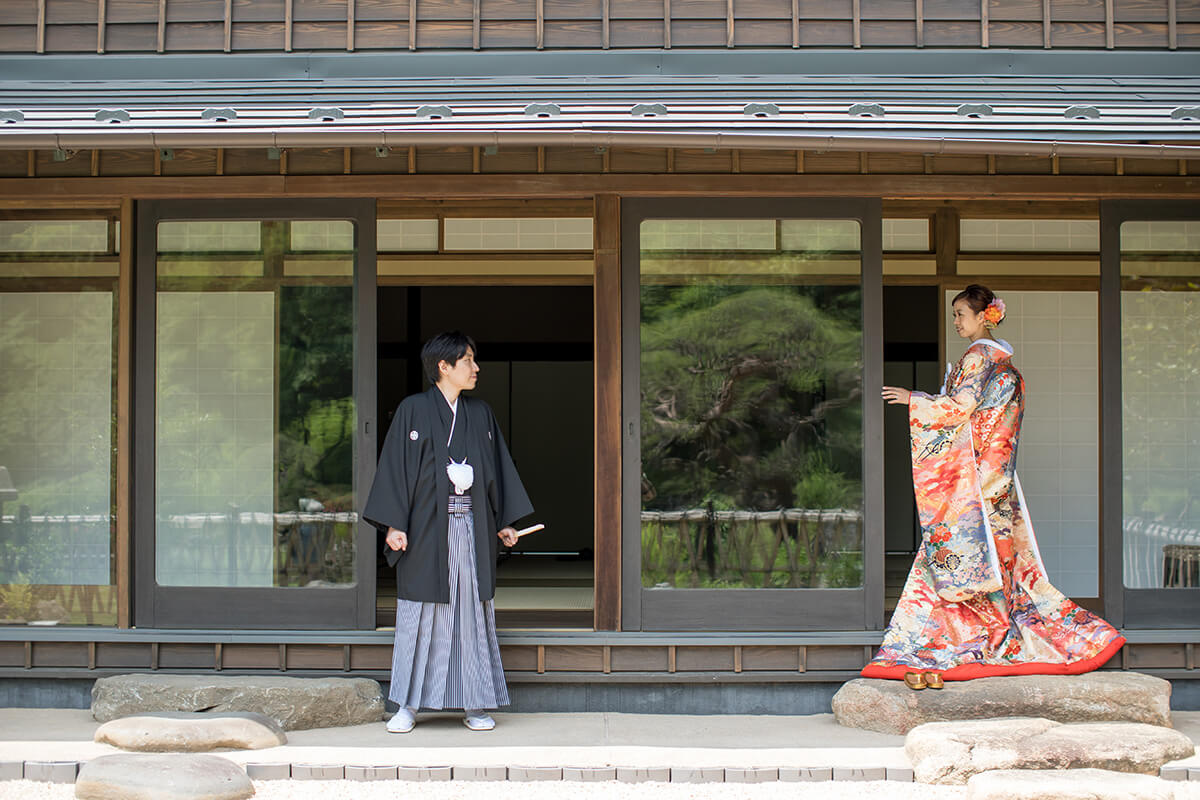 Complement your ideal kimono photoshoot experience in one of a very few Japanese courtyards in Tokyo
With a rich and varied courtyard view complemented by a design that emphasizes the beauty of nature as well as a tatami room, this courtyard represents the quintessence of Japanese culture at its very best. This is an outdoor photoshoot location that combines the best of all elements of a Japanese setting.