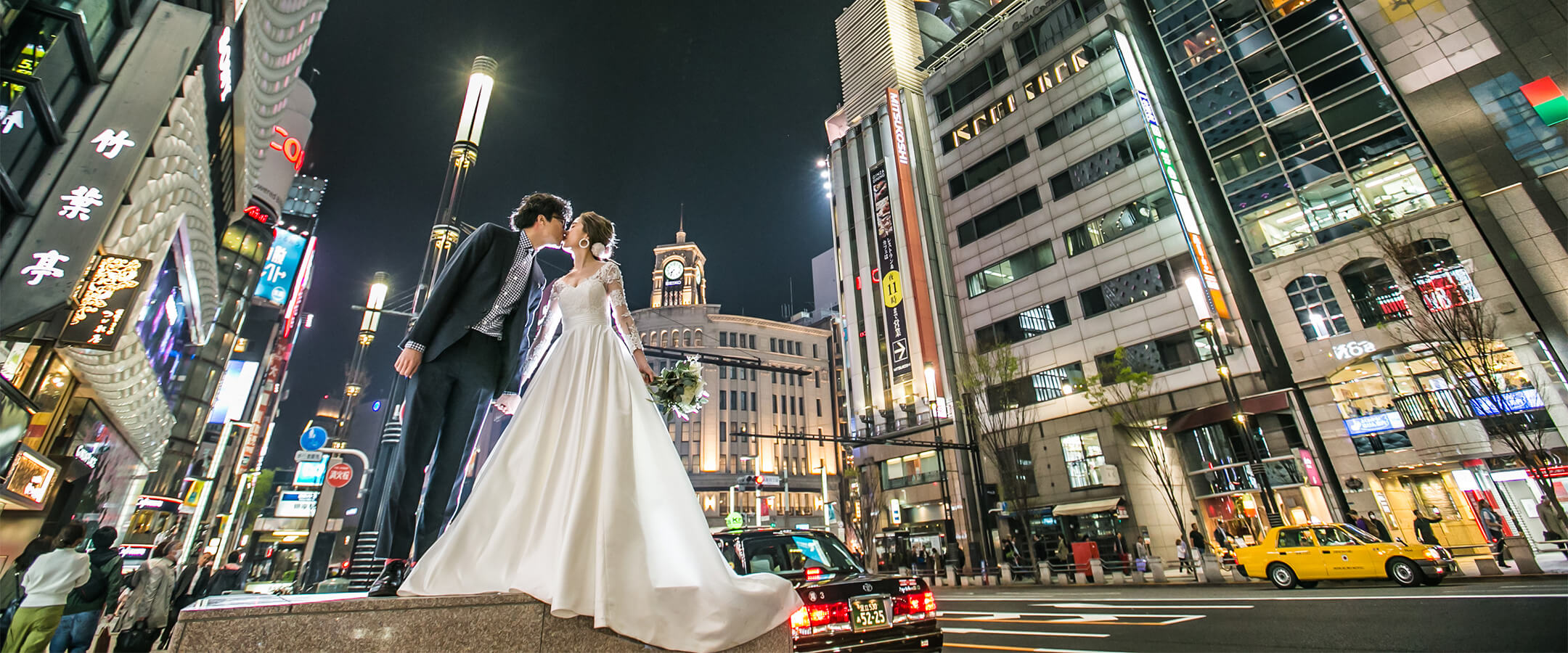 Leave a special memory on the bustling and vibrant streets of Tokyo Ginza is an area heavily influenced by Western culture. From Ginza 1-chome to Ginza 8-chome, the neatly arranged streets seem like the set of a board game. The area is full of high-end luxury boutiques and residential buildings packed to the brim, as well as many historical stores that have stayed in business for over 100 years. Stand at the crossroads of 4-chome in front of the Ginza Mitsukoshi Department Store and capture an unforgettable pre-wedding photo.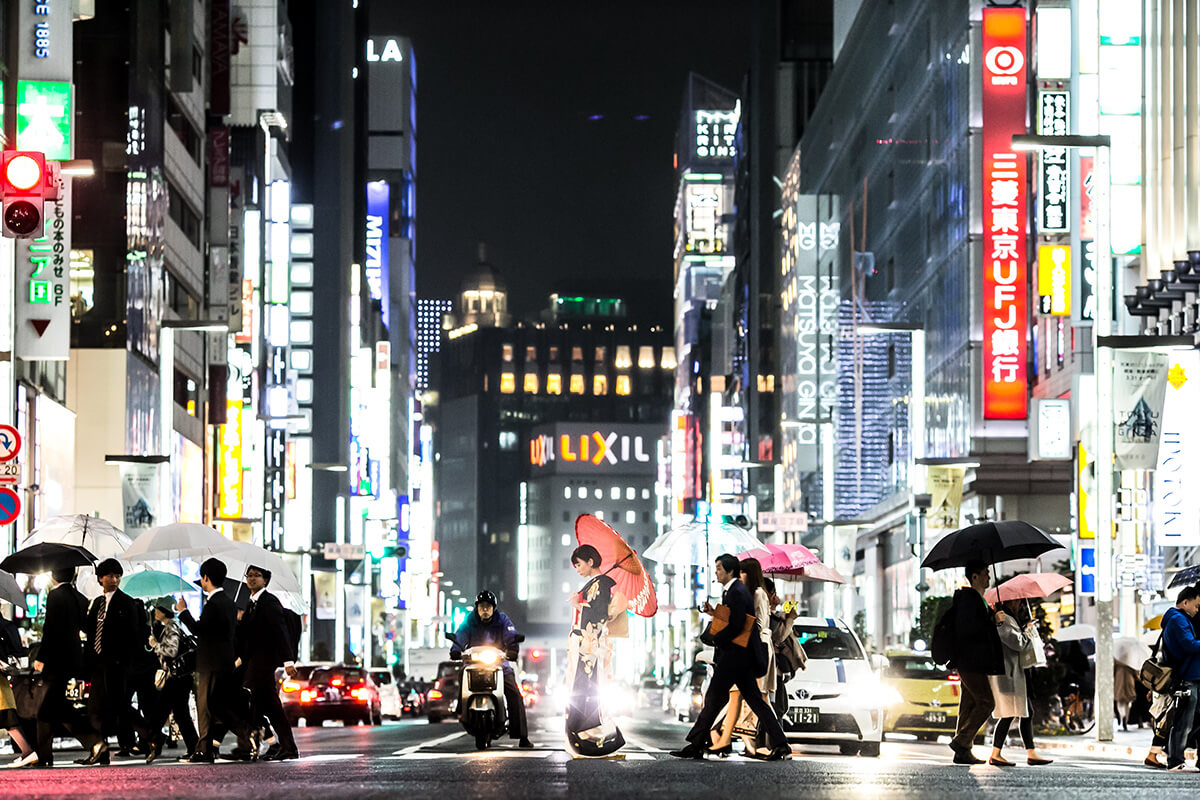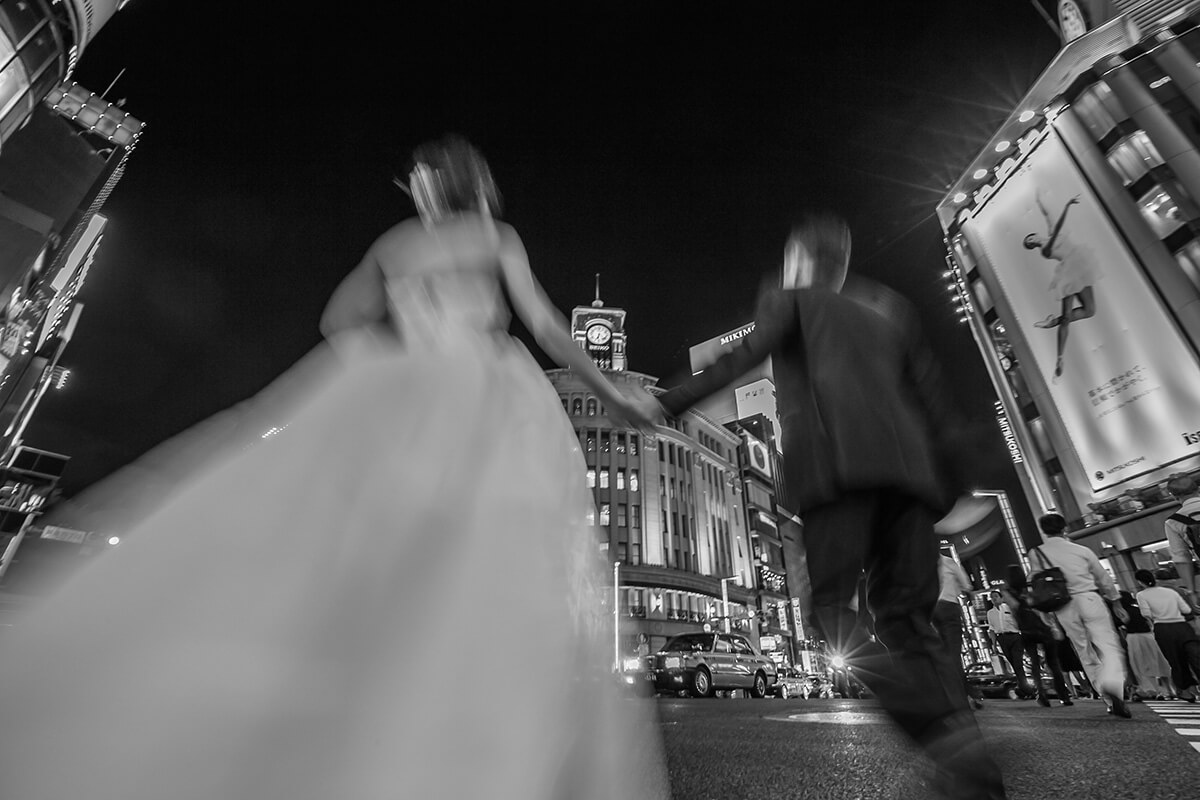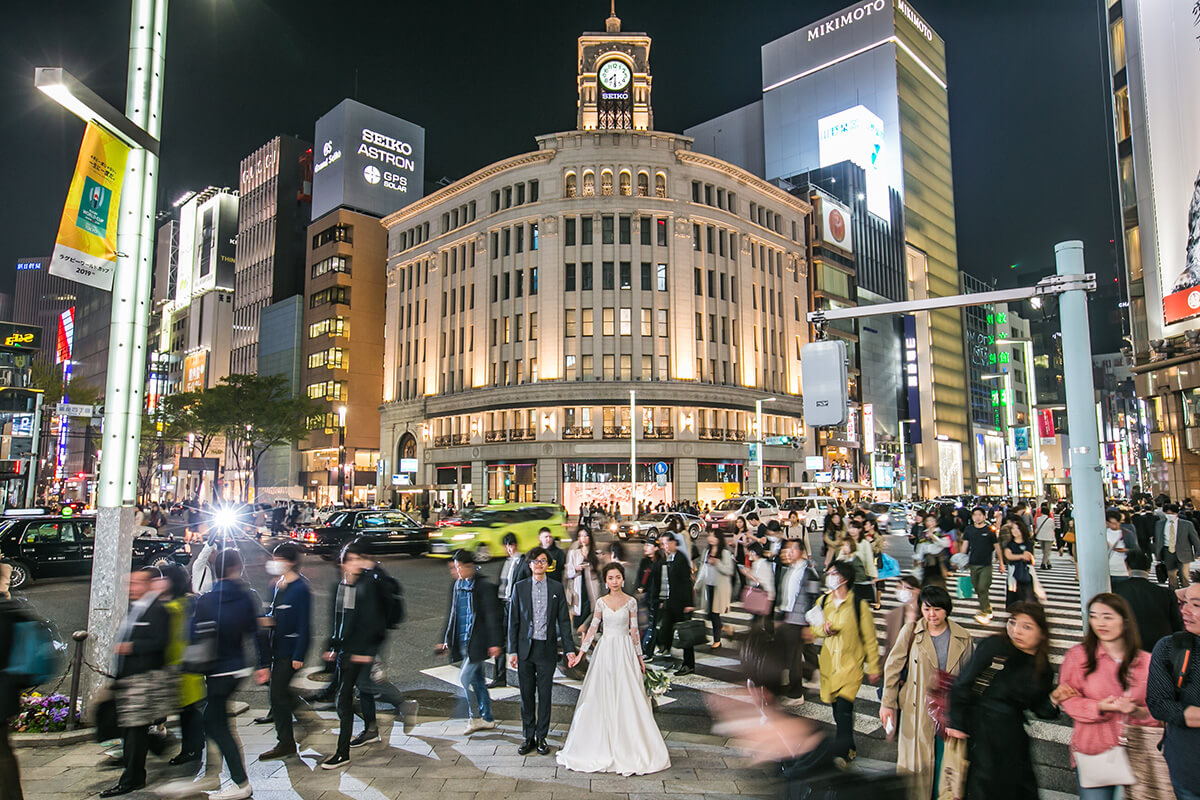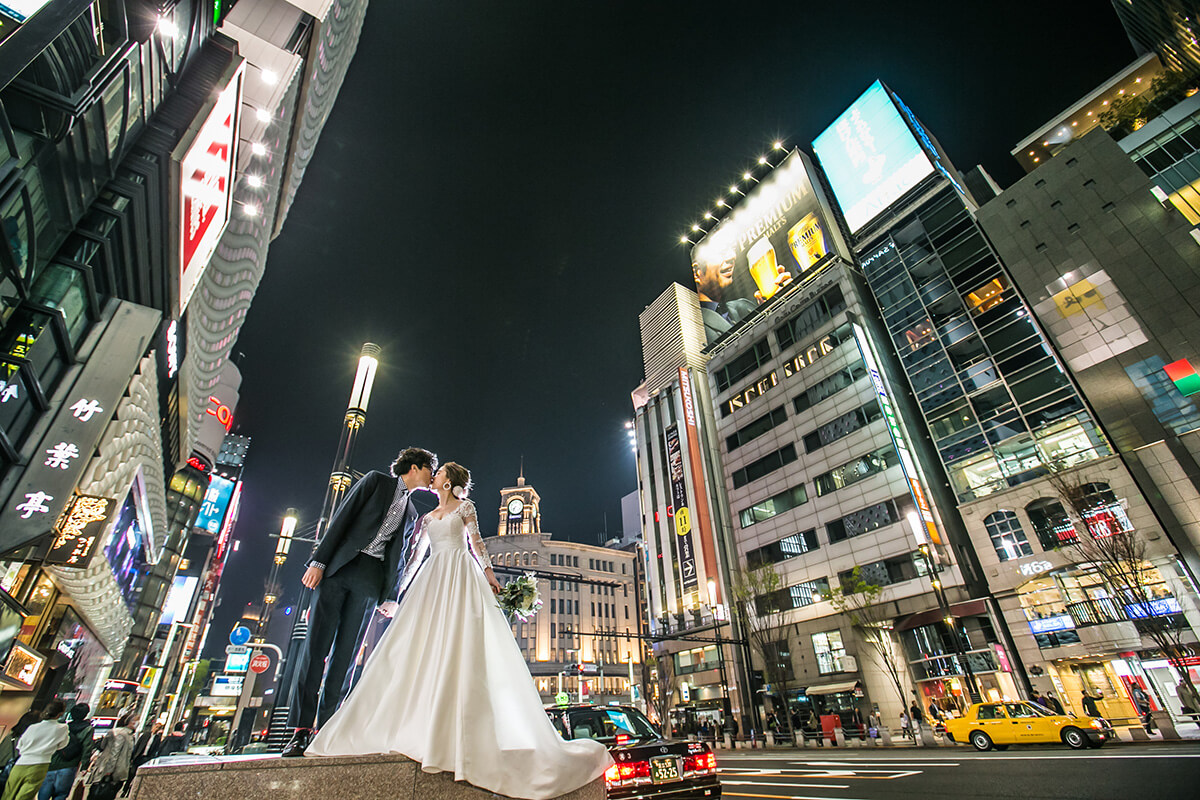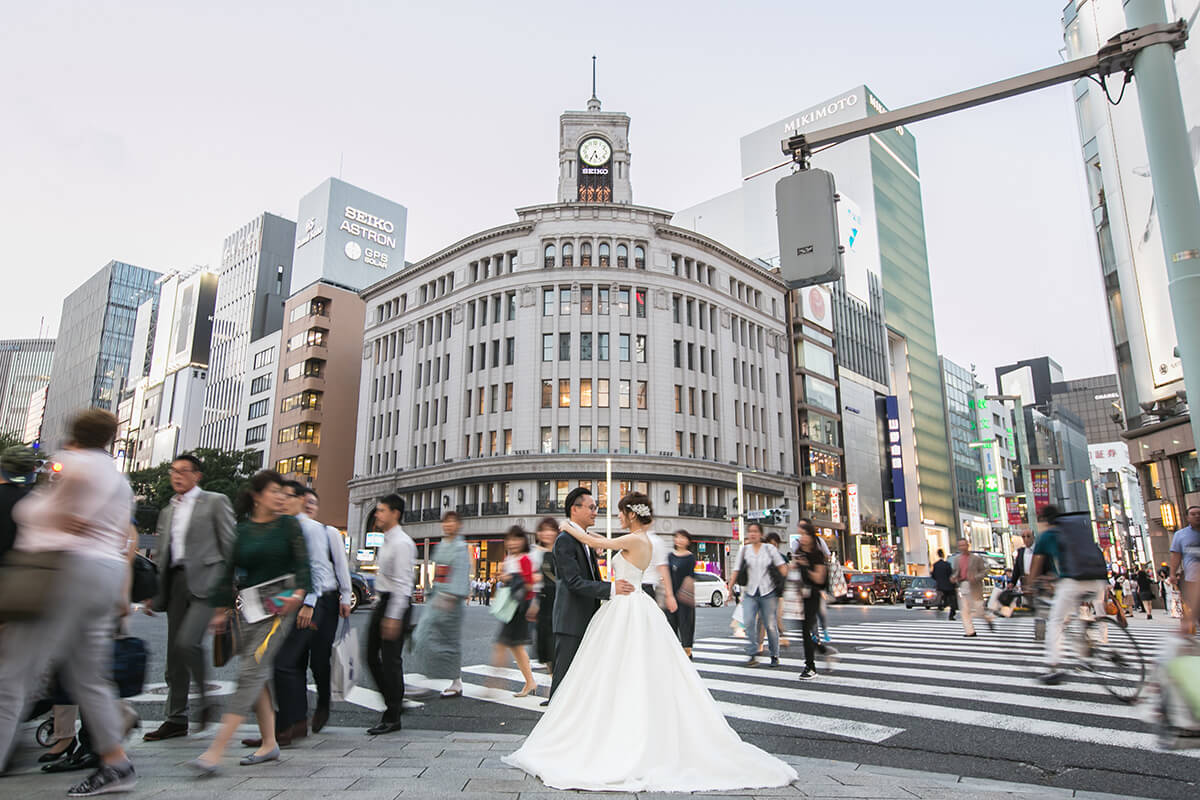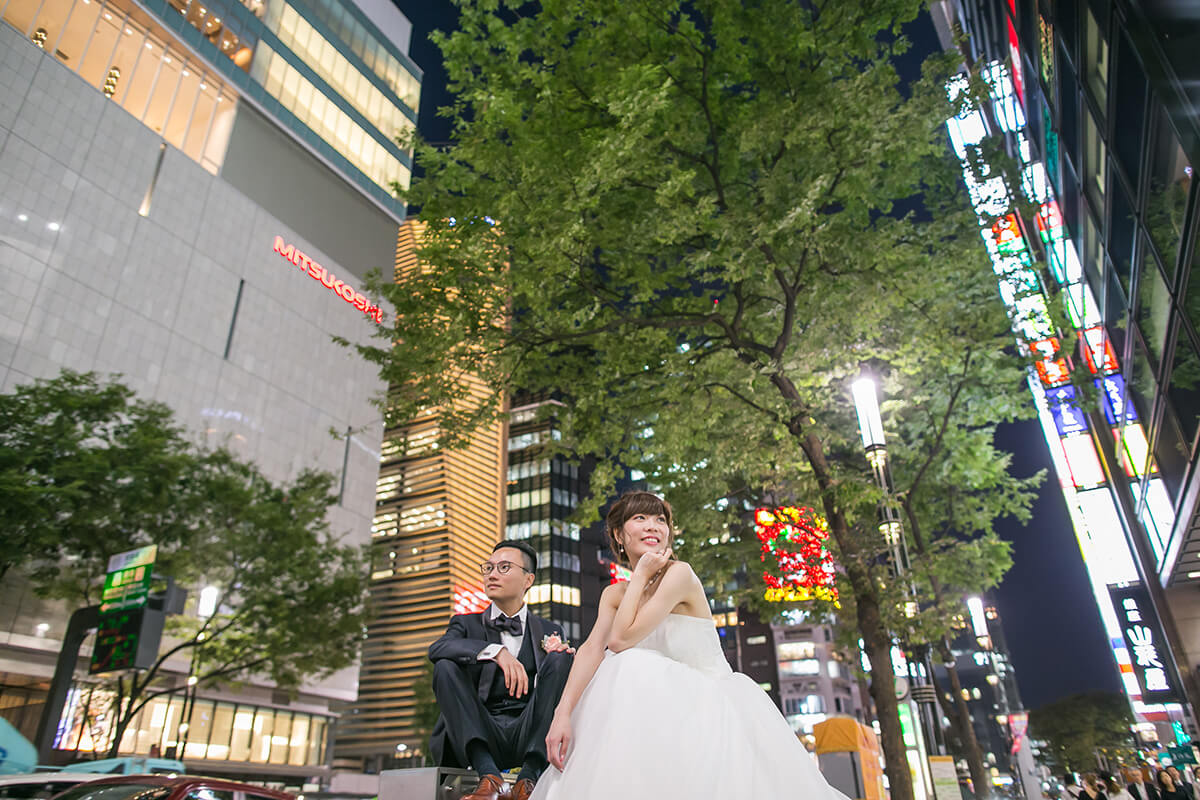 At the pinnacle of traditional culture and avant-garde fashion of Tokyo
Ginza has red tiled buildings, retro street lights, and a rich cultural heritage to be proud of, while on the other side, the streets are filled with boutiques and design houses at the forefront of fashion trends. Leave the footprint of you and your beloved in this bustling and exciting city.