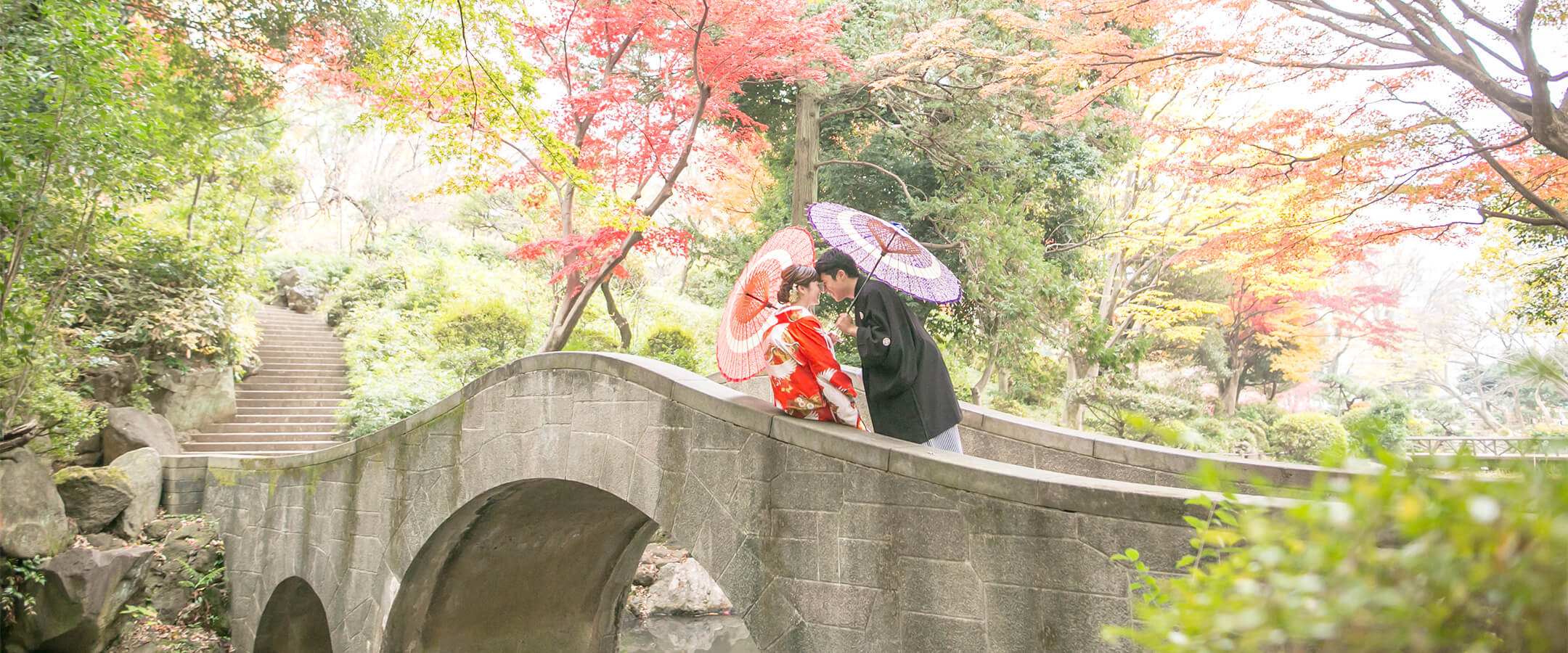 Arisugawa Park
[ADD. FEE ¥11,000(including tax)]
An urban park to experience the seasons of Japan Arisugawa-no-miya Memorial Park is a park with preserved natural sceneries located in the centre of the city. Taking advantage of the topography of the space, the park includes hills and streams, also two waterfalls and ponds, adding to the abundance of the scenery. The park has various species of cherry trees during the Spring, and in the Summer, it is a great place to enjoy the Hydrangeas. During Autumn, there are ginkgo and red leaves, while winter presents plum blossoms in snow. The characteristic sceneries of the four seasons and spacial topography of Arisugawa-no-miya Memorial Park will surely enrich your visit!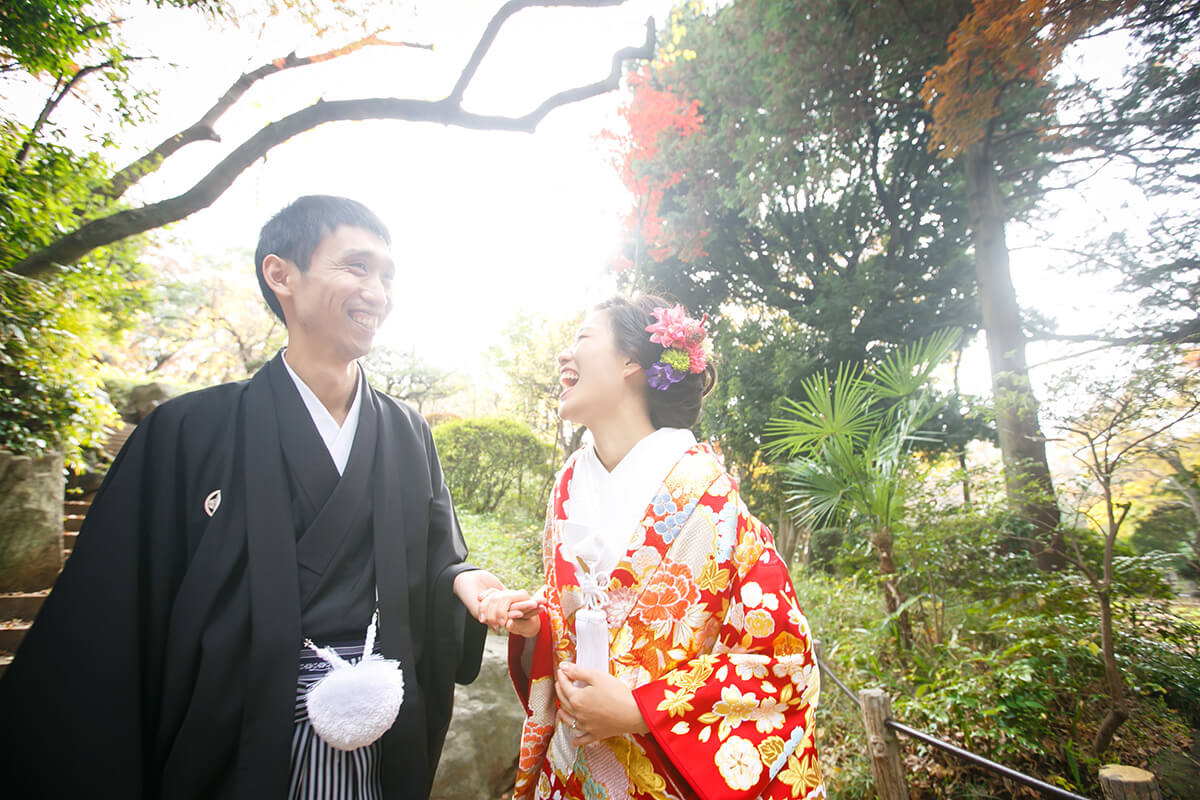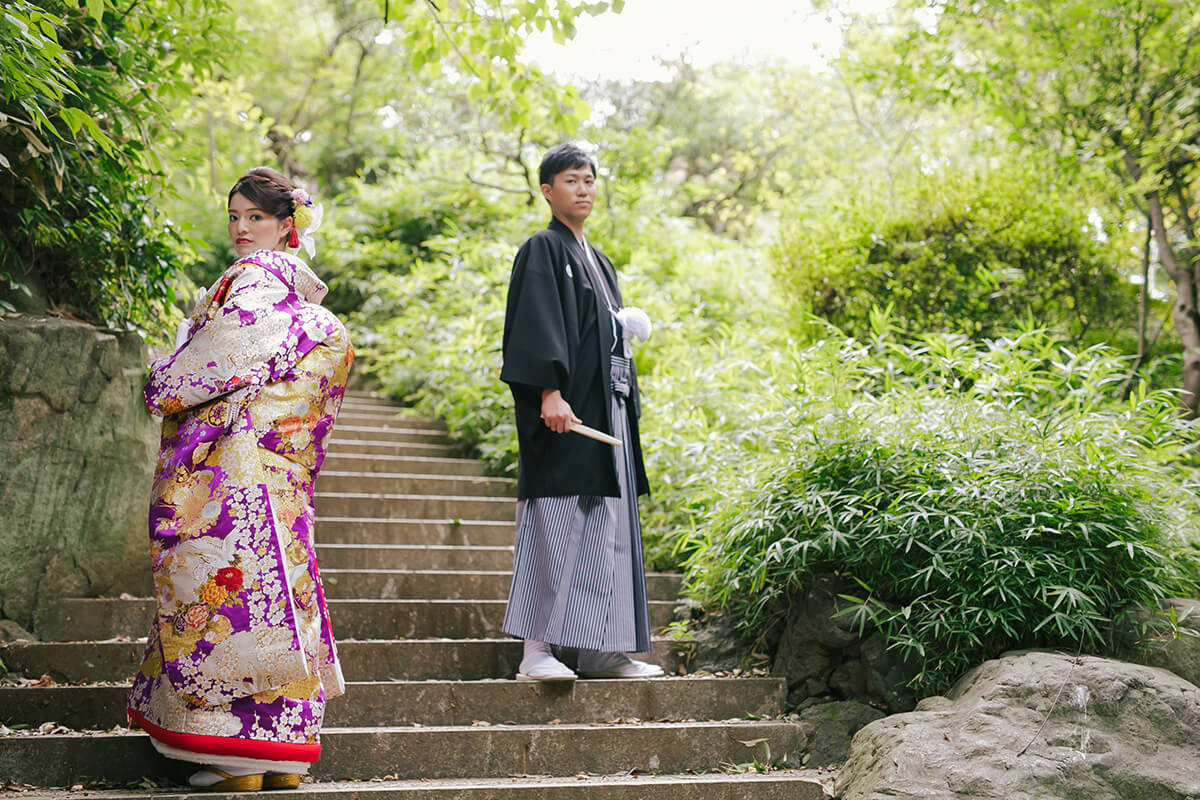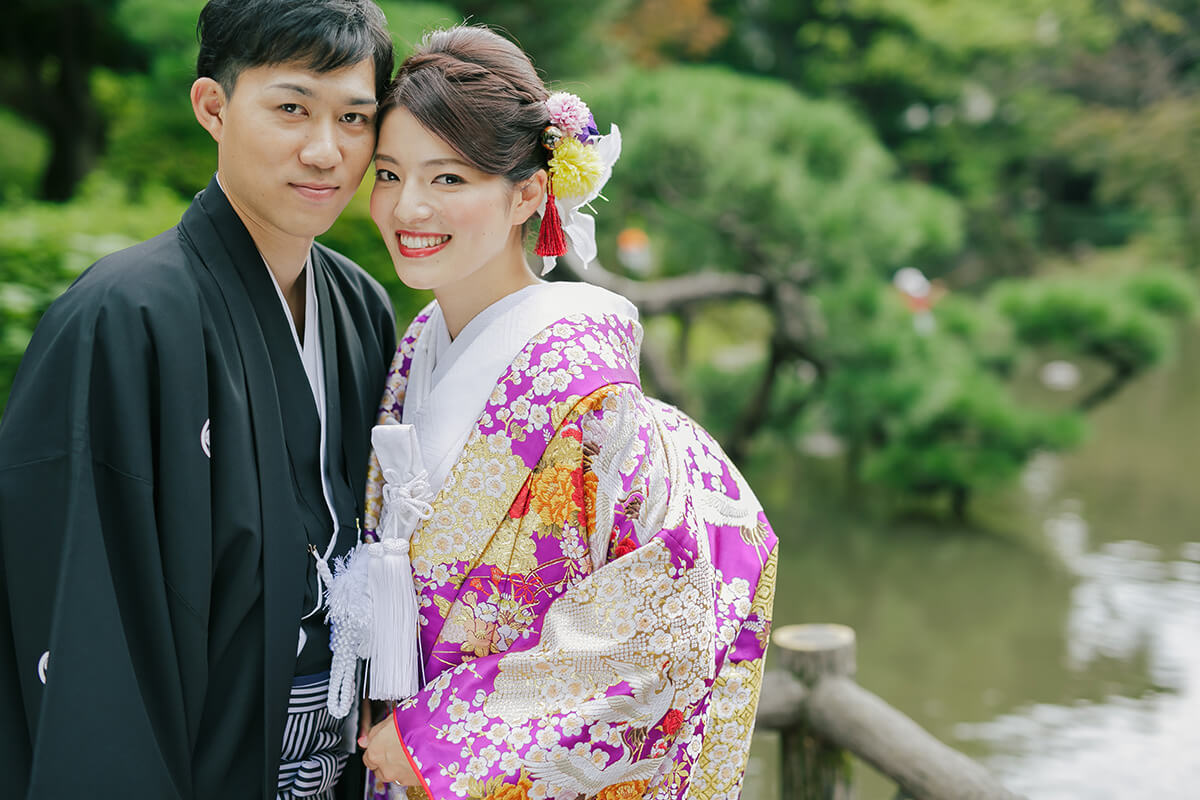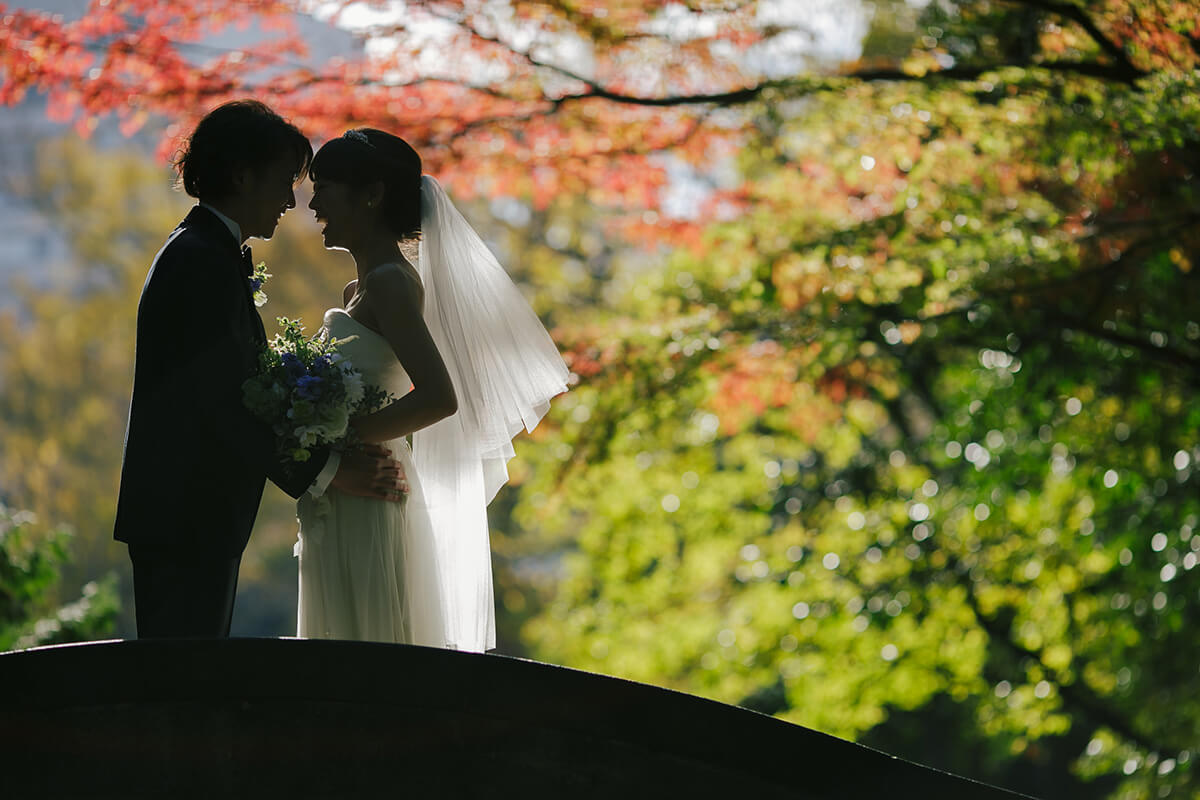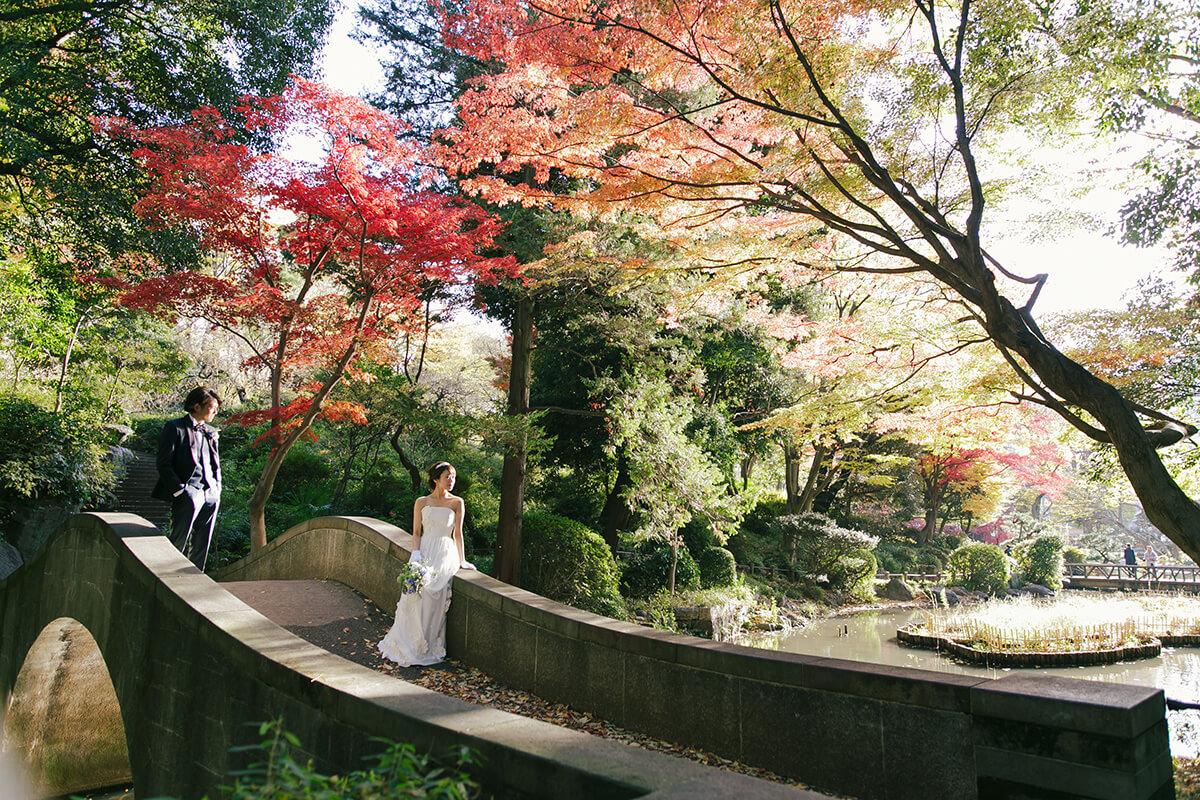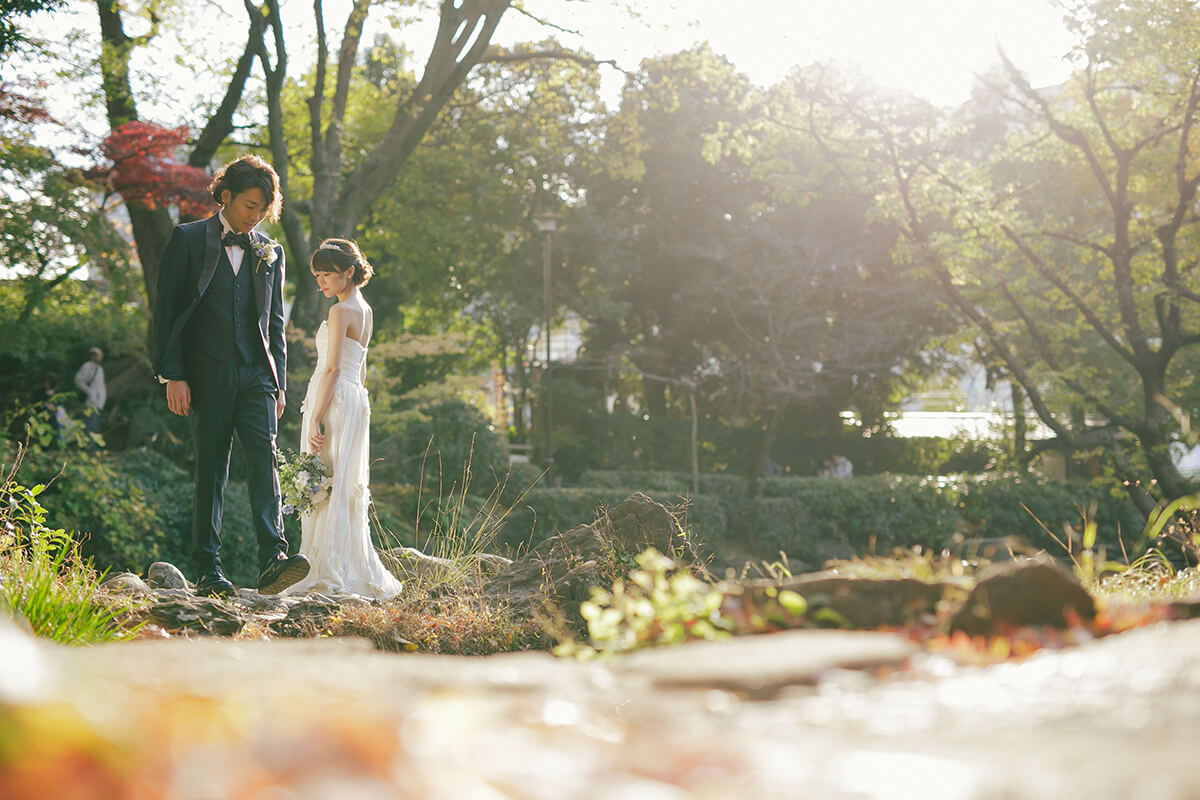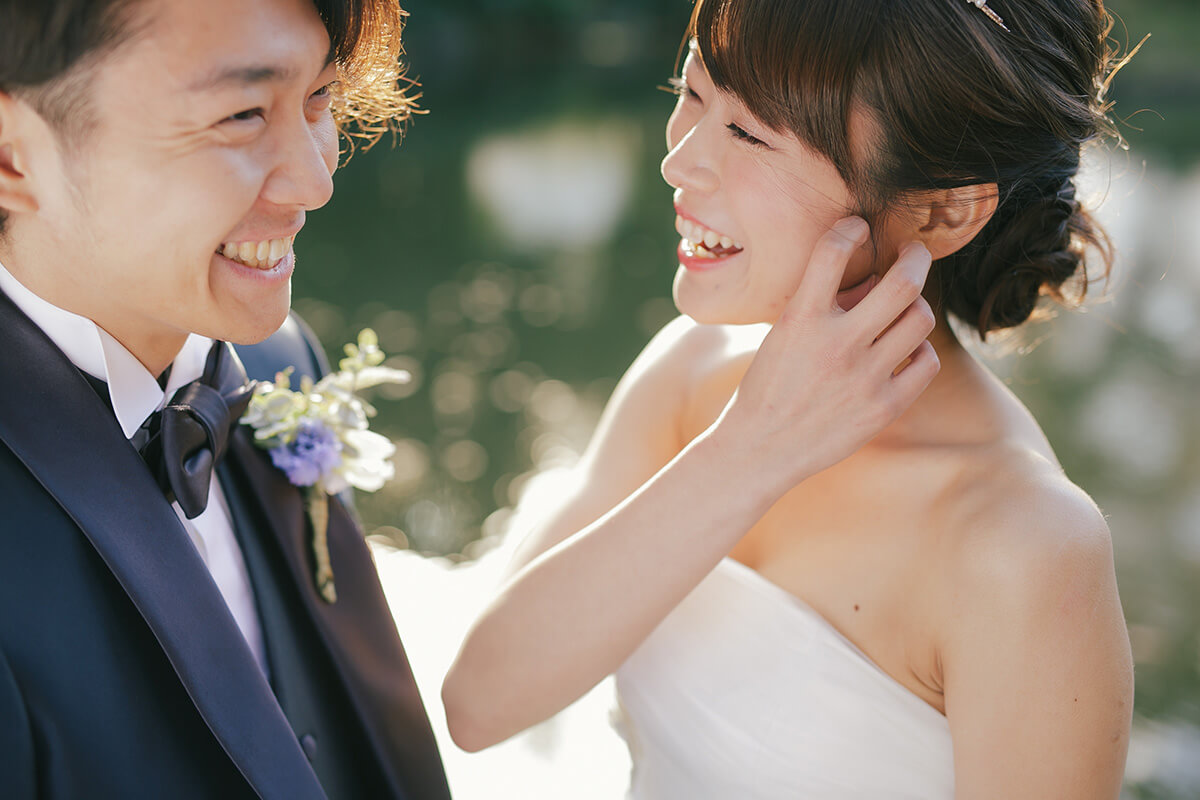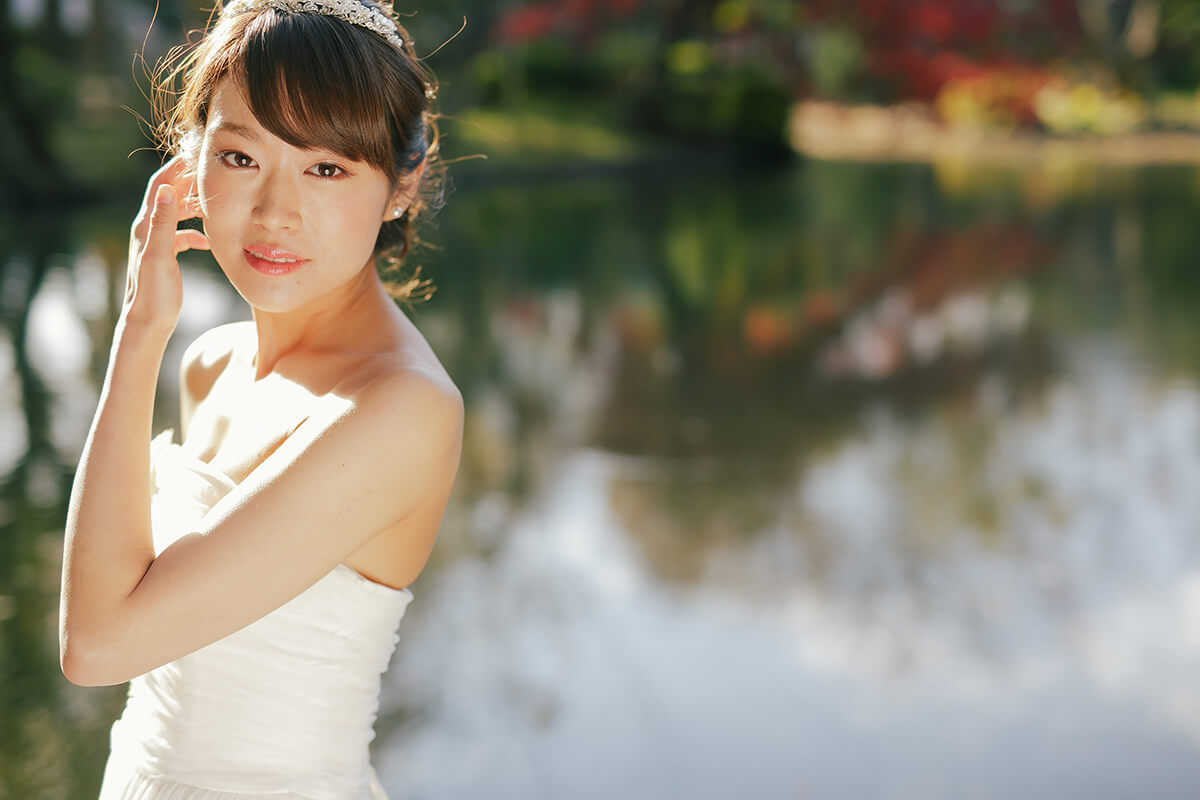 An ideal location for kimono wedding photography
In the midst of a huge city lies a serene and peaceful Japanese garden surrounded by lush greenery. Leave behind the hustle and bustle of city life and come to this relaxing space. Arisugawa Park is popular with the people of Tokyo for its splendid cherry blossoms in spring, and red leaves in autumn. Whether with kimonos or wedding gowns, this is an enchanting location for pre-wedding photoshoots.