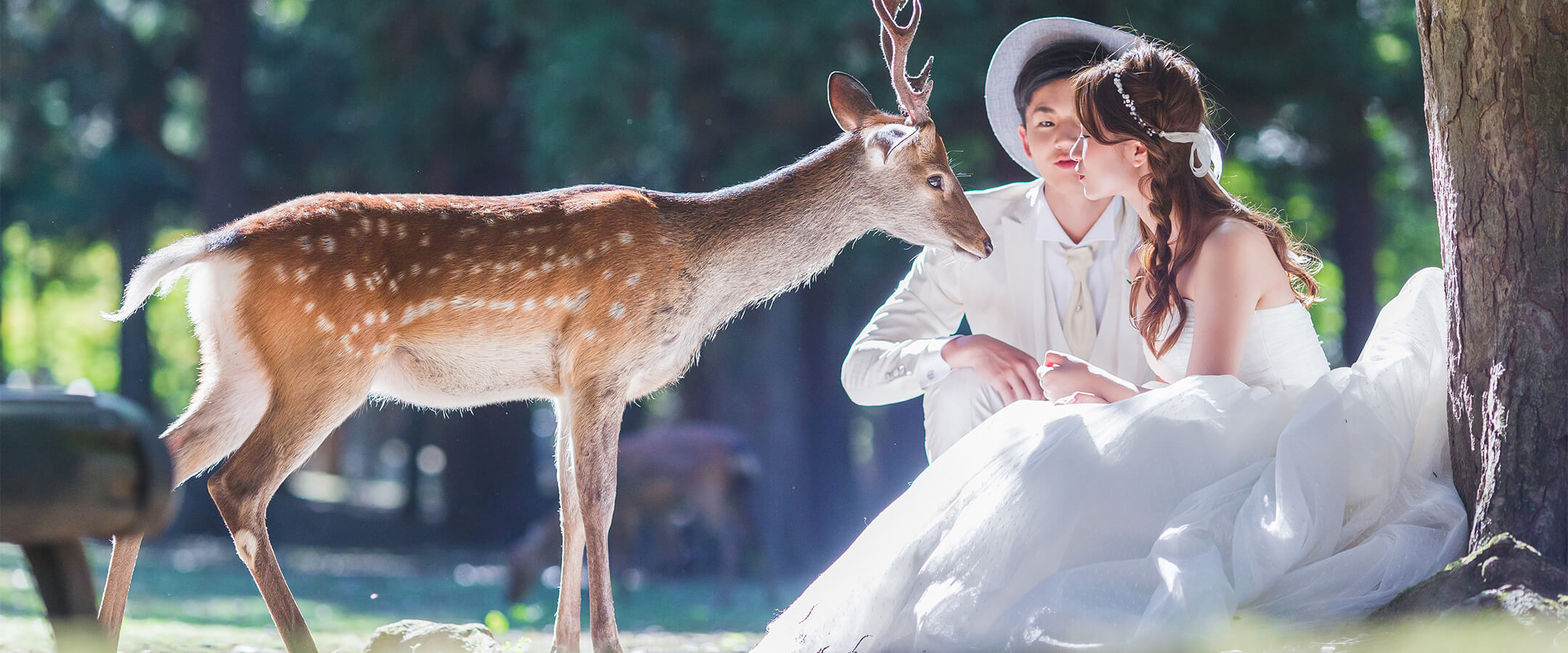 Nara Park
[As 2 Locations]
Nara Park: A cultural treasure filled with historical value an outdoor photography sites full of abundant natural views ecause of its beautiful scenery, Nara Park is listed as a national attraction. Apart from natural scenery, it also has great historical significance. The park includes treasures such as the world's largest wooden architecture, Todaiji Temple, and Shosoin Temple, which is home to various cultural treasures, as well as the location of a World Heritage Site. Therefore, Nara is one of Japan's most representative tourist sites. The Buhdda statue and deer are famous round the world, and the Spring cherry blossoms and red maples leaves are mesmerising. Being the location of most of the important pieces of Japanese architecture, along with abundant natural scenery, Nara Park is a location that will surely provide various views for photography.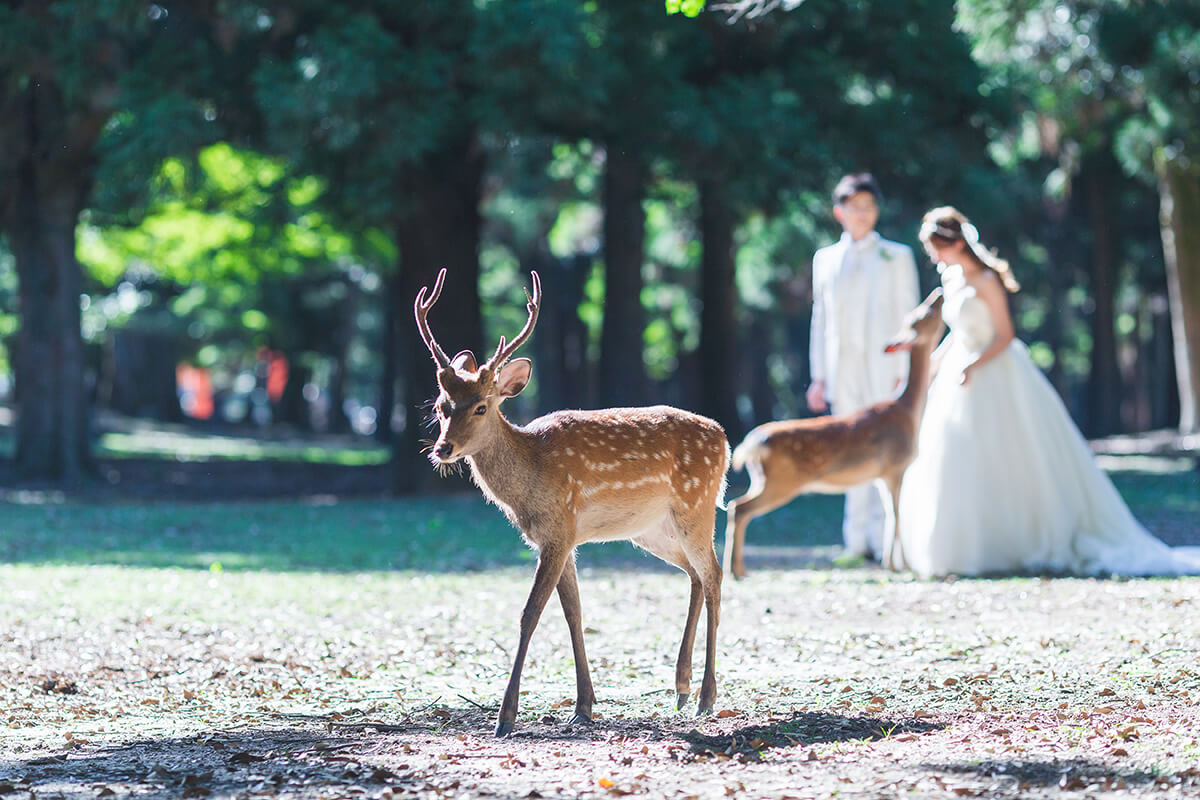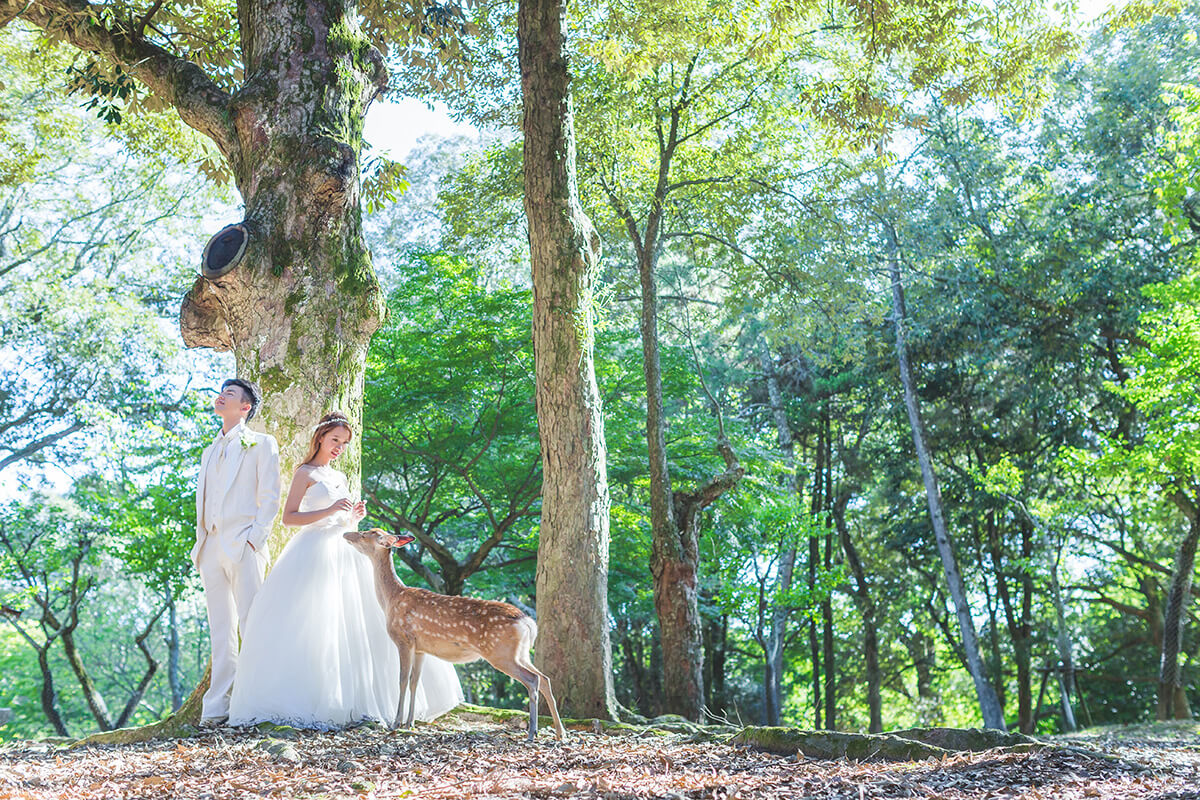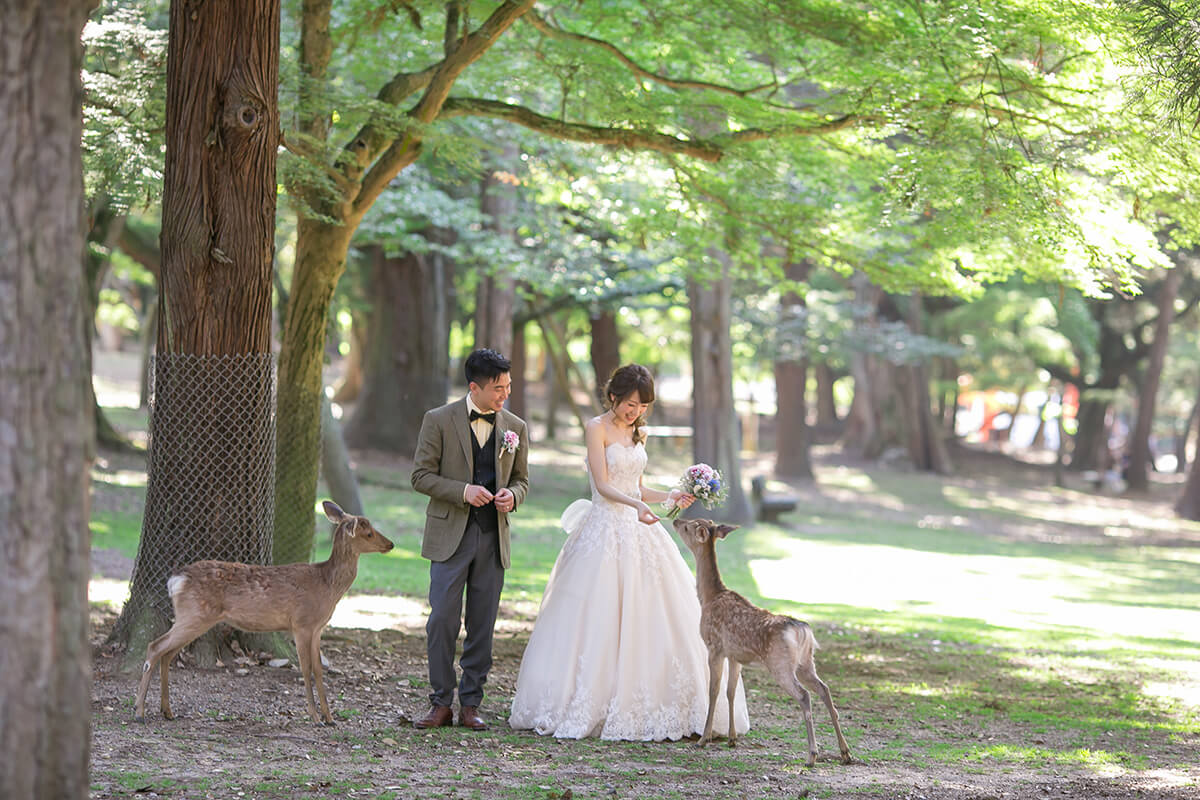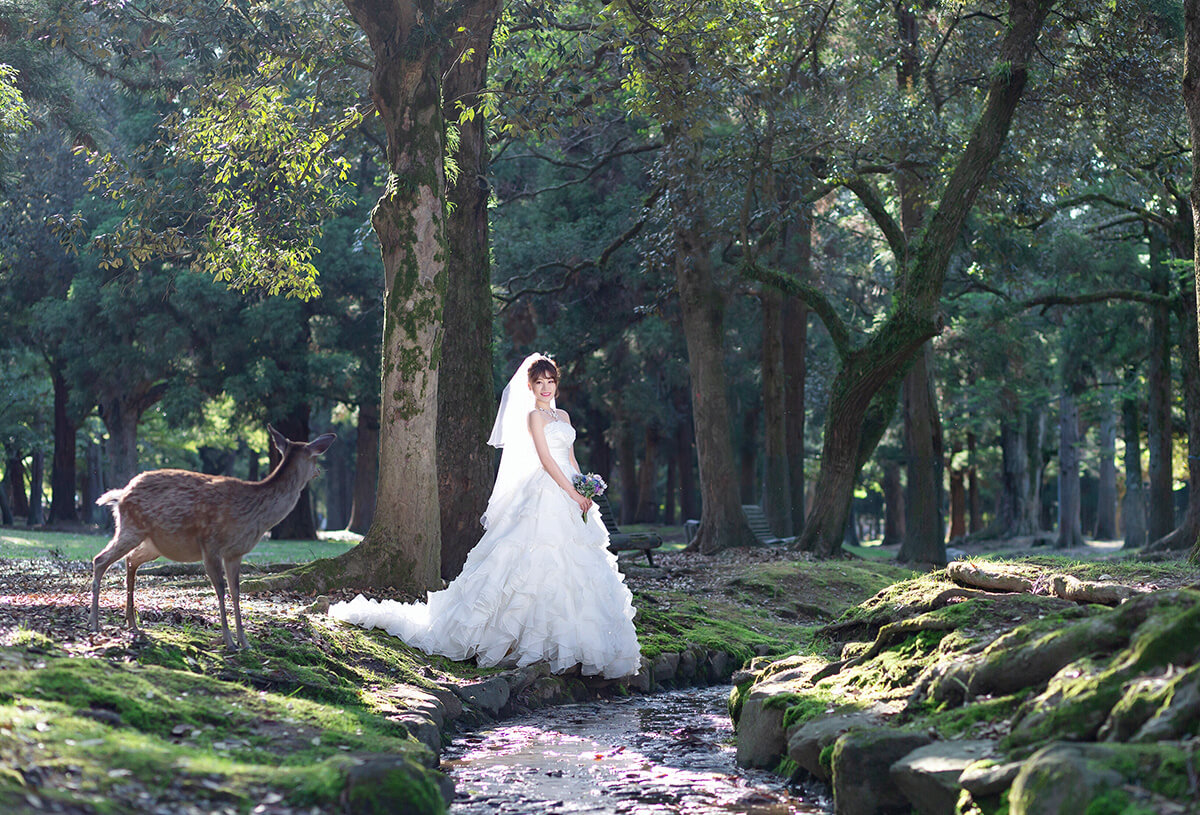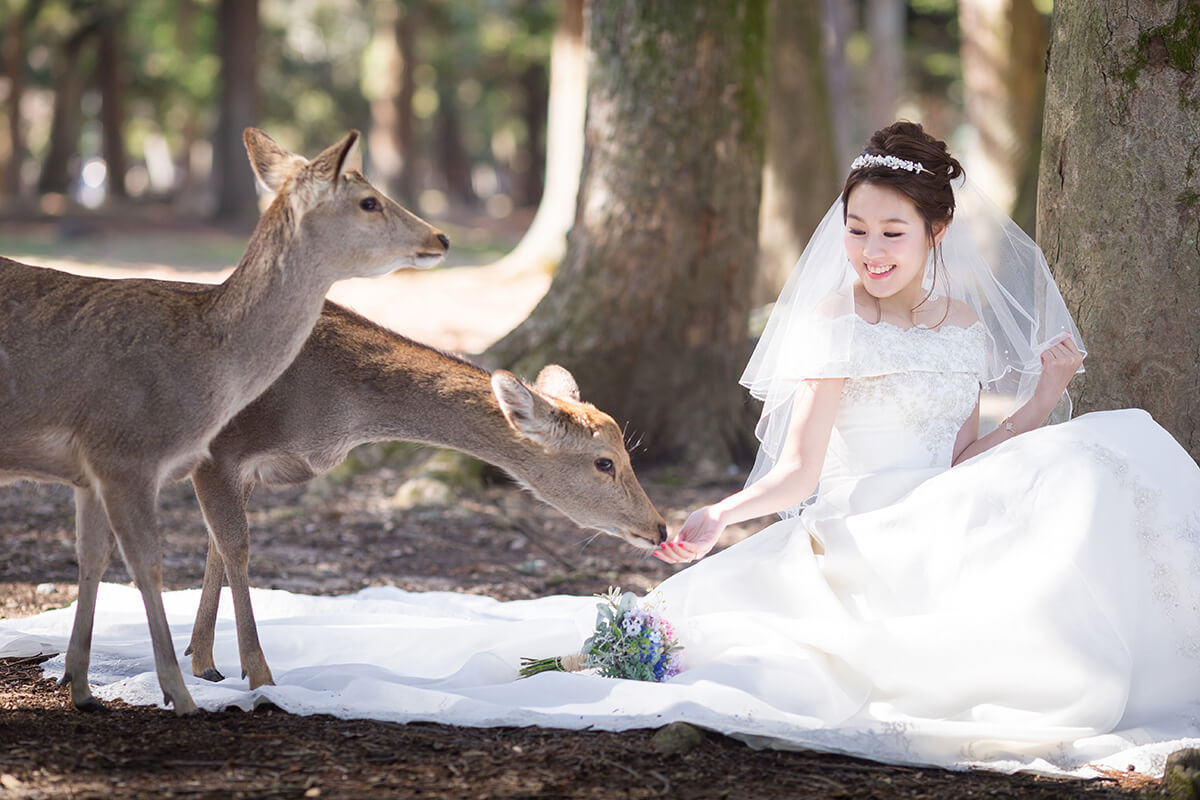 Deers that inhabit Nara Park
Nara Park is covered by green lawns and charming deer. These deer that are the centre of spotlight are not merely wild deers, but are protected as the nation's natural monument. Since ancient times, these deer were regarded as the messenger of the gods, and therefore are delicately cared for. Within the large park, you can spot these deer in every corner.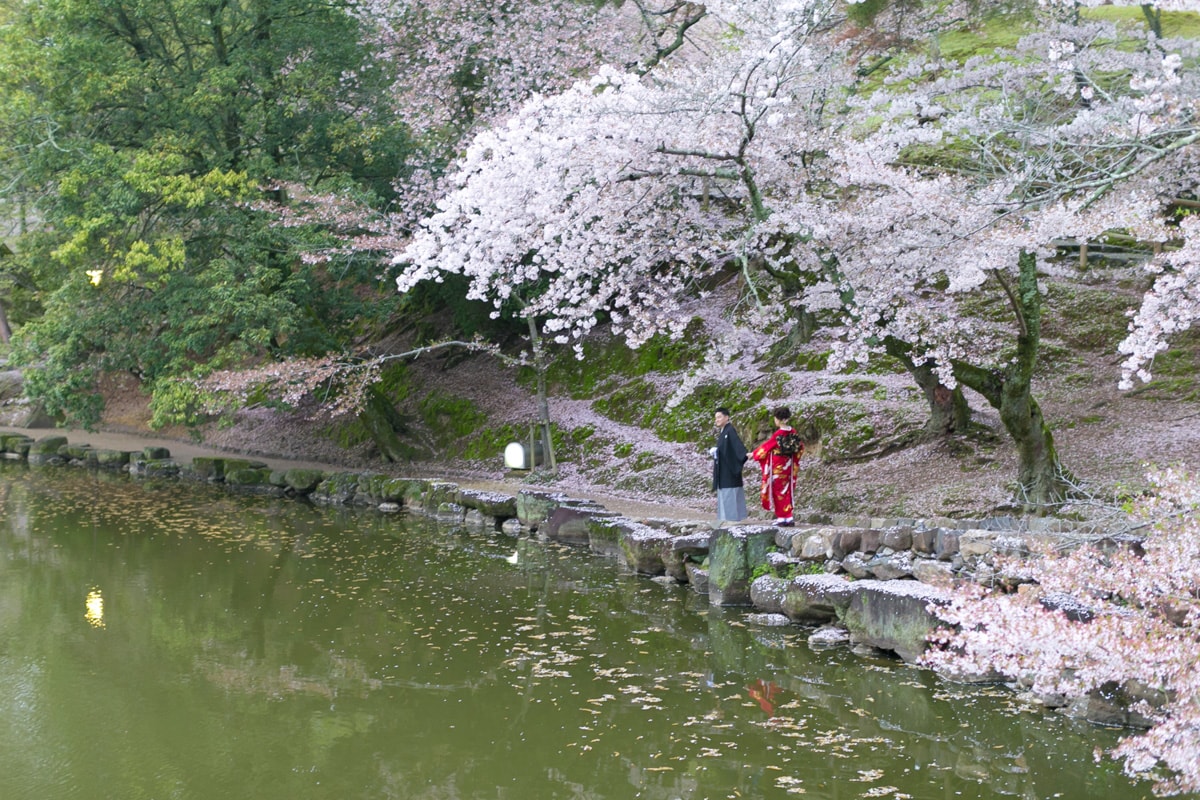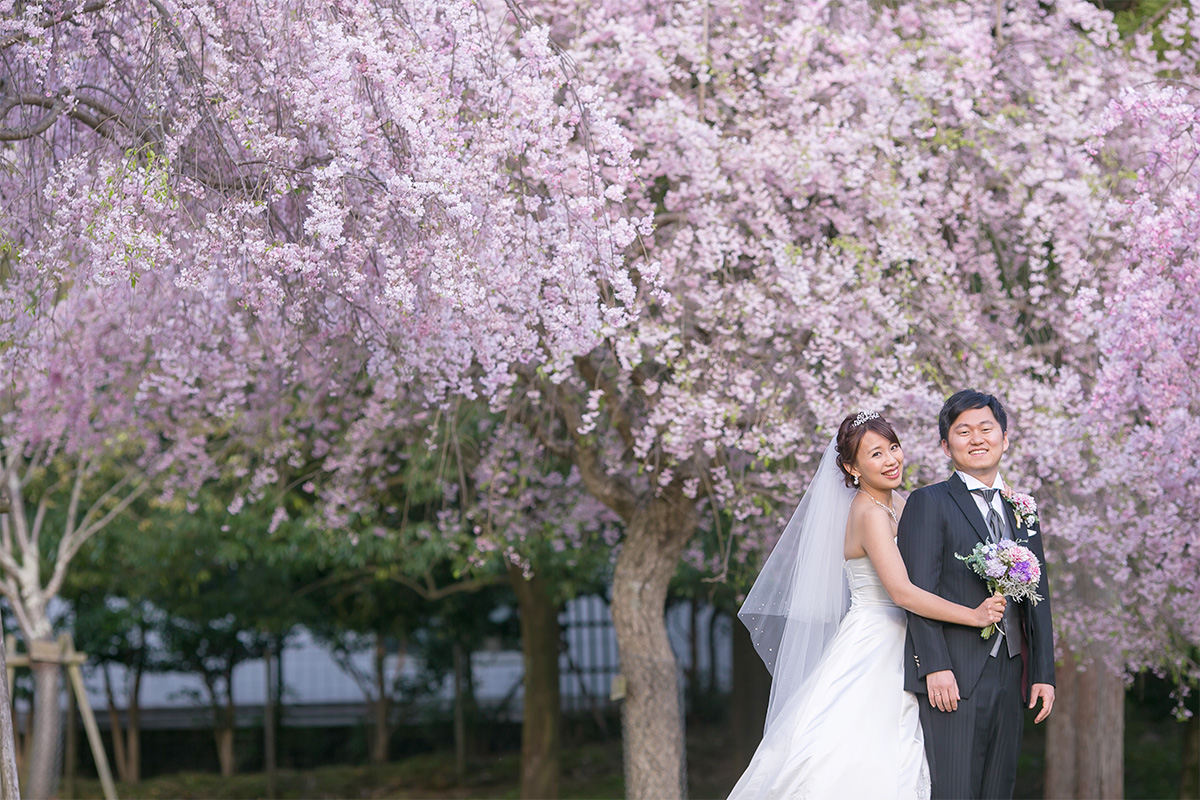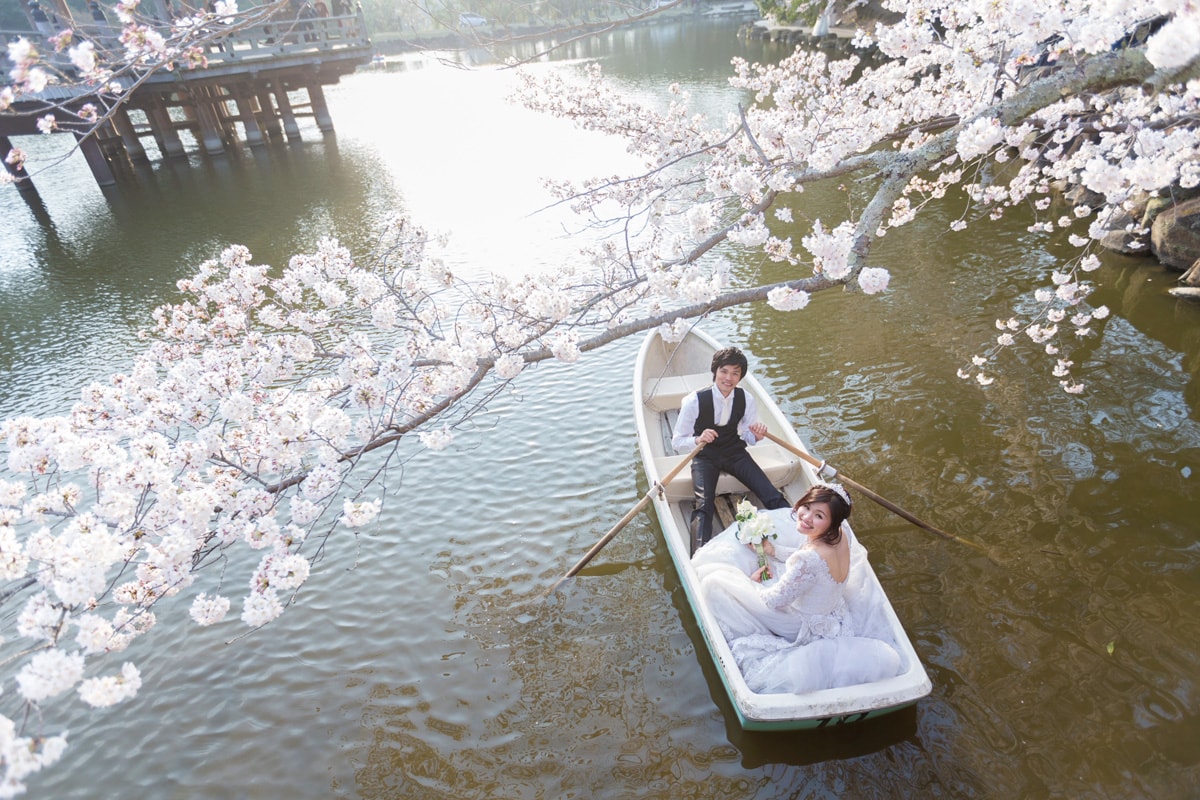 Nara Park in Spring filled with cherry blossoms
The breed of cherry blossoms Nara Park is the multiple petaled, elegant and exquisite "Nara Double Cherry." Within Nara Park, which is blessed with abundant natural scenery, the Summer breeze, sunlight, and Double Cherry blossoms, all add to the sweetness of your smiles. Cherry blossom season: Late March to late April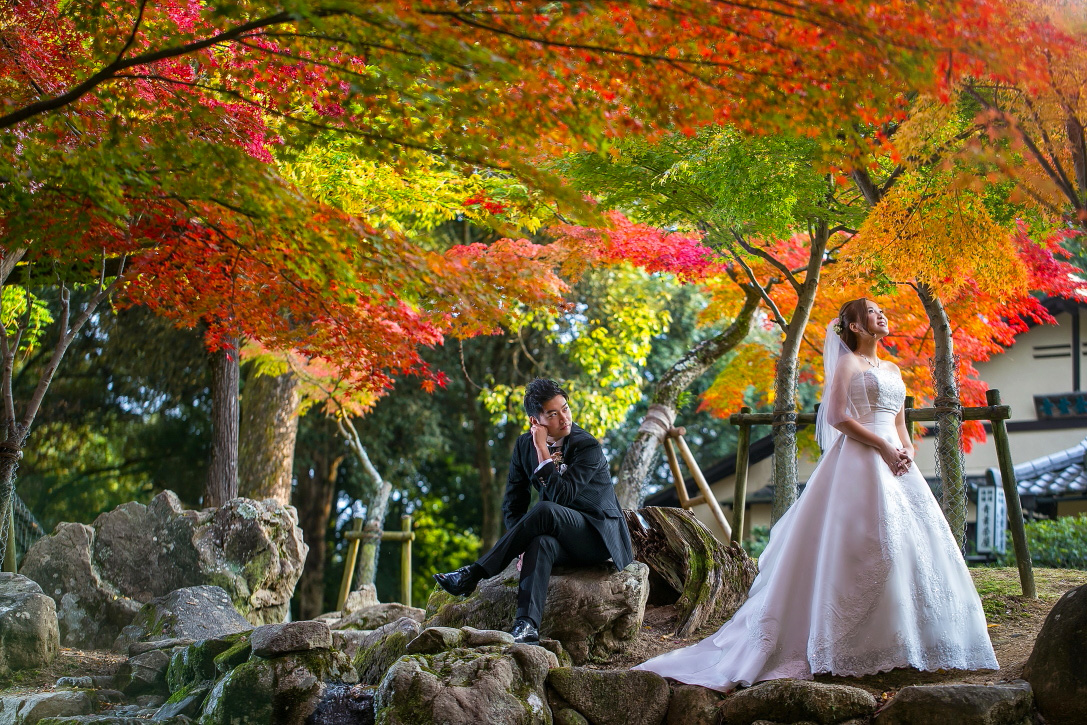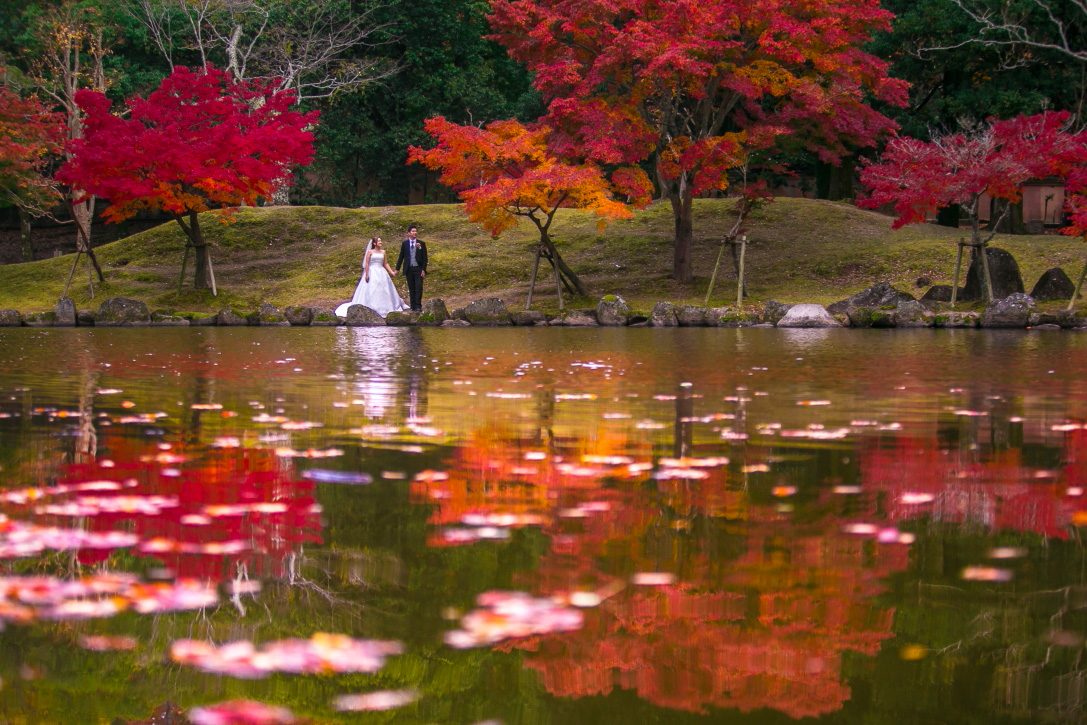 Red leaf season a colourful red scenery
During the red leaf season, treetops are sprinkled with red or yellow, adding variety to the photography of Nara Park. Looking across the red, golden, and yellow scenery, some green trees near the red maples make the view even more colourful by its contrast. The magnificent view is limited to the season of Autumn.Red leaf season: Early November to Early December