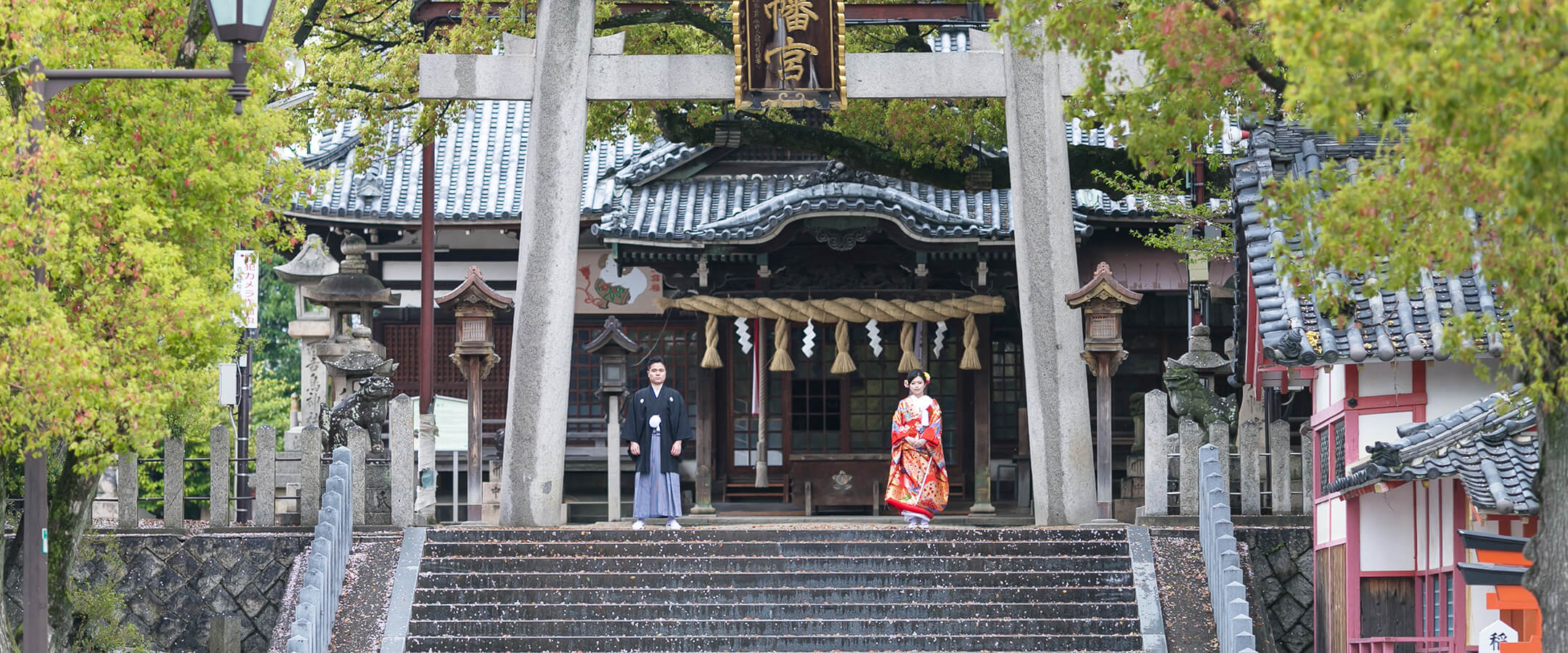 Nakamozu Hachimangu
The calm and steady Mozu Hachimangu Built in 1726, Mozu Hachimangu situates in Sakai City of Osaka. Its steady appearance gives visitors s historical sensation. In addition, the large camphor tree in the shrine is more than 800 years old, and is listed as a natural monument.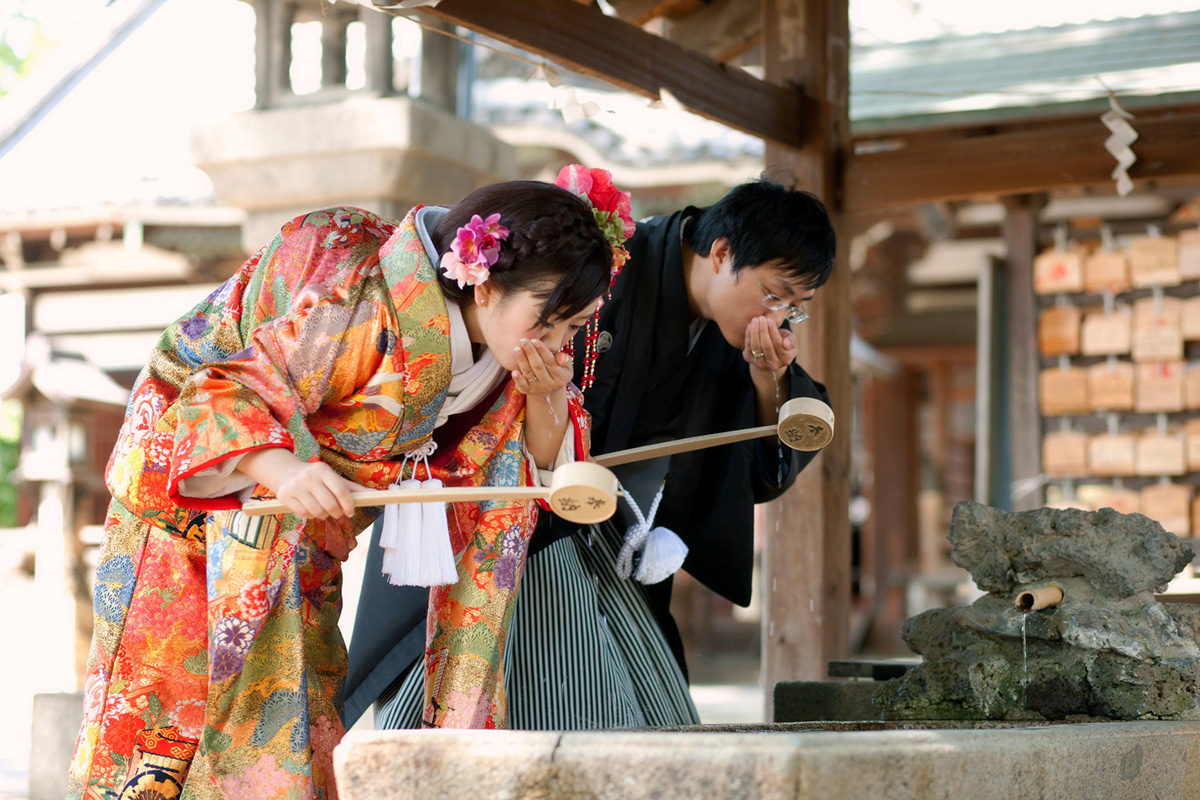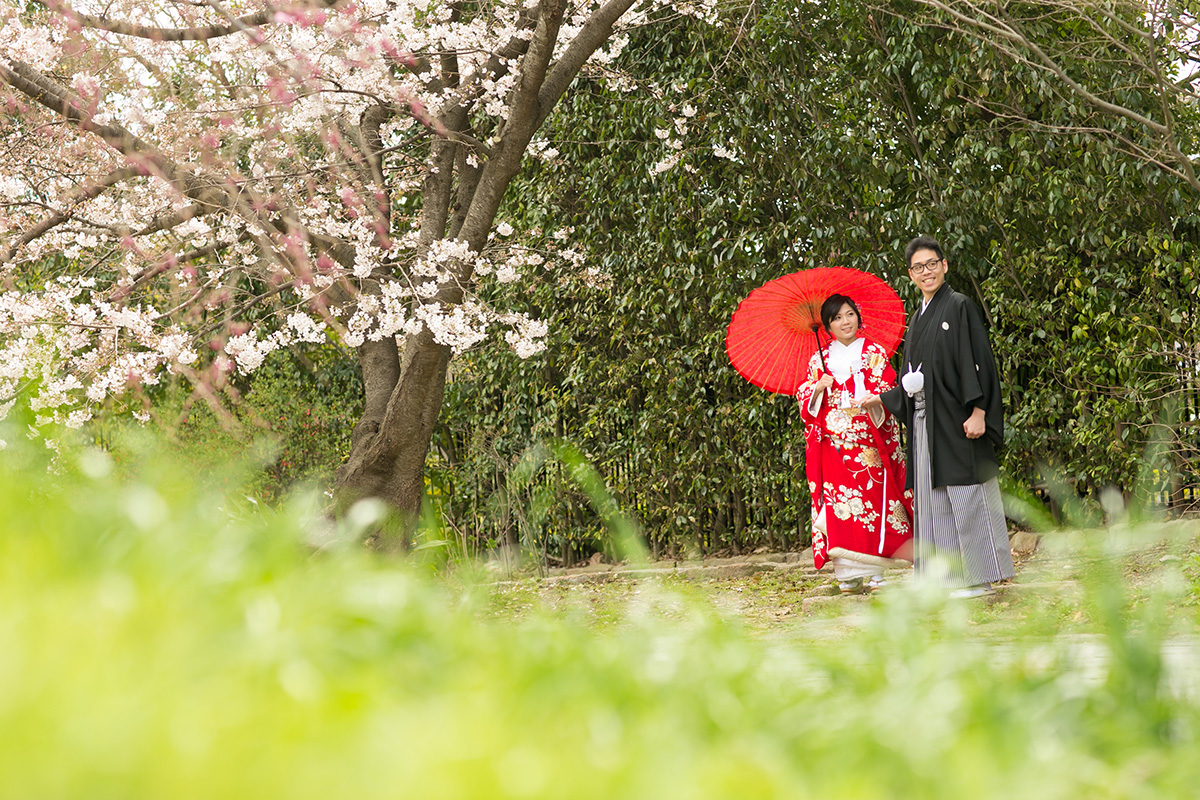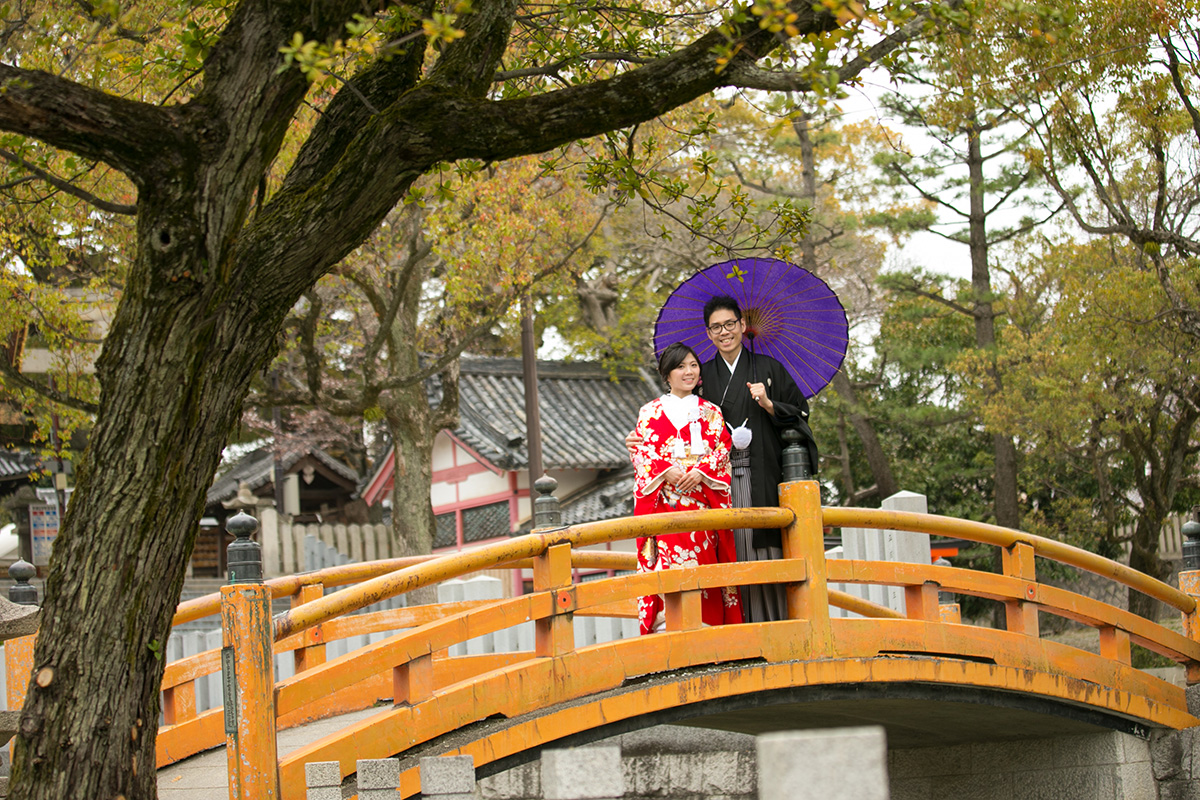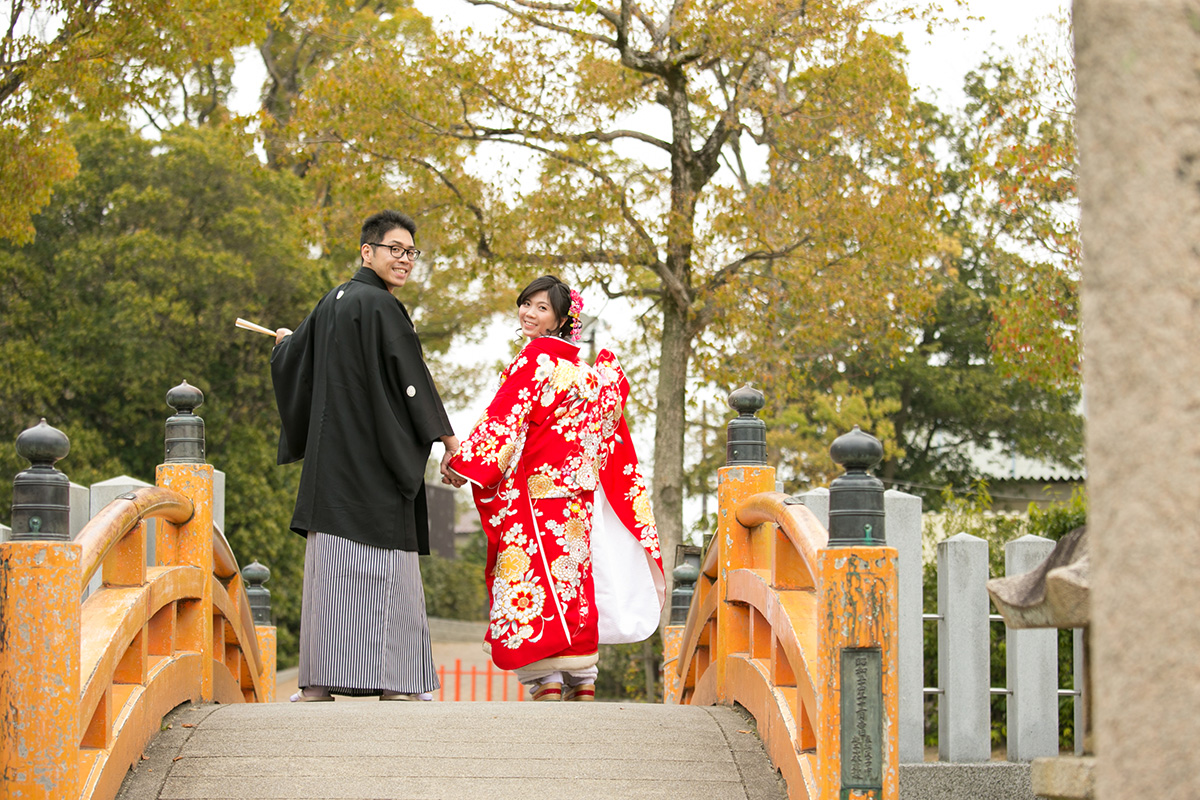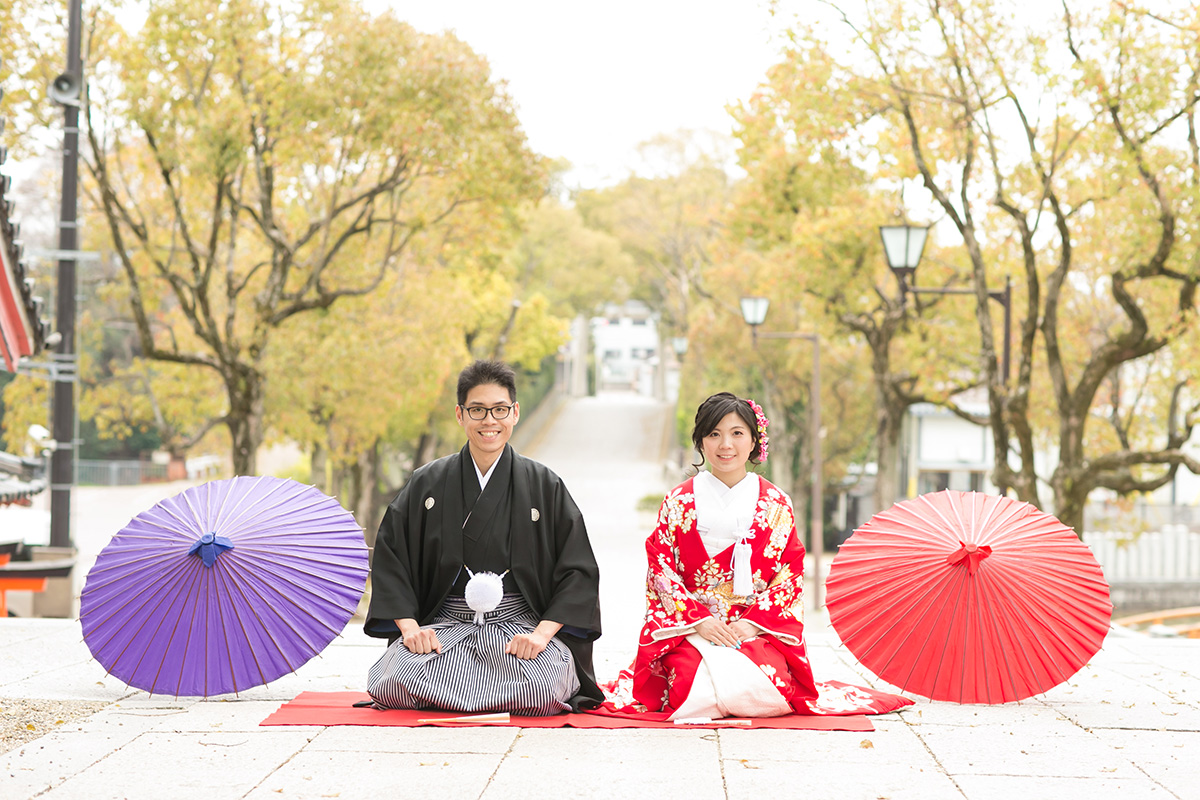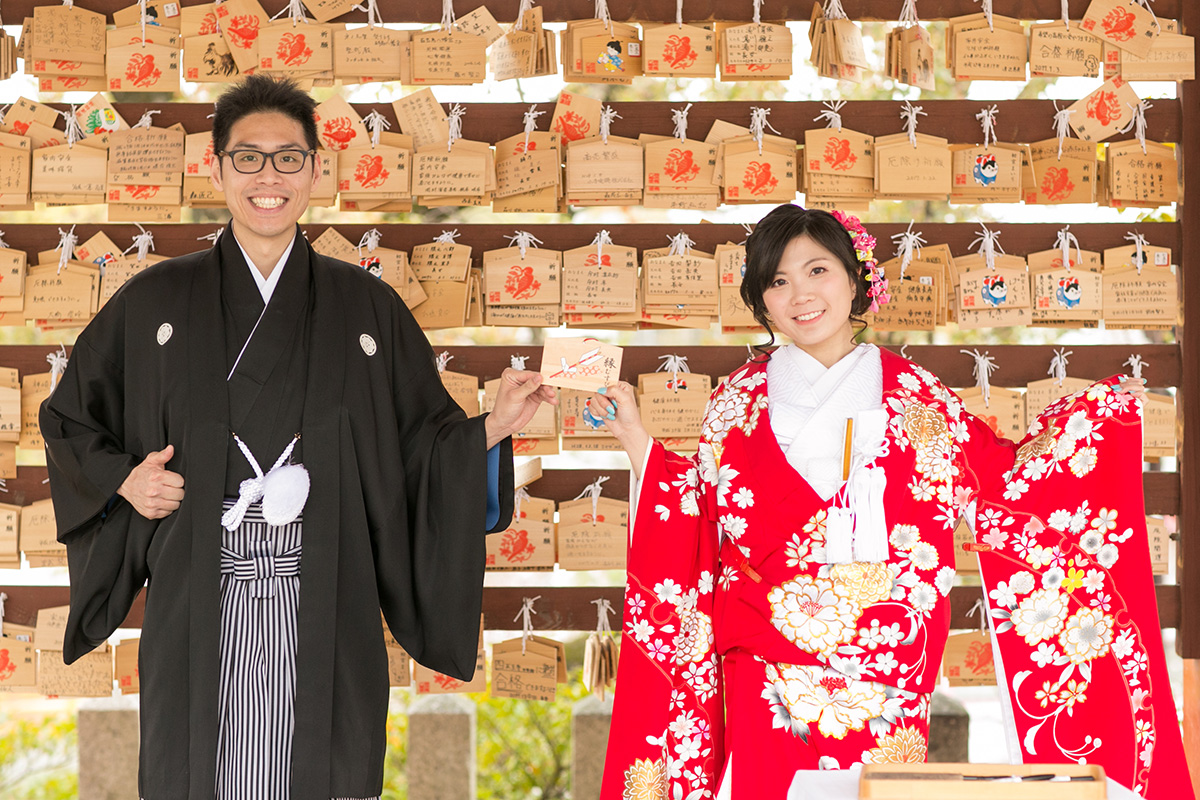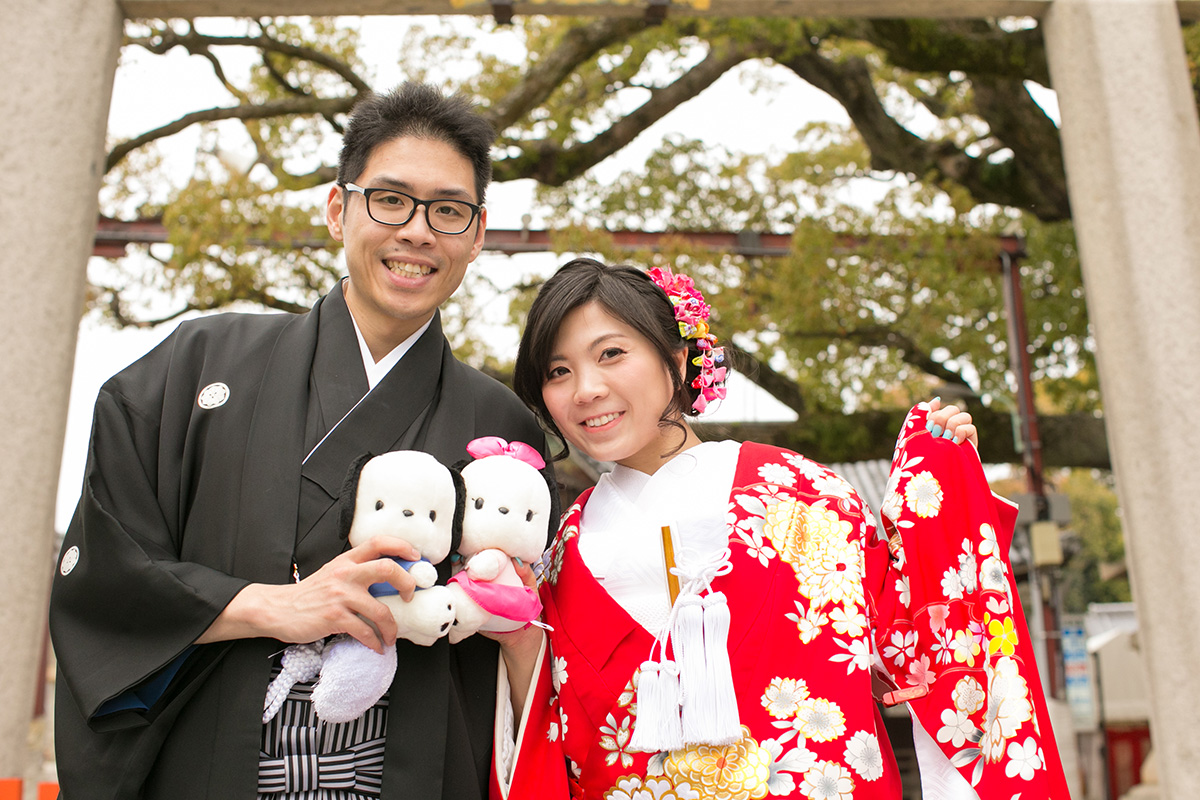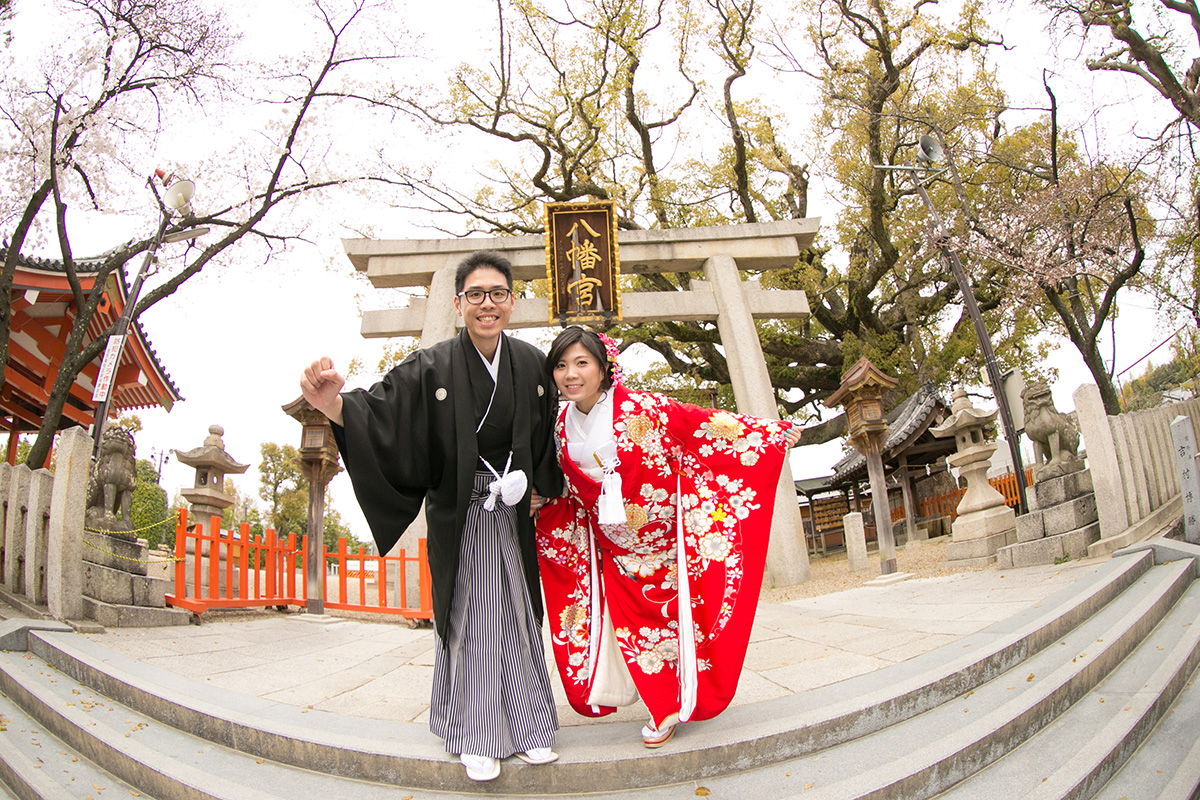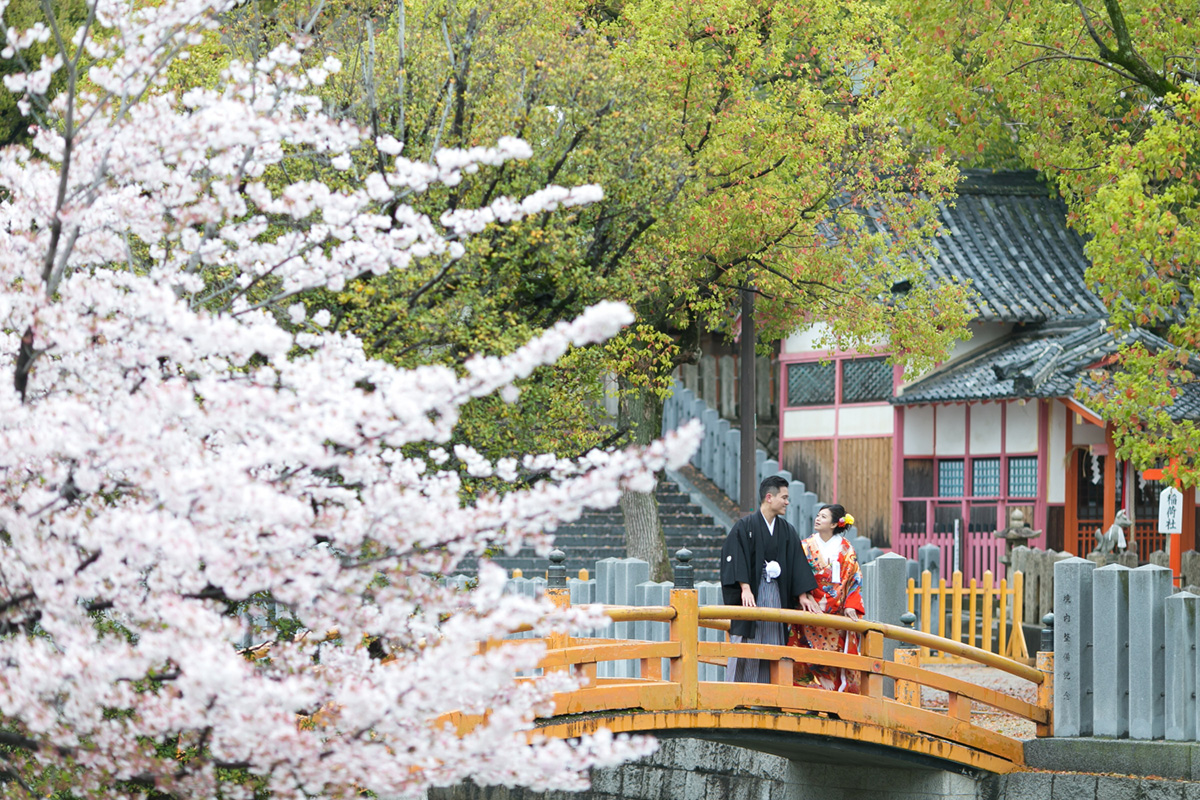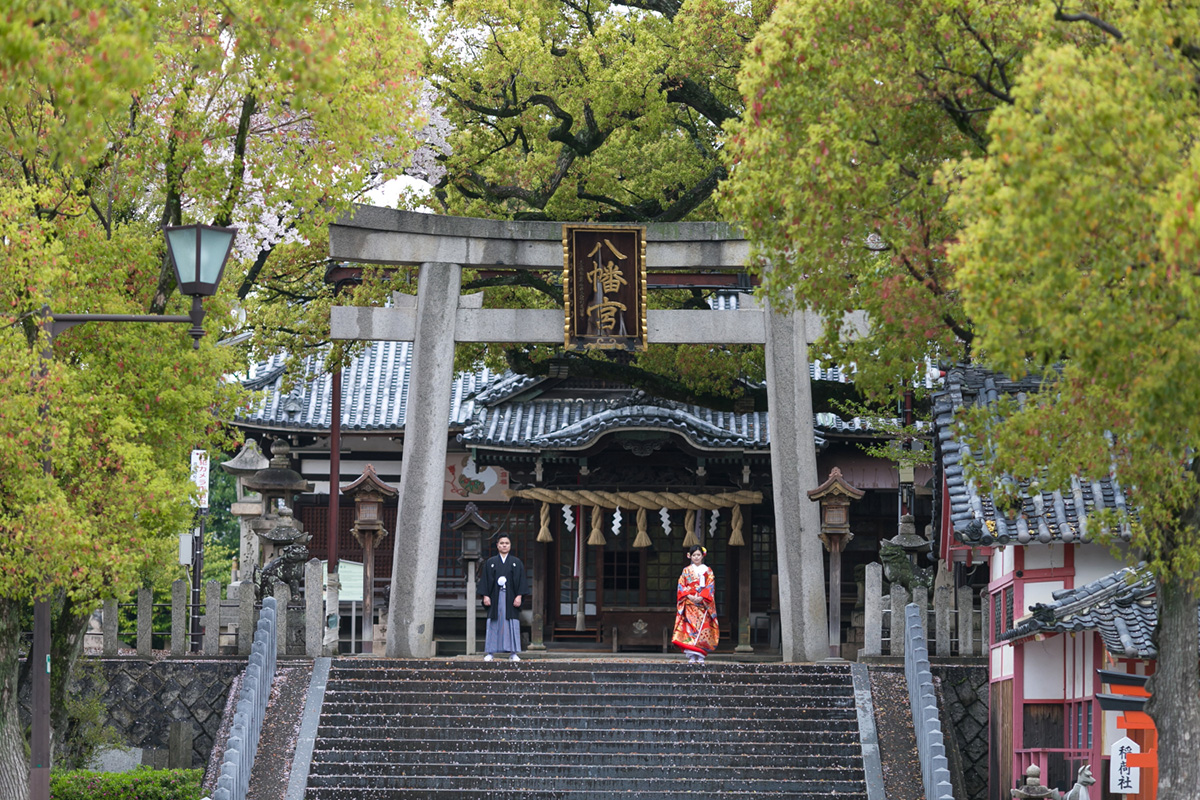 The imposing grounds of a majestic and solemn Shinto Shrine
Crossing the torii gates, the imposing Nakamozu Hachimangu Shrine will come into view. Standing on the grounds of the vast area surrounding the temple, it is hard not to be attracted by a magnificent and towering tree. This is actually an ancient banyan tree that is around 800 years old. Capturing pre-wedding photographs in this magnificent and historic shrine seems to lend an air of significance while your union is blessed by the Gods.