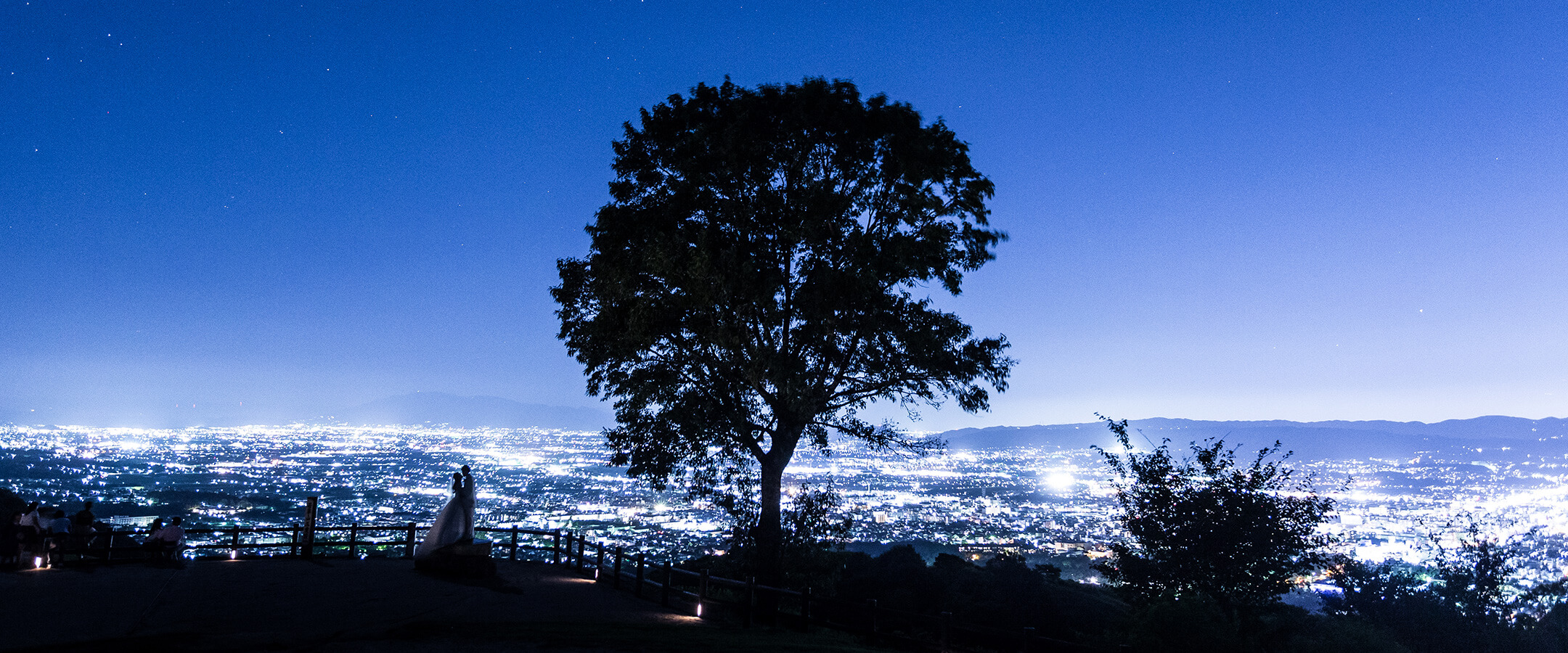 Mt. Wakakusa
[ADD. FEE ¥11,000(including tax)]
The spacious lawn extents and provides view of Mt. Wakakusa East of Nara Park is the 342 meter Mt. Wakakusa. The hill is full of green fluffy lawns, with cherry blossoms in Spring, maple leaves and silver grass in Autumn, a great outdoor photography location to enjoy the beauty of the seasons. In addition, visitors will also encounter the famous deers of Nara in the hills! Gaze into the beautiful sceneries of Nara with the deers on top of the Mt. Wakakusa.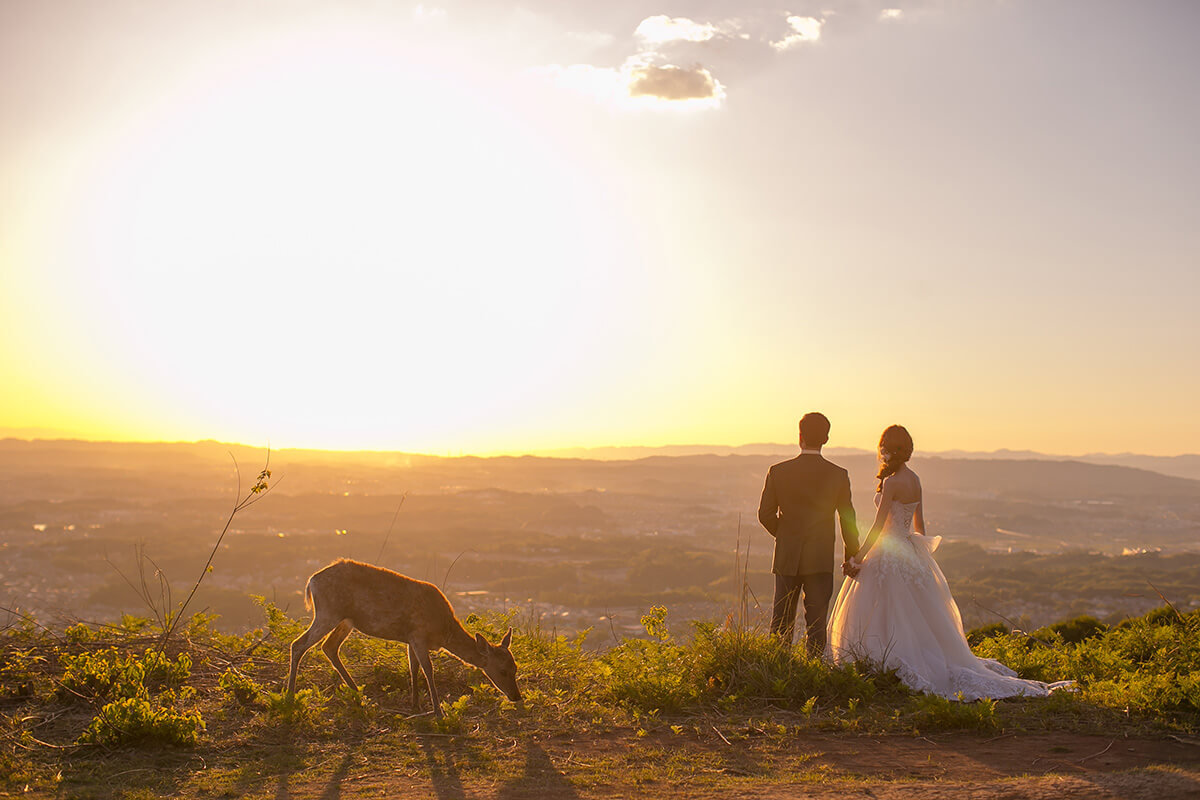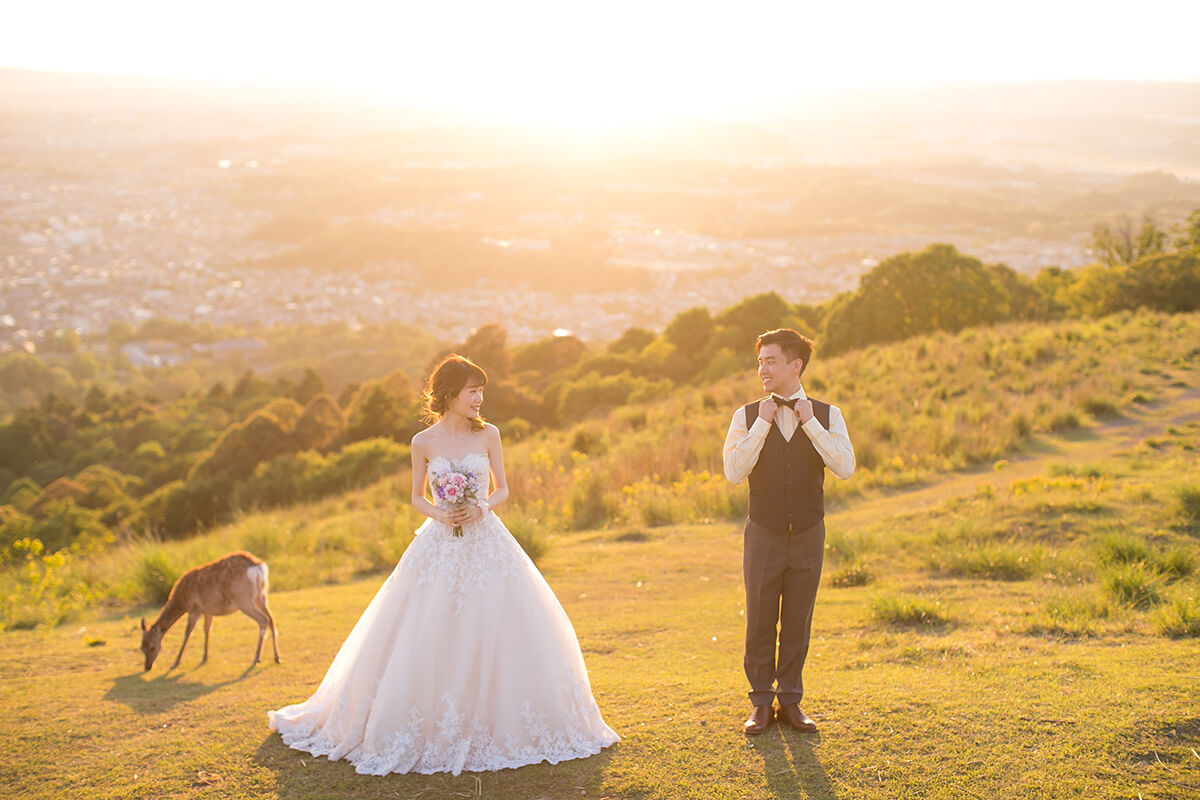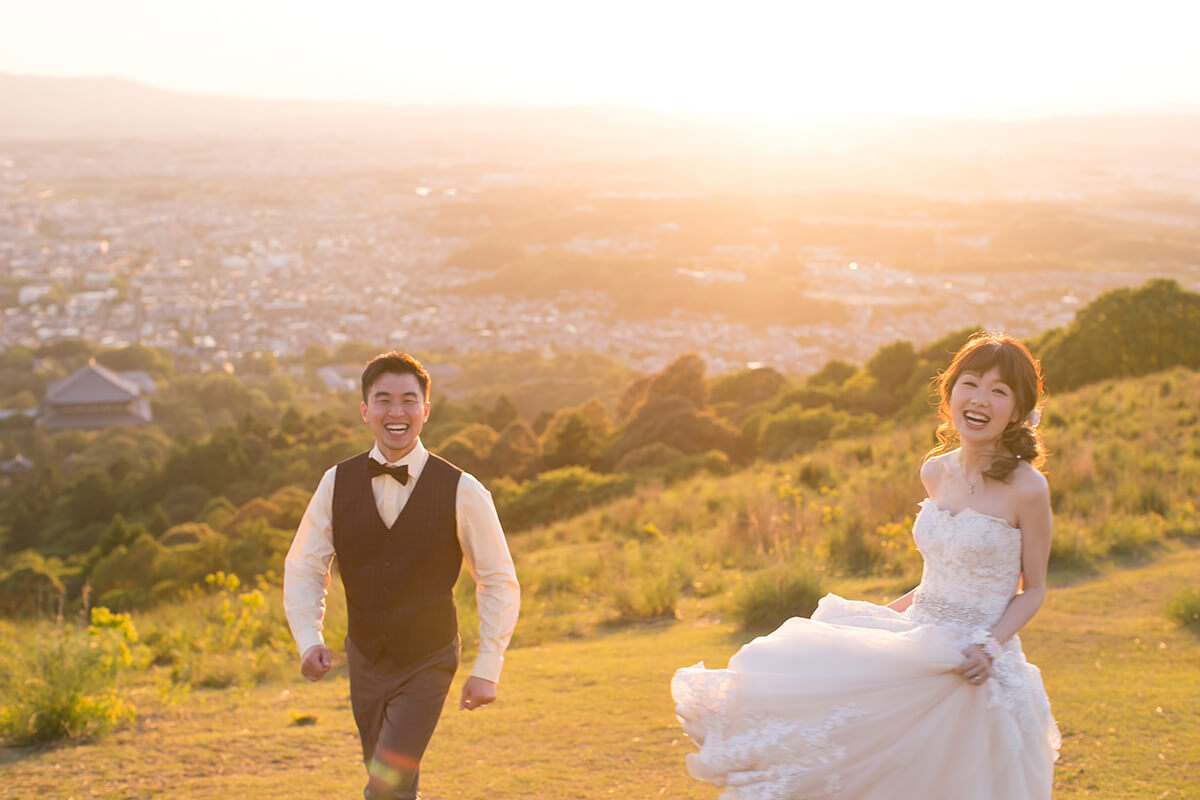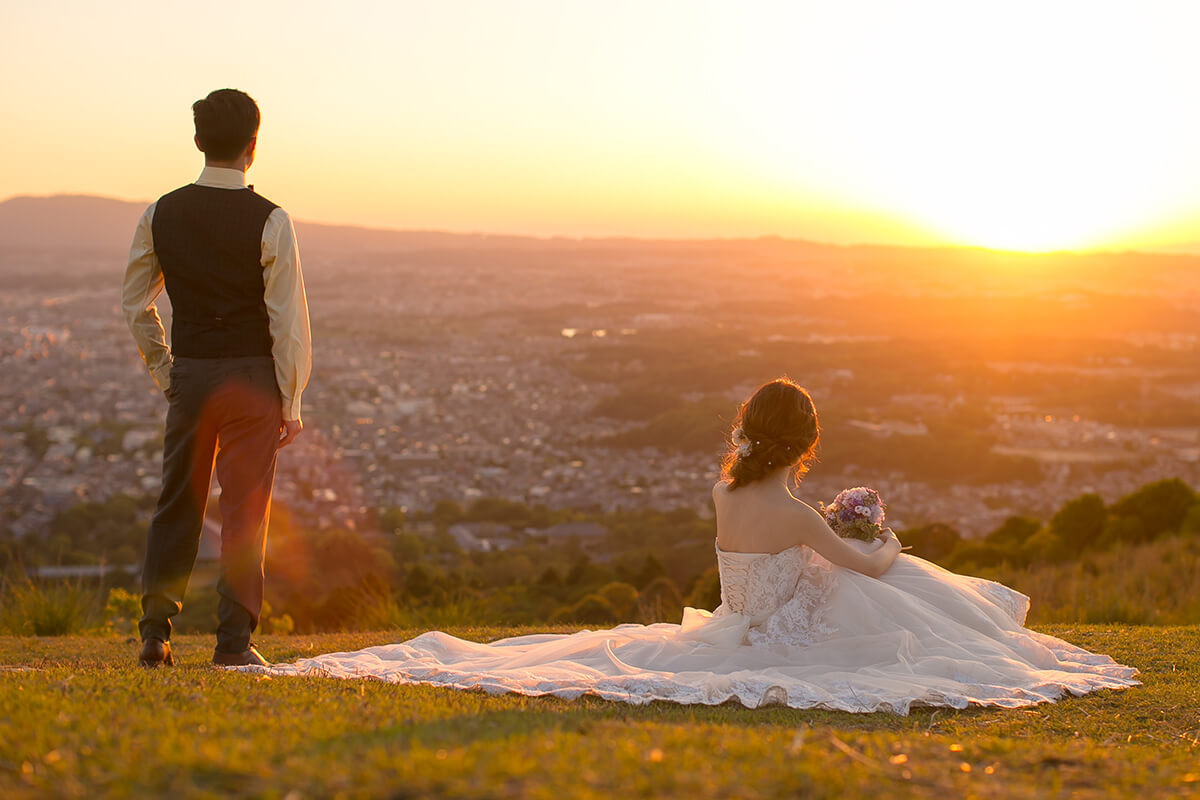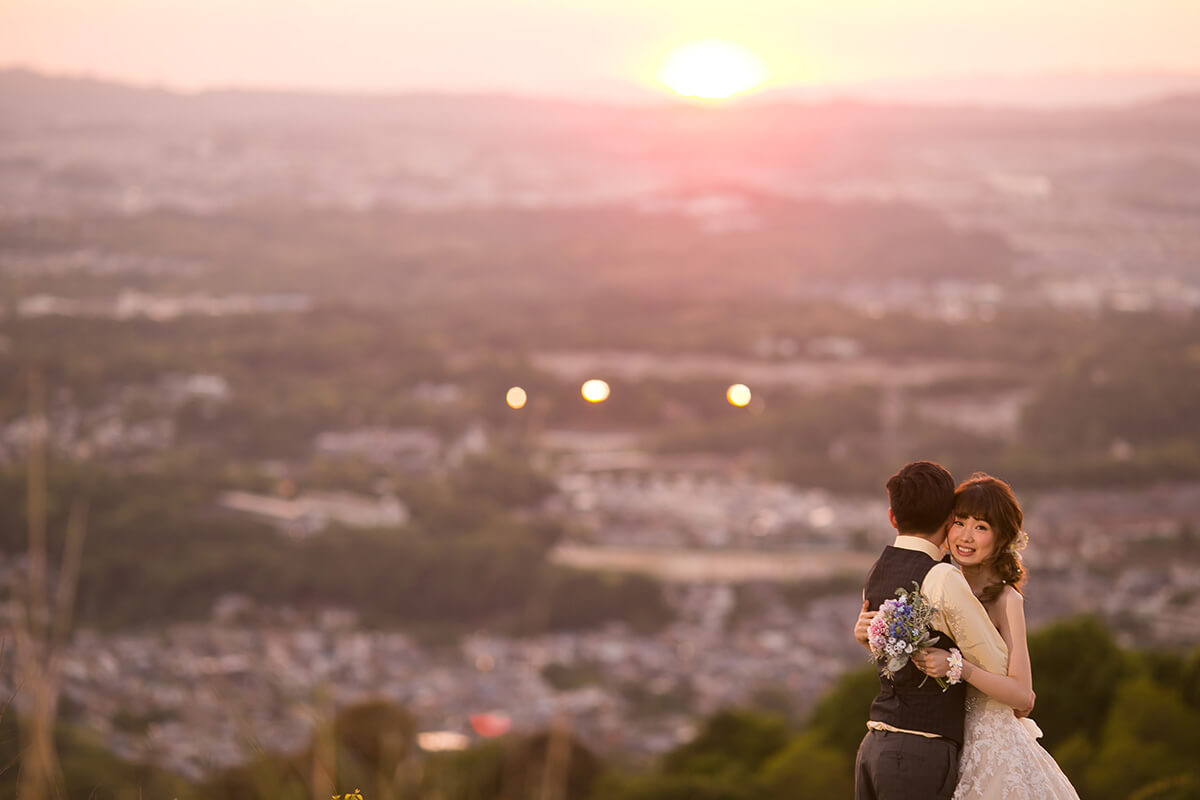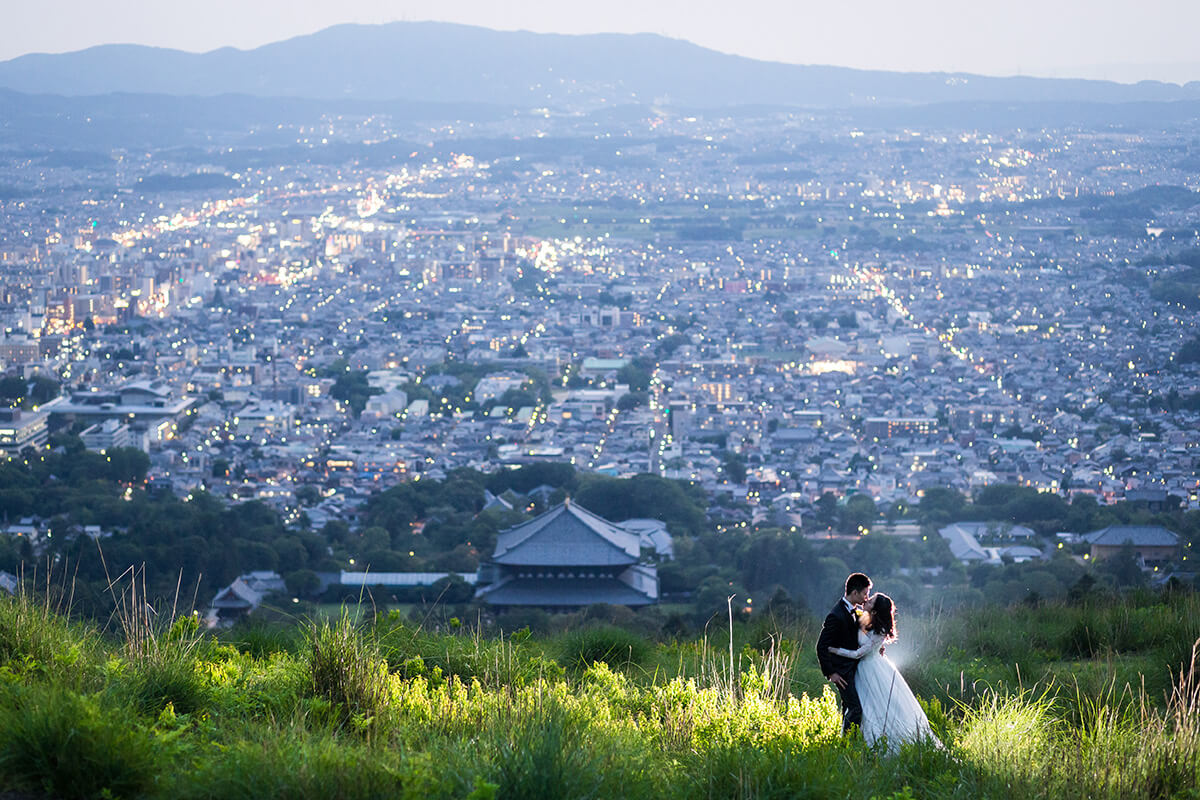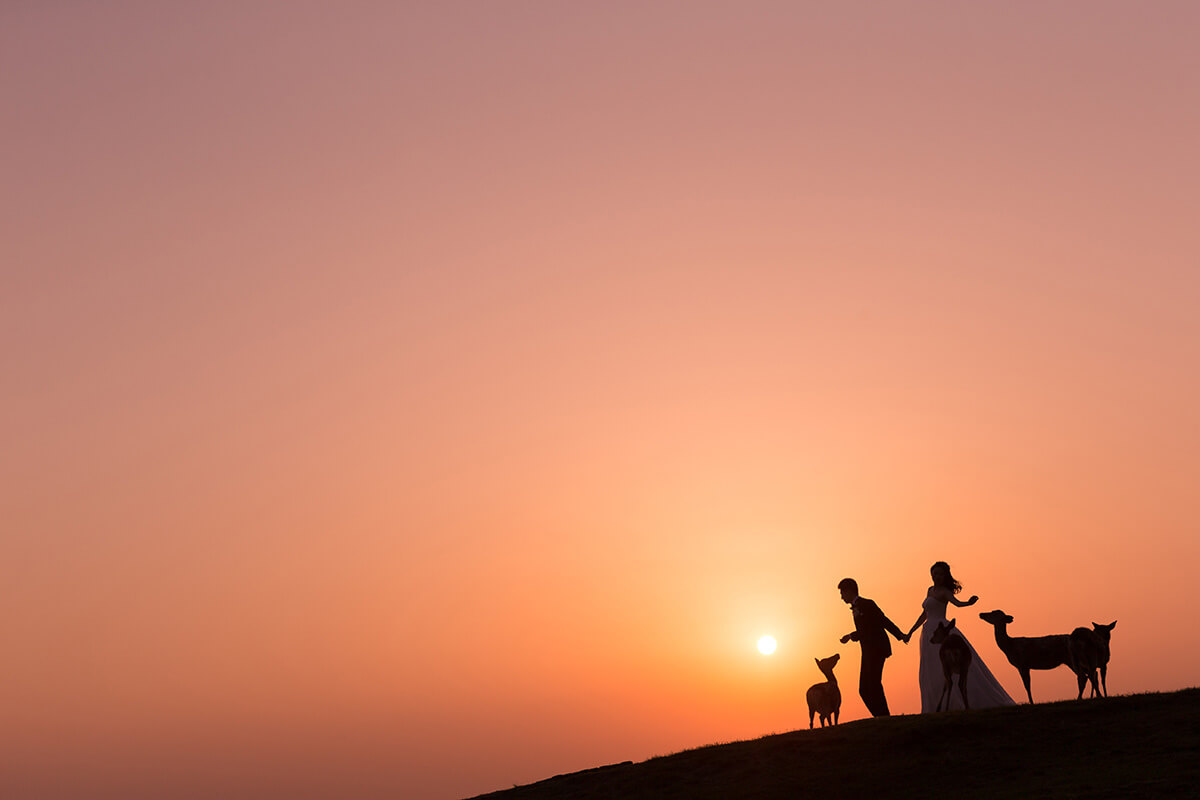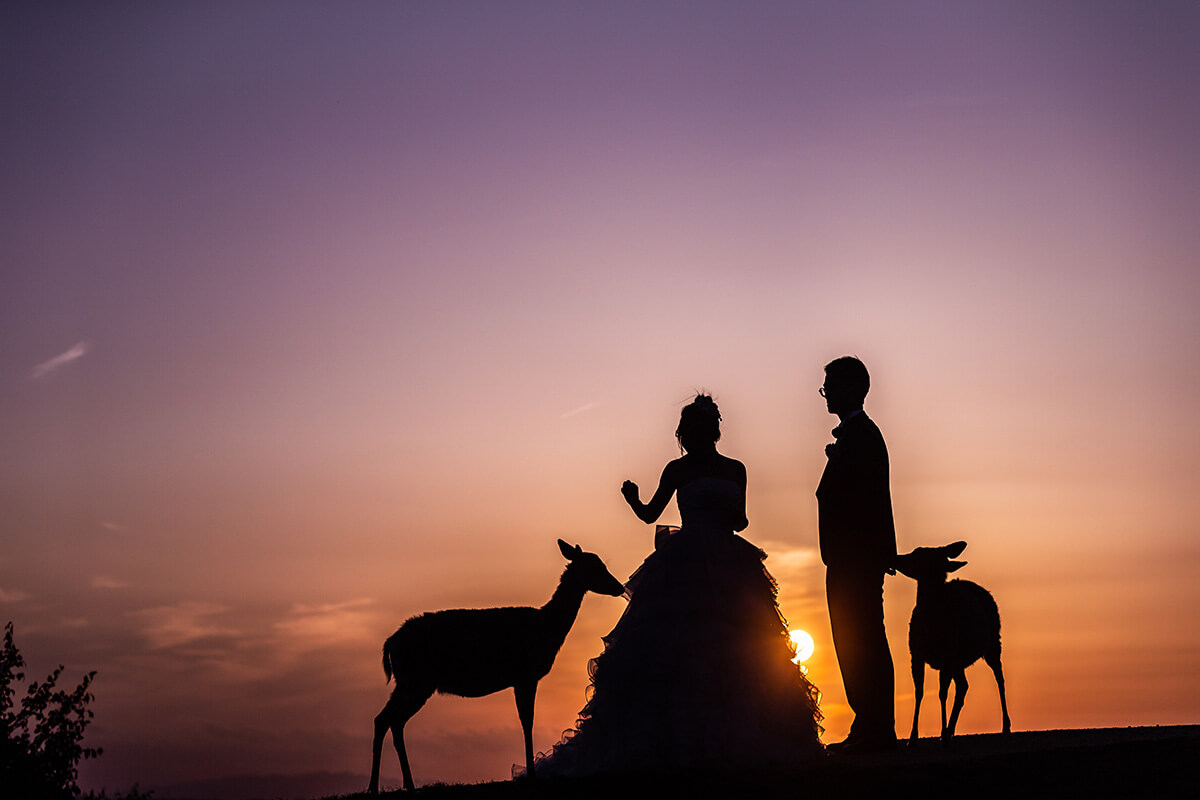 A romantic scenery captured in eternity at the moment of sunset
With cherry blossoms in spring, red leaves and silver grass in Autumn, the high location of Mt. Wakakusa with no view-blocking objects enables a perfect spot for pure and wide sunset views. When the sun starts to set under the horizon, the skies are transformed into a red orange colour, a scenery dreamy and surreal.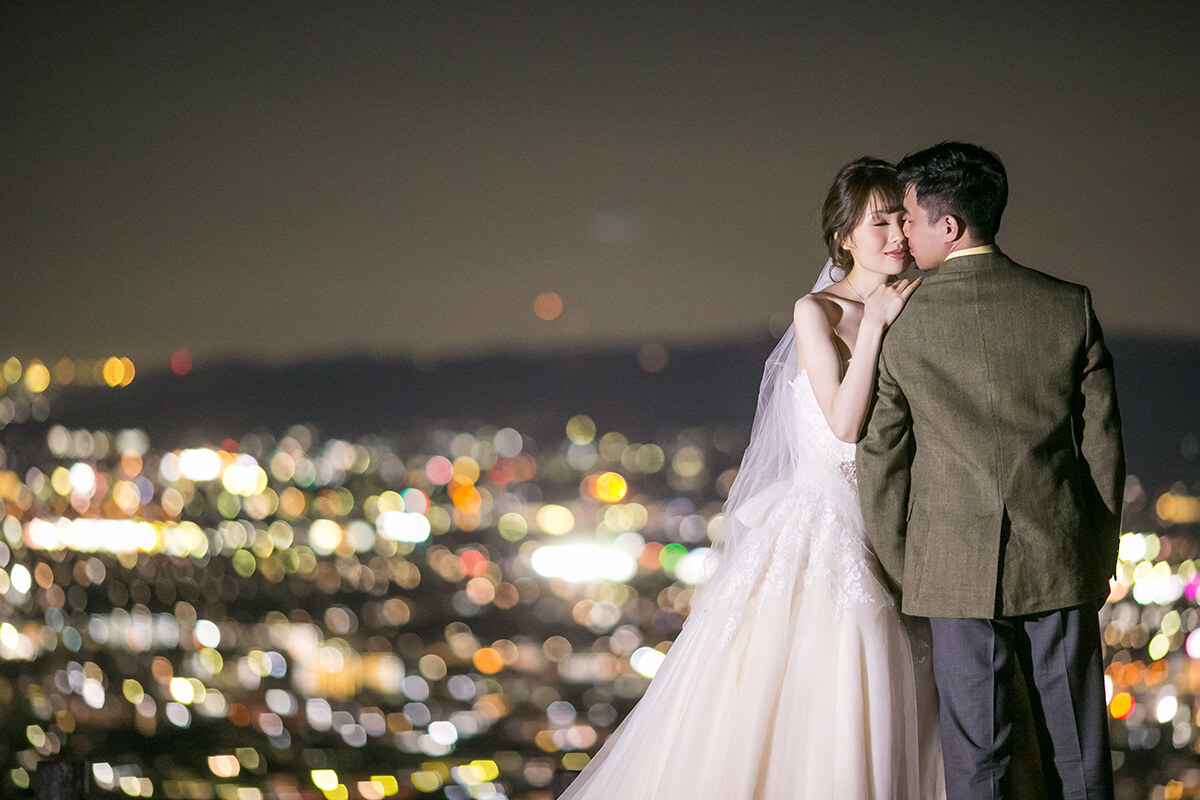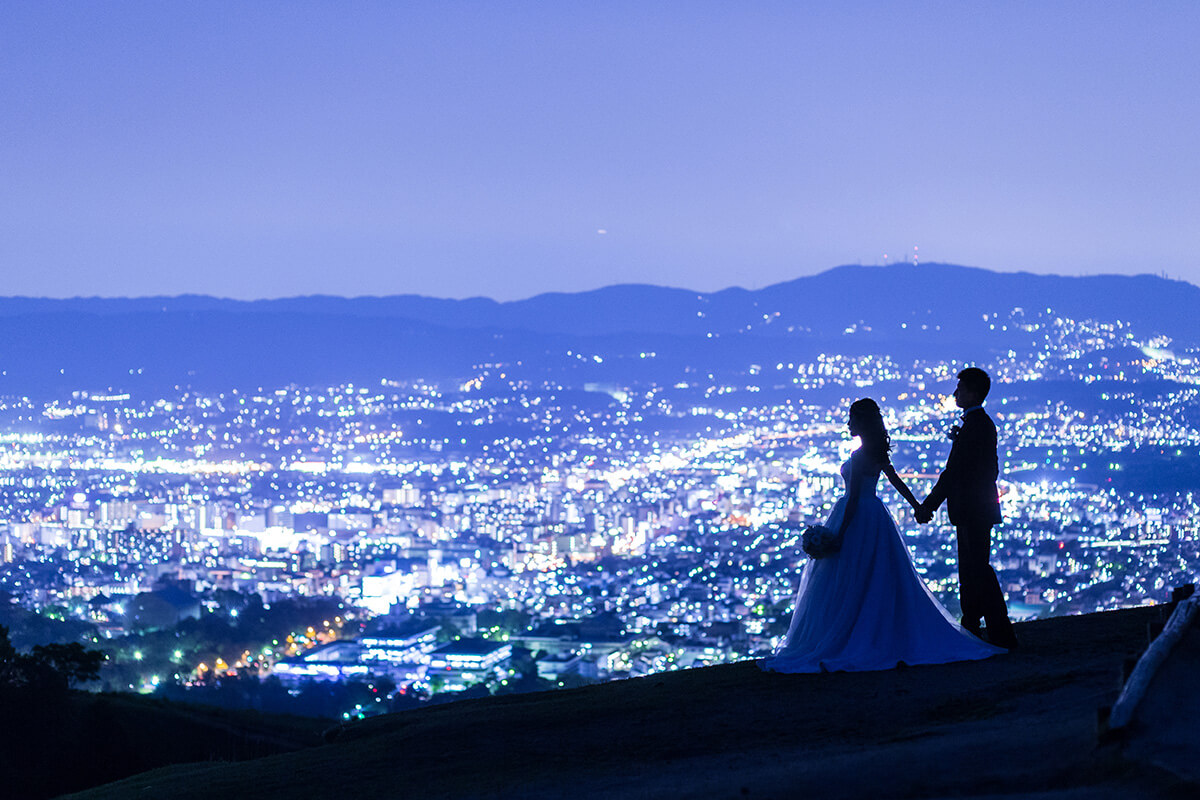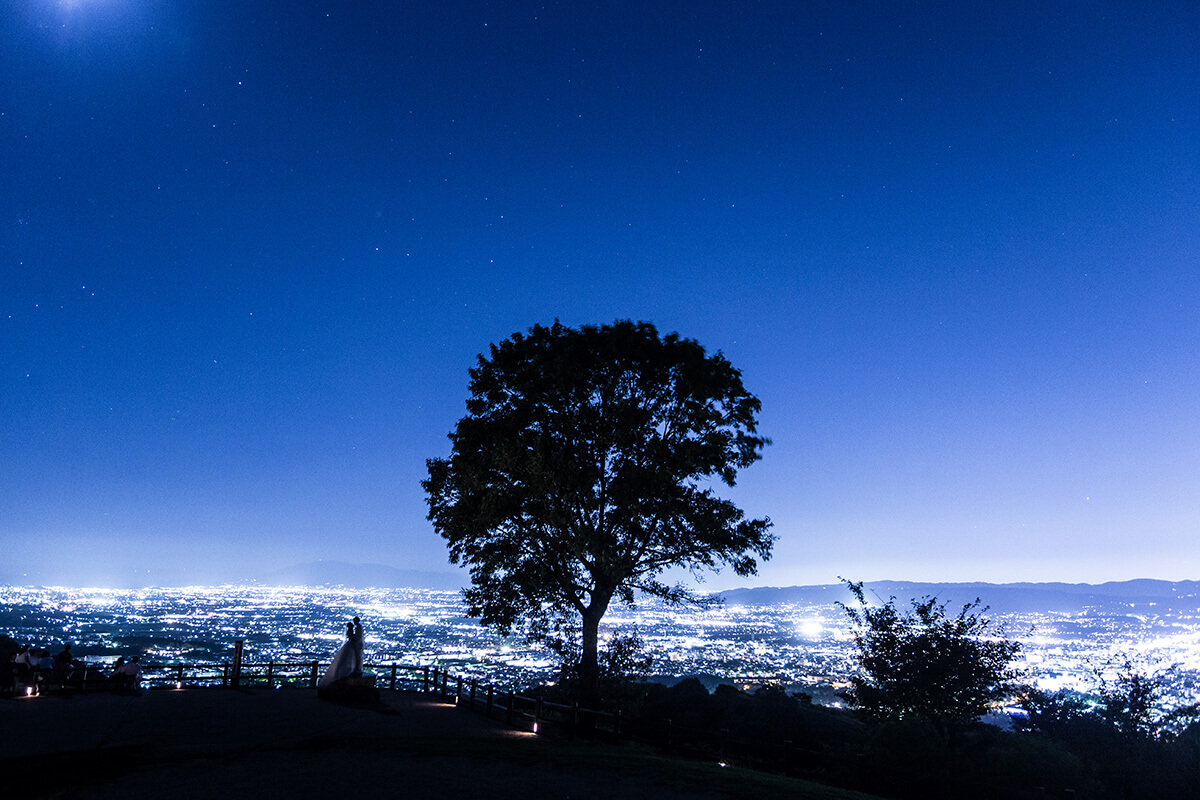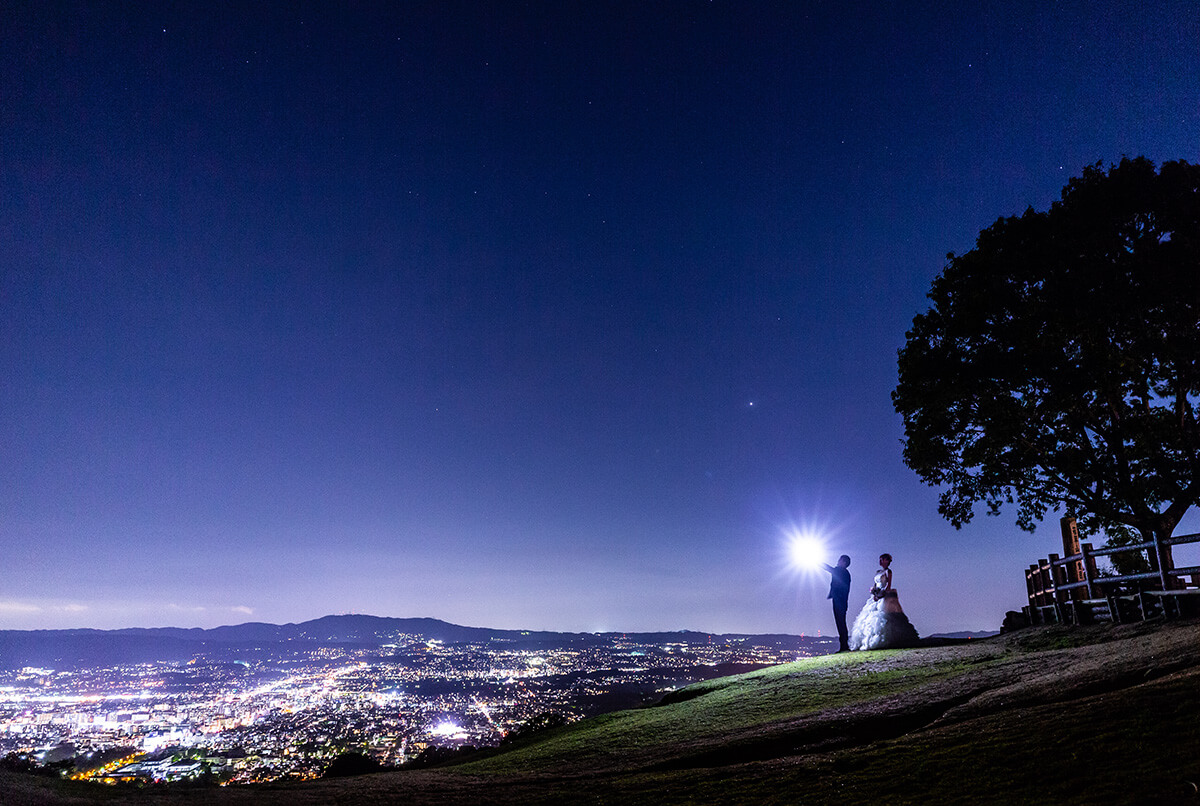 A new popular location for night views in Japan: Mt. Wakakusa
When the sun lowers and the sky darkens, the clear bright moon seems even more glittering. The top of Mt. Wakakusa is the secret place to enjoy beautiful night views. The night views of streets in Nara and Kyoto below make them the perfect places to enjoy the night views of Japan. The lawns weaved with light and elegant sceneries are laid out before you.*Add. ¥40,000 + tax for night shooting