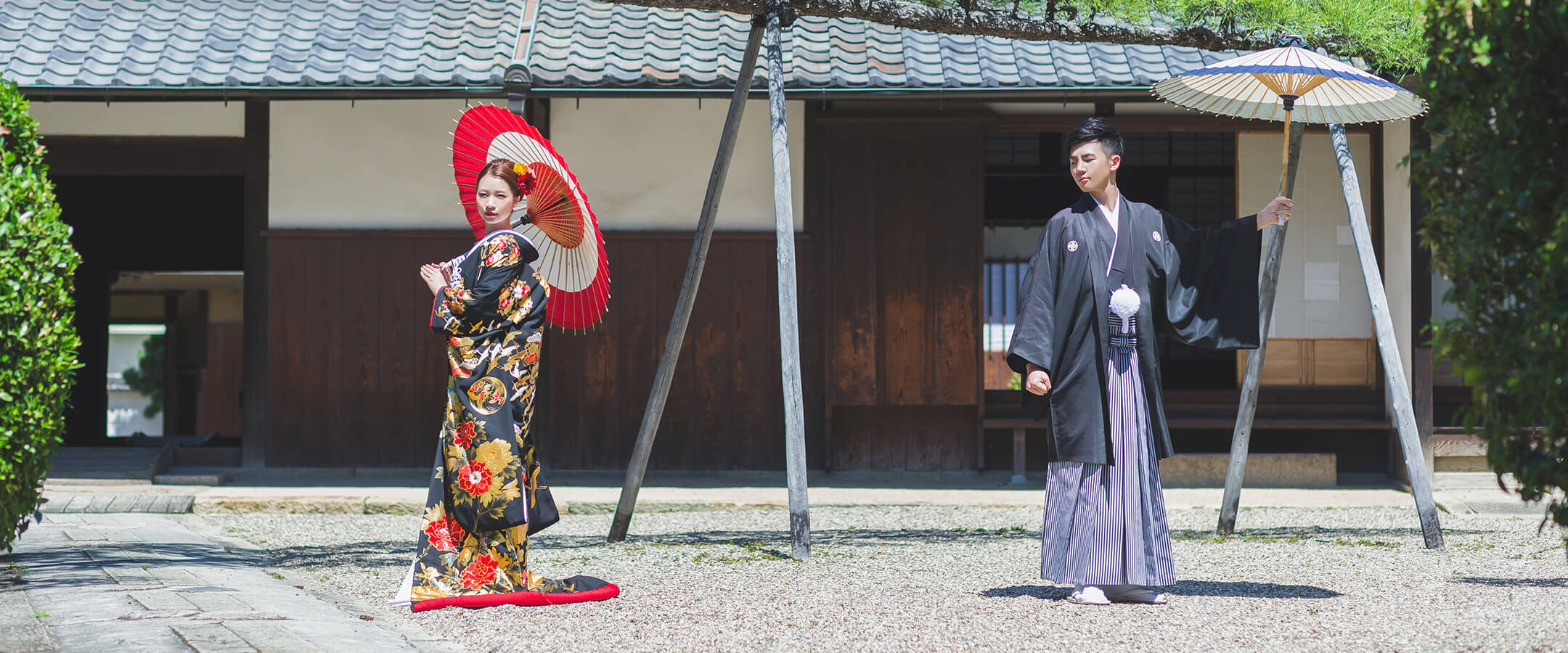 Kounoike Shinden Kaisho
[As 2 Locations | Closed on Monday]
Historical architecture with more than 300 years of history an outdoor photography site filled with the history of Japan During the Edo Period, in order to manage the newly cultivated farmlands, Konoike Shinden Kaisho was built in 1707 as an office. The vintage architecture, gardens, and tools used are preserved until this day, expressing the changes of time, and preserved as the nation's important culture properties. Within the park, the main buildings is designed with high ceilings and simple style, and includes a store room for tools and books. It also has beautiful green trees and Japanese gardens, a photography location to experience passing time.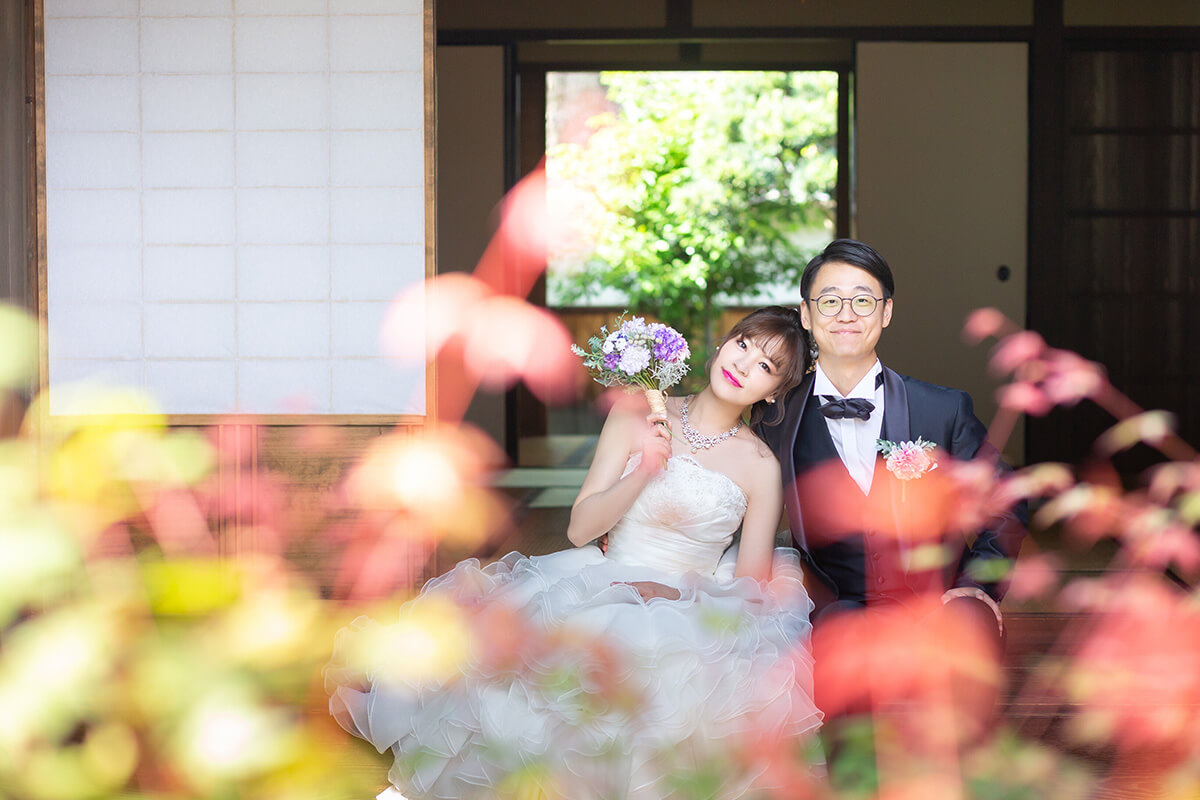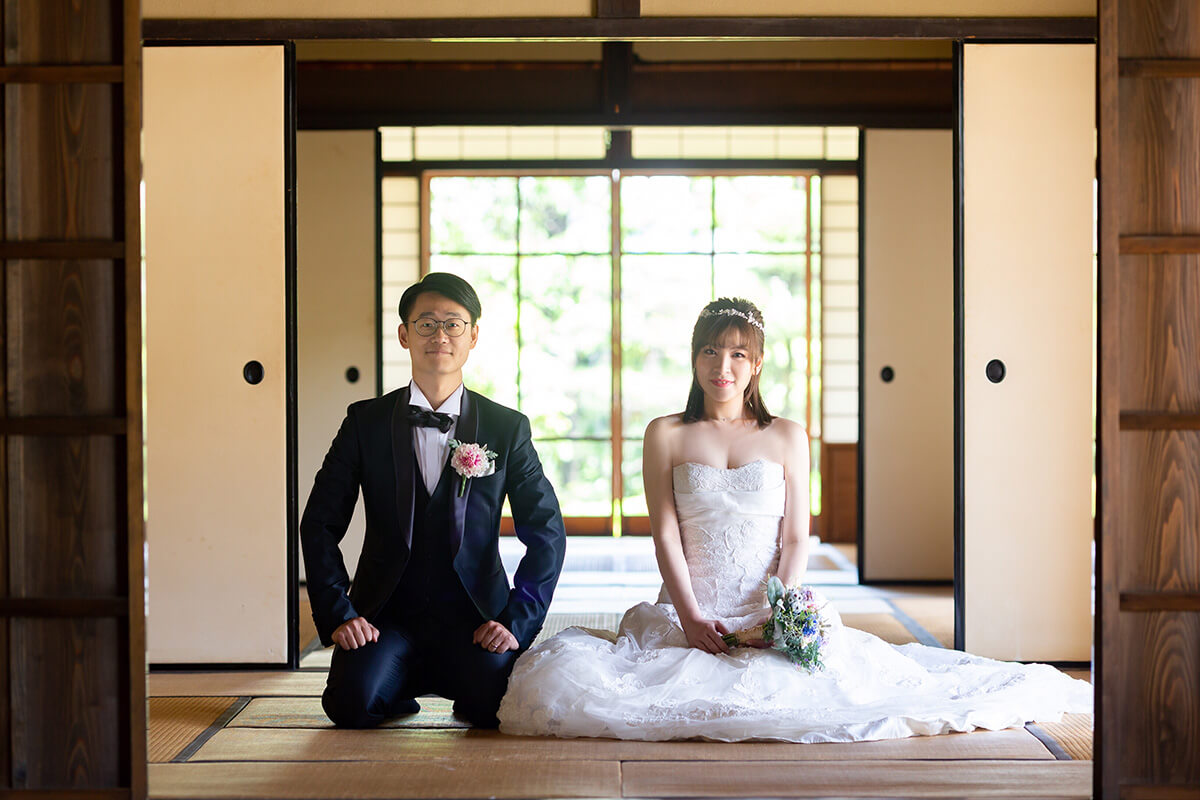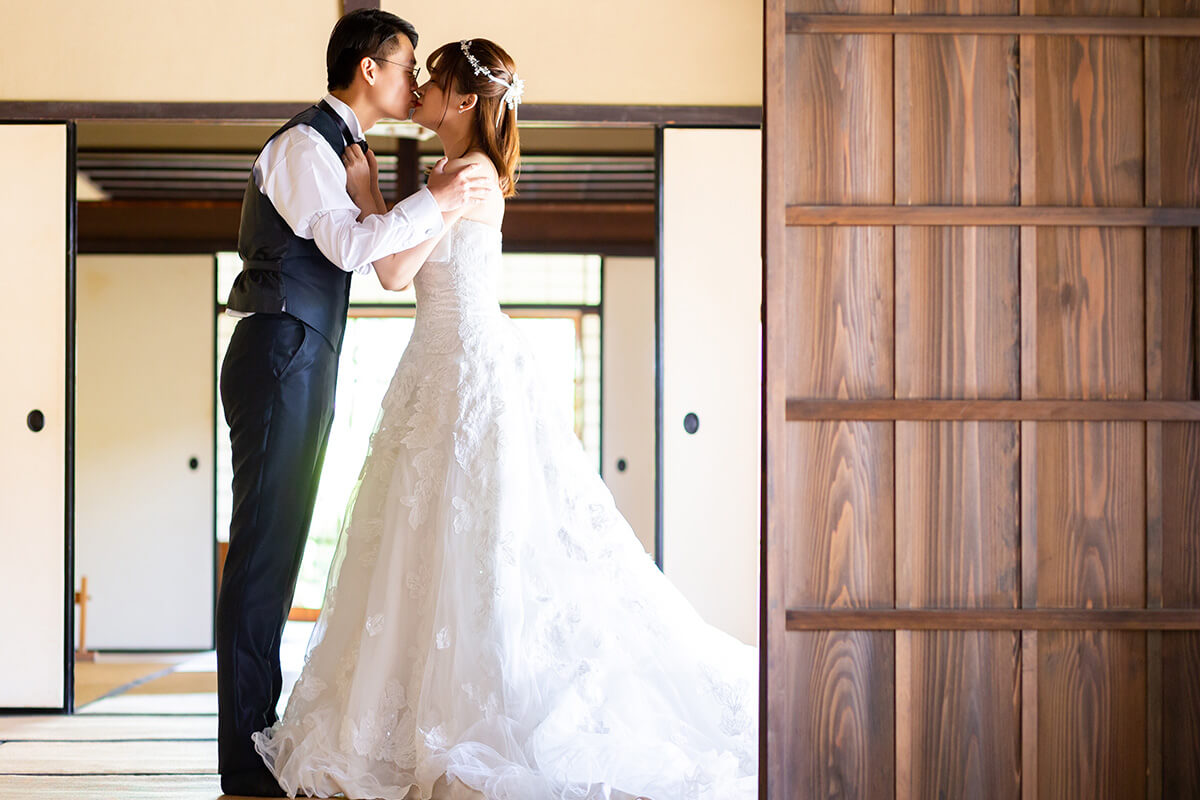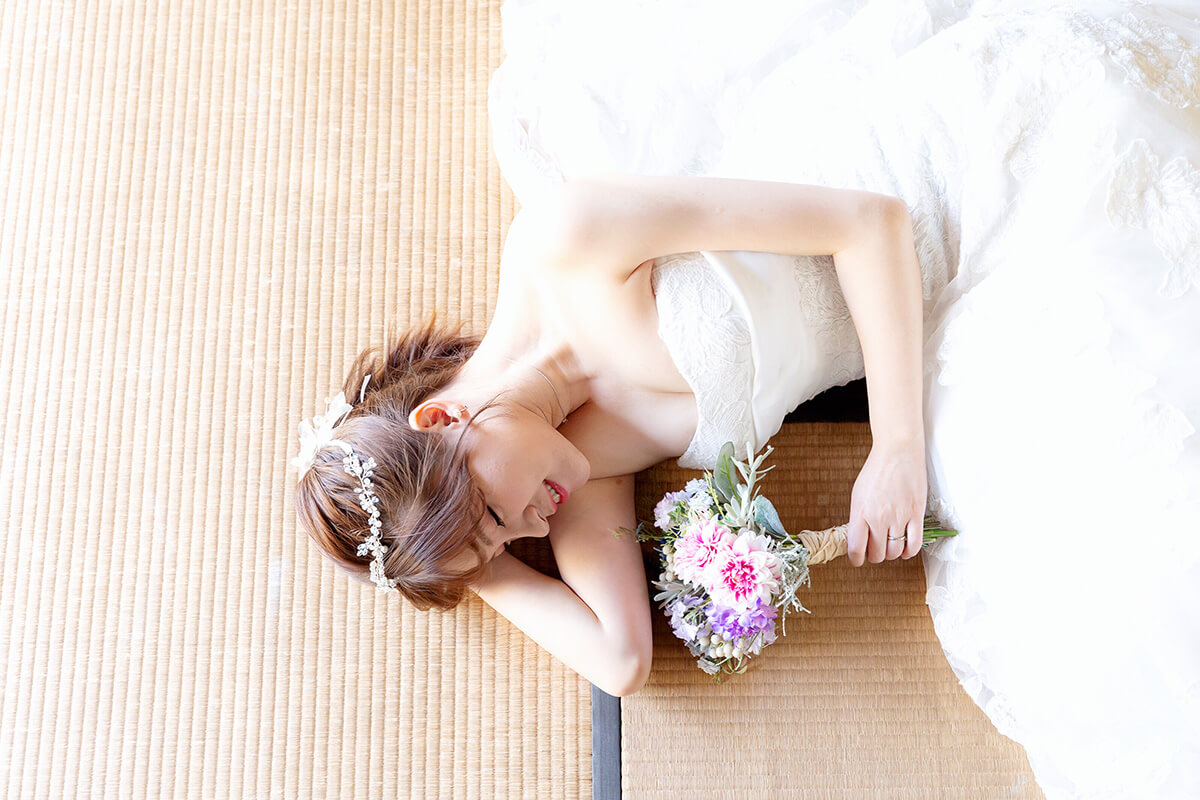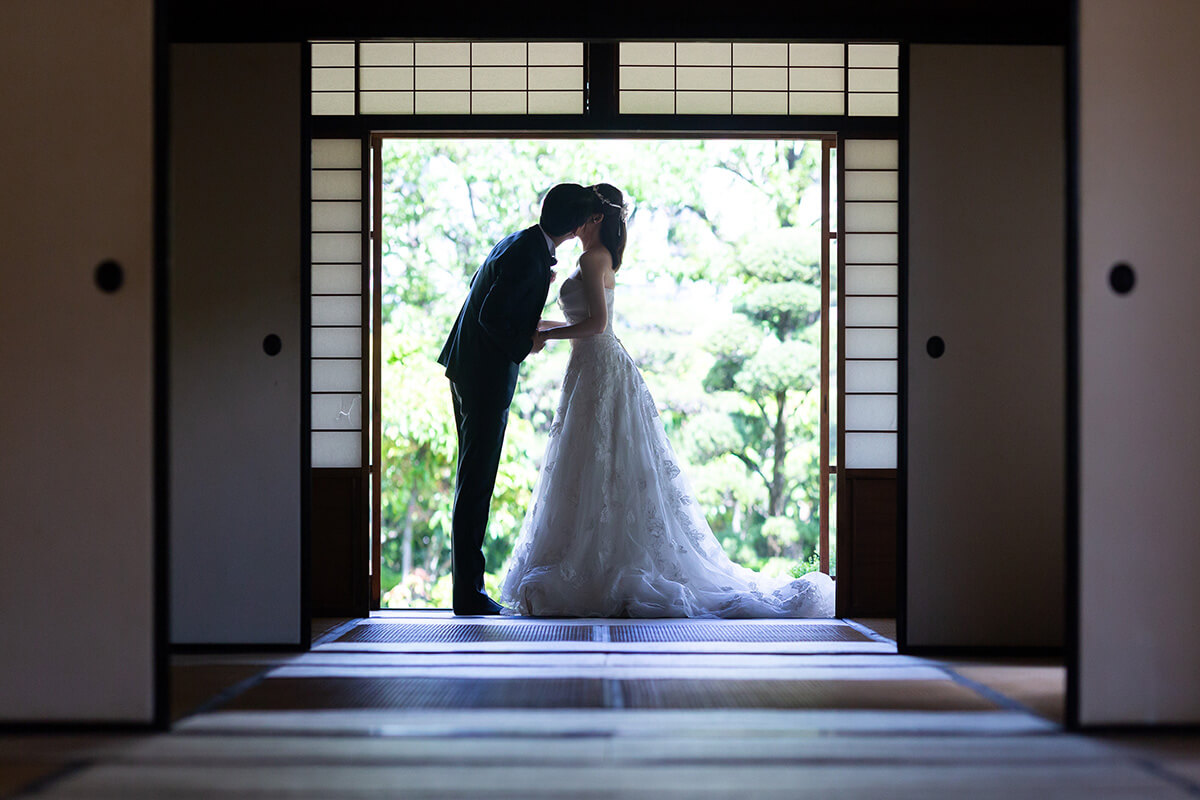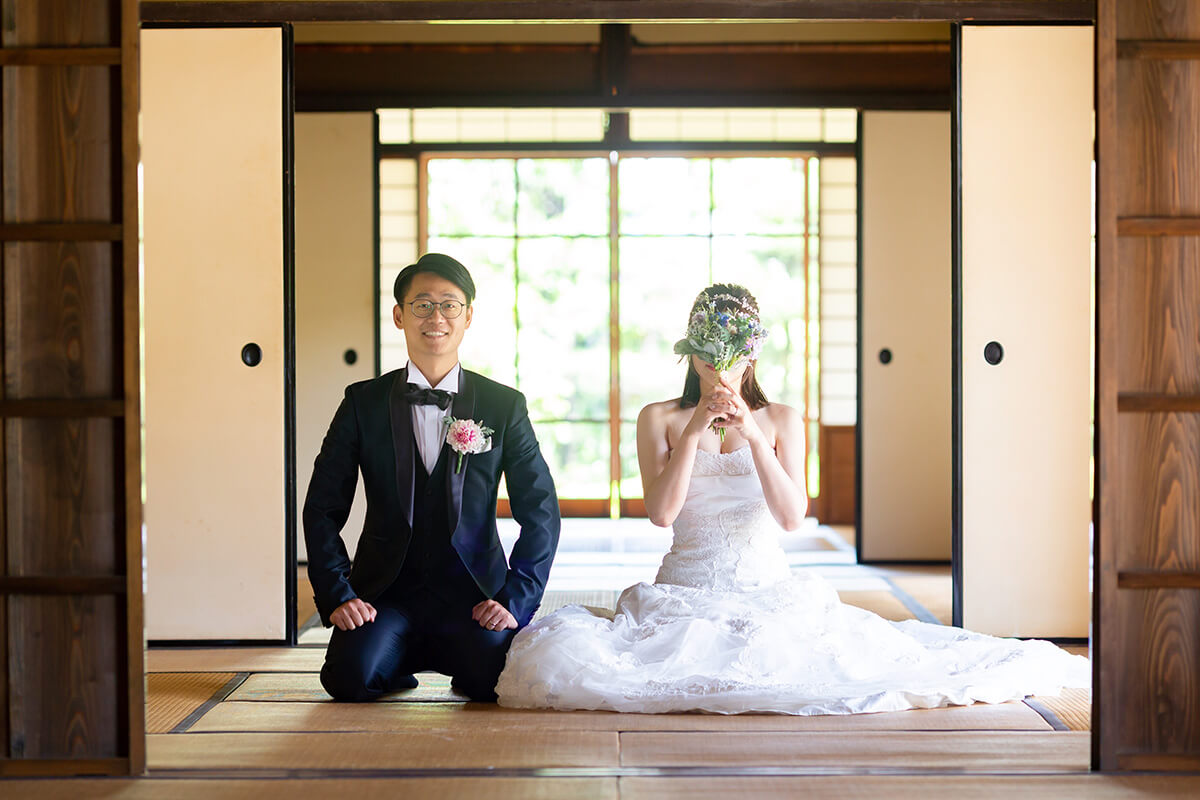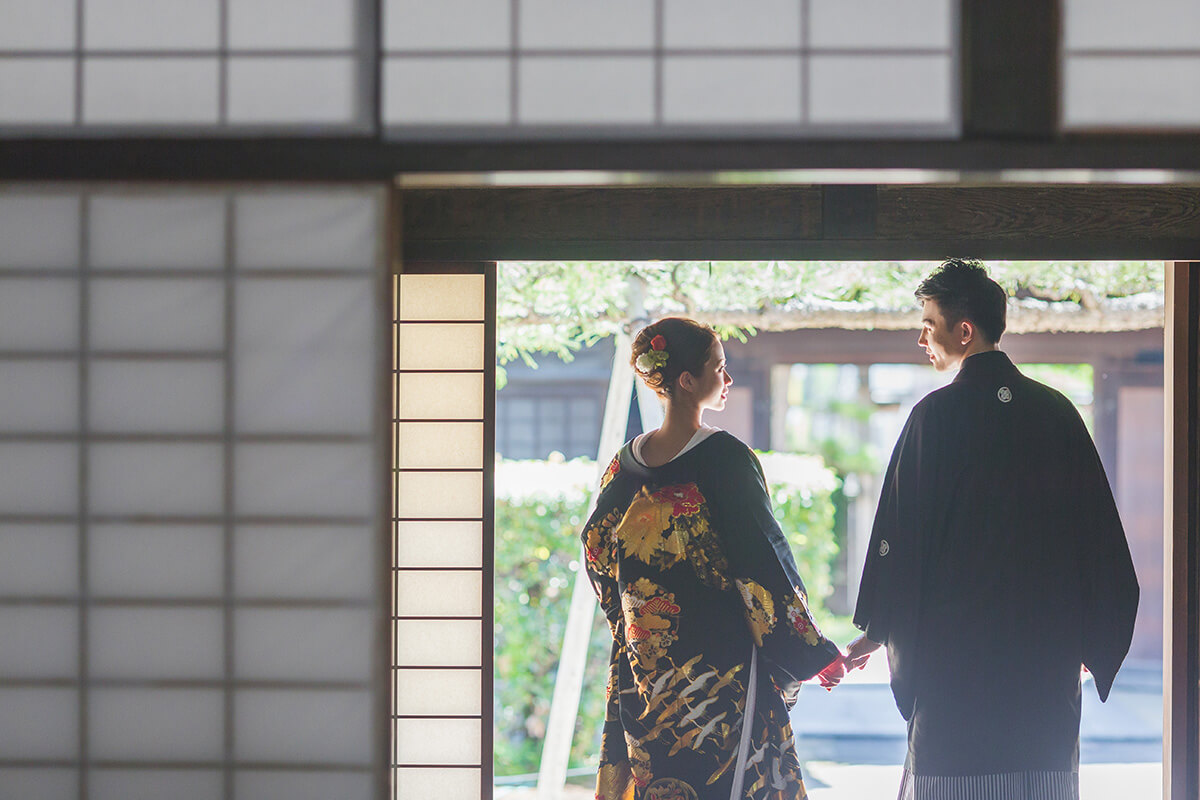 Konoike Shinden Kaisho, with its tiled ceilings and wooden structure, regarded as important culture asset
The main building has high ceilings and simple modest guest rooms that are spacious. The Japanese sliding doors and paper doors separate the open spacing. In addition, the building also preserved the stove and life appliances, enabling you to take wedding photographs in the ancient age of Japan.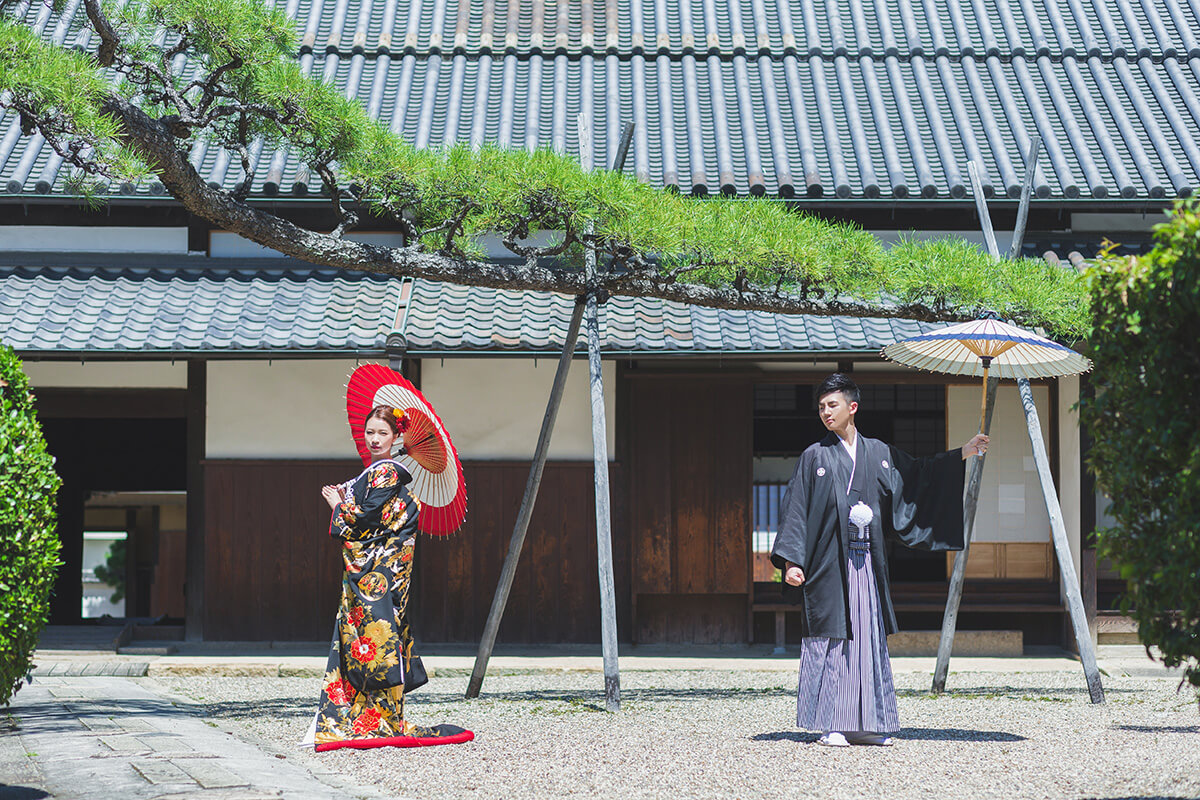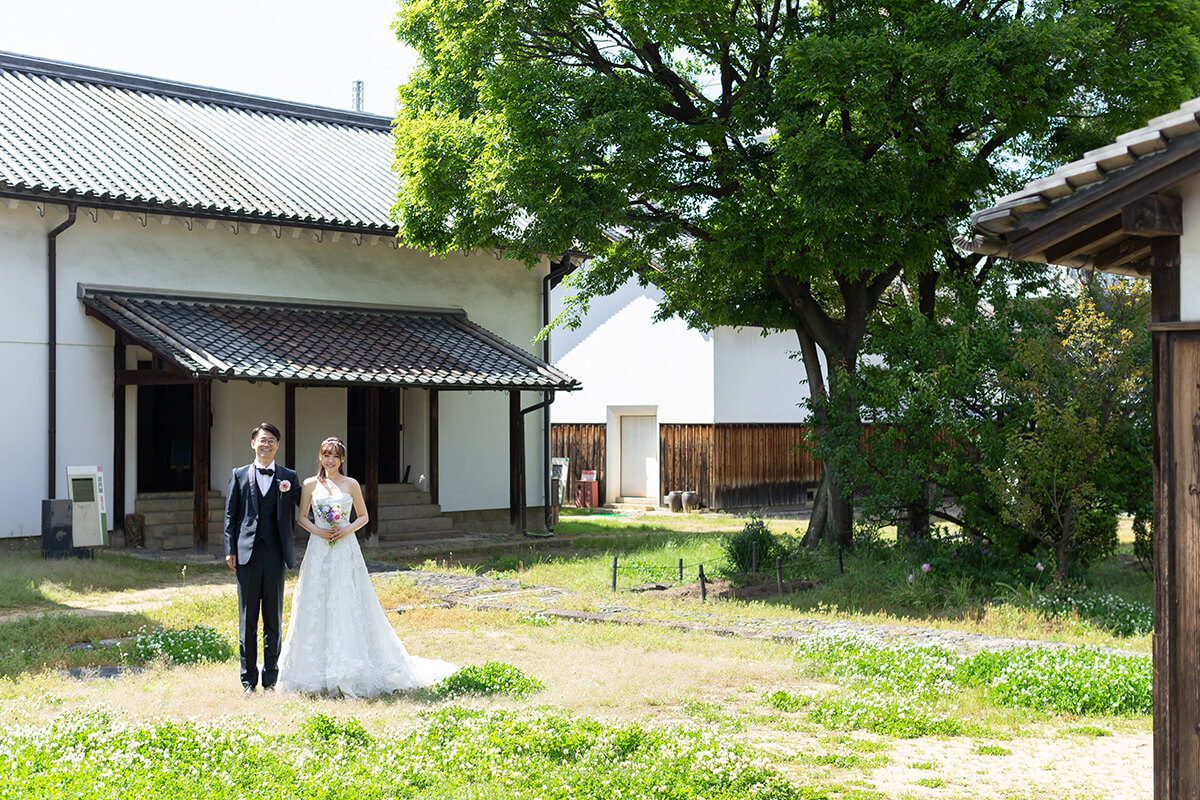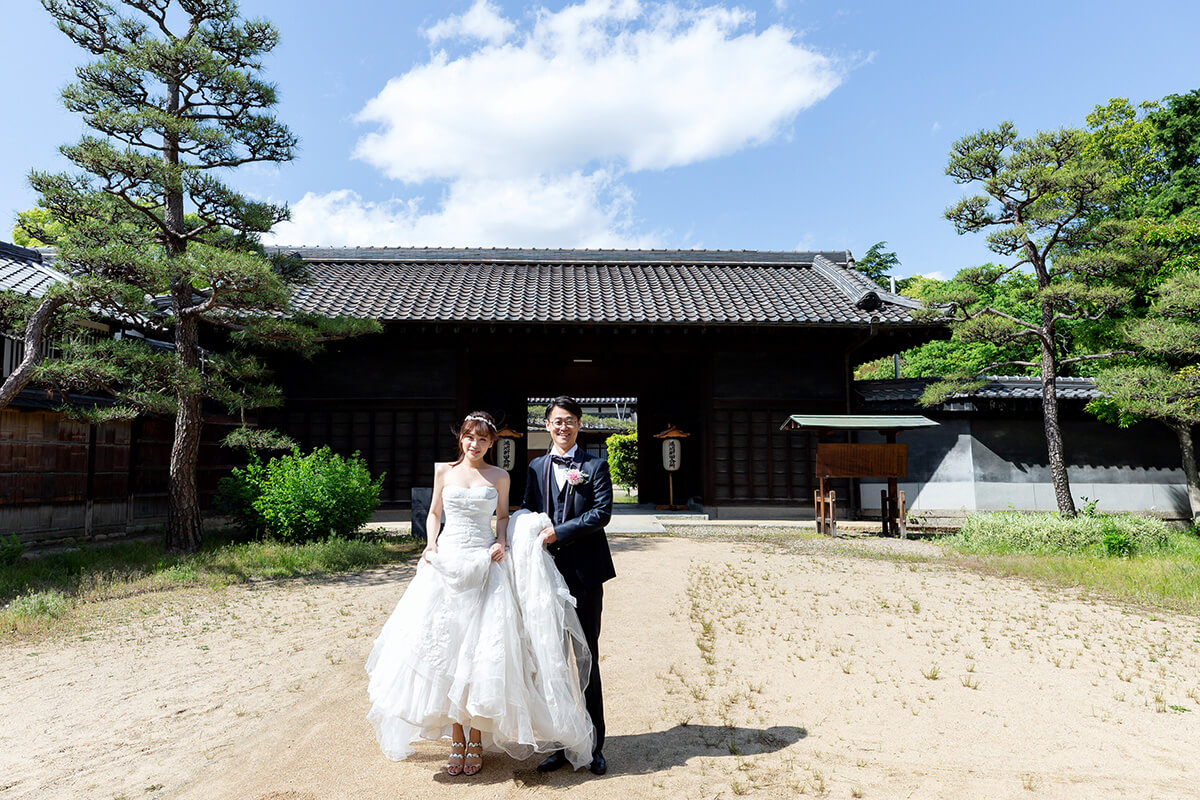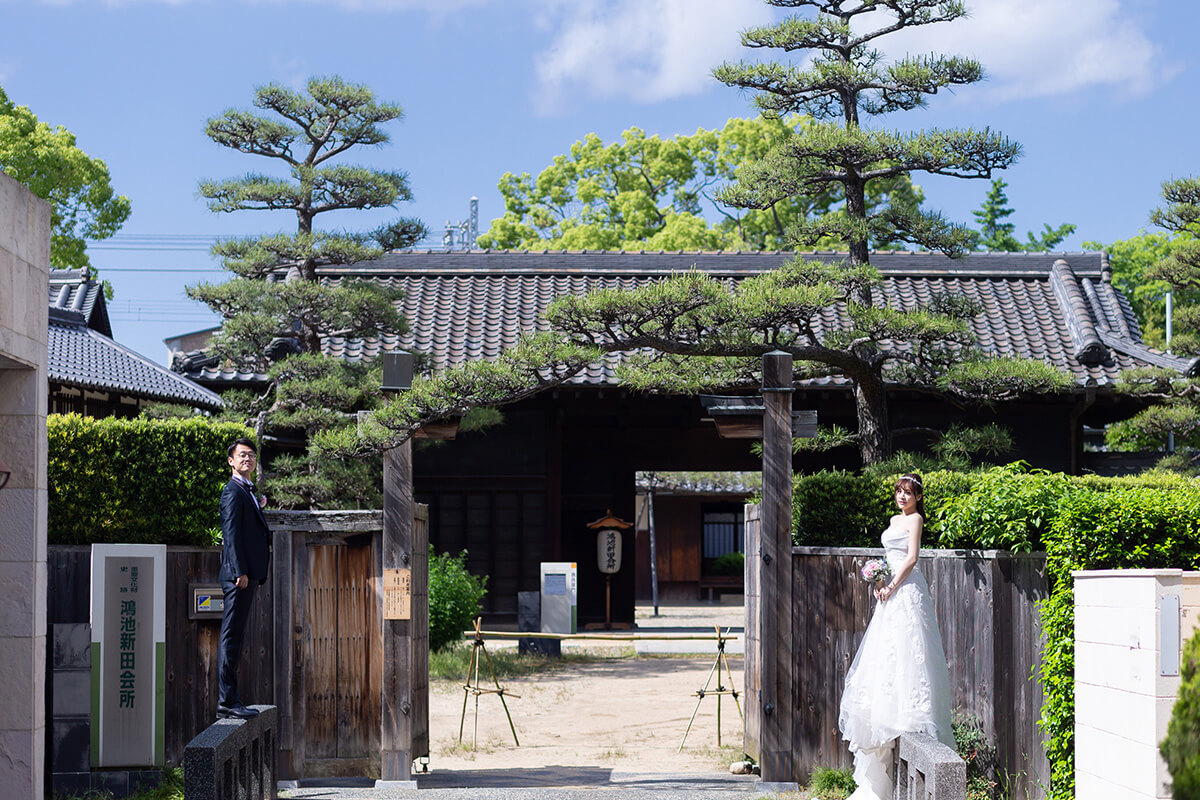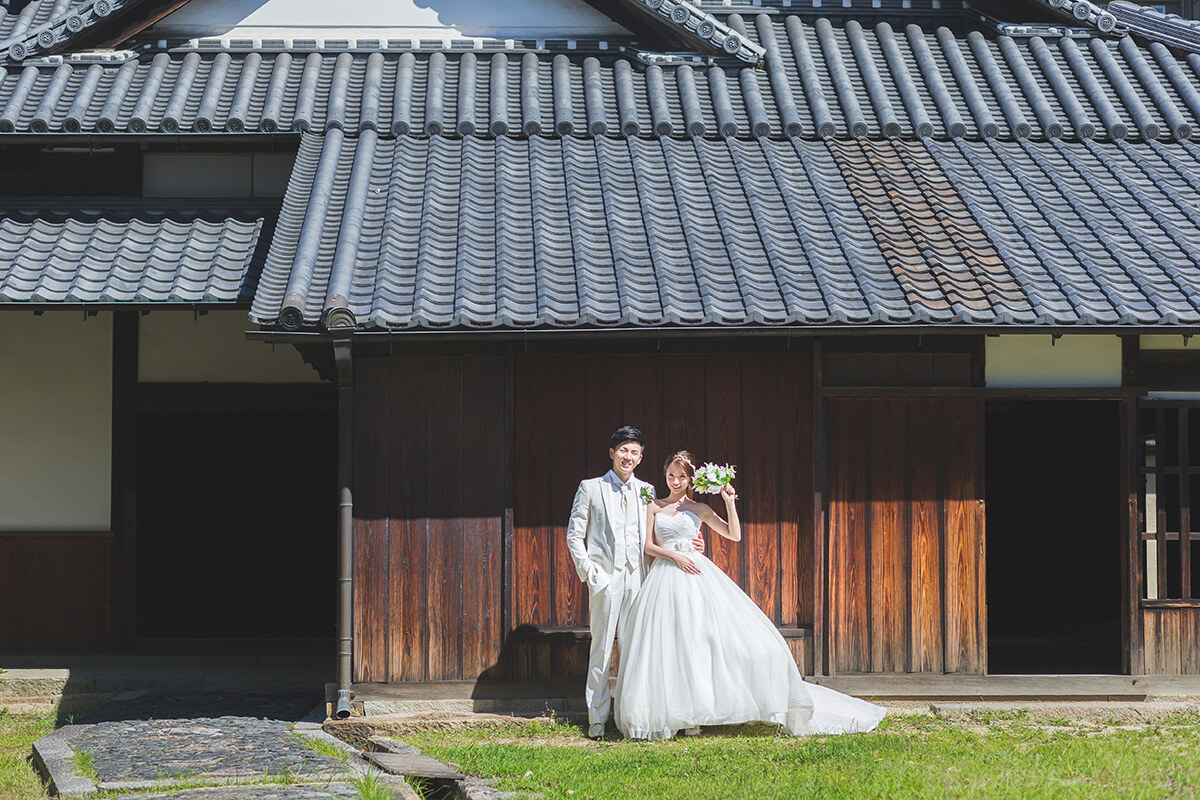 The perfect coexistence of Japanese building and garden
When the garden was built, beautiful stones and lanterns are placed along the pond, with Mount Ikoma in the background, filled with greenery. A Japanese house in the midst of natural scenery, coexisting in harmony.