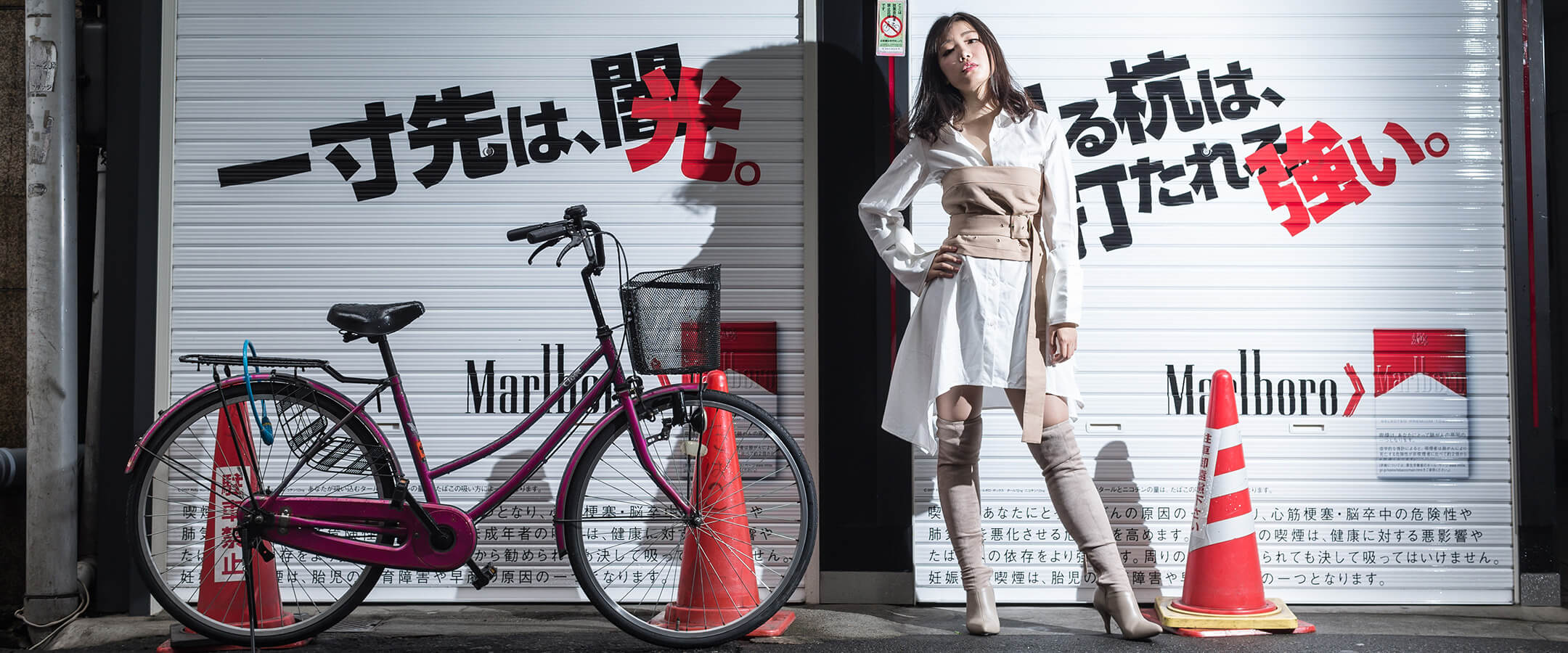 Osaka's exclusive entertainment street Kitashinchi is an area where finance sector executives and mingle and socialize, and is known as a high-end entertainment street in northern Osaka. On its narrow streets, there are now more than 3,000 food and beverage outlets, such as bars, clubs and izakayas. The neon lights flash on all night, and you could be mistaken for thinking you are in an otherworldly boomtown.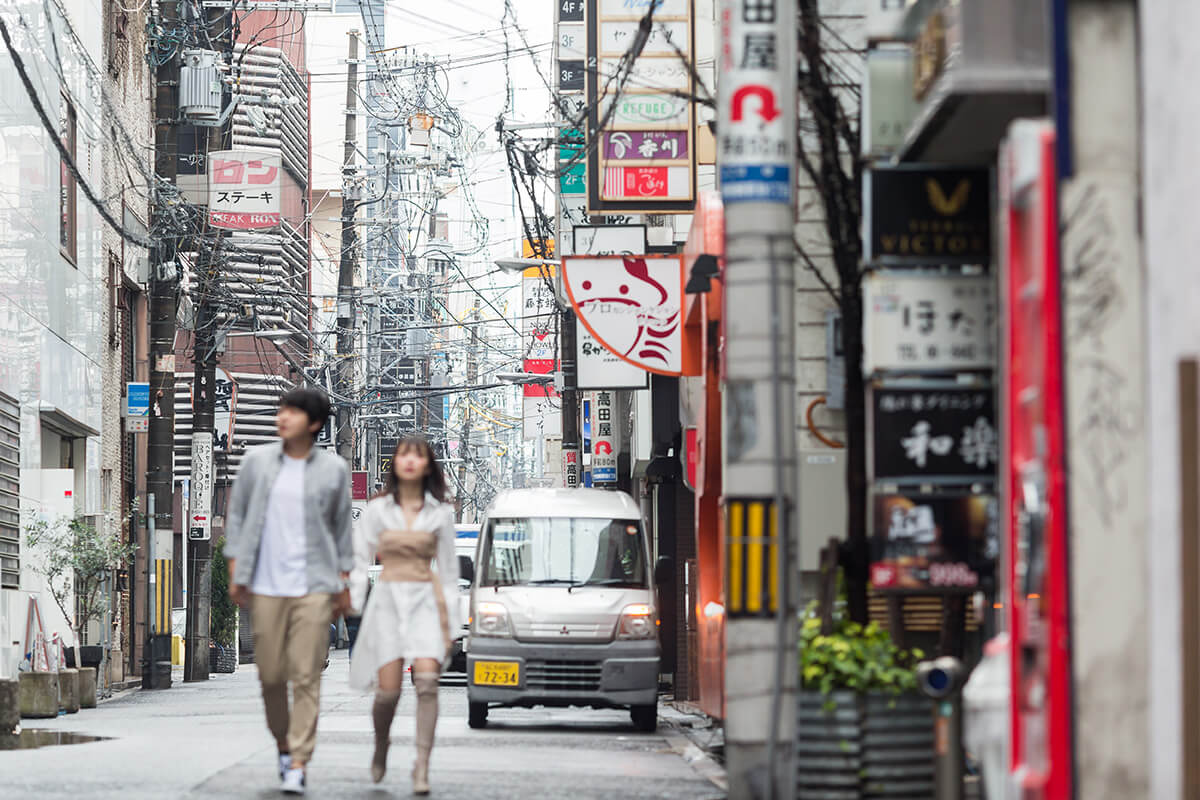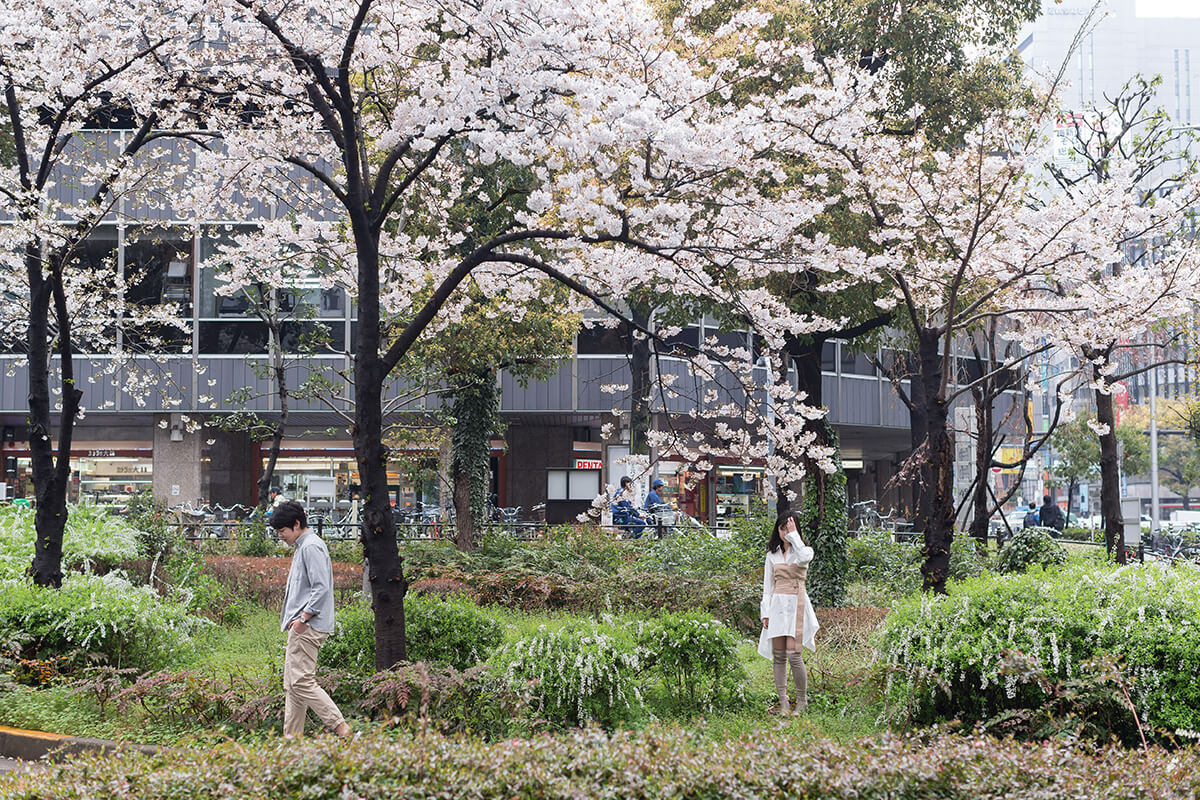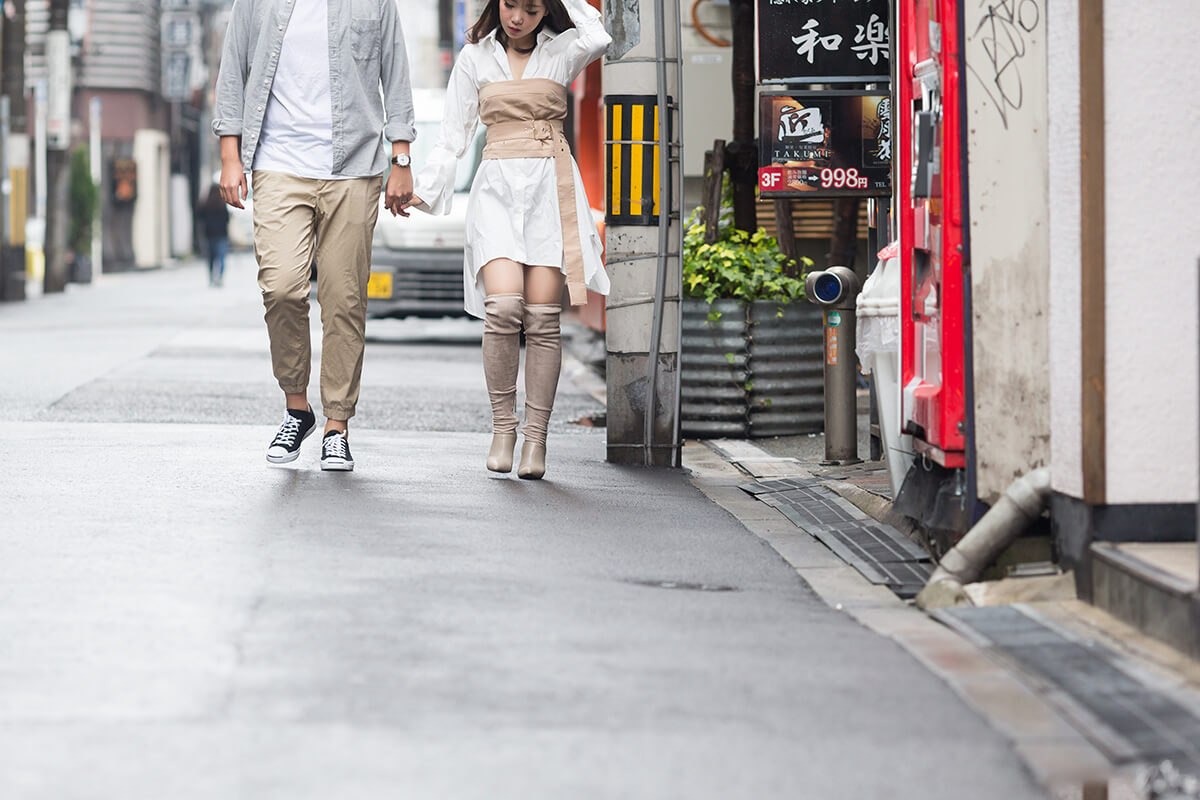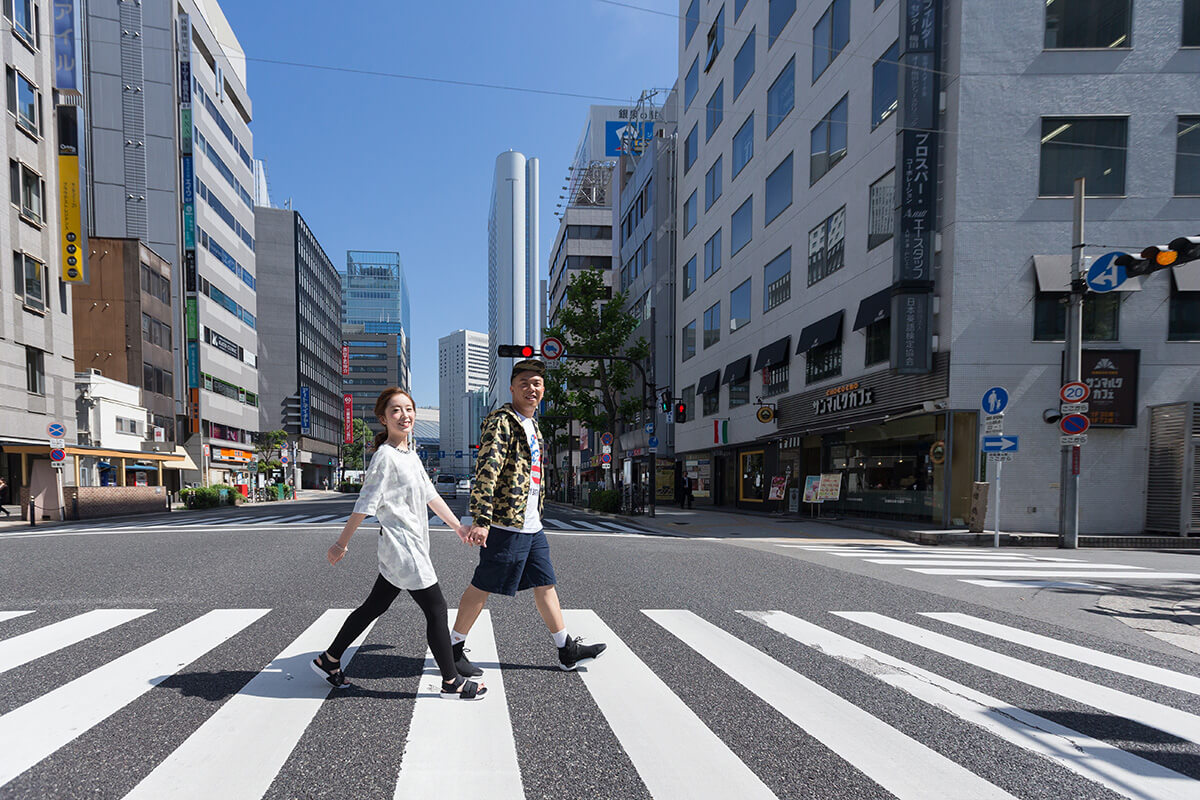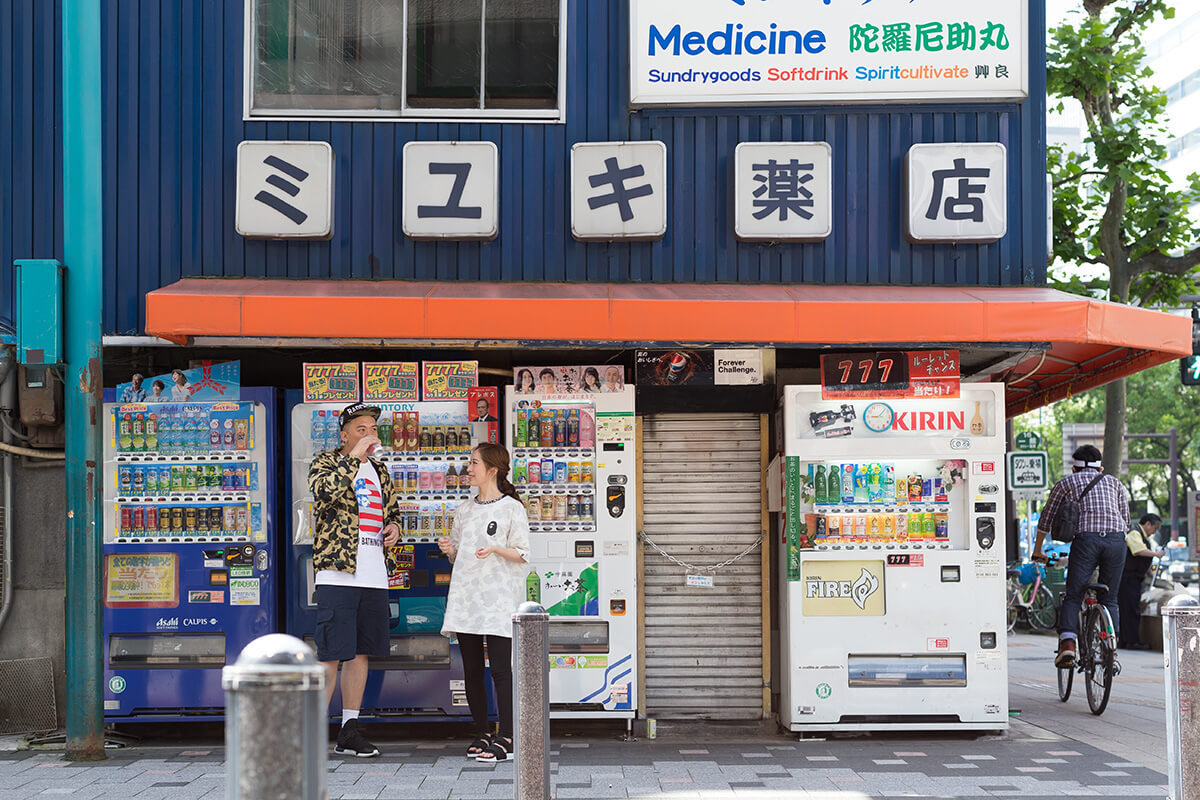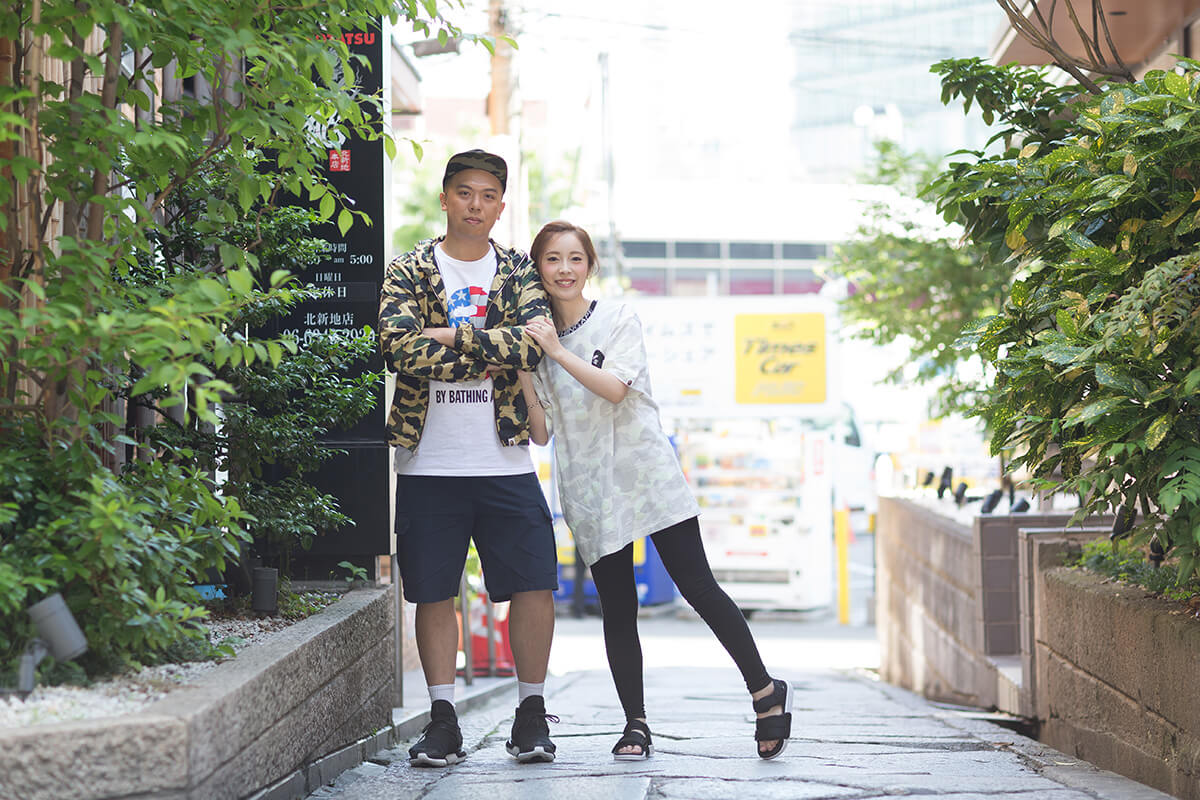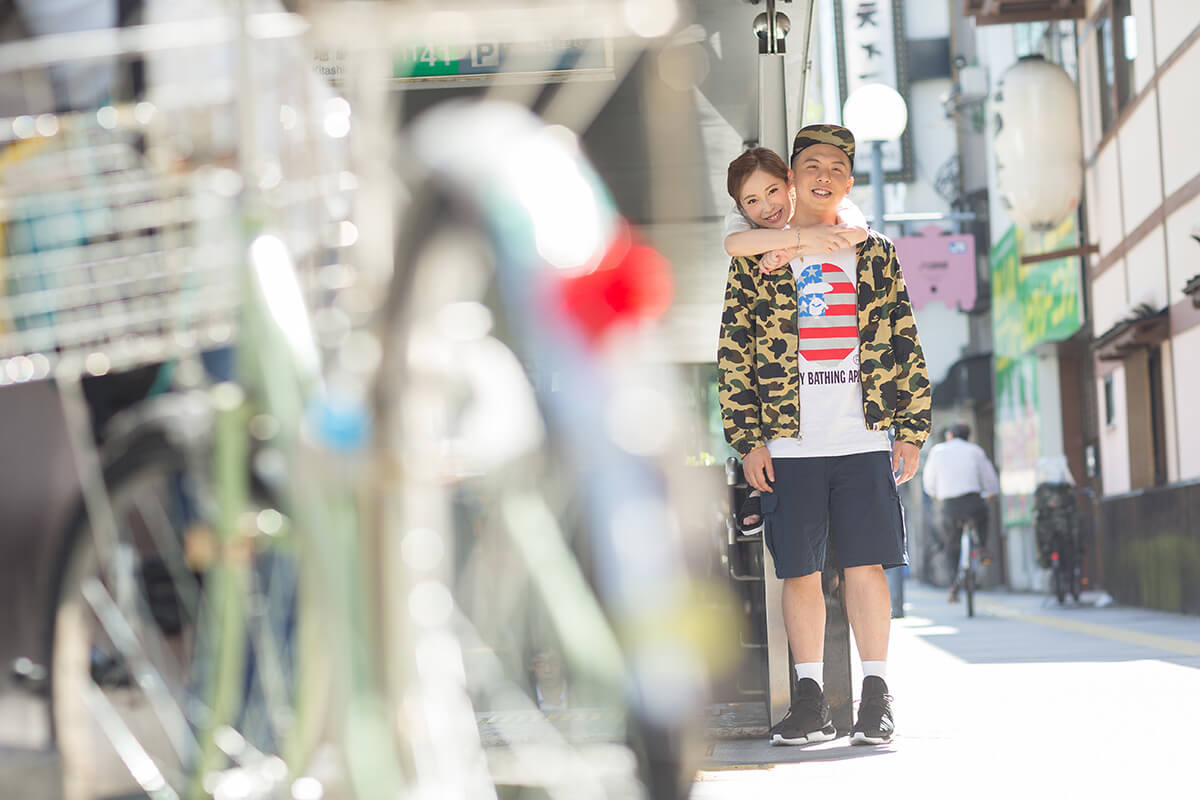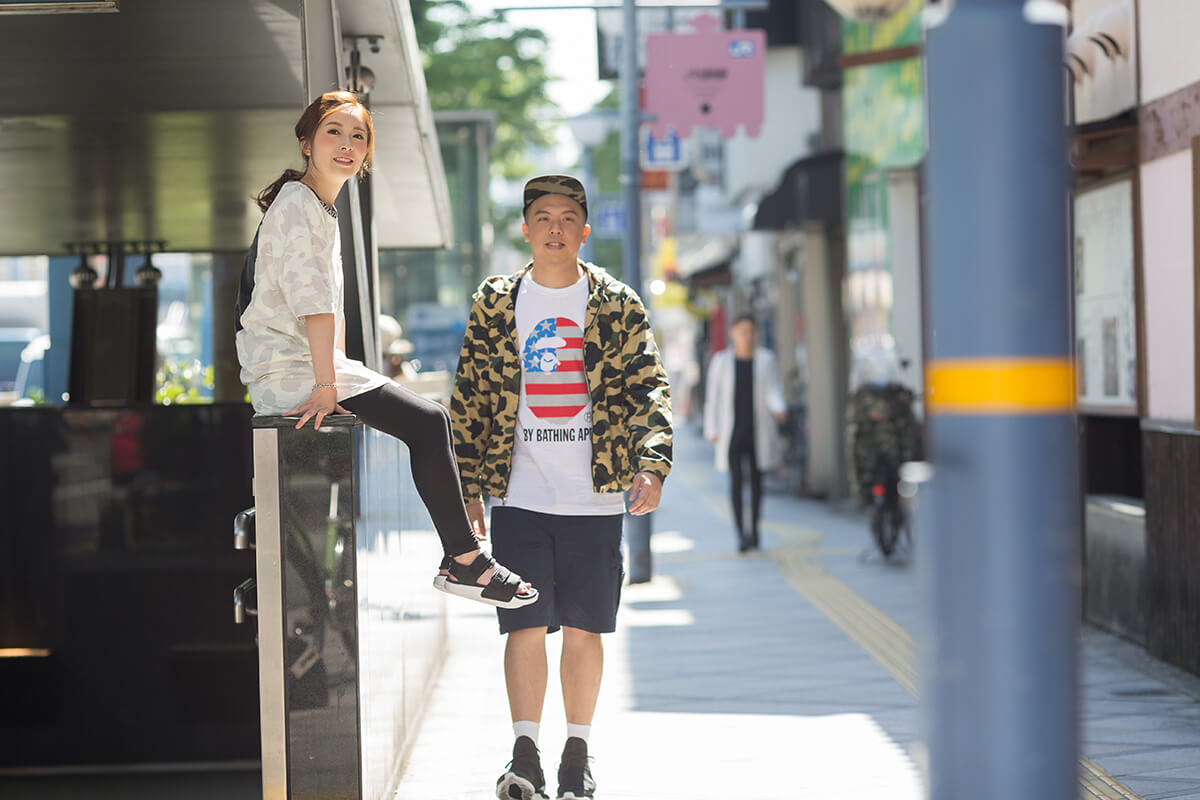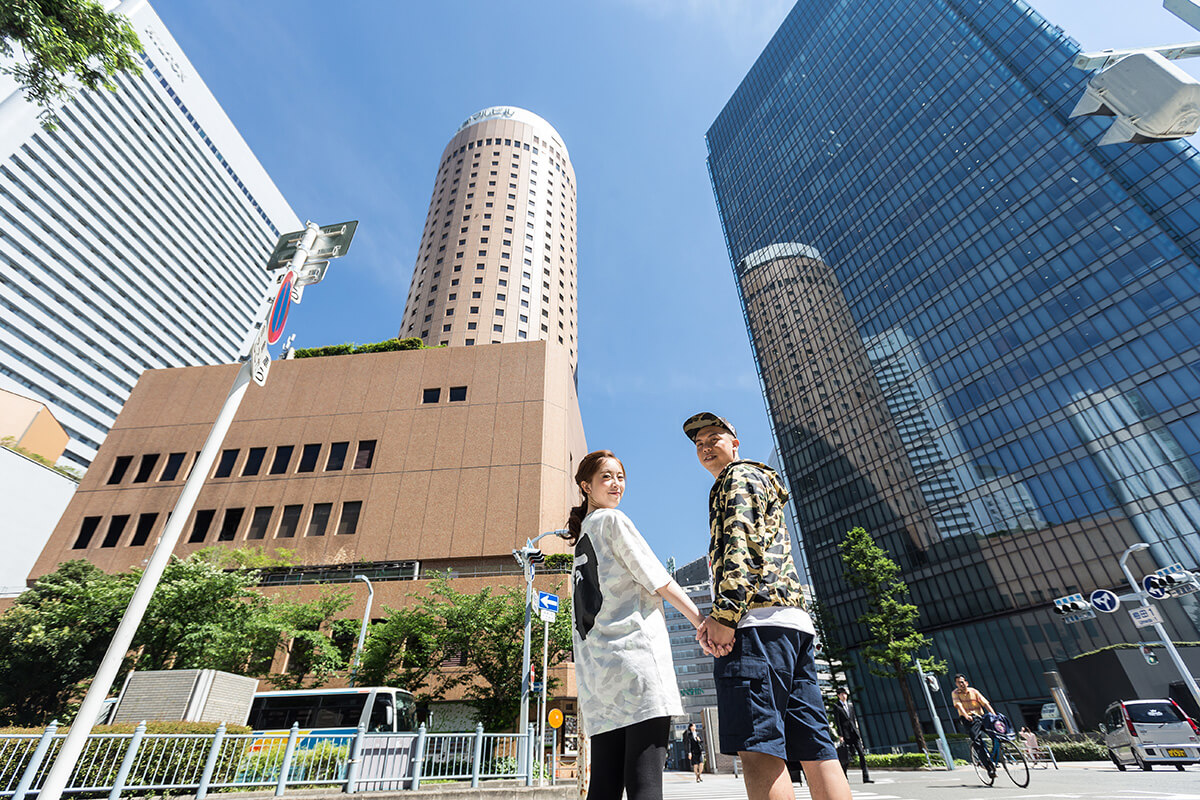 Lively vibes and vibrant colors are the biggest feature of Kitashinchi
In the main street of Kitashinchi, many food and beverage outlets can be found here, as well as many people and artifacts with colorful personalities, creating a unique and lively streetscape. This area is very suited towards photoshoots of couples who are wearing their usual casual attire.