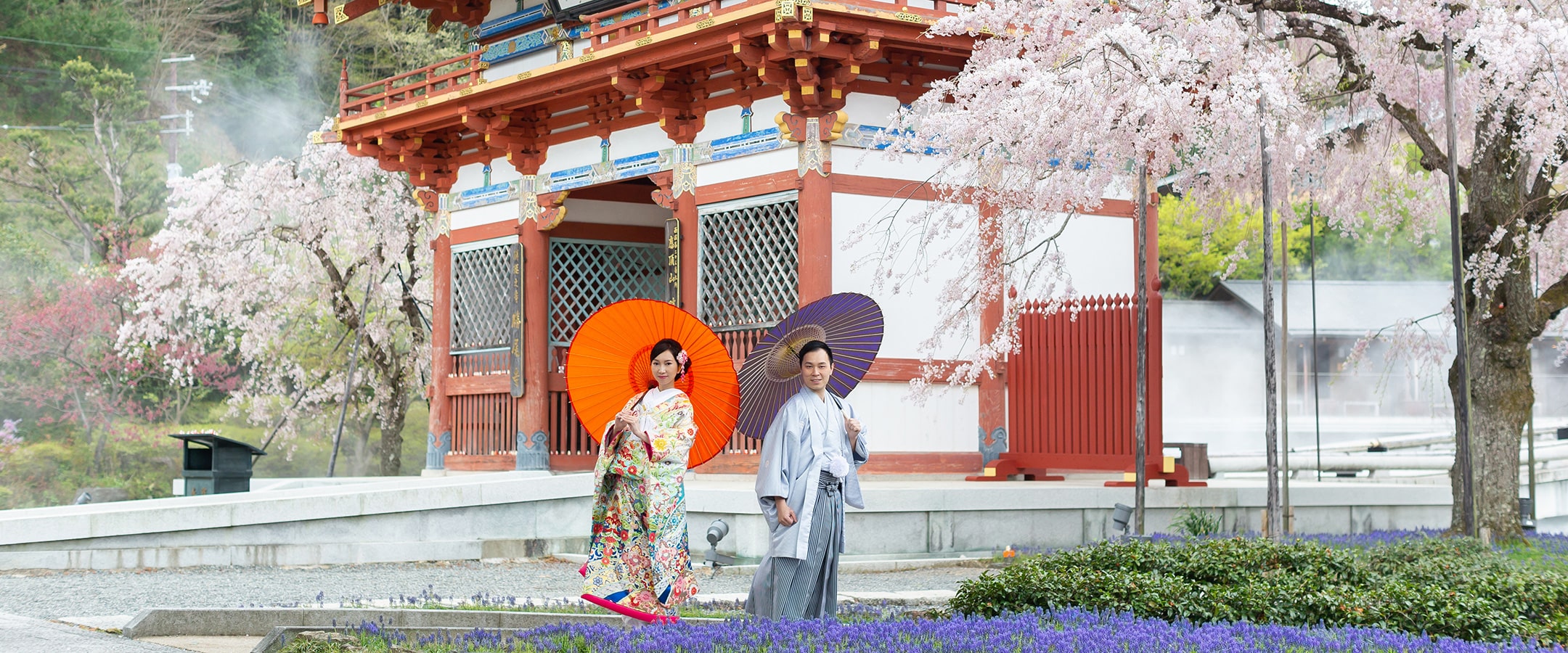 Katsuo-ji
[ADD. FEE ¥11,000(including tax)]
[Only applicable for 1 outfits plan]
Pray for good fortune in this 1300-year-old ancient temple Katsuo-ji Temple, hidden in the northern hills of Osaka, features different landscapes throughout the changing seasons of the year. In order to pray for "good fortune", students, businessmen or graduates who have just entered the workforce will come to this place to worship the Gods for good luck. The daruma dolls scattered throughout the temple is also another distinctive highlight.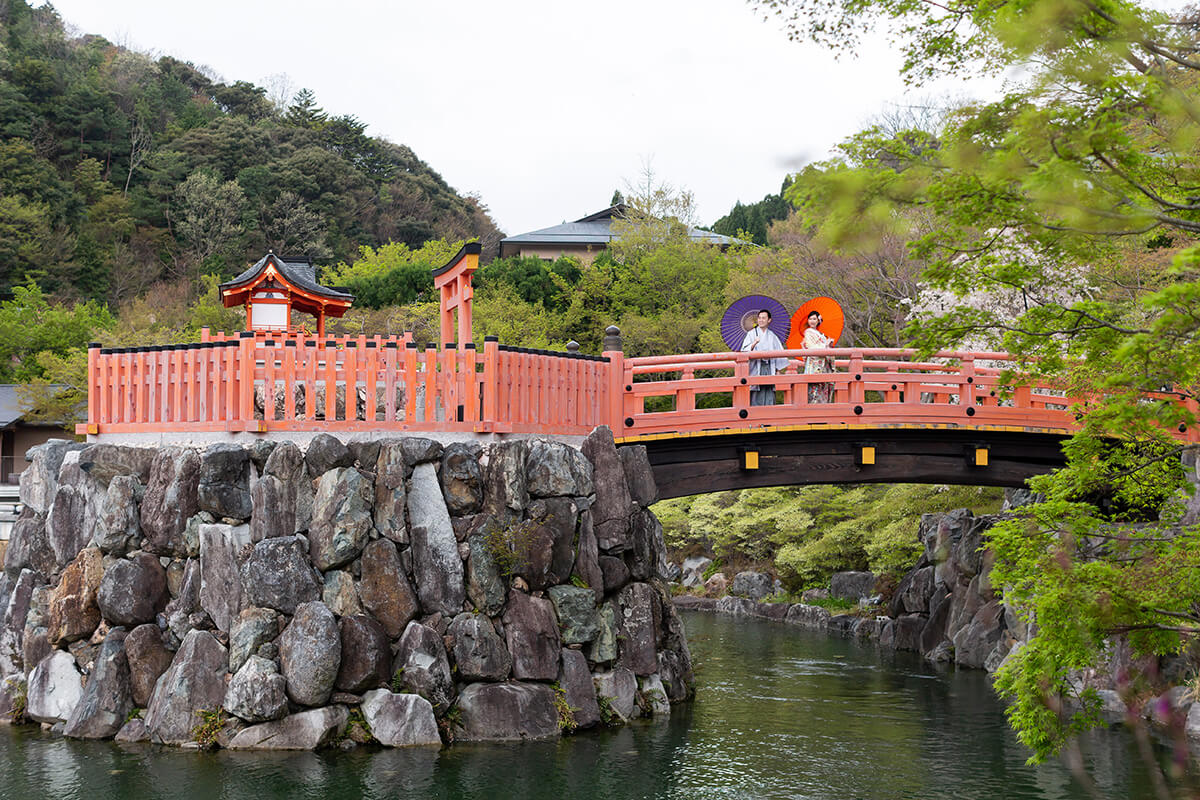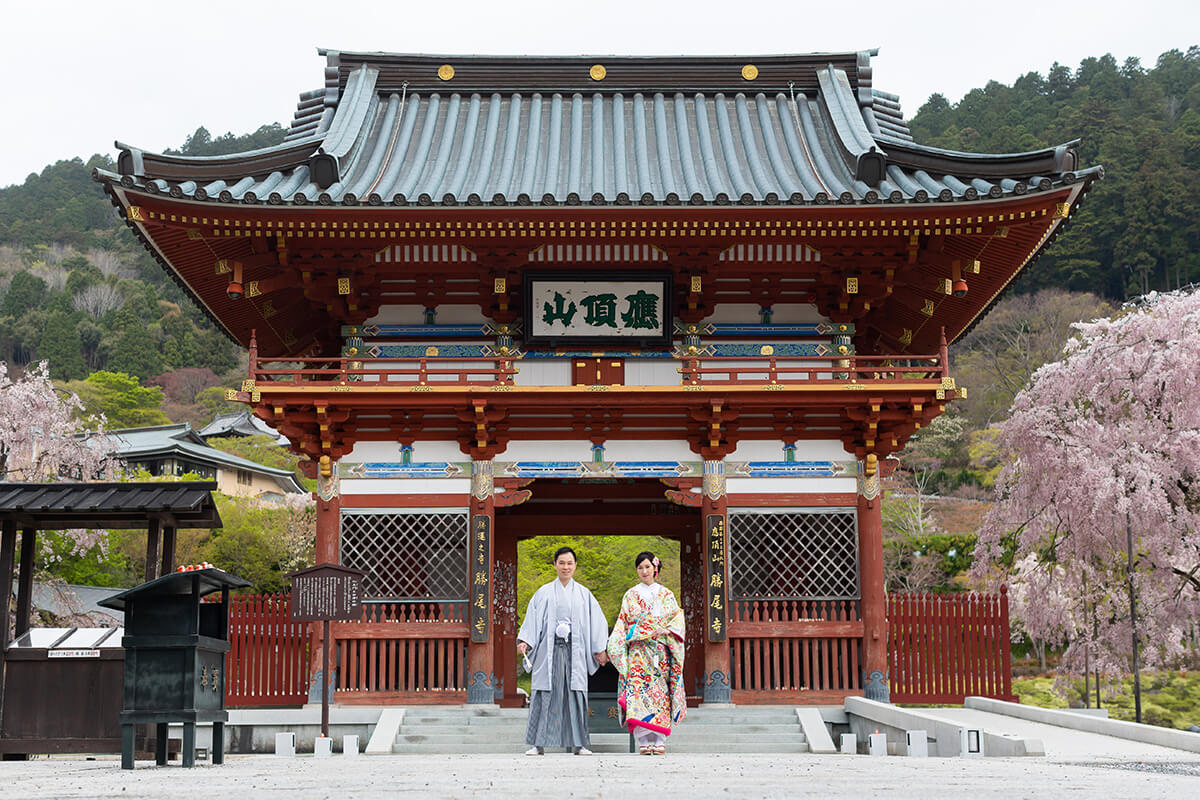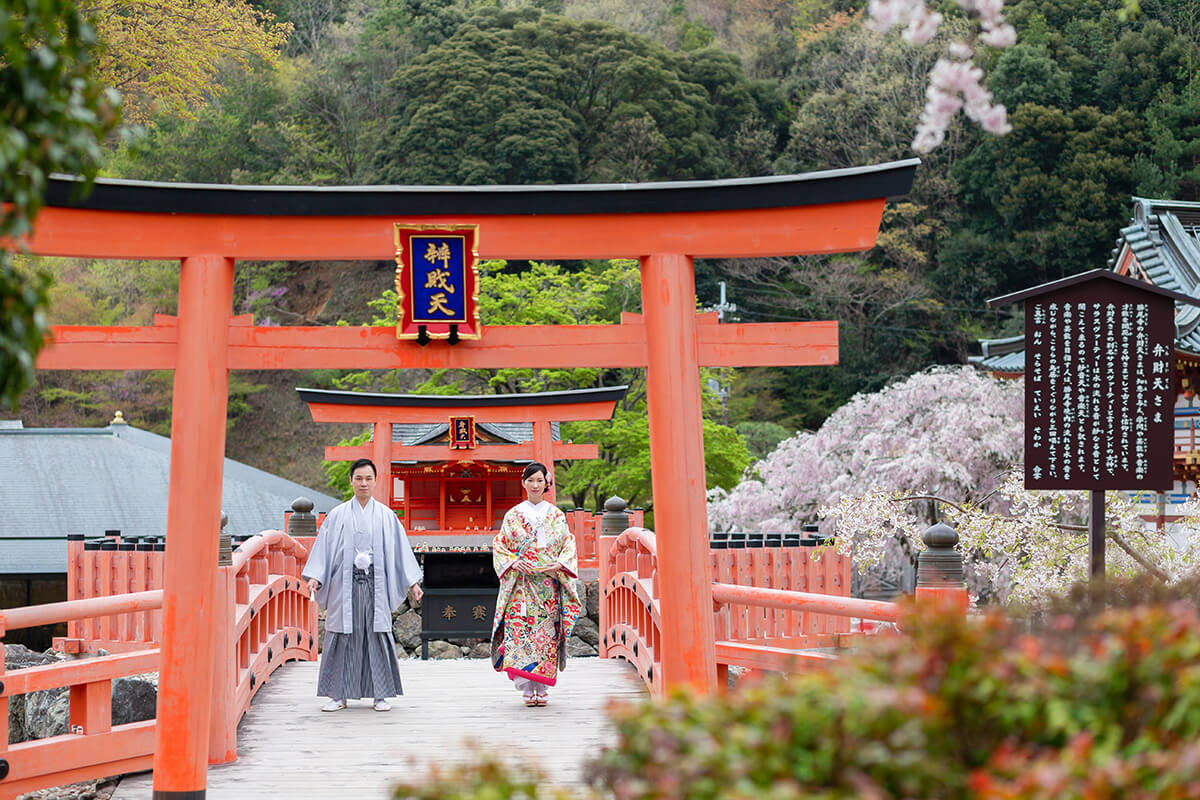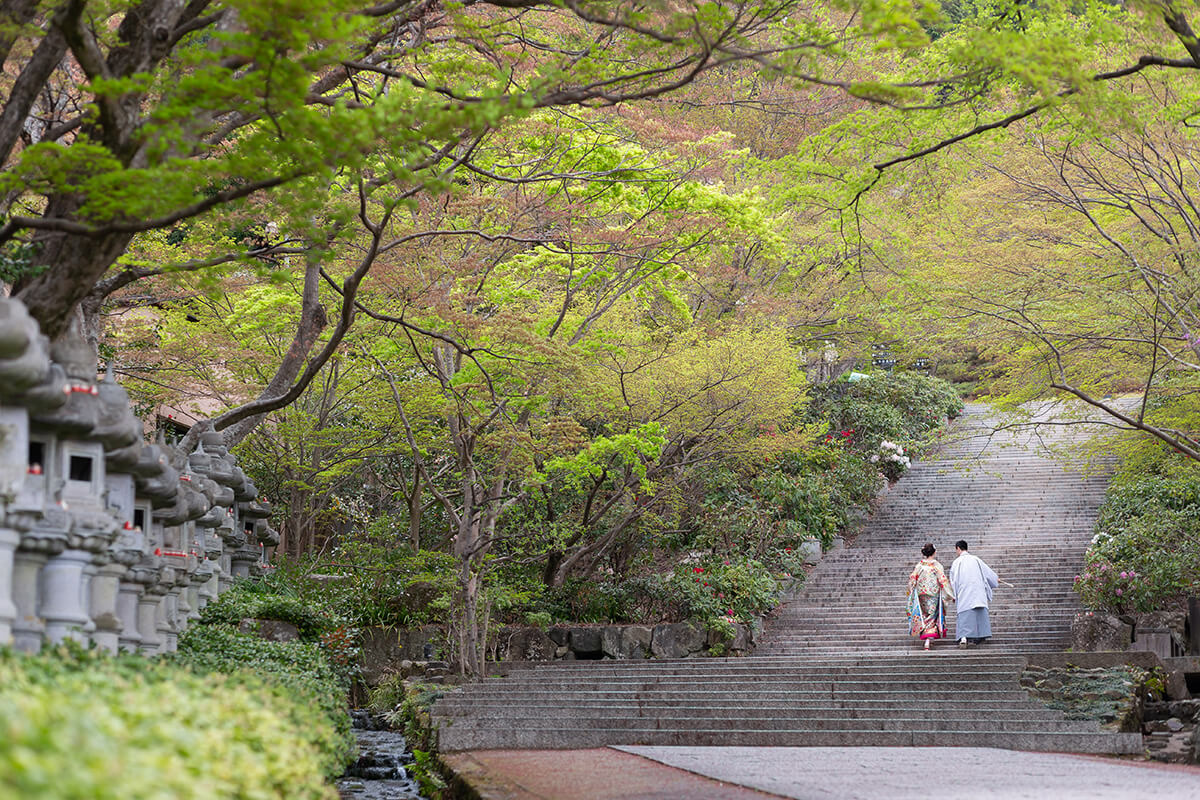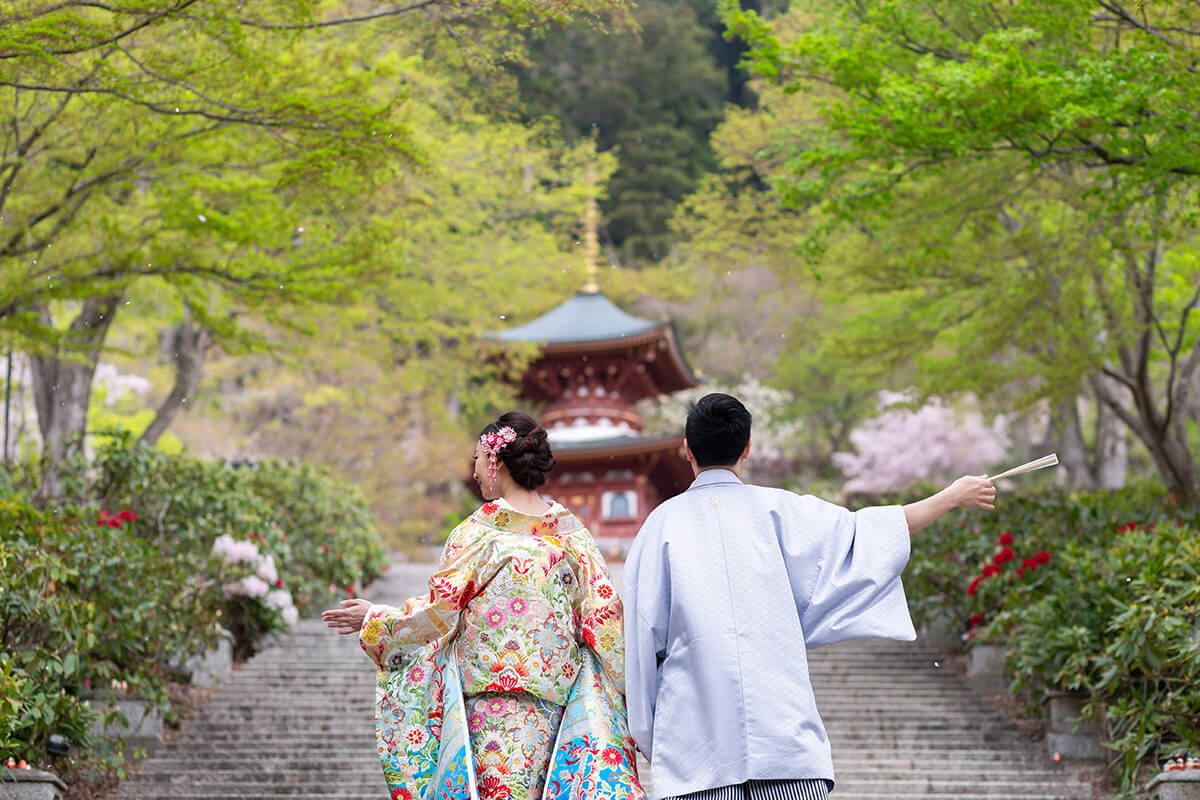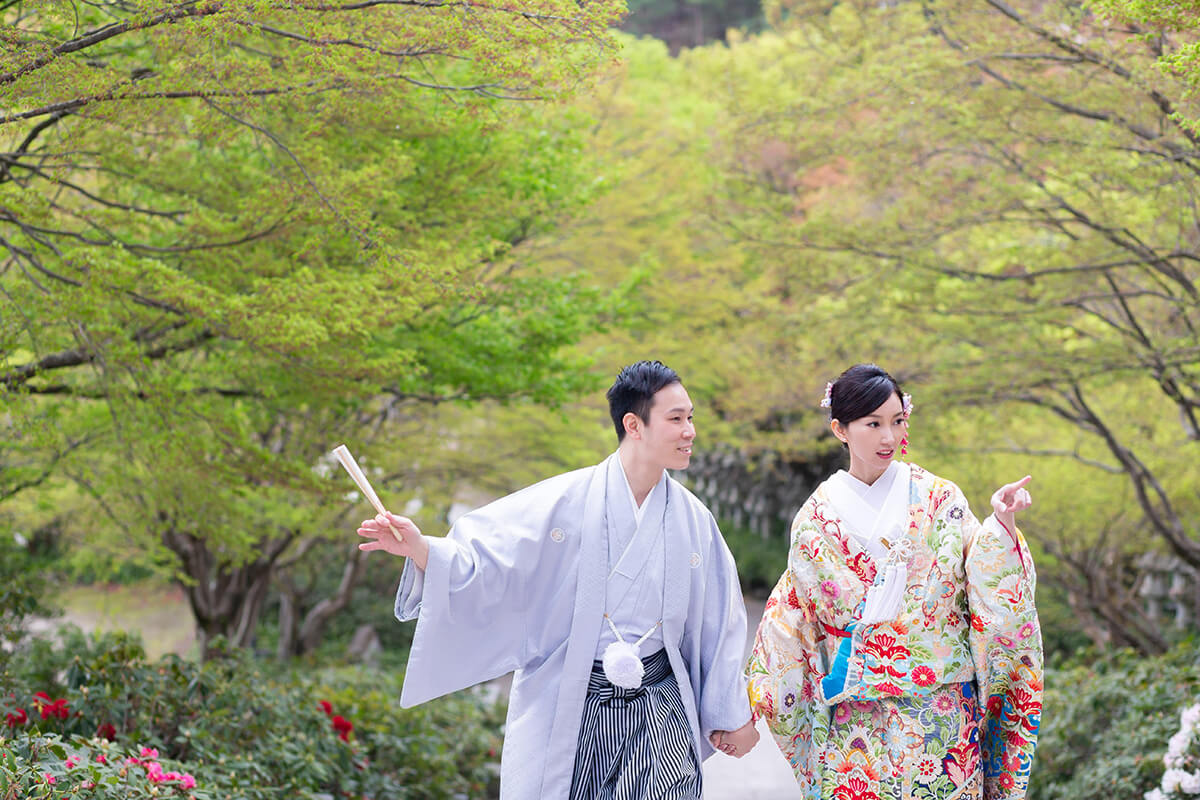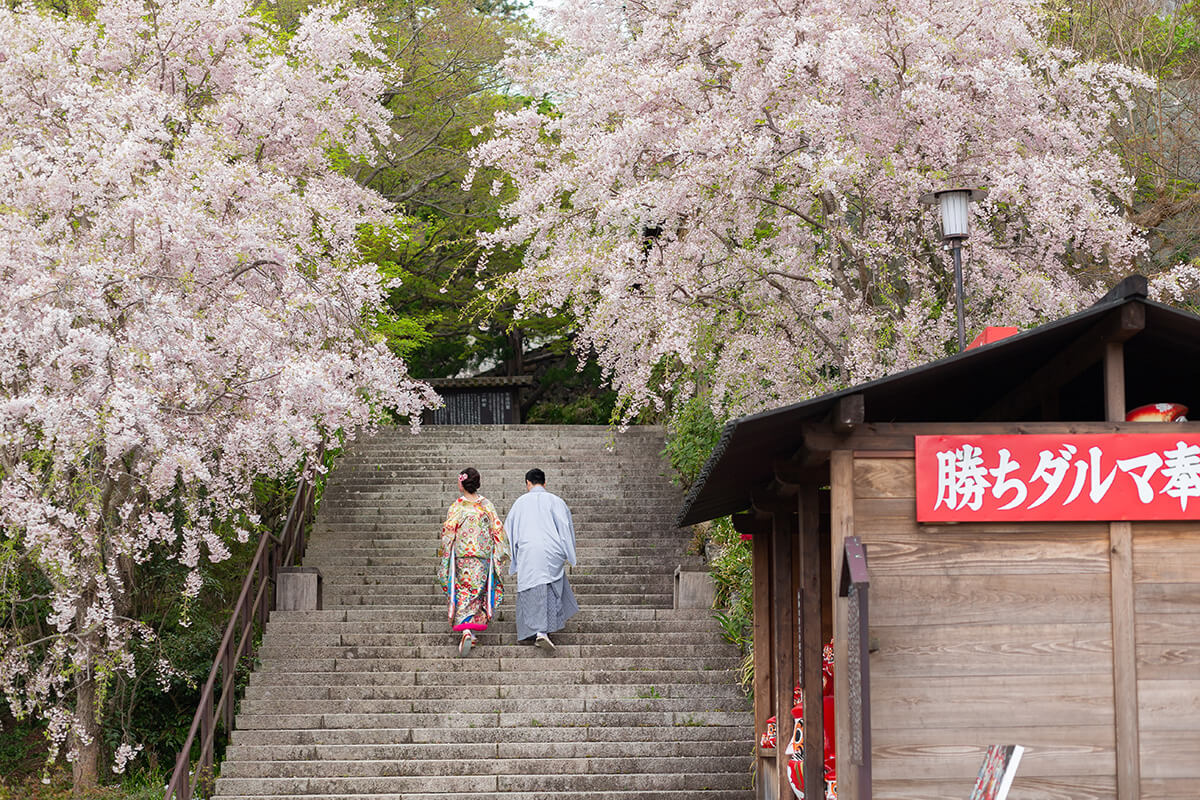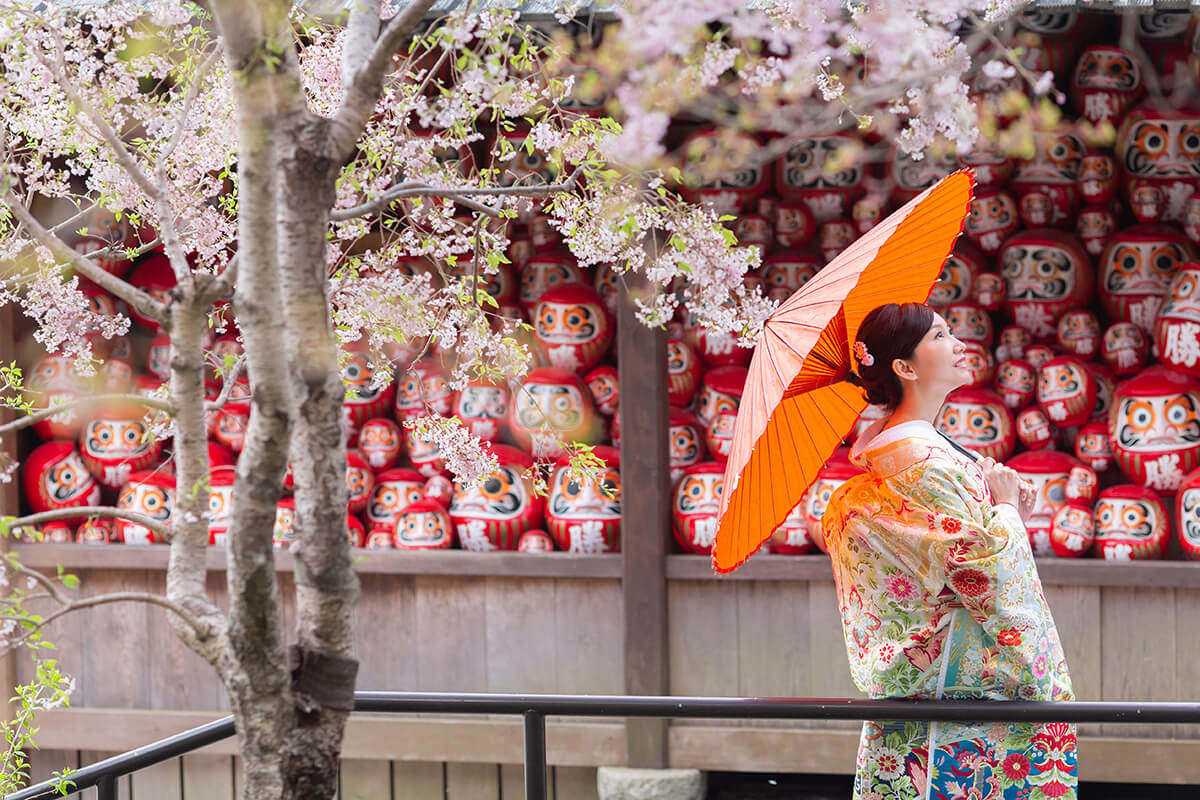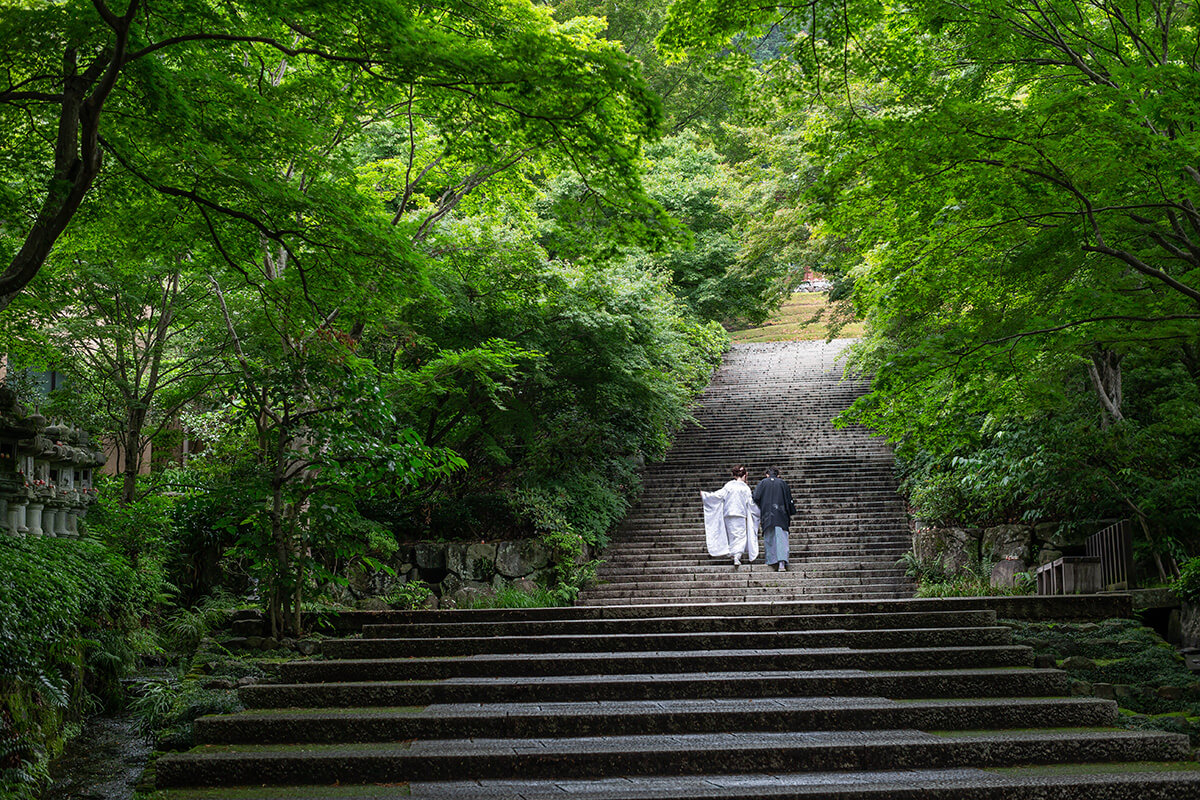 Beautiful scenery with four distinct seasons and a thousand-year-old temple surrounded by nature
Katsuo-ji Temple, with its rich natural resources, exhibits landscapes with varying colors due to the changing of the seasons. The cherry blossoms of the spring, the hydrangea blooms of the early summer, and the reddening leaves of autumn attract many visitors to this famous temple.