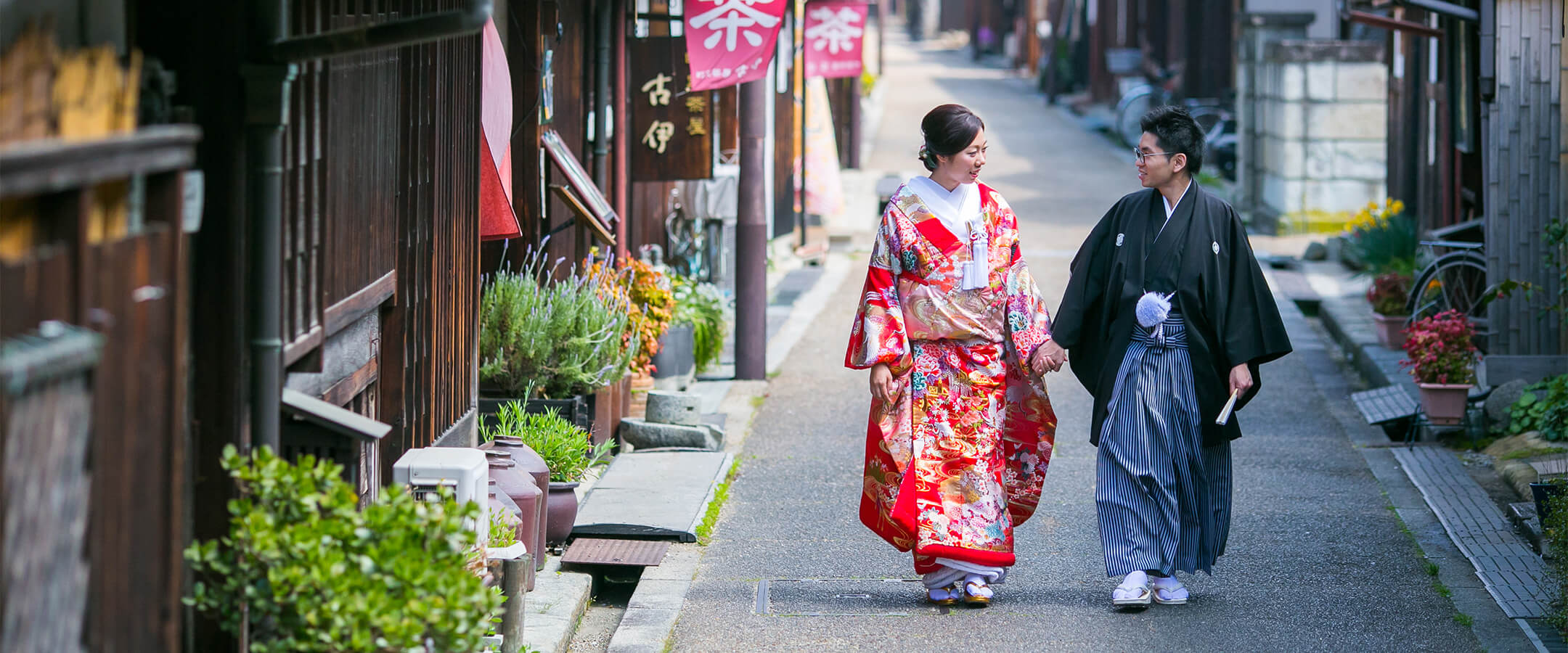 Imai-cho
[ADD. FEE ¥11,000(including tax)]
[As 2 Locations]
Crossing the historical streets of this ancient town is like experiencing life in the Edo Period. Imai-cho, located in Kashihara City, Nara Prefecture, has intricate and narrow winding alleyways connecting the many Edo-era family houses to each other. As an important world architectural heritage site, more than half of the old houses are now properly preserved and maintained, imbuing a rich narrative of life in the Edo Period that have been preserved to this day.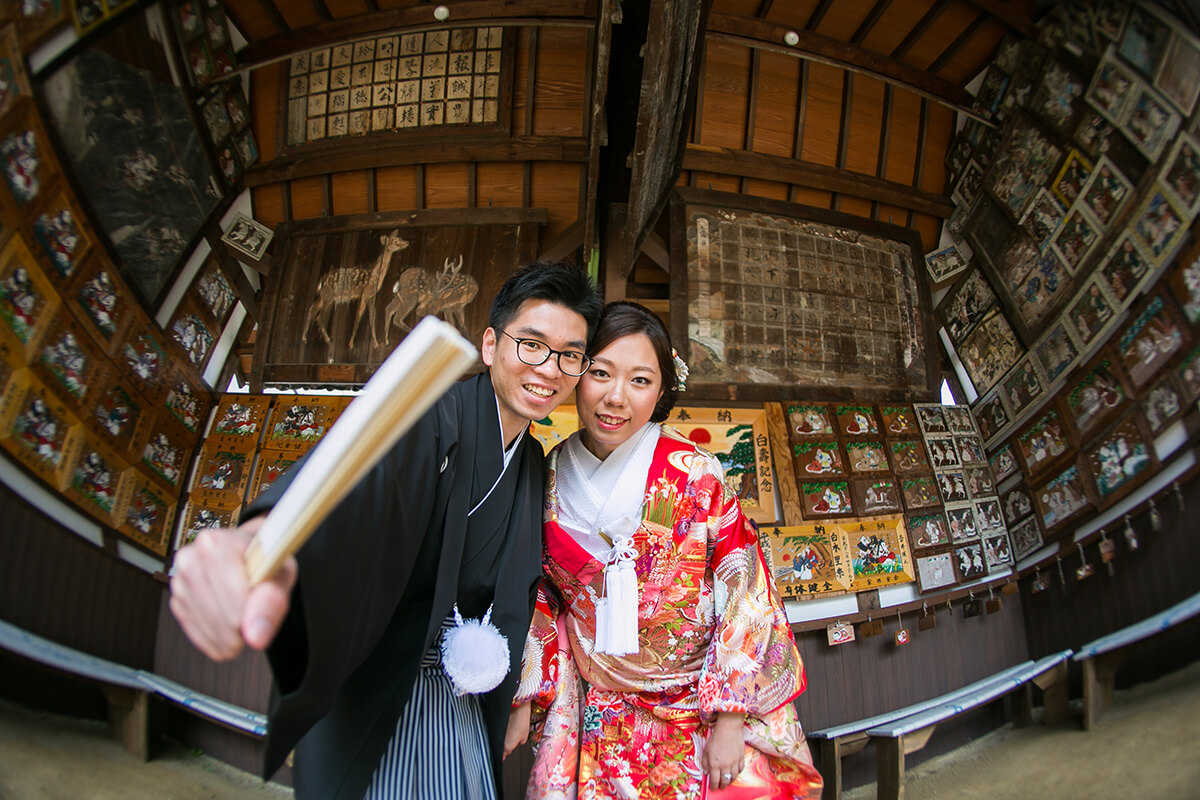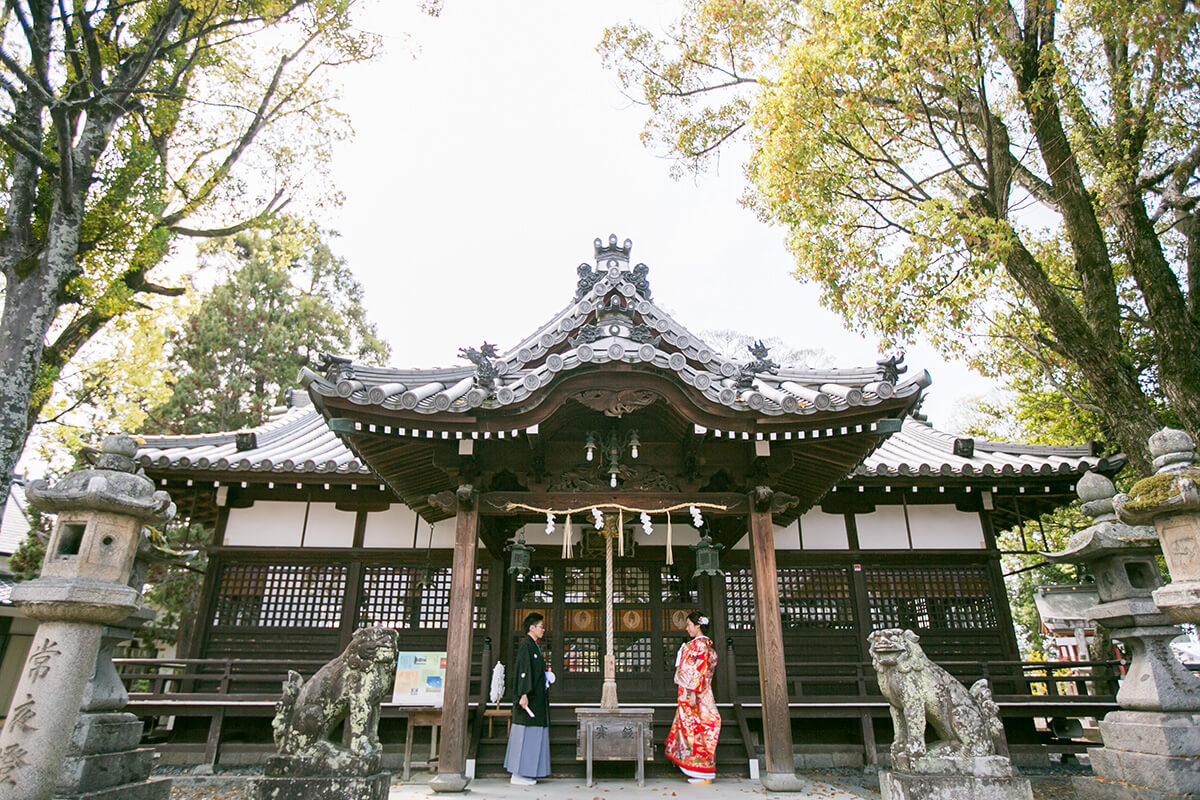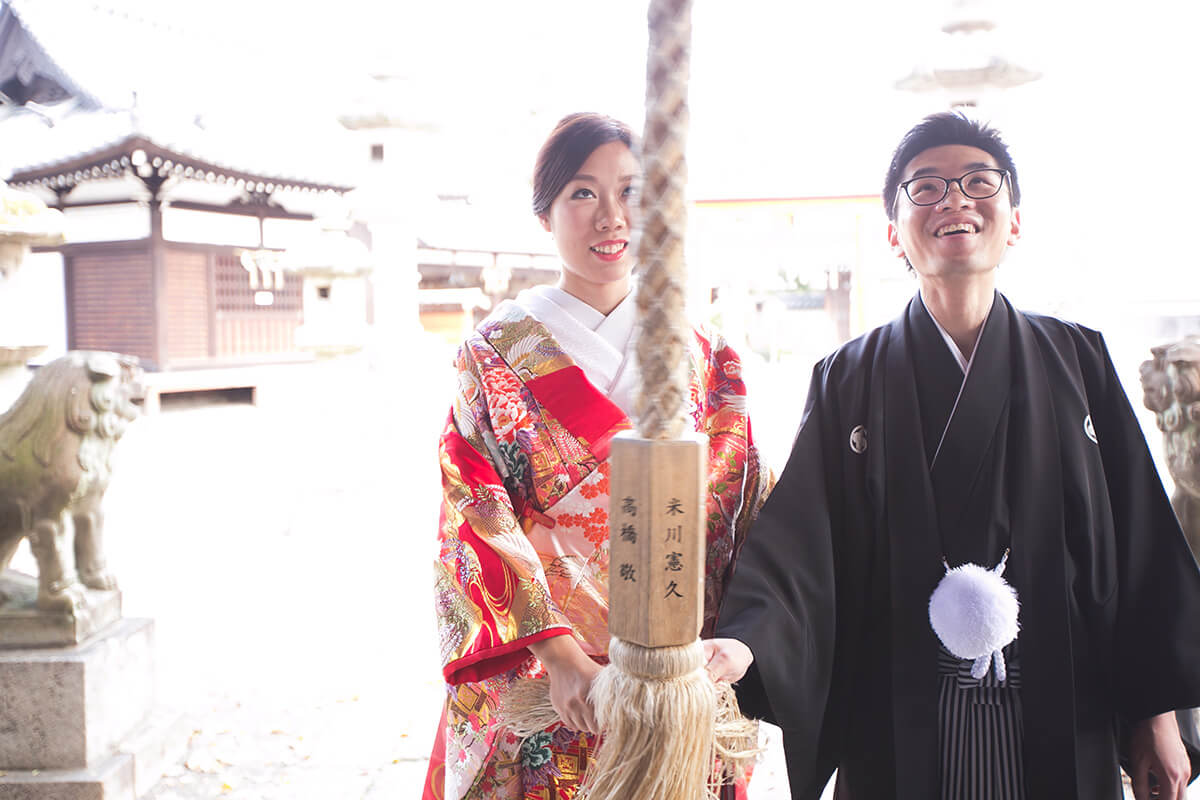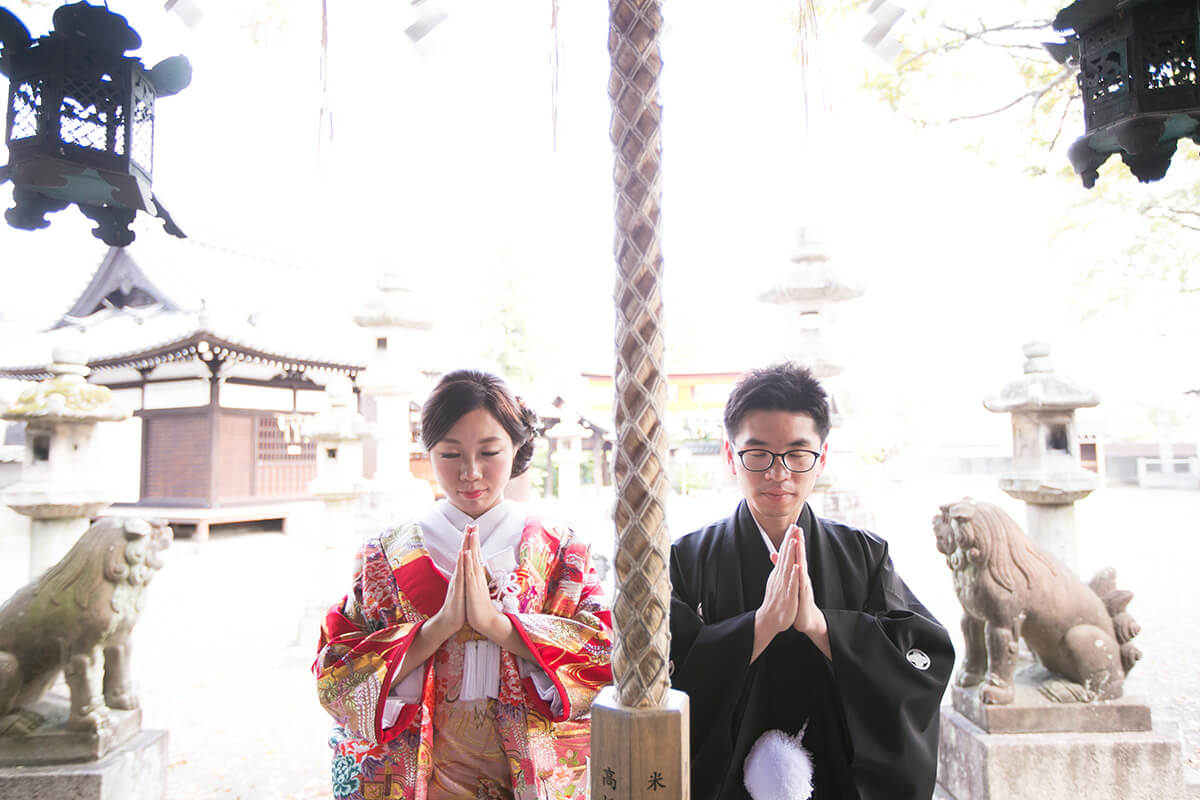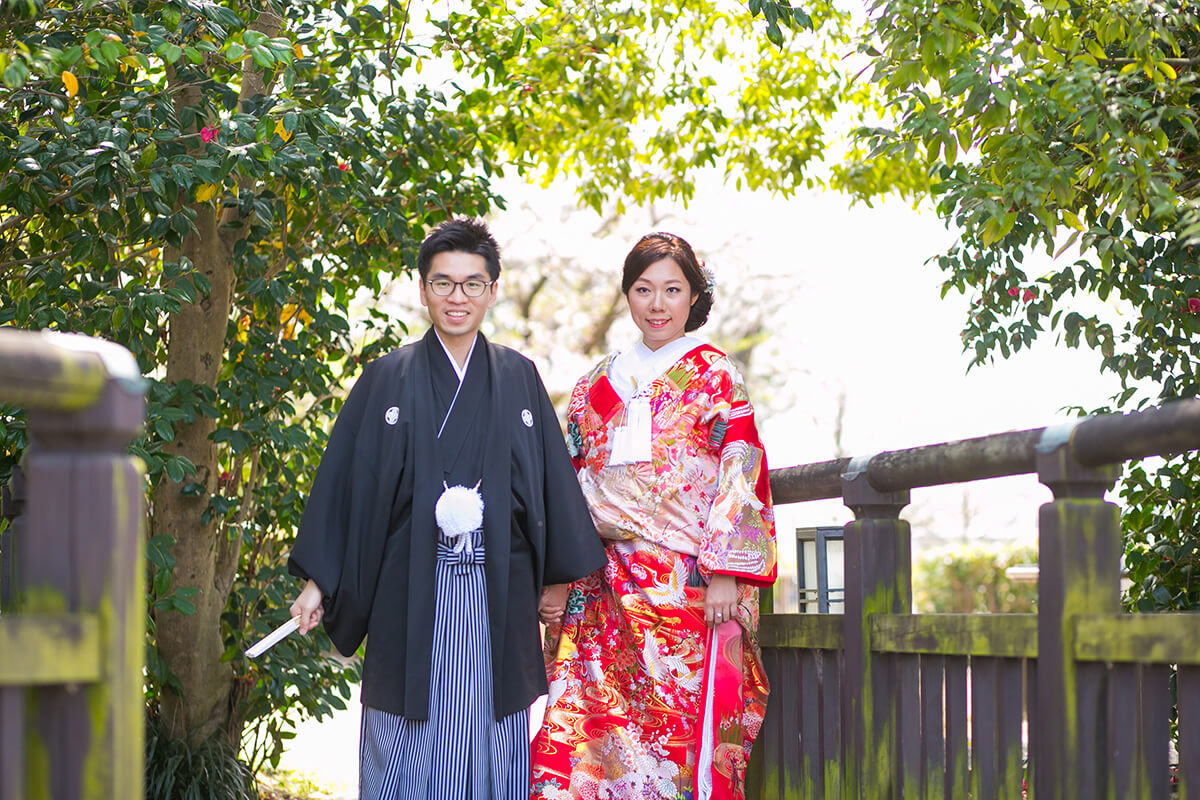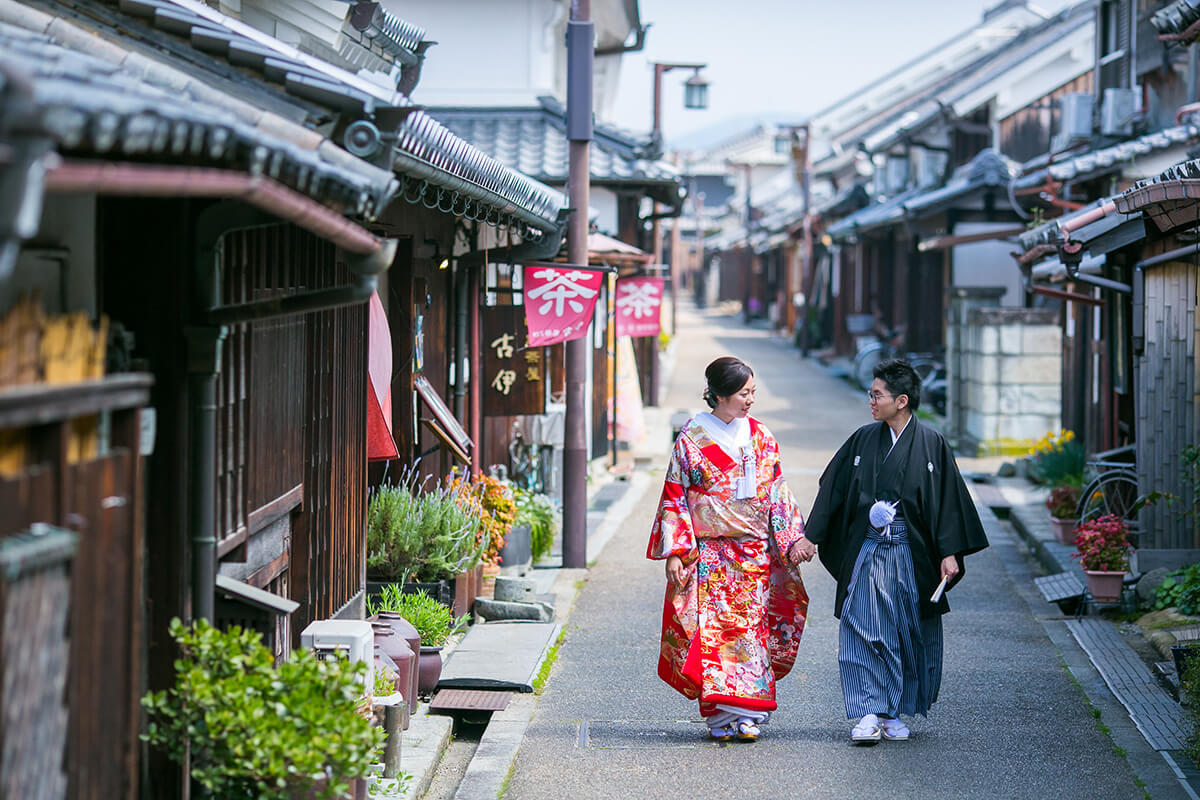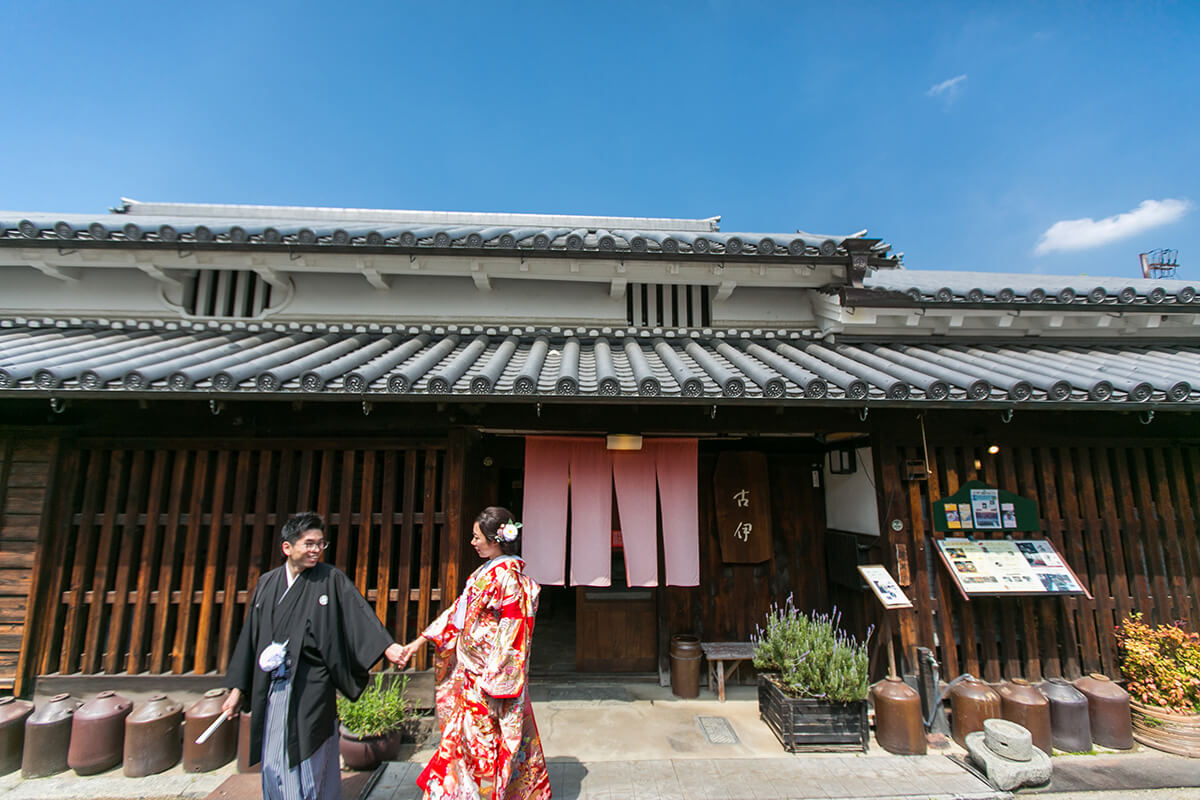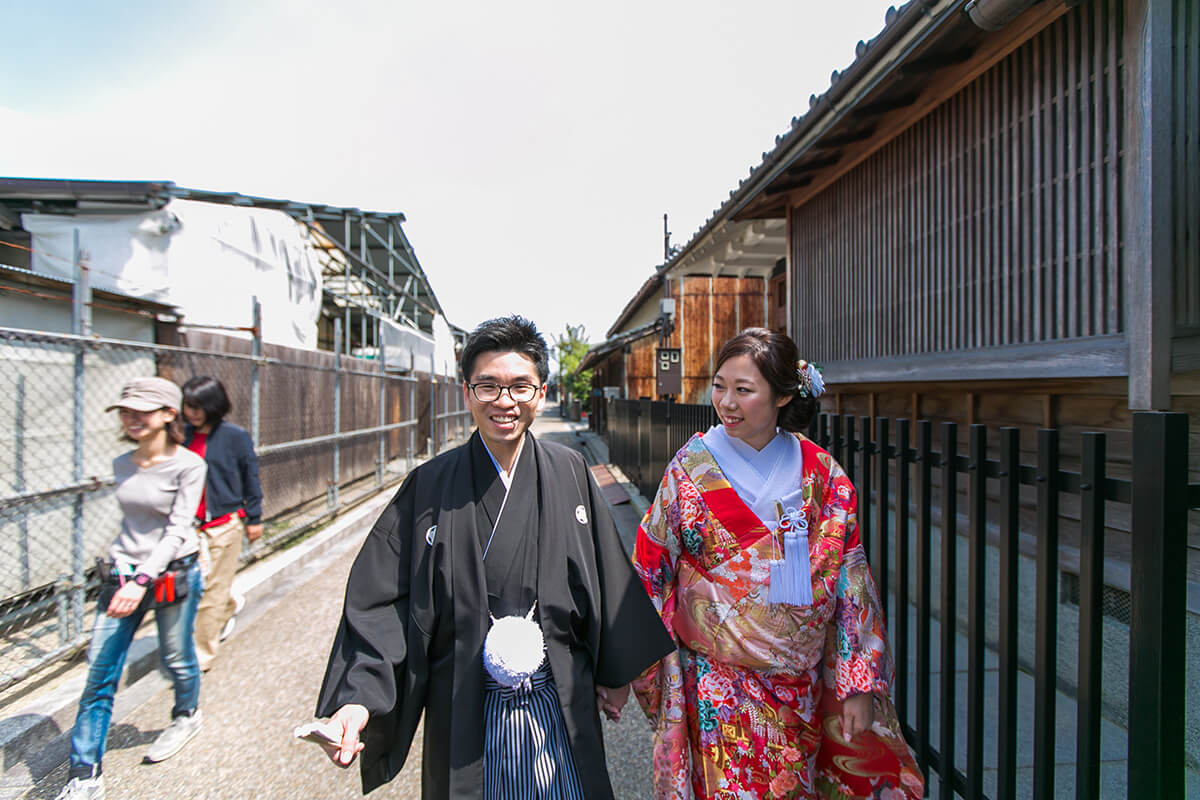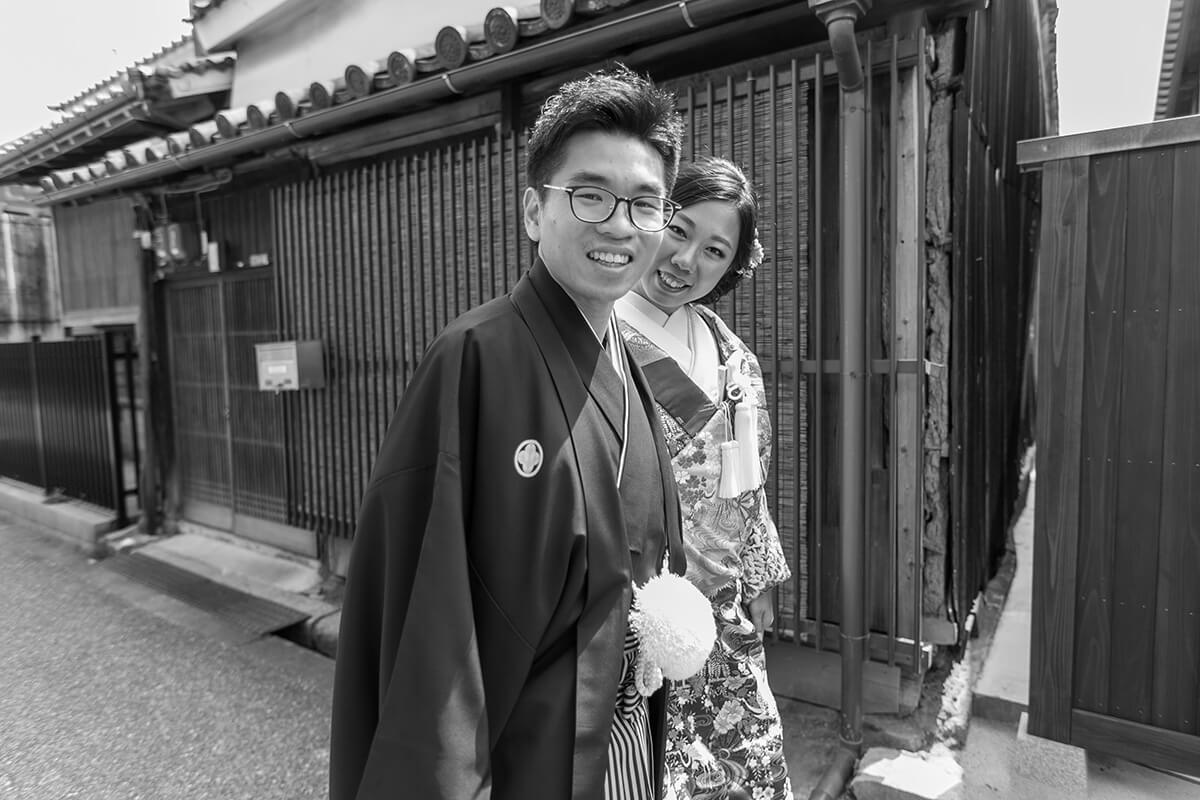 Walk on the winding paths of this small town, where we will capture splendid photos of you in such blissful surroundings
Stroll through the charming old narrow alleyways that have been here since the Edo Period, and enjoy a sublime pre-wedding photo experience.