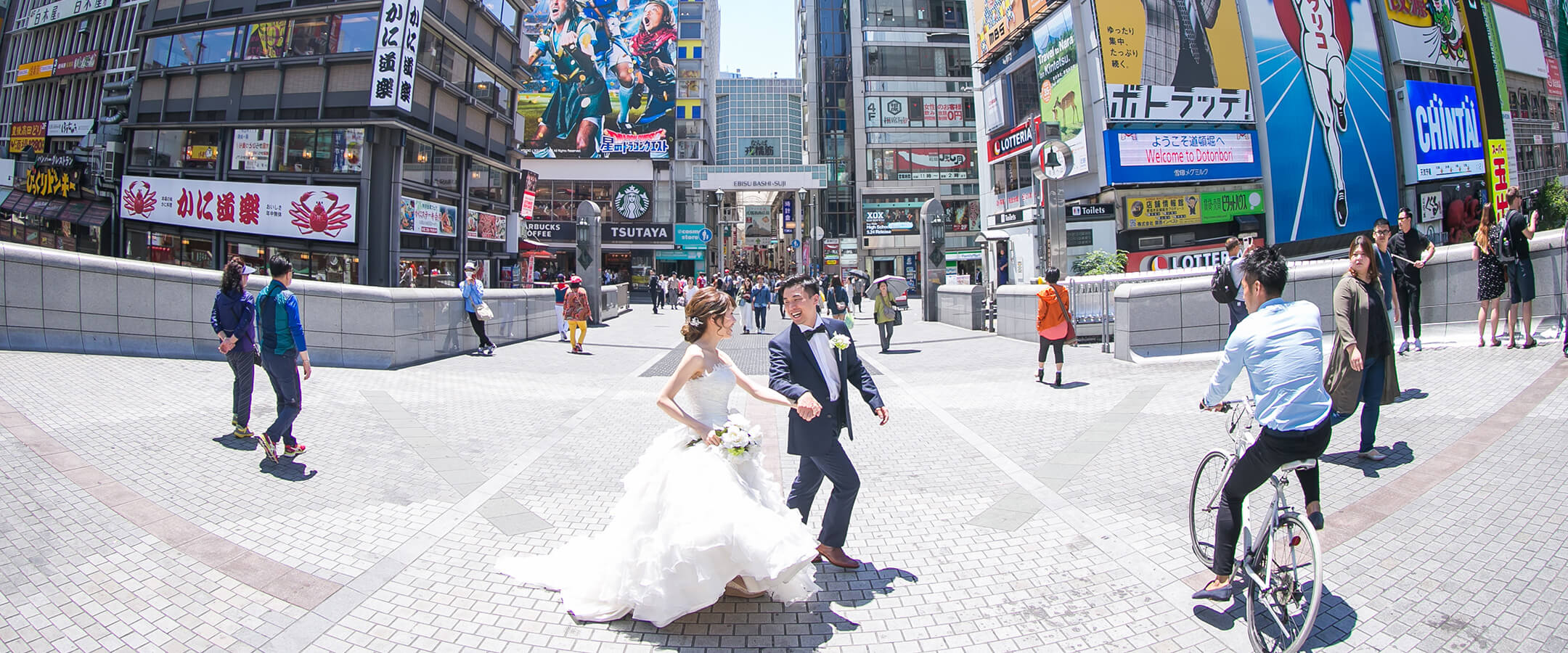 Premier shopping area in Kansai with vibrant streets and large crowds Dotonbori was once a theater district where many small theaters were concentrated. Currently it is a popular and prosperous entertainment district where a wide variety of entertainment venues are gathered, bringing fashion, gourmet food, and entertainment all to one place. Whether day or night, tourists from all over the world converge in this hip area. Taking your pre-wedding photos here will be an unforgettable experience.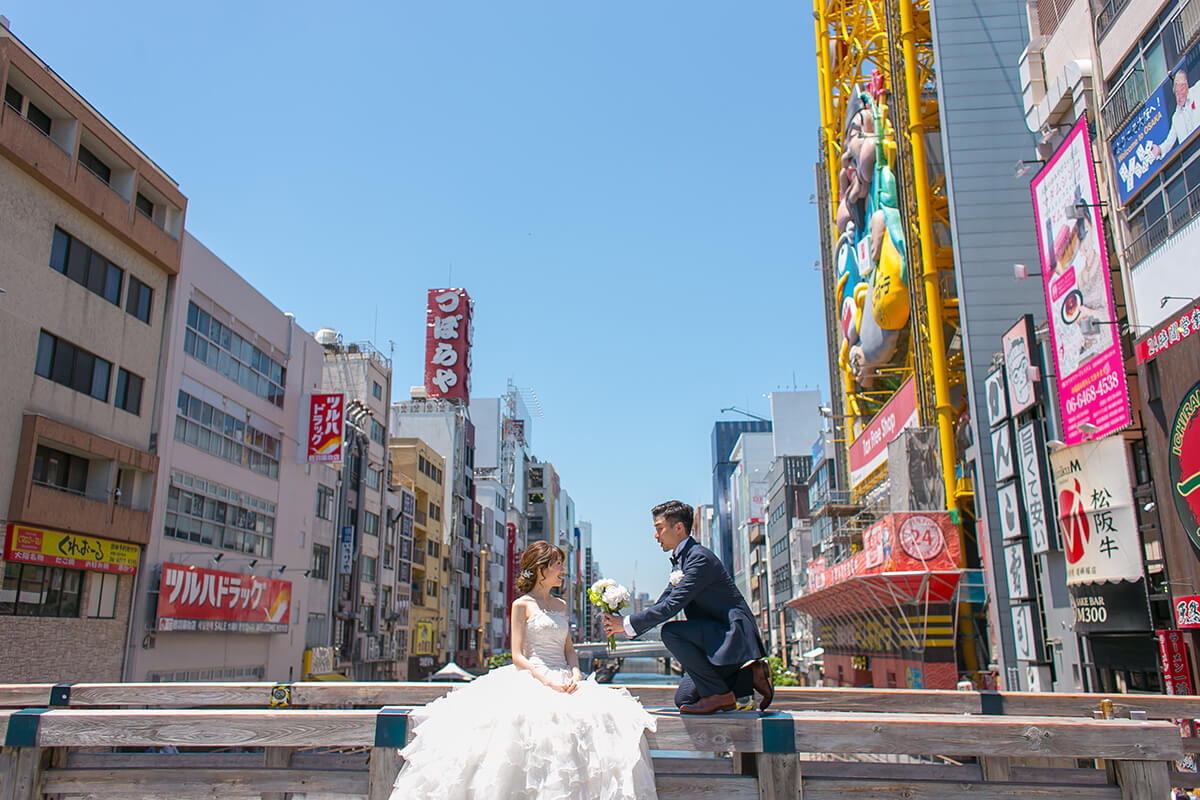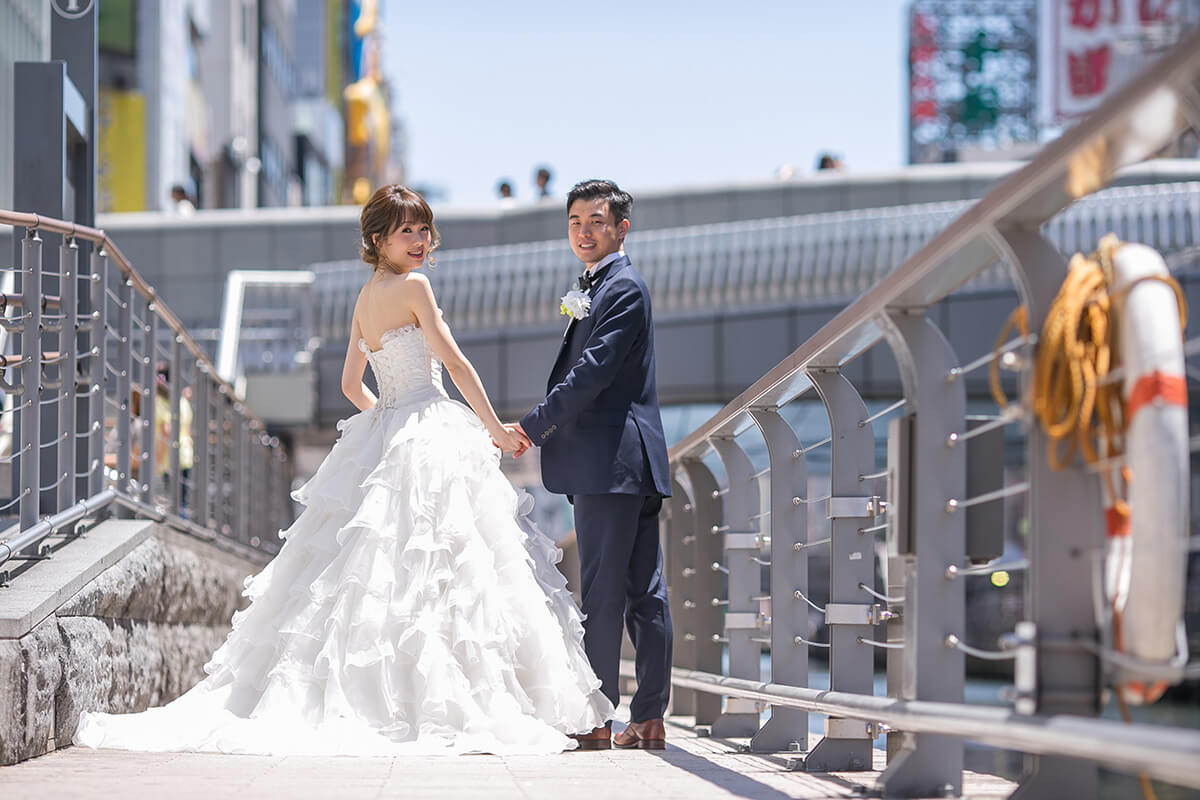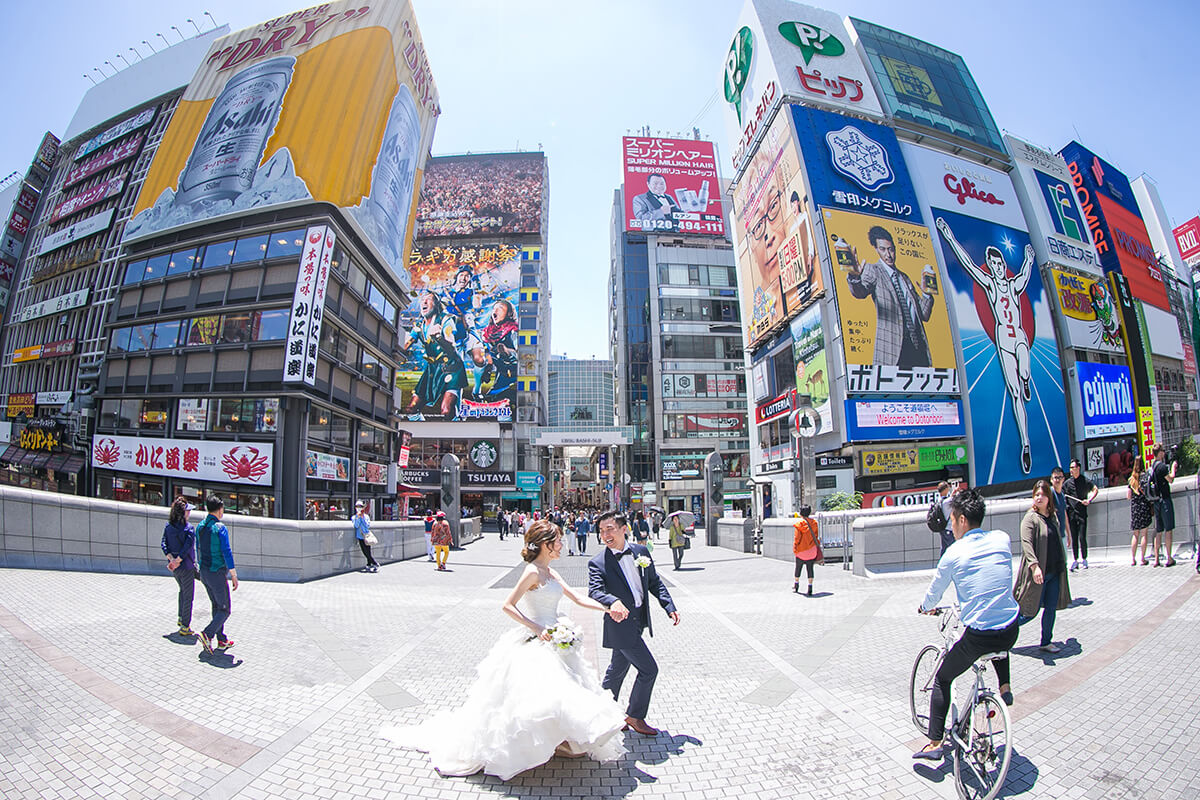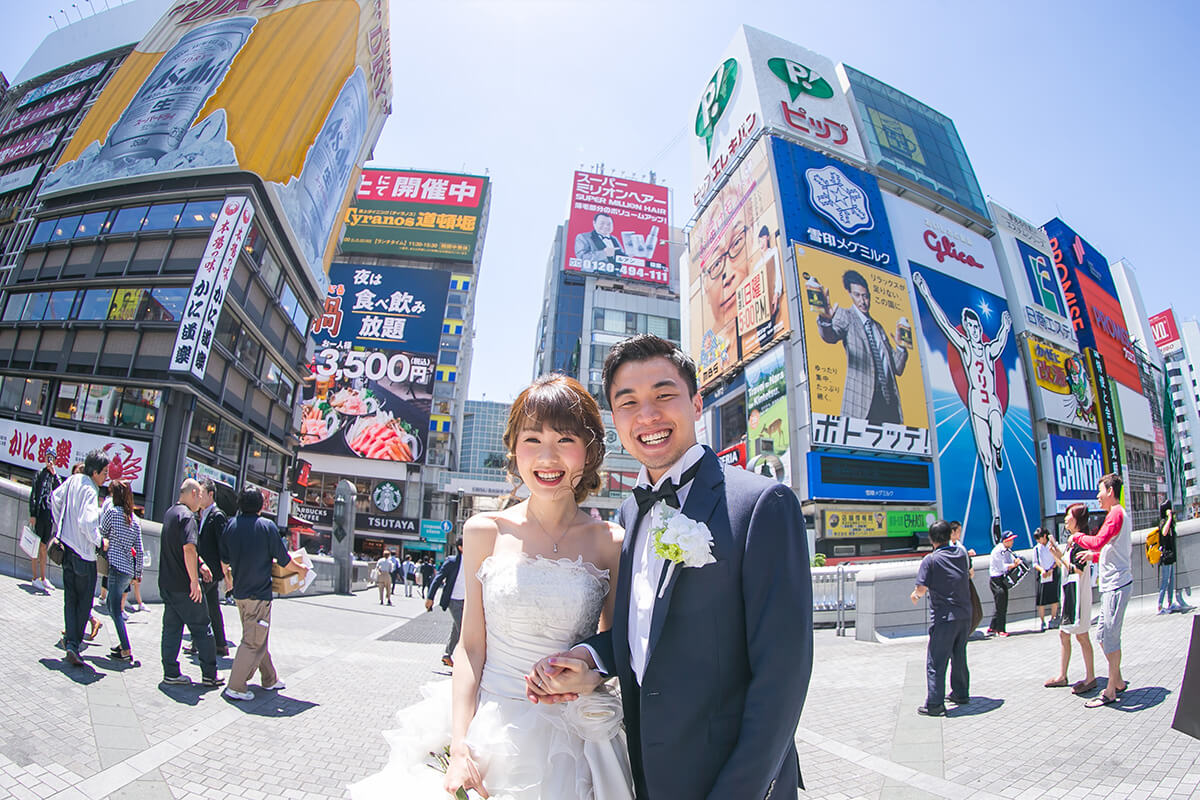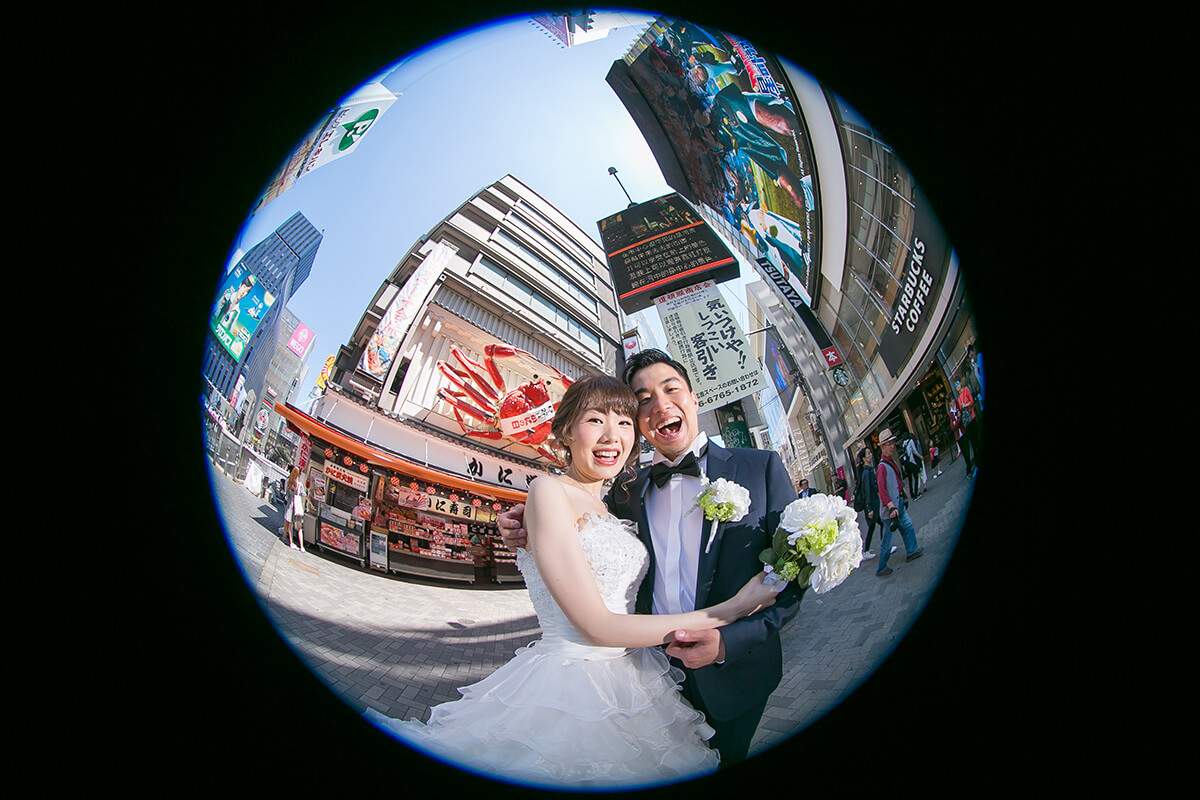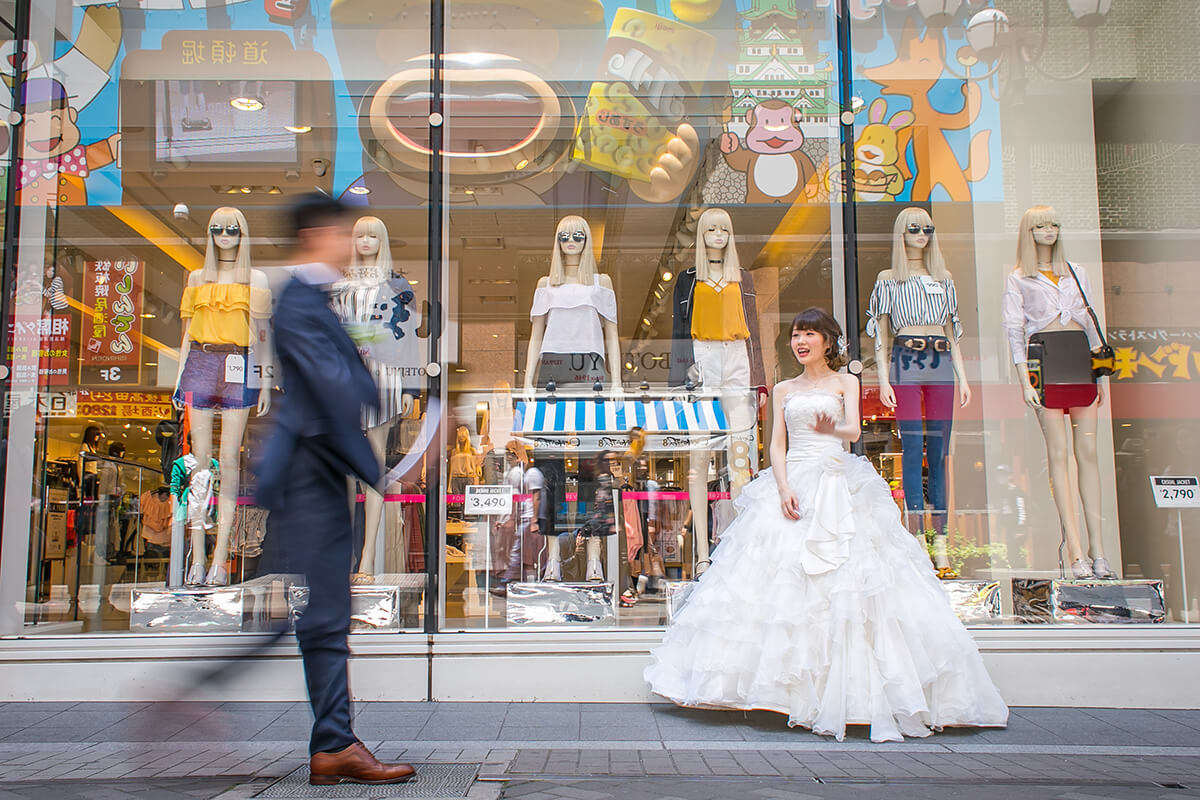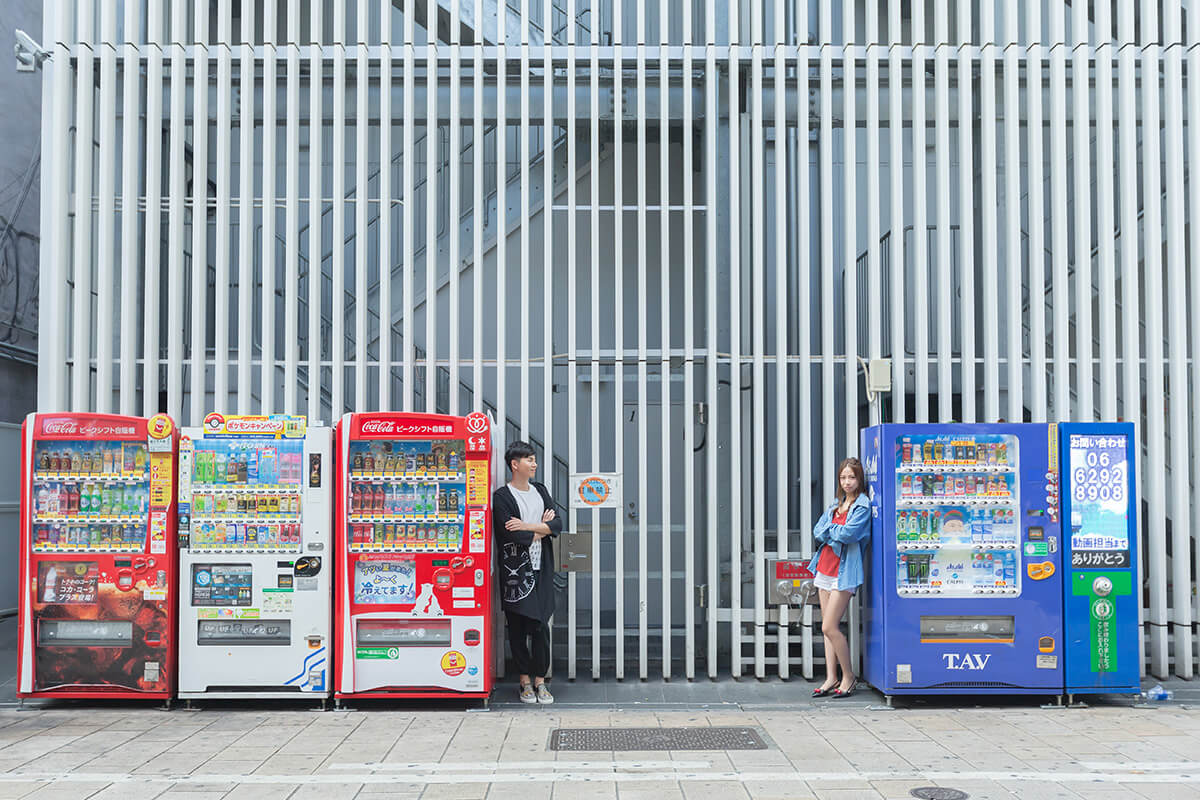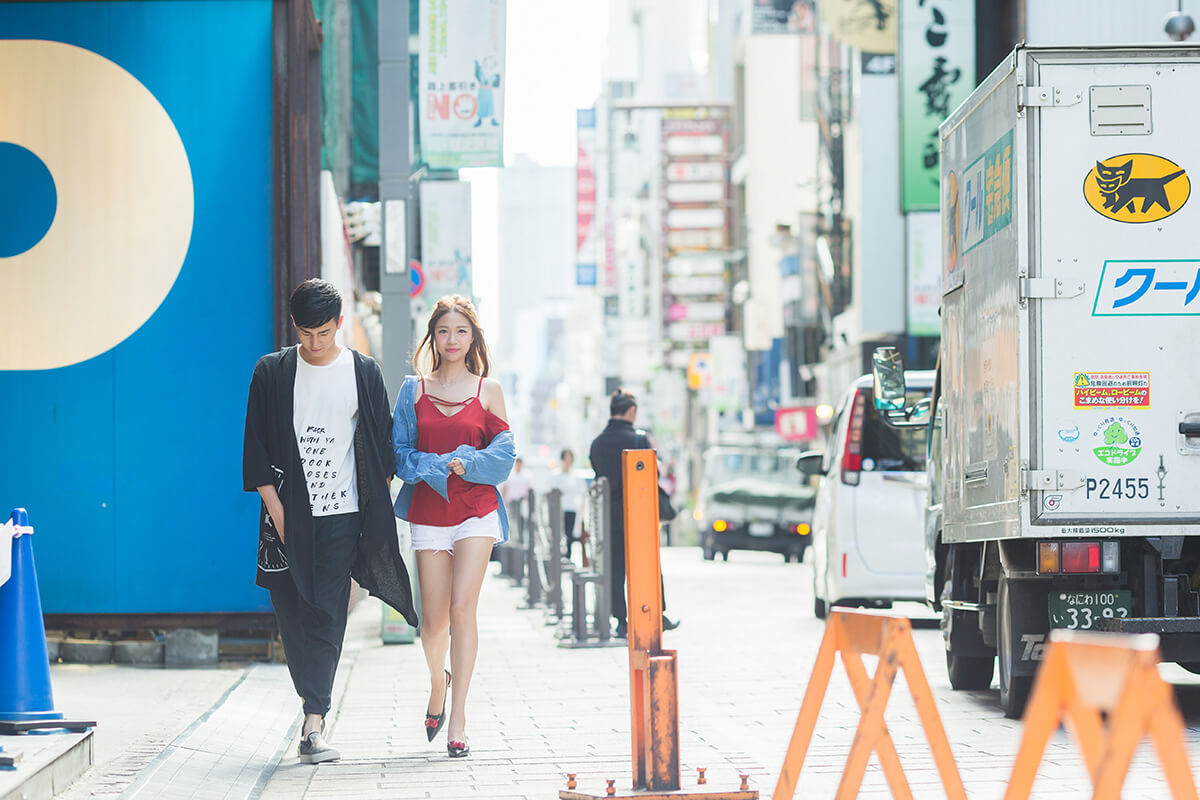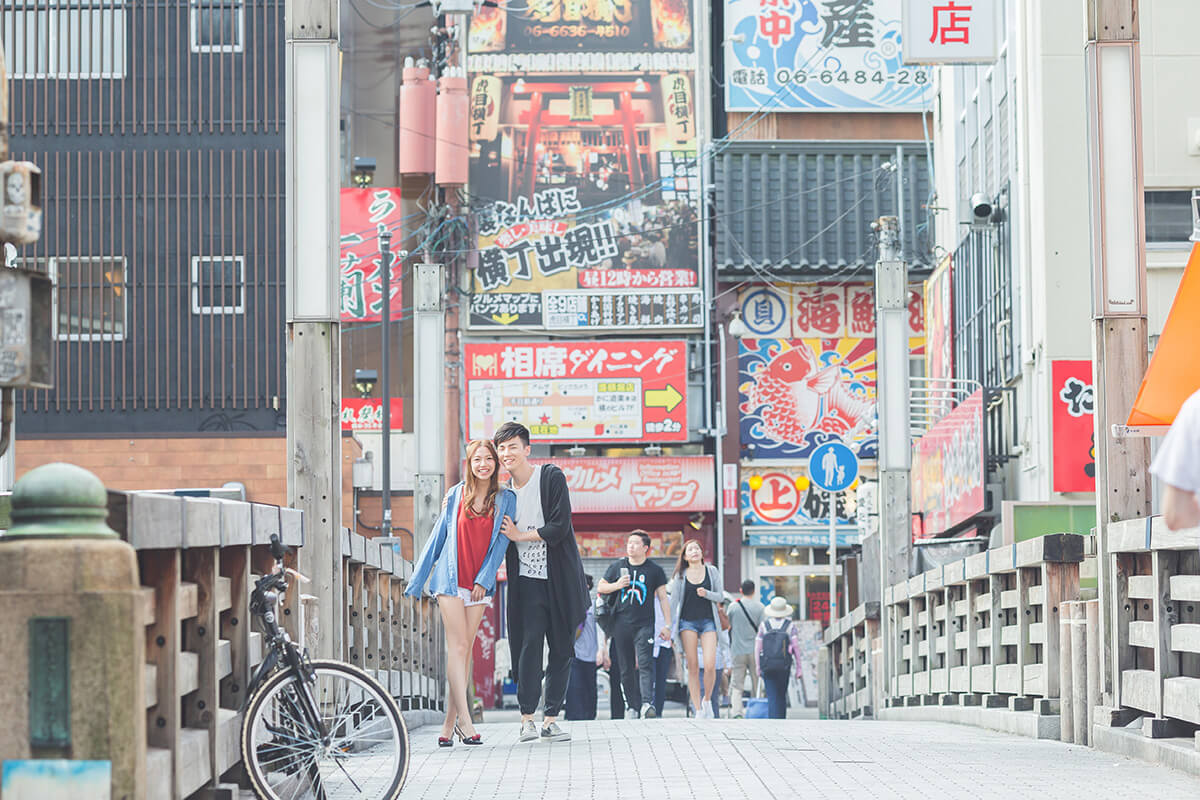 A street that embodies the highlights of Osaka
A huge variety of illuminated signboards overlook the streets of Dotobori, and during nightfall neon lights flash in rapid succession vying for the attention of passersby. Tourists come here from all over the world, making this a key attraction in Osaka City.