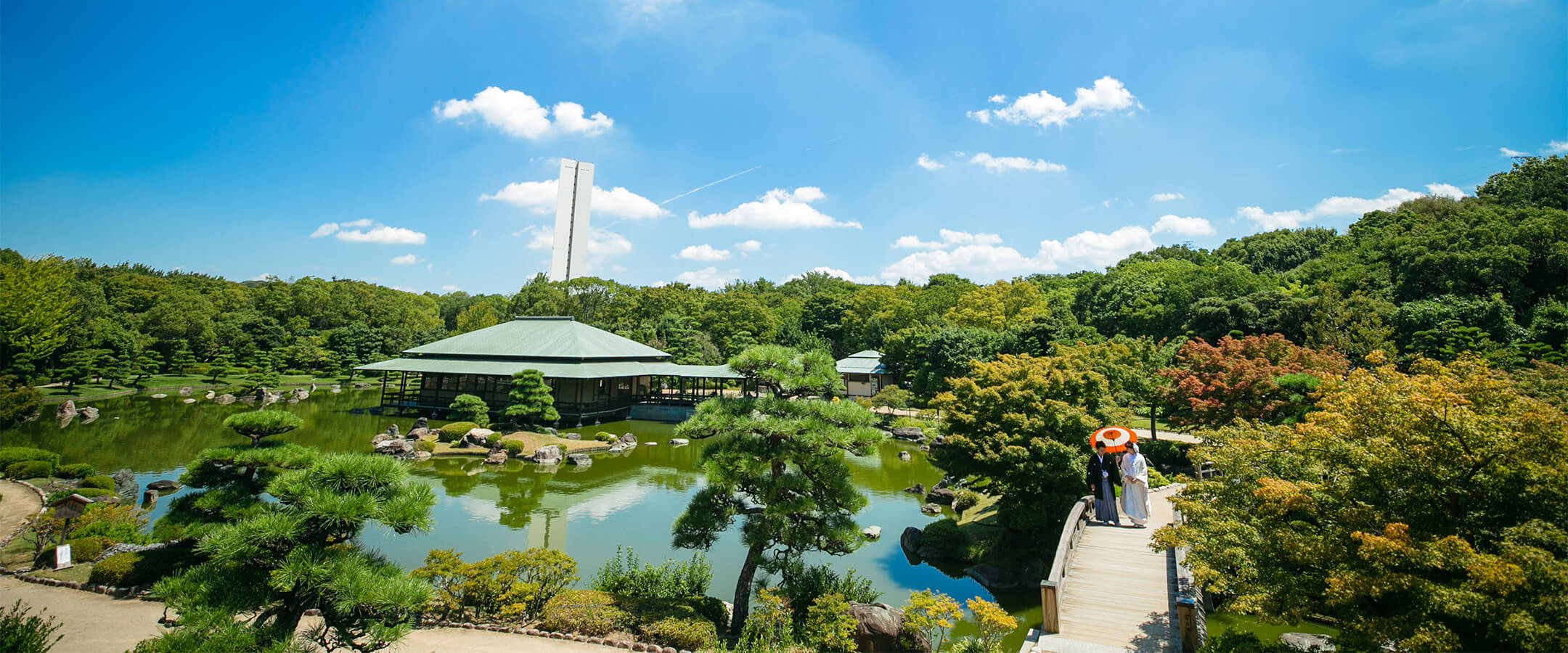 Daisen Park
[Add. Fee ¥11,000(including tax)] for shooting in Japanese tea room]
[As 2 Locations|Closed on Monday]
Retaining the history of Japan Daisen Park filled with rich natural sceneries Daises Park covers 330,000 sq. feet of space and is the iconic park of Sakai City of Osaka. It is also listed among the "Top 100 Historical Parks of Japan," and has a significant place in history. Near the famous historical site "Daisen Ancient Tomb" built in the 500 B.C., Daisen preserves important history and cultural sites, with Japanese gardens, tea rooms and museums within the park, suitable for leisure and rest. In addition, the changing sceneries with cherry blossoms in Spring, greeneries in Summer, red maple leaves in Autumn, all add to the surprise of each visit.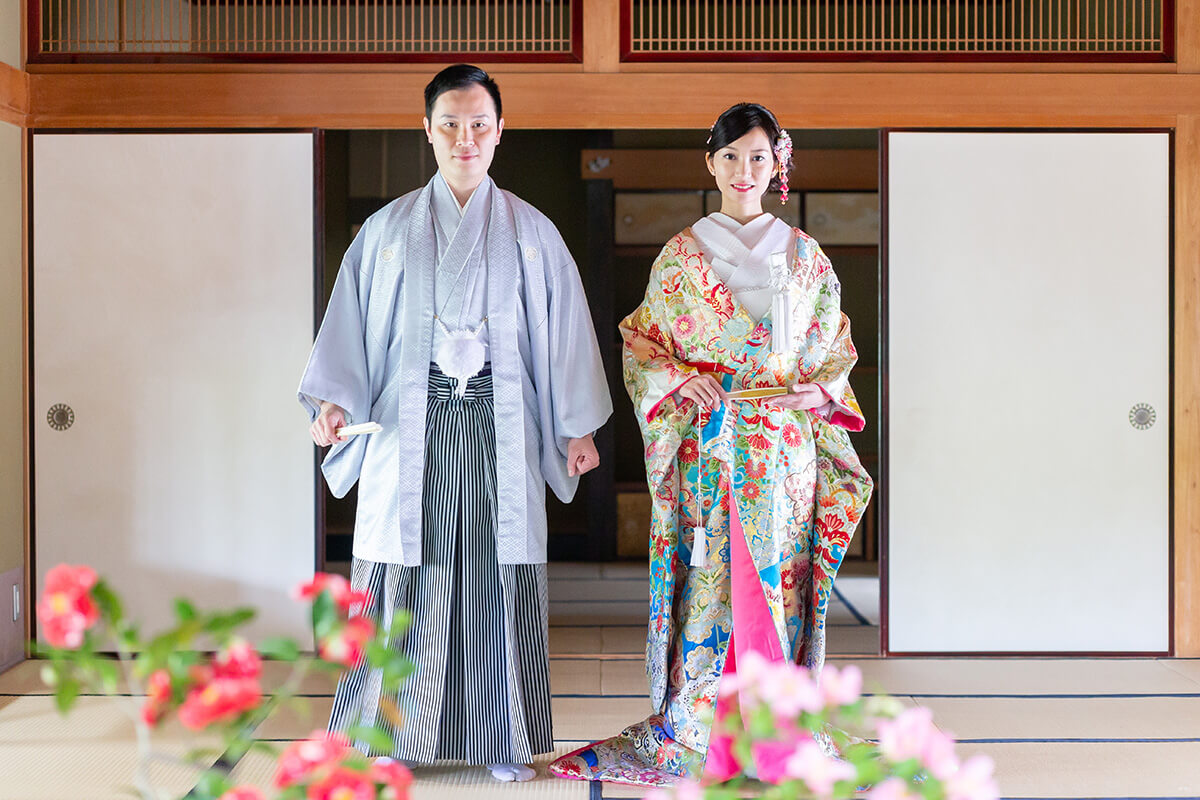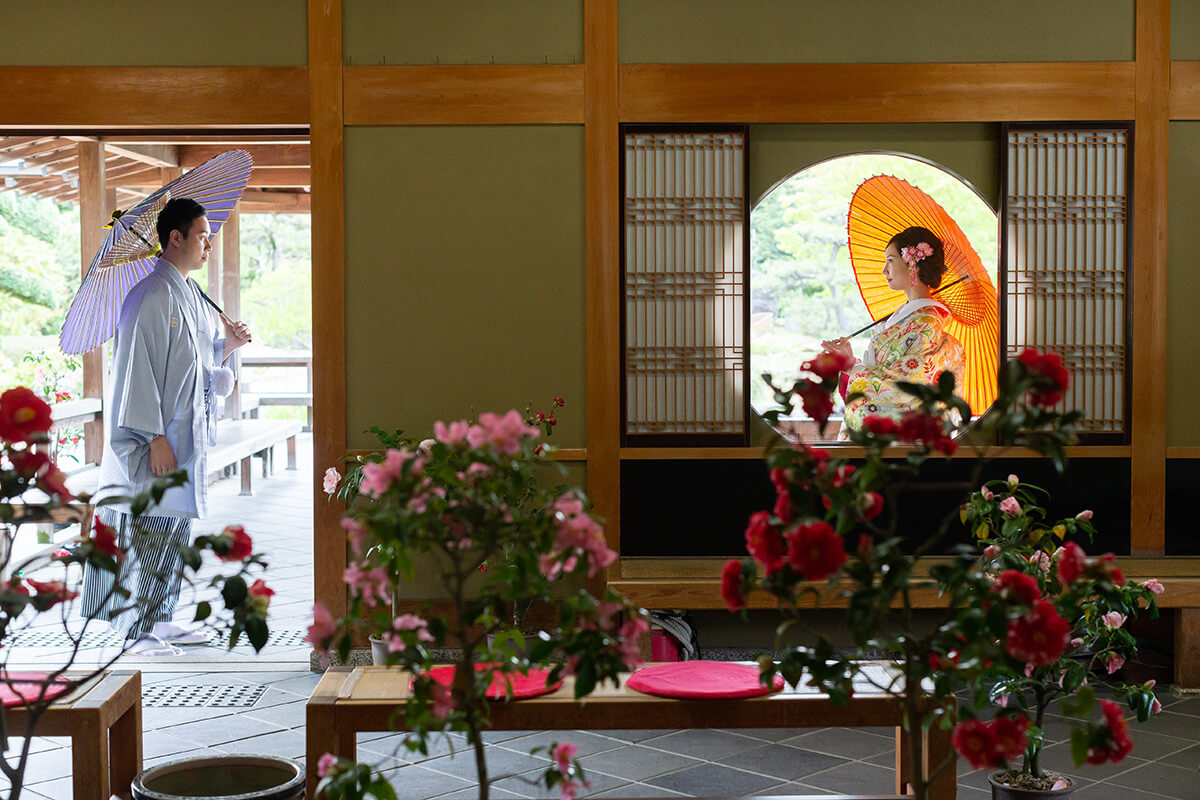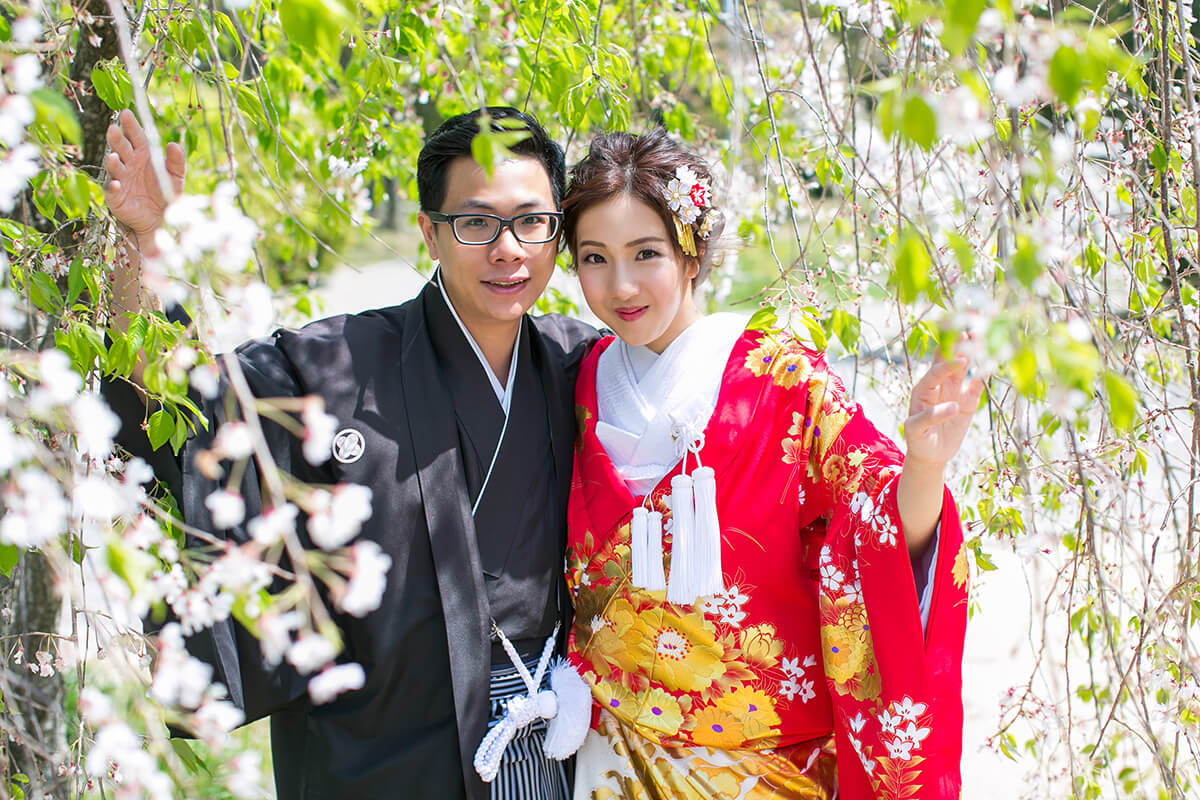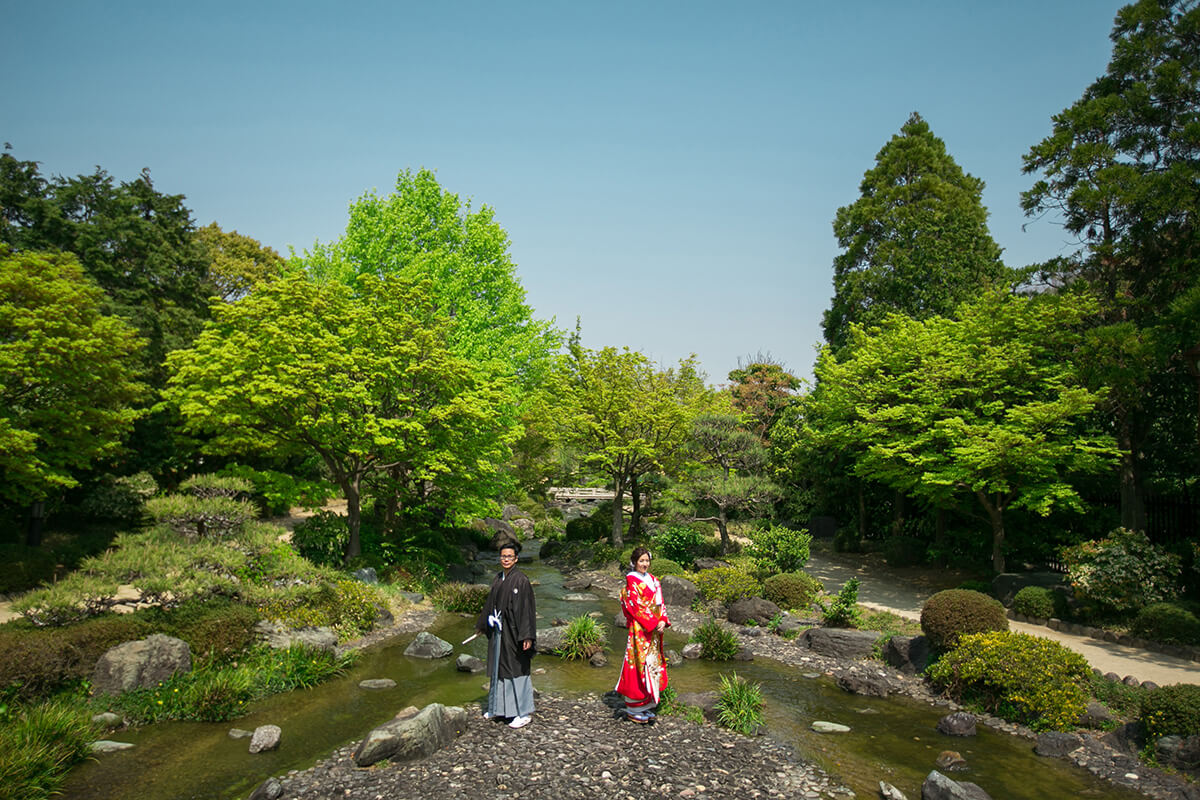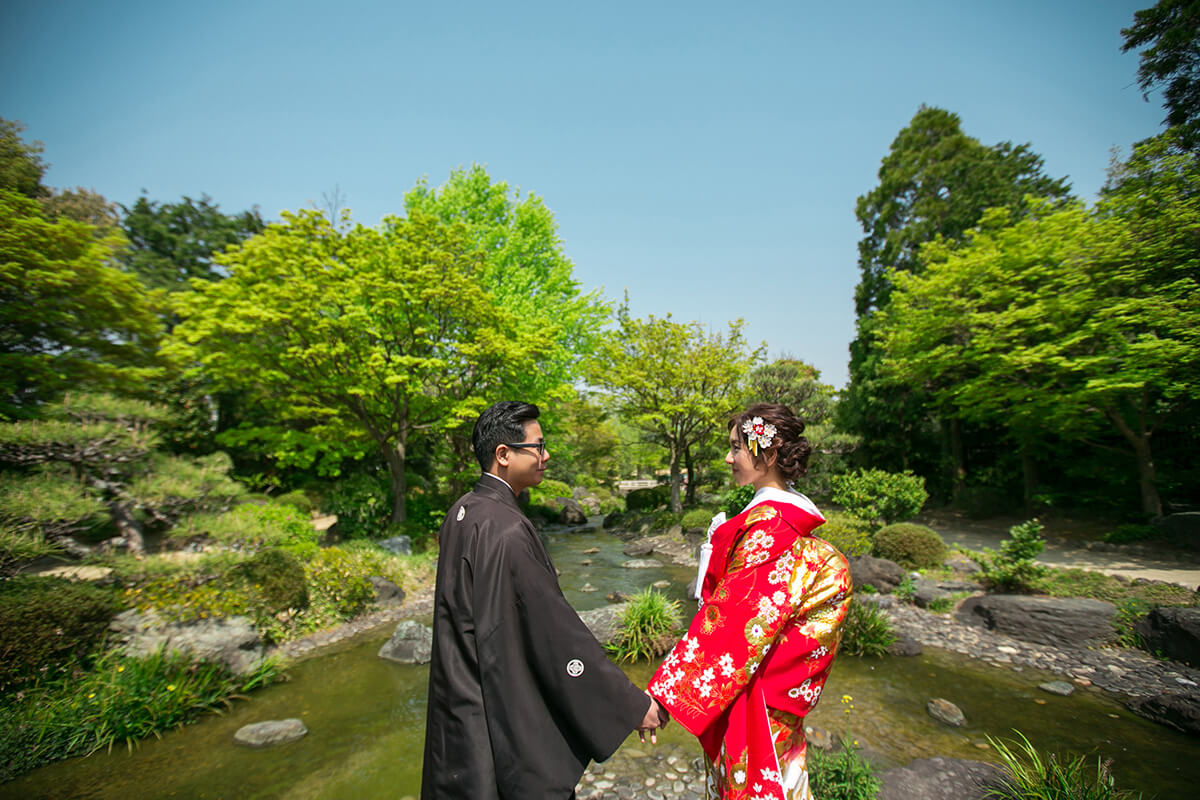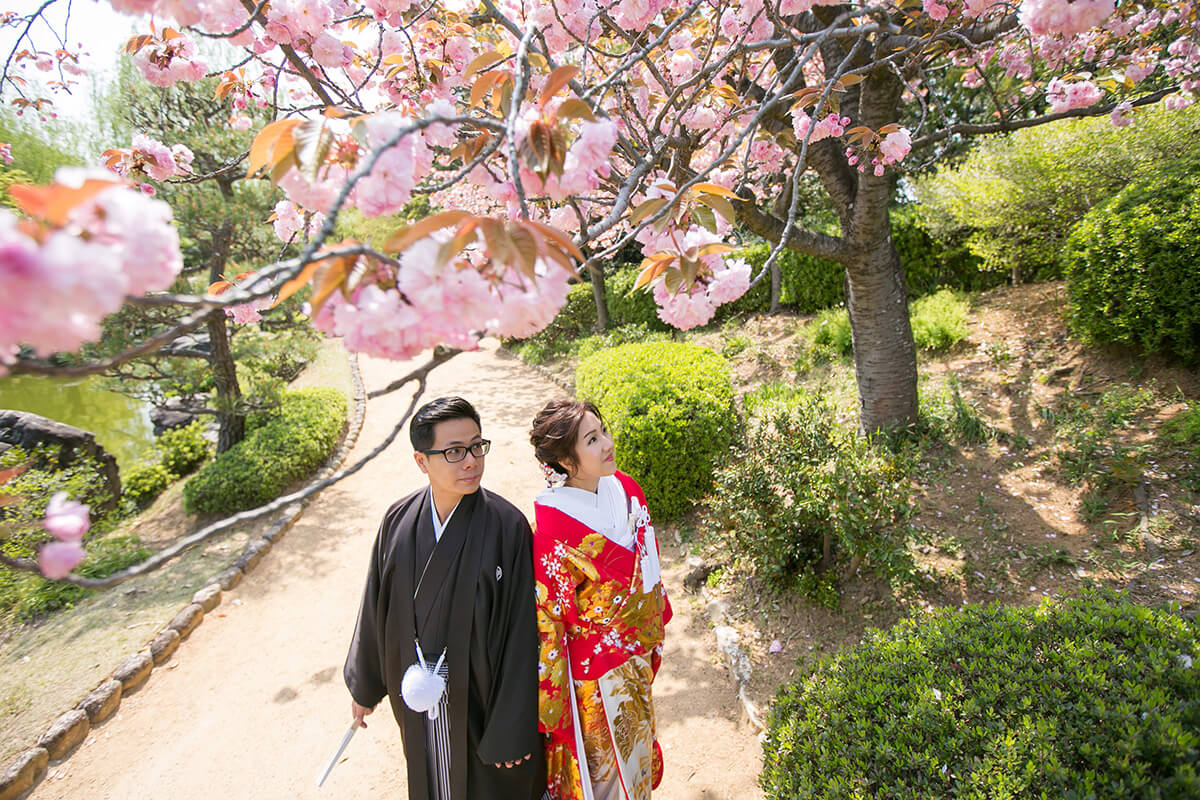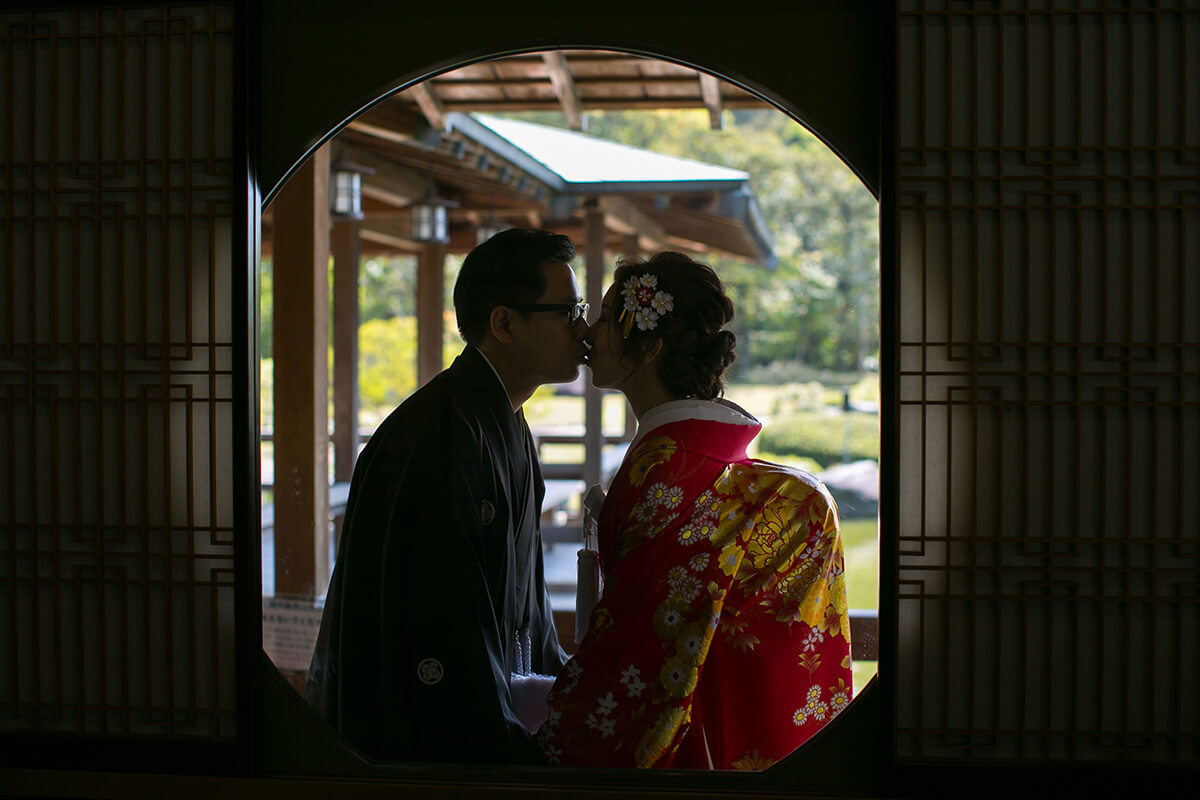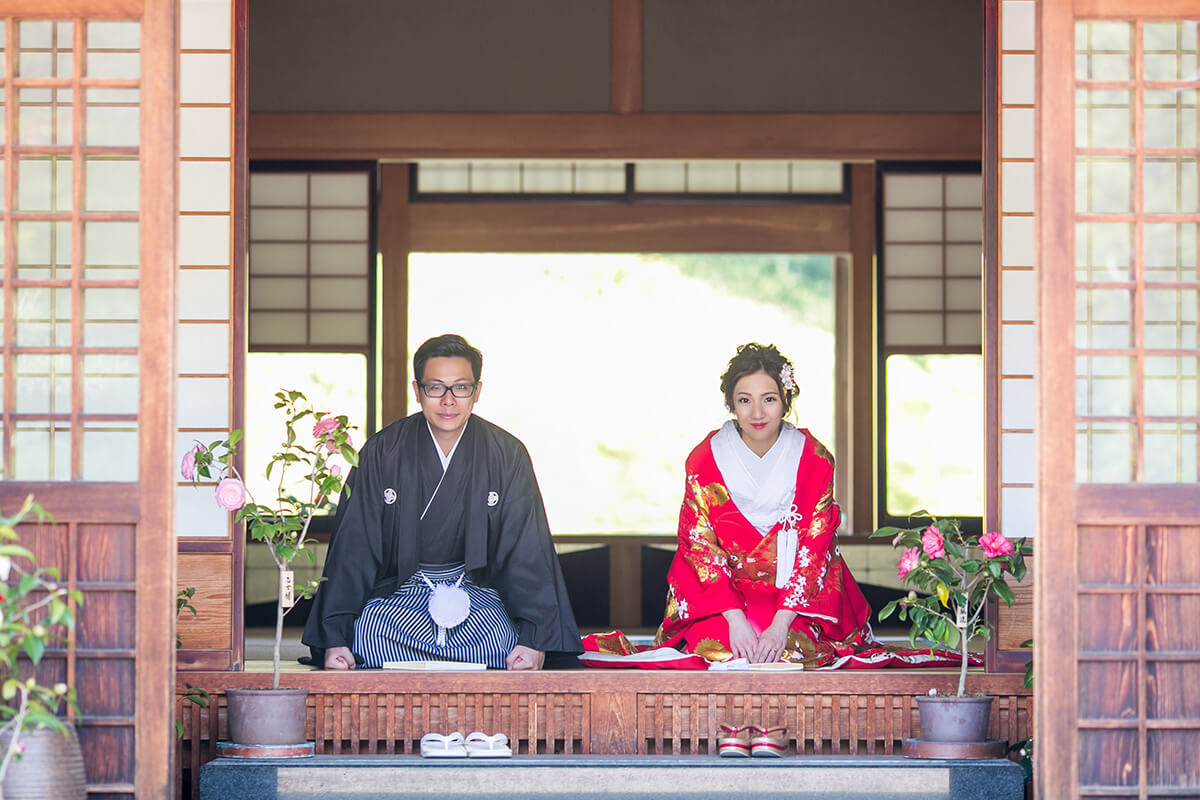 A fascinating and picturesque landscape all year round.
With the changing of the seasons comes a transformation of the landscape, from the cherry blossoms in spring, the lush greenery of summer, to the red leaves of maple trees in autumn. The changing of the seasons will bring a surprising visual spectacle every time you visit.