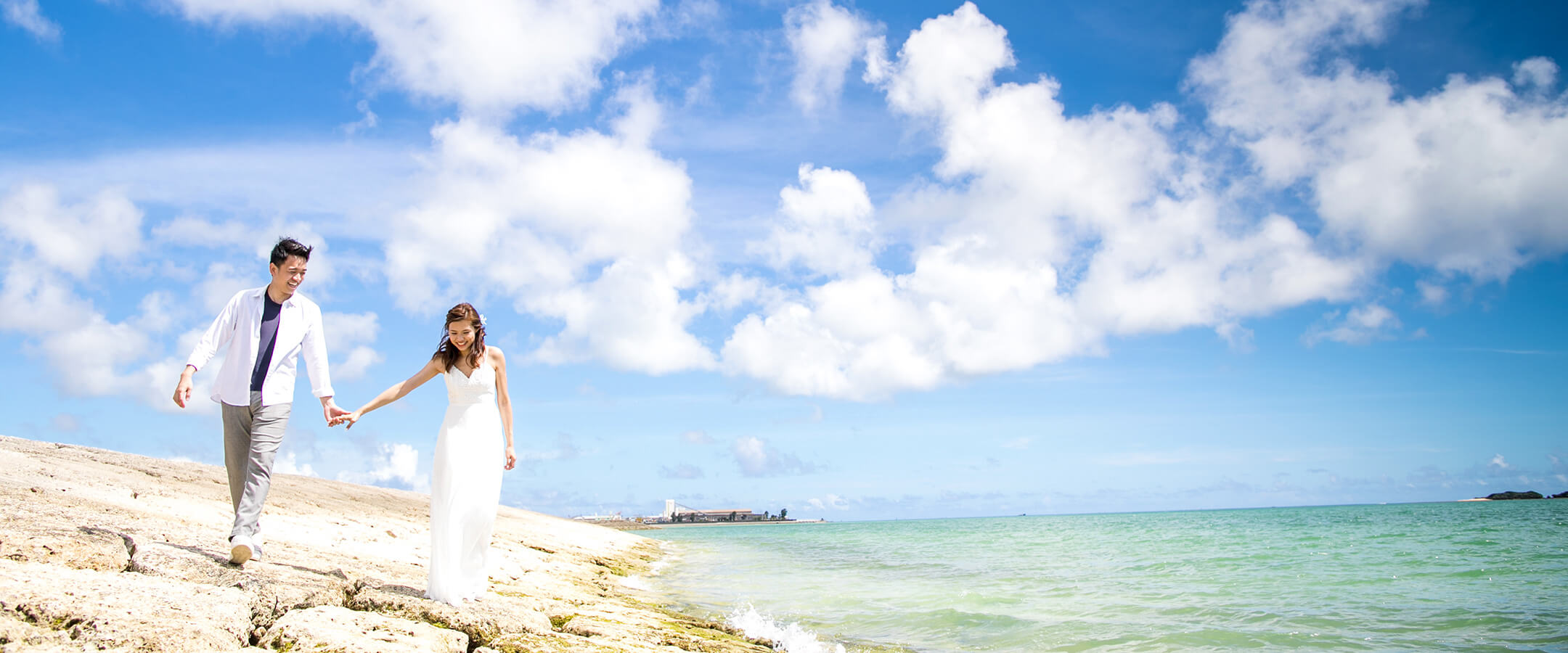 With the blue sea, the fine white sand, and the bright green lawn, this is the place that defines Okinawa. Toyosaki beach is conveniently located and is only 15 minutes away from Naha Airport by car. That is all the time it takes to arrive at this picturesque beach that defines the iconic scenery of Okinawa. Close to the Toyosaki Waterfront Park, which boasts a vast lawn, this is a place that features open scenery with dreamy white sand and azure sea. Not only can you enjoy the beauty of Okinawa, but also the unique sunset, which contributes to the popularity of the attraction.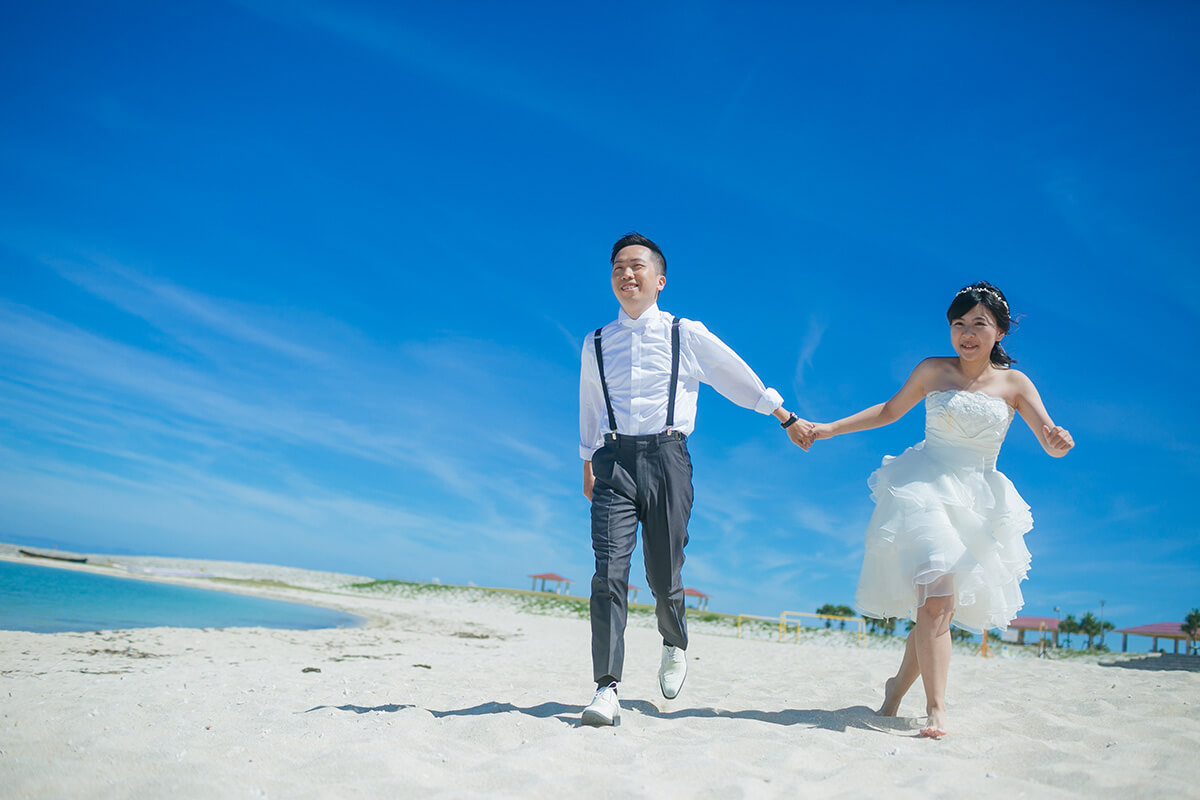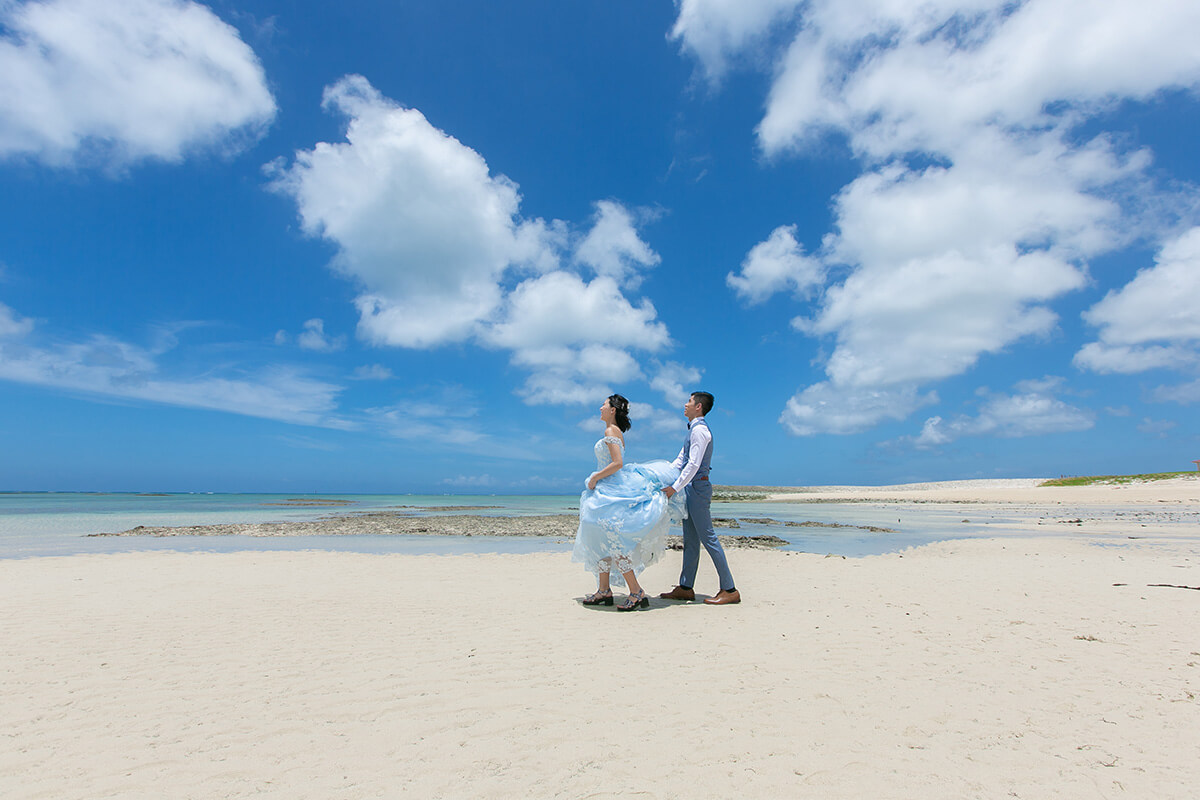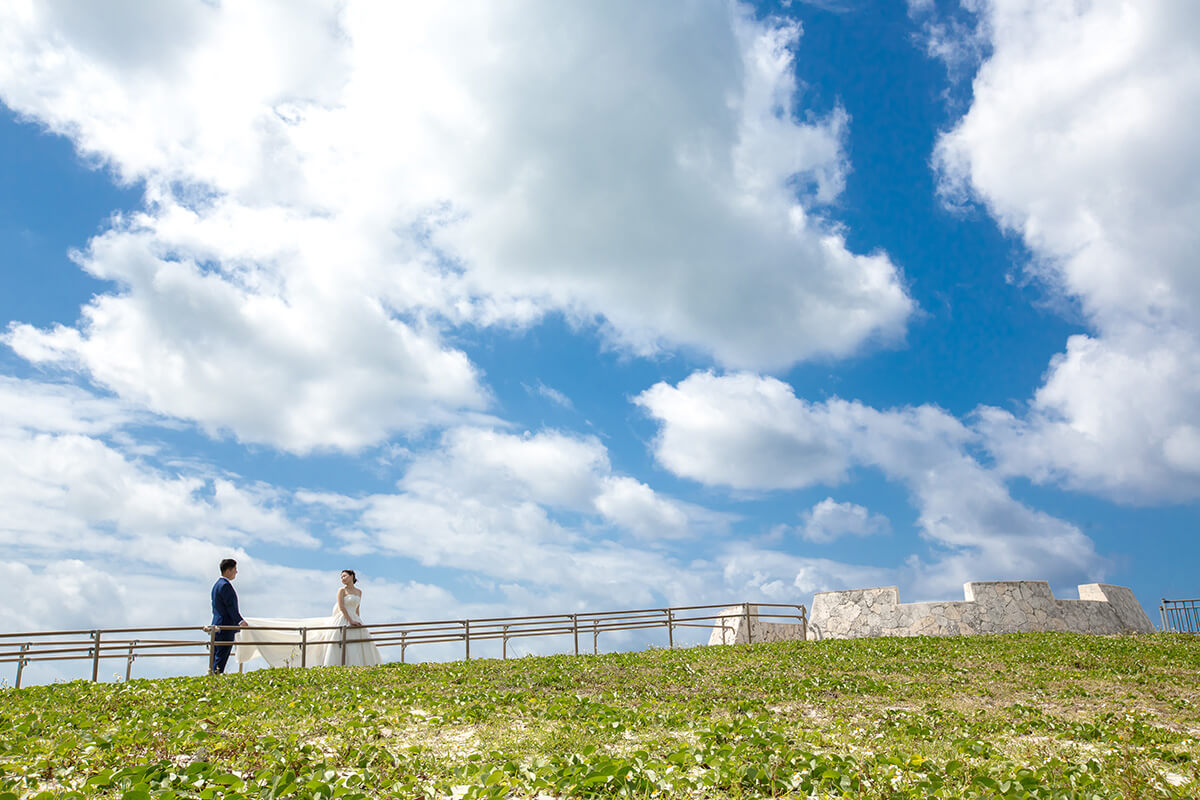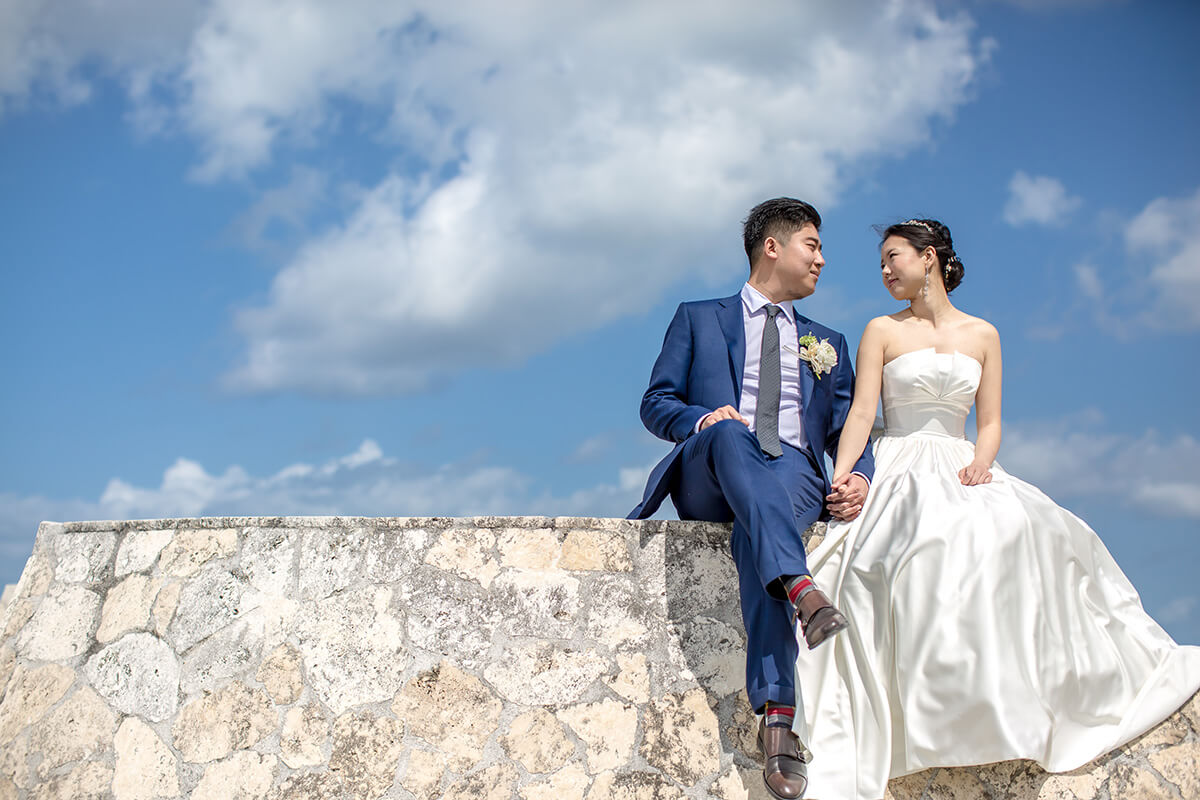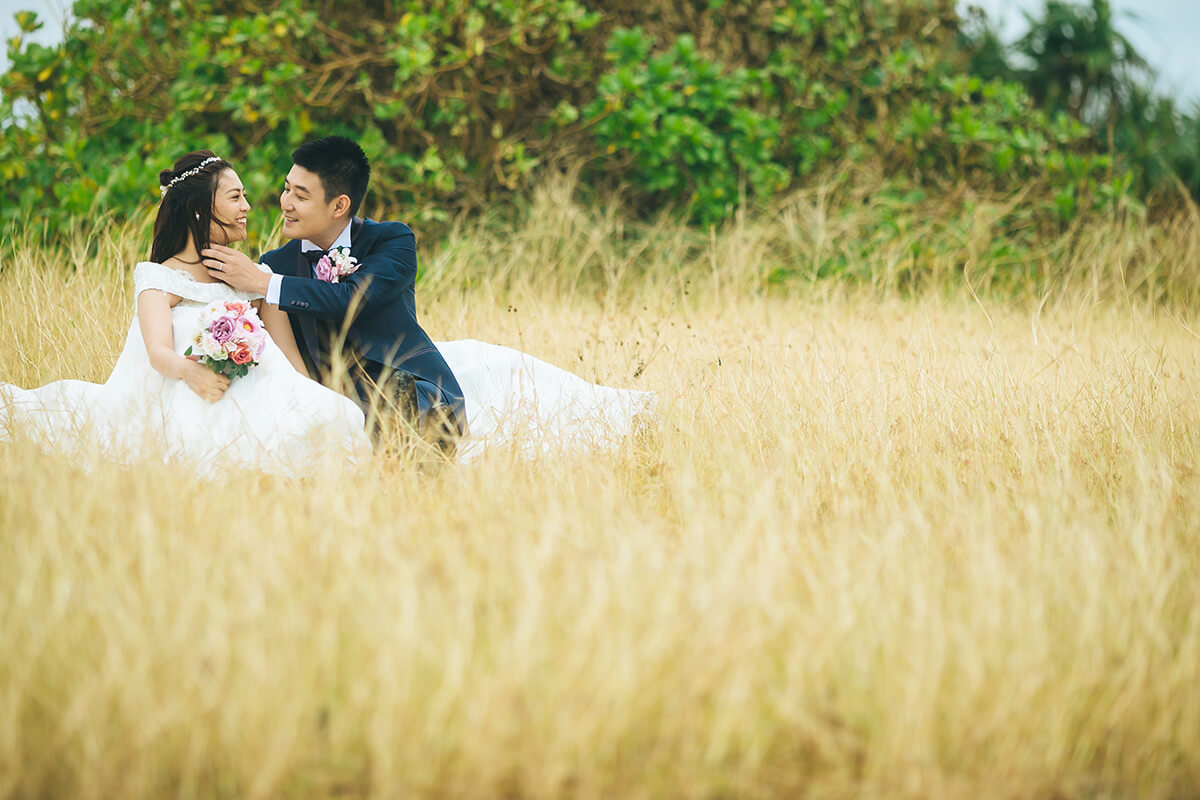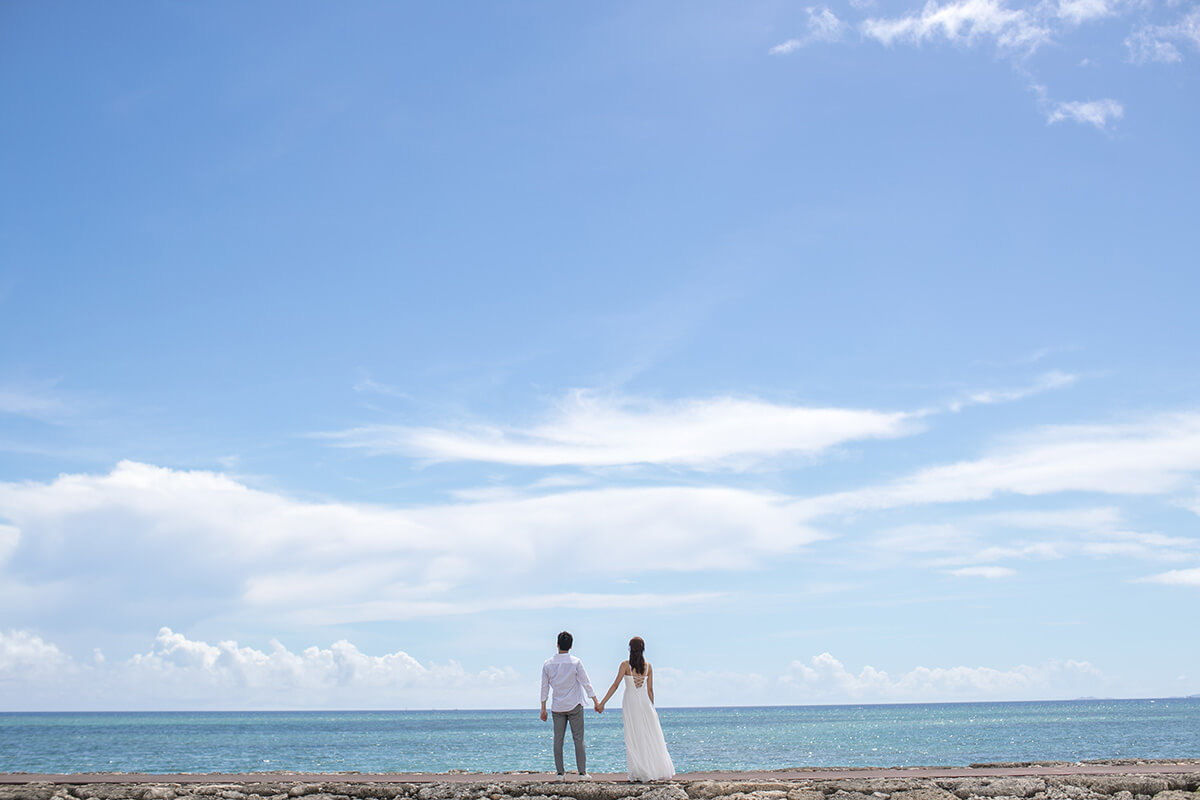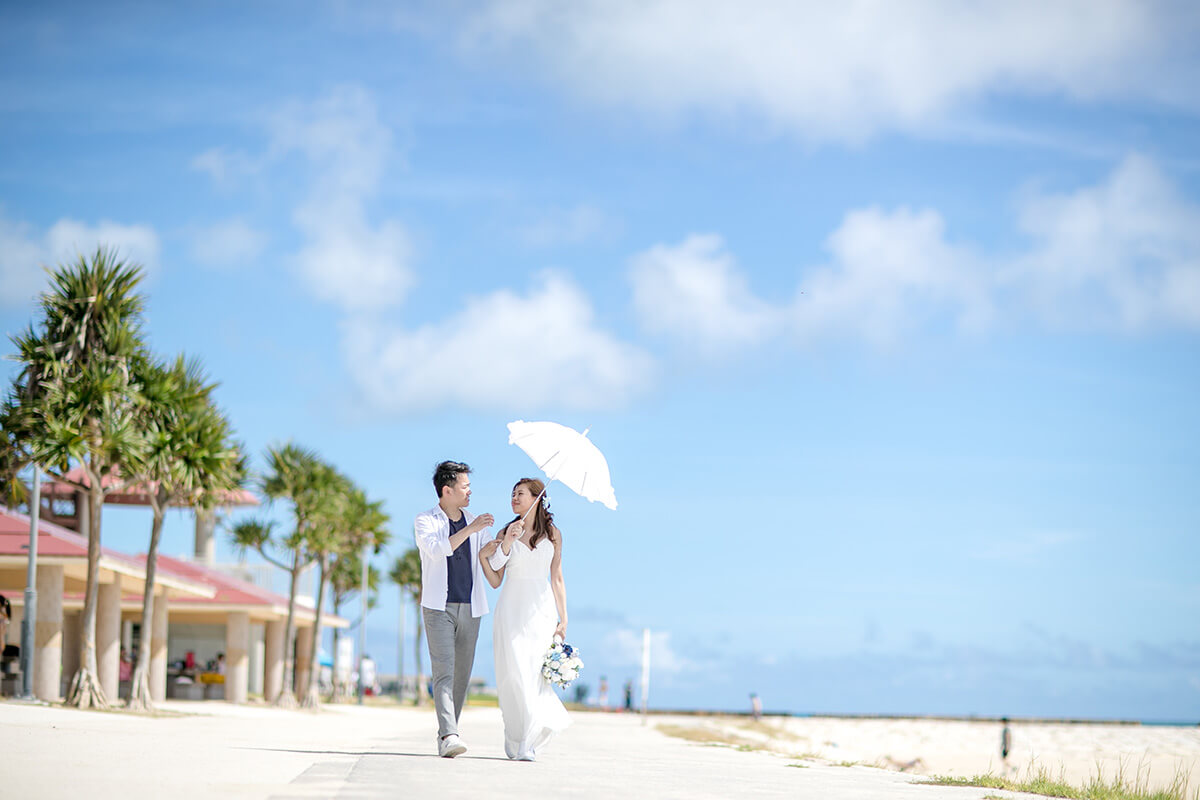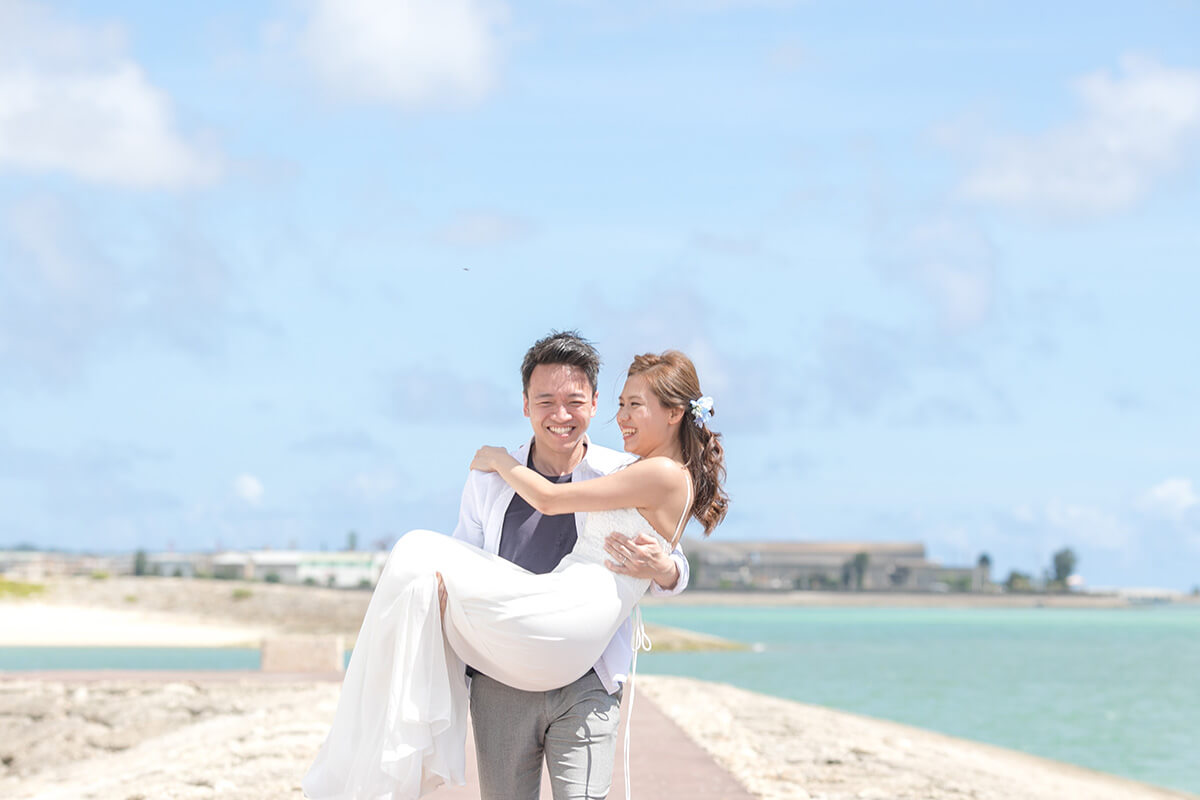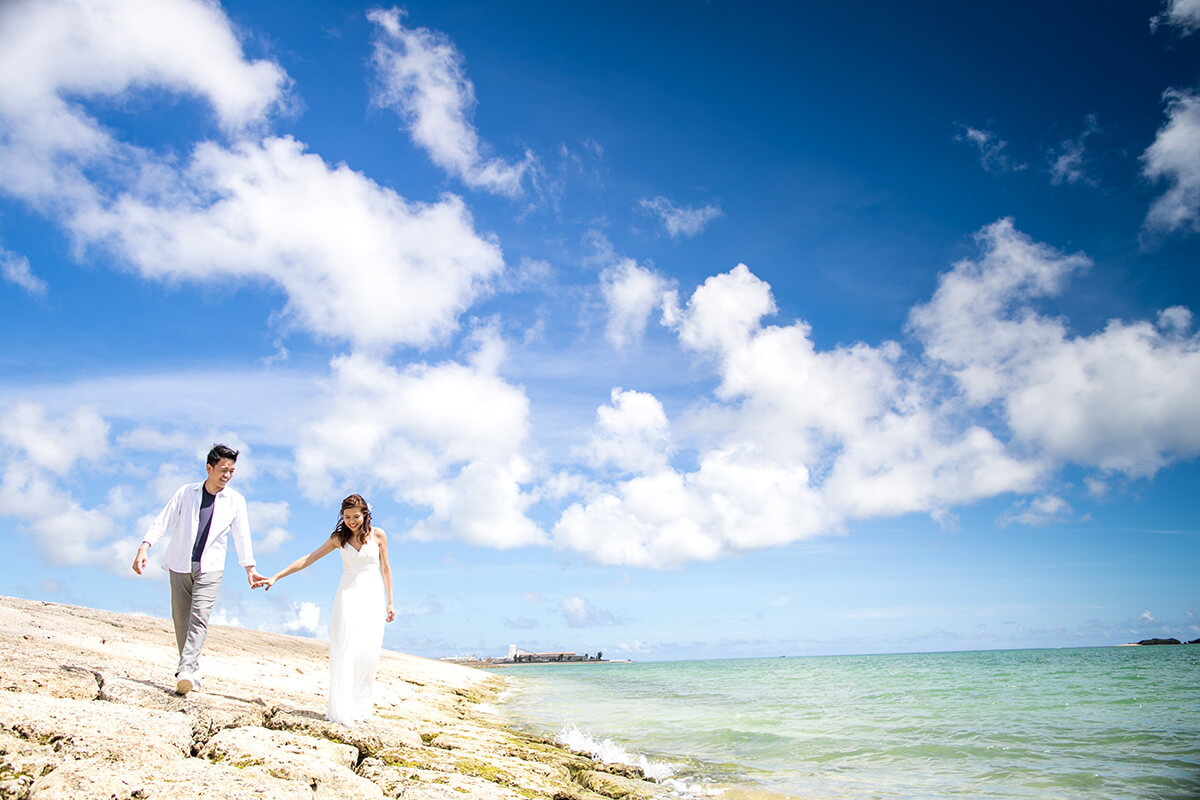 Gradient shades of blue and green -- Dreamy journey on sea
The white sandy beach that stretches about 700 meters can be listed as the largest beach Okinawa. You can choose freely from the wide variety of water sports including swimming, jet skis, banana boat, and many more. Diverse activities on the beach including beach volleyball, basketball, barbecue and many more are the things that attract the gathering of sports and outdoor enthusiasts as if this is their paradise. Shoot the best beach photos beside the emerald green sea that are so picturesque they seem unreal.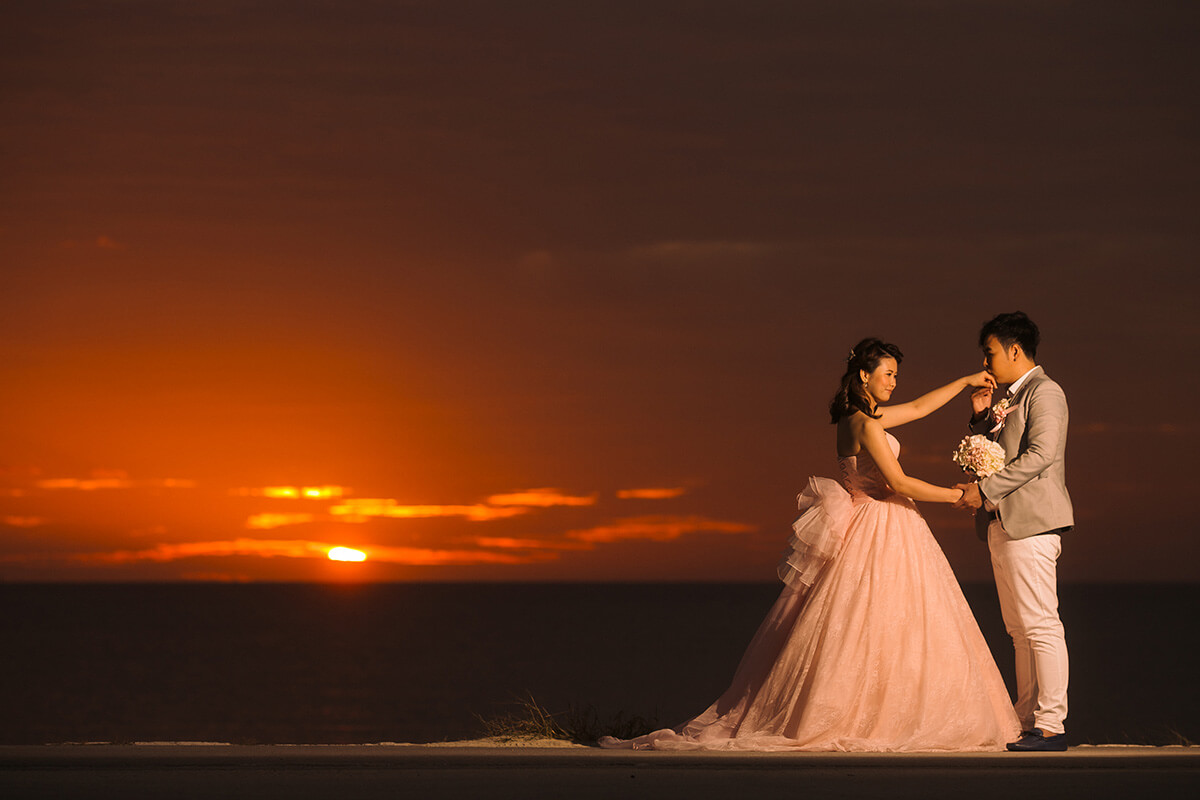 Okinawa's best sunset
The sunsets of Toyosaki Beach are very famous. Look into the distance standing on the coast to find that there is nothing in between heaven and man but the infinite expanse of the ocean. When the sun slowly sinks into the sea, the sea is dyed orange, and the horizon blurs. Being photographed with these broad and undisturbed views, the photos of sunsets are romantic beyond compare.