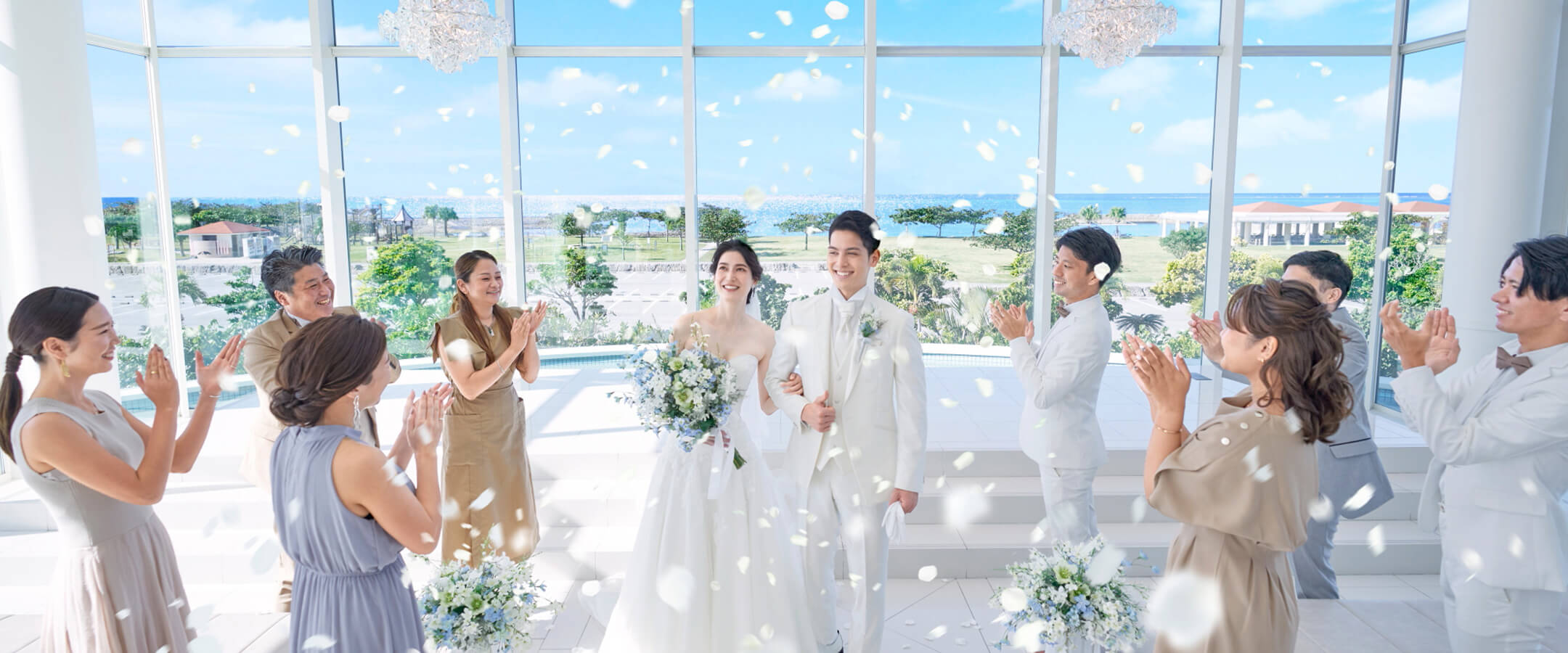 Okinawa's sea offers blessings -- Dreamy glass-walled venue Sea Shell Blue Chapel stands quietly against the backdrop of white sand and sea view at Bibi Beach in Southern Beach Hotel Resort. Made entirely of glass, the beautiful azure sea exclusive to Okinawa and the blinding sunshine of the southern region are brought indoors. The neat white aesthetic brings out the beauty of Okinawa and the happy moments of the couple, which are all captured in the everlasting photos.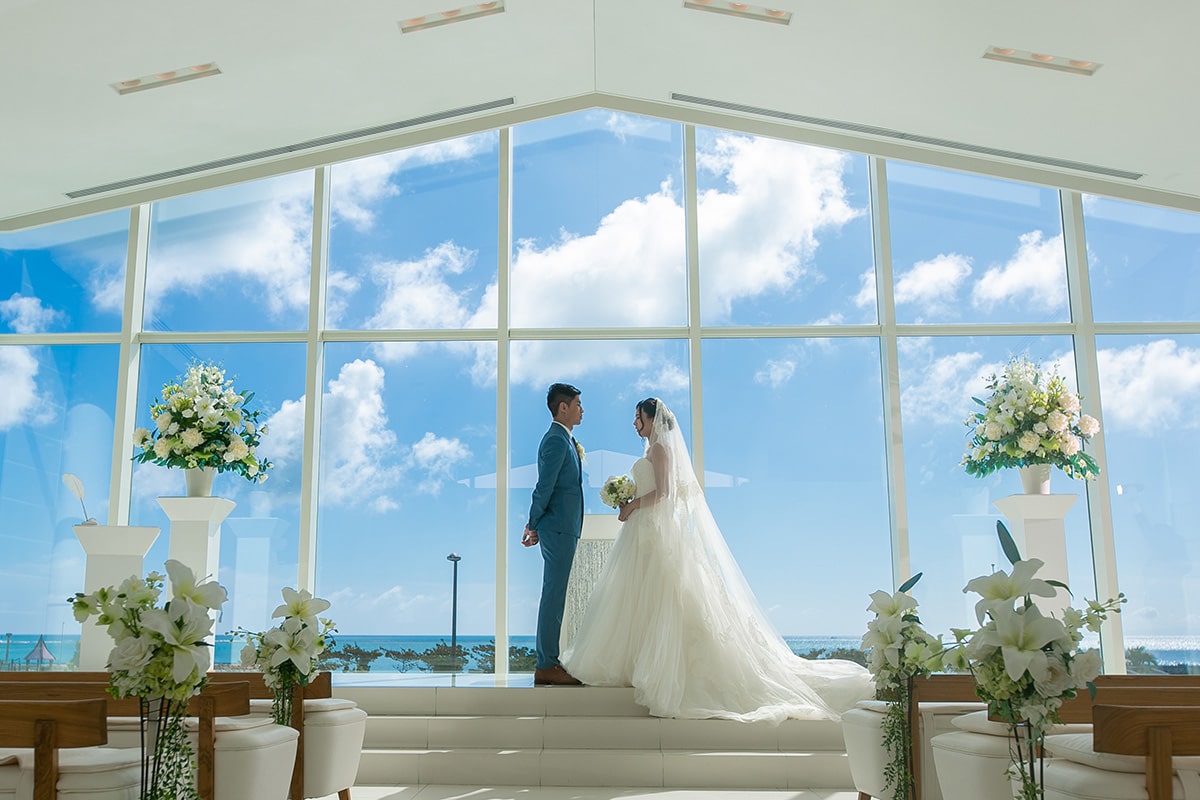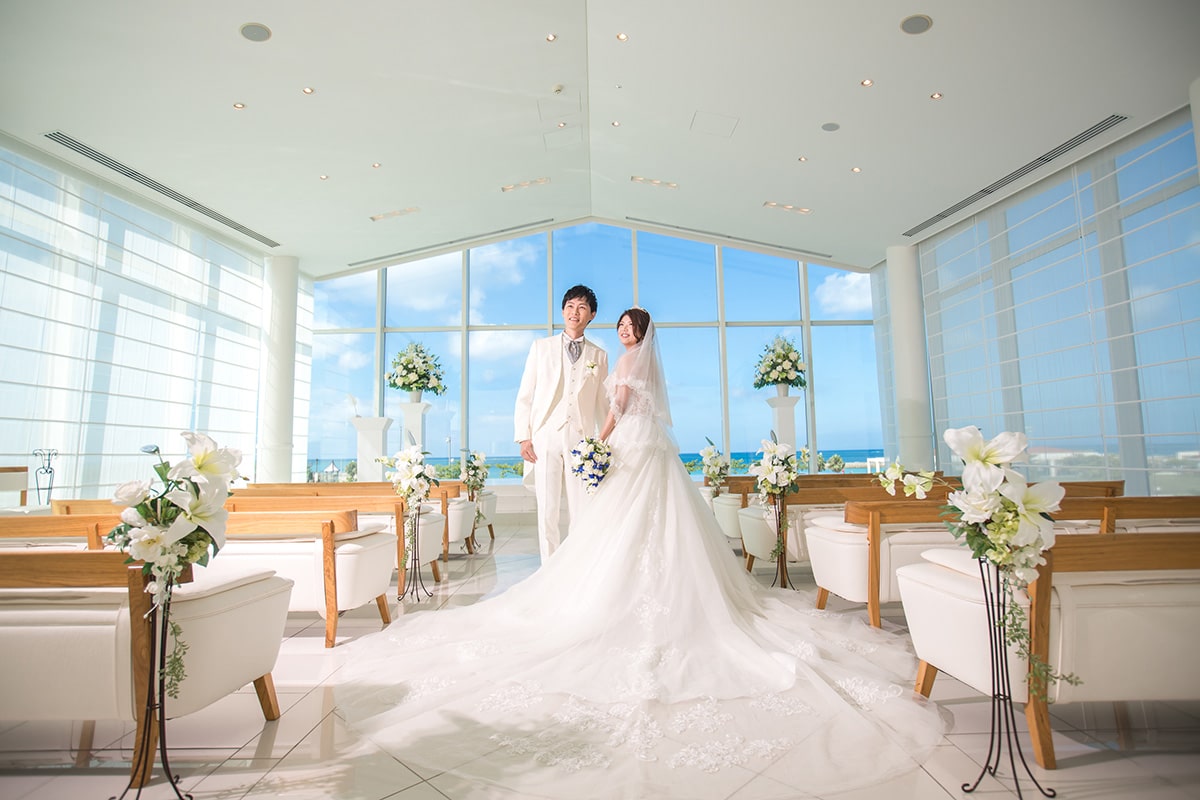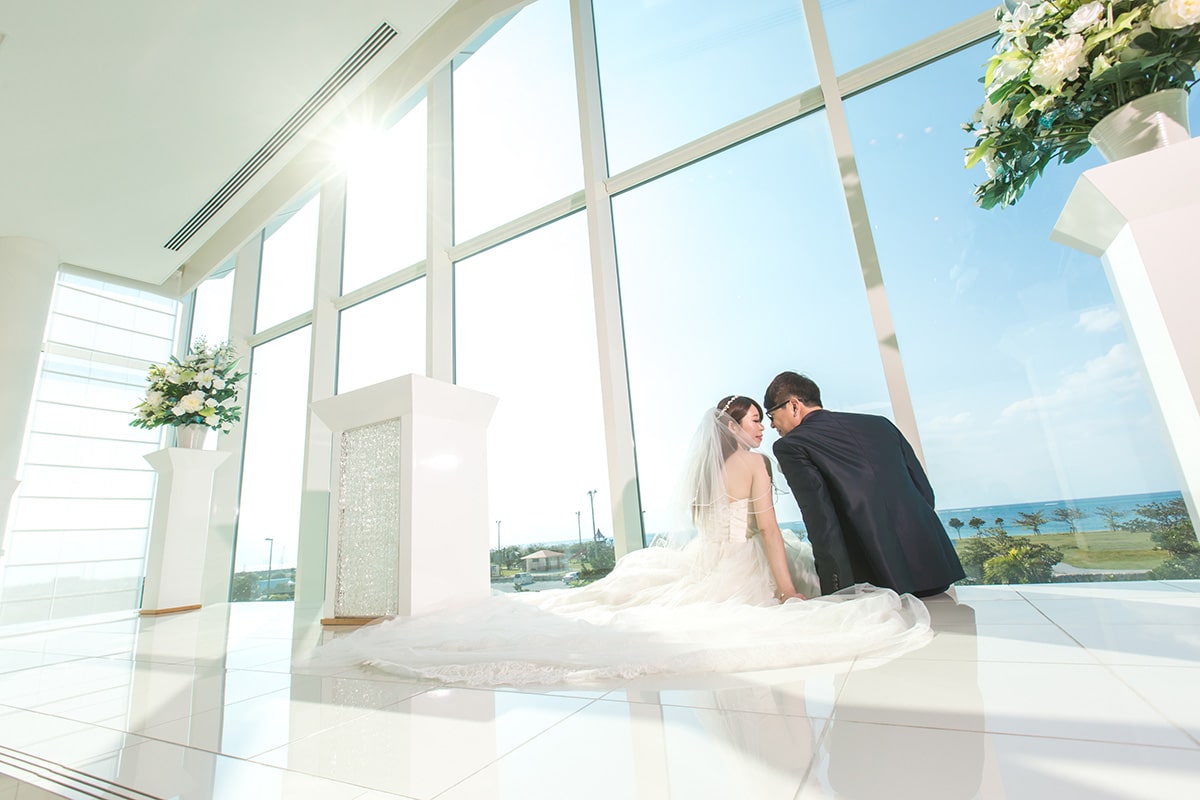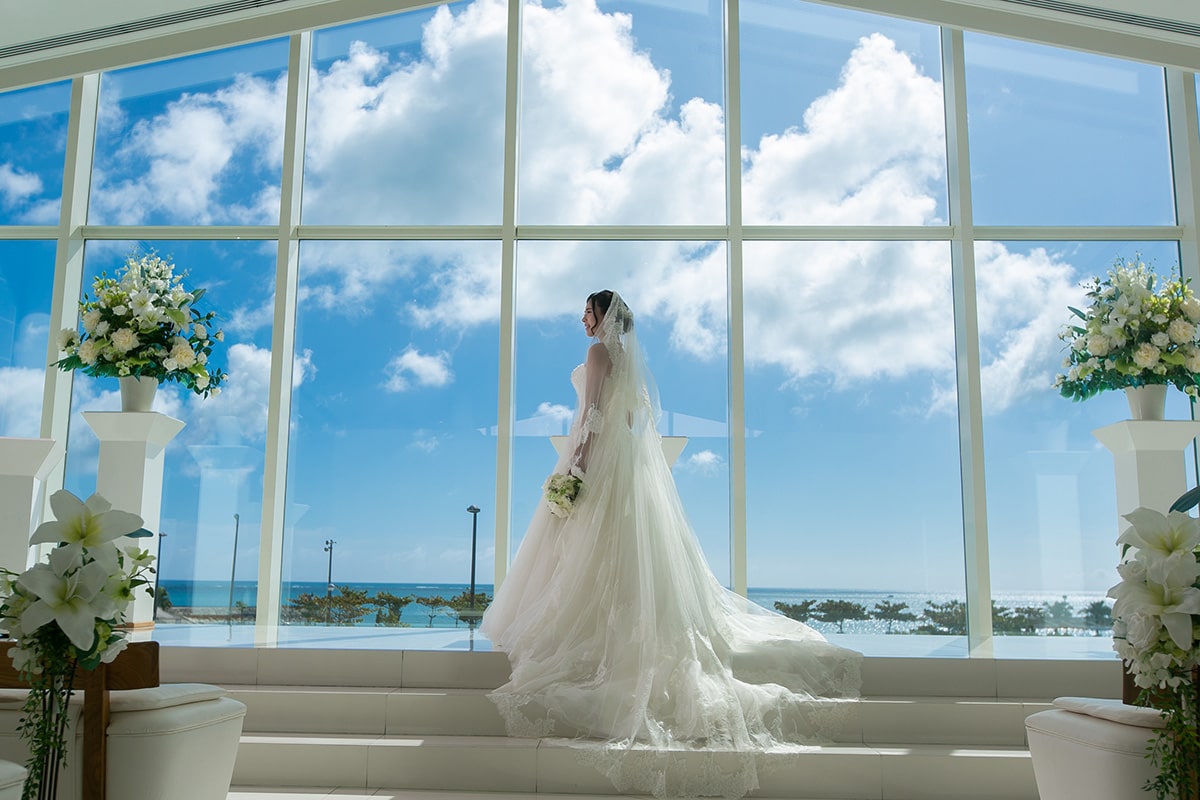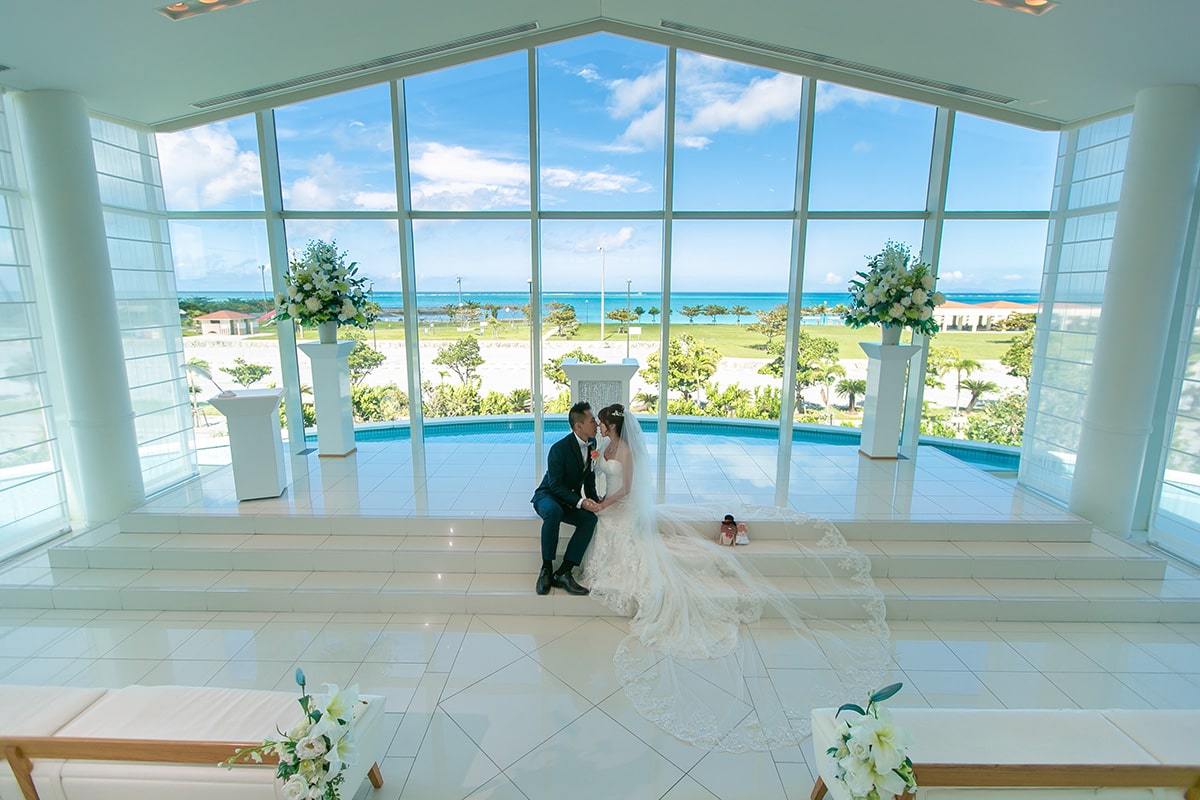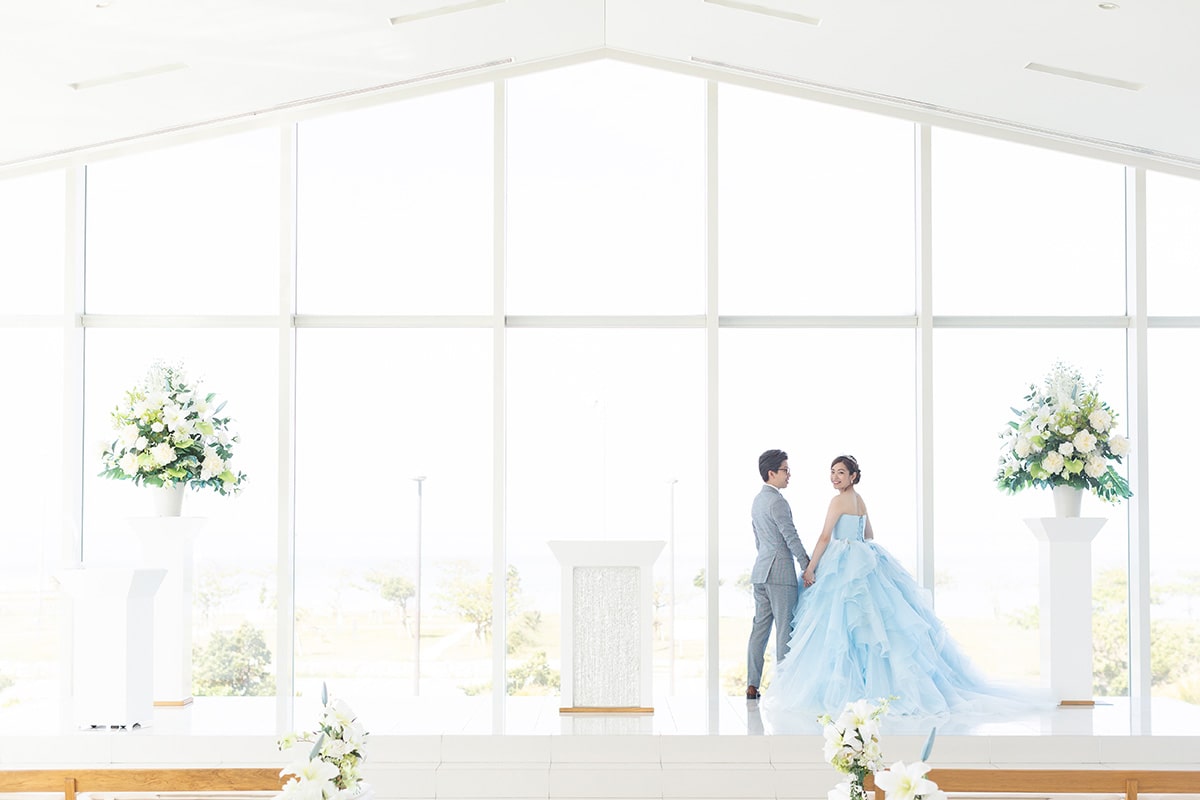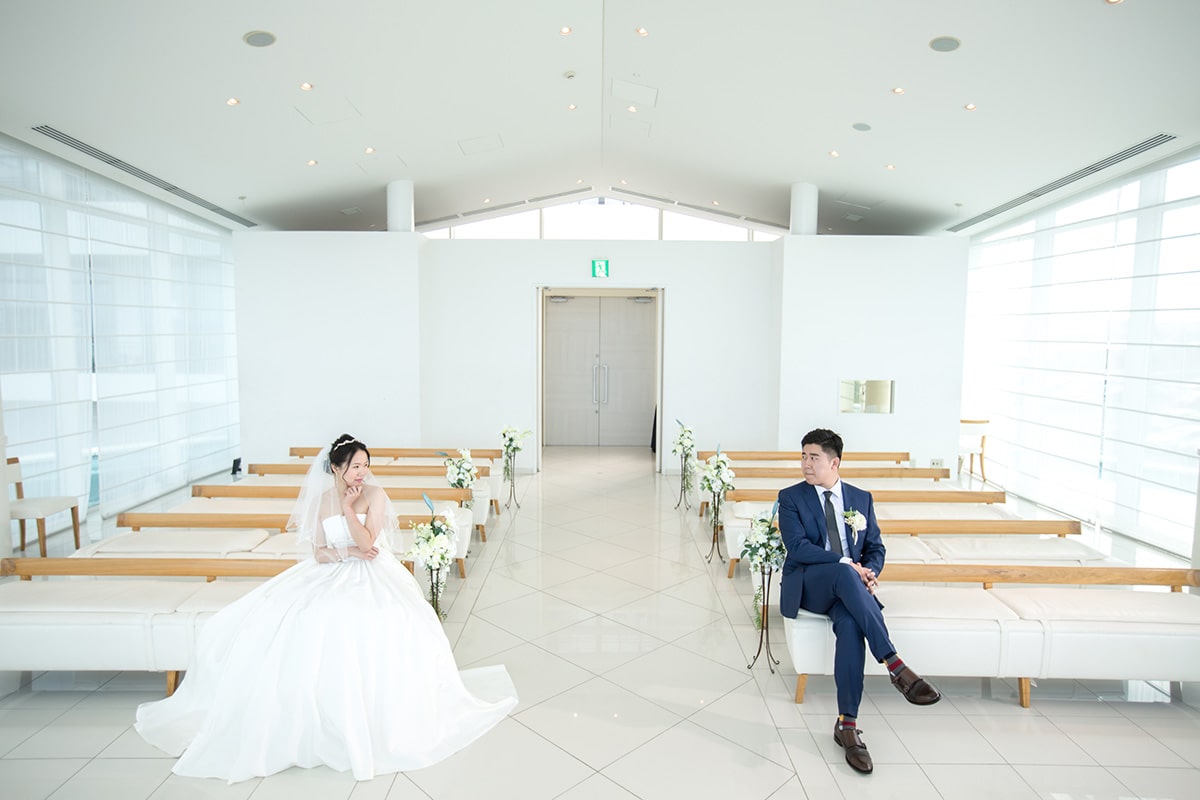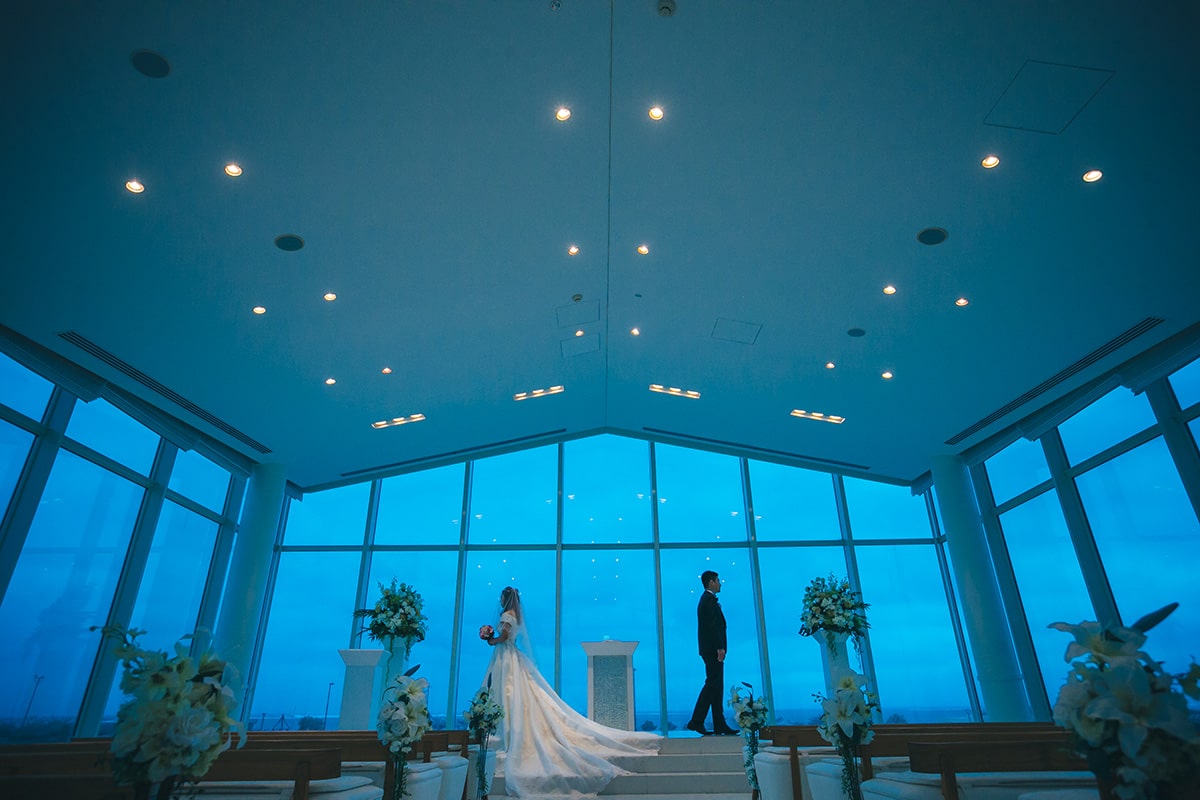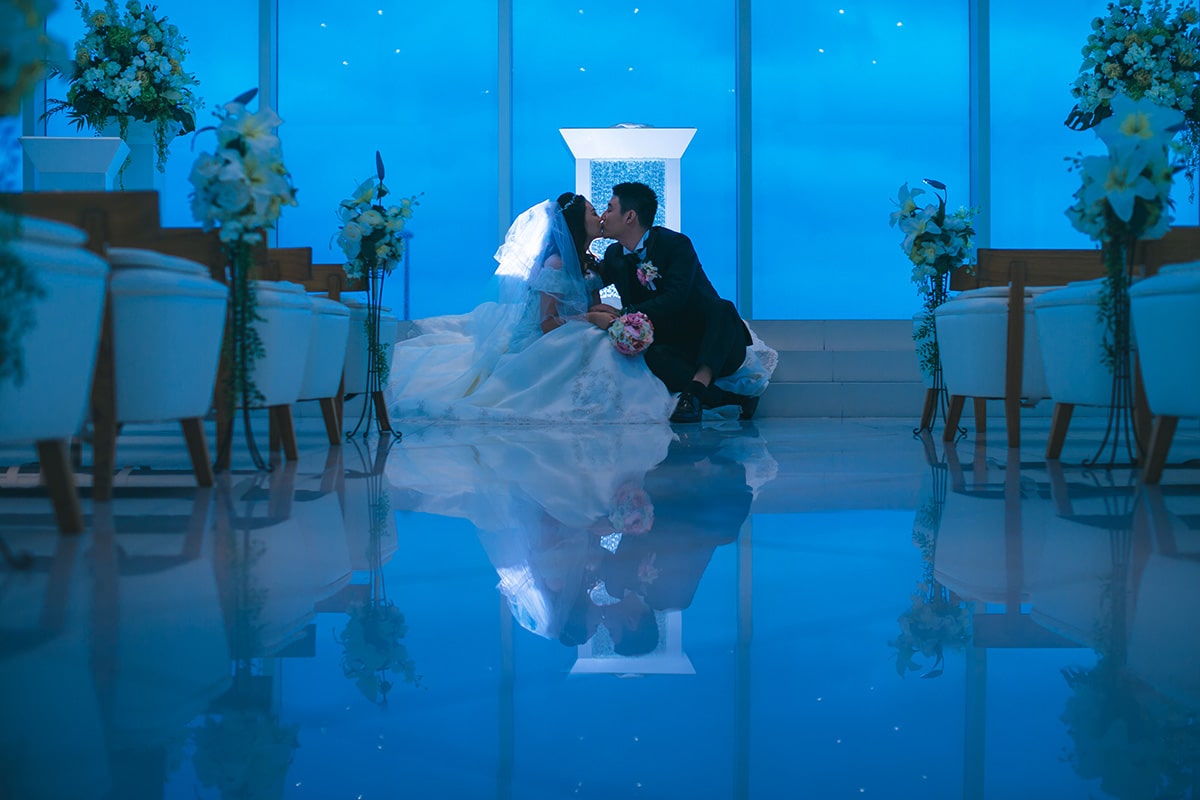 A wedding chapel with a view of white sand beach
It takes 20 minutes by car from Naha Airport to reach Southern Beach Hotel Resort, which features picturesque beach and is a water sport paradise. The glass-walled wedding chapel that enjoys a beautiful sea view looks like a diamond shining on the sea. Gazing out from within the chapel, you will find the ocean view plainly visible. So too are the white decor and bright lighting. The beauty of Okinawa and the immortal love of the couple are not erasable.