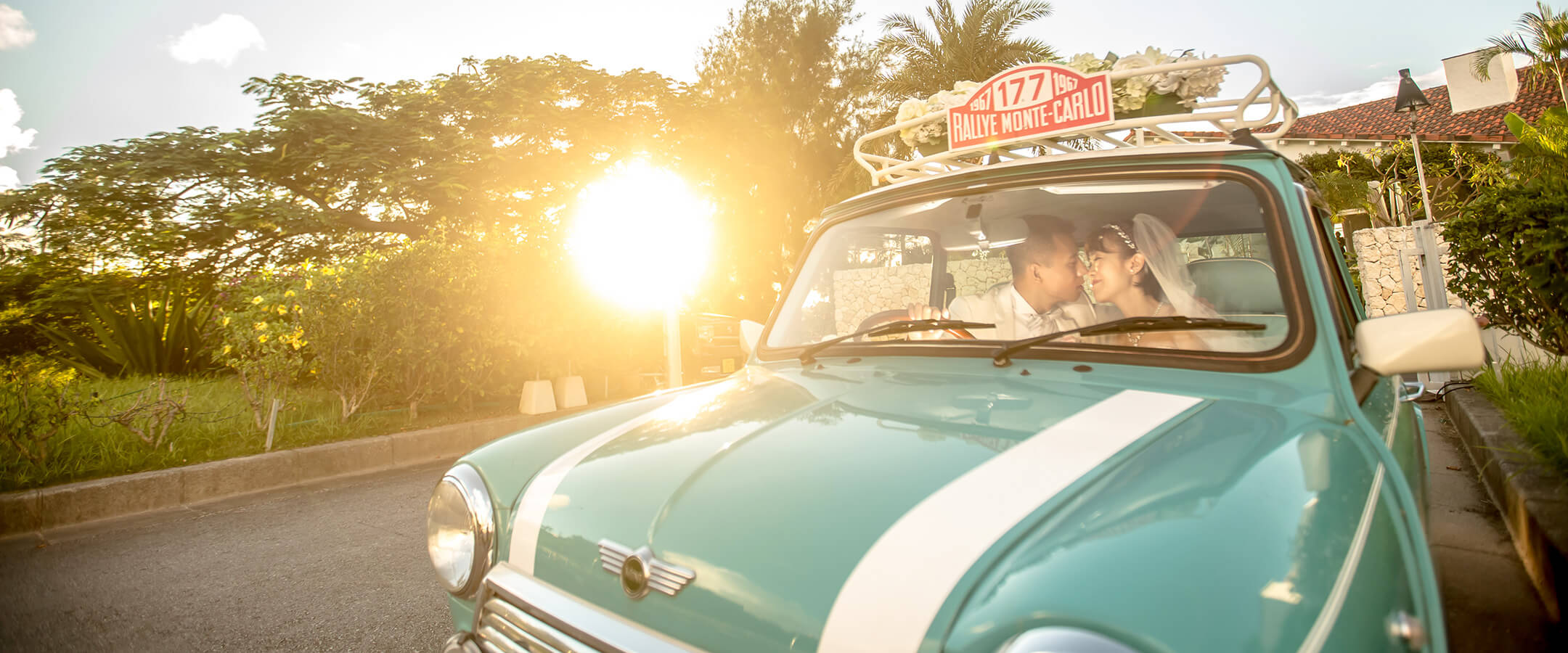 A perfect location to enjoy the wide open view of the ocean. Onna-son shares beautiful gradient beaches of deep cobalt blue and bright emerald green. Nearby the beach sits a casual house-style french restaurant which serves exquisite dishes that use fresh and carefully selected Okinawa ingridients. Menues directed by the famous "iron chef" Sakai promises you an authentic resort wedding.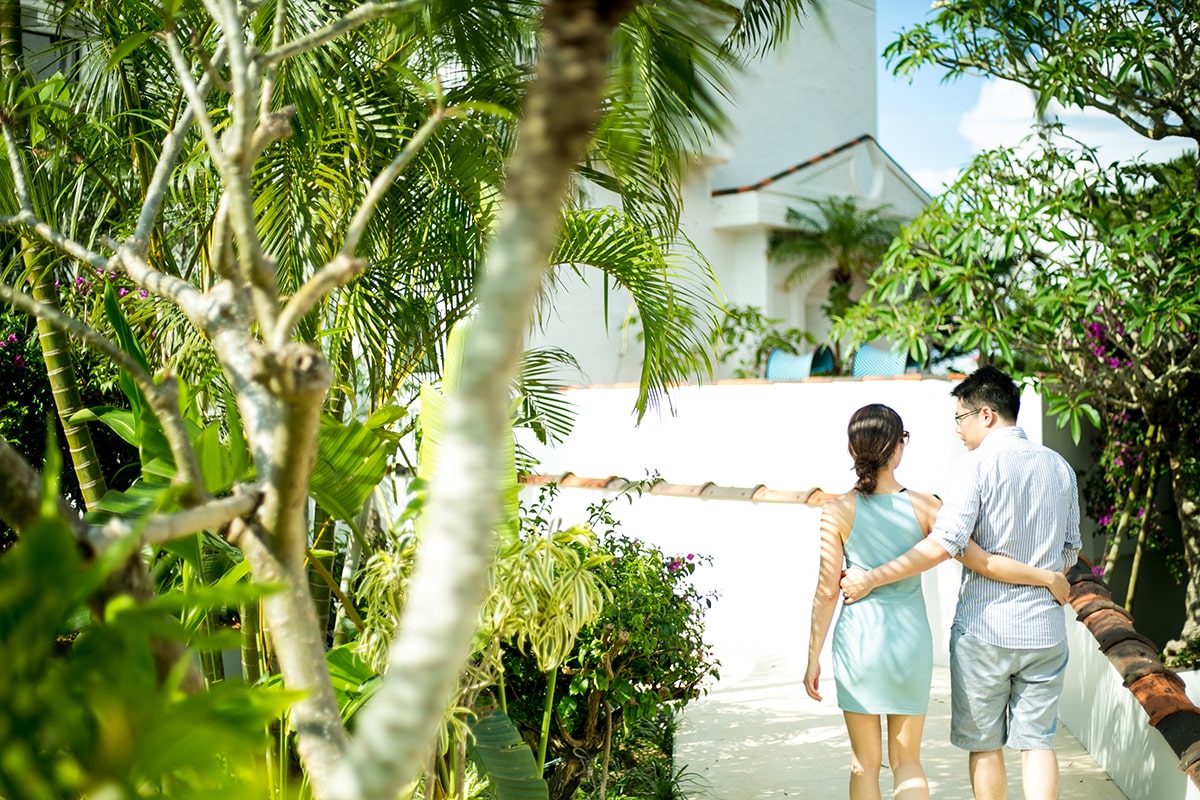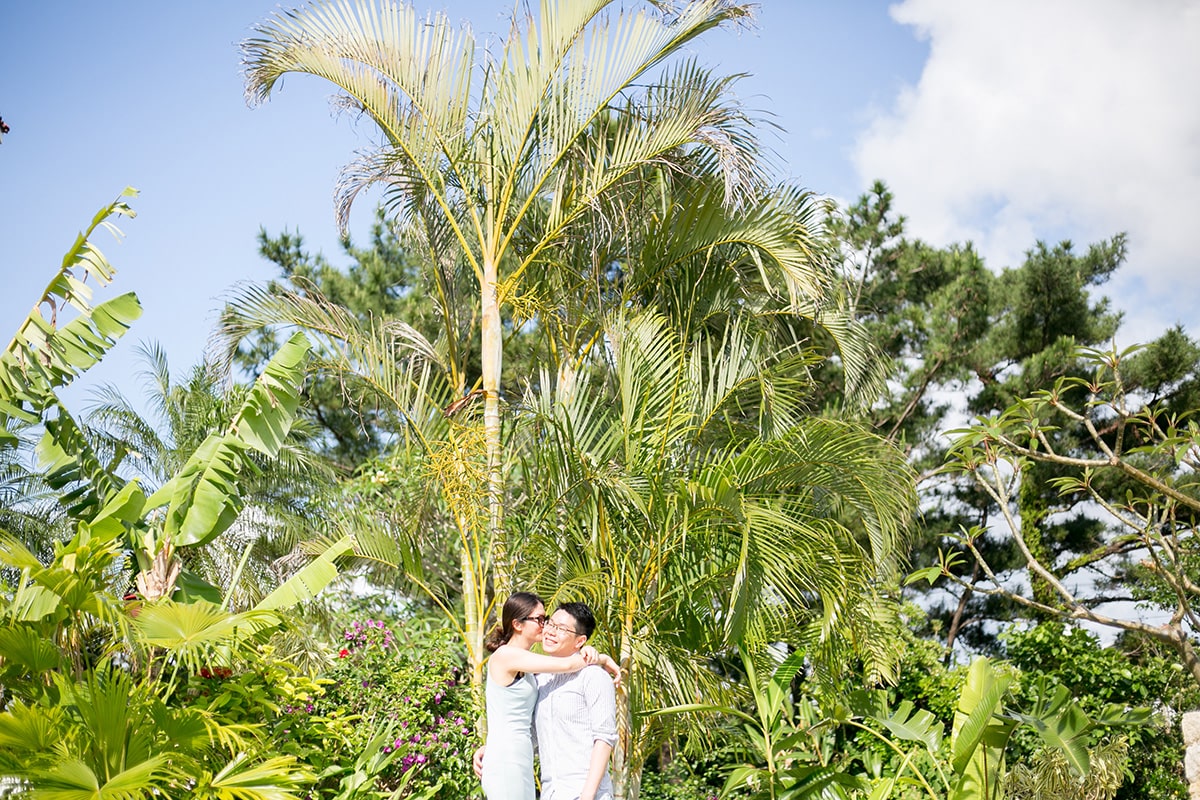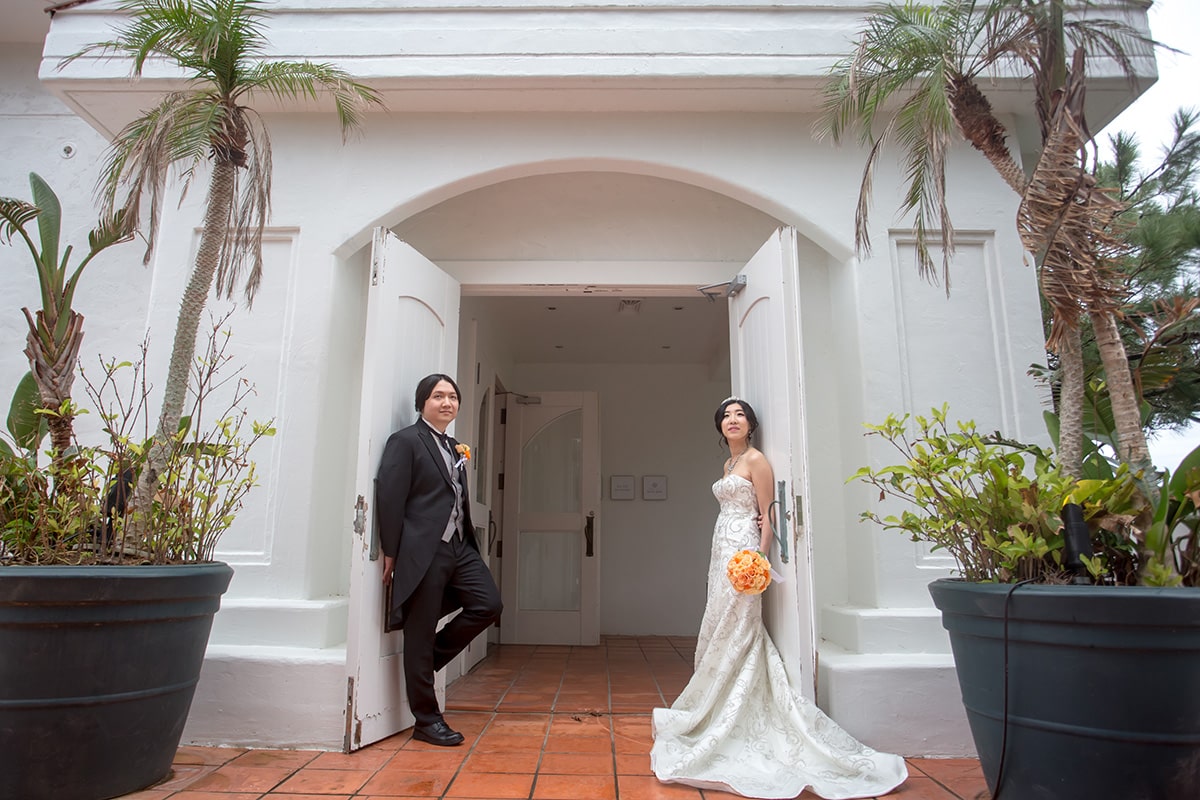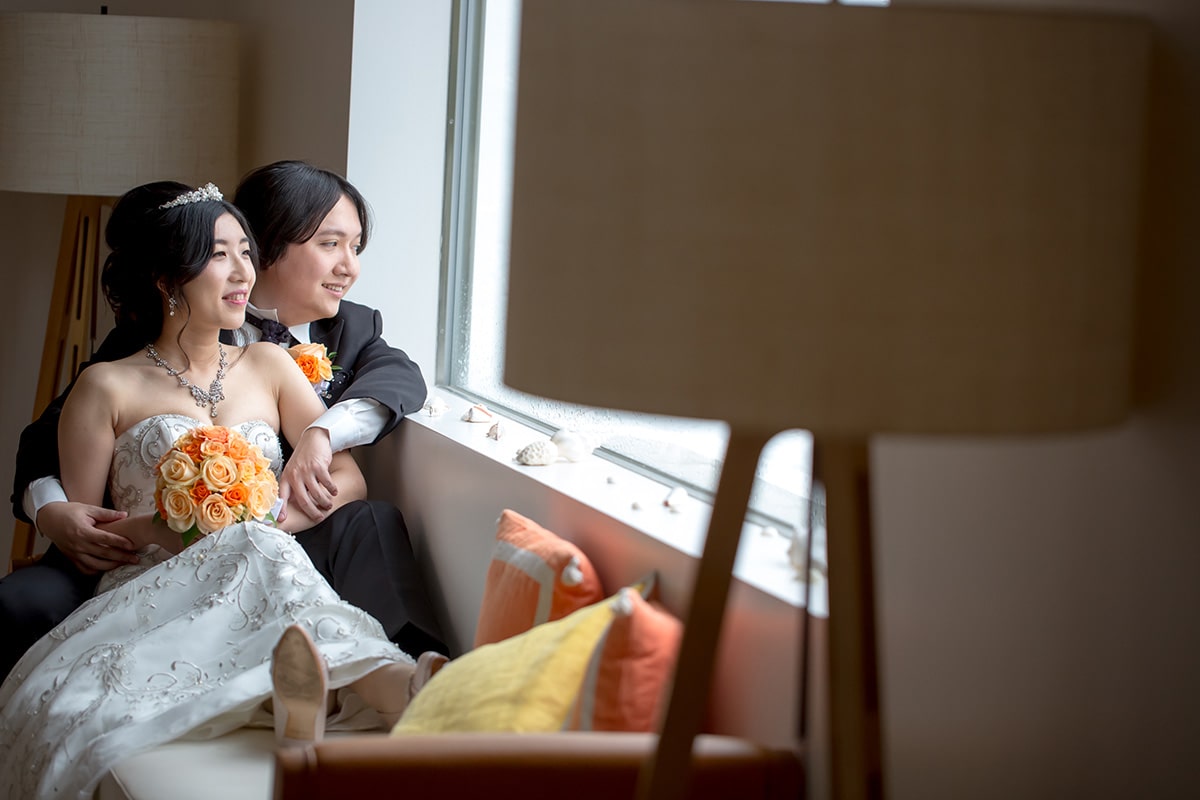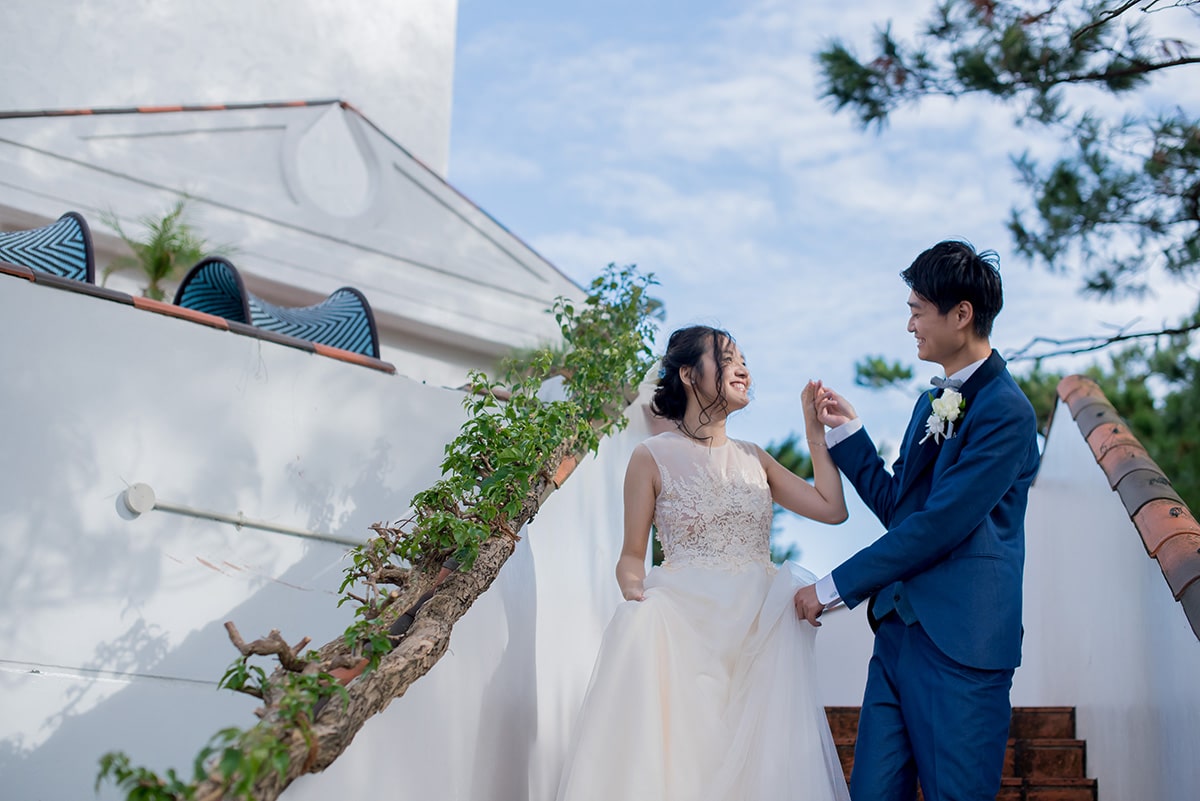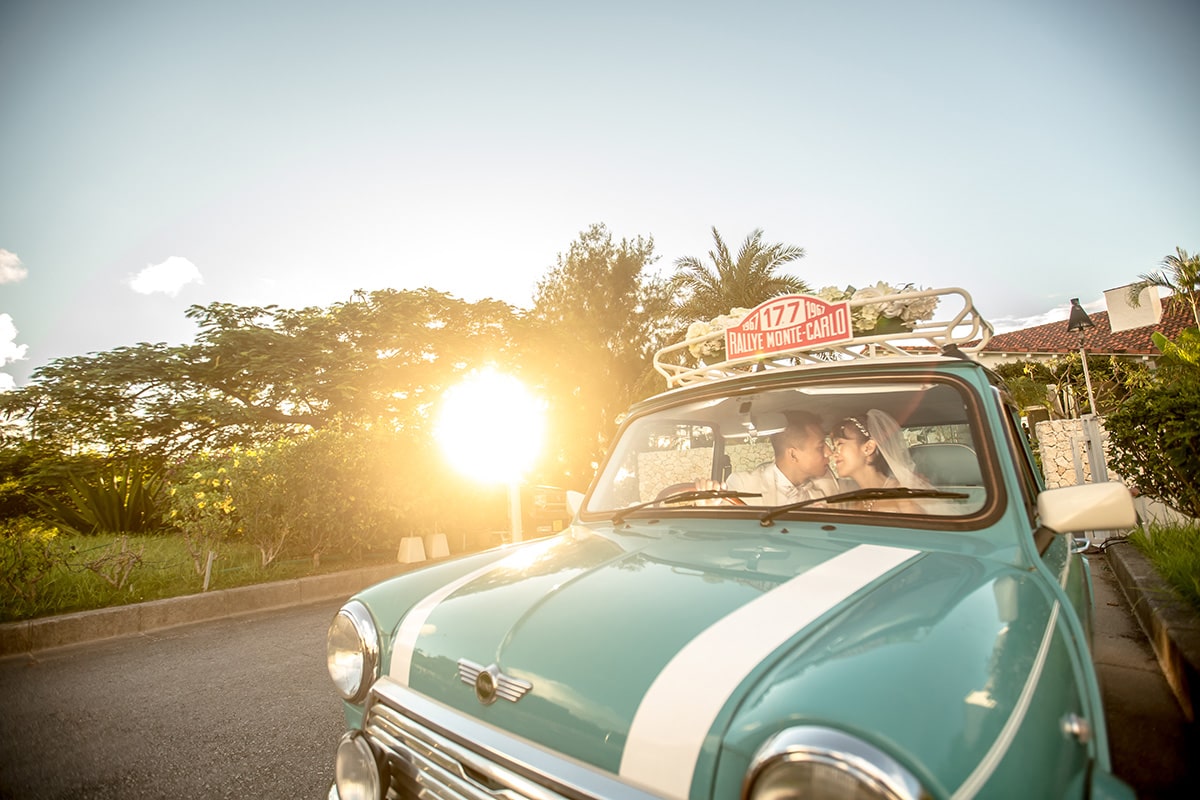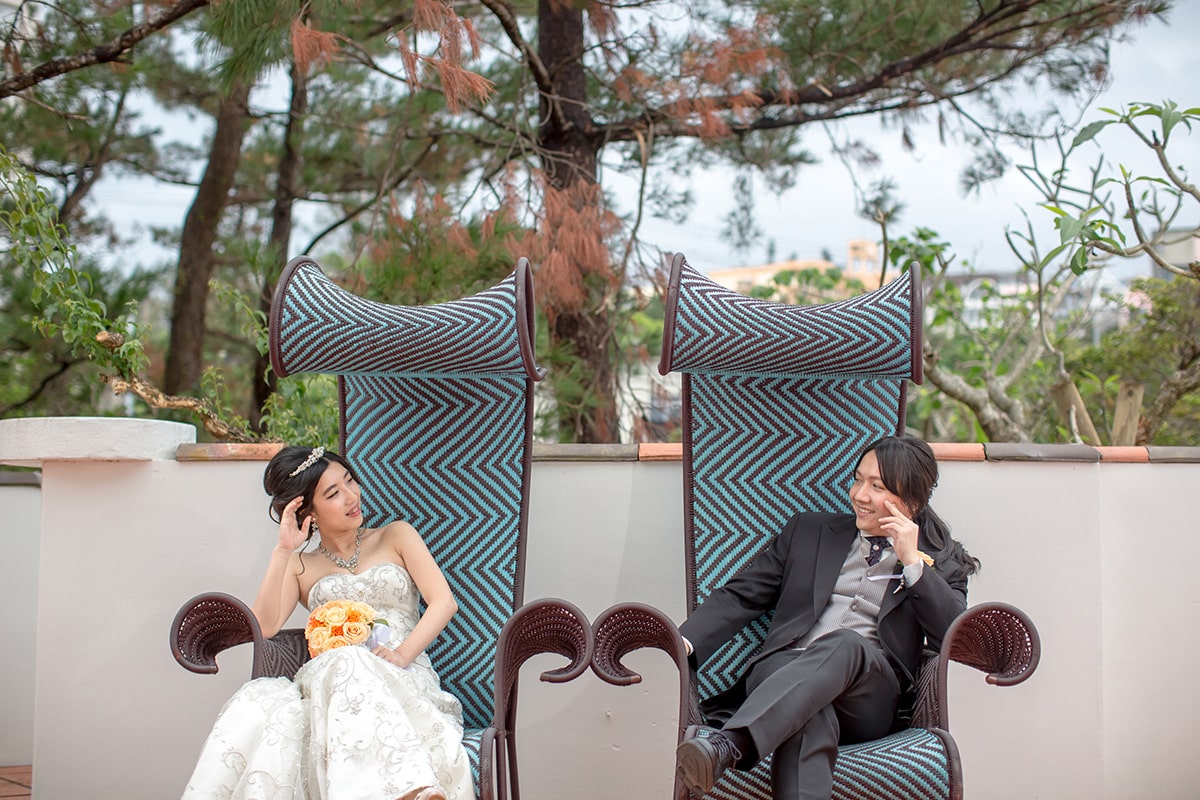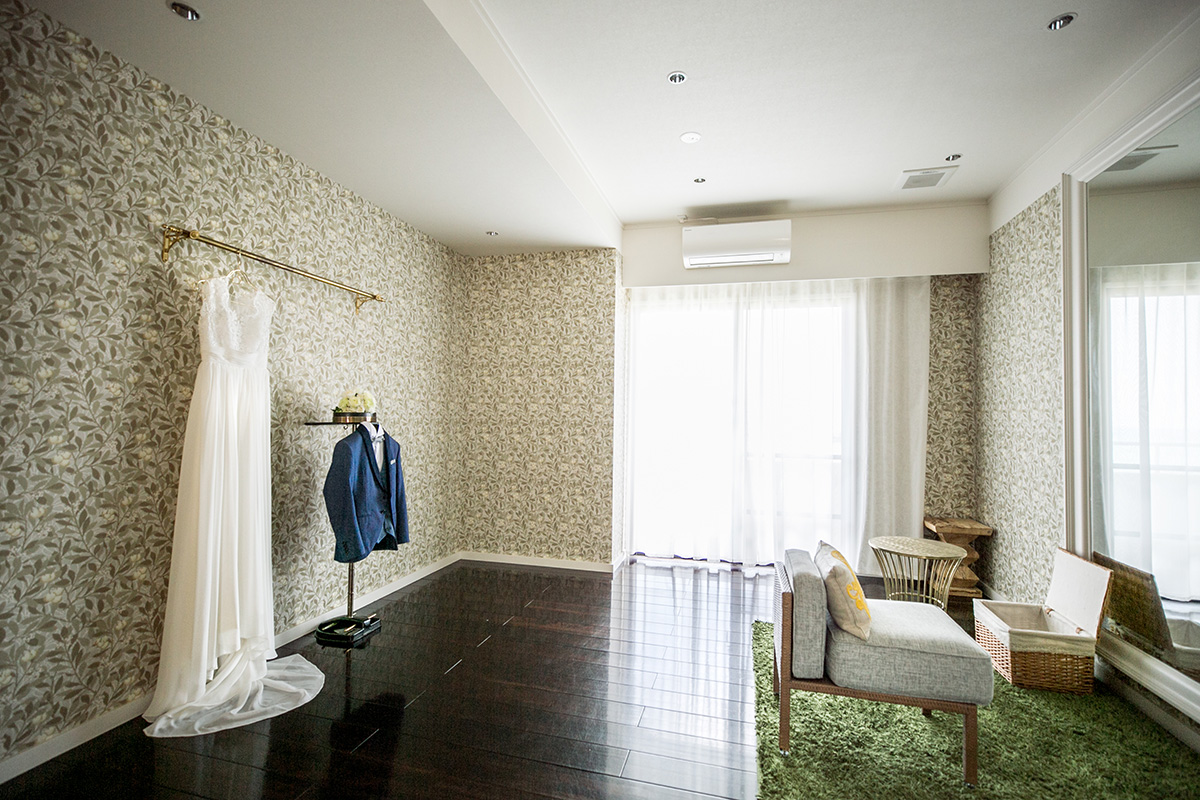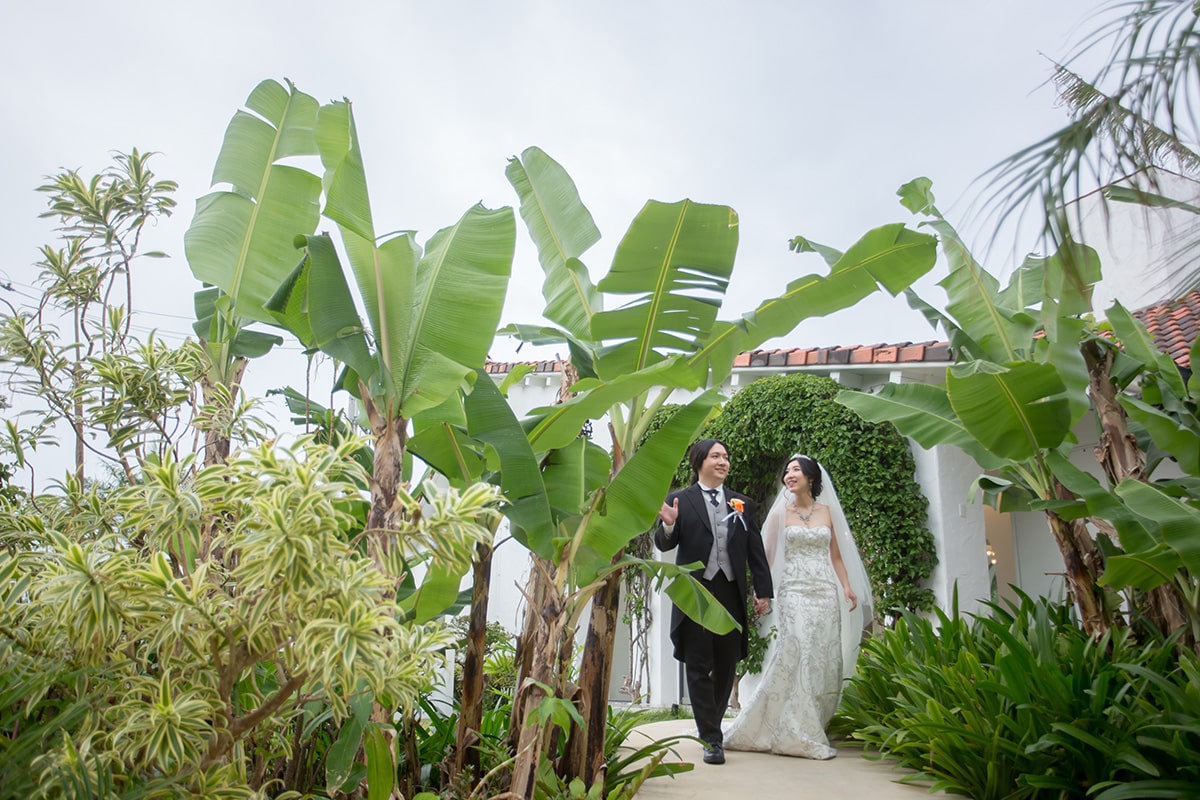 A stylish chapel that sits near the beach.
The chapel names itself "Blue Infinity", referring to the glorious view of the Onna-son sea from inside the chapel. The chapel shares a calm atmosphere with a modern-natrual style of gray colored wooden walls. Couples will be able to feel the beautiful sea and sky just outside the window, cherishing your special day of ceremony.