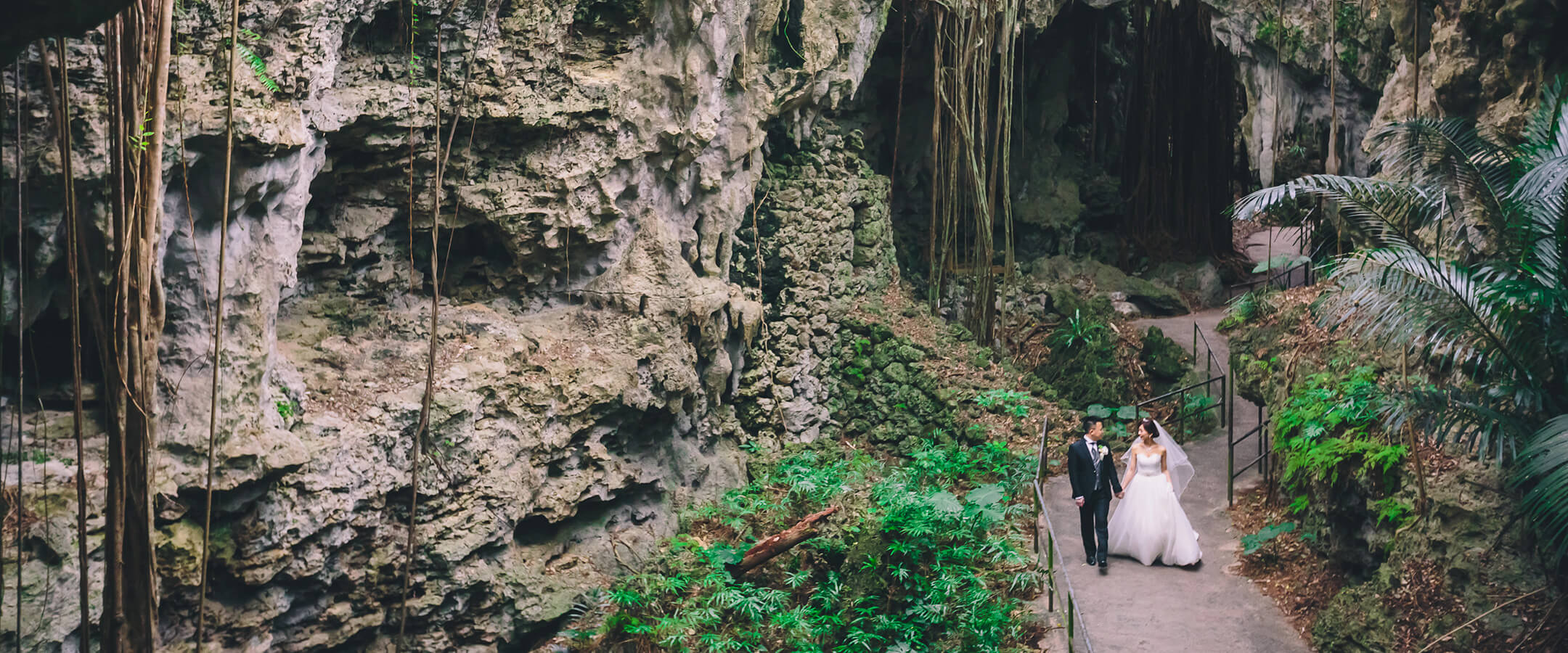 Gangala Cave
[ADD. FEE ¥22,000(including tax)]
[Only available at 9:00 AM]
The time-refined natural landscape The stalactite cave that took a long time to form collapsed hundreds of thousands of years ago, turning into the landscape we see nowadays. Gangala Valley seems like a forest where subtropical endemic plants thrive and huge banyan trees and their twisting roots burst with vitality. This is a hallucinatory time-refined photo spot woven by nature and the stalactite cave.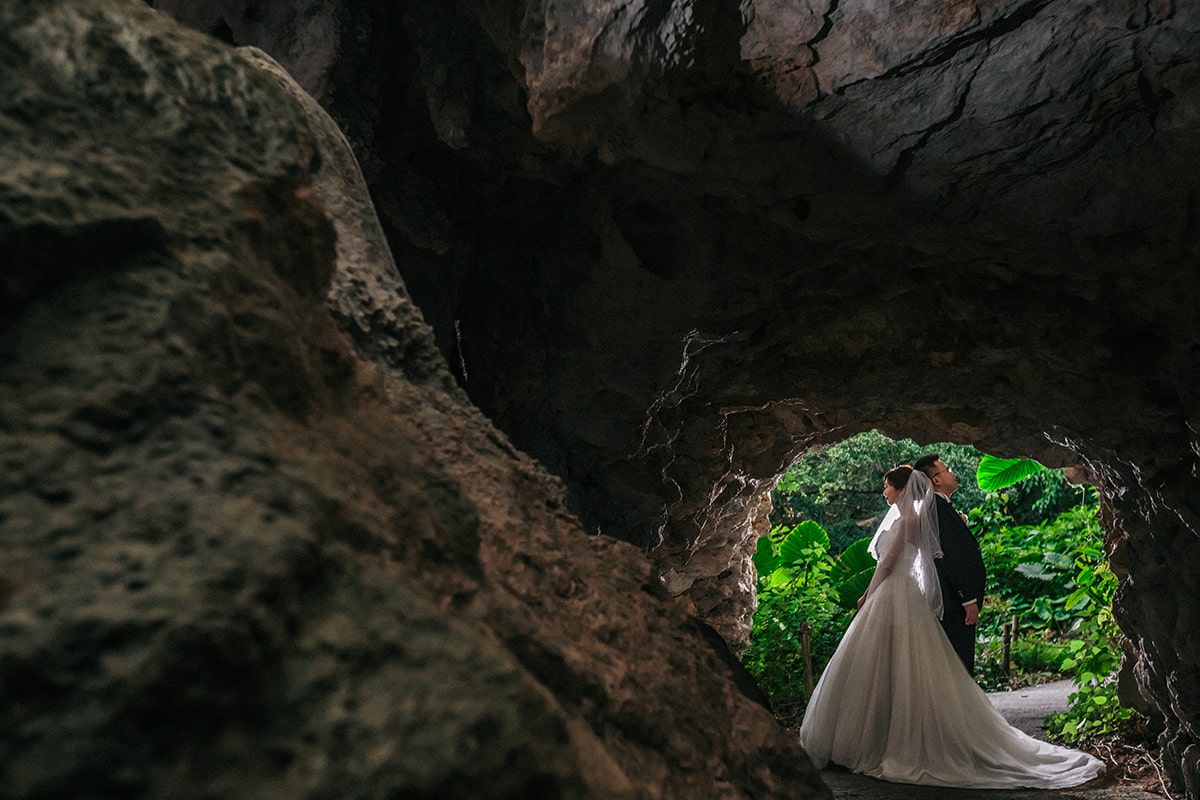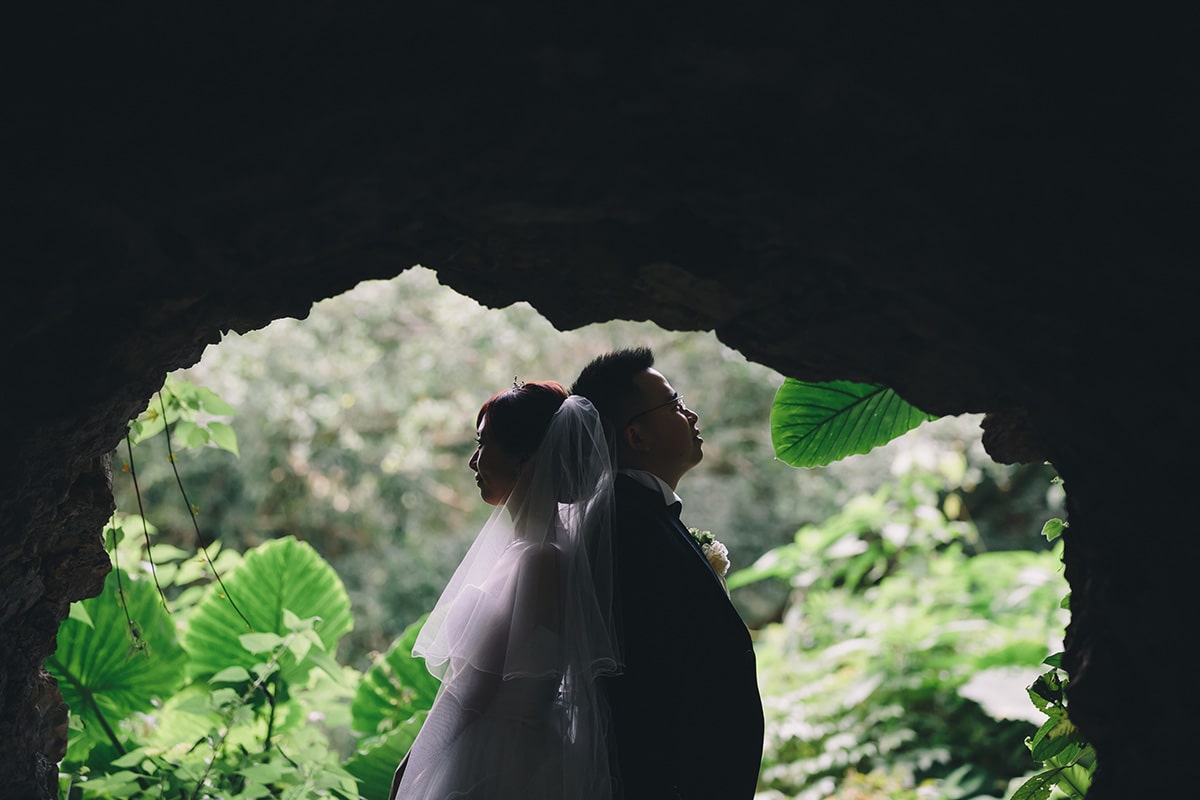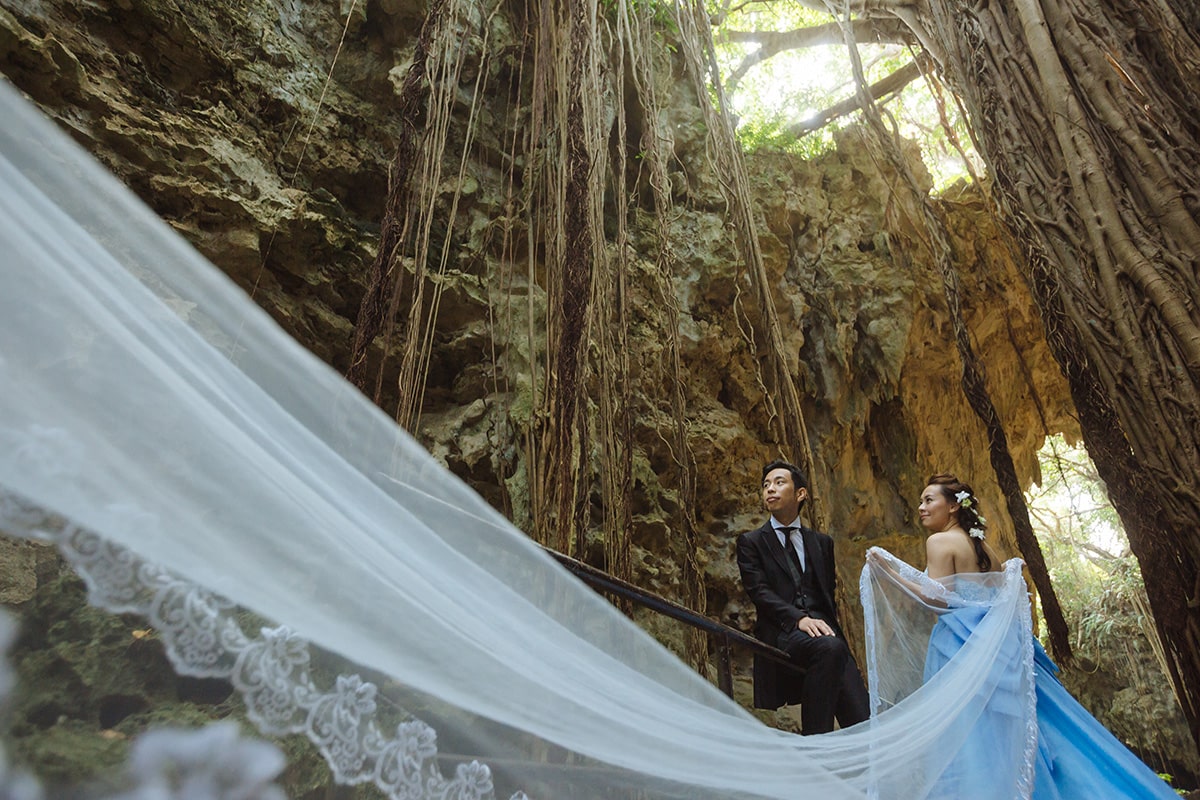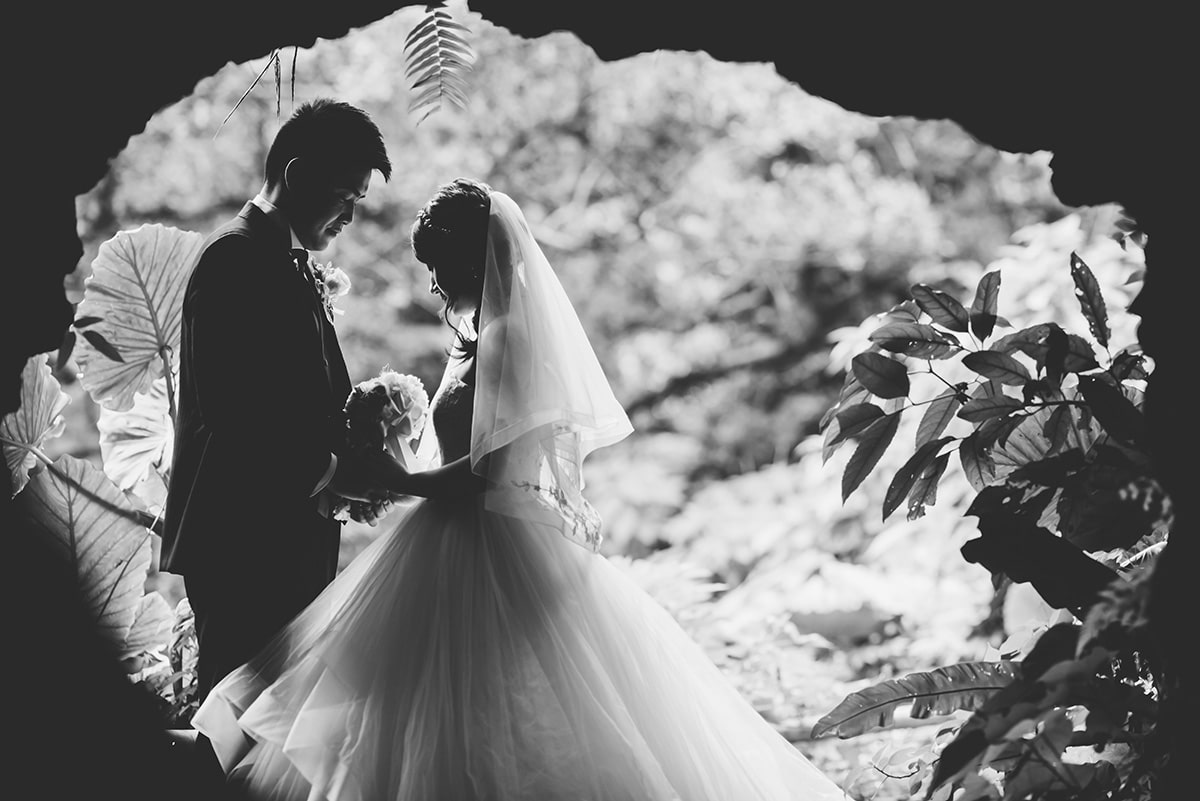 The subtropical forest in the valley has been preserved since ancient times
The valley is filled with a wide variety of plants with tree roots tumbling down, twisting and twining, while branches and leaves grow lushly towards the sky. The air in the forest is fresh with natural phytoncides. Brooks gurgle and birds warble. Be completely immersed in nature. As it is properly preserved, we are lucky enough to have a glimpse of the time-honored abundant scenery. Being able to wander about in this vigorous photo spot is a rare opportunity.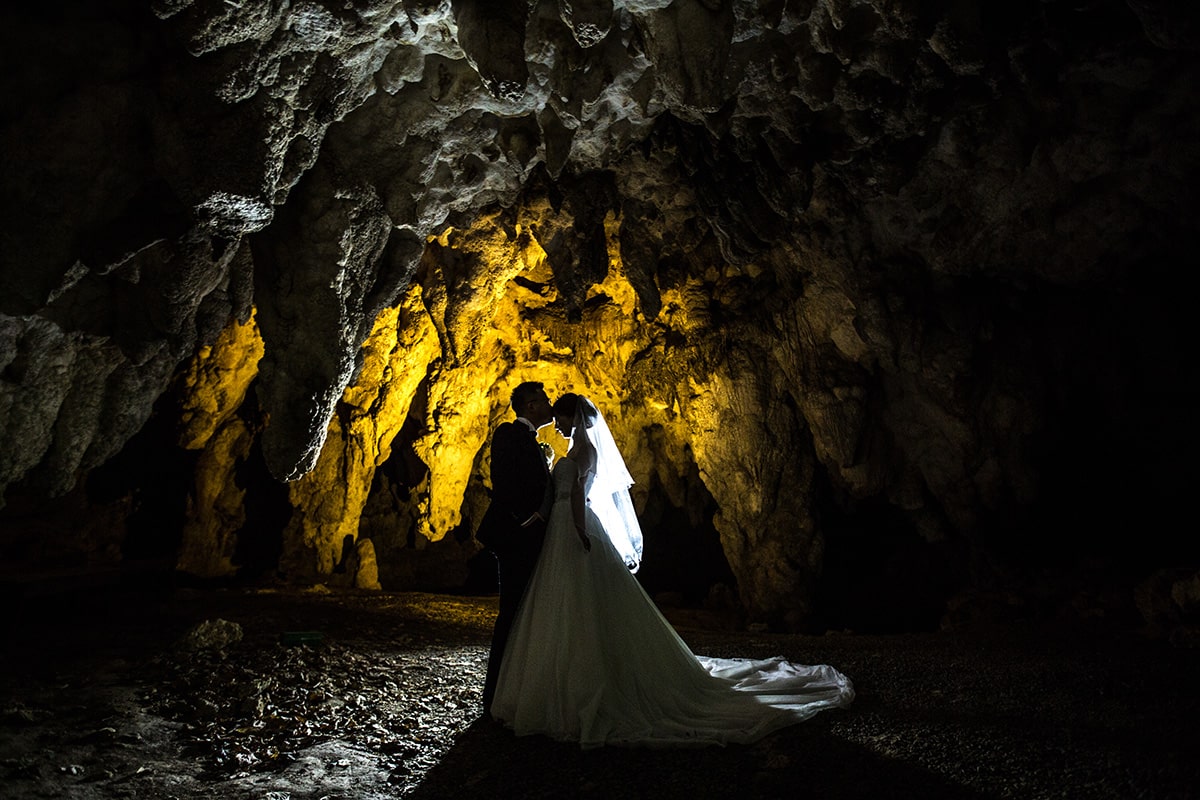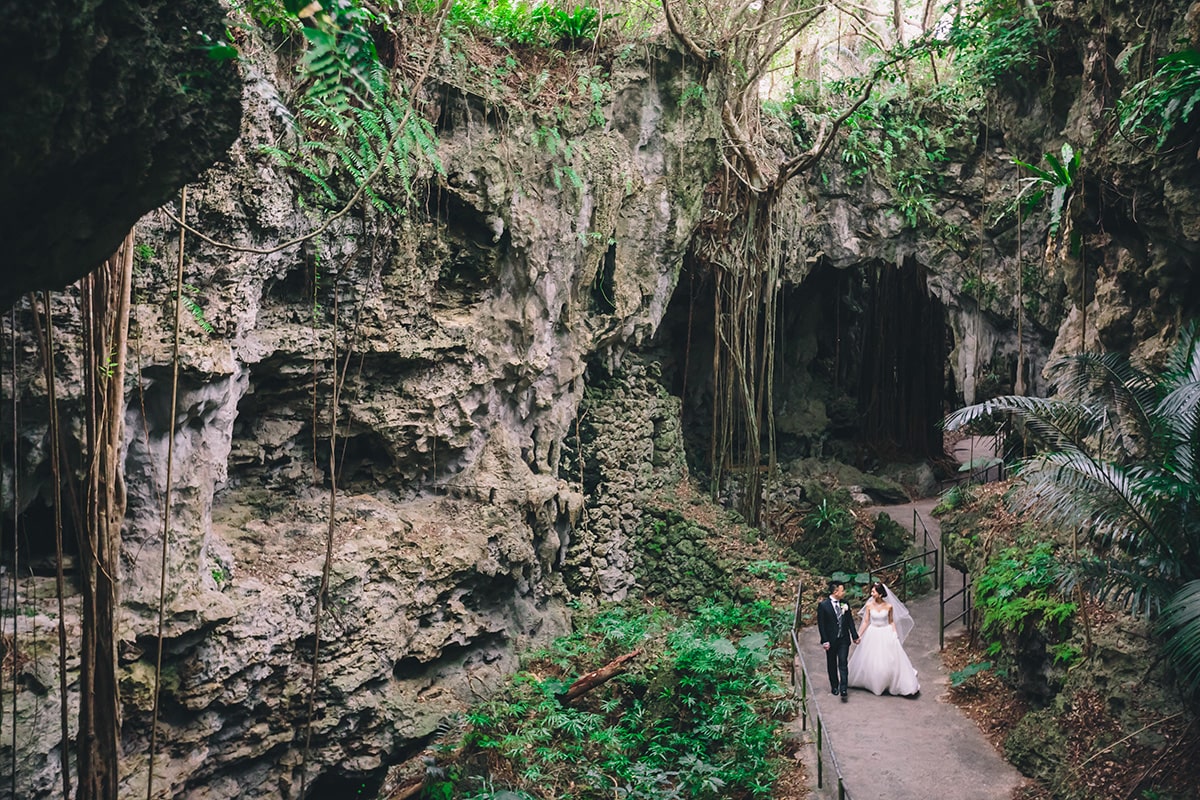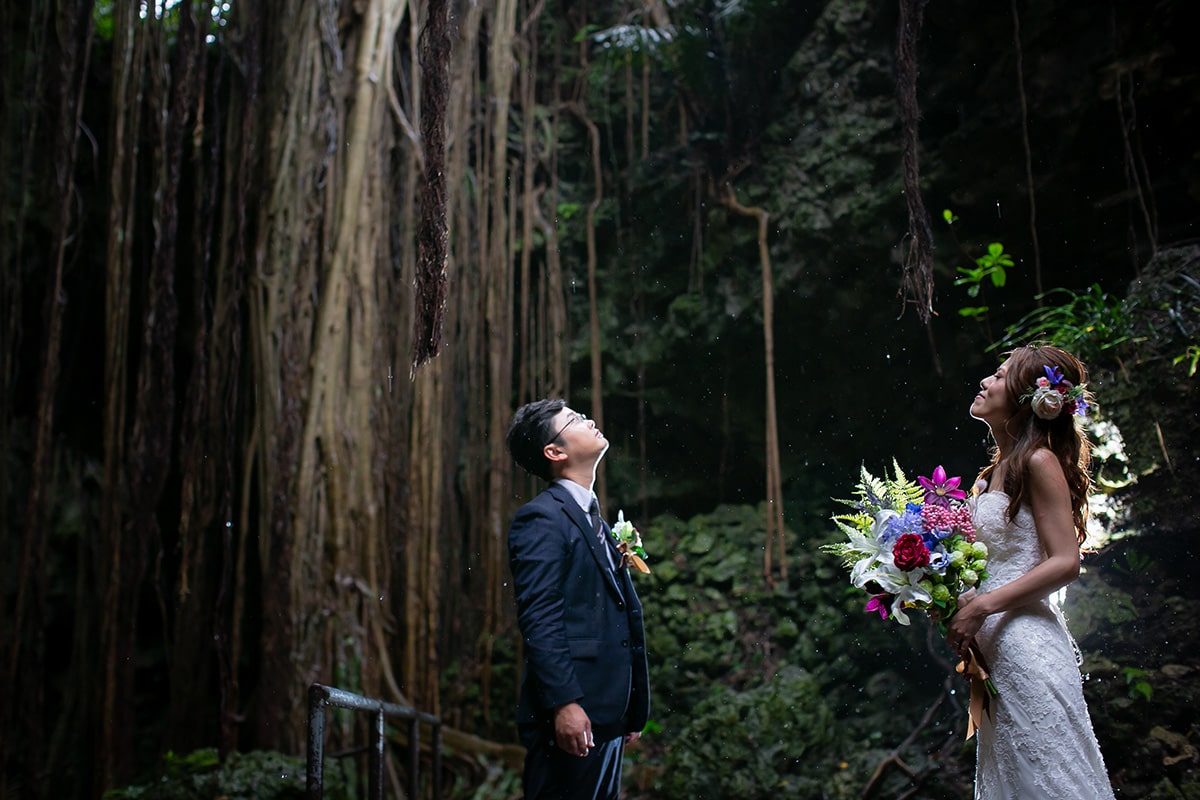 King of Banyan Trees, nicknamed the Sage of Forest has been on guard for more than a century
It is the amazingly bold huge banyan tree whose roots develop through the gaps in rocks and hang down at the entrance of the cave, meeting you at the end of the tunnel. The King of the banyan trees has a height of more than 20 meters and is estimated to be more than 150 years old. Look towards the end of the tree from the gaps in the rocks, and you will see light spilling through the branches and leaves of the giant tree, which creates a fantasy-like landscape.