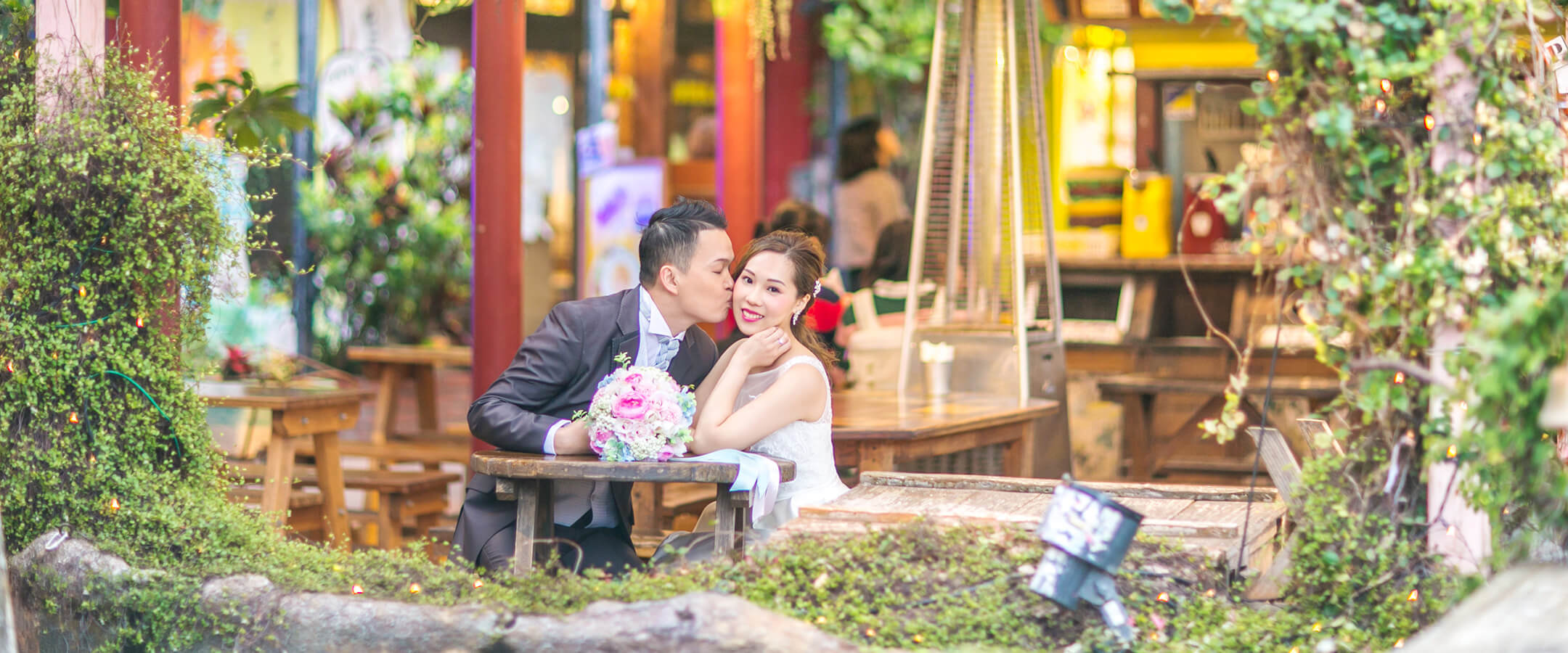 American Village
[Add. Fee ¥15,000+tax]
America Village -- Popular resort in Okinawa Located in Mihama, Okinawa, America Village (full name: Town Resort -- America Village) is built by the sea and covers a huge area. America Village is home to two restaurants, a number of commercial facilities and shopping centers, beaches, ferris wheel, movie theaters and many more. It is a large comprehensive recreation area that satisfies a wide range of needs. The area is a preserved US military base turned urban resort, which is why its streetscape has an American-style ambiance. At night, the street lights flicker throughout the exotic sleepless city, which becomes increasingly livelier as the night. wears on.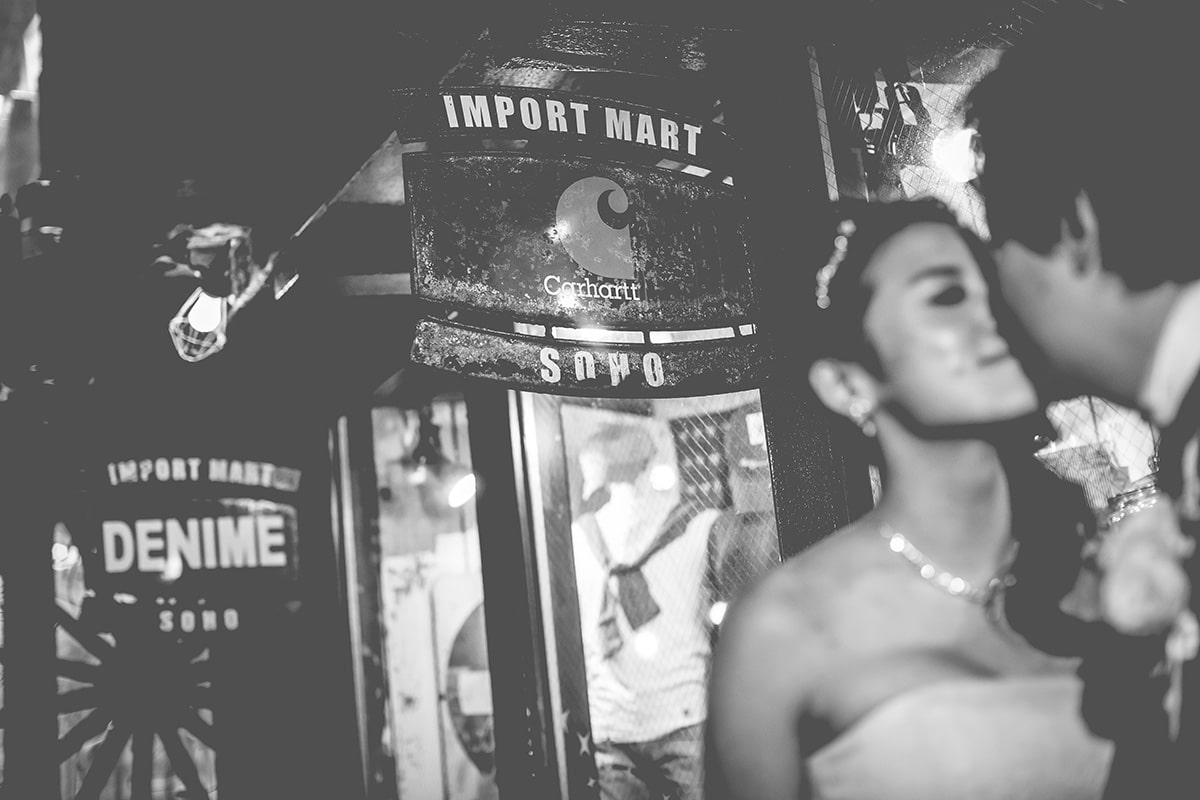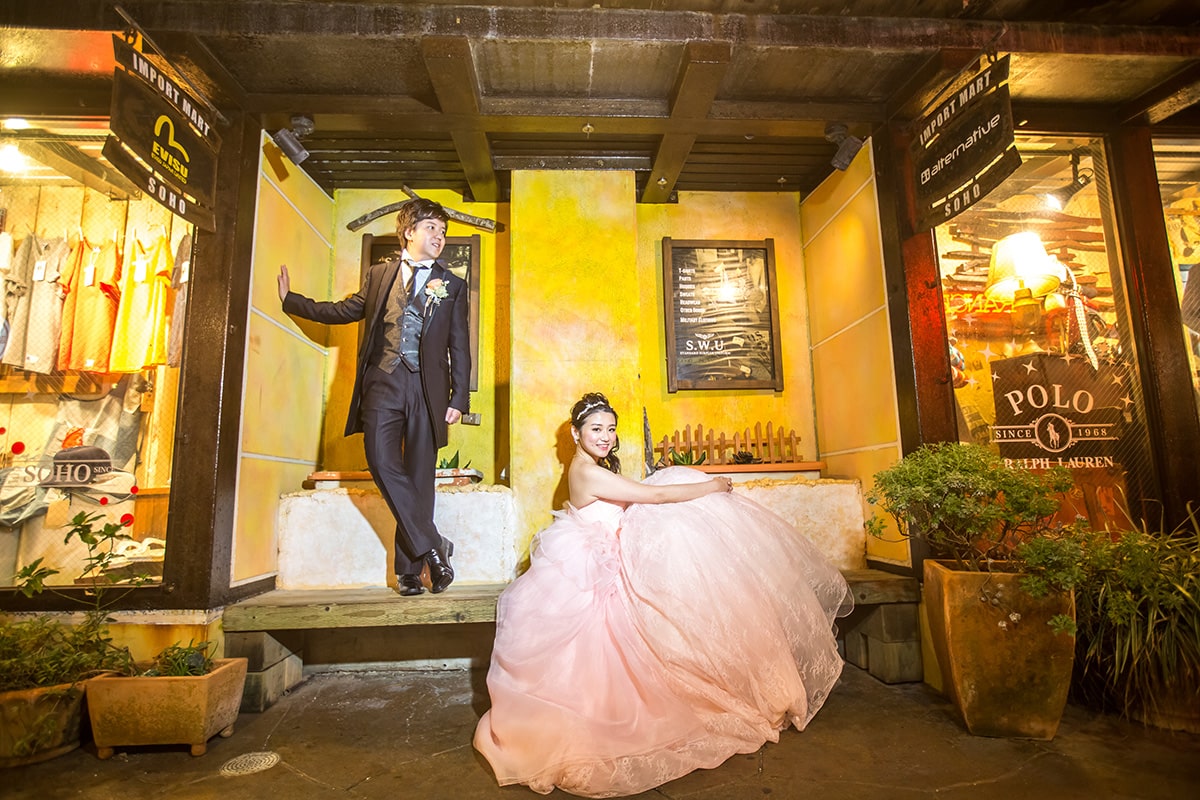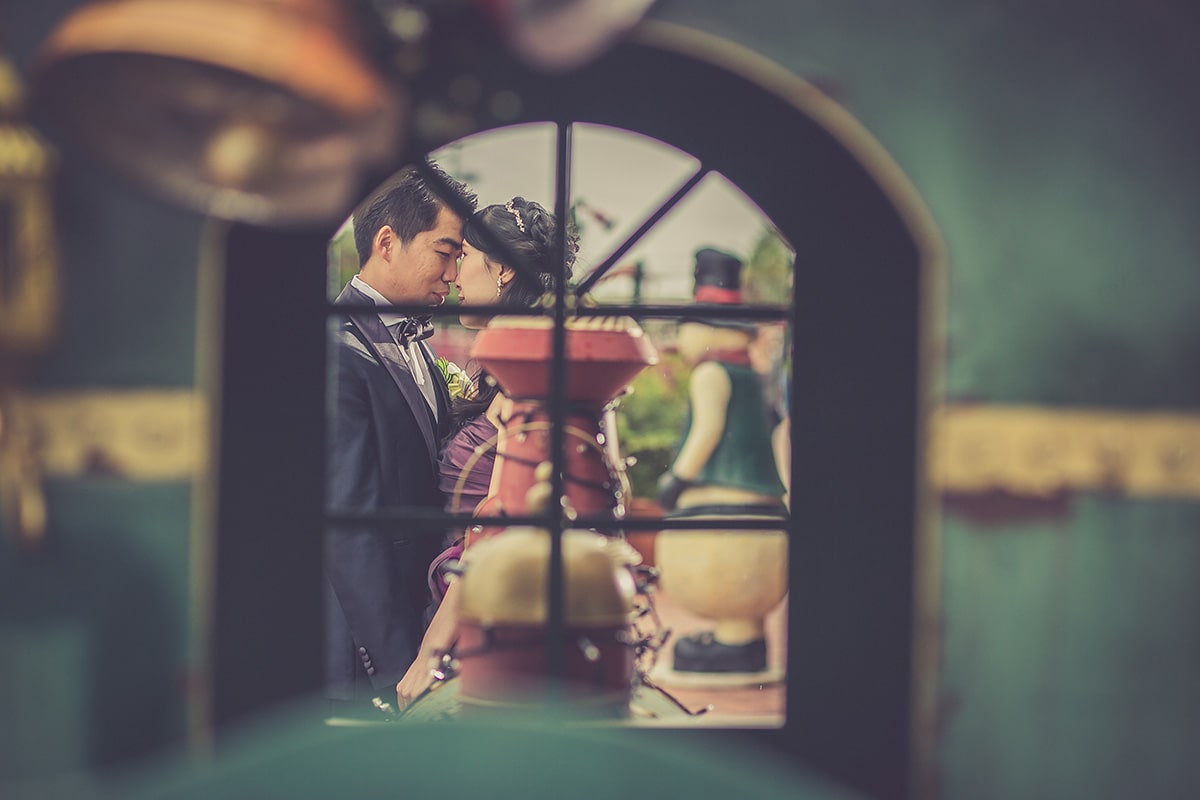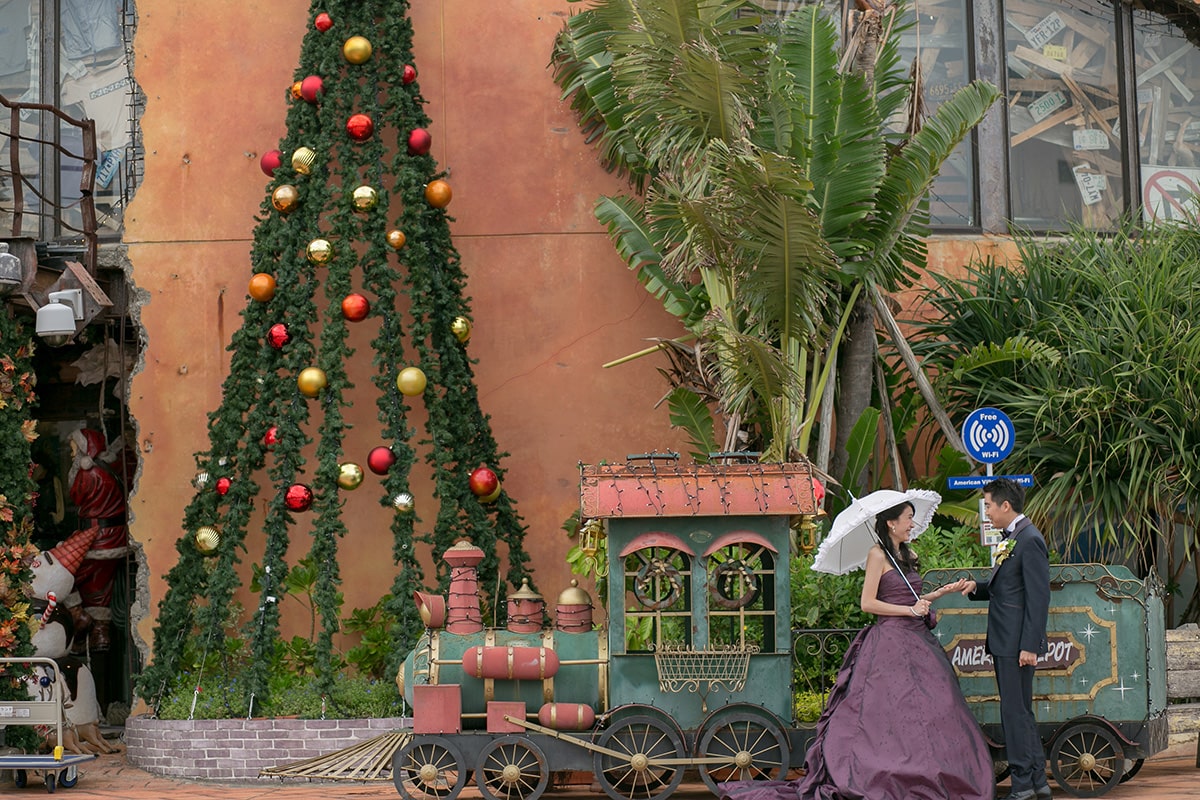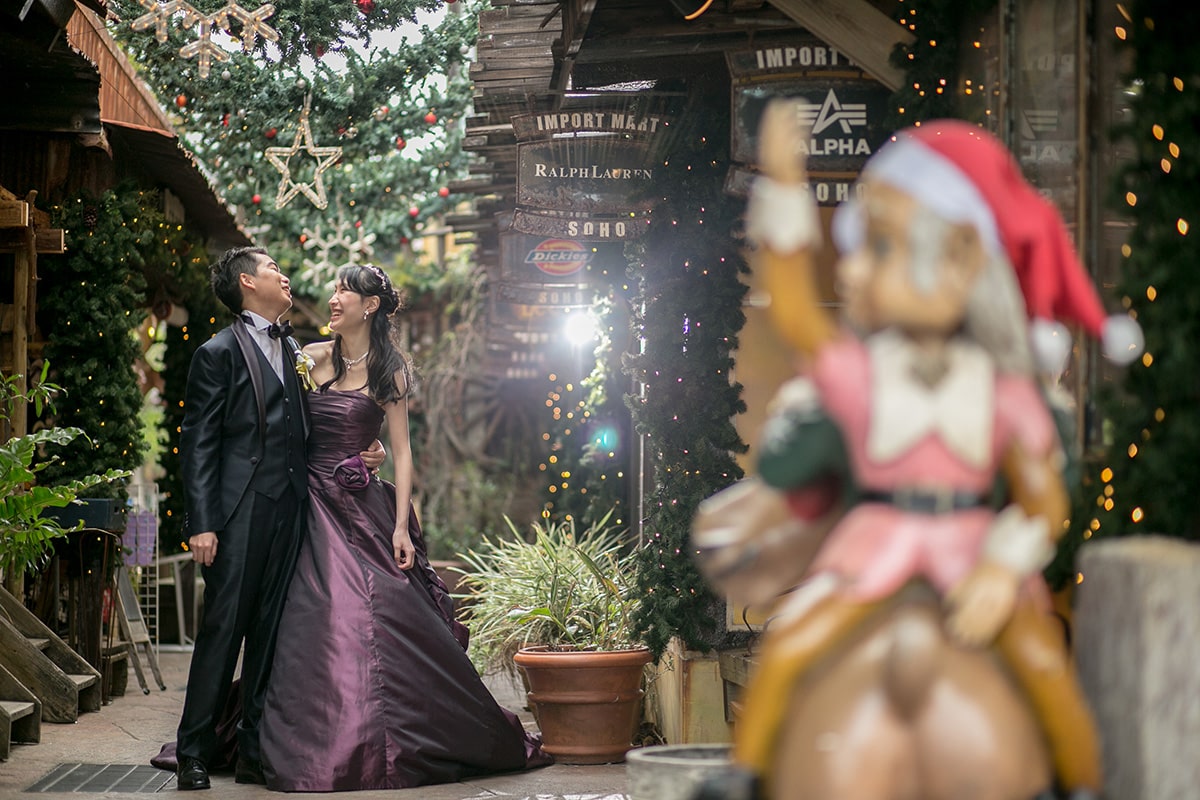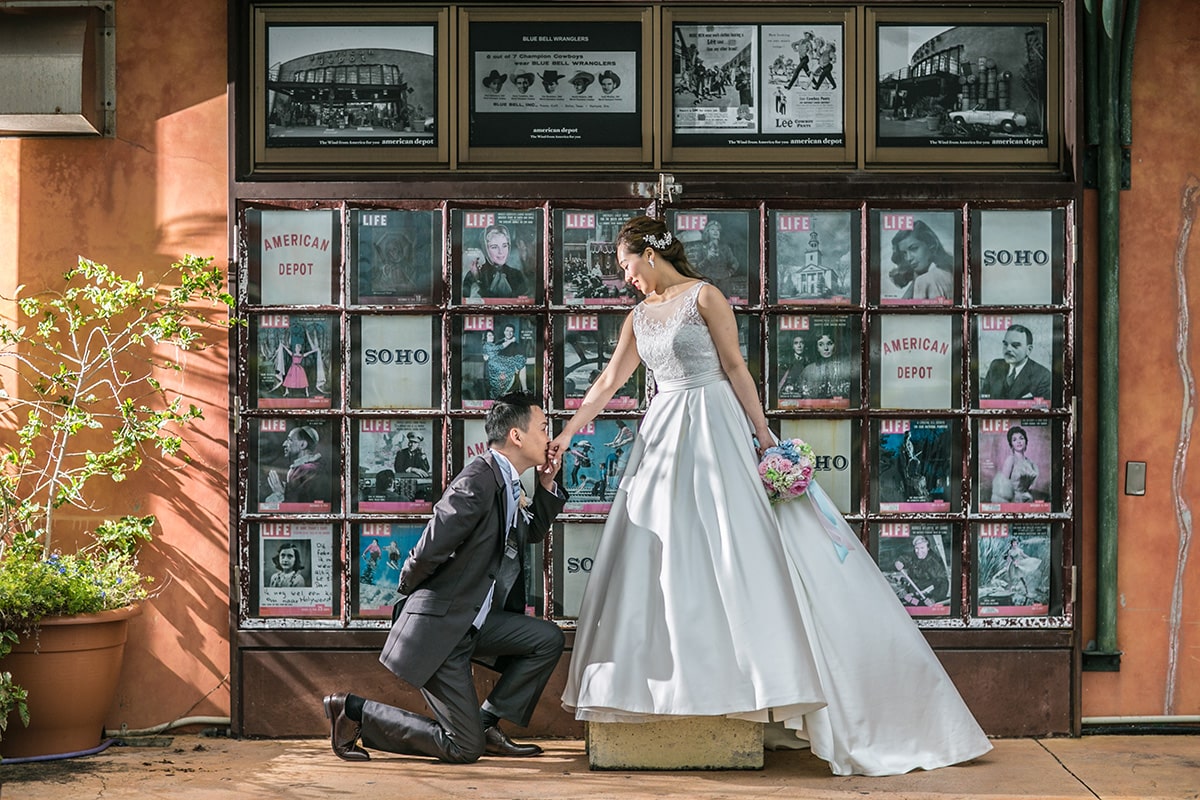 An US-West-Coast-style urban resort
America Village caters for your every need, be it shopping, dining, or entertainment, regardless of how picky you are. No wonder it is a must-visit destination for people of all nationalities, locals and tourists alike. Wander around the US West Coast style America Village where streets are colorful and let it bring smile to your face naturally as you take photos with fond memories.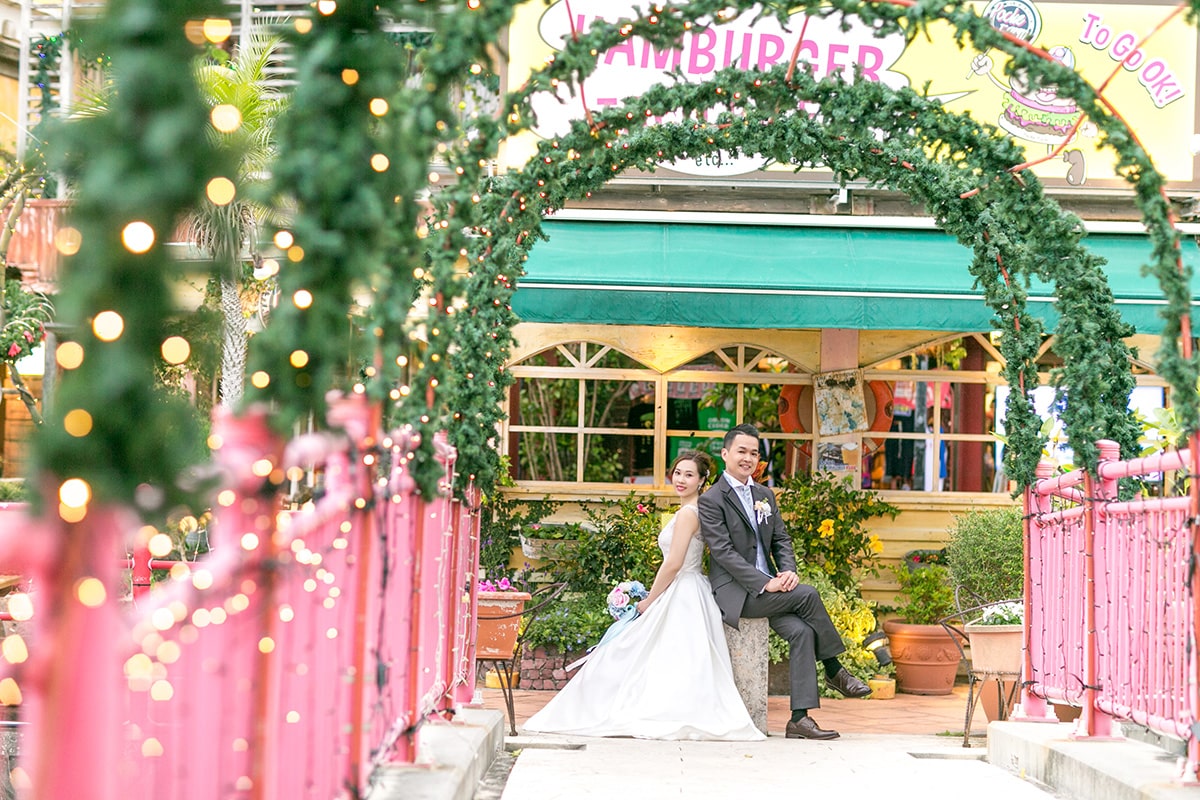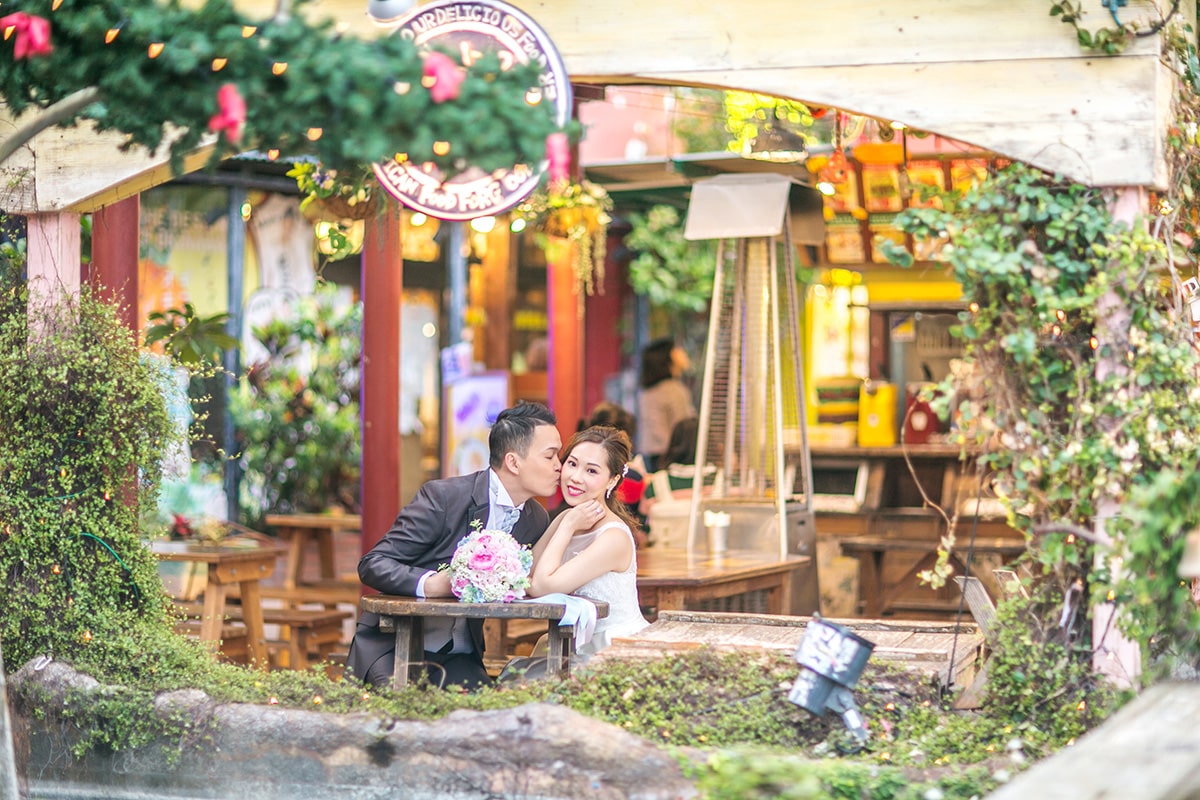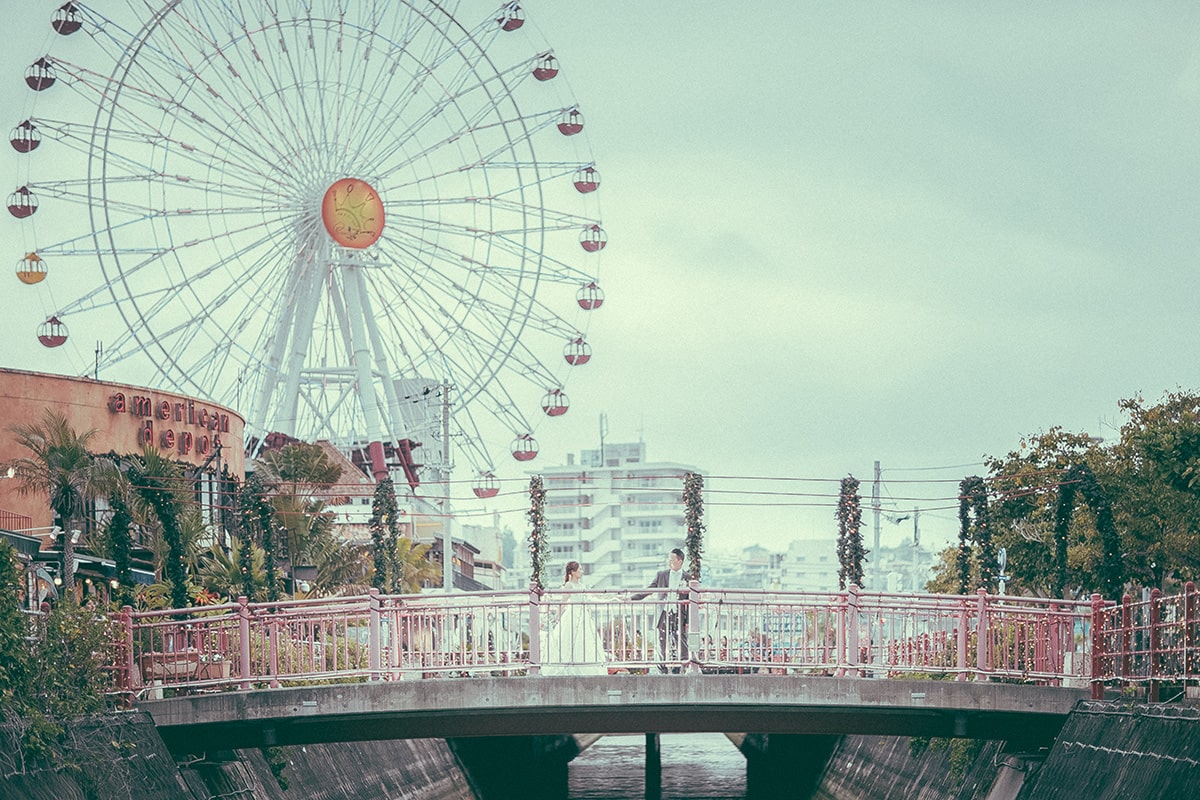 Magical nightscape filled with light and shade
In the quiet night of Okinawa, the shining America Village becomes even more eye-catching under the pitch black sky. The sea of colored lights flicker, creating a dreamy backdrop. From the moment when sun sets and the lights and shades in the sky begin to change to the lighting of lamps, America Village offers a romantic nightscape background, with which couples in their wedding attire stand out more.