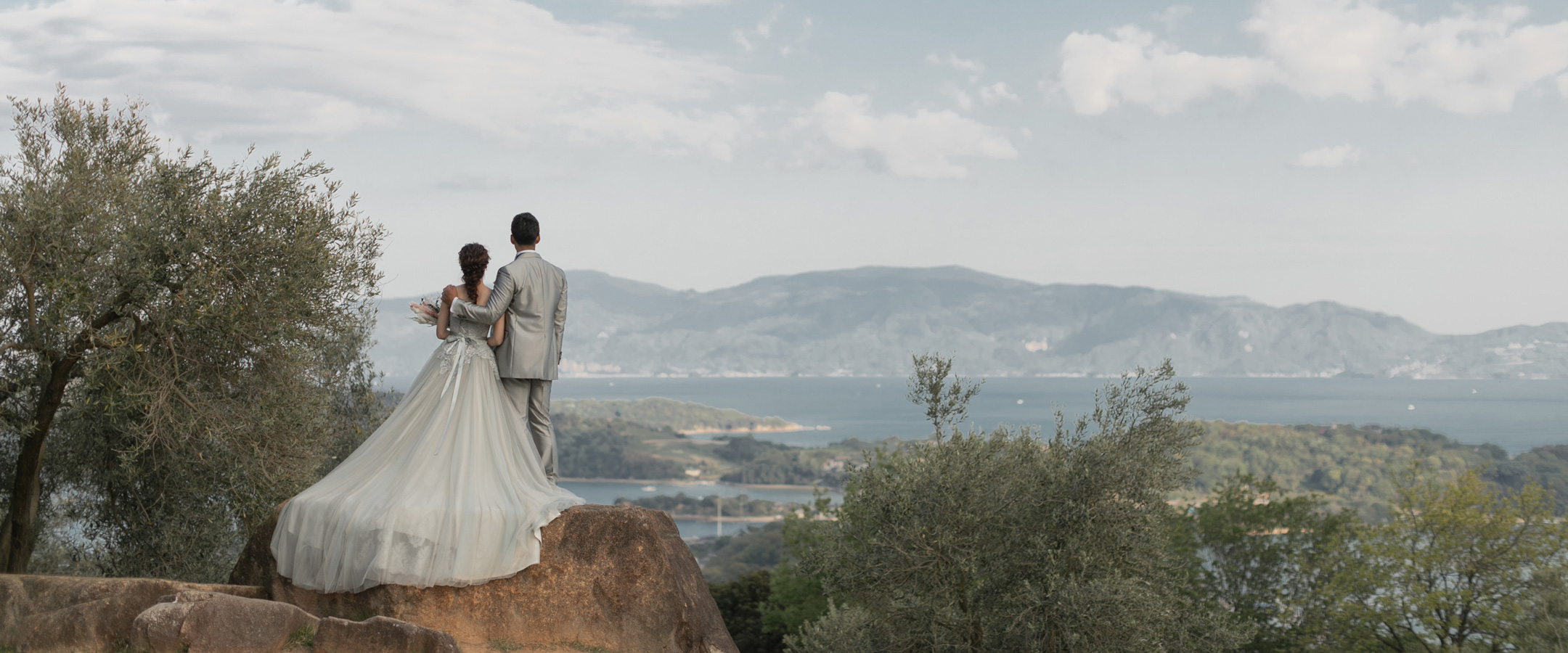 Ushimado Olive Garden
[ADD. FEE ¥11,000(including tax)]
Olive trees at the "Japanese Aegean Sea" The Olive Botanical Garden, located in Ushibe-cho, Setouchi City covers an area of ​​100,000 hectares and shares more than 2,000 olive trees. It is ranked as the largest olive park in Japan along with Shodoshima's Olive Tree Park. It is said that finding heart-shaped leaf will make a couple's love grow even more larger. There are also various famous places in the park, especially the Maruyama look-out, which overlooks the beautiful Seto Inland Sea, also known as the "Aegean Sea" of Japan.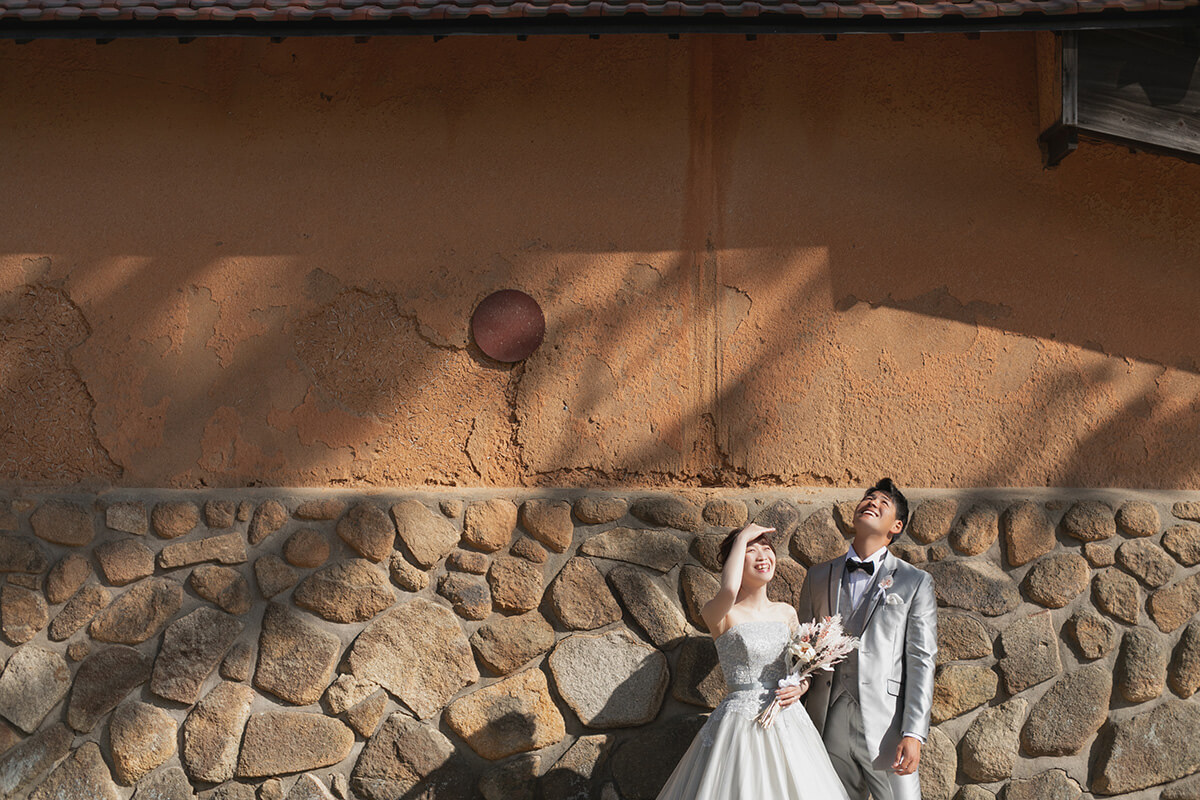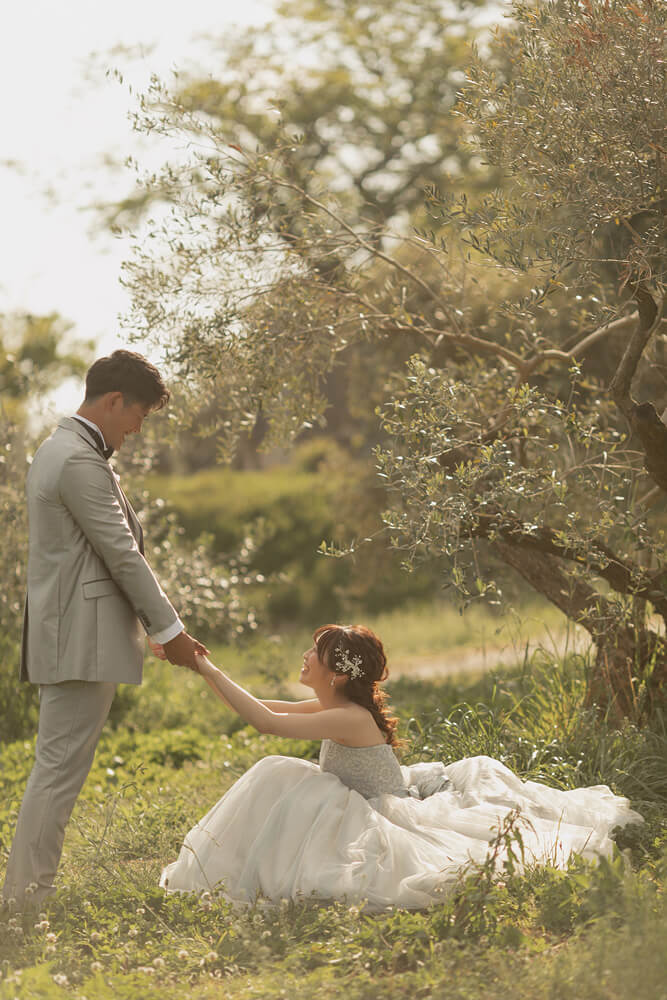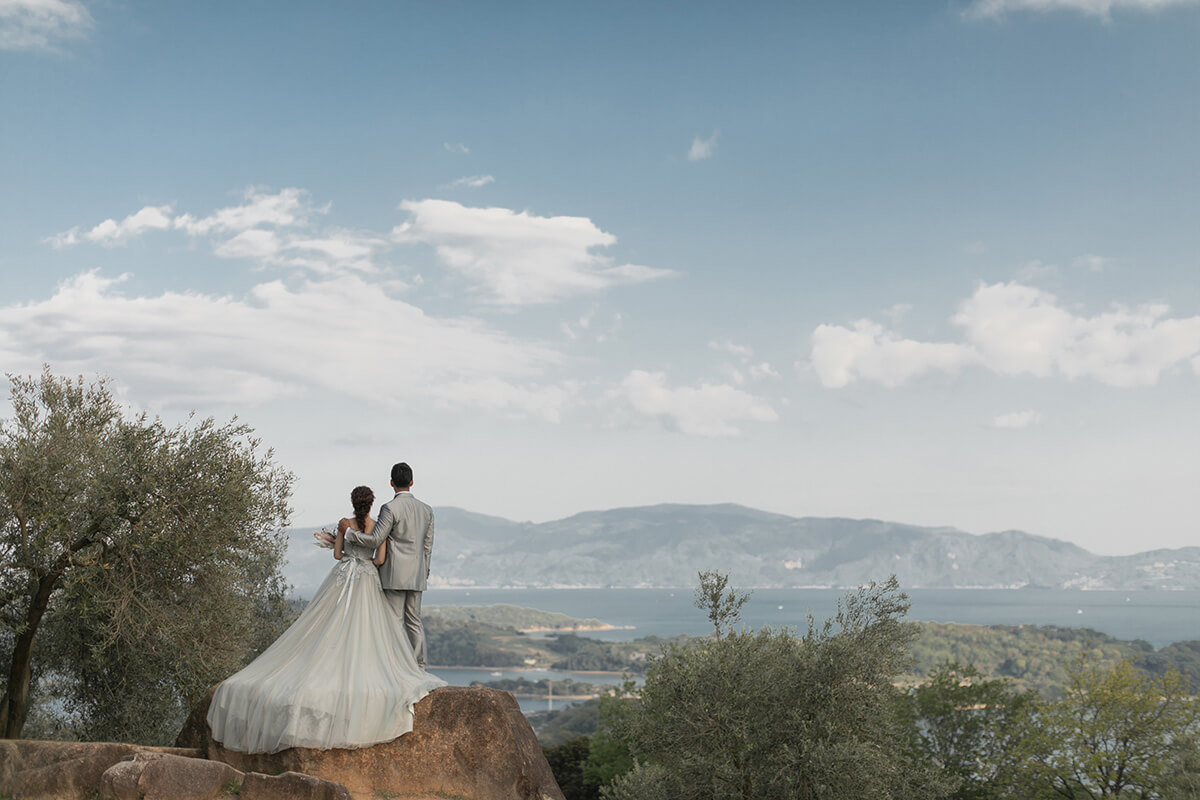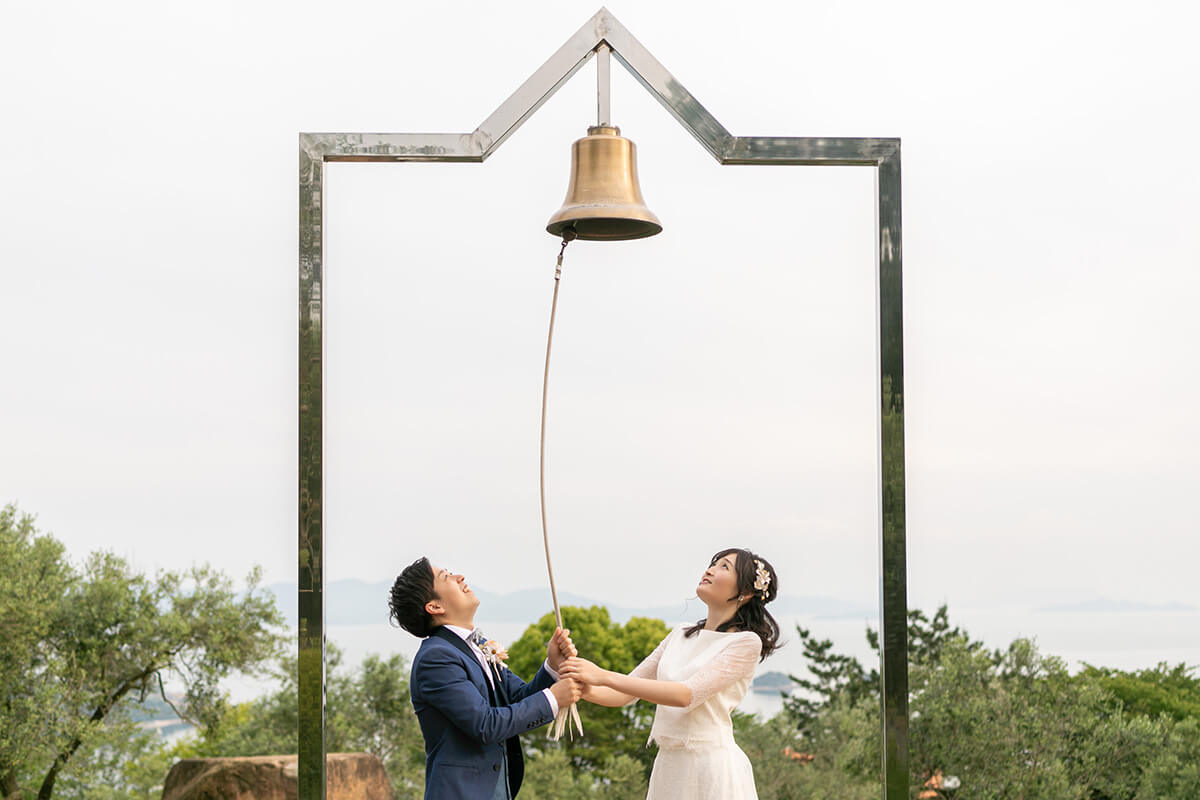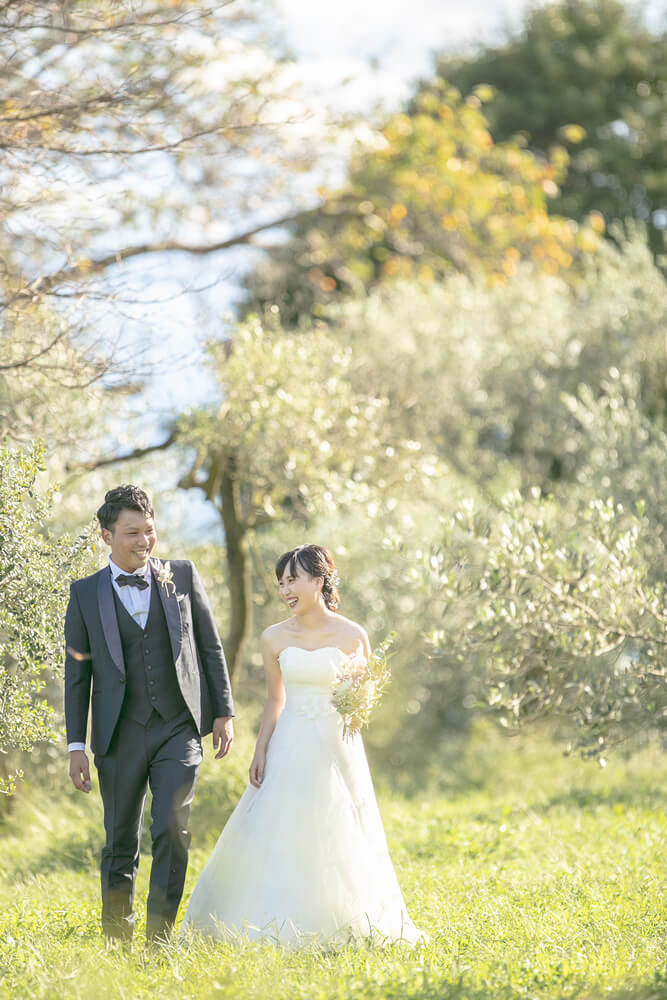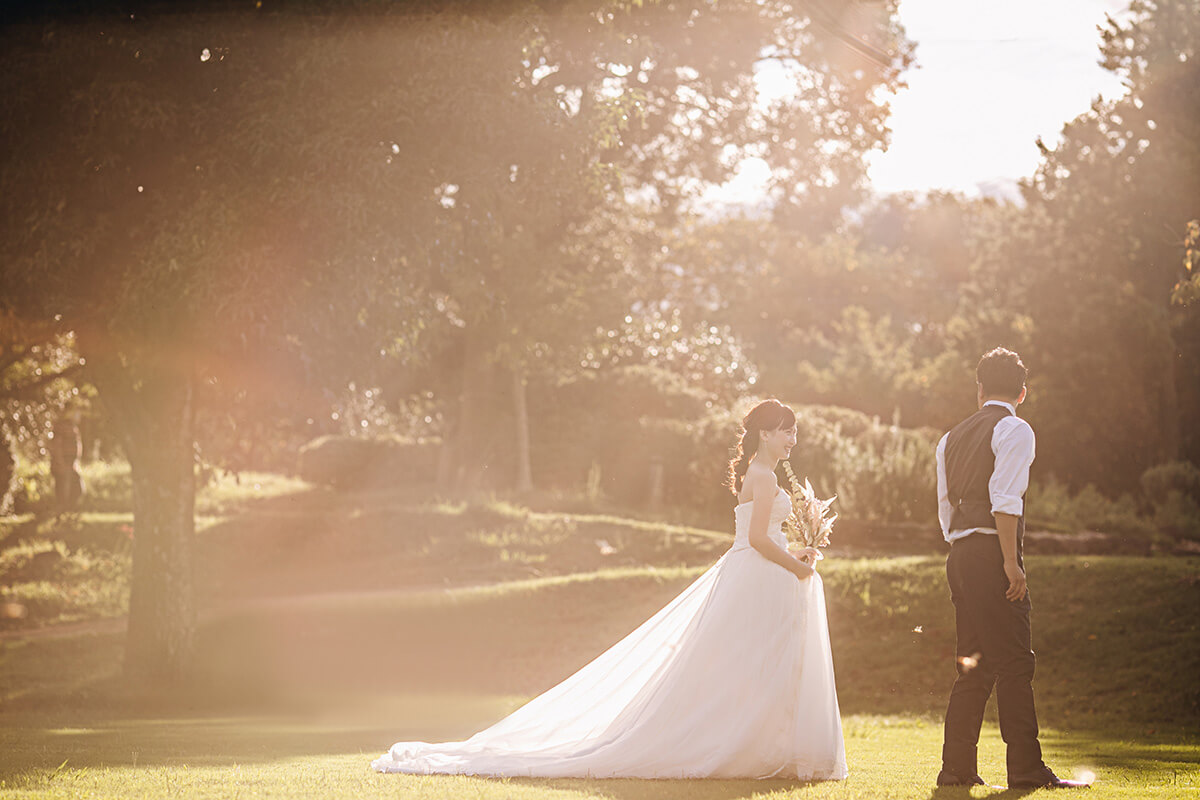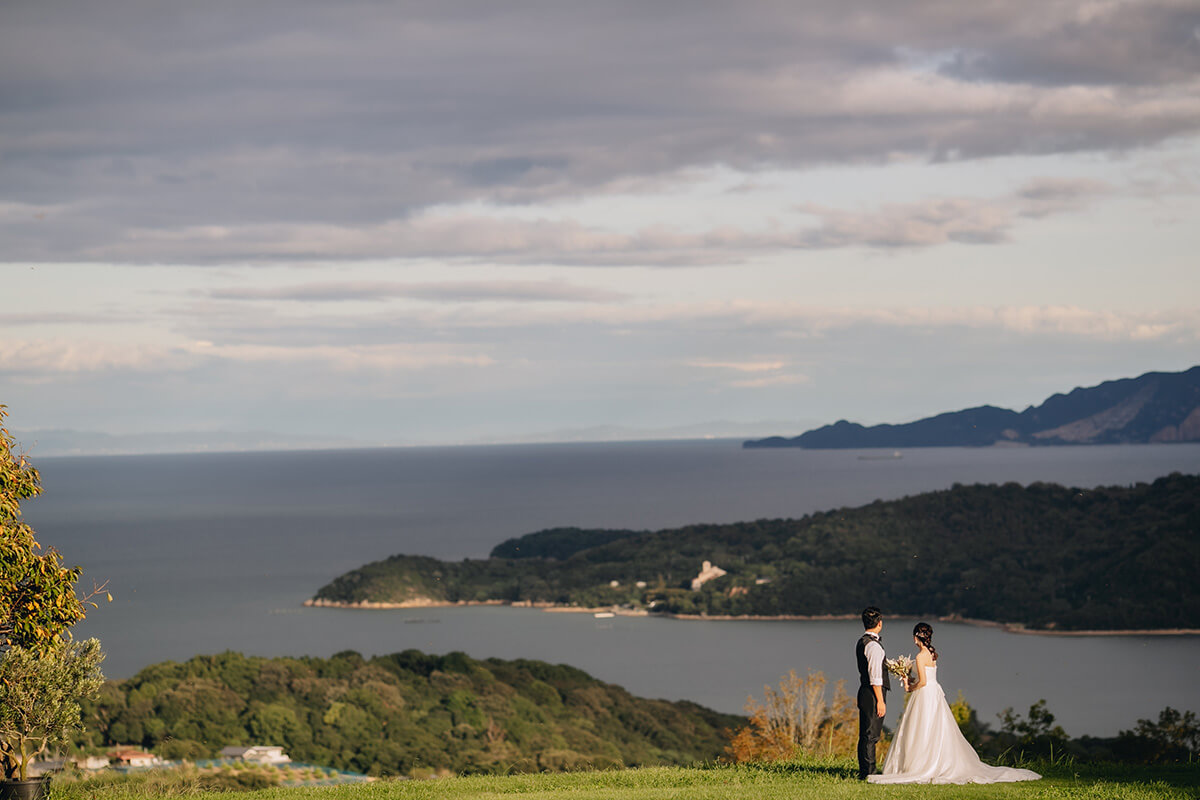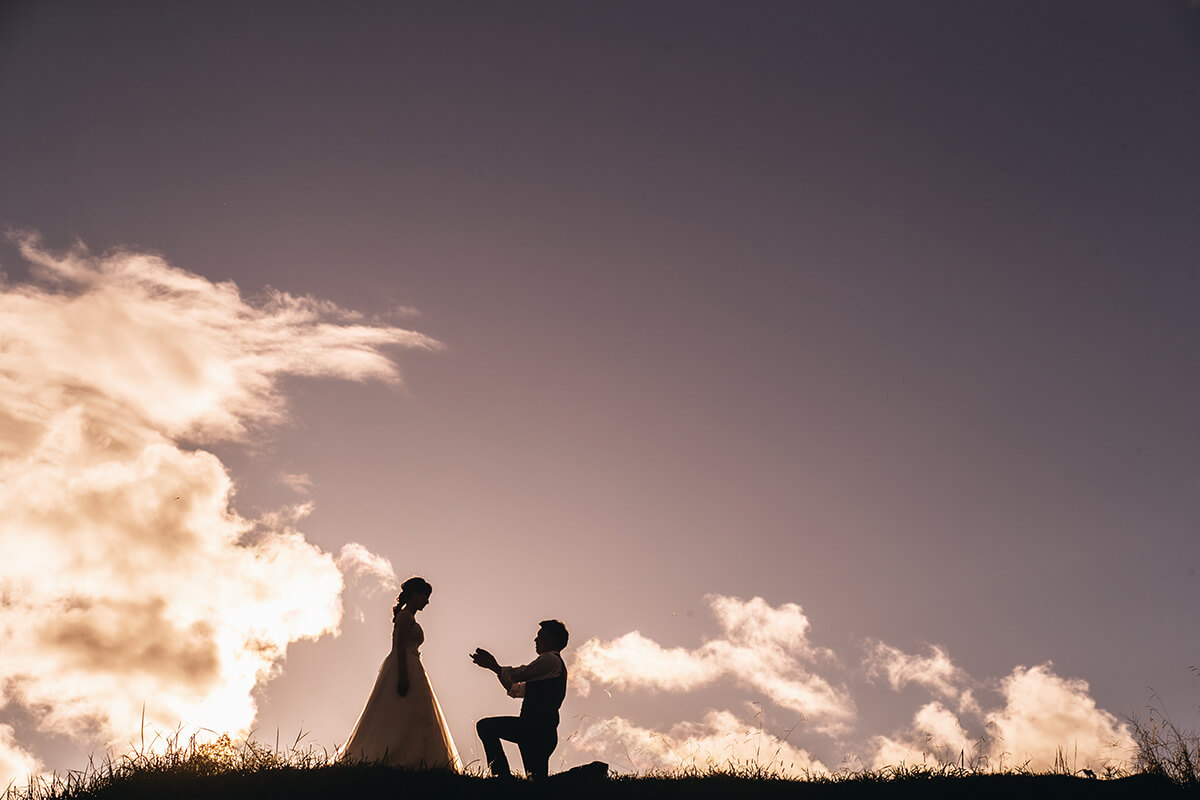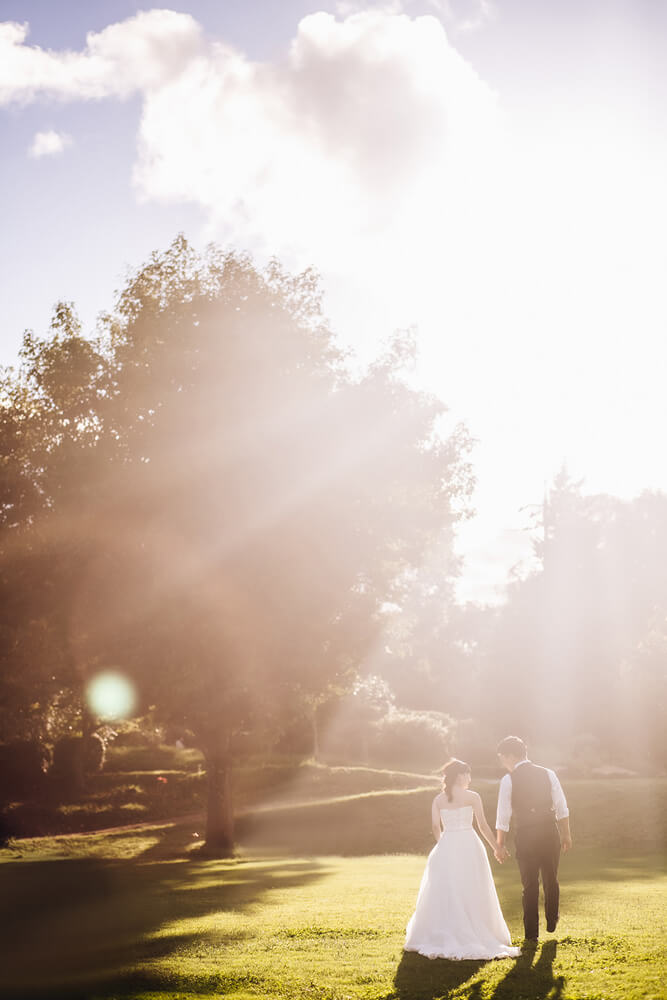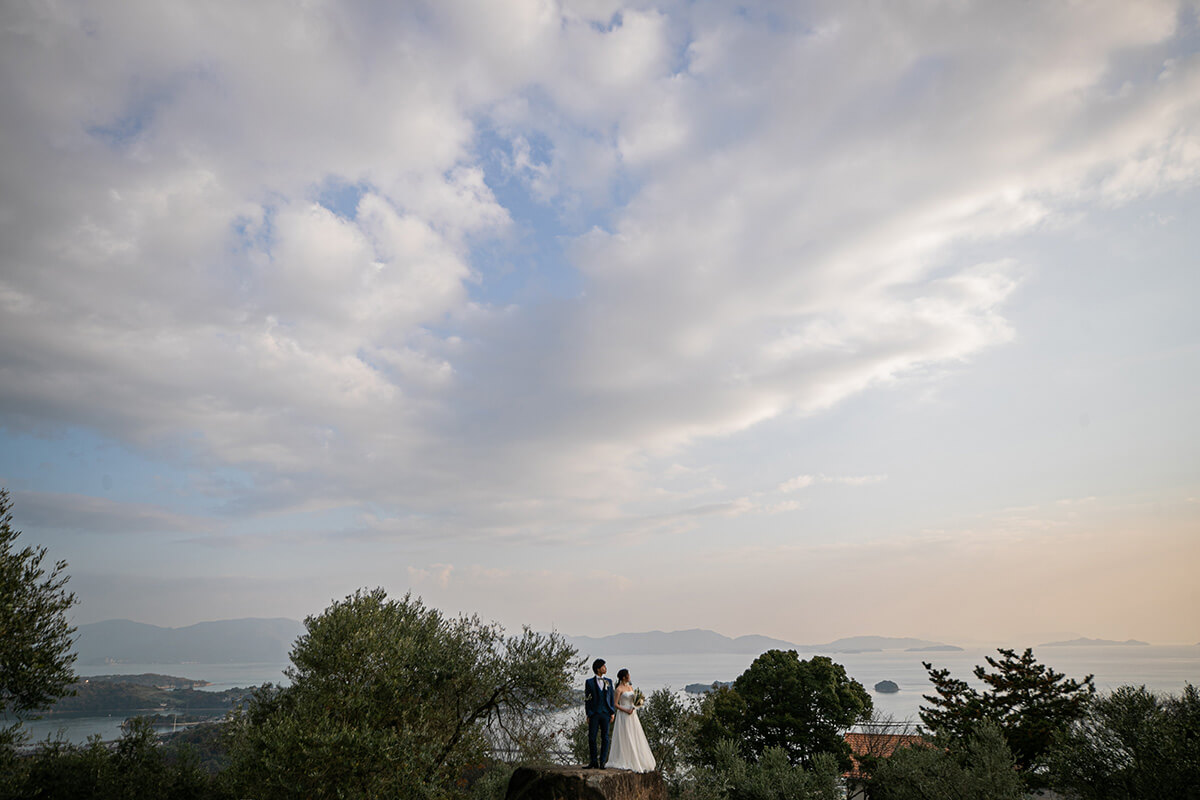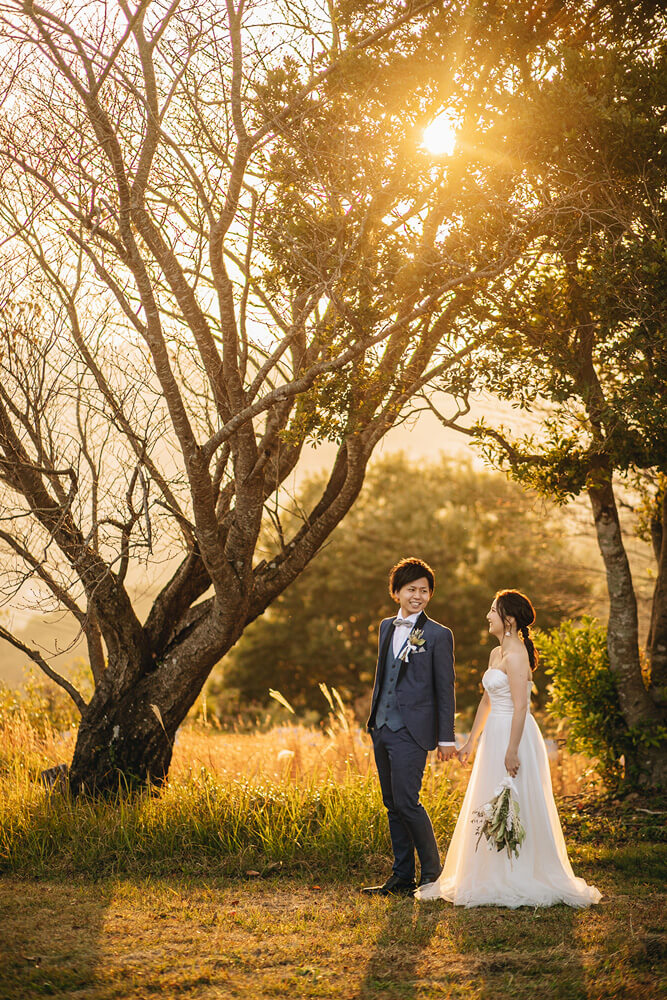 Messenger of Love and Happiness
This fascinating park that shares evergreen olive trees, historic stone pillars, and art statues is famous not only for photo shooting, but also for film and TV drama series. In the park, there is also the "bell of happiness", which is said to bring happiness if you ring the bell three times.