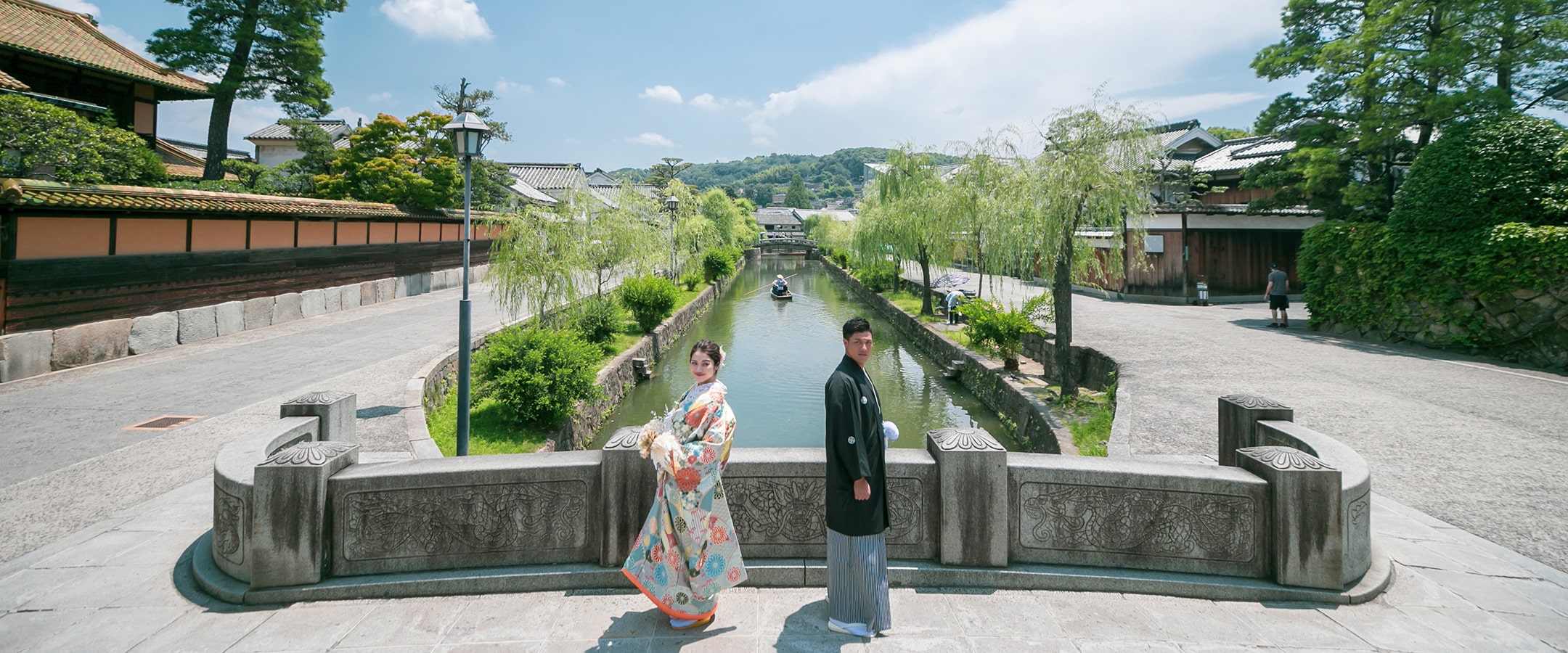 Kurashiki Bikan Historical Area
[Add. Fee ¥22,000(including tax) for shooting in Ohashis' House]
[As 2 Locations]
A quaint Japanese town This historical district of white walls and black tiles is located in a peaceful town that overlooks the distant mountains. The willow trees that are planted along the canal is reflected on the surface of the water, adding a peaceful and beautiful touch to the scenery. There are also numerous gift shops transformed from historic houses which perfectly preserves the original features of this town.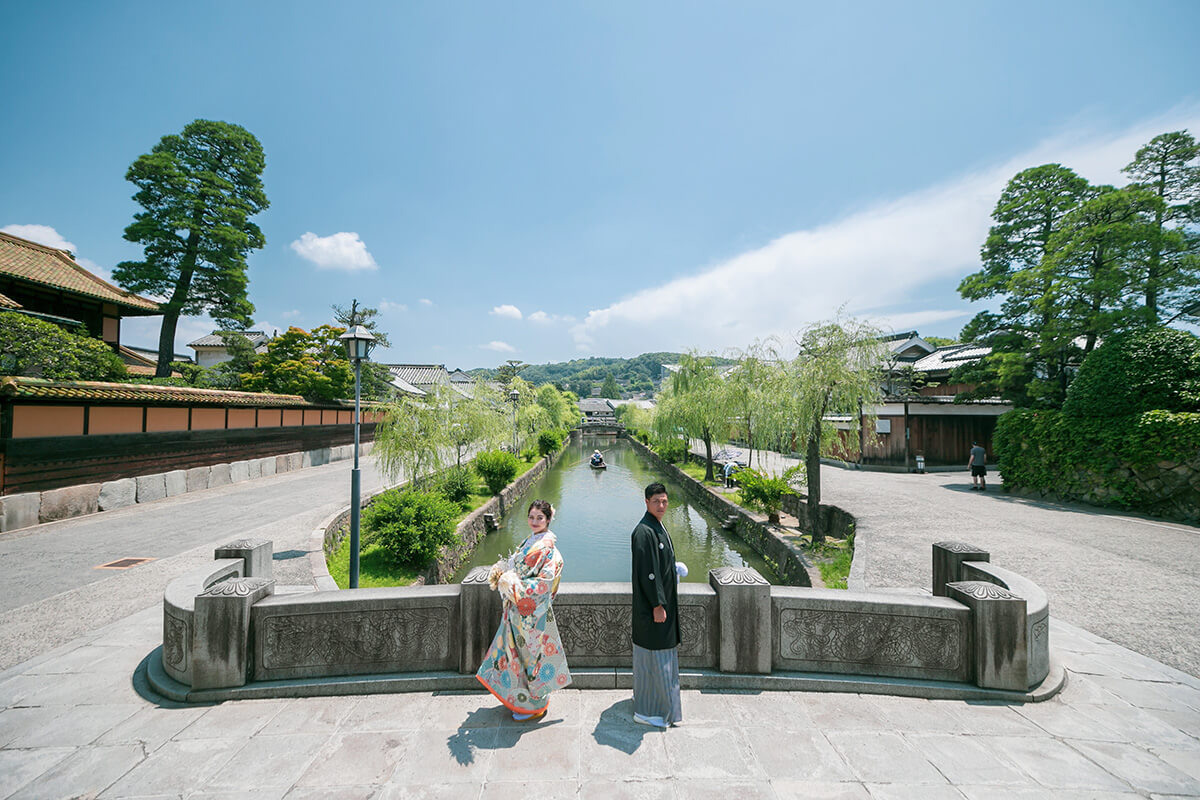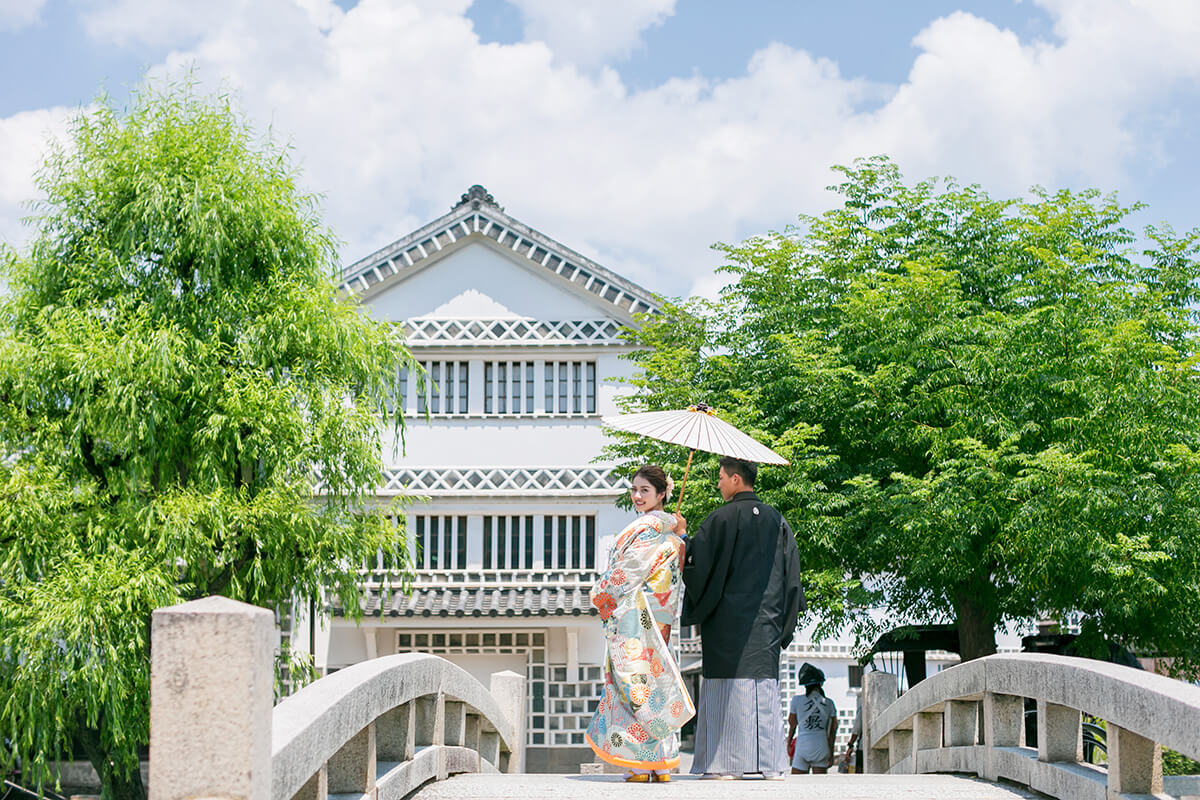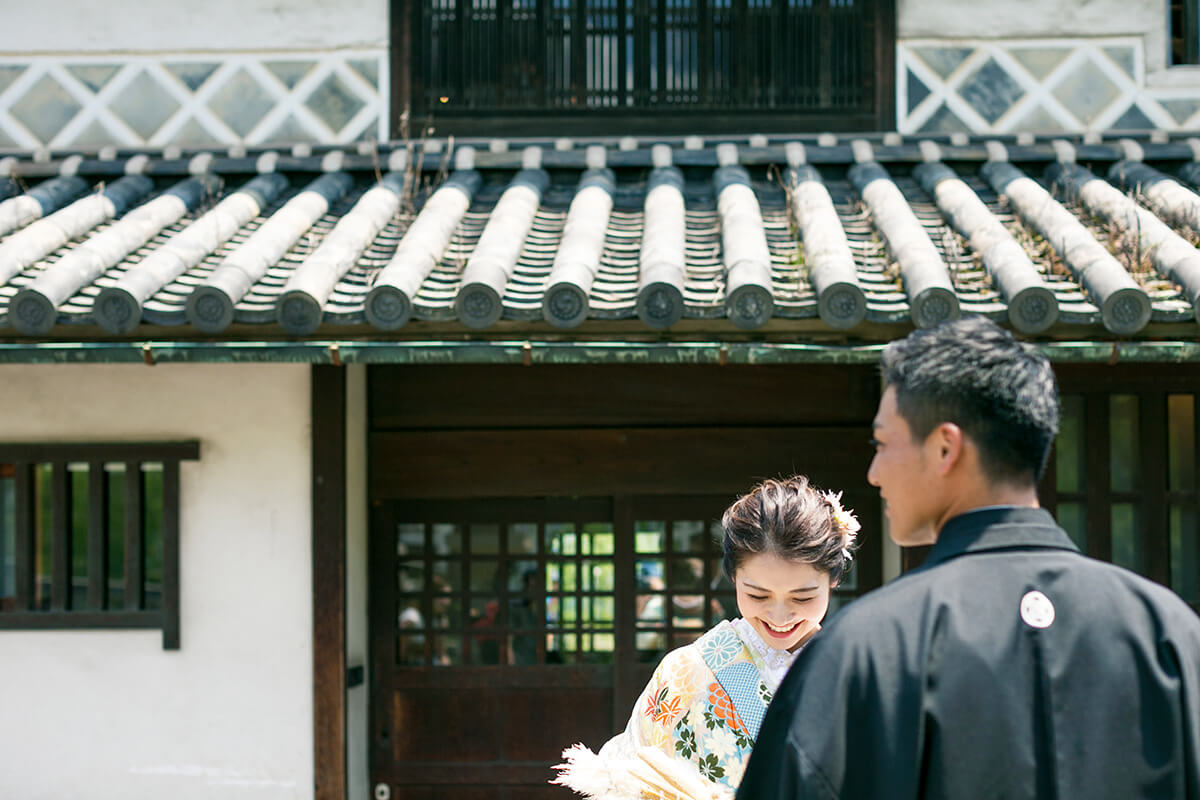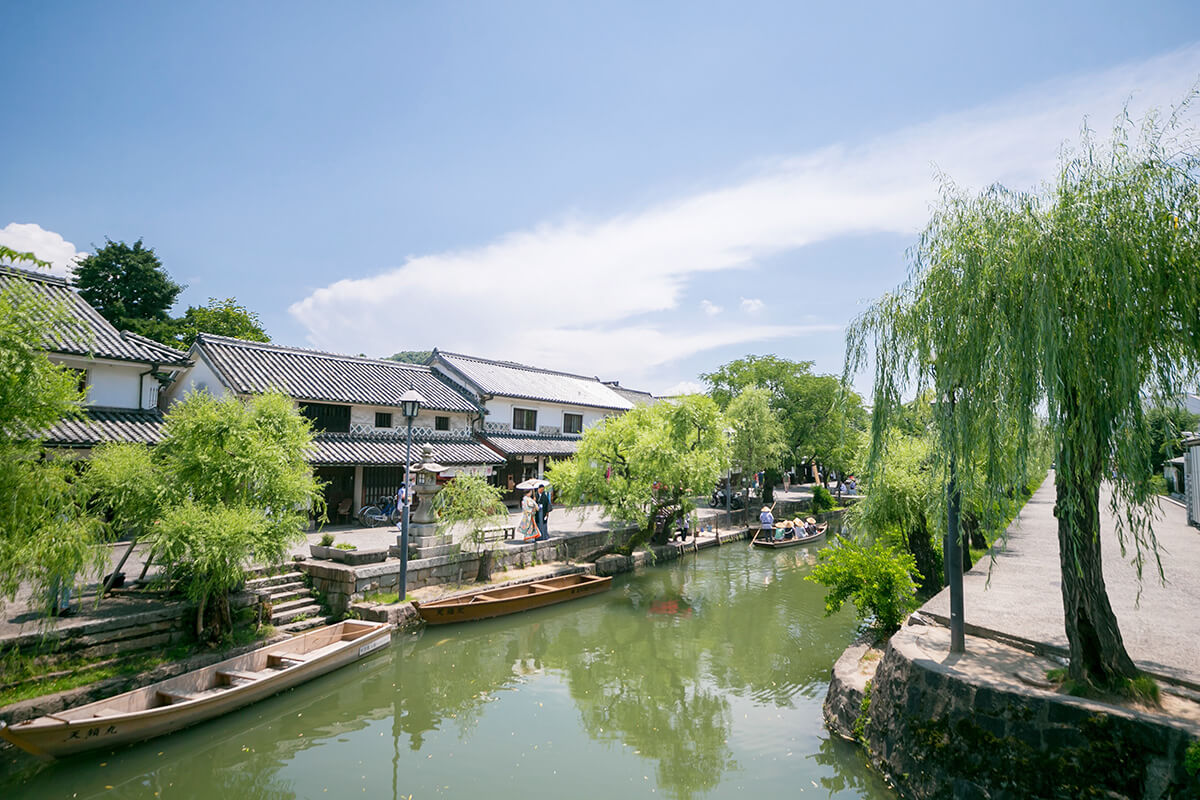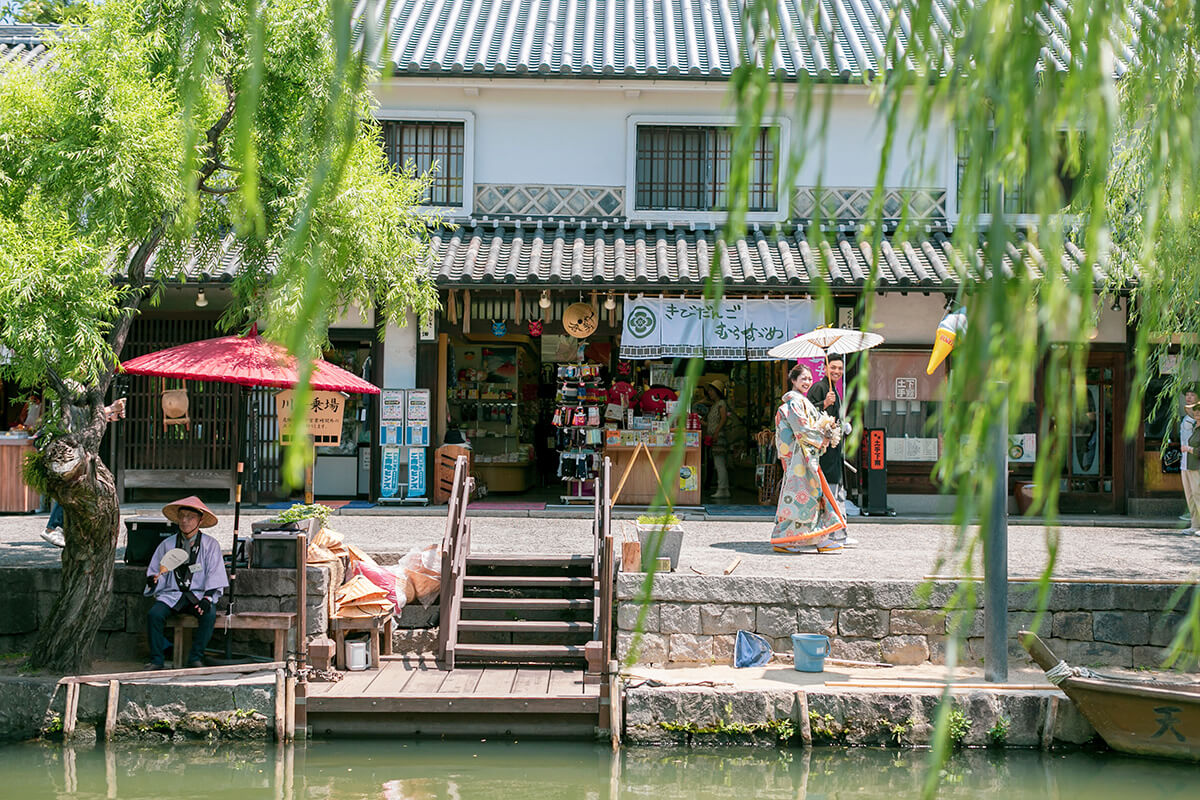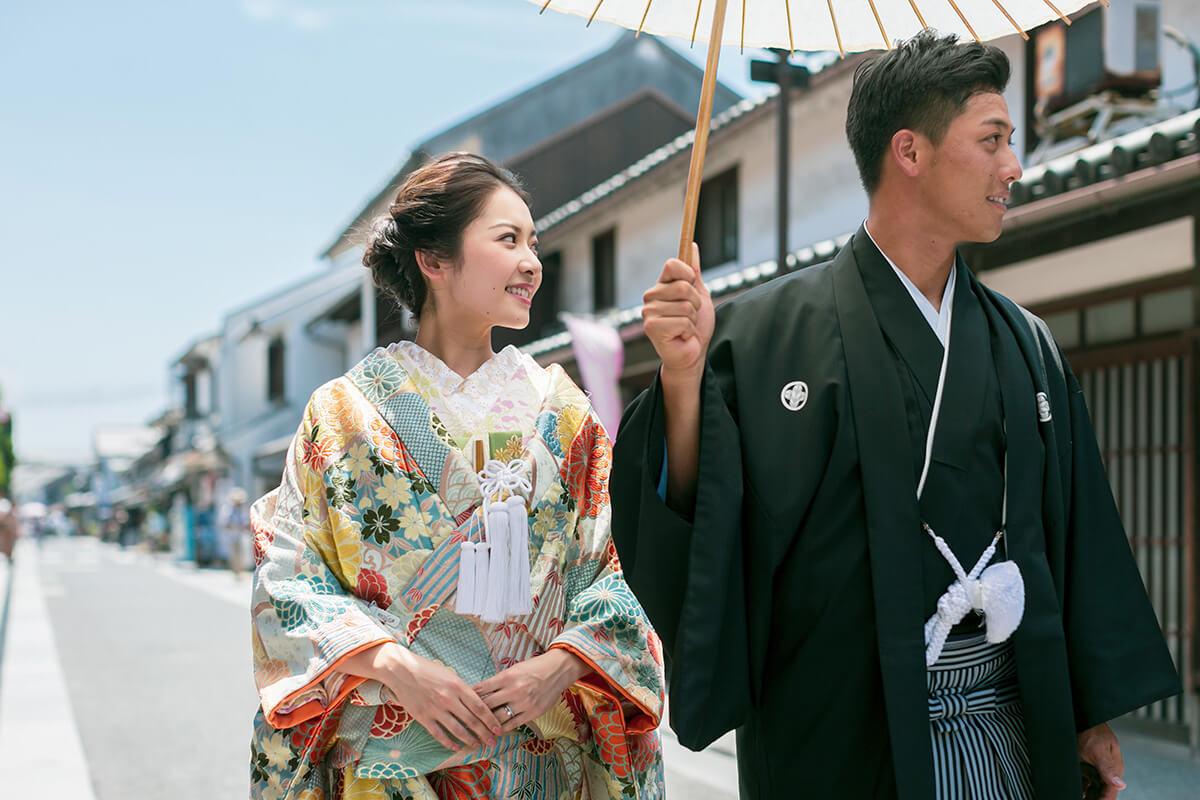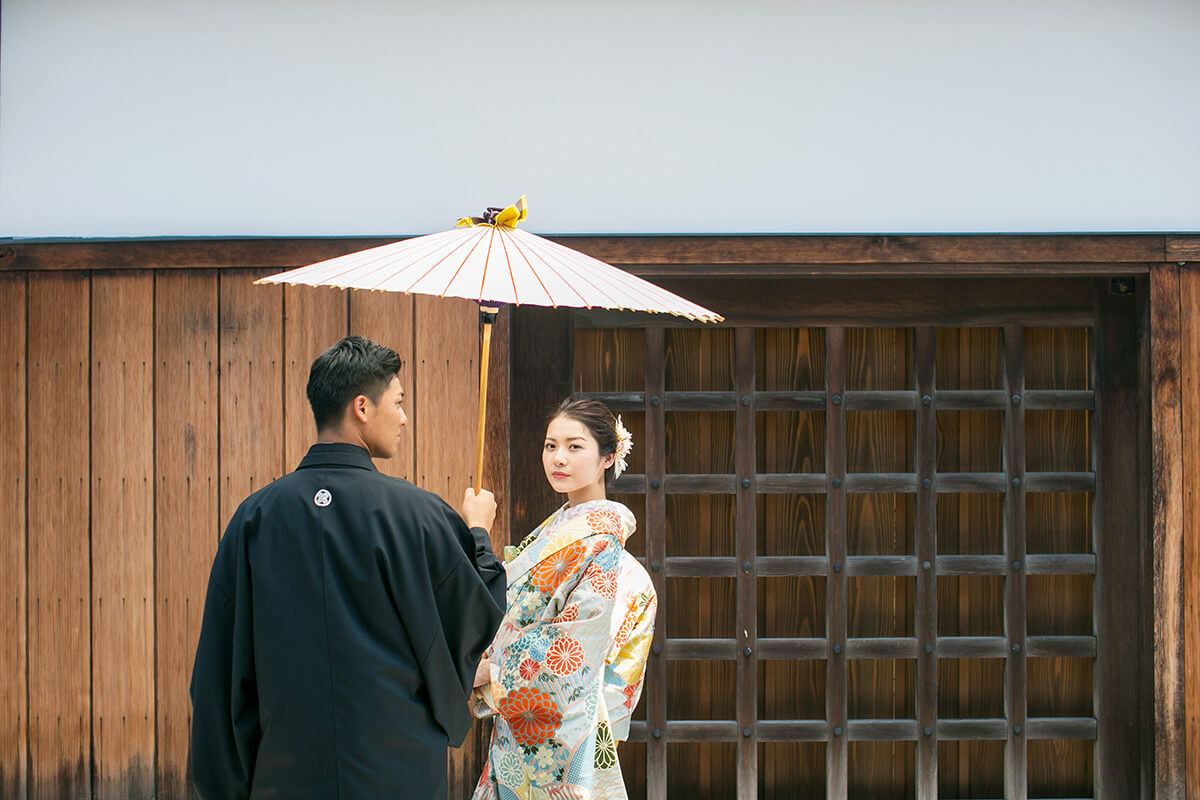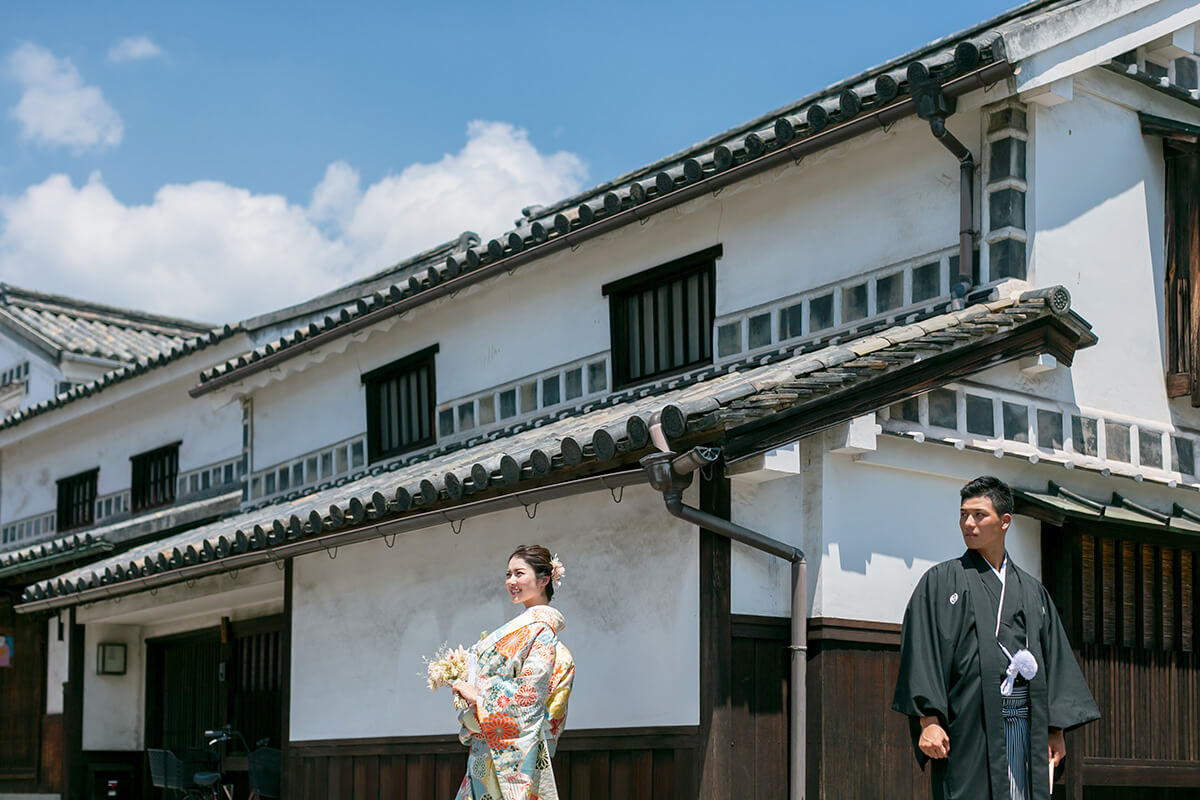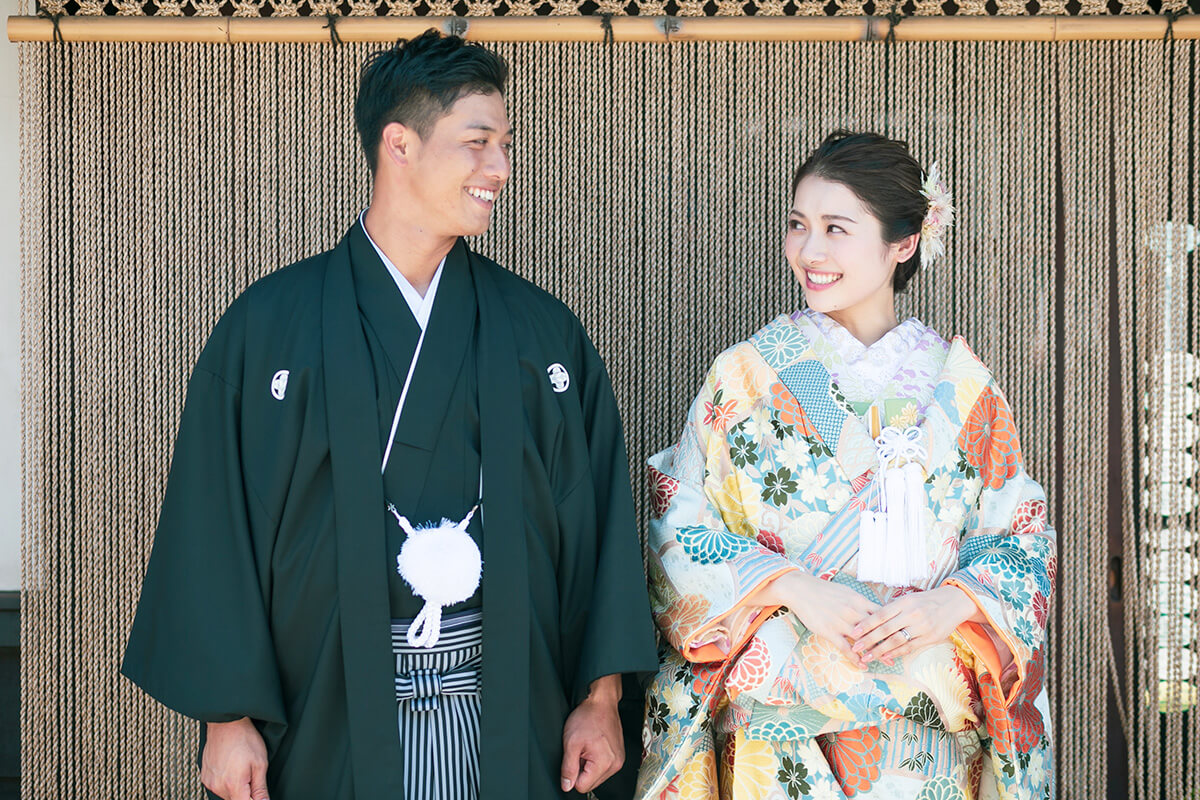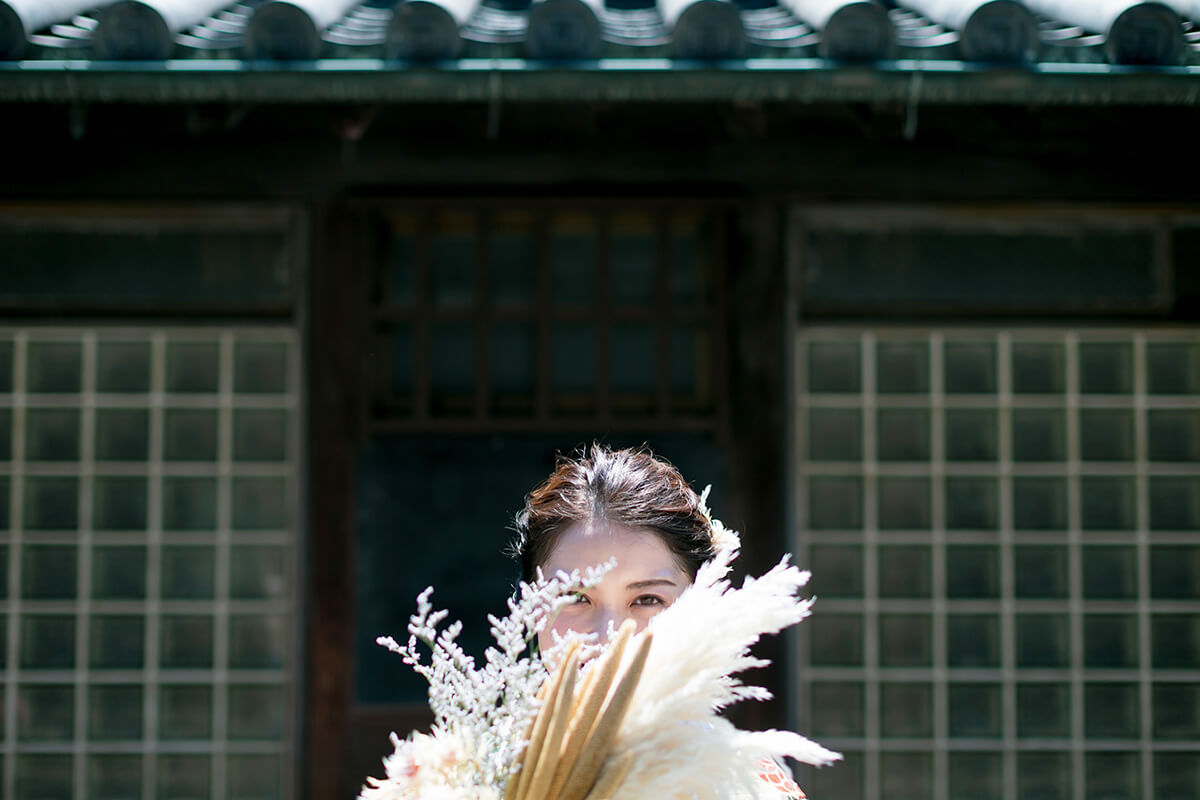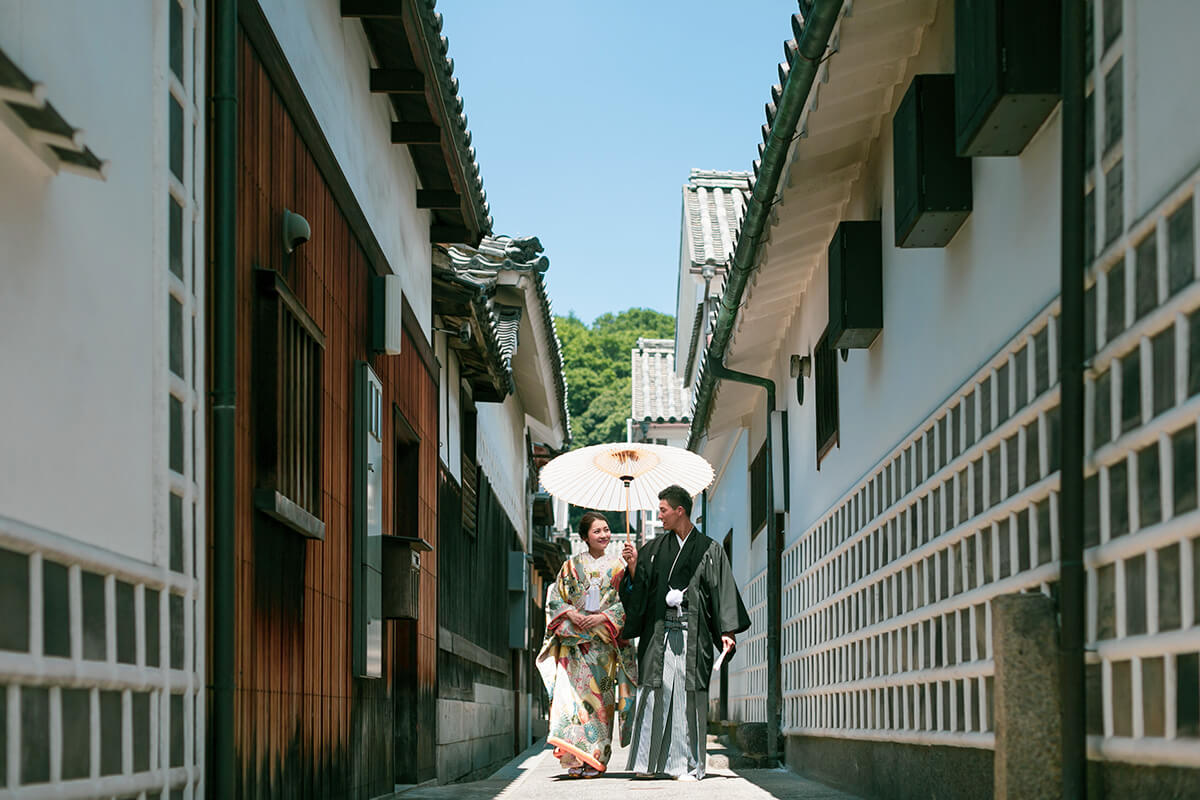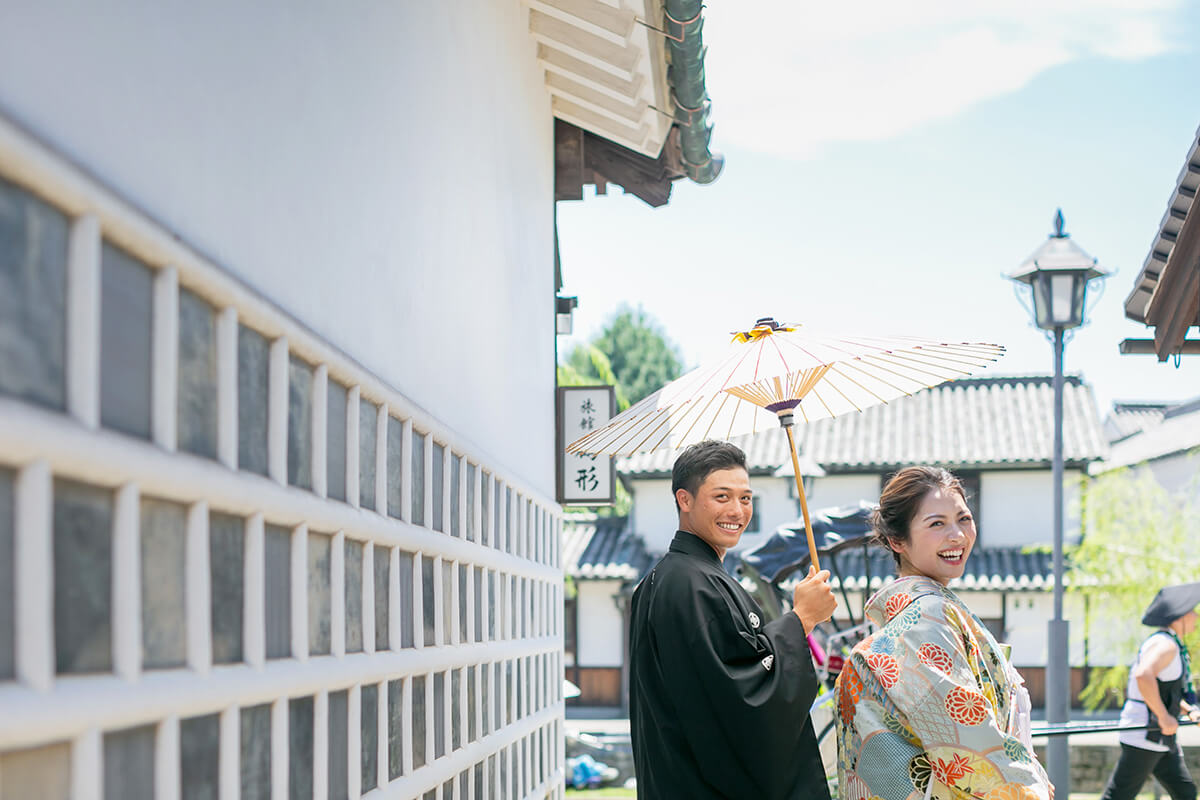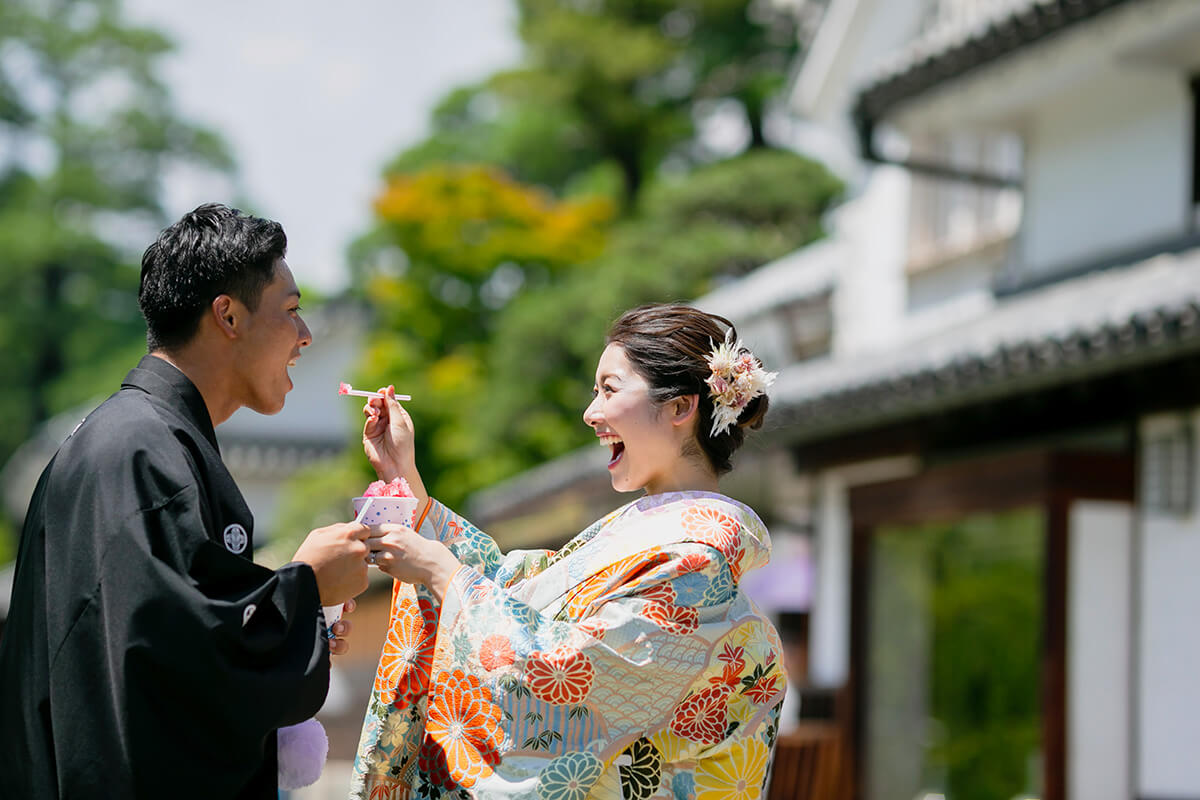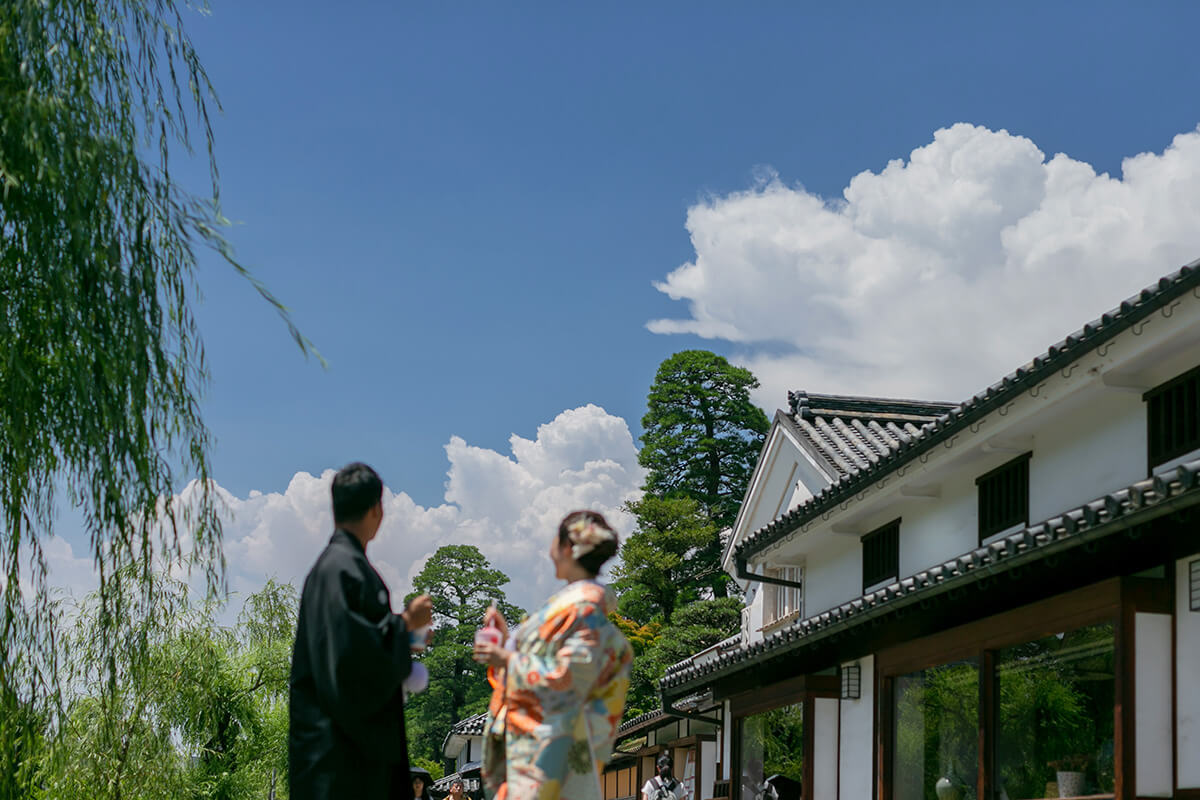 A hidden retro town with cultural and artistic beauty
First, you will recognize a boat house by the canal. If you walk down further into the street, you will find interesting gift shops and coffee houses that you would want to go in. Walk along the alley with white walls and black tiles, and feel the distinct atmosphere of this historical town.