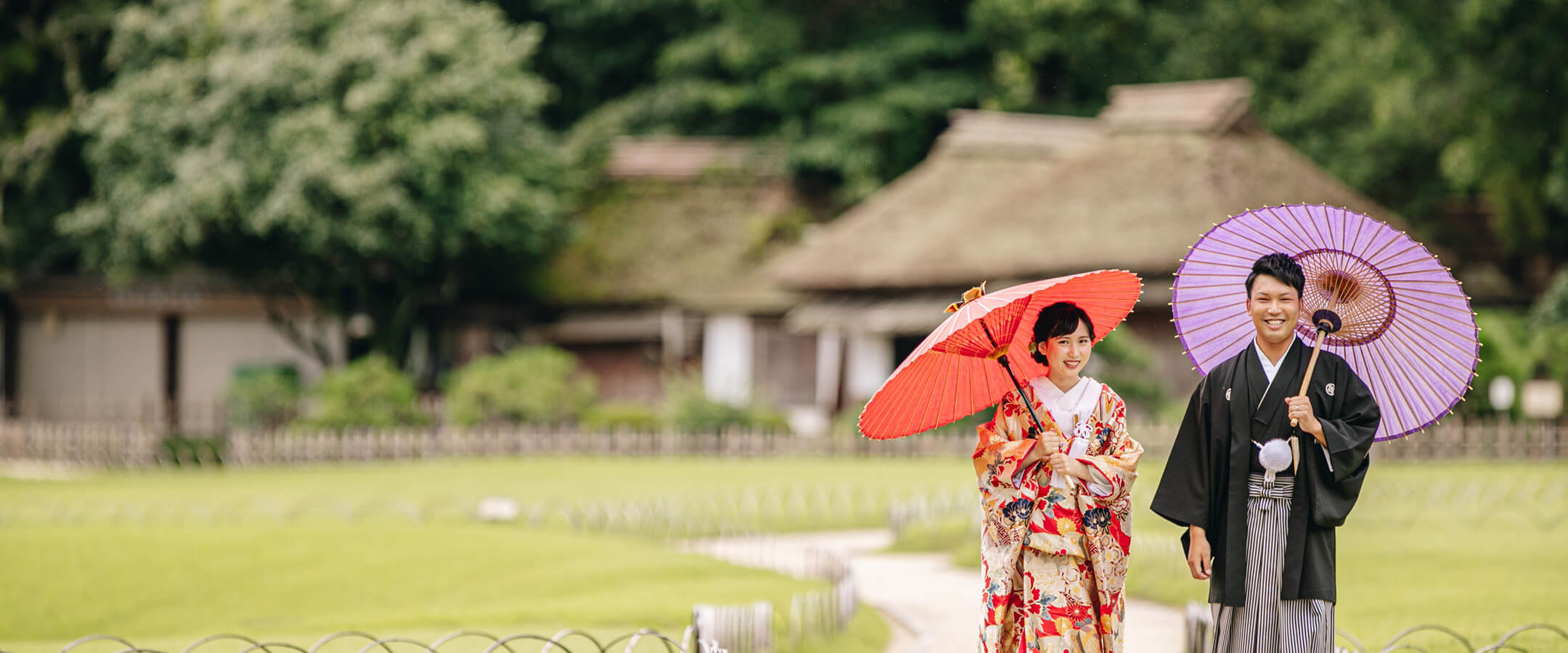 Korakuen
[Add. Fee ¥22,000(including tax) for shooting in Japanese tea room]
[As 2 Locations]
Preserved historical beauty, great in all four seasons Korakuen, one of Japan's three great gardens, has a long history of more than 300 years. This garden collects characteristics of various Japanese gardens from different periods of history. During the change in history, the garden left details of historical footprint throughout the garden. One of the features include a large lawn in the center of the garden, showing the eternal beauty of nature in the changes of the four seasons. Blending the charm of history and art, it is the best choice for kimono wedding photos.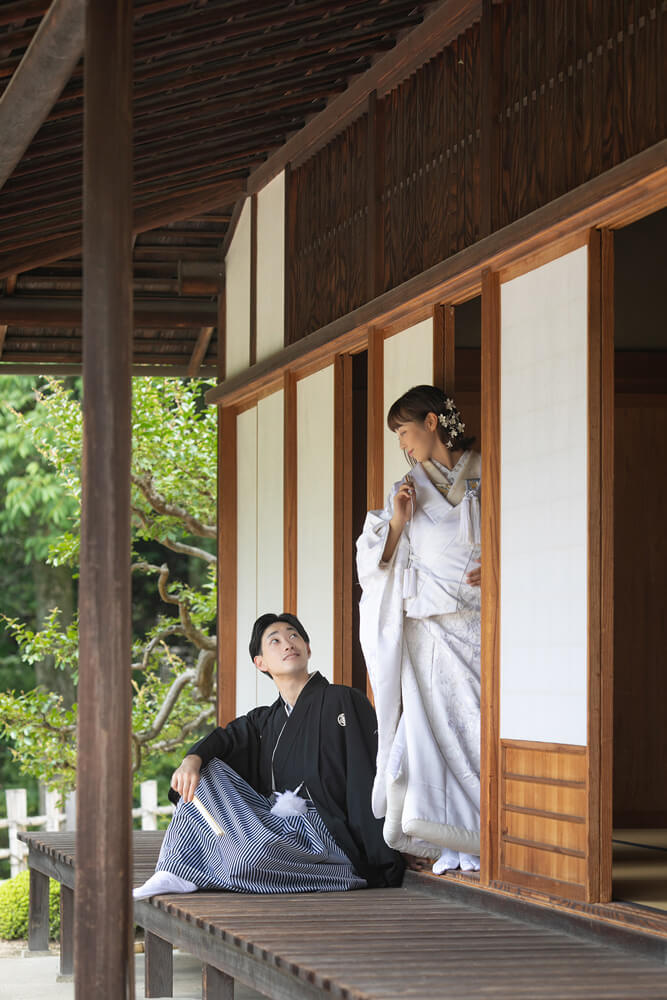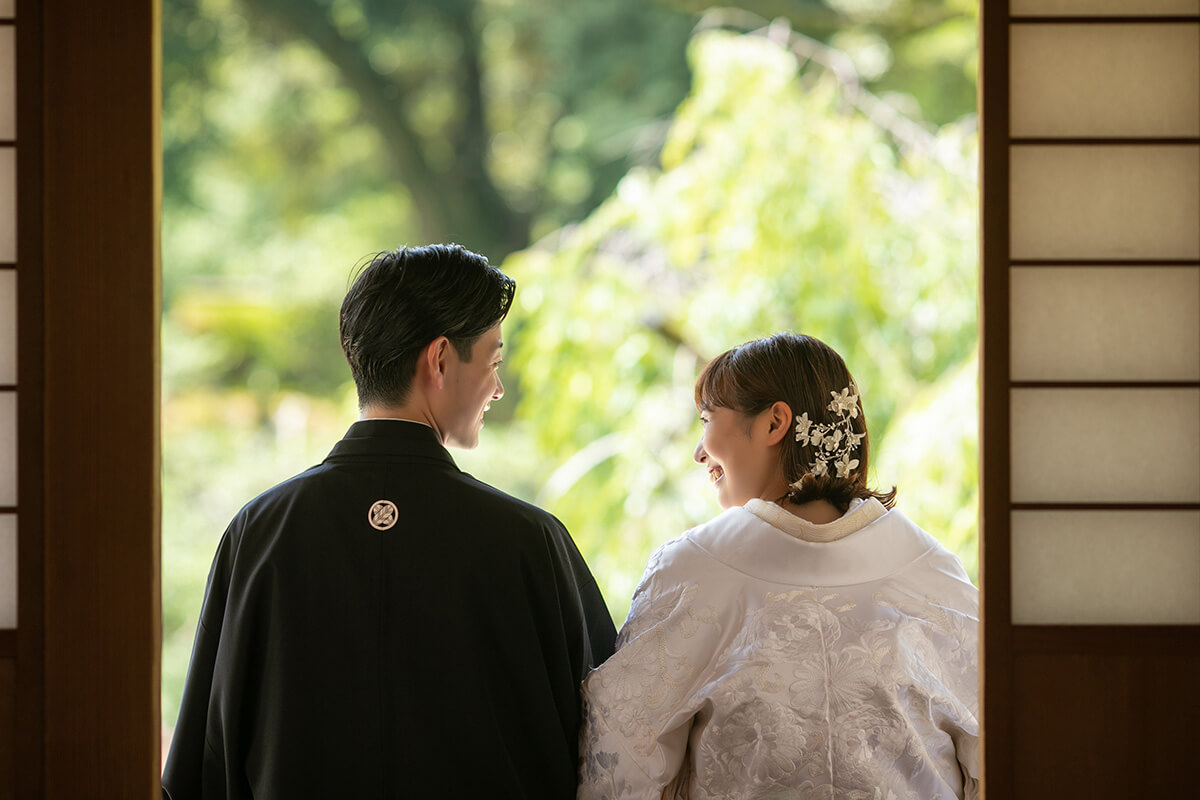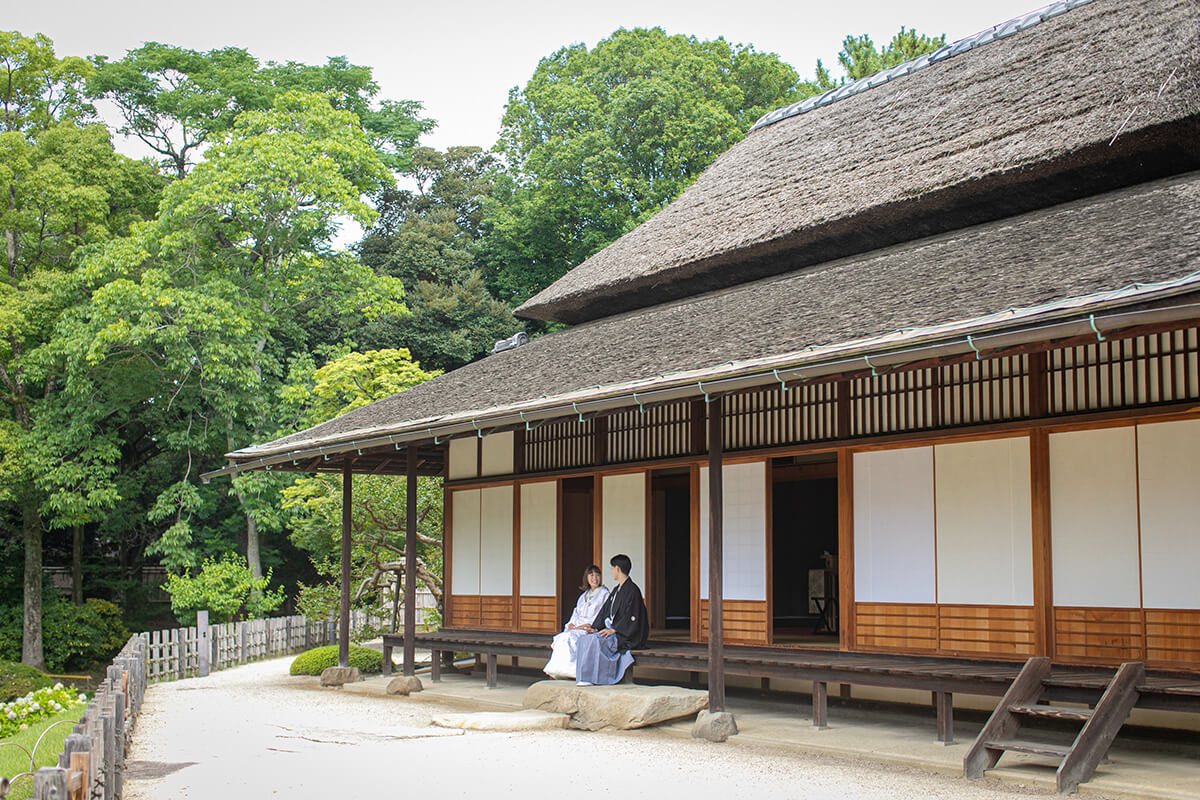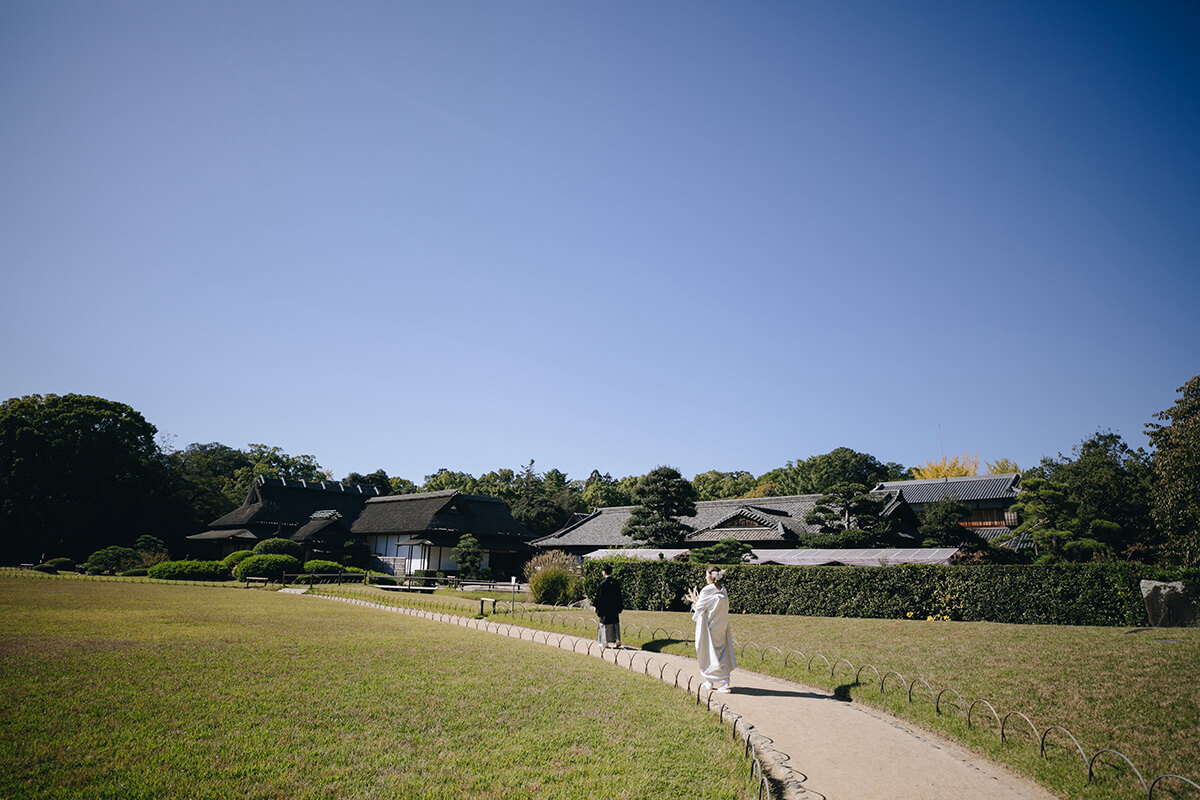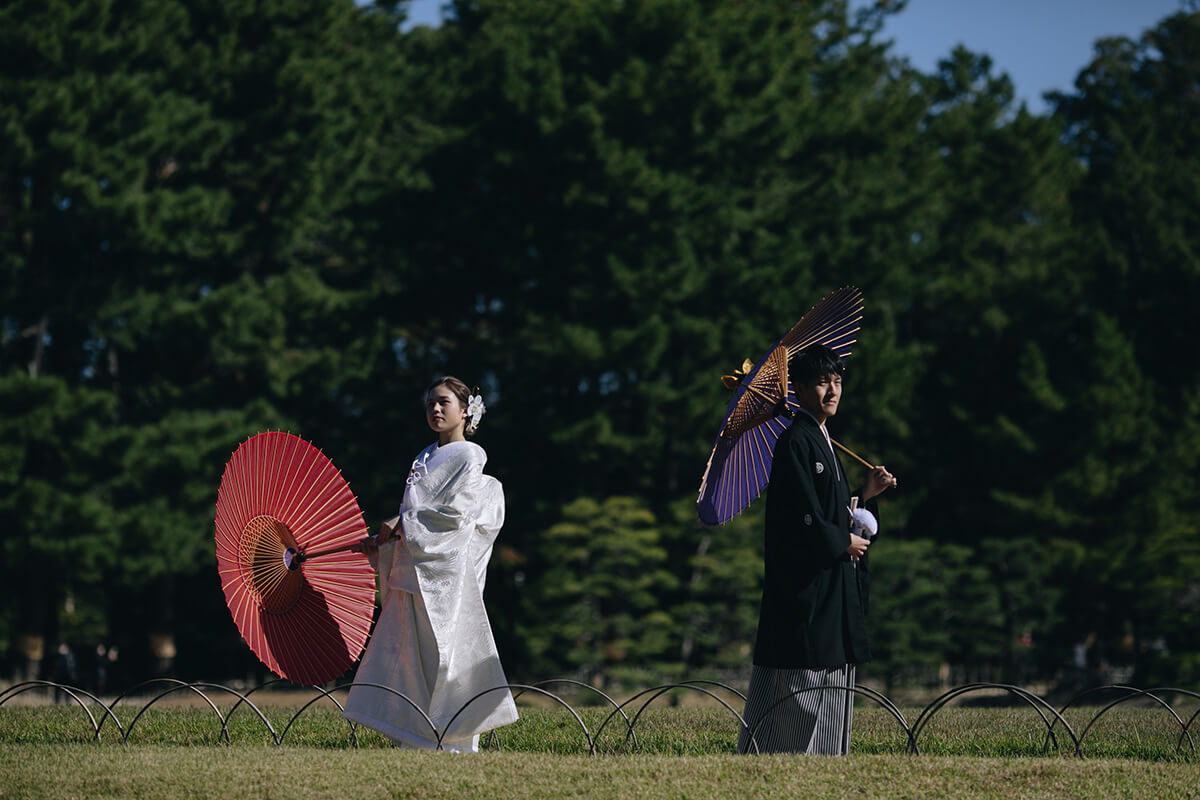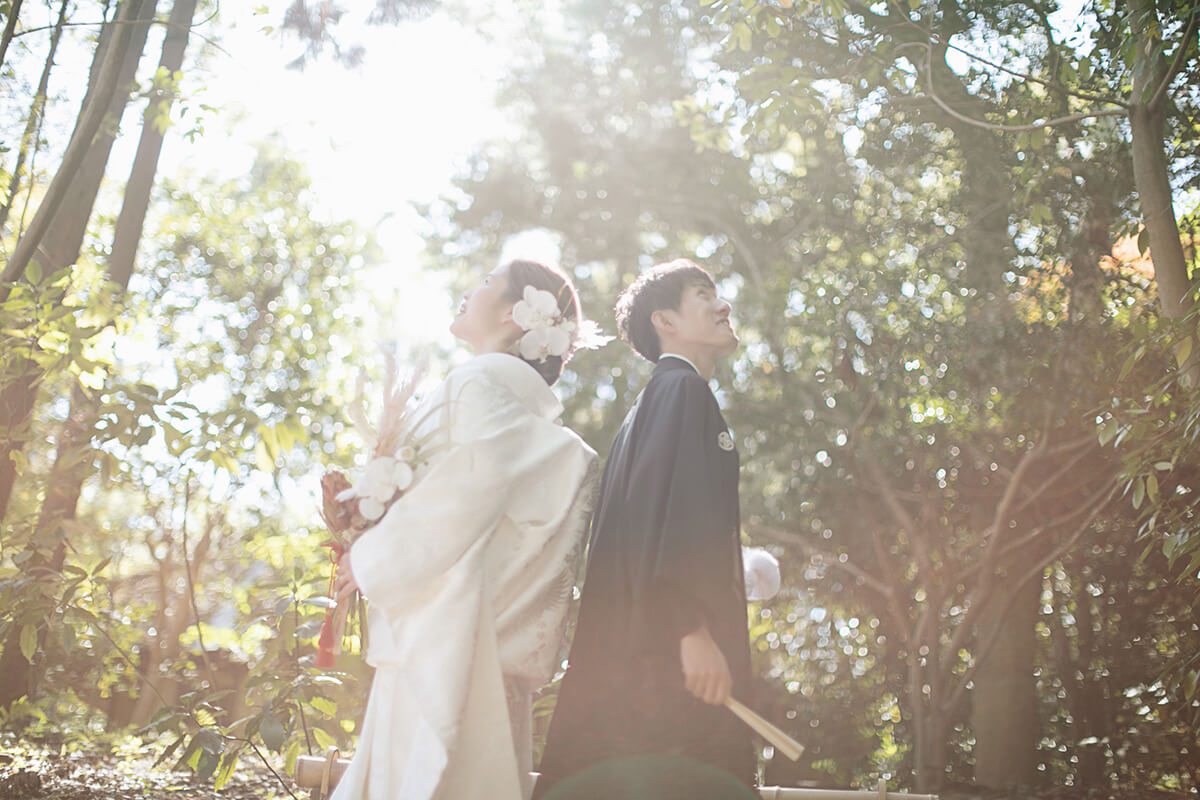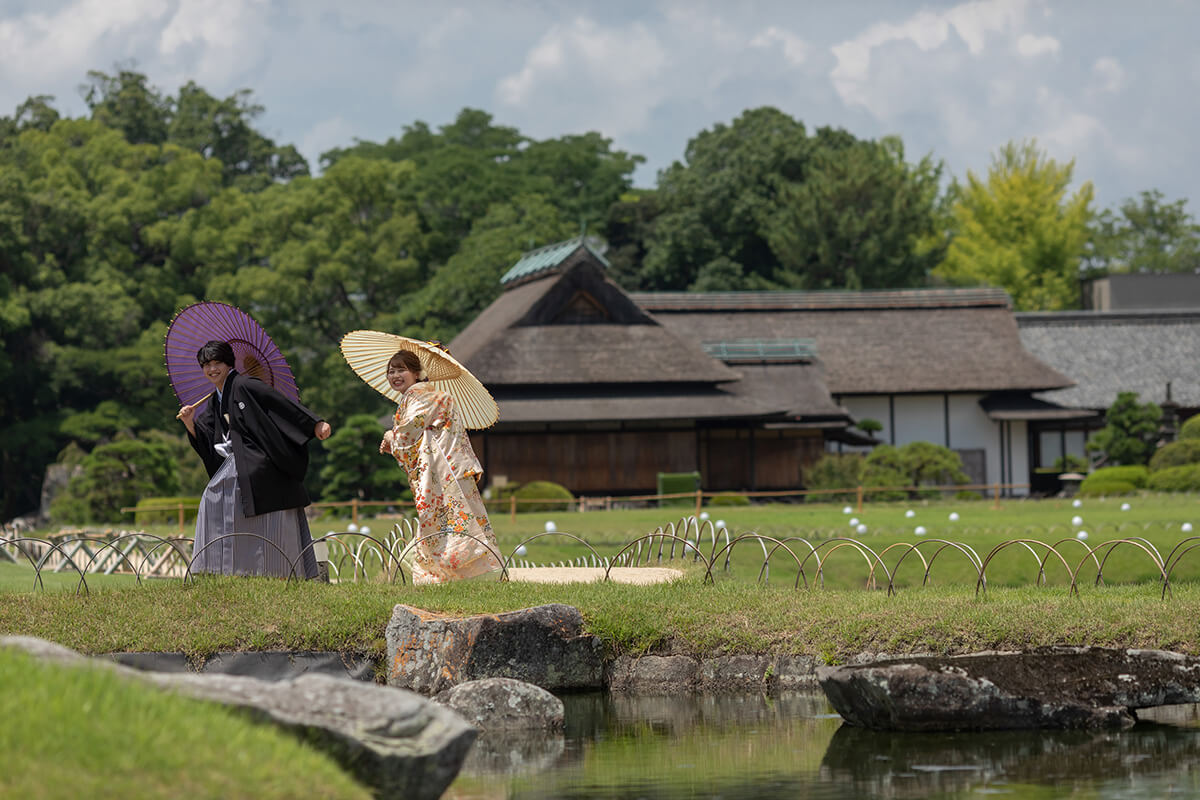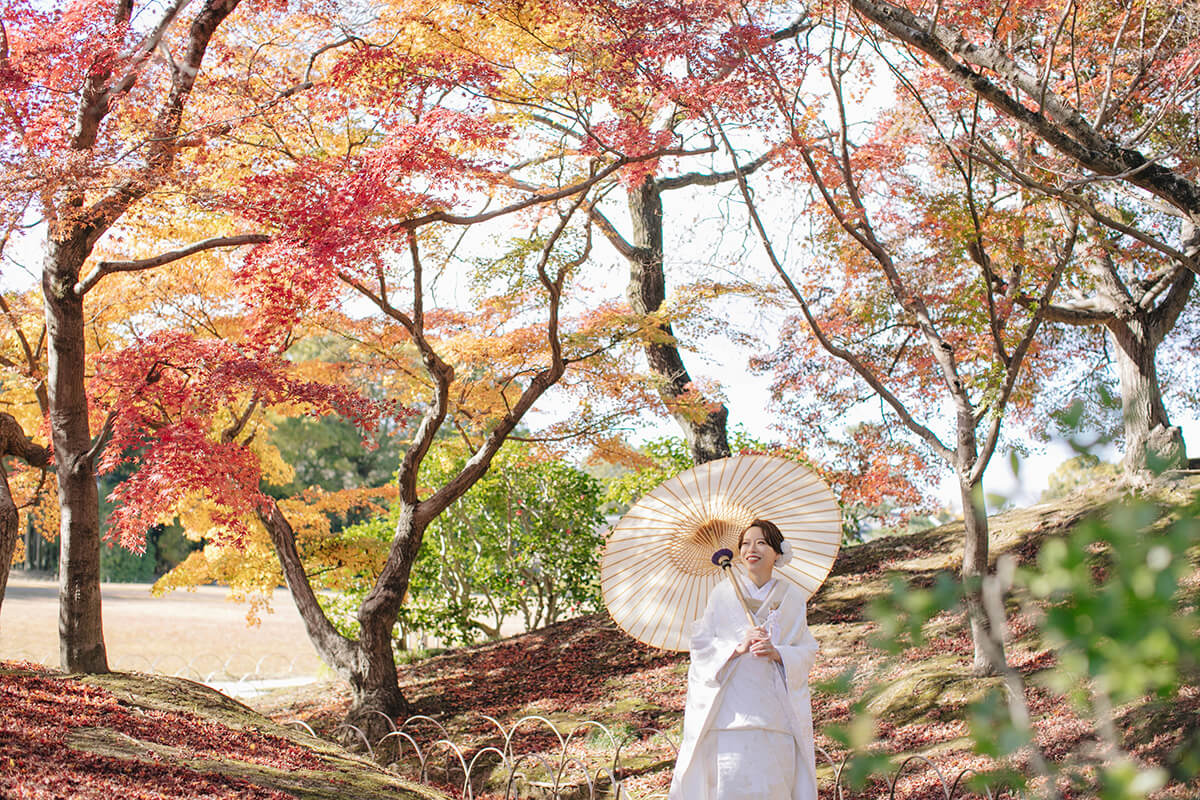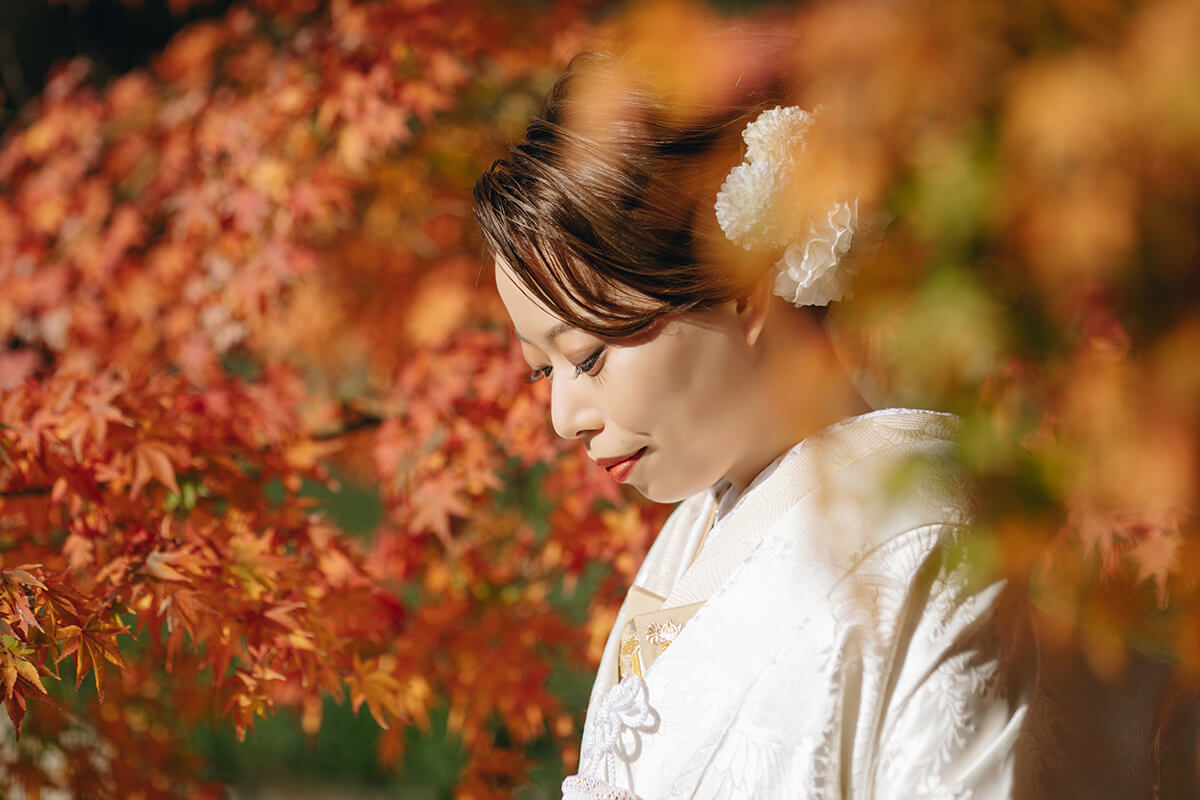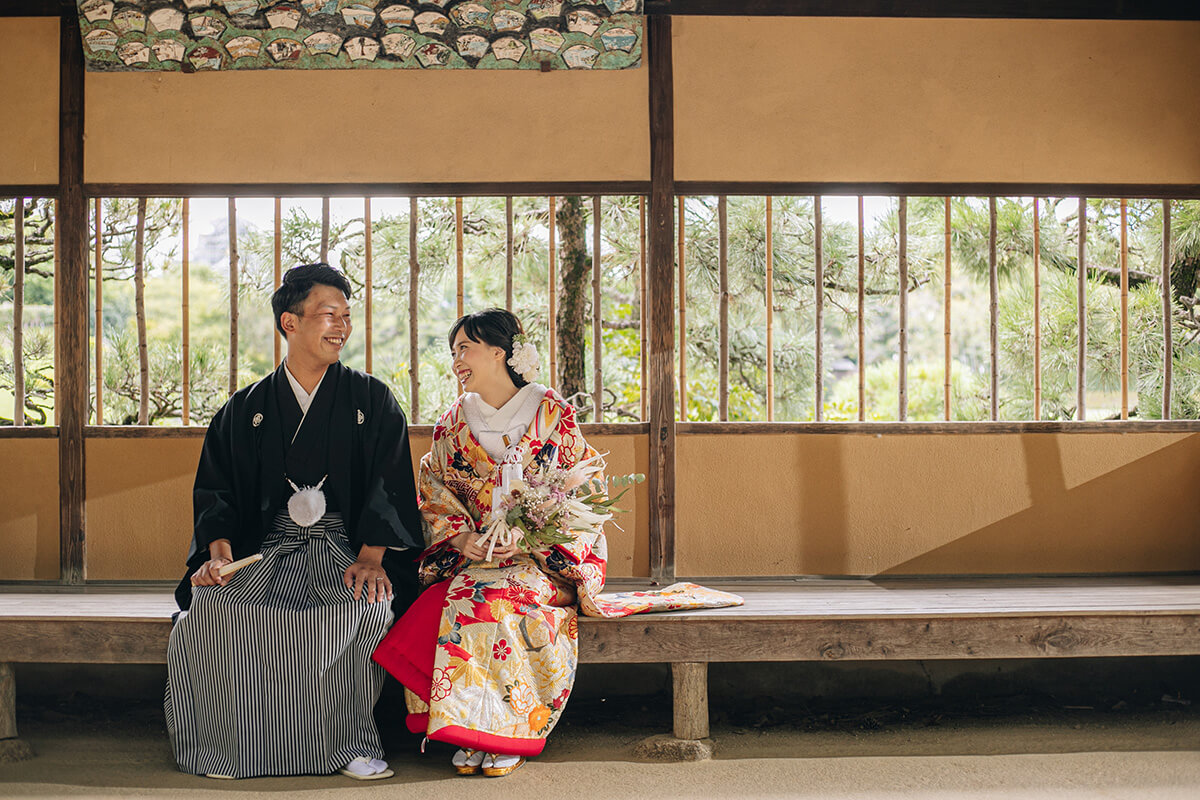 Feel the garden art of Japanese perfection
In this vast garden, you will be able to see beautiful landscapes in every season. Bright flowers and fresh green in the spring, beautiful lotus ponds in the summer, deep red leaves in the autumn, and pine trees in the winter. There is also a Japanese tea room also used as a stage for Japanese arts, and you will be able to feel the charm of culture.