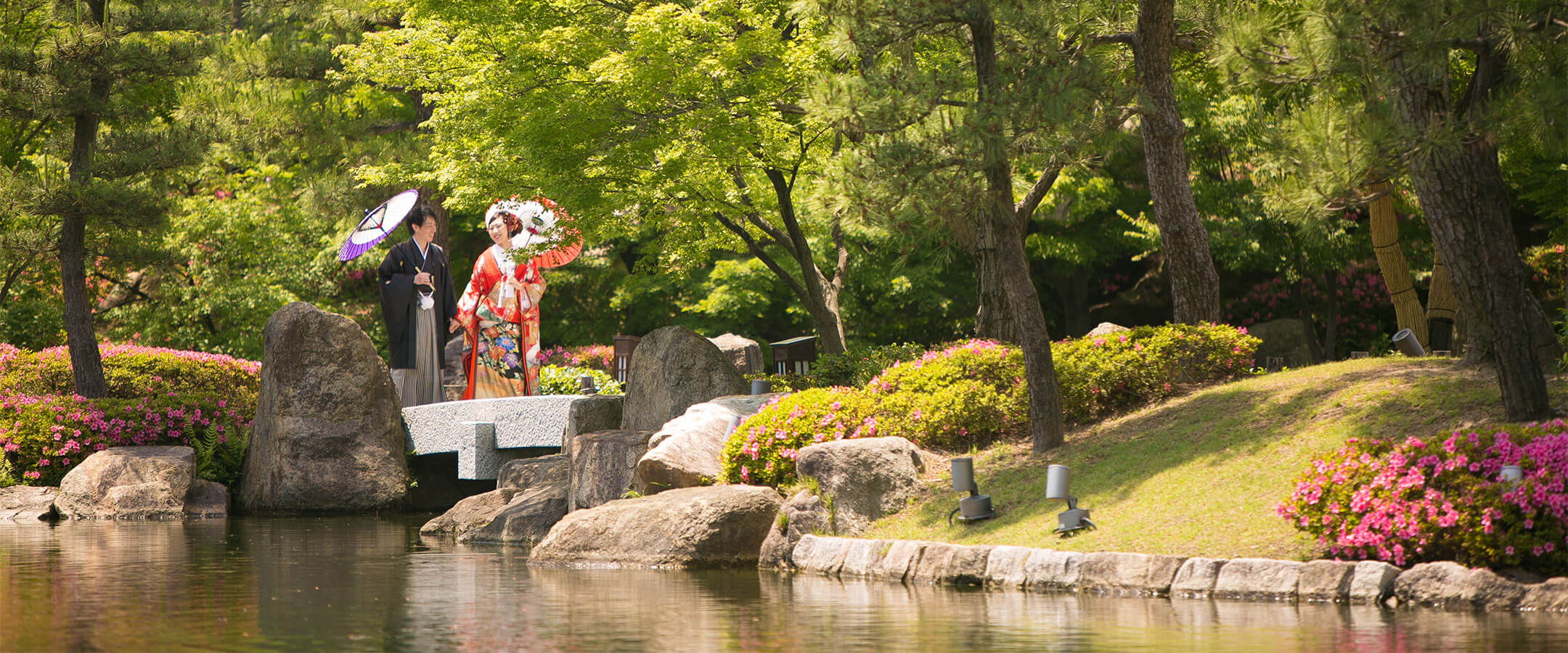 Tokugawaen
[Excluded Japanese Tea Room]
Japanese beauty drawn by history and tradition Tokugawaen was made to expresses the natural beauties that could be seen throughout Japan. The landscape are filled with powerful boulders and dramatic changes in elevation. Enjoy the variety of scenery that would change during the seasons. Either the fresh green in the spring, or the red leaves in autumn, the garden will warmly welcome you for a great photo shoot.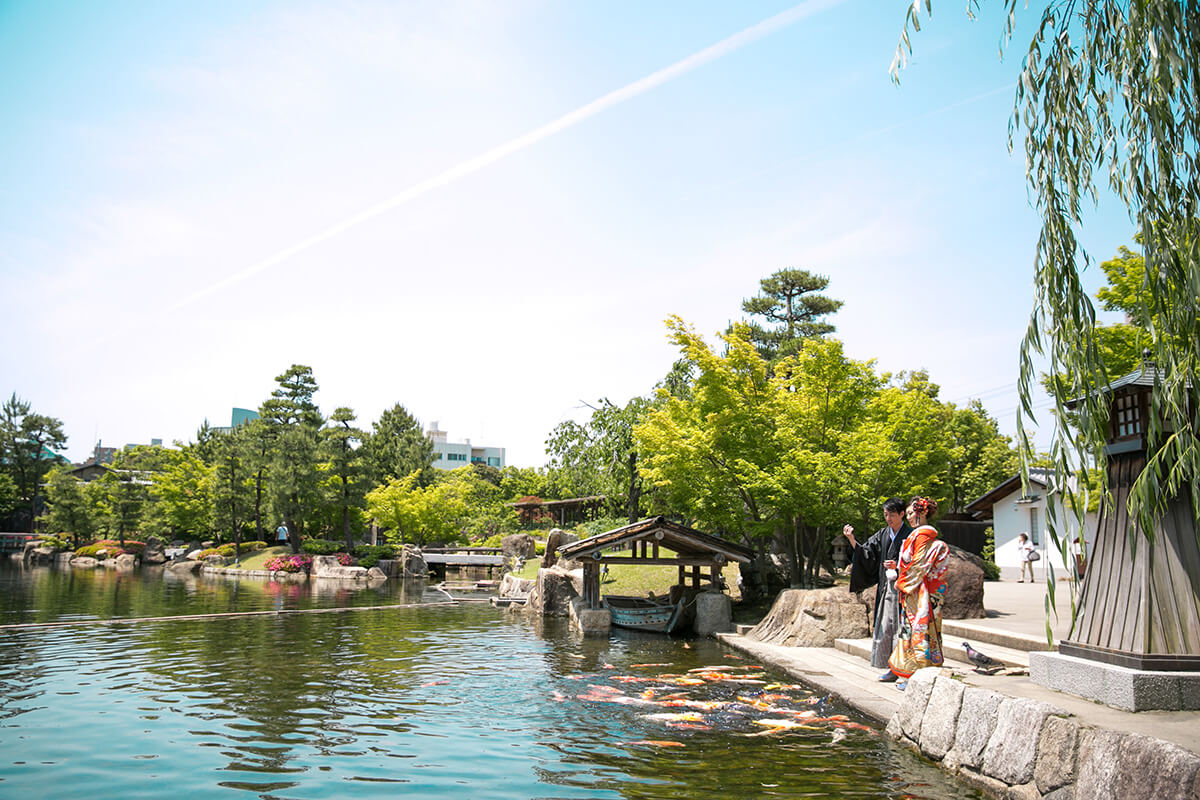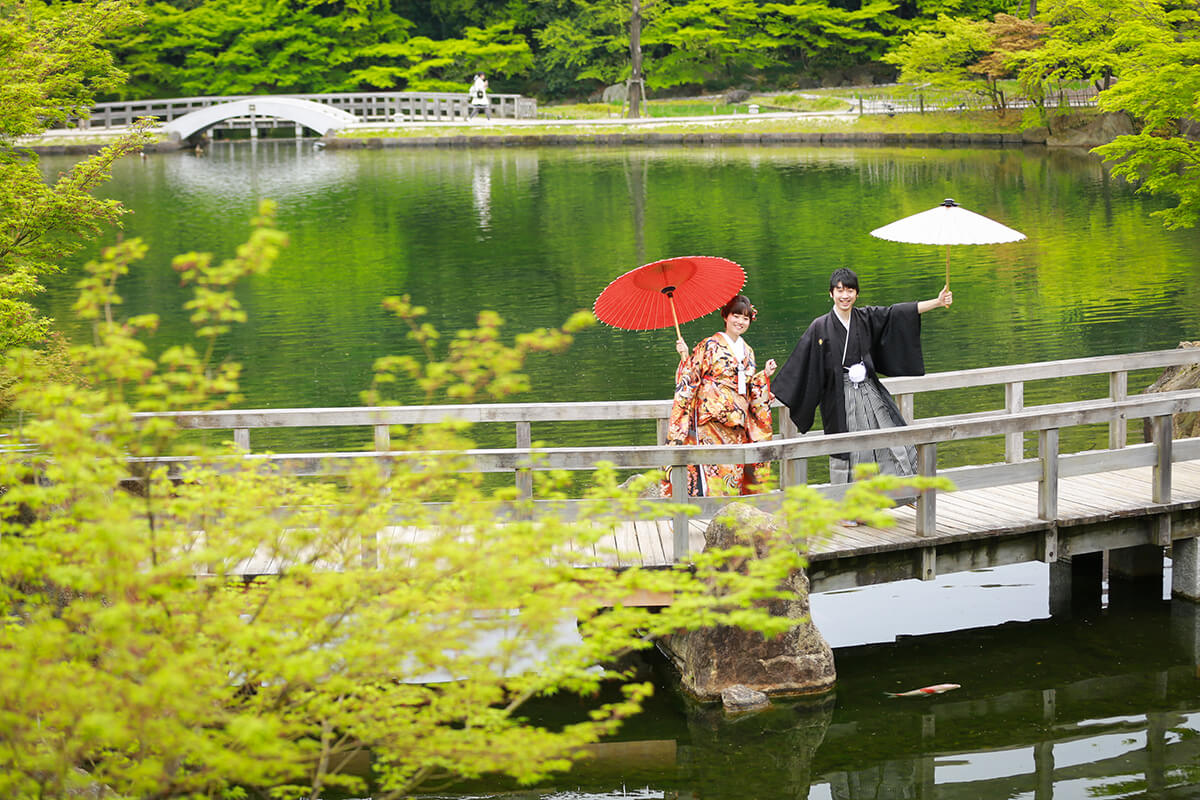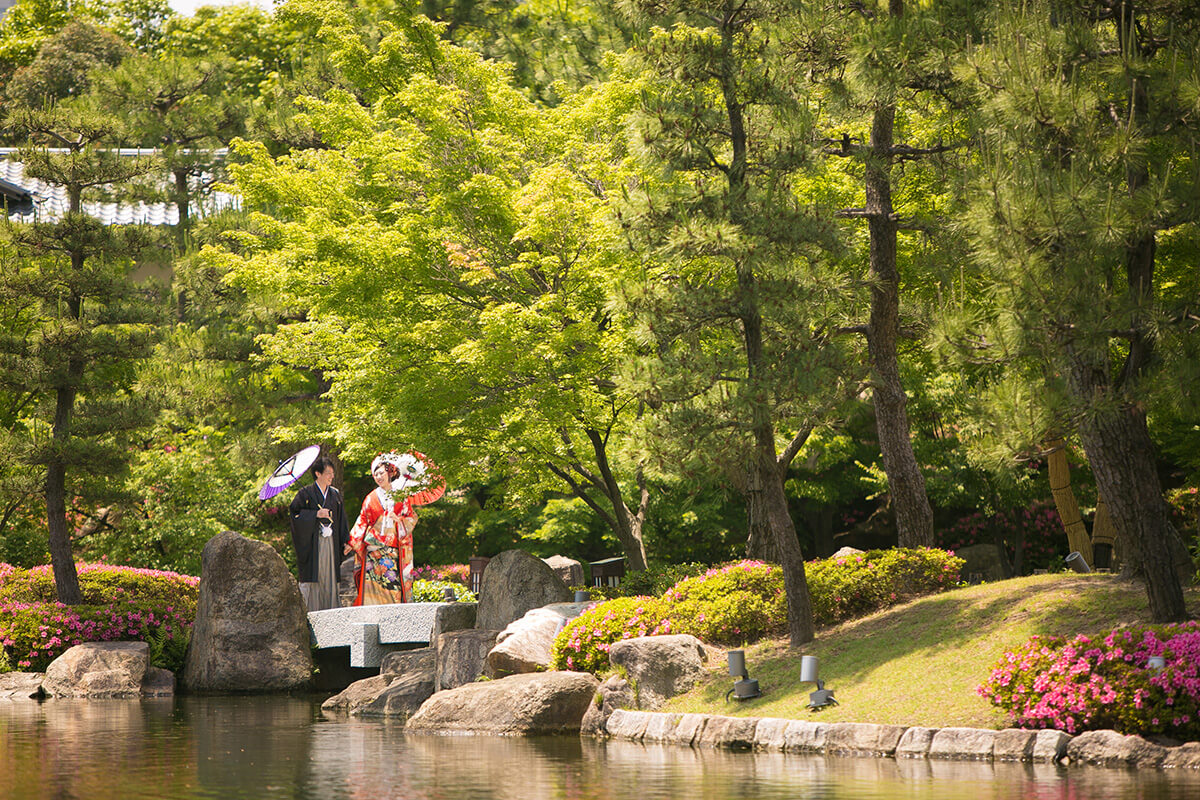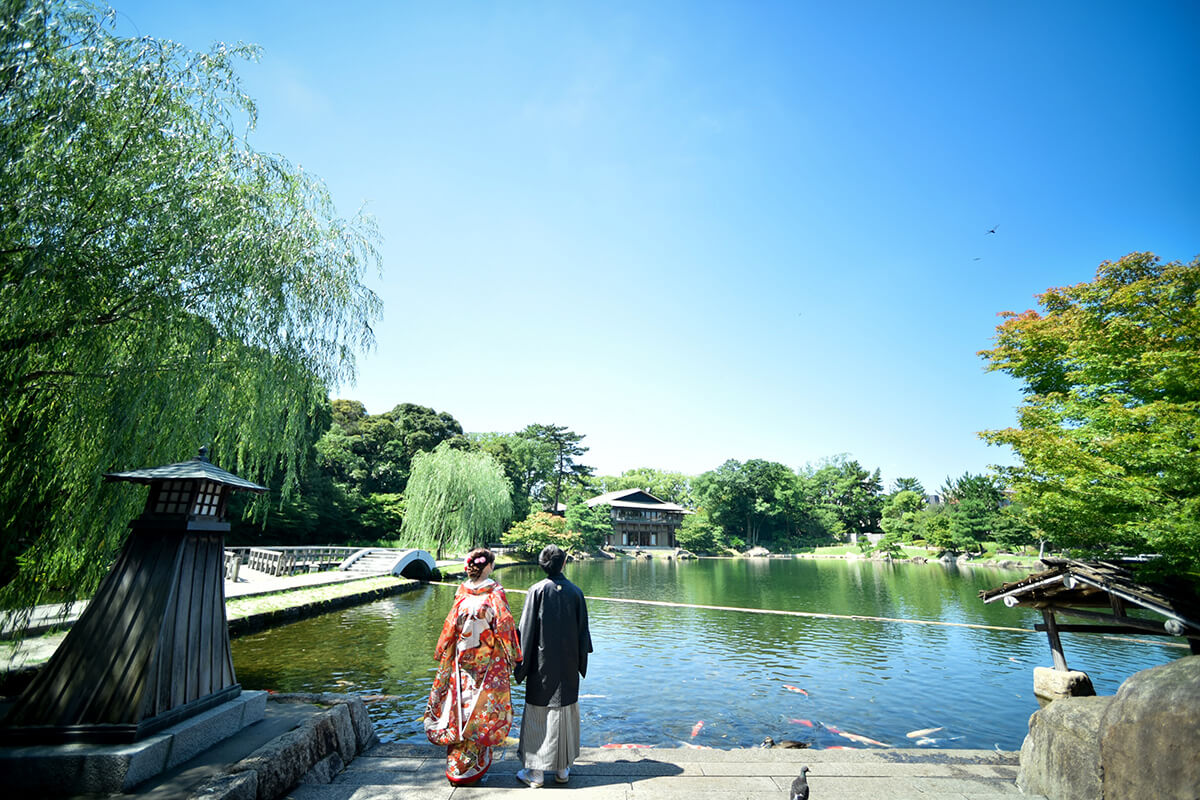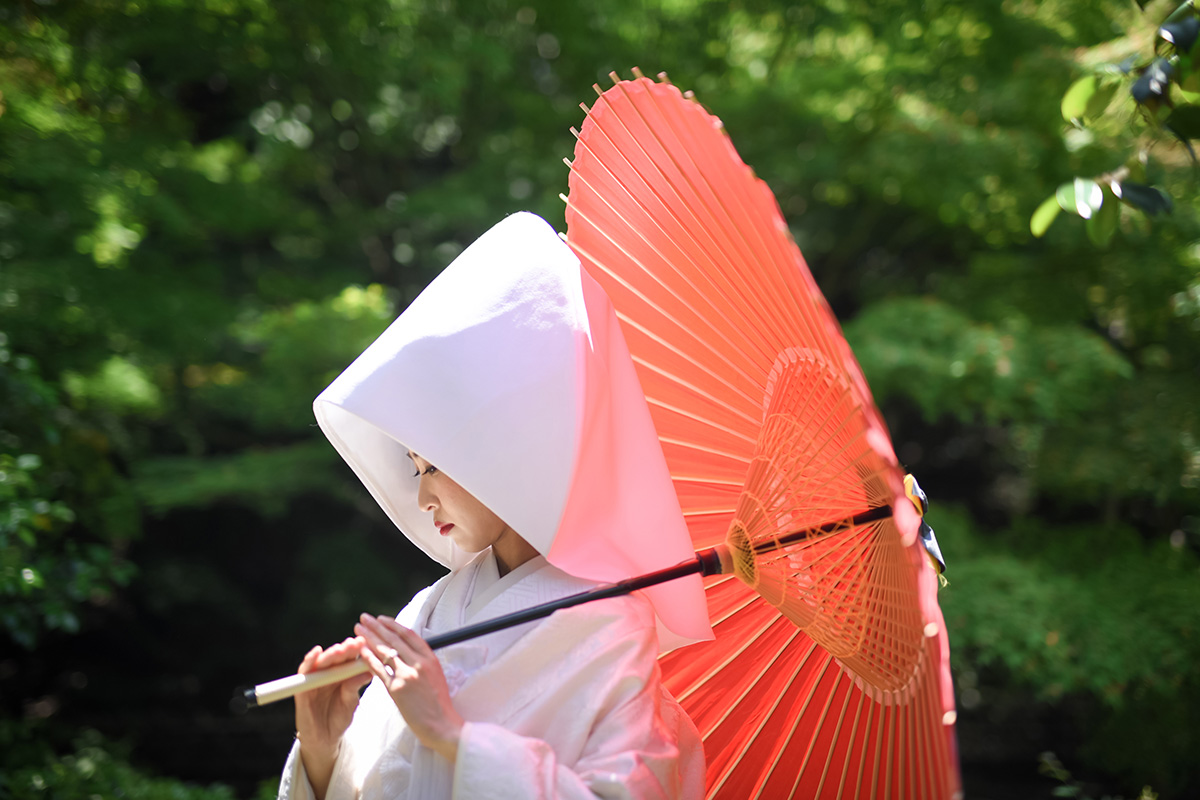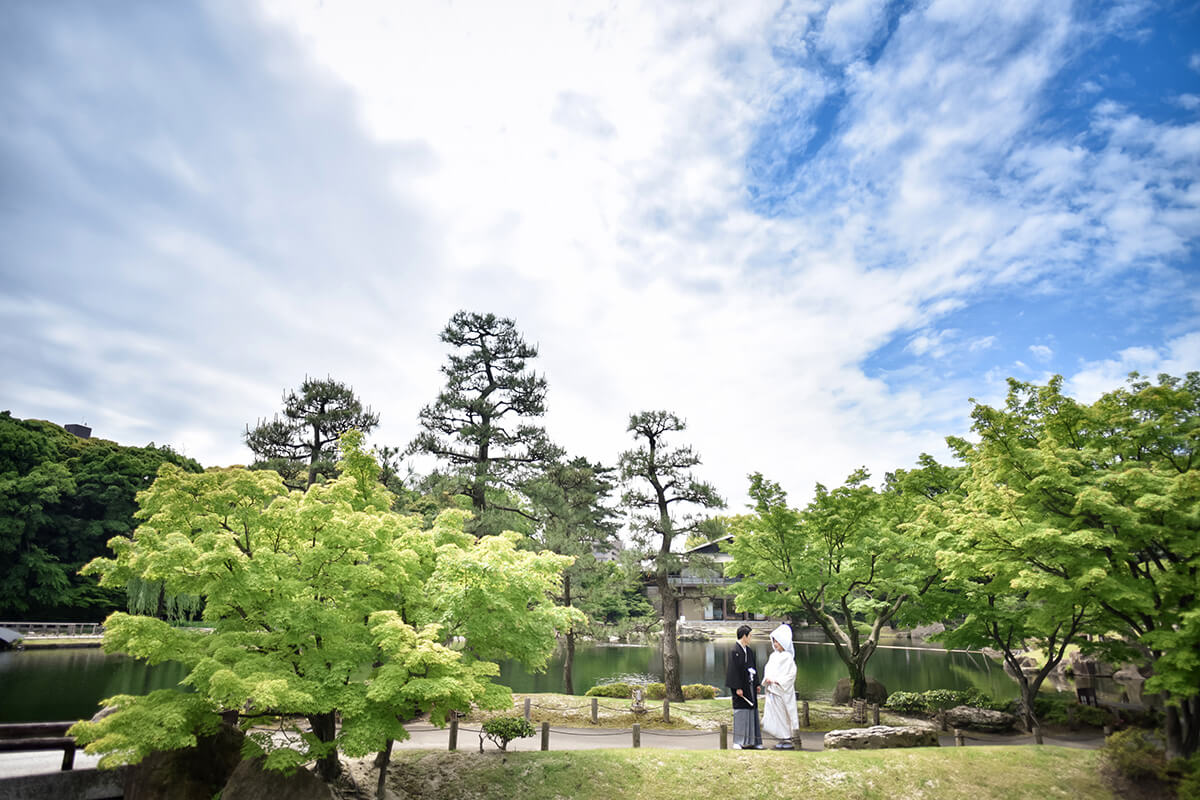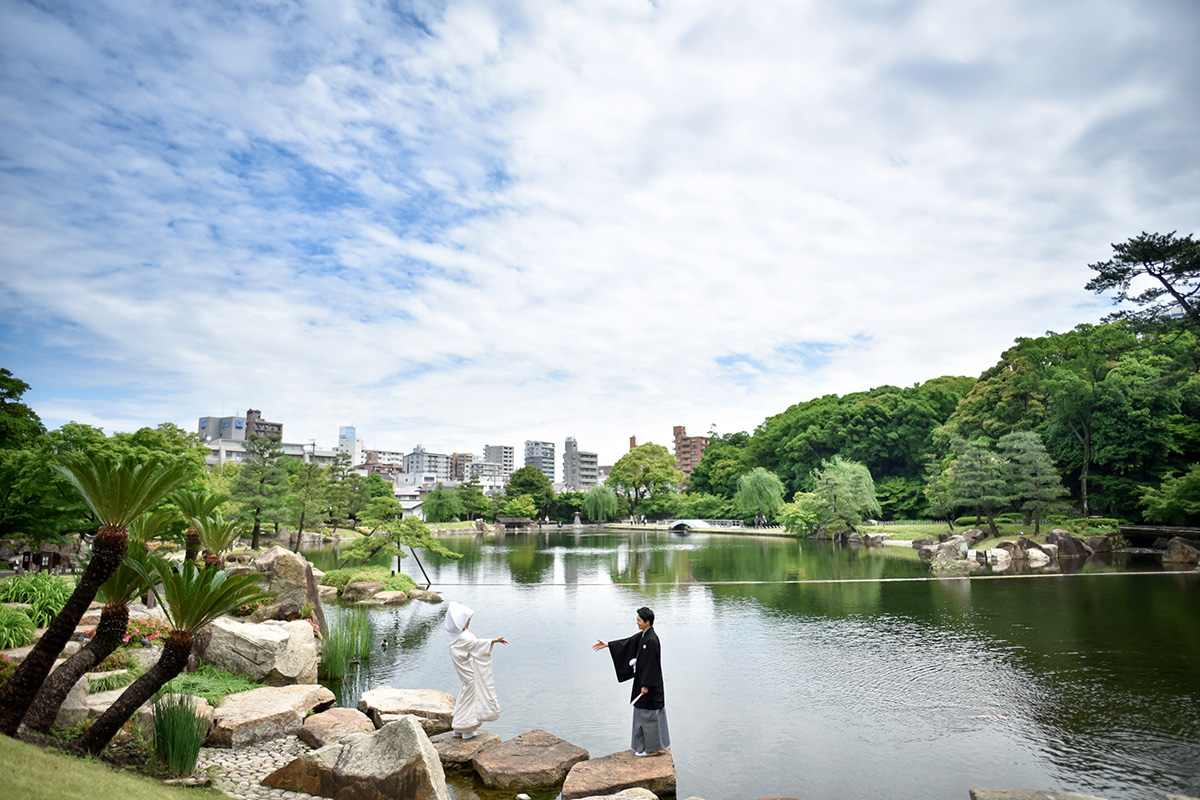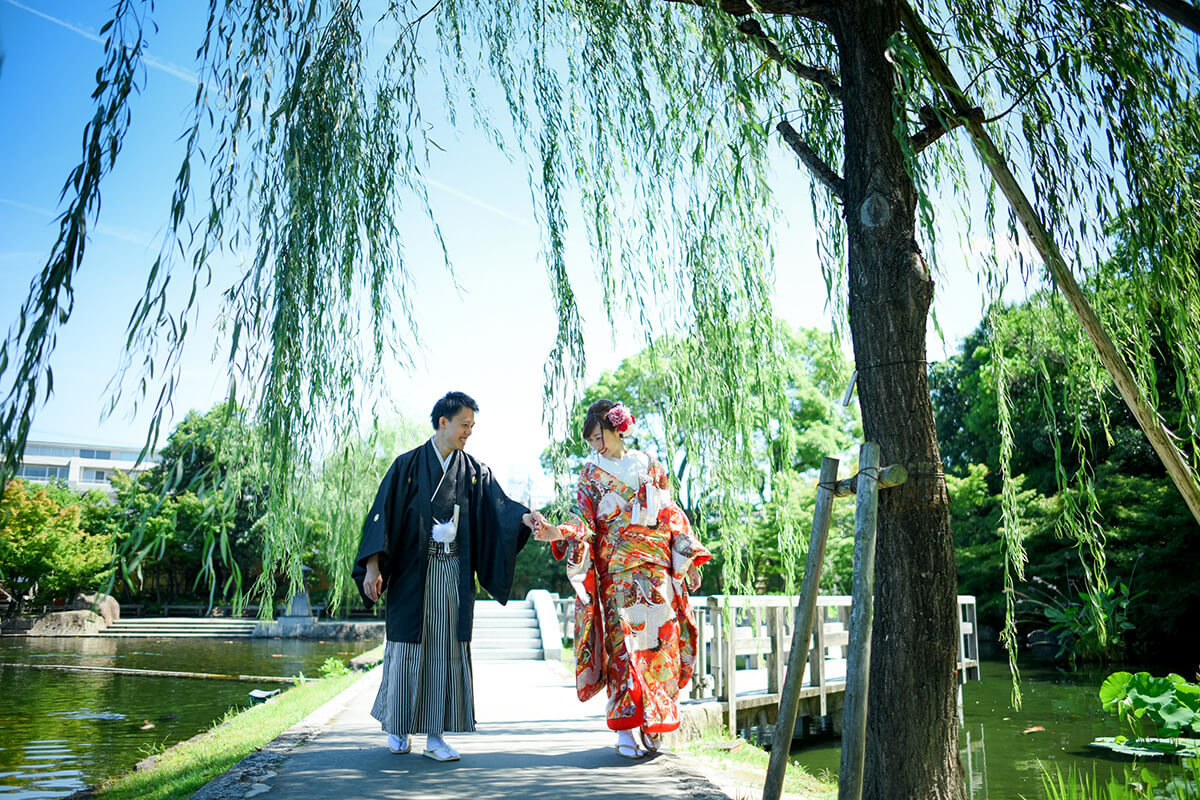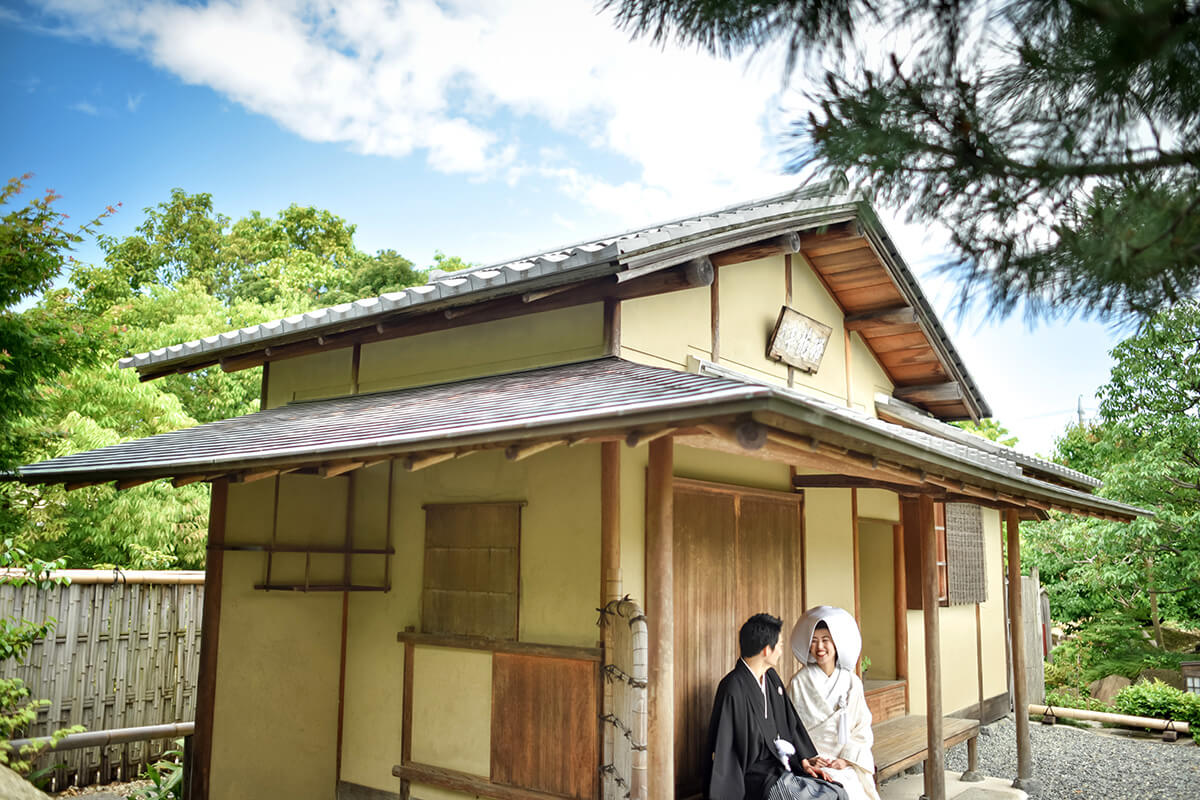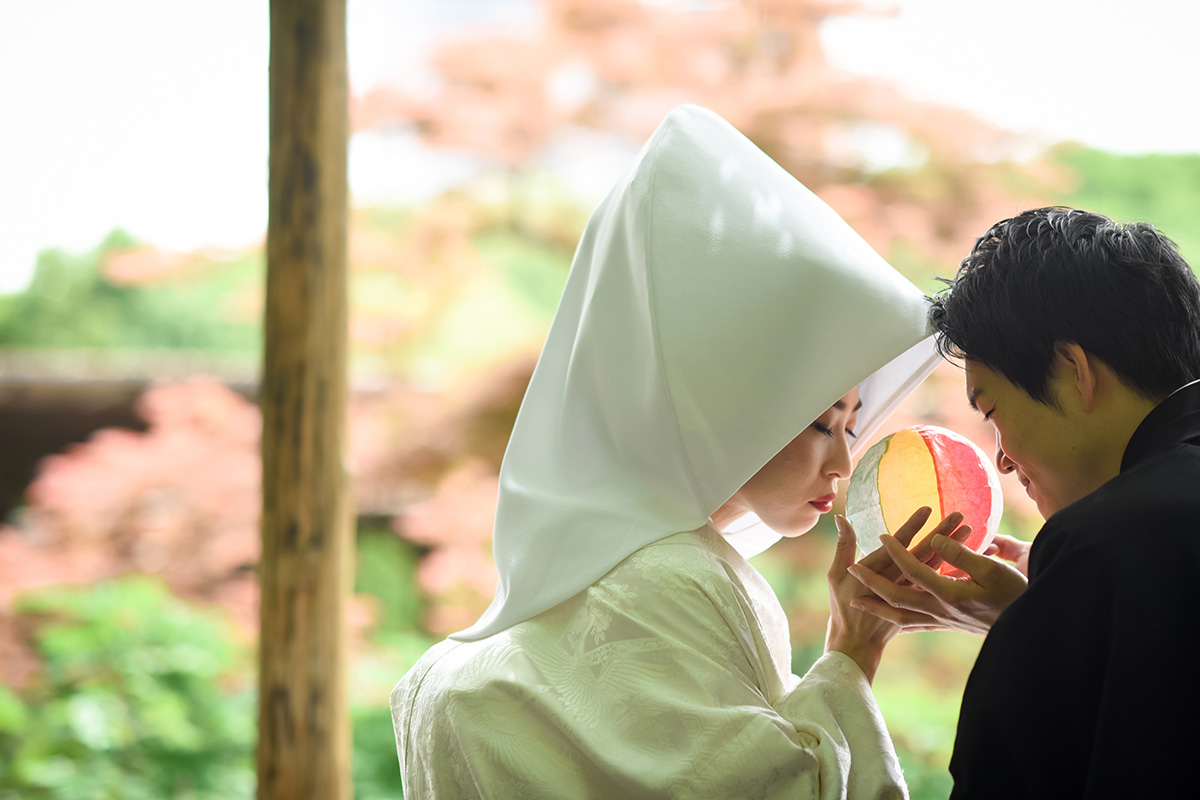 Season during fresh green and autumn is exquisite
Beautiful plants will fill Tokugawa garden any season of the year. We would especially like to recommend the maple leaves in spring and autumn. The scenery reflected on the water of the pond can be said to be one of the ultimate beauties symbolizing Japan.