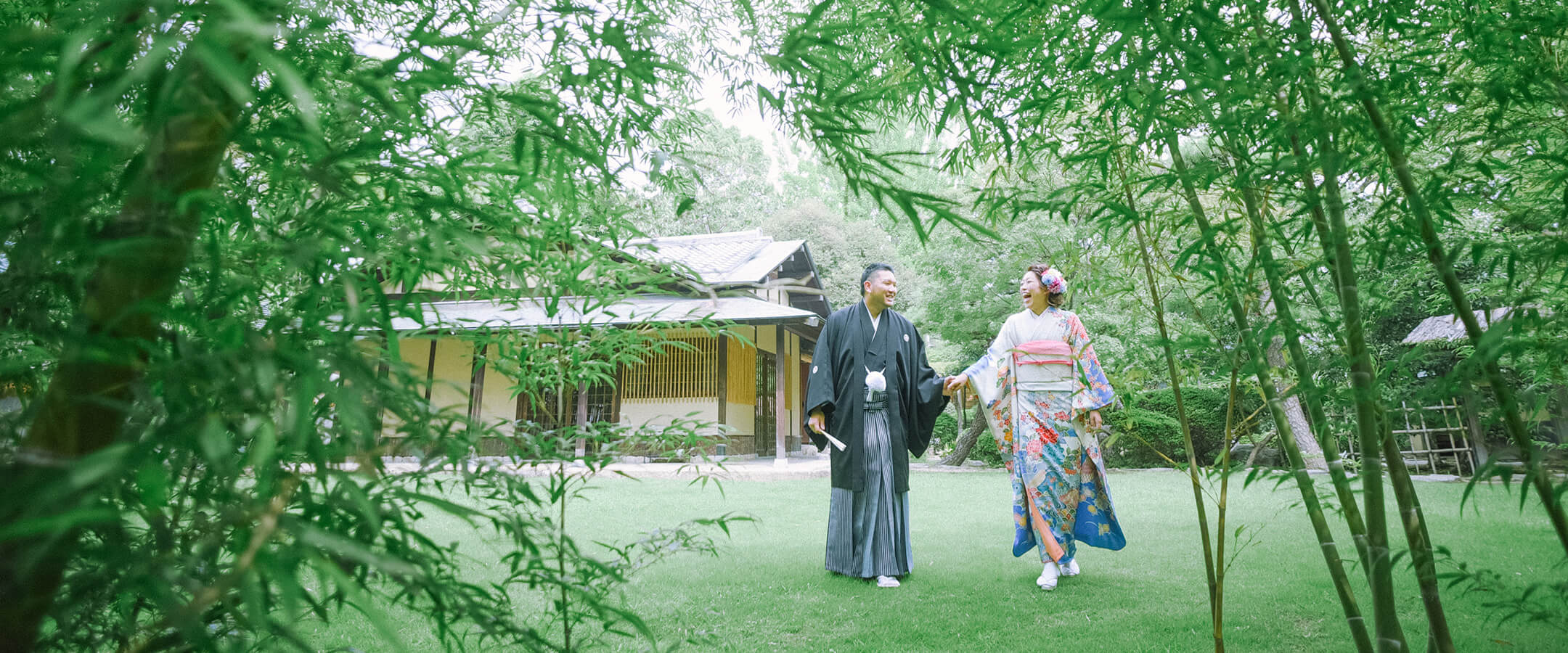 Toin Chaseki
[Closed on Monday]
A tea room that conveys the true charm of Japanese culture Toin Chaseki is located in the historic Nakamura Park (built in 1885) in central Nagoya. Here you can immerse yourself in the rich cultural heritage of Japan by taking a pre-wedding photoshoot while in the midst of a lush green Japanese garden and a traditional chashitsu tearoom.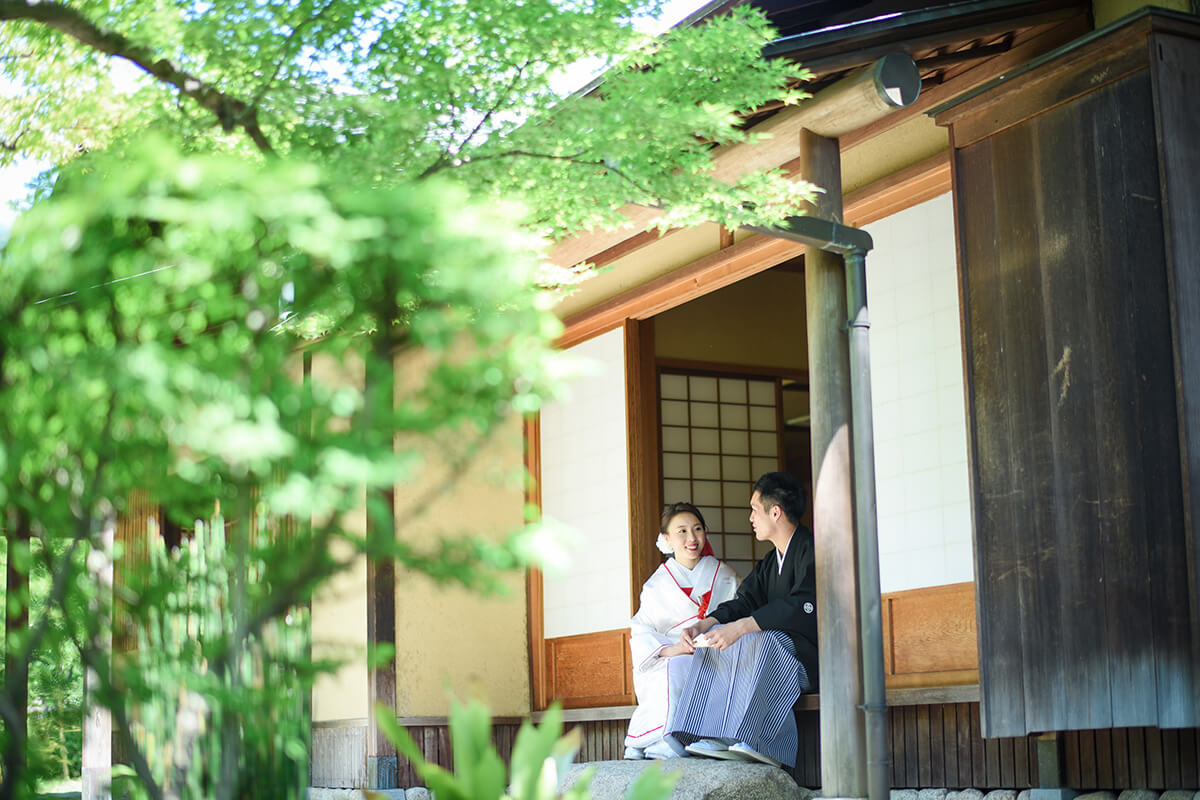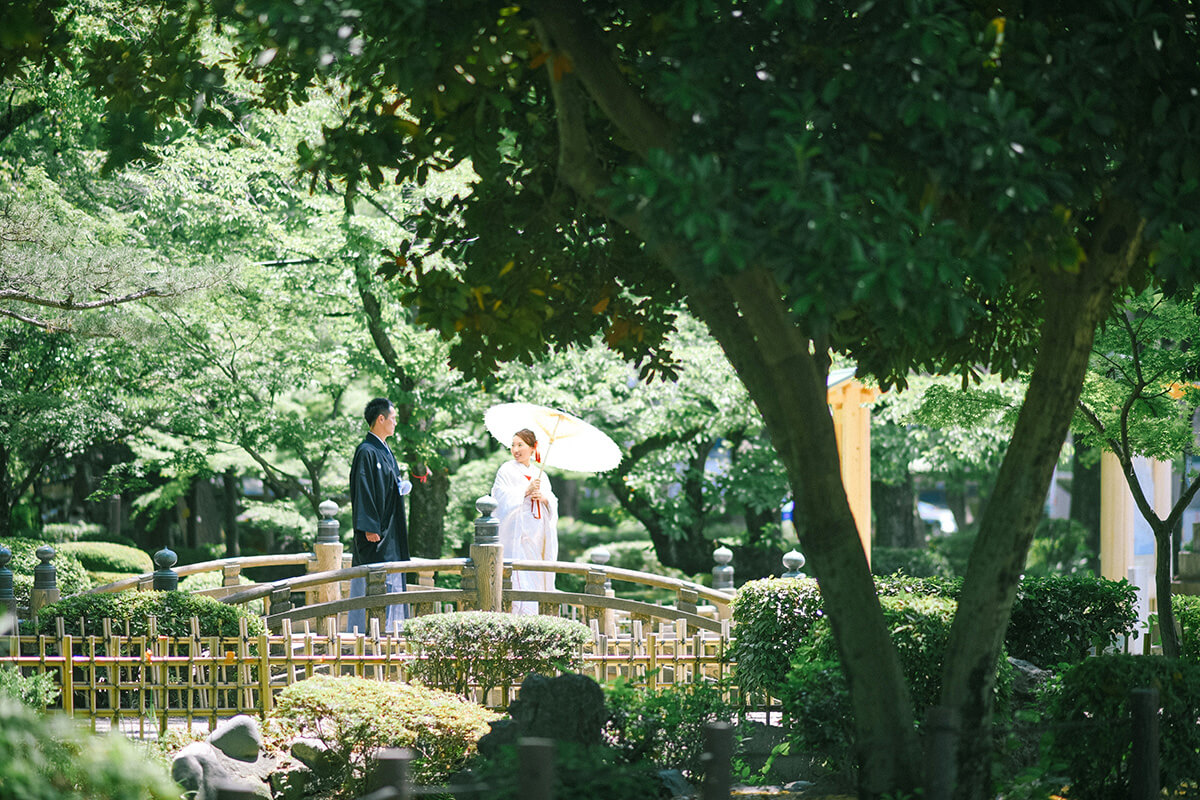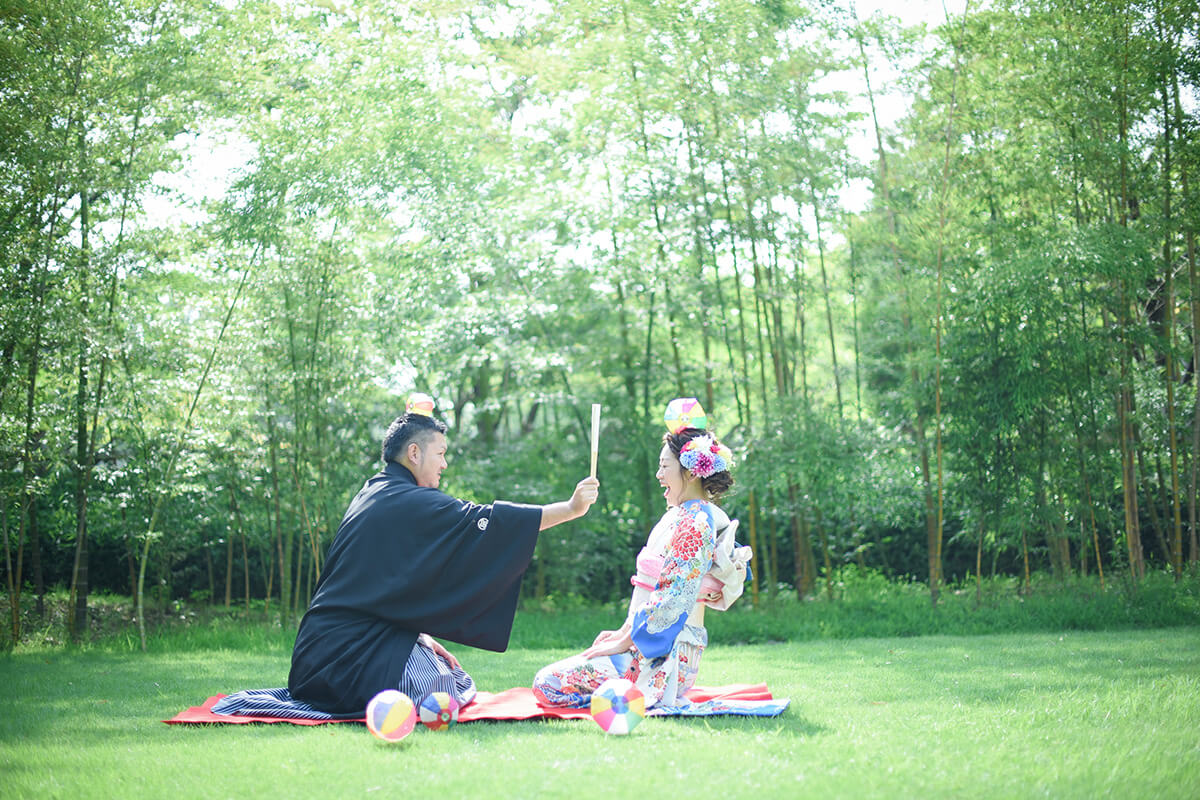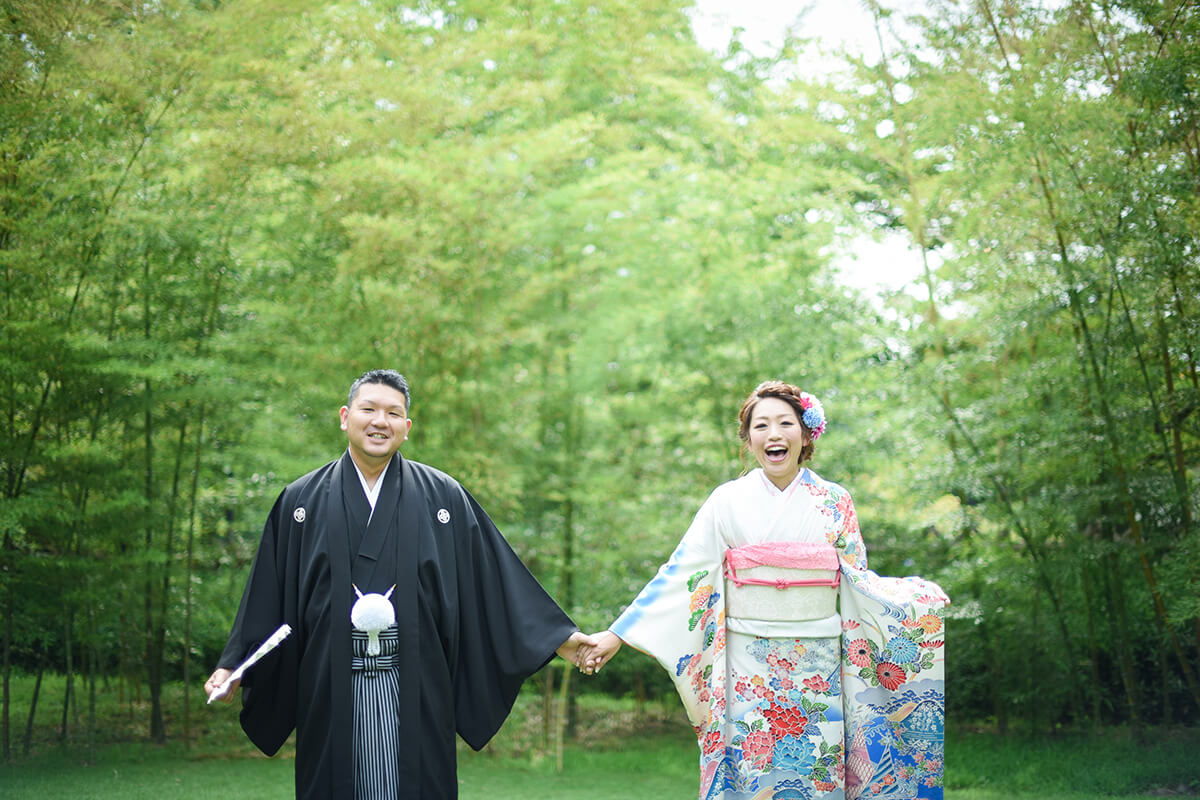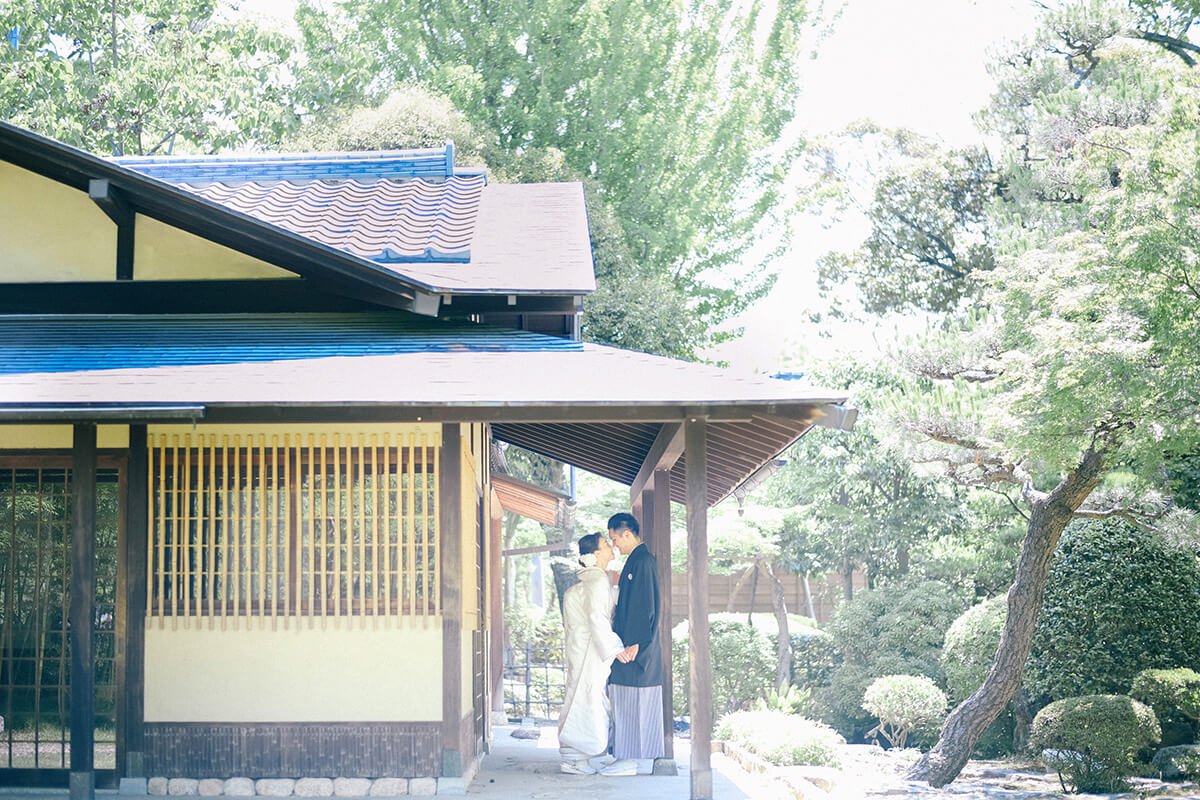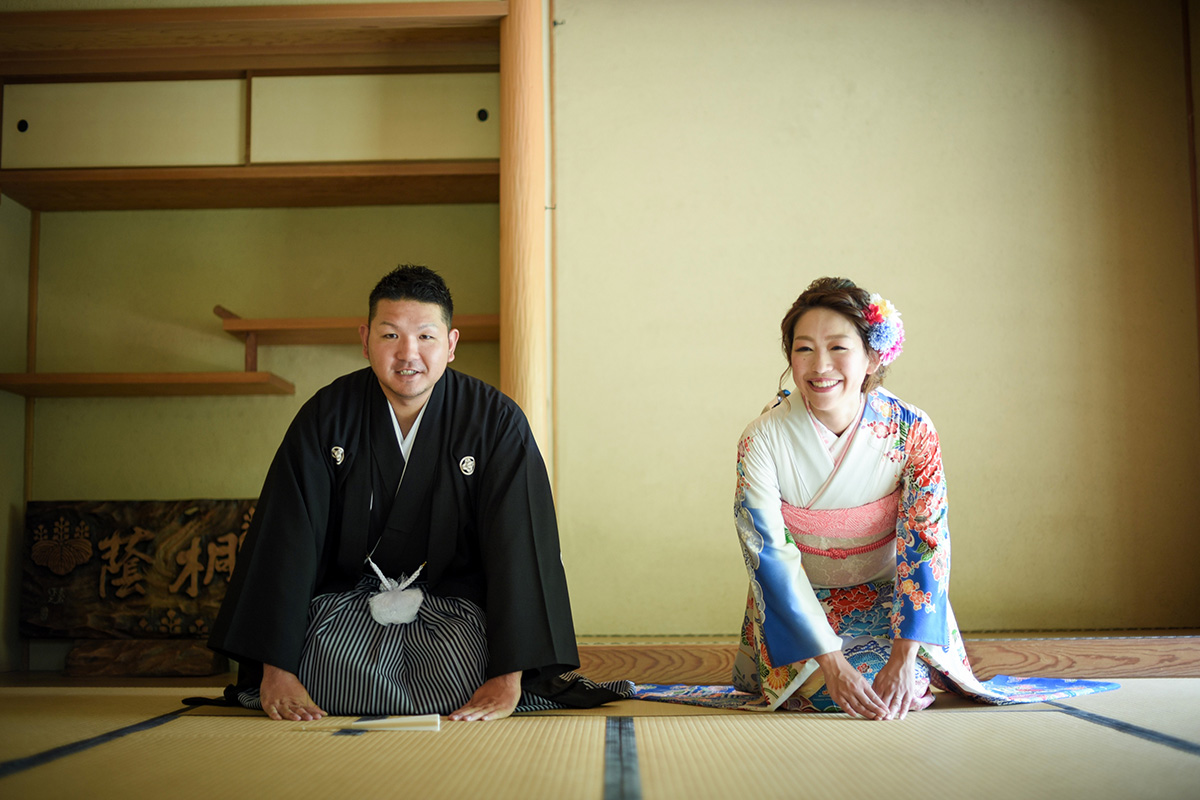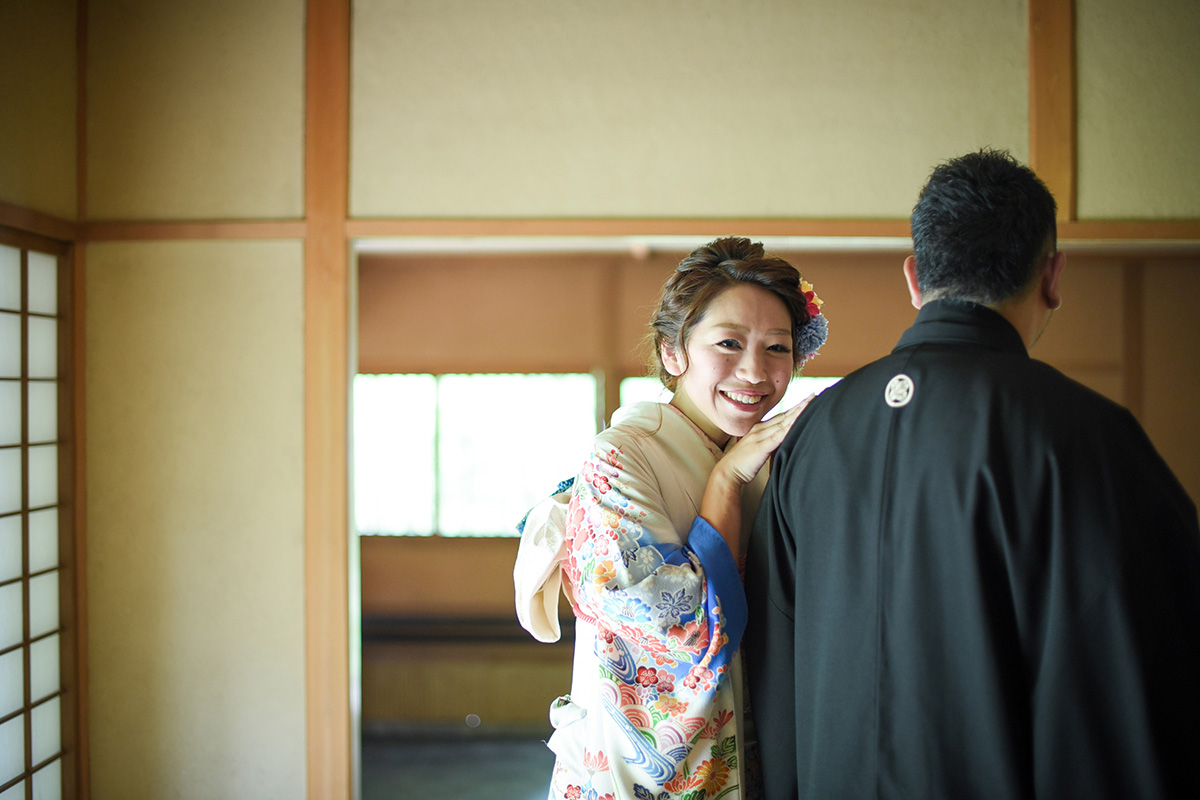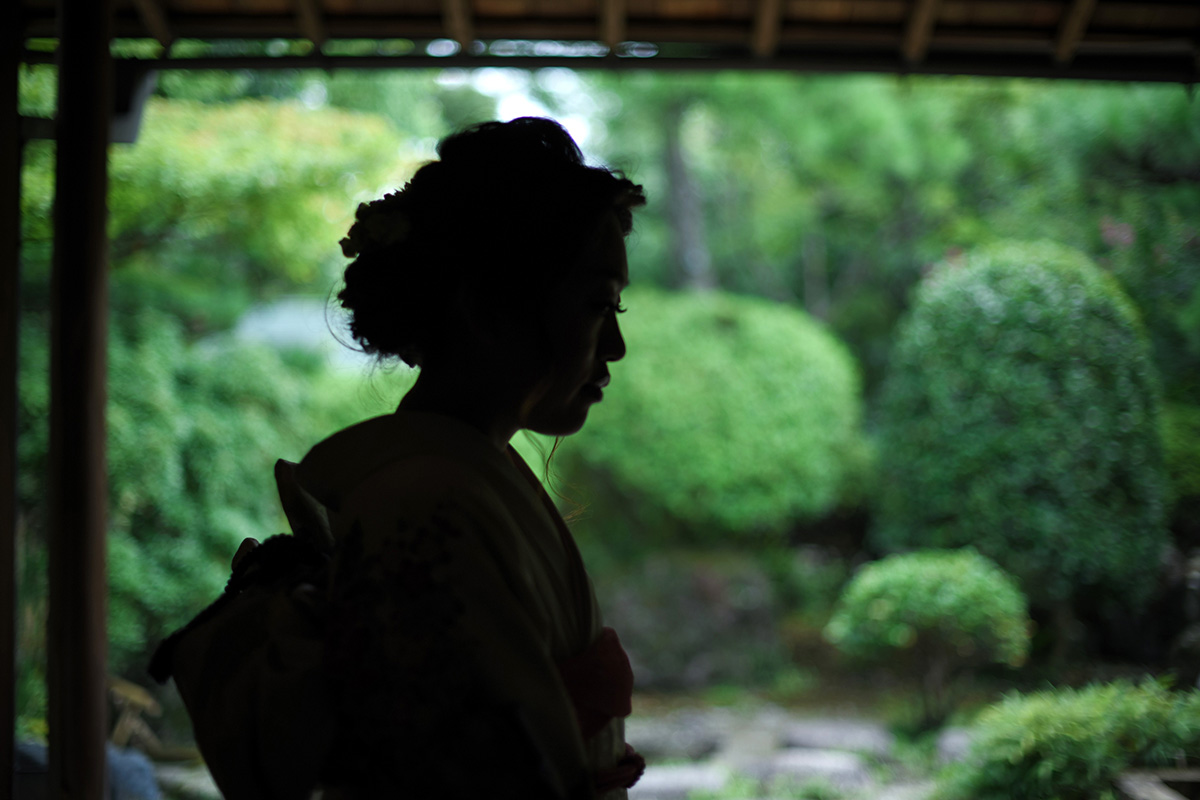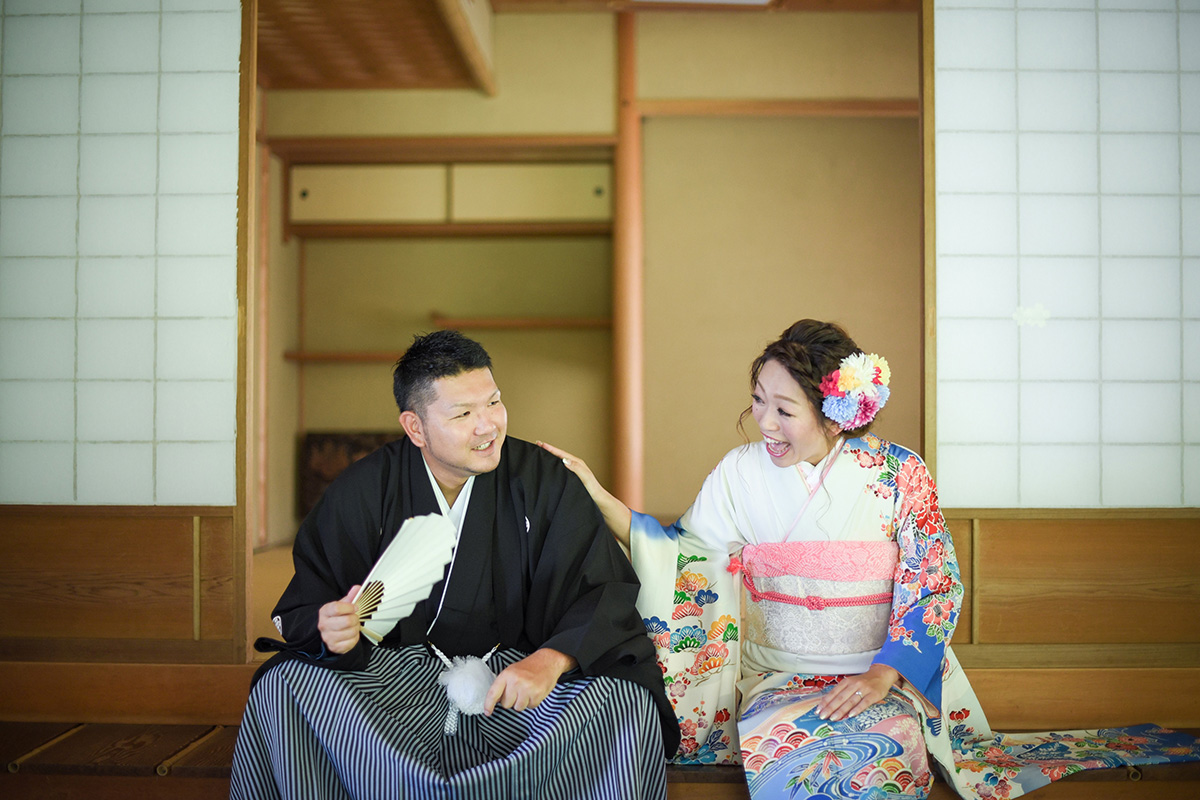 The perfect location for bridal kimono pre-wedding photoshoots
Choose Toin Chaseki for truly spectacular Japanese-style pre-wedding photos. In addition to its traditional chashitsu tearooms, there is also a beautiful bamboo garden landscape for outdoor settings.