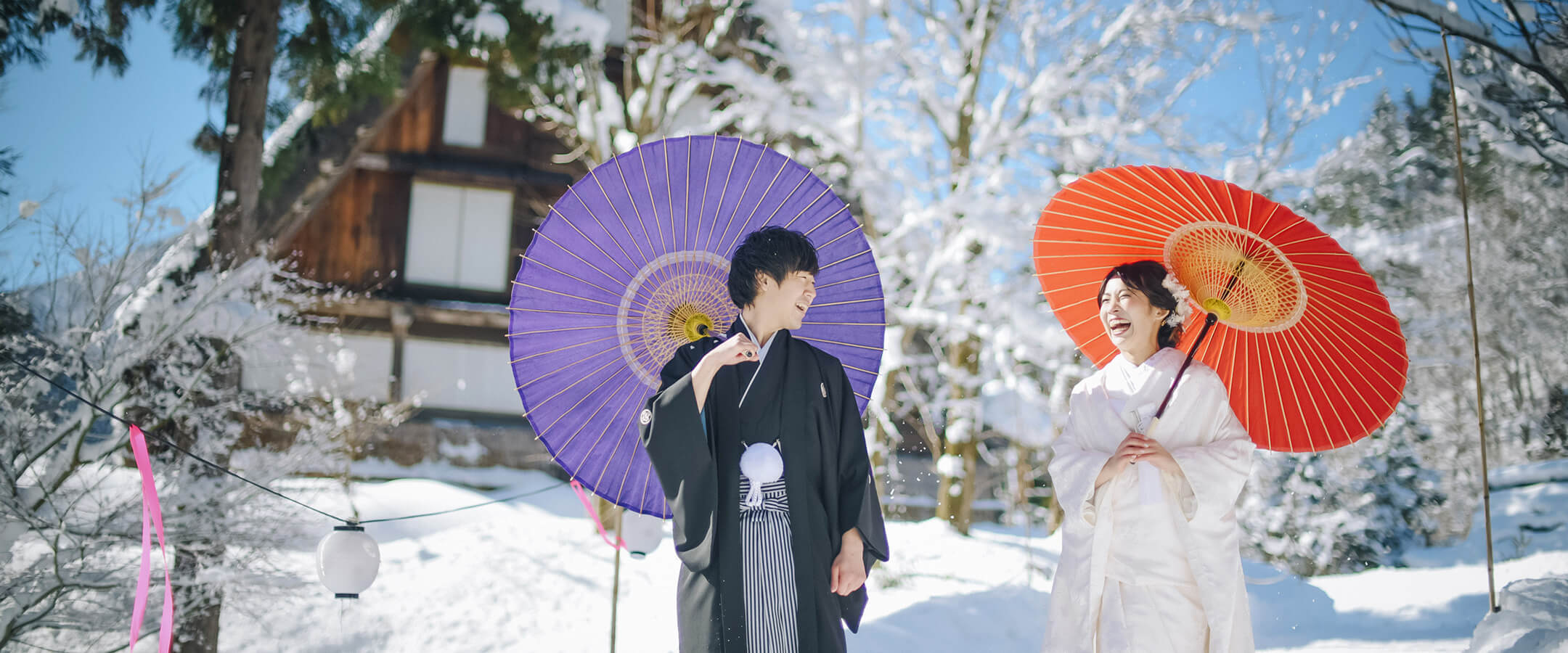 Shirakawa-go
[SUMMER ADD. FEE ¥66,000(including tax)]
[WINTER ADD. FEE ¥99,000(including tax)]
[Only applicable for 1 outfits plan]
[Customers should stay at local hotels the date before the shooting schedule. Please contact our staff for further details.]
Listed by UNESCO as a World Heritage Site for its iconic architecture and historical significance -- Gassho-style Shirakawa-go is located between Takayama and Kanazawa, far from the hustle and bustle of urban centers, but renowned for the Gassho-style thatched-roof farmhouses. The appearance of the farmhouses and its setting are reminiscent of fairytale stories. Whether in sunny or snowy weather, it is not hard to imagine yourself in a fairy tale world when you are here.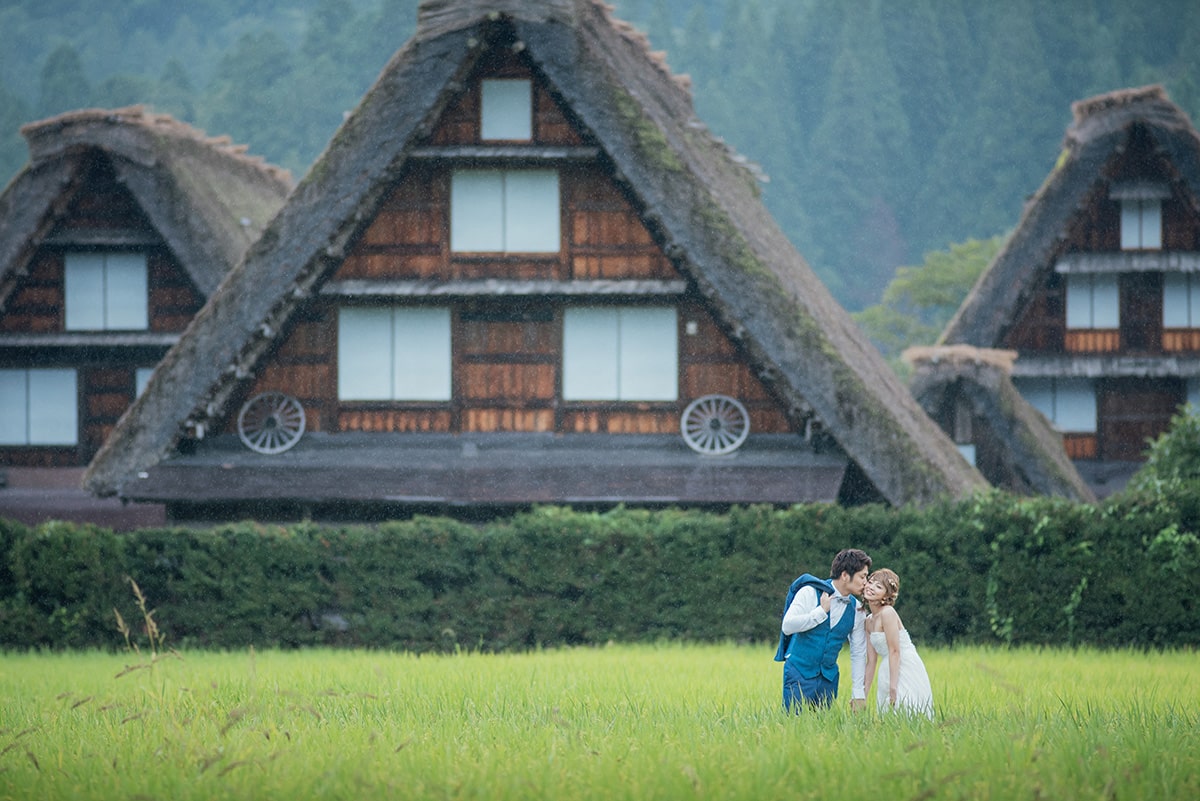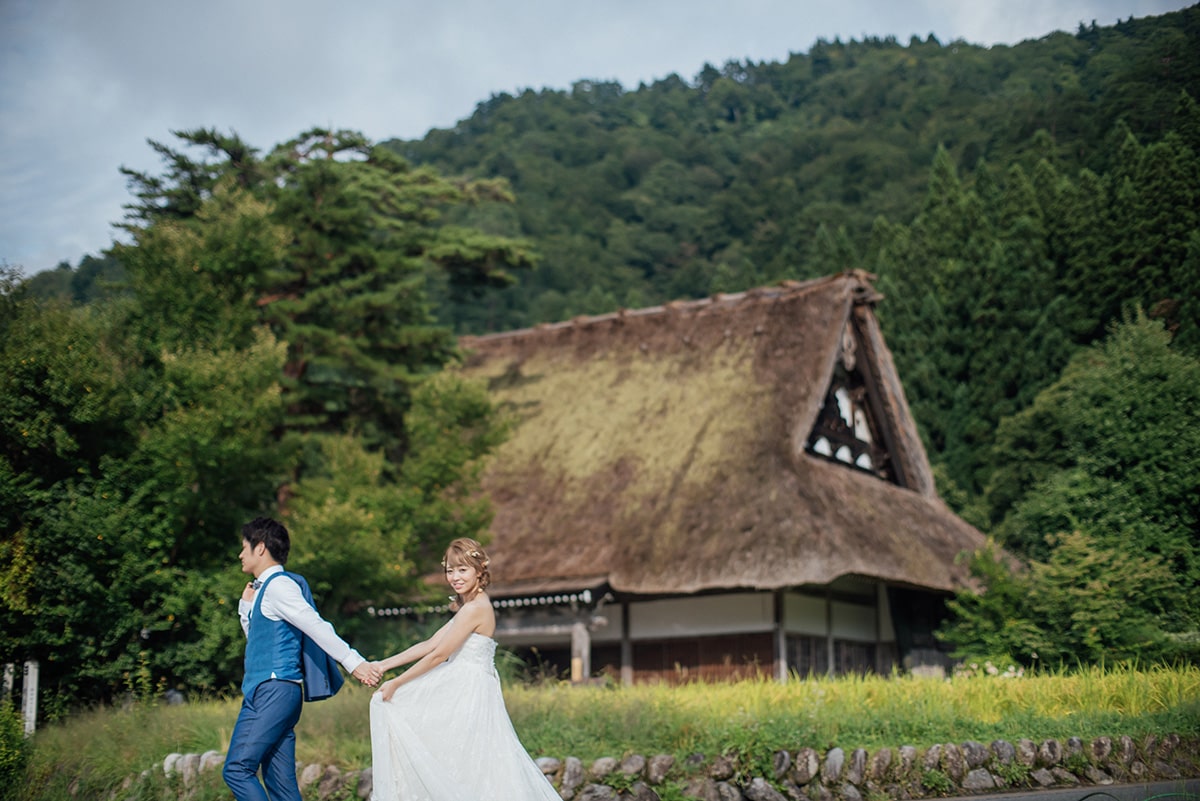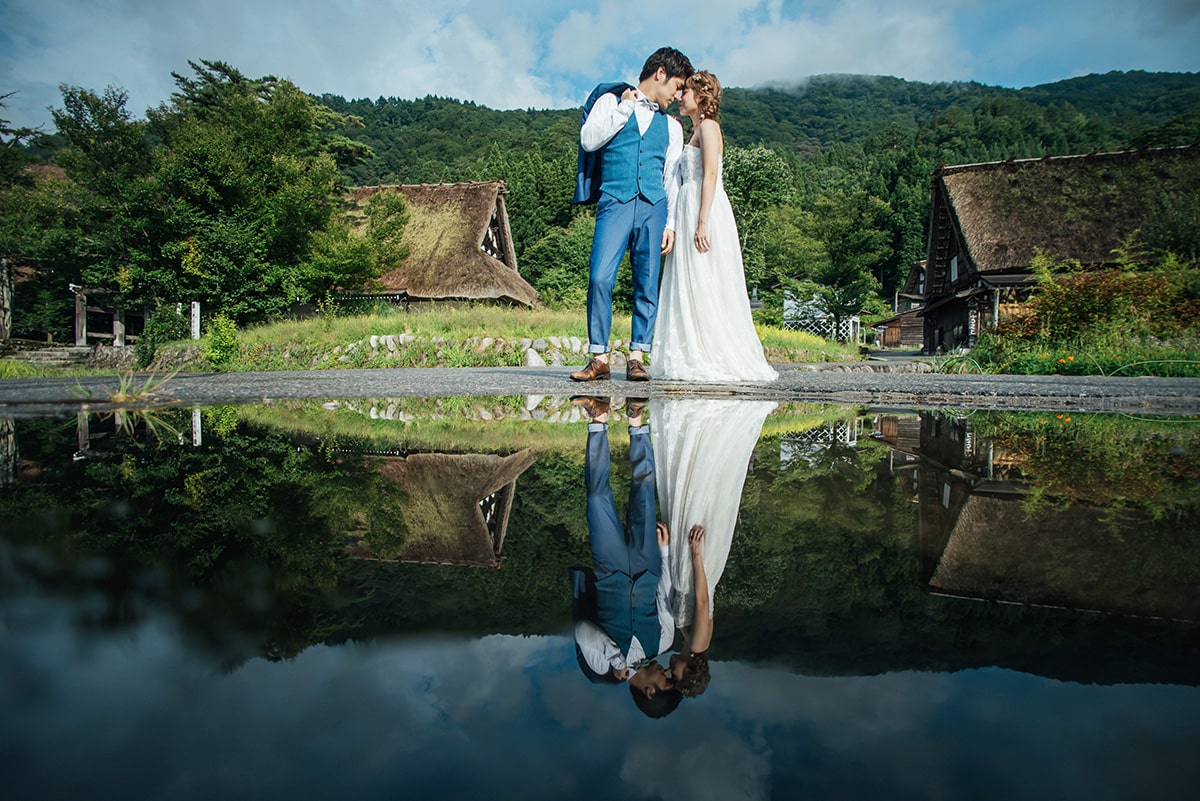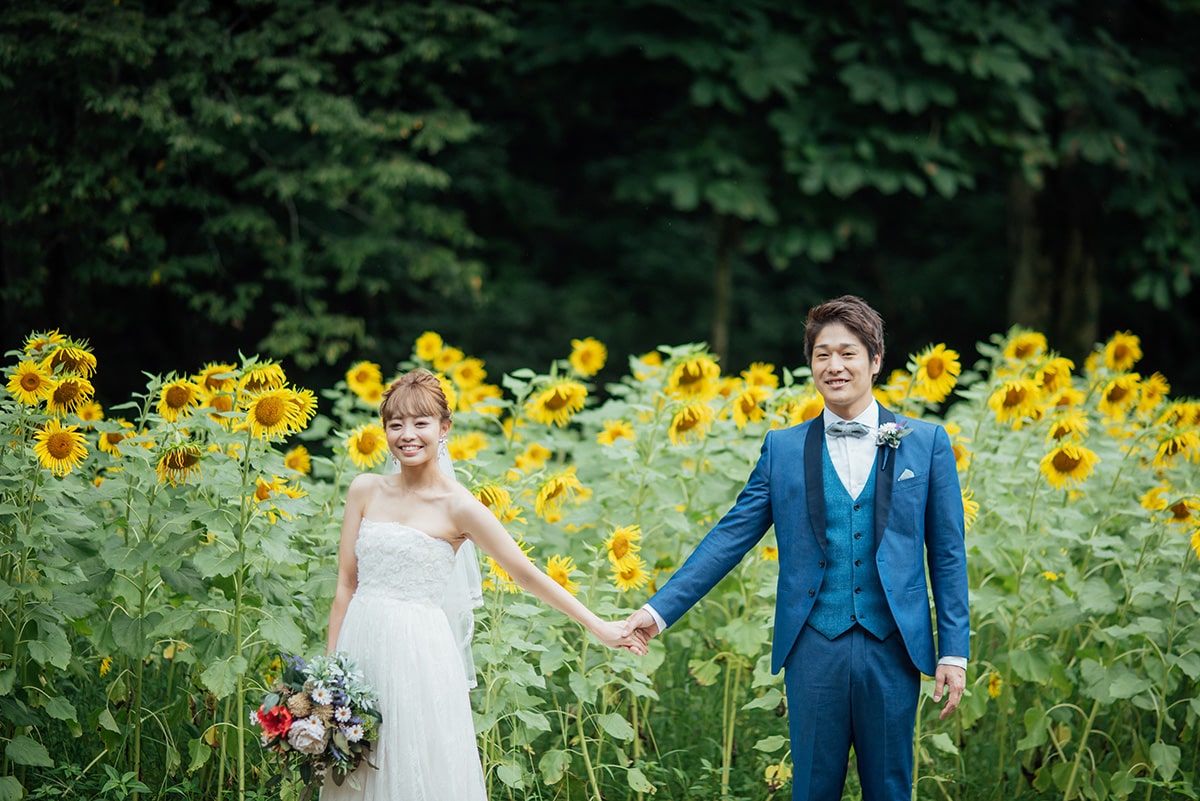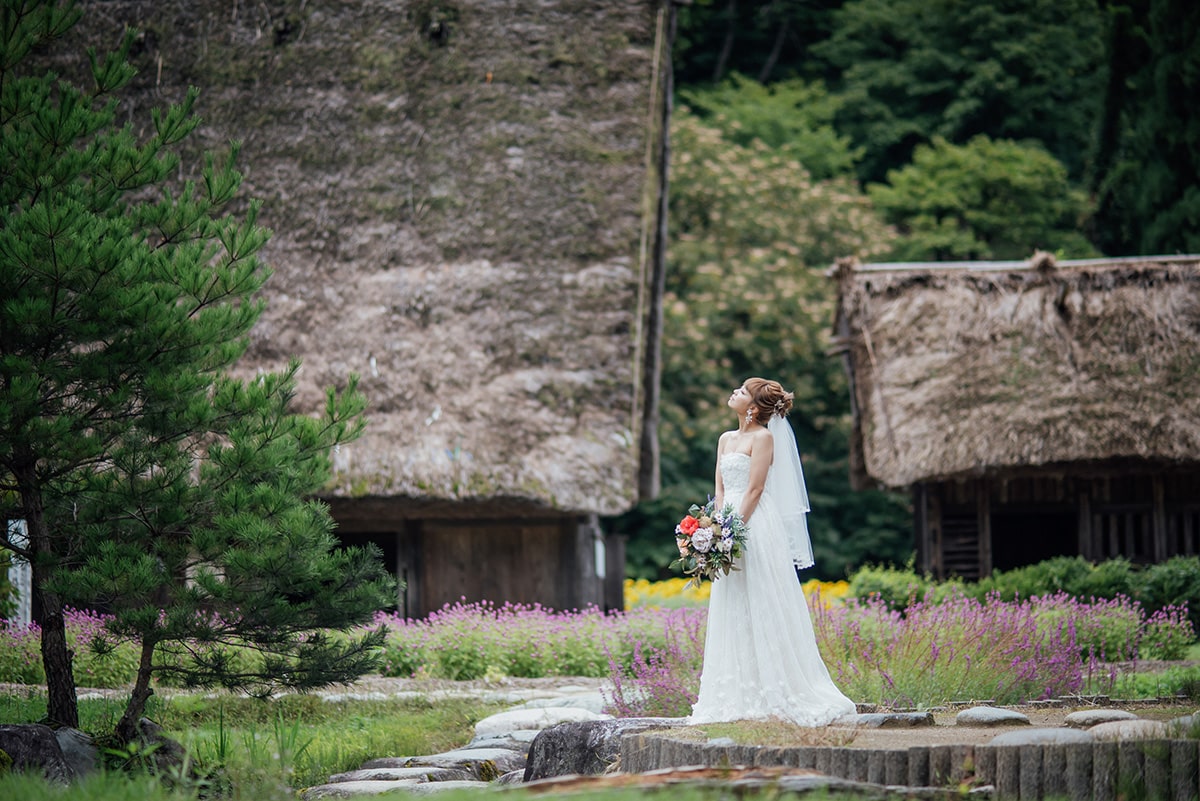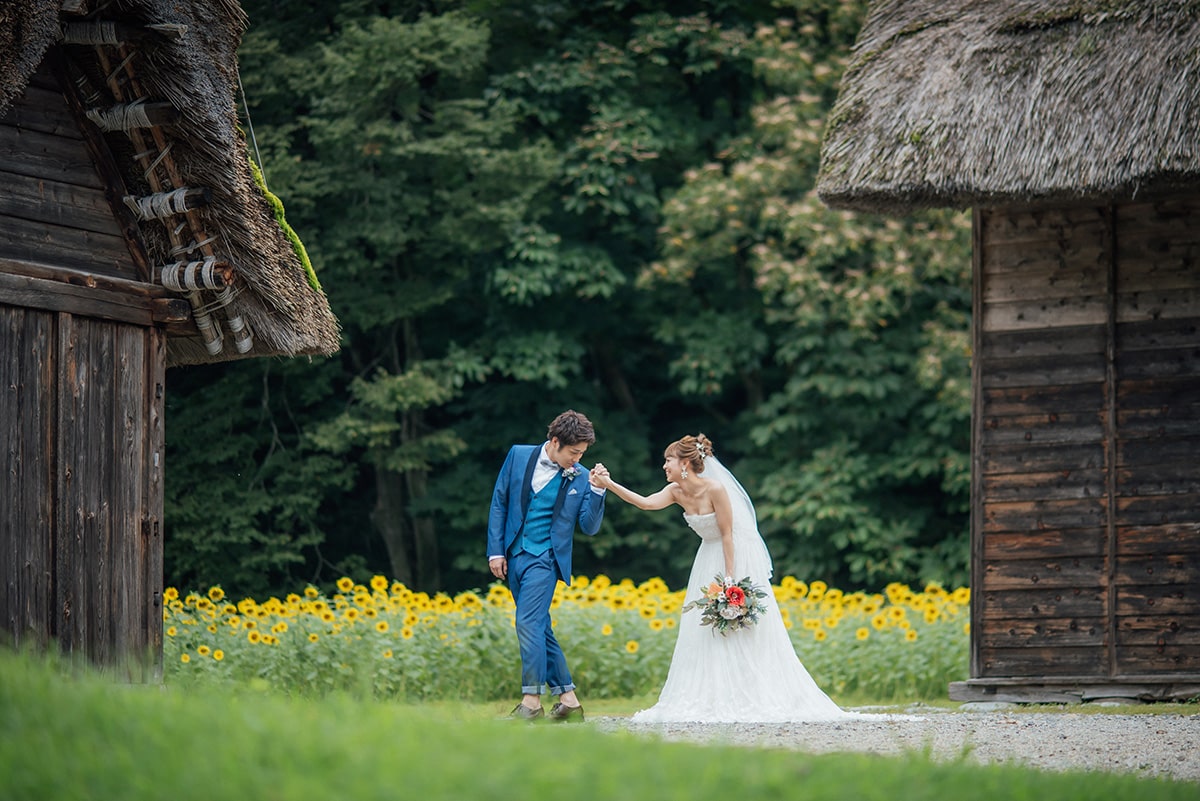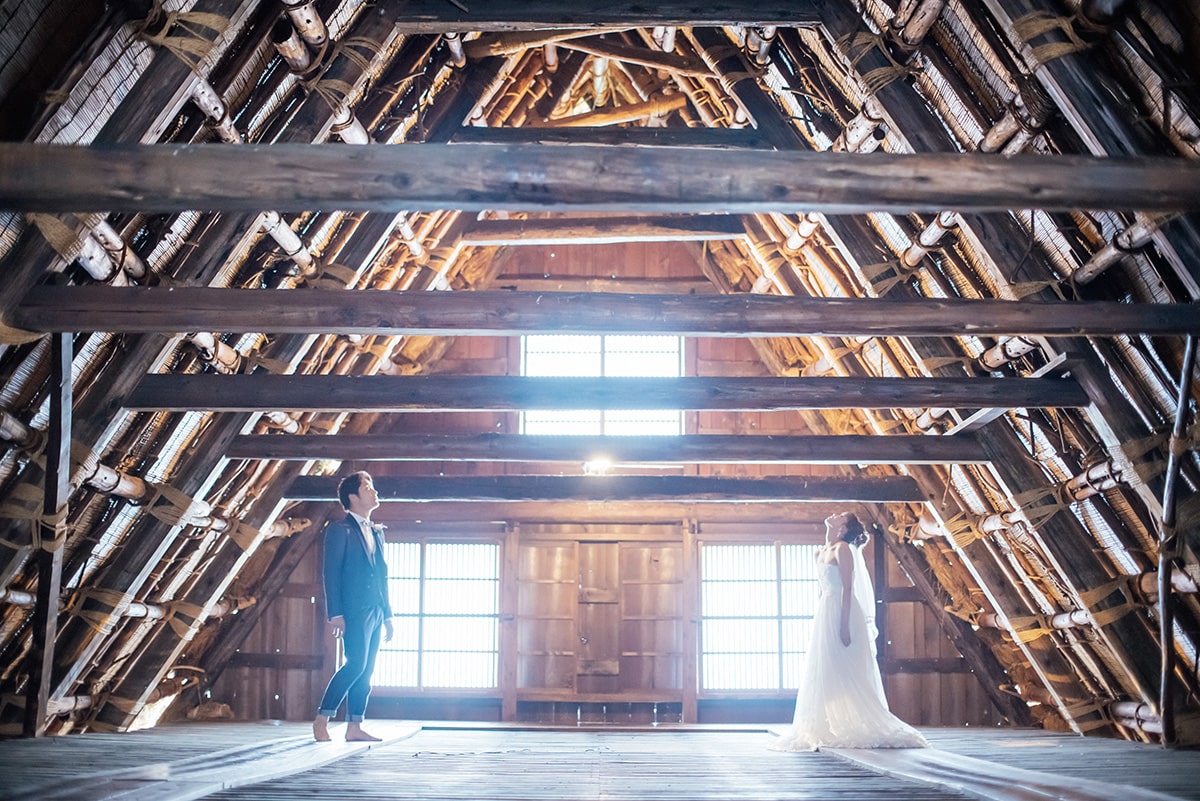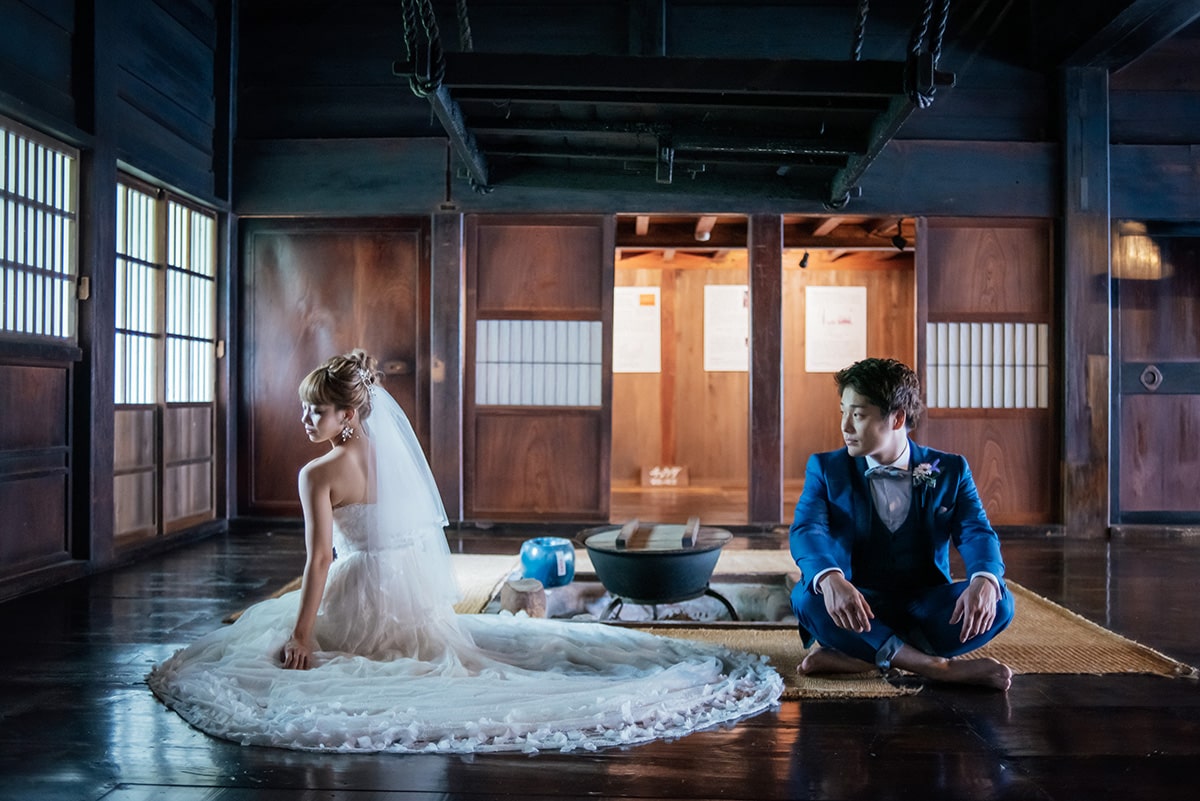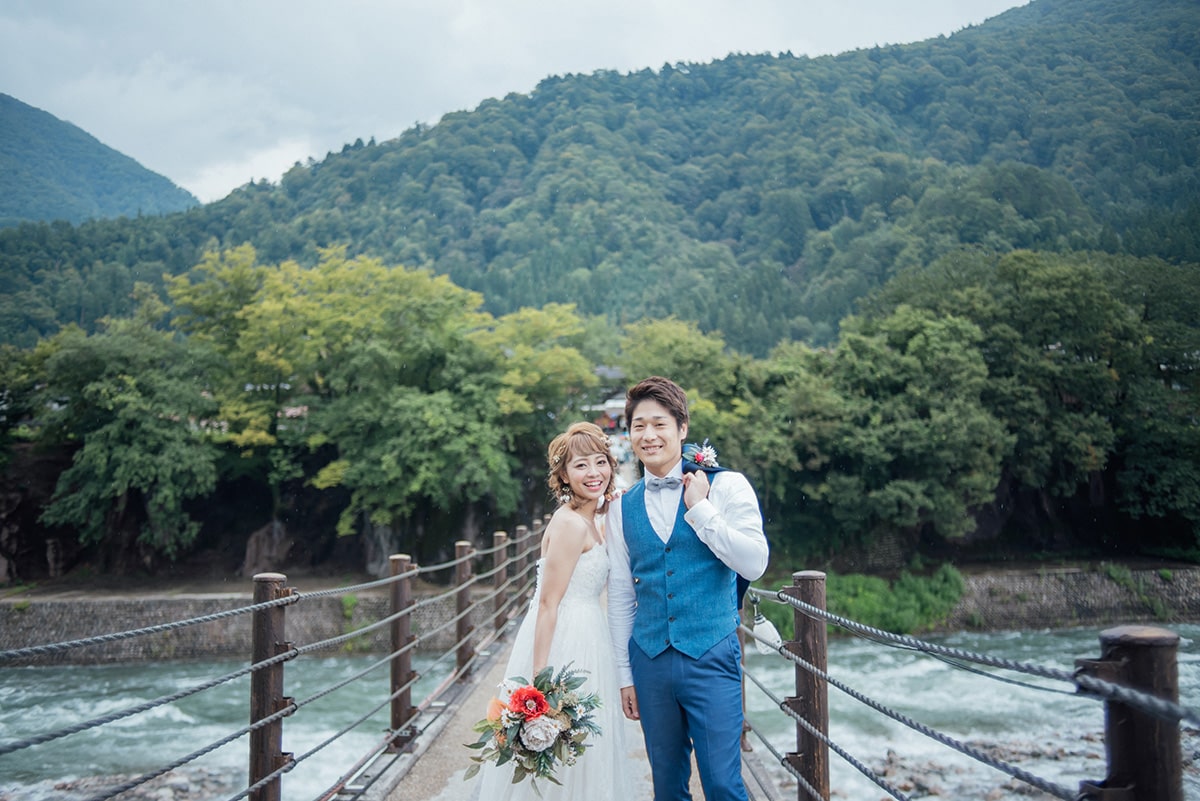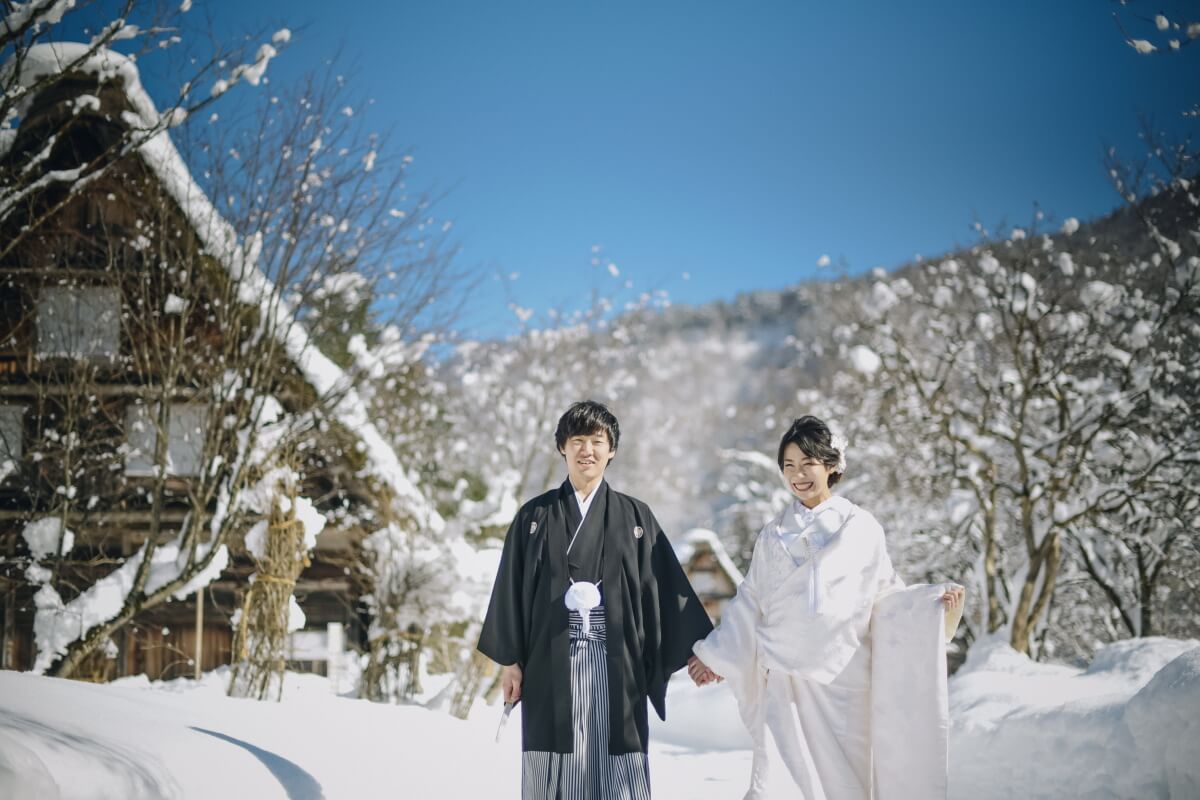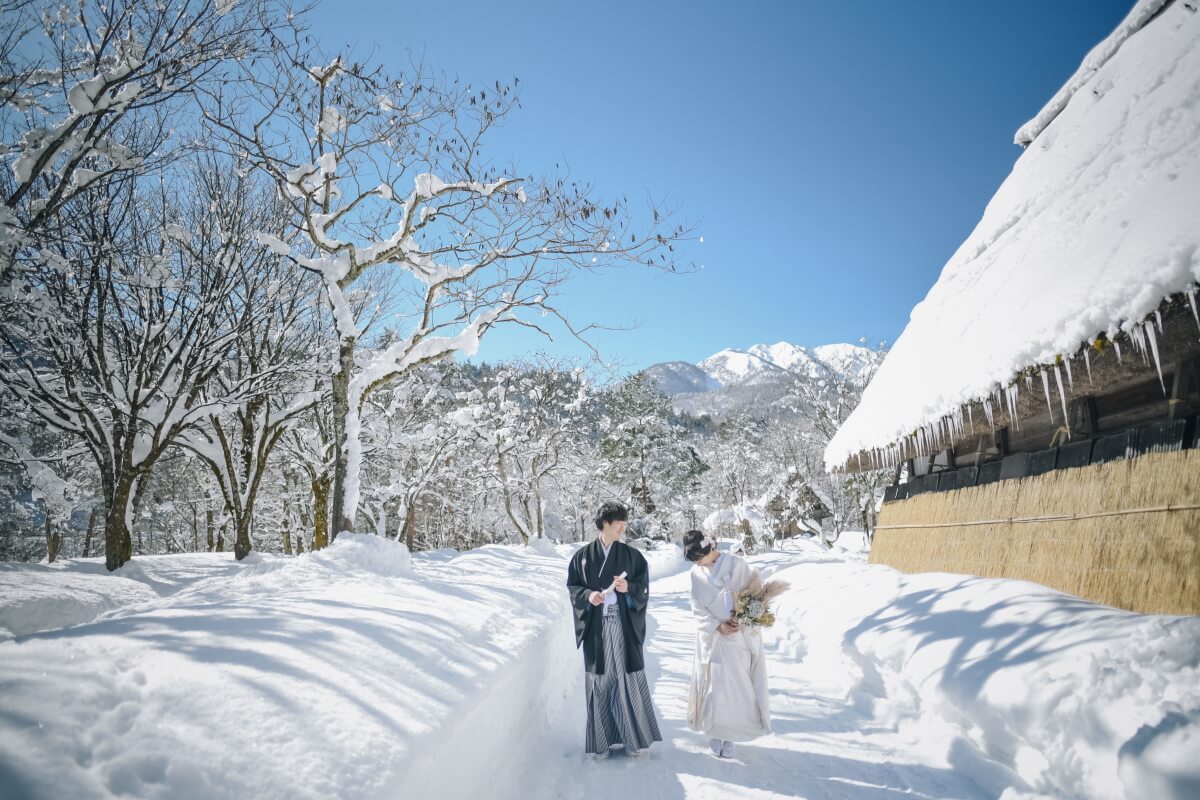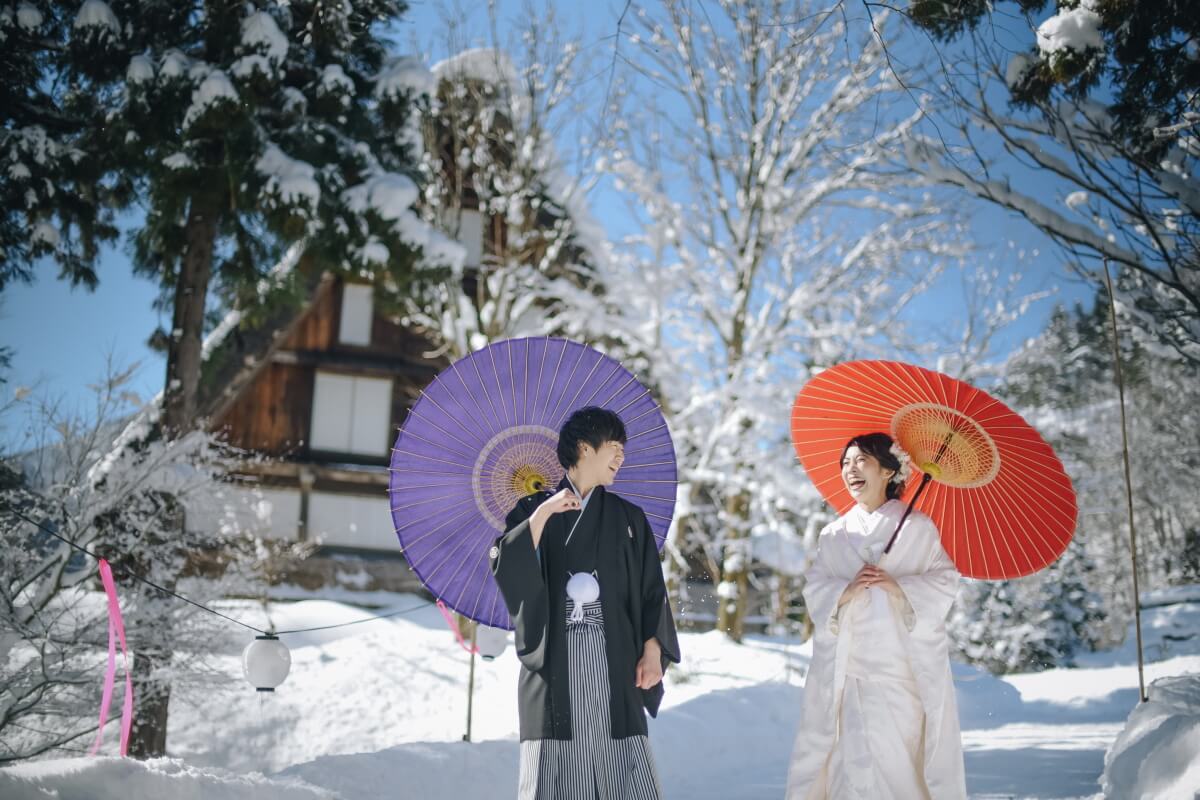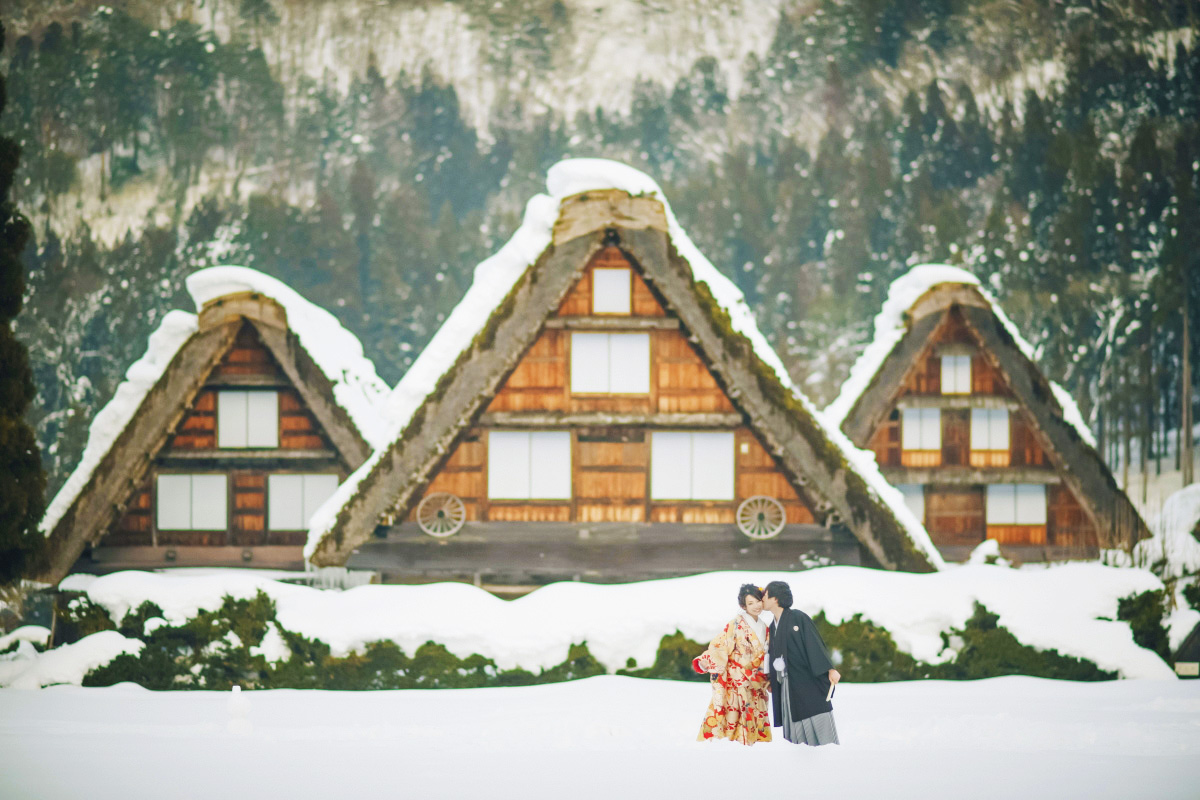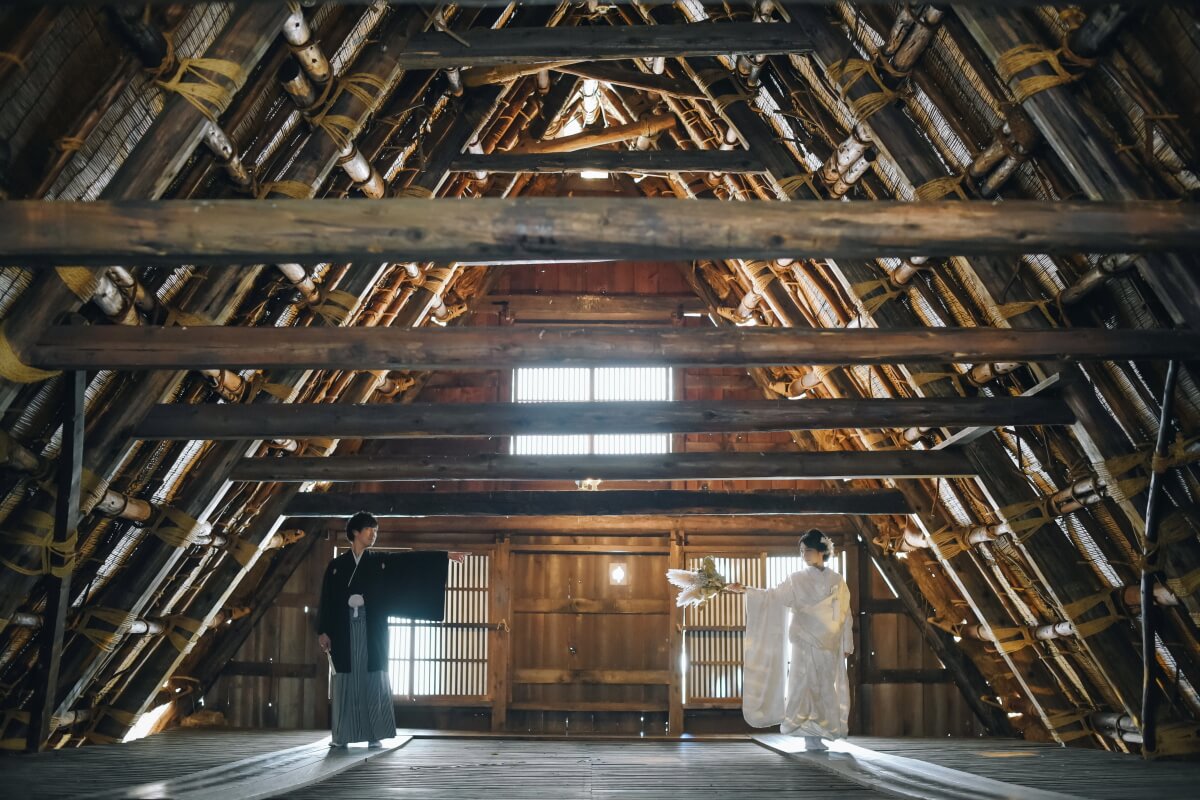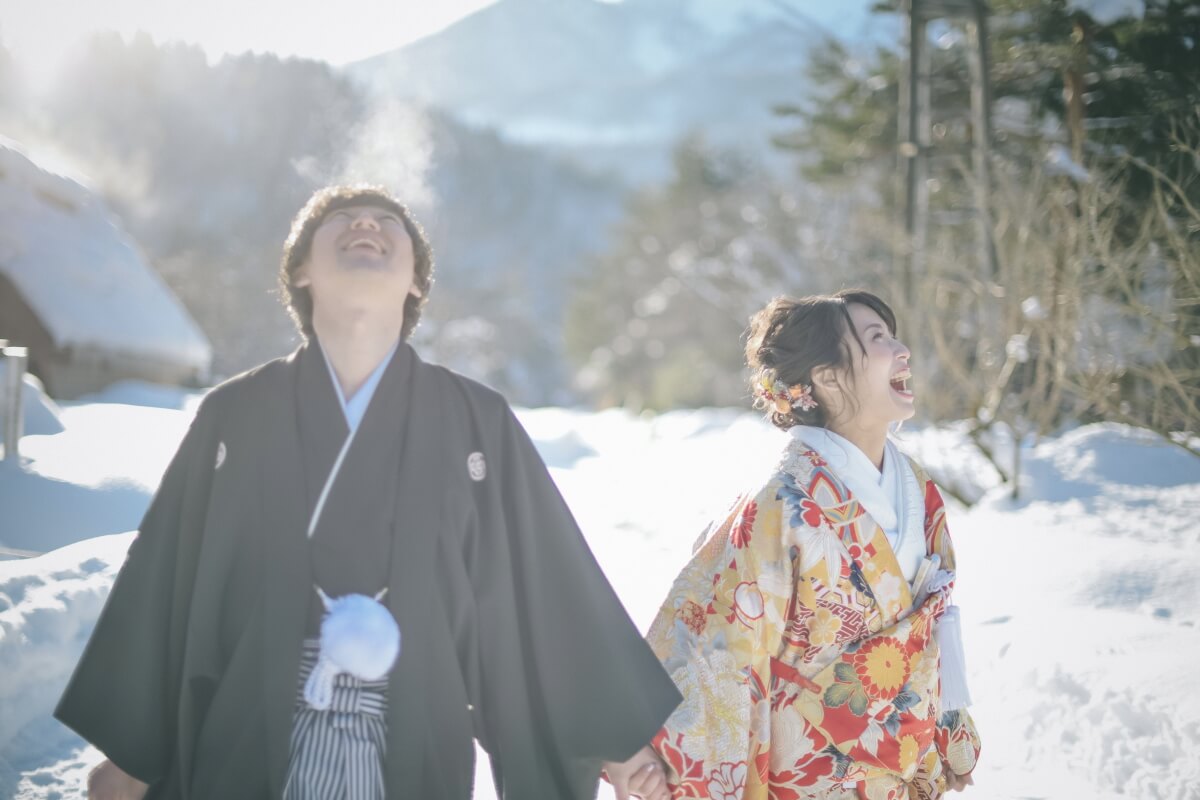 A remote fairy-tale world
Deep in the mountains 350 kilometers from Tokyo stands a world-famous attraction. Here, the fairy-tale Gassho-style farmhouses of Shirakawa-go in Gifu Prefecture form a breathtaking snowy winter scene. Do you want to capture your unique pre-wedding photos here?