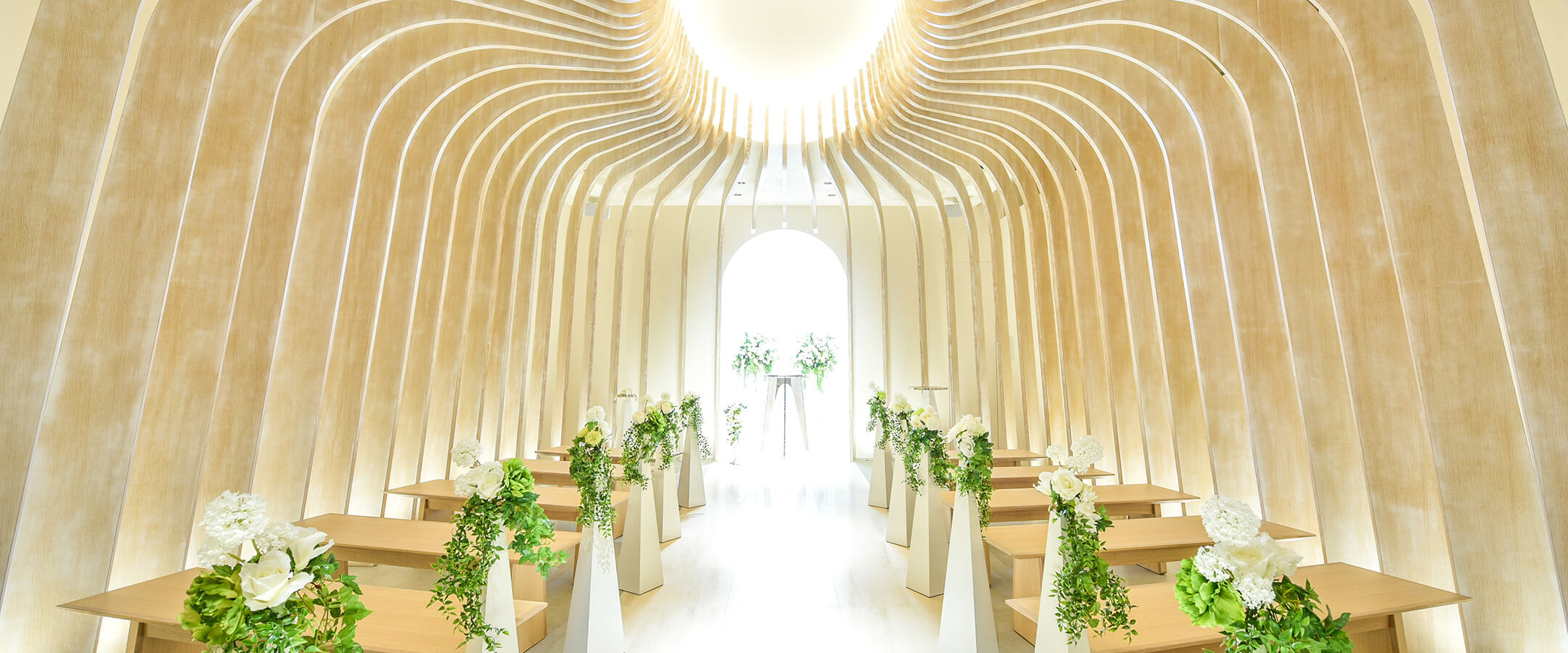 "Oasis in the City" a cozy chapel made of wood Marunouchi is a prosperous area in Nagoya with a long and storied history, and is today filled with many modern high-rise buildings. Petit Chapel is located here and is used for wedding ceremonies. The well-designed wooden interior creates a comfortable and warm ambience.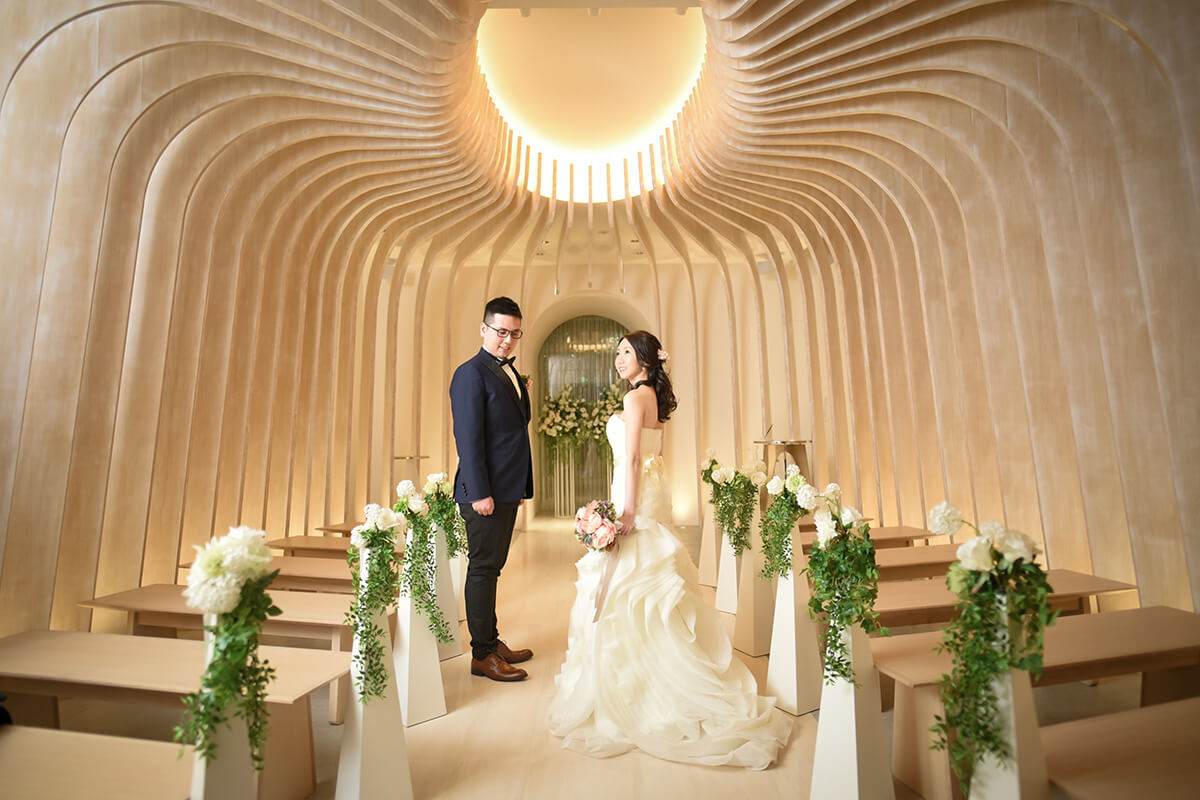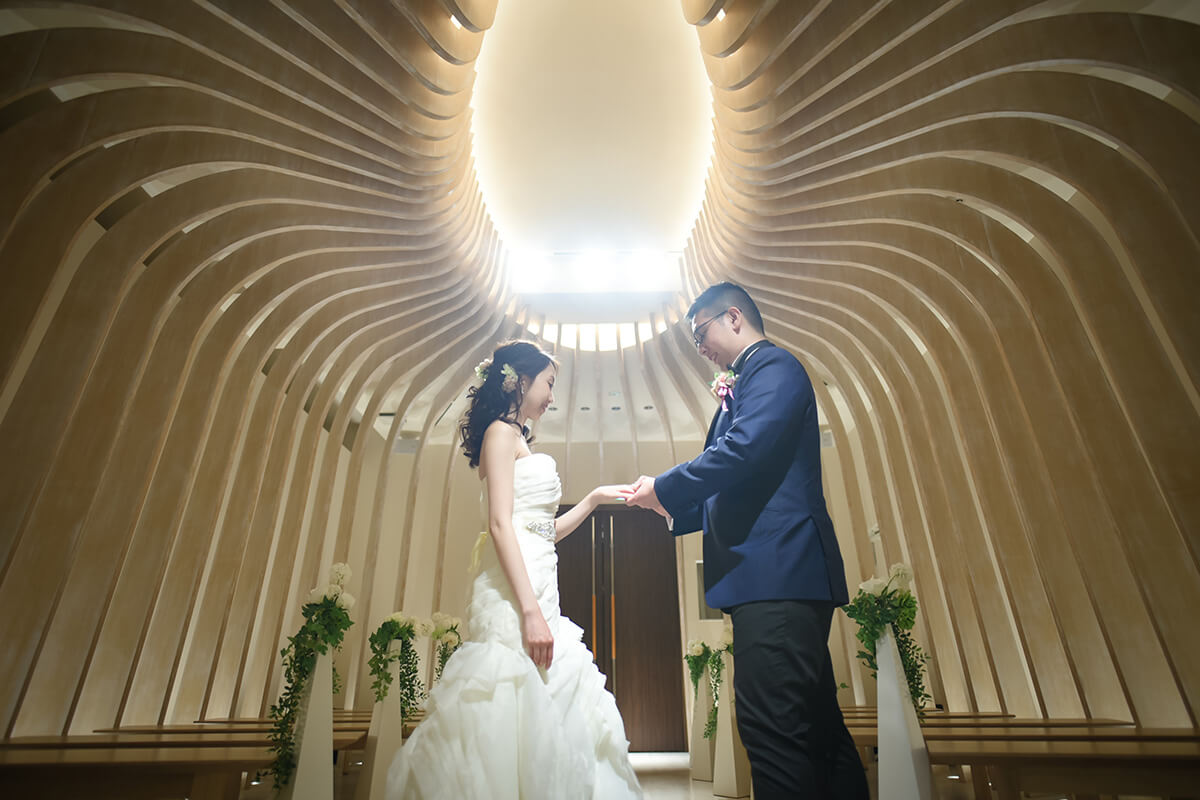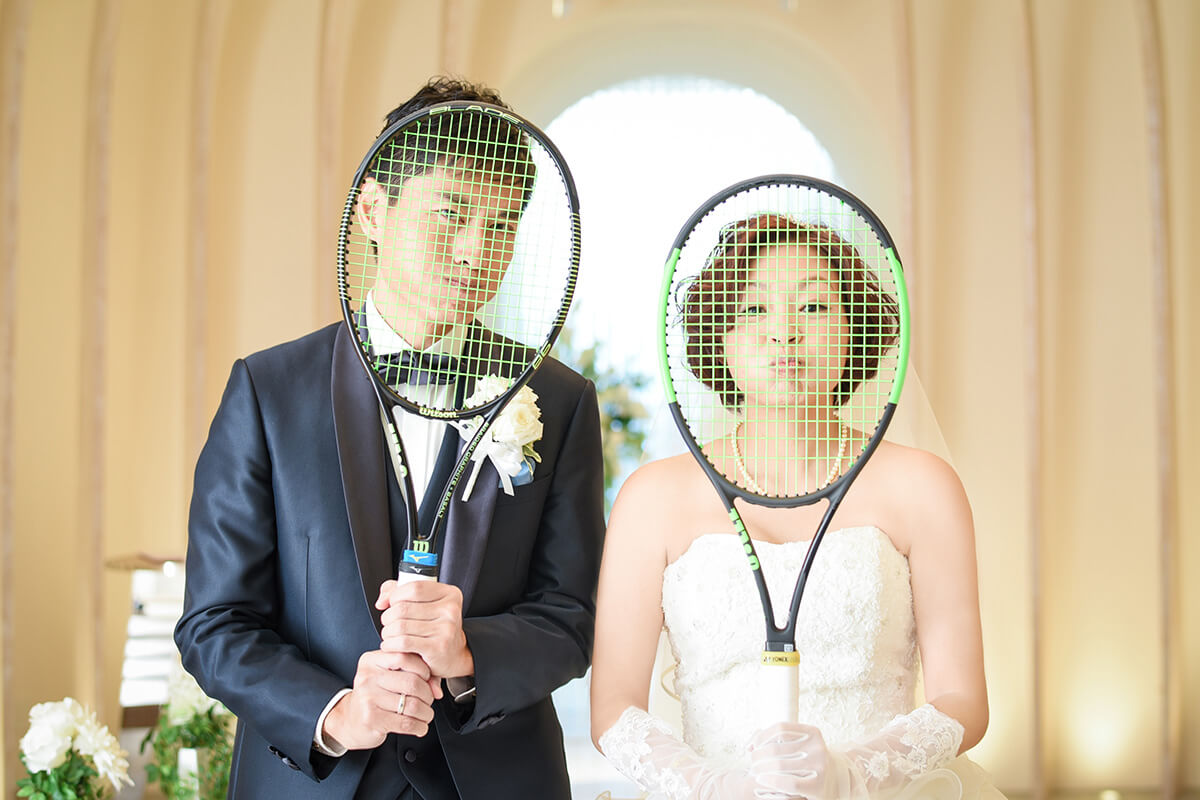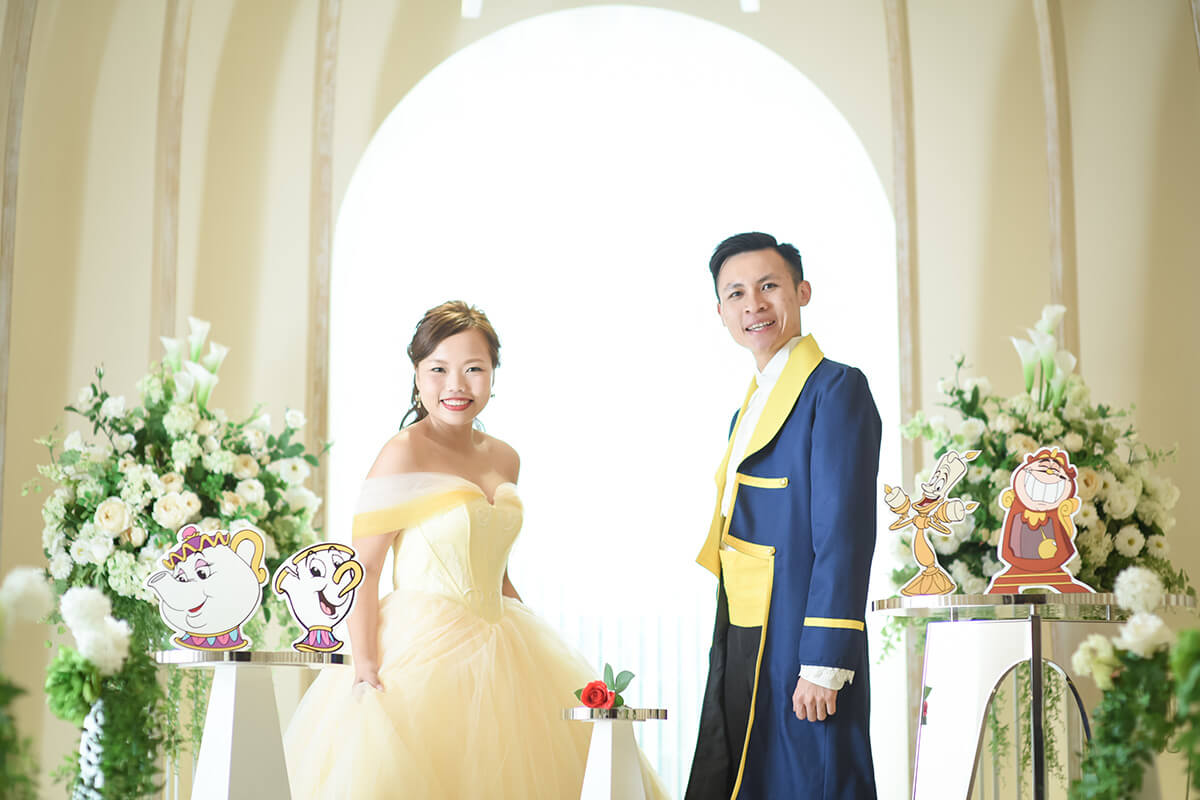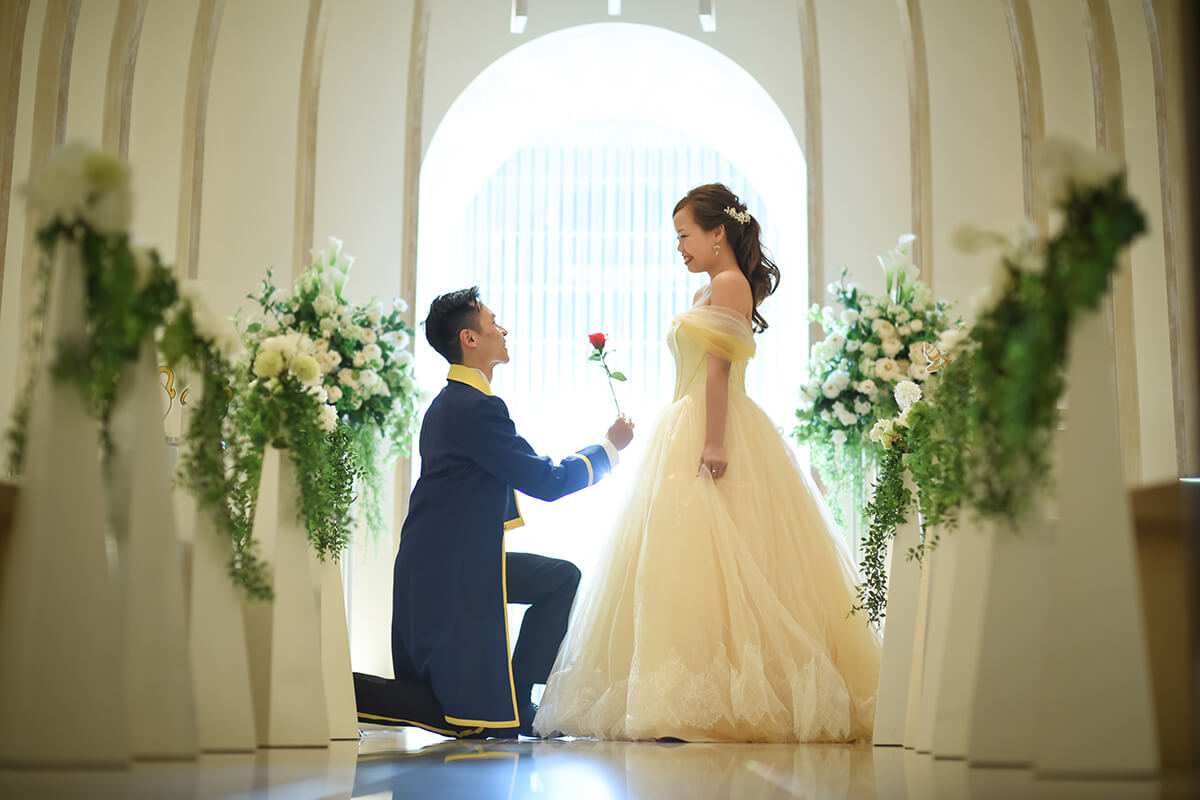 A warm little church in the heart of Nagoya
While not overly luxurious, the small chapel is nevertheless cozy and intimate, where couples can feel at ease and at their natural state. Take your heartwarming pre-wedding pictures here in the heart of Nagoya City.