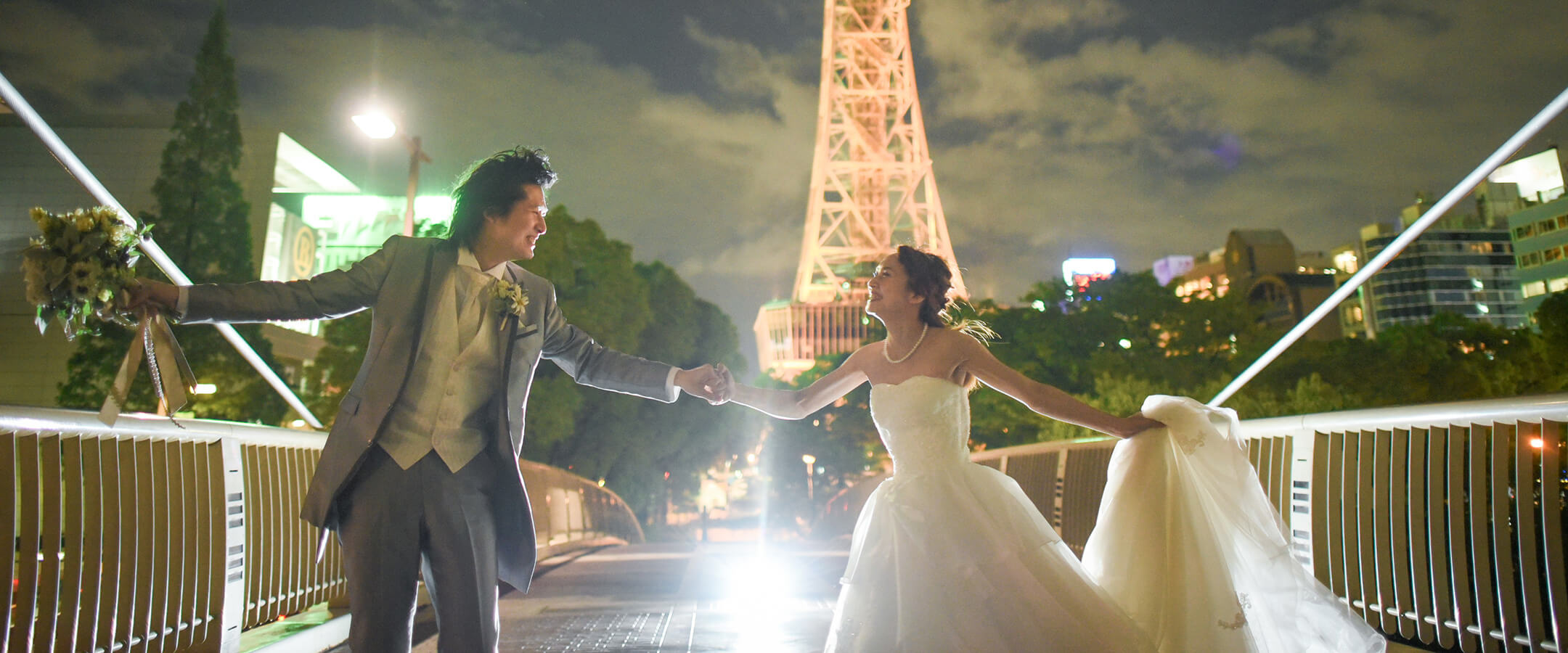 An iconic building in downtown Nagoya The 180-meter Nagoya TV Tower is located in "Sakae" district in downtown Nagoya. After night fall, Nagoya TV Tower lights up and becomes a dazzling sight, which is why it is often referred to as "the holy place of lovers". Take this enchanting TV tower as the backdrop of your photoshoot to create the most memorable and romantic night-scene wedding photos.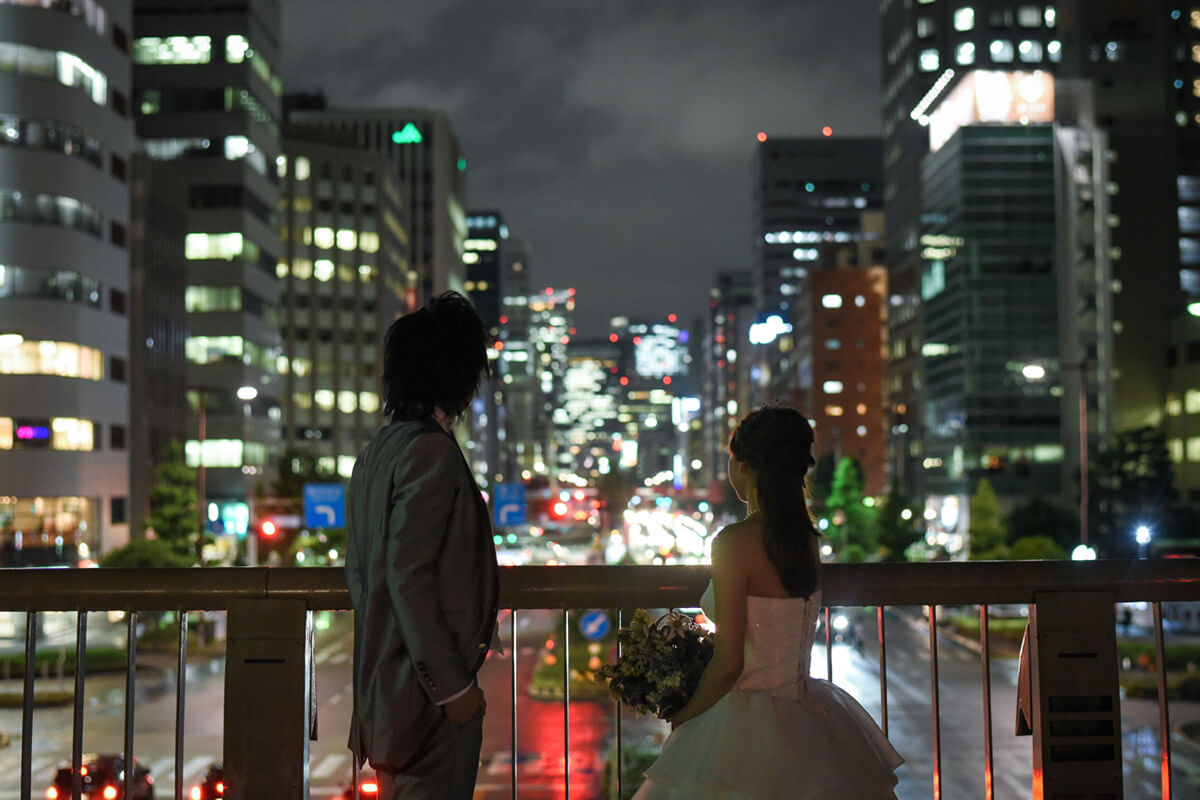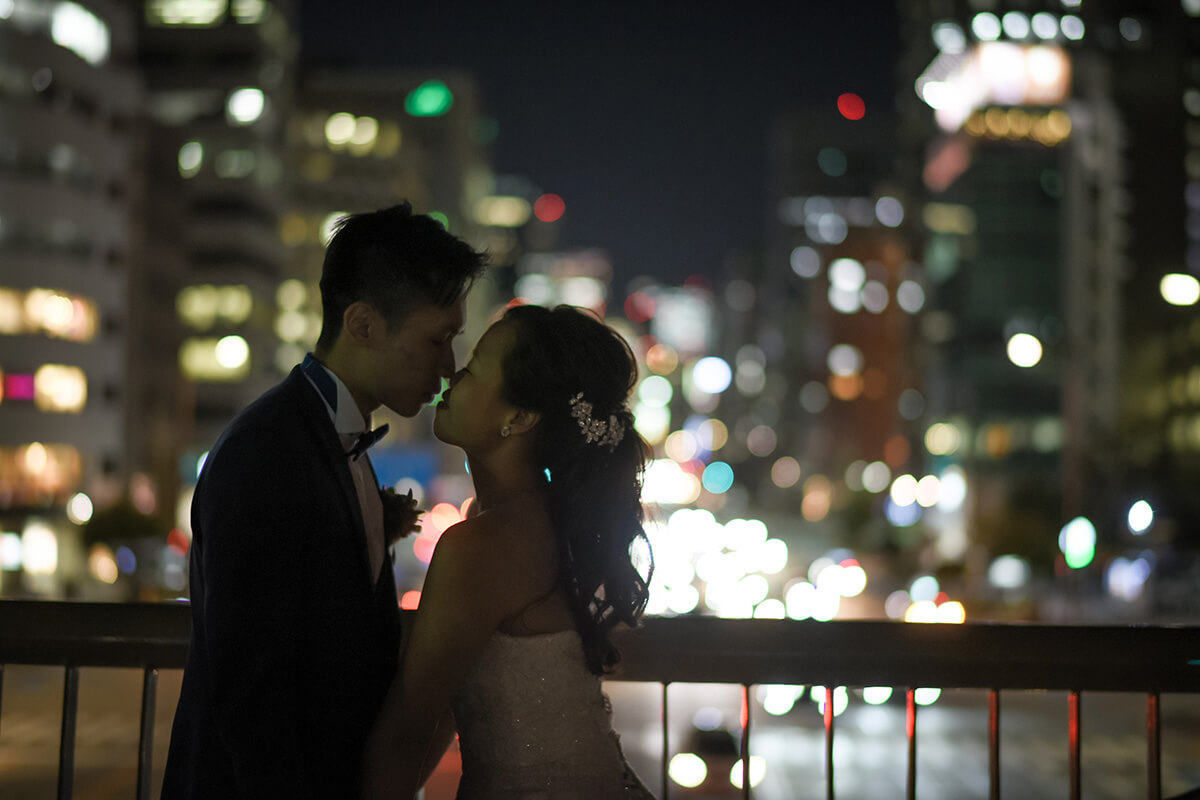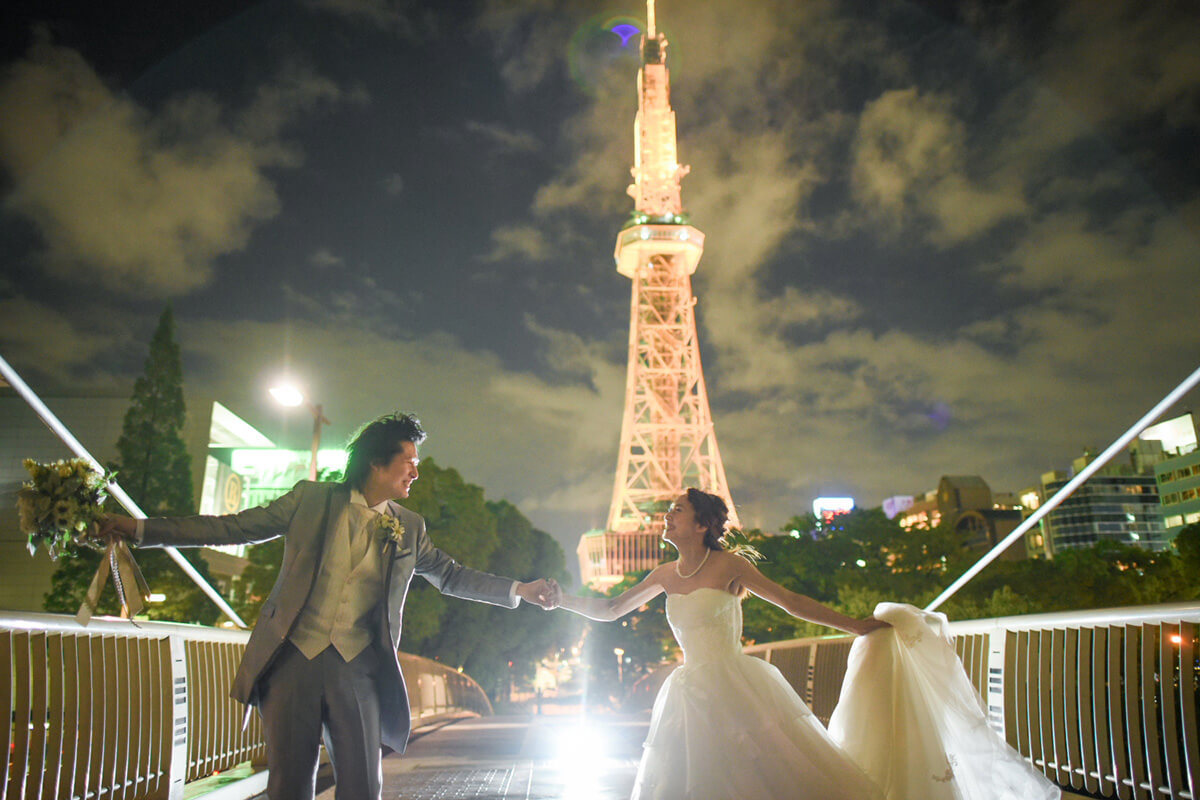 Dazzling city lights for a perfect evening photoshoot
The gleaming lights of metropolitan Nagoya is even more spectacular when the iconic Nagoya TV Tower lights up the night sky. With the TV Tower as a backdrop, you can take romantic pre-wedding photos featuring a night scene.