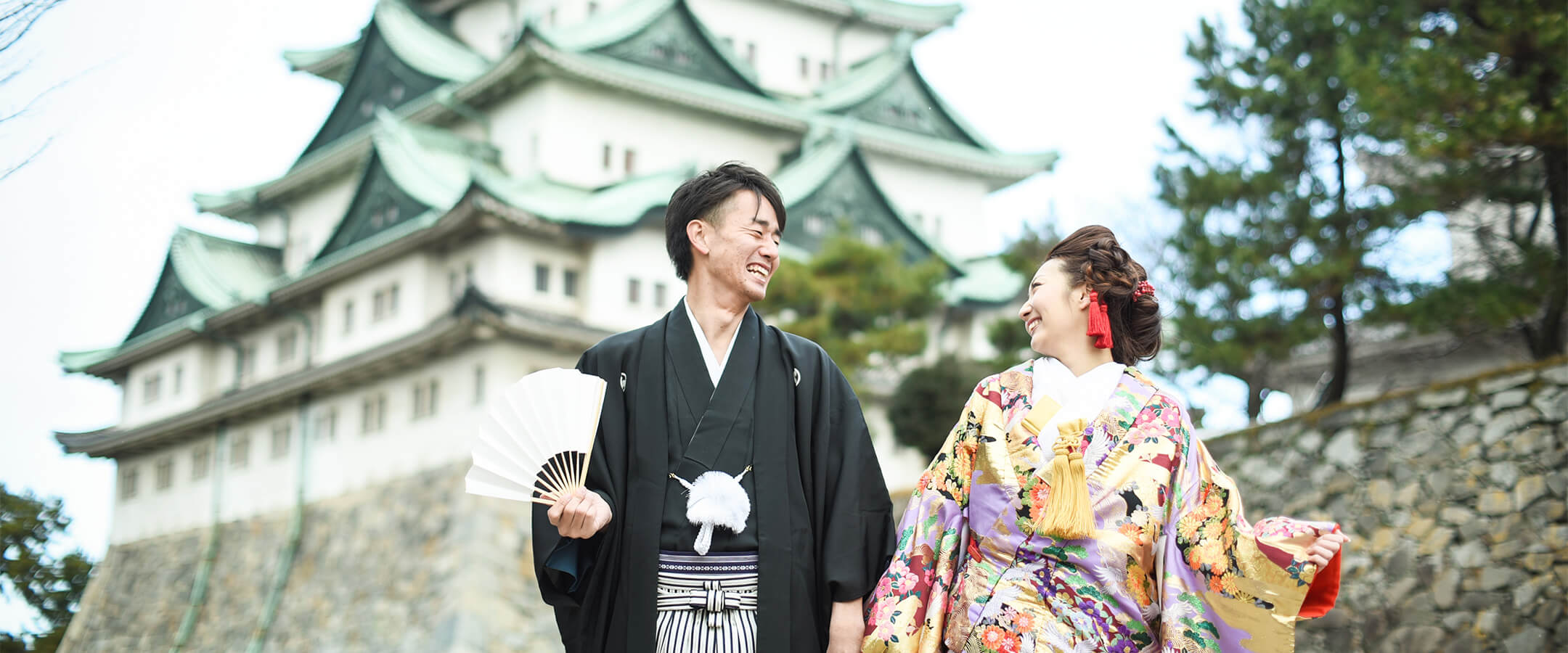 Nagoya Castle
A landmark perfect for kimono photos The golden dolphin on the roof of Nagoya Castle is a mythical sea creature that is famous among the Japanese people. It is also a popular tourist location that represents Nagoya. Whether cherry blossoms in the spring or red maple leaves in the autumn, you can have the most fun shooting photos in kimonos at Nagoya Castle.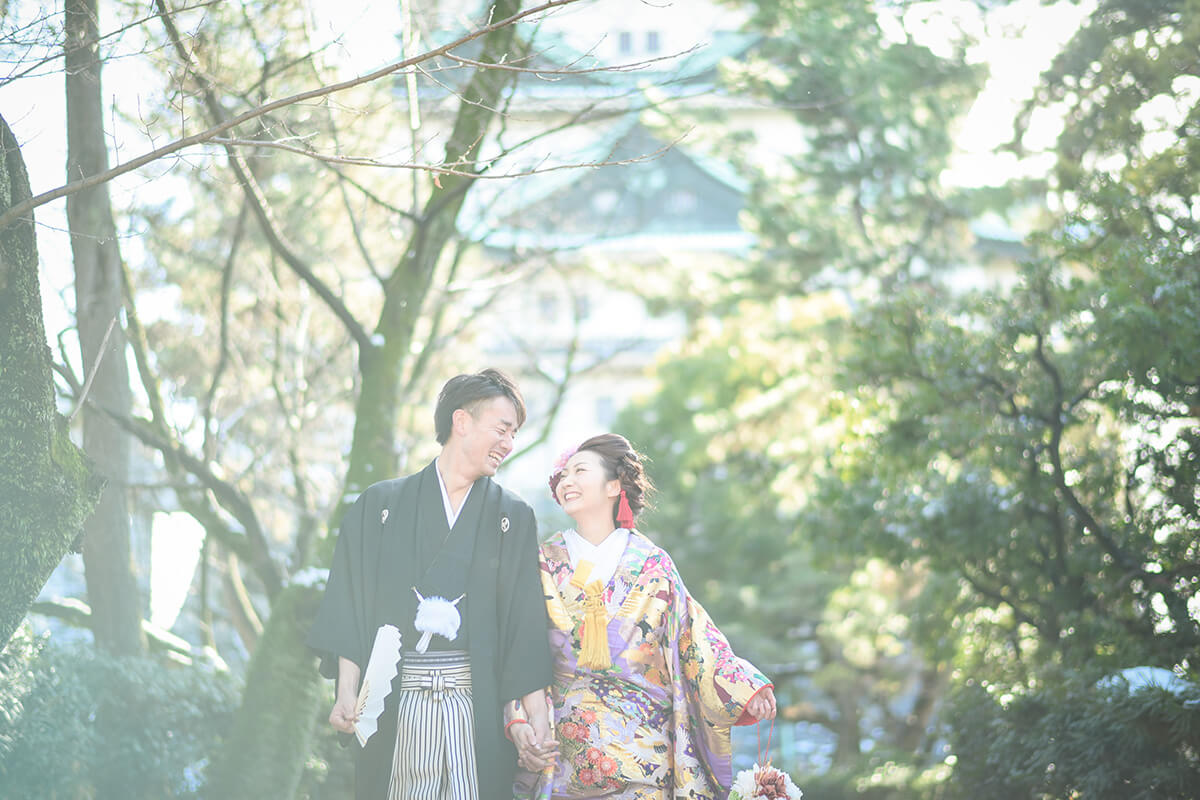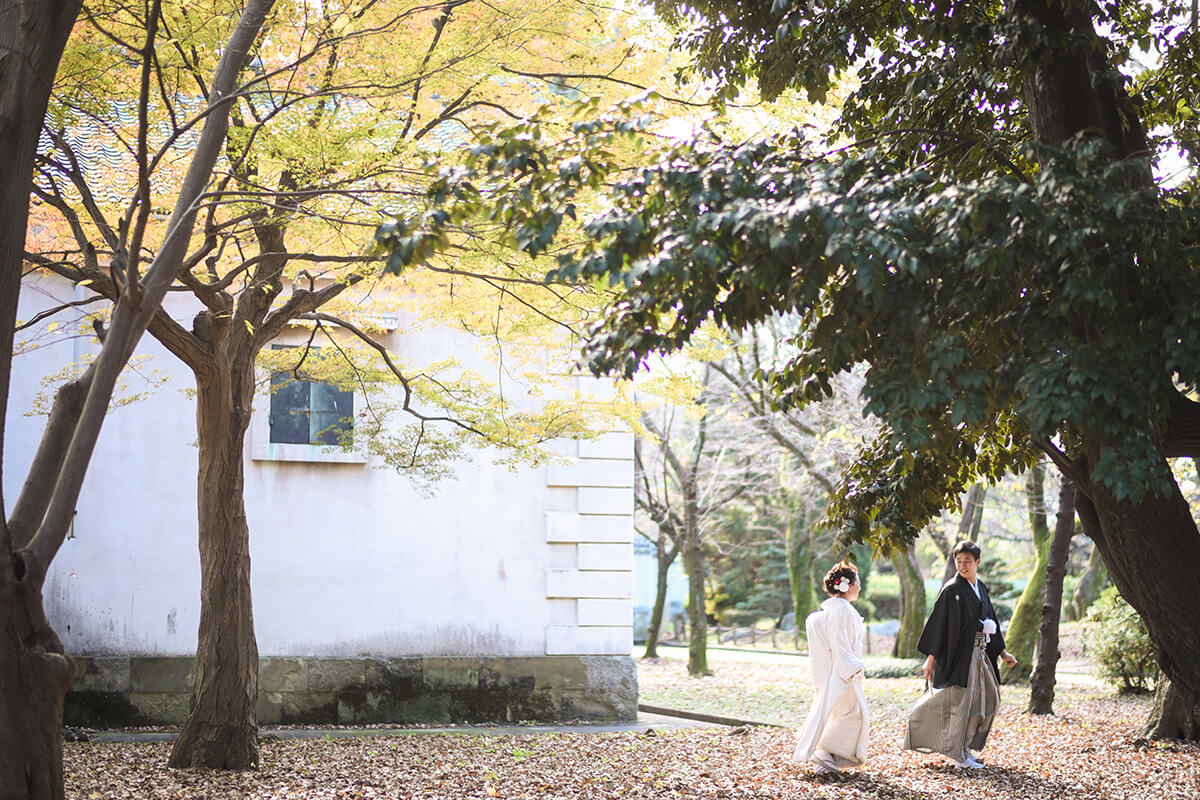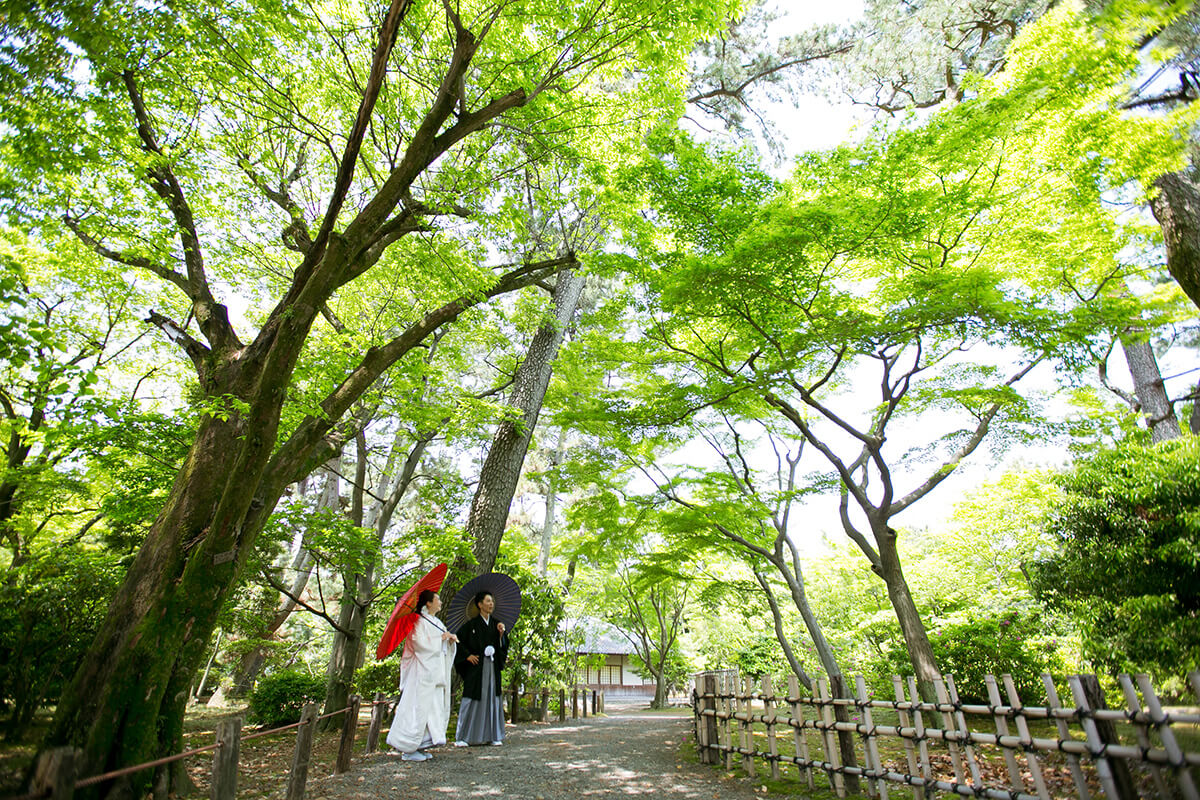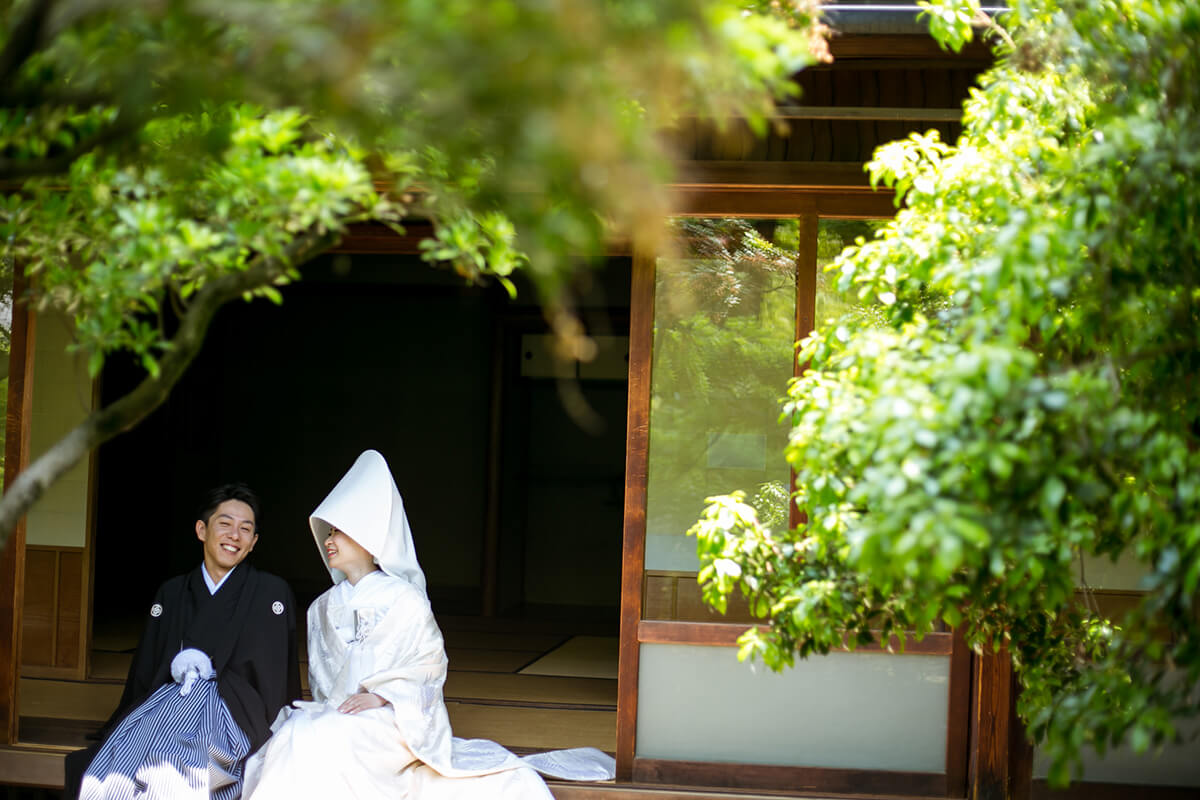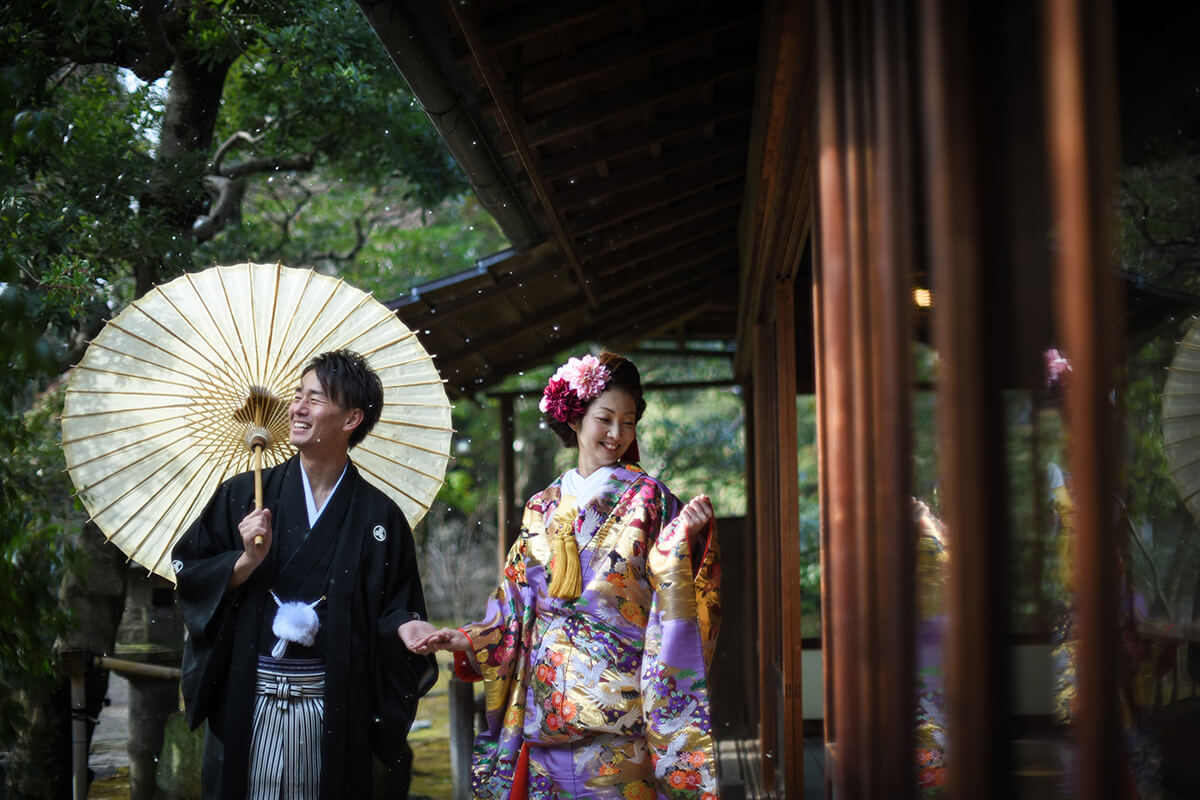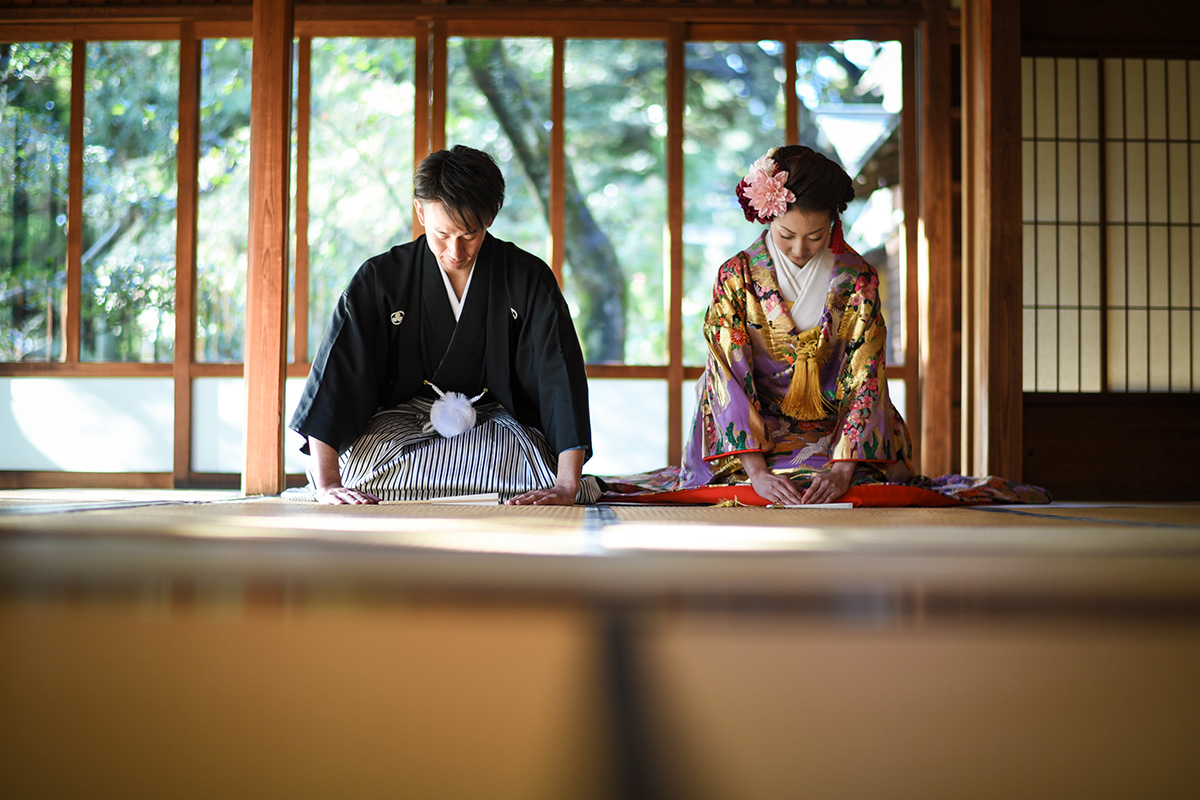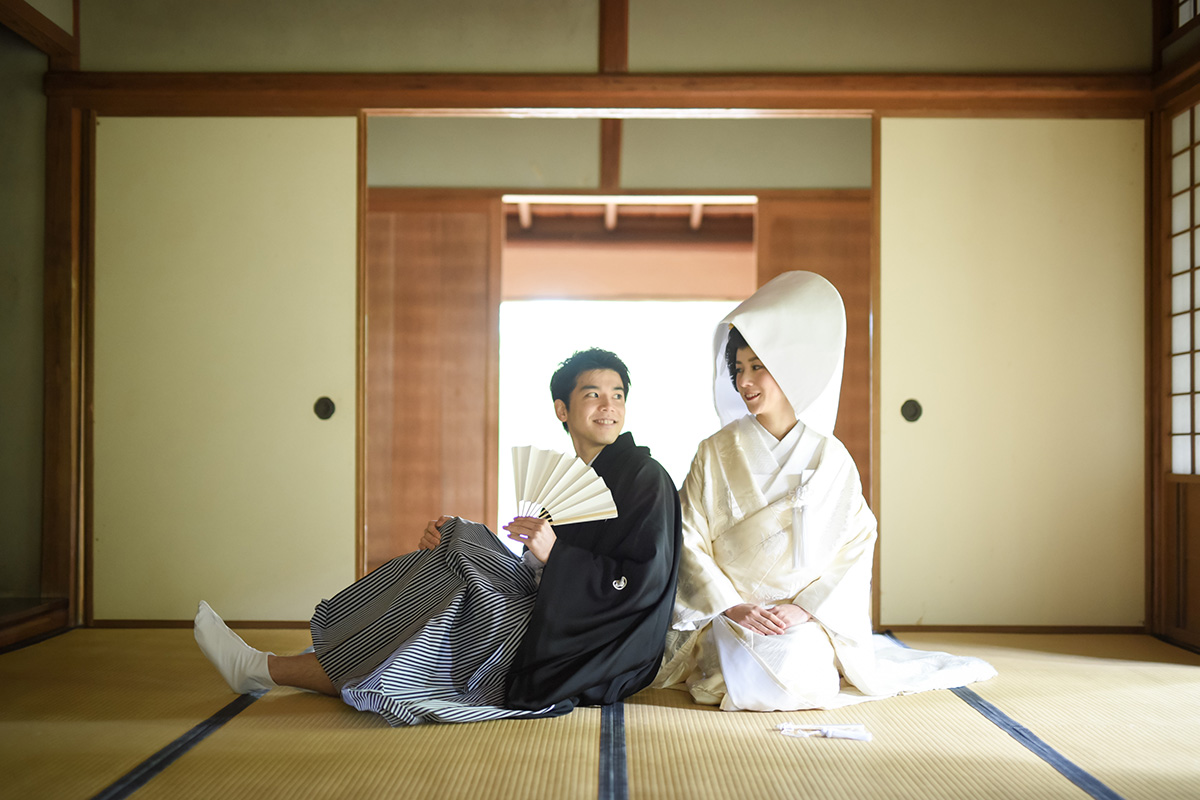 Enjoy a relaxed time at the tea room
A traditional tea ceremony room inside the castle are open for reservations of a private photo shoot. Enjoy an elegant time while viewing the gardens of Nagoya Castle from this historical room. You will be able to get away from all the bustle, and have fun in a more quiet atmosphere.