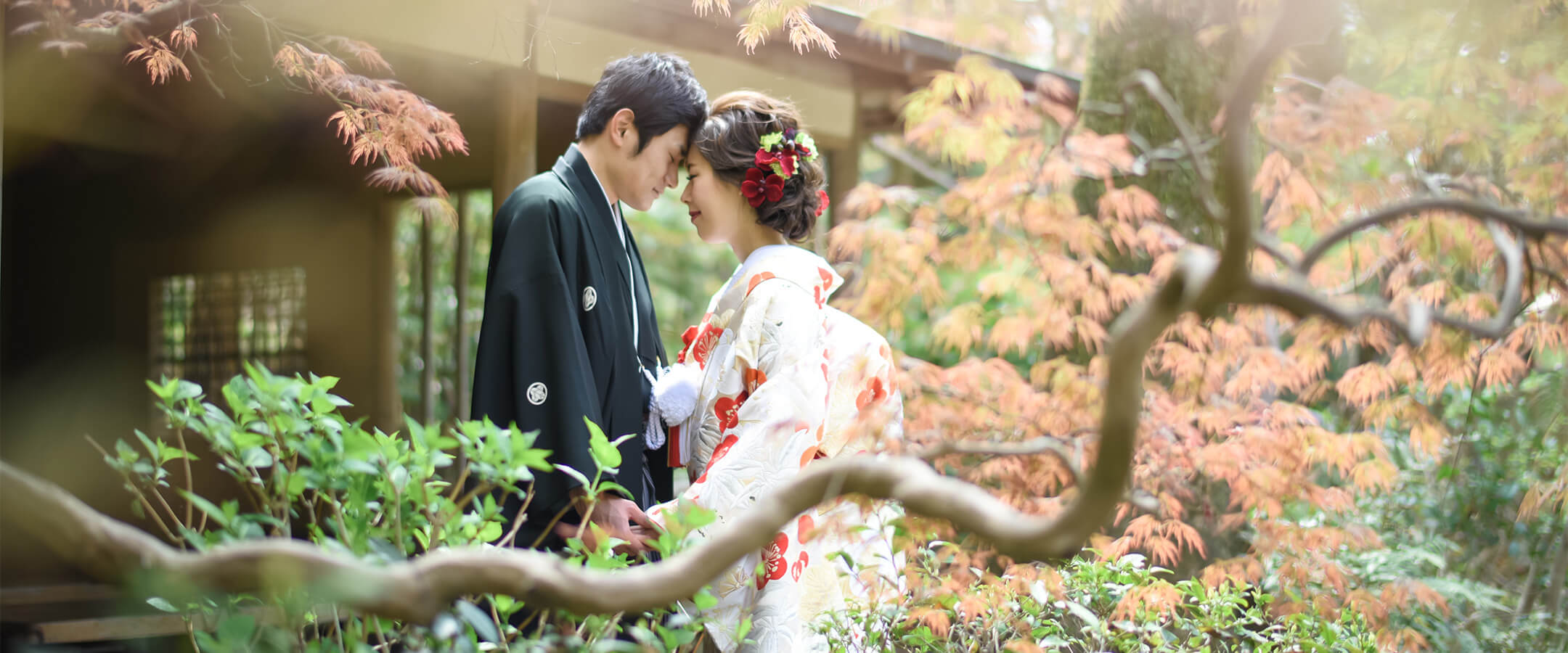 Higashiyama Teien
A Japanese garden overflowing with lush greenery set against a traditional farmhouse Higashiyama Teien is a traditional Japanese garden inside the Higashiyama Zoo and Botanical Gardens in Nagoya City. Beautiful flowers bloom throughout the four seasons in the garden, and an ancient farmhouse also stands inside. The farmhouse was built in the iconic "Gassho-style" (prayer-hands construction style) and was relocated from Shirakawa-go Village in Gifu Prefecture, which lends the setting a very Japanese atmosphere and makes it perfect for pre-wedding photoshoots. Taking photoshoots here in autumn with the trees turning red is highly recommended.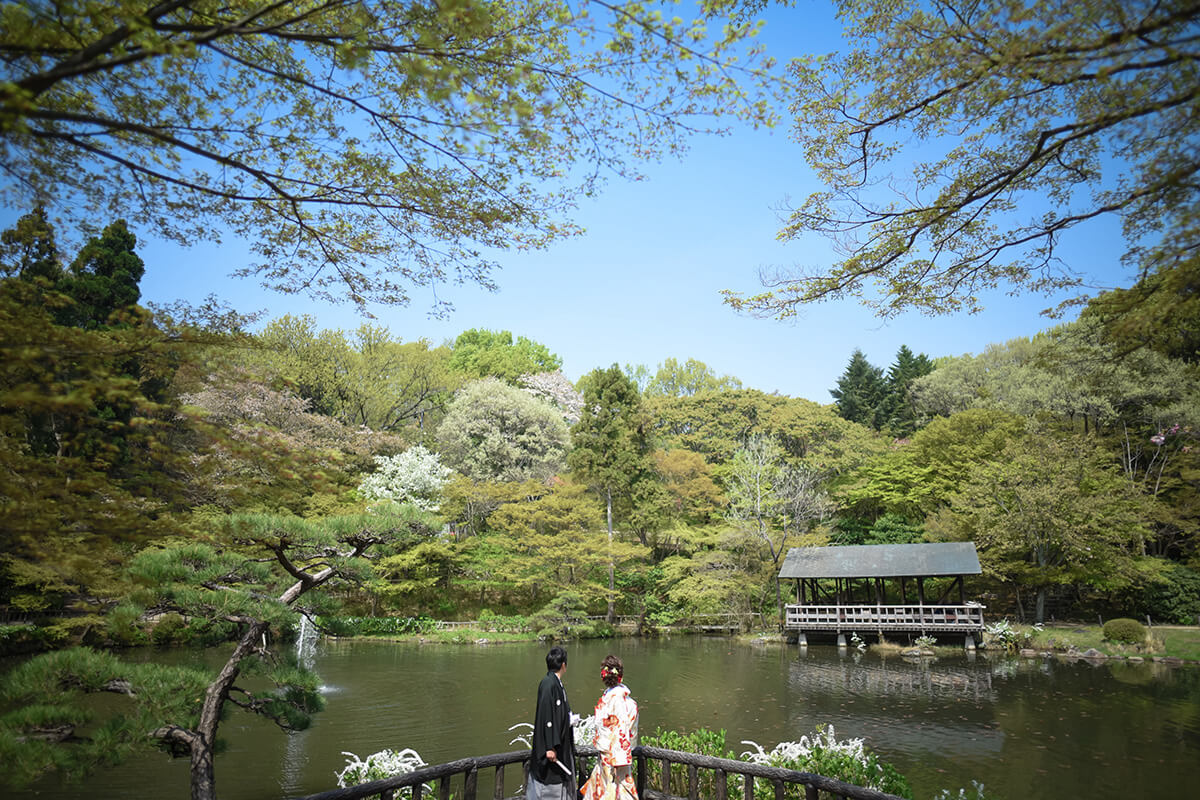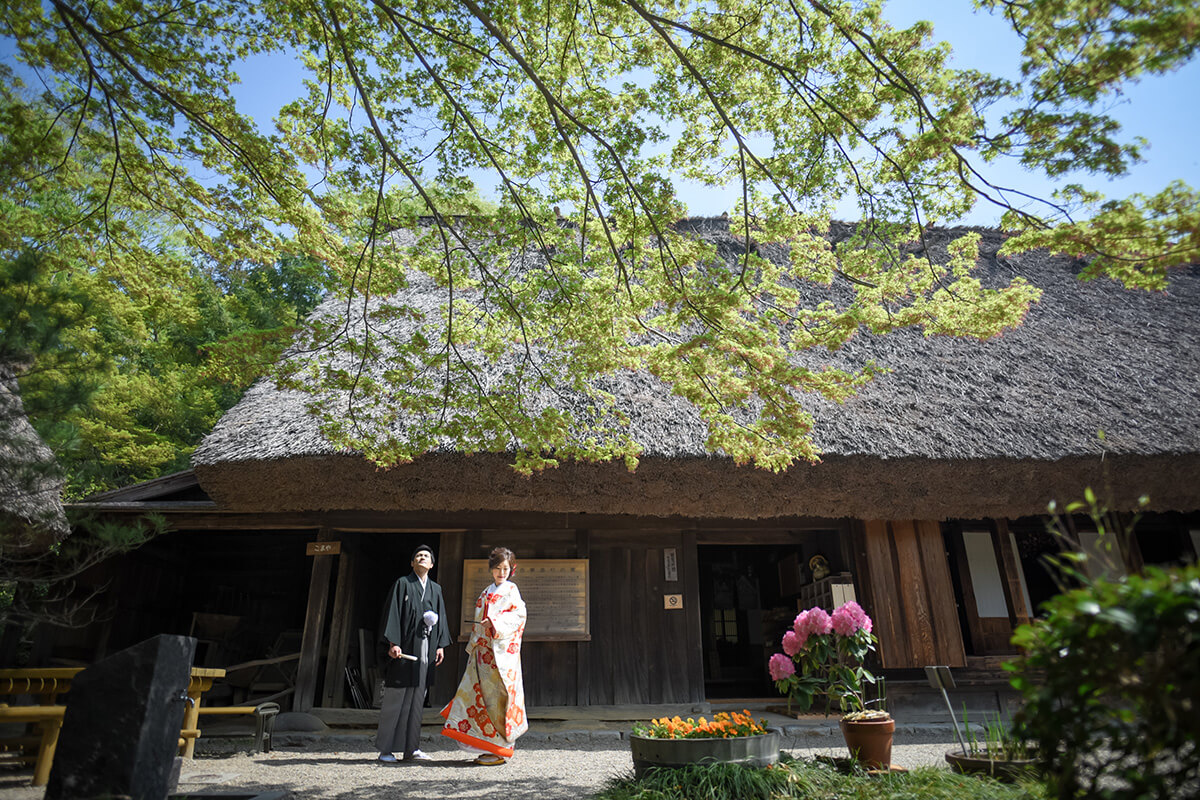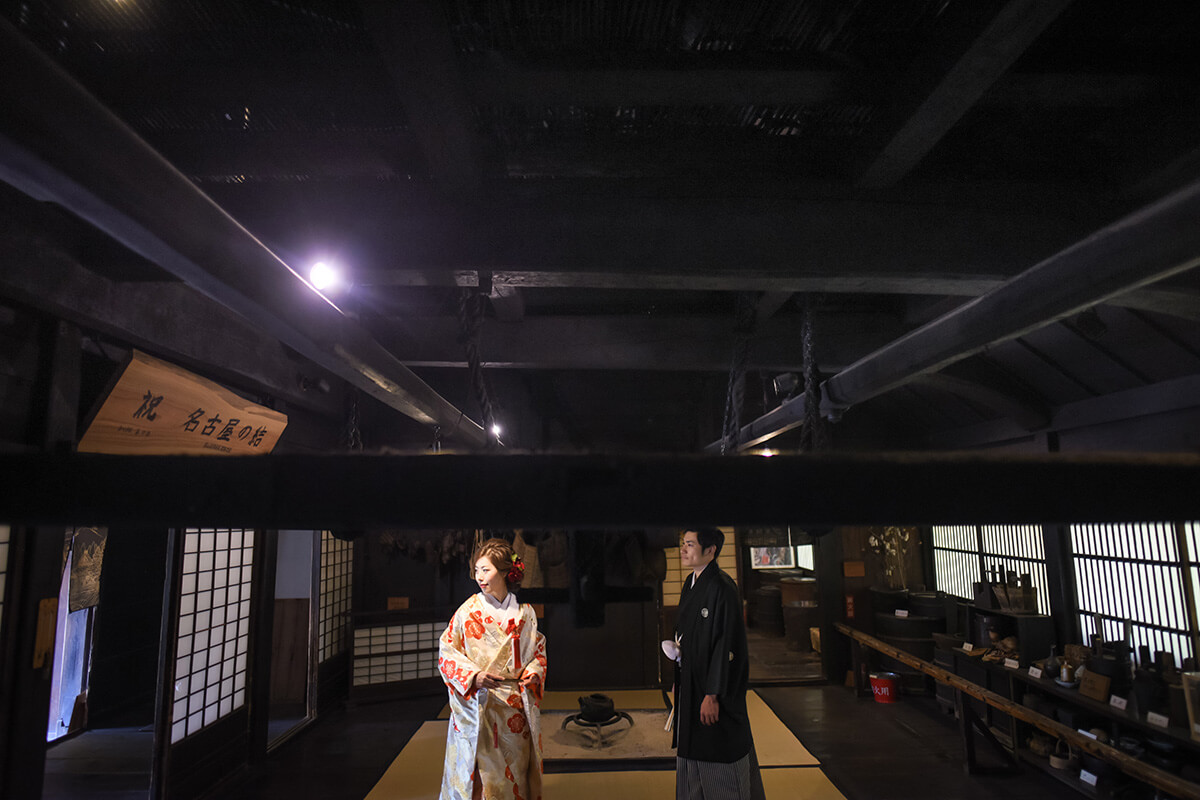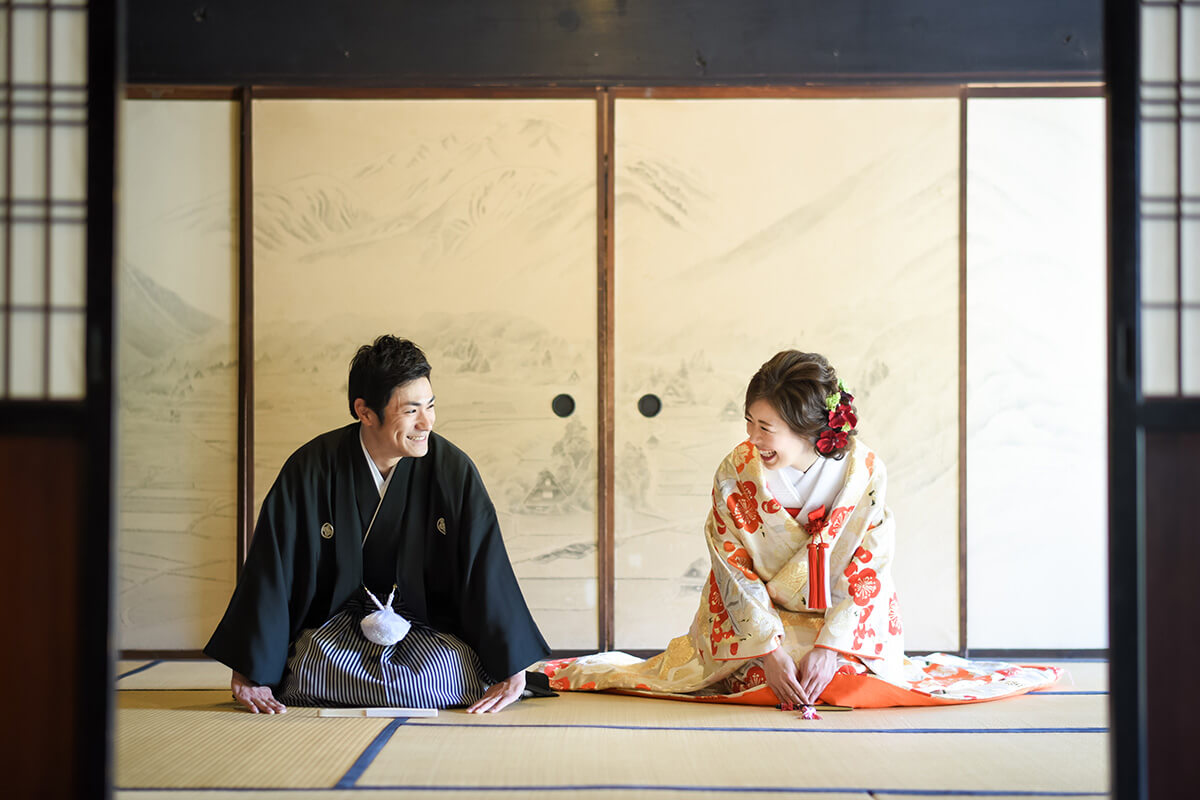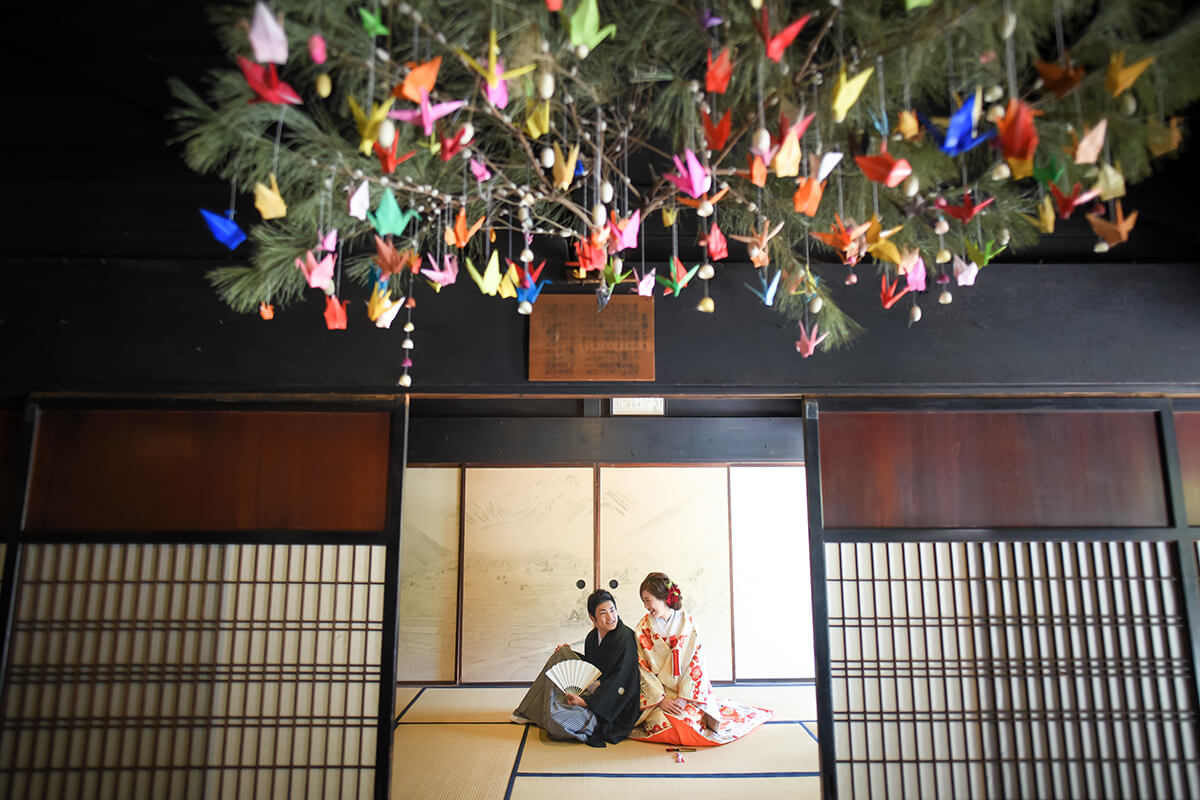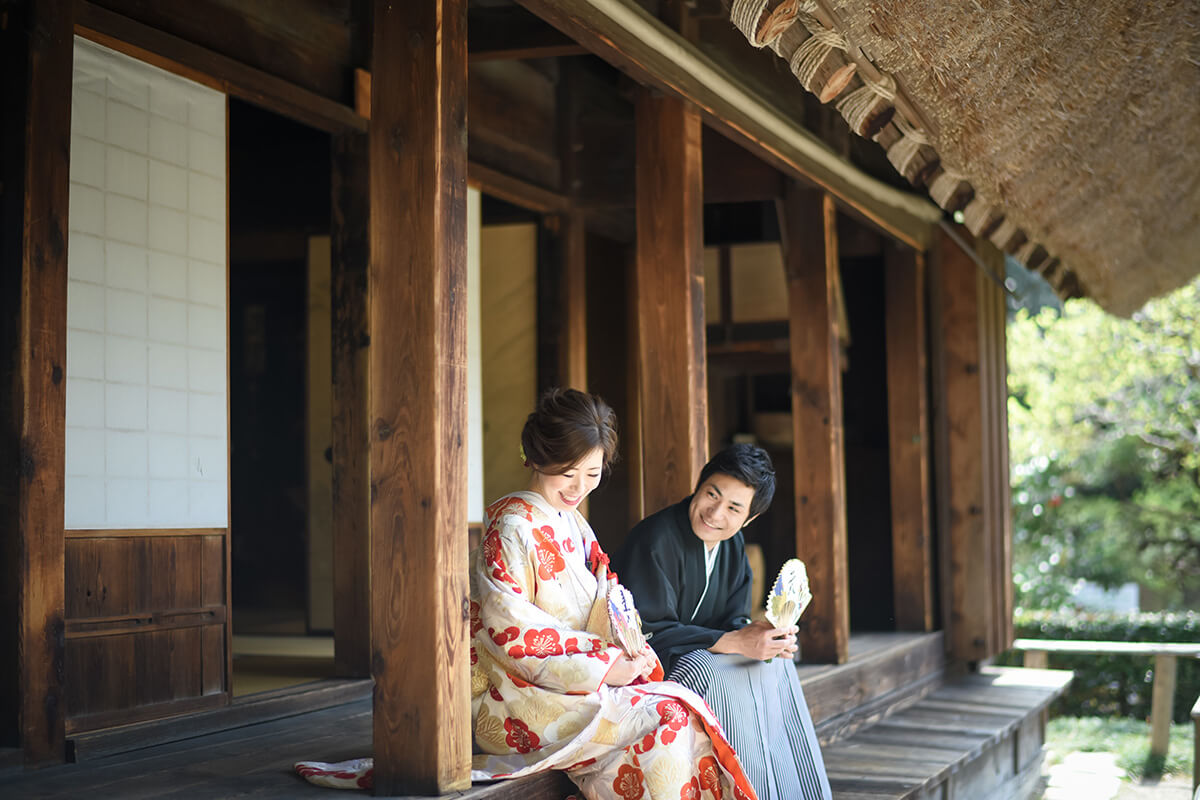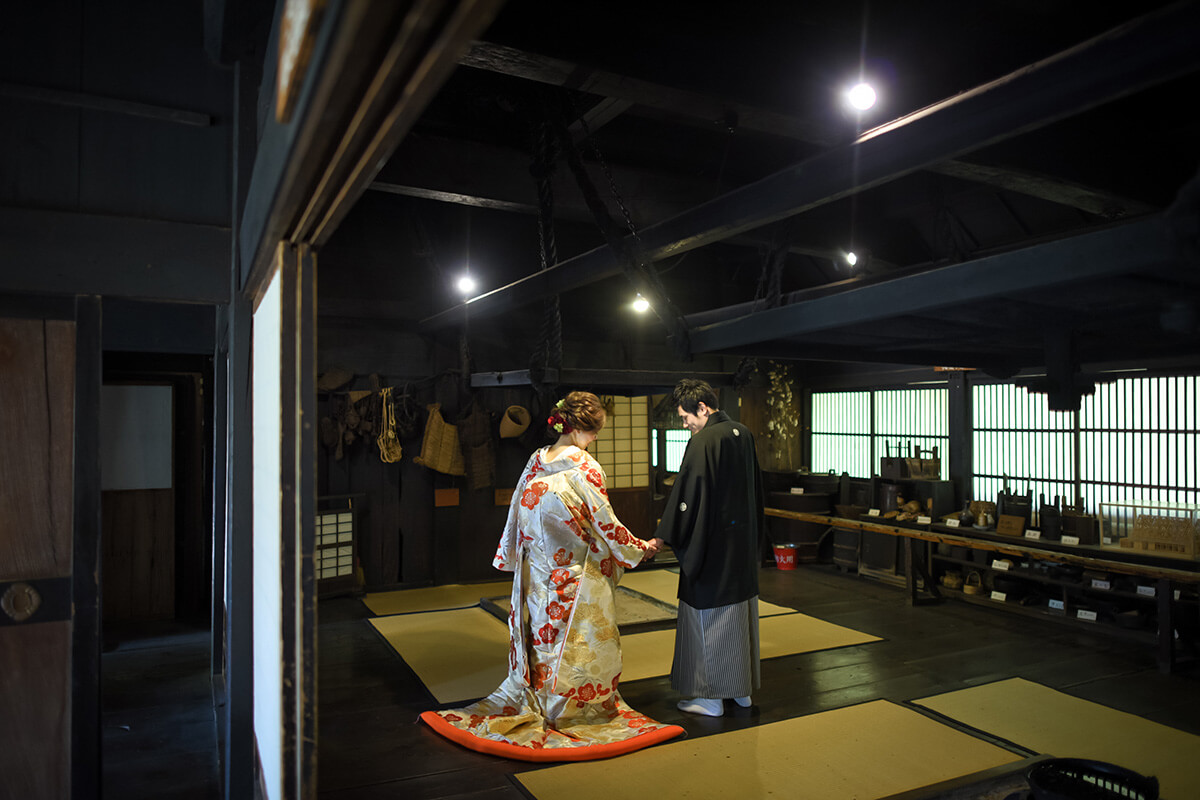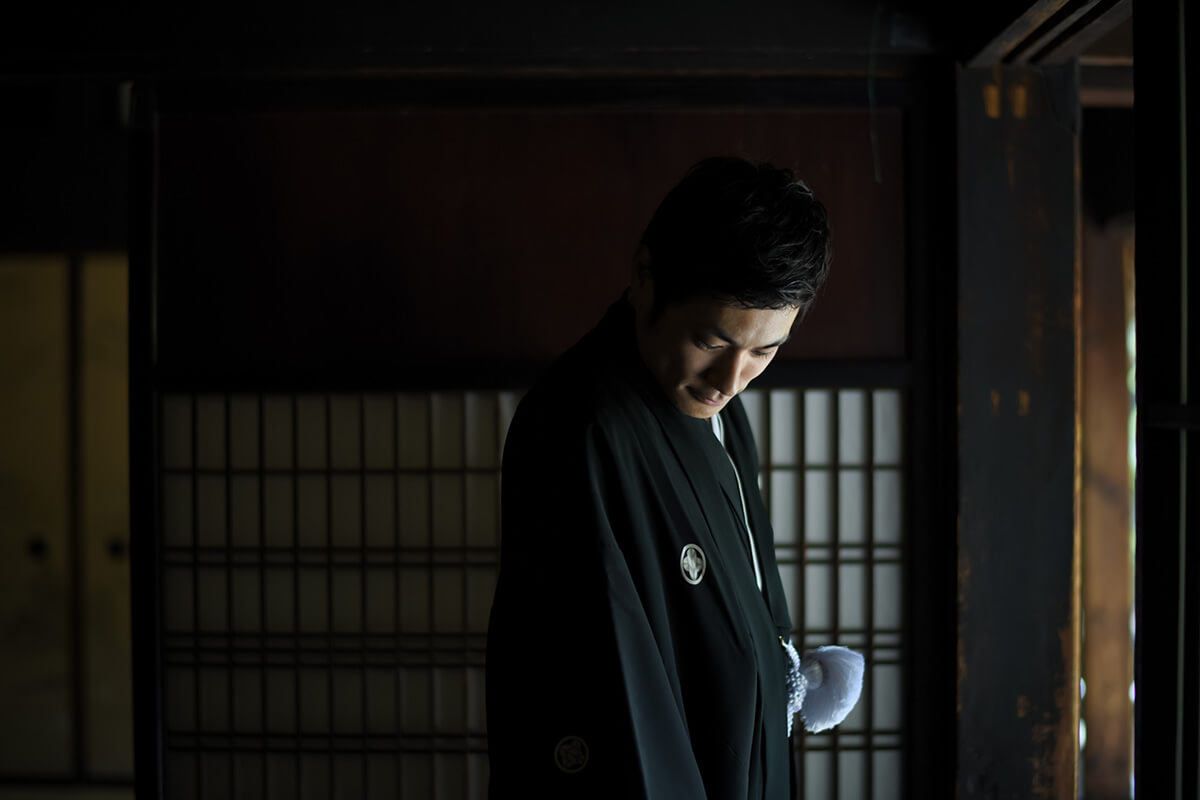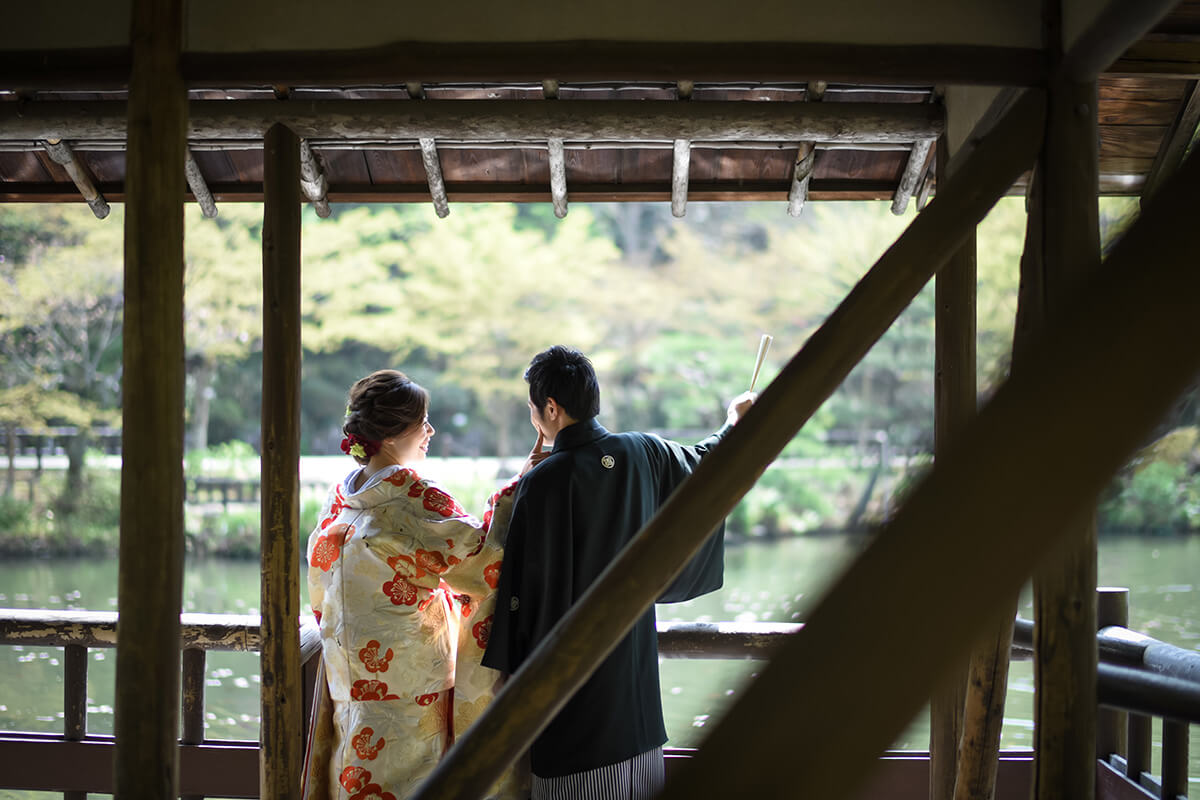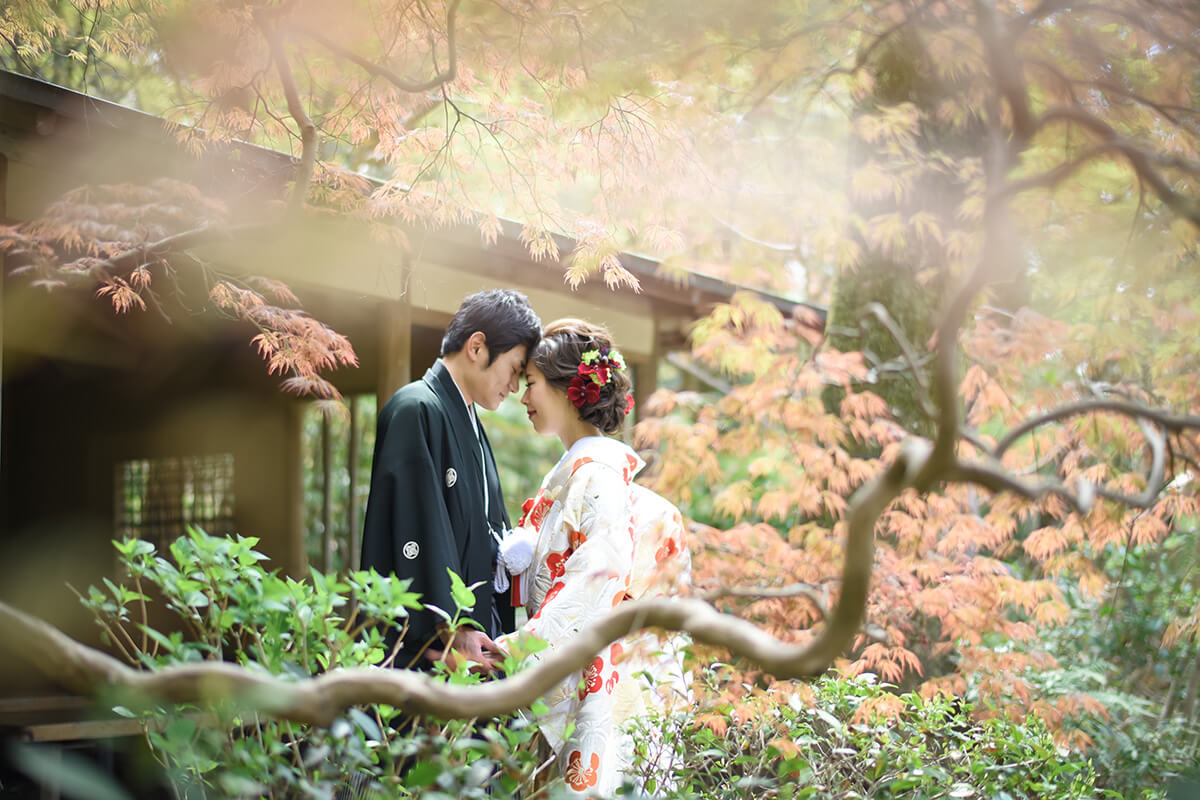 A tranquil Japanese garden great for kimono wedding photos
With different seasons come different nature landscapes and each with its unique beauty. Relax in this tranquil setting and let us help capture beautiful photographs of you in elegant floral kimonos.