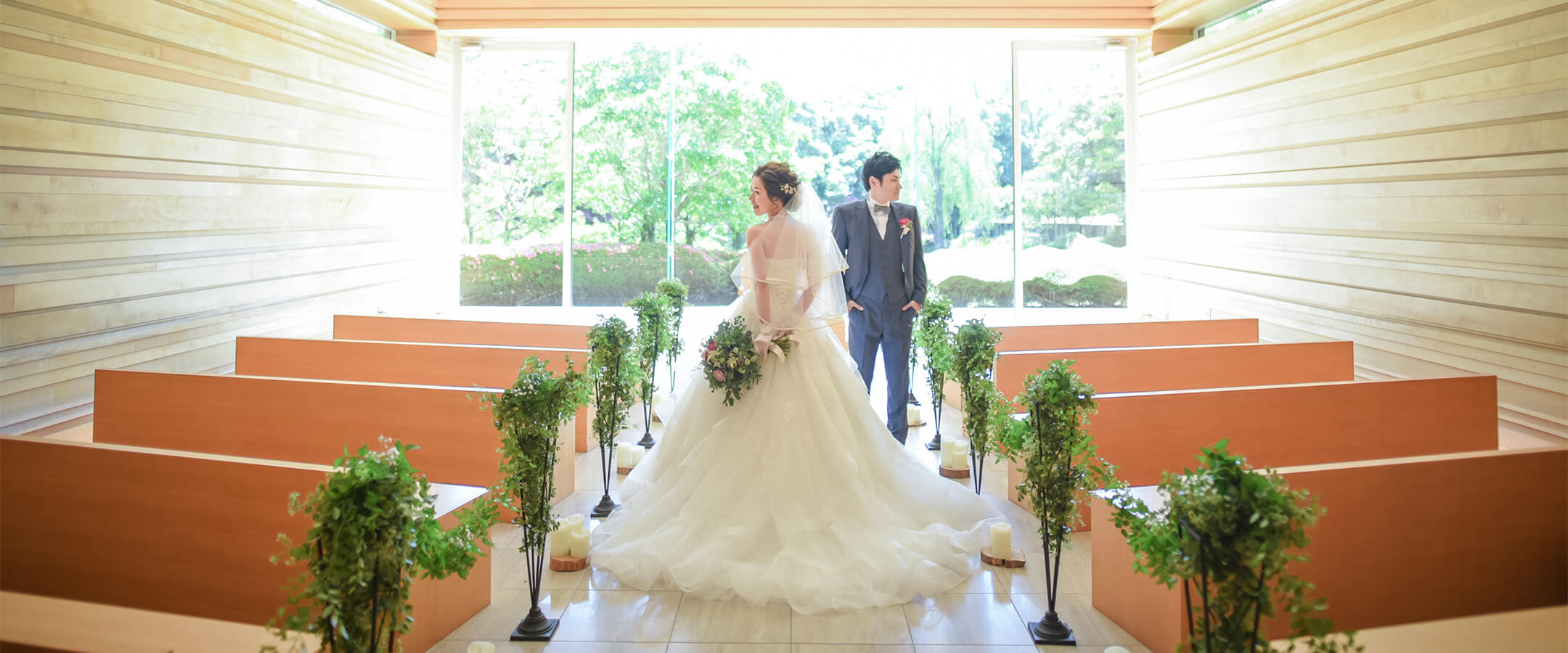 A wedding banquet hall surrounded by greenery The Grass House is a popular wedding banquet venue in Ichinomiya City, Aichi Prefecture. With a lush green garden and a dedicated banquet hall, it has a forest retreat-like ambience, and is a very suitable location for wedding photos.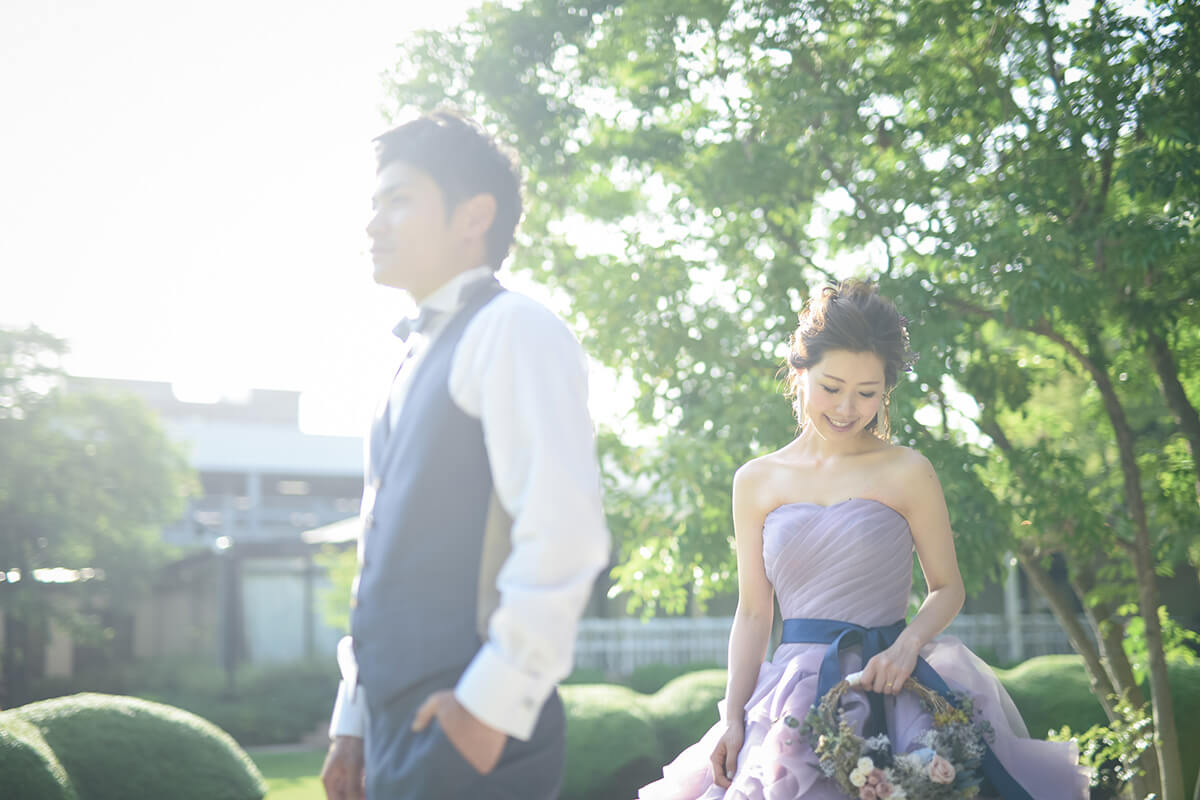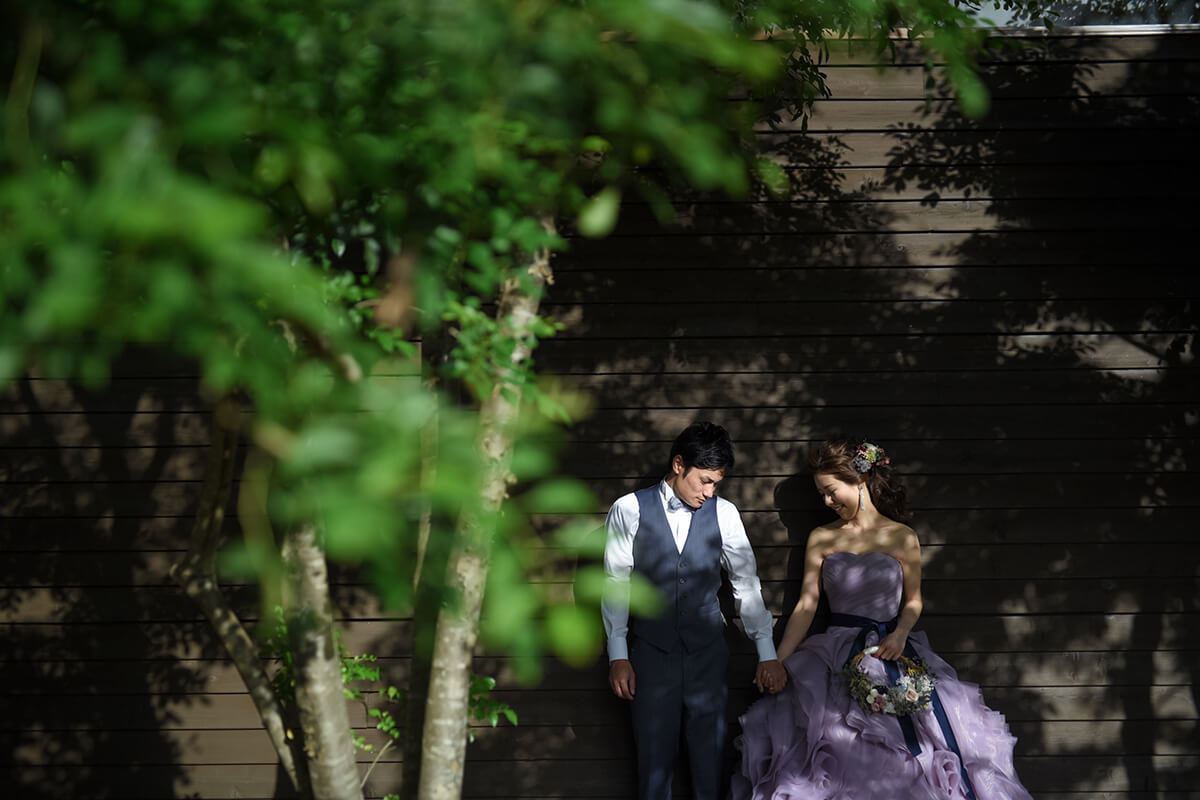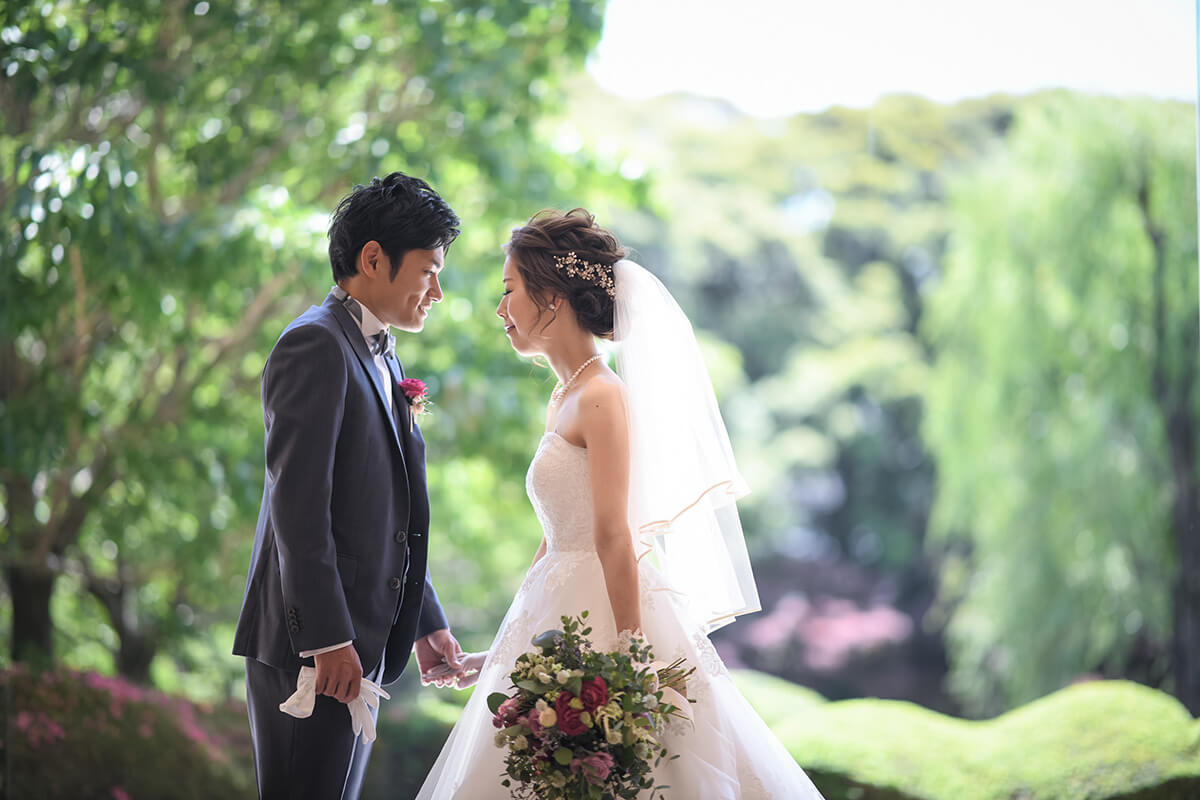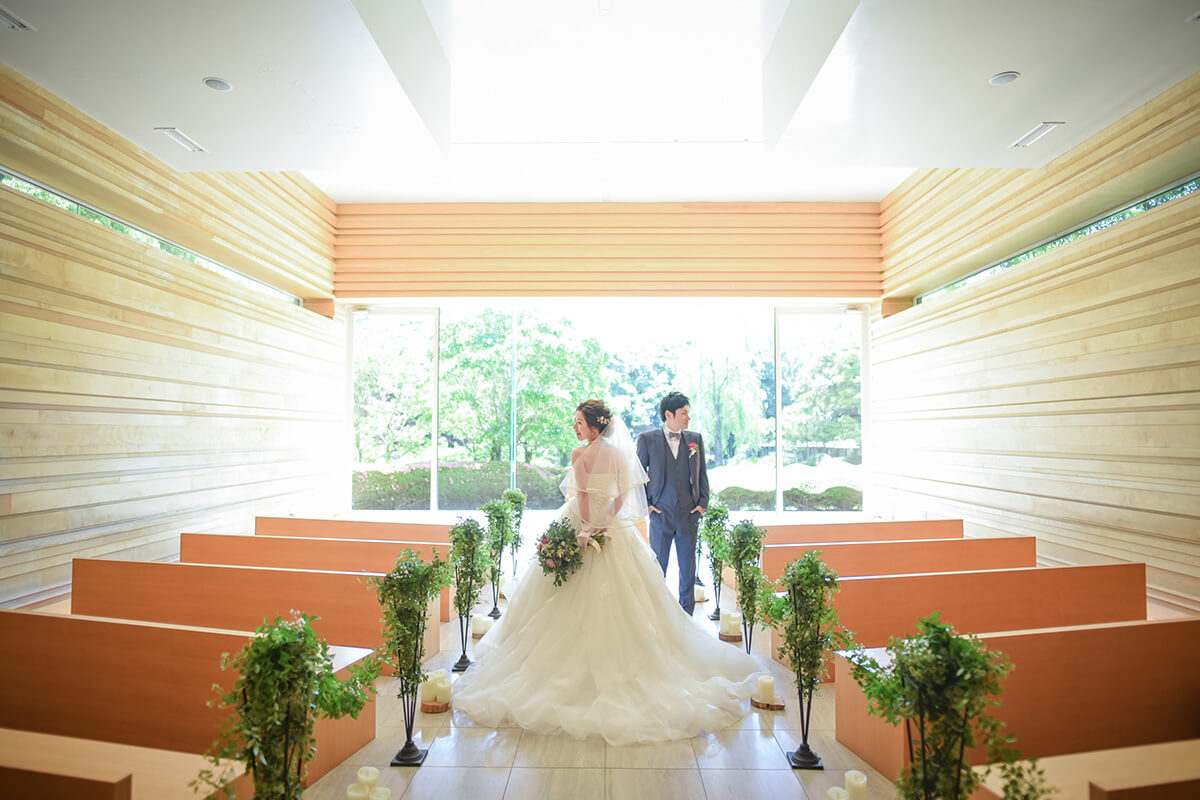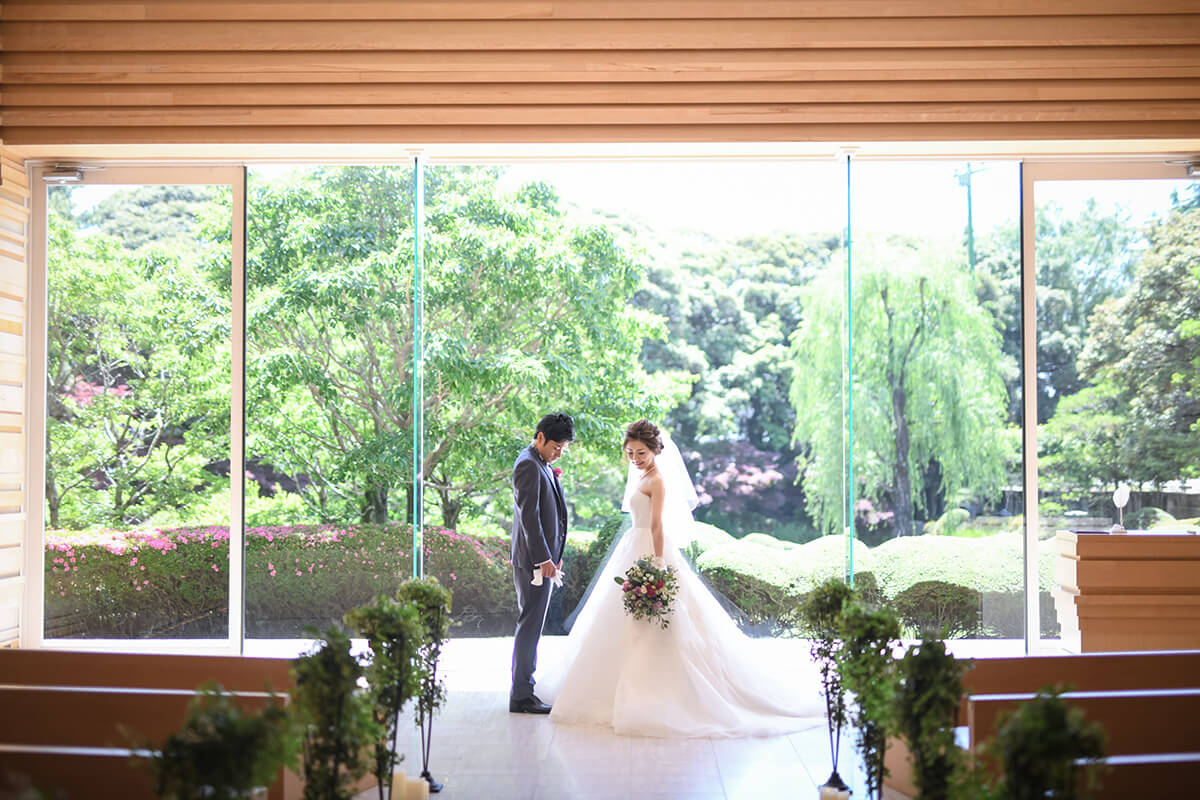 Blessed with green spaces, blue skies and warm sunshine
With a chapel basked in sunlight and a garden full of lush green vegetation, the pleasant and open atmosphere fosters a relaxing and easygoing wedding photo session.