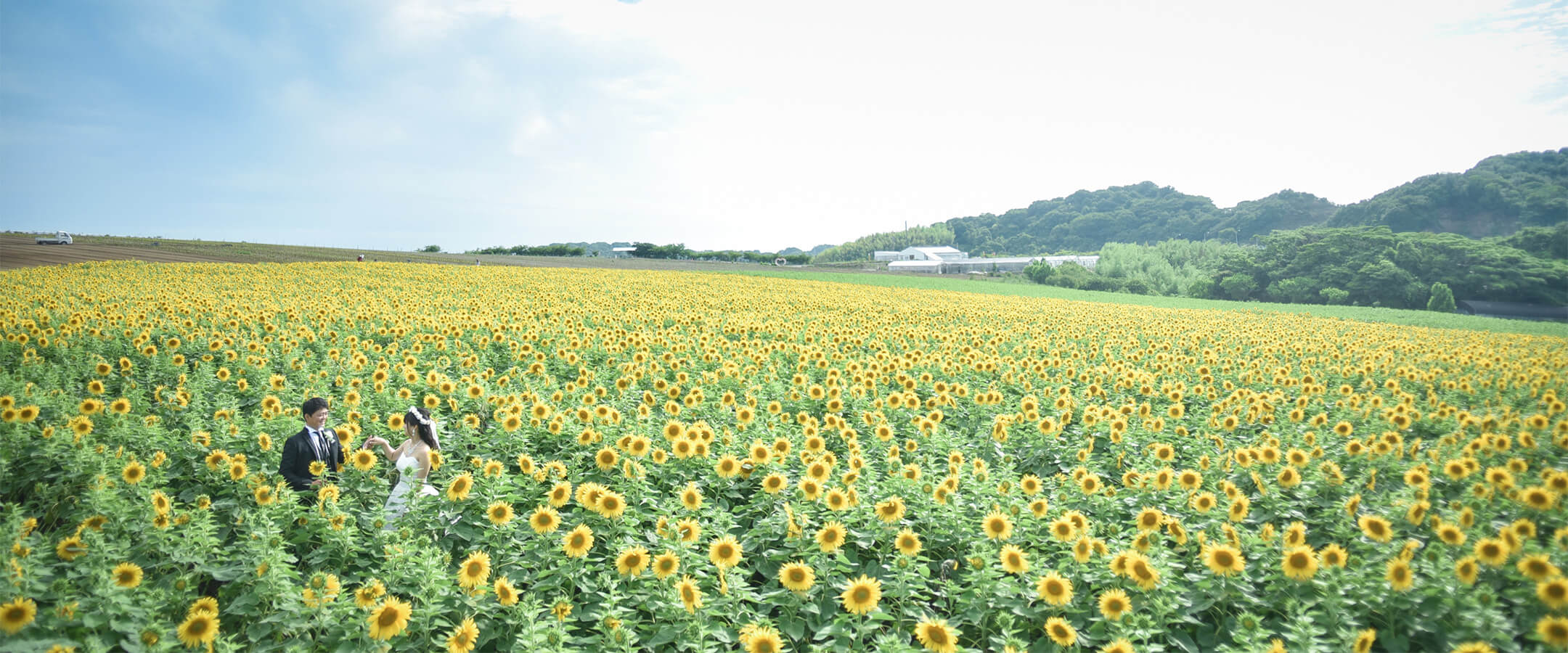 Flower Park
[ADD. FEE ¥16,500(including tax)]
Experience pre-wedding photoshoots ensconced by a colorful bed of flowers "Flower Park" is a sightseeing farm noted for its fields with over 140,000 sunflowers. In addition to sunflowers, there are also rapeseed flowers, daisies and other flowers that bloom in succession throughout the year. Couples who wish to take pre-wedding photos surrounded by a sea of flowers should definitely not skip this location.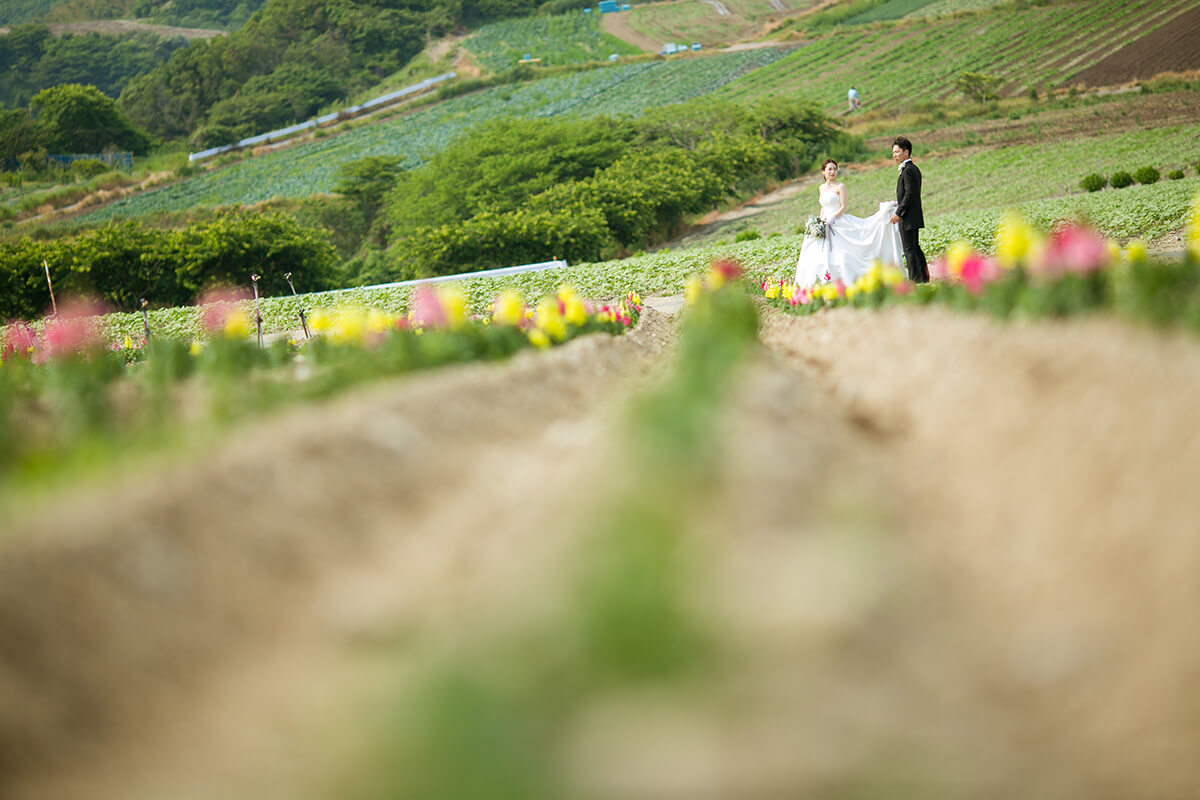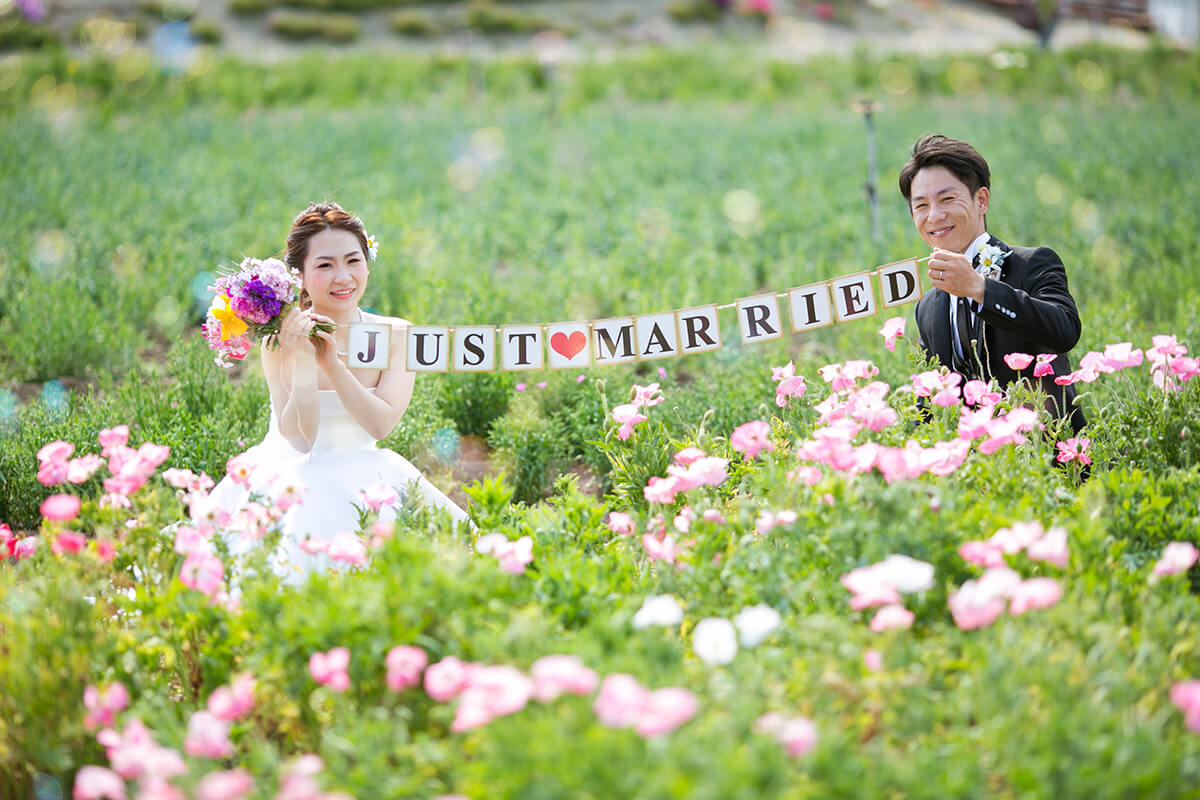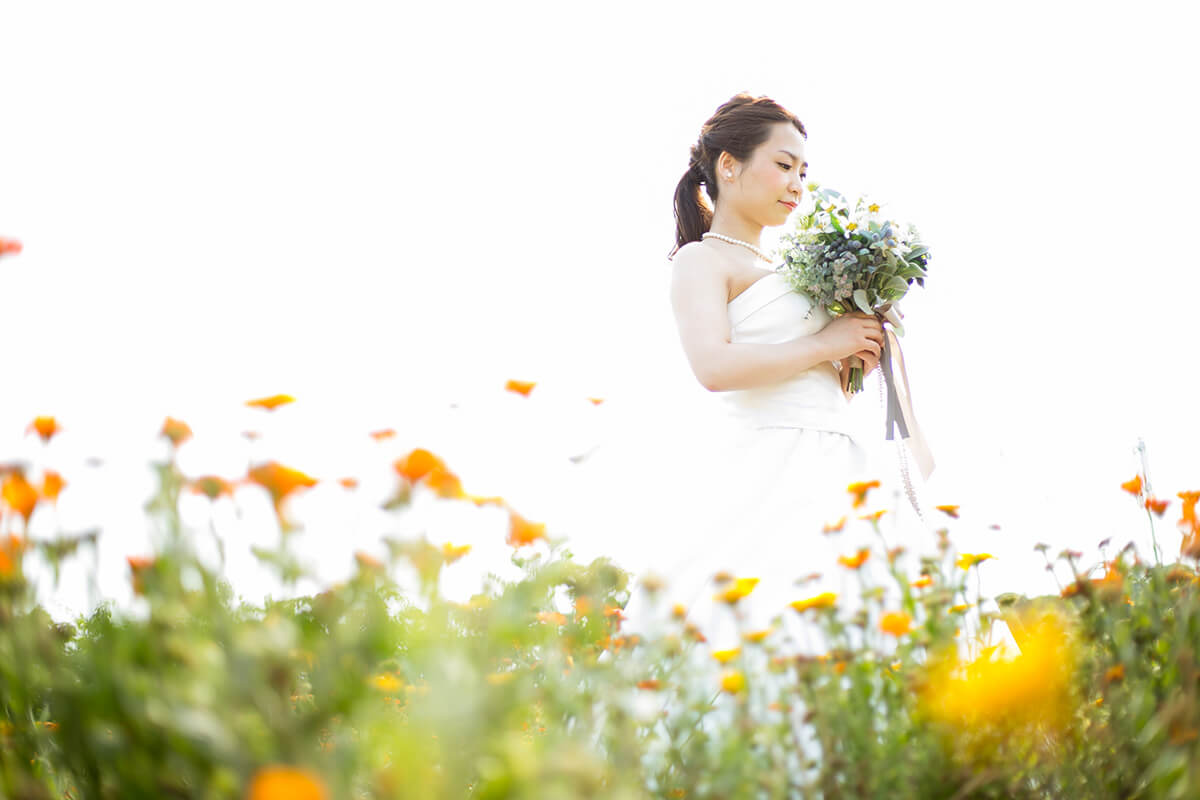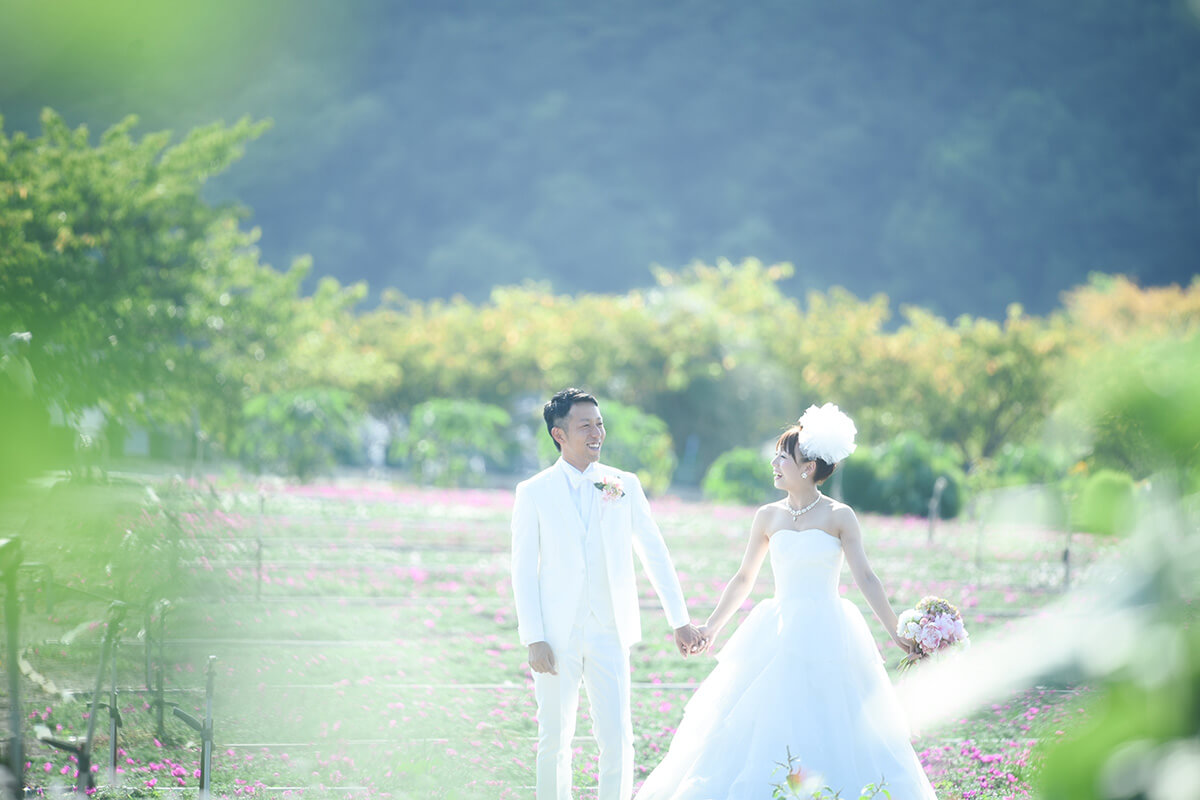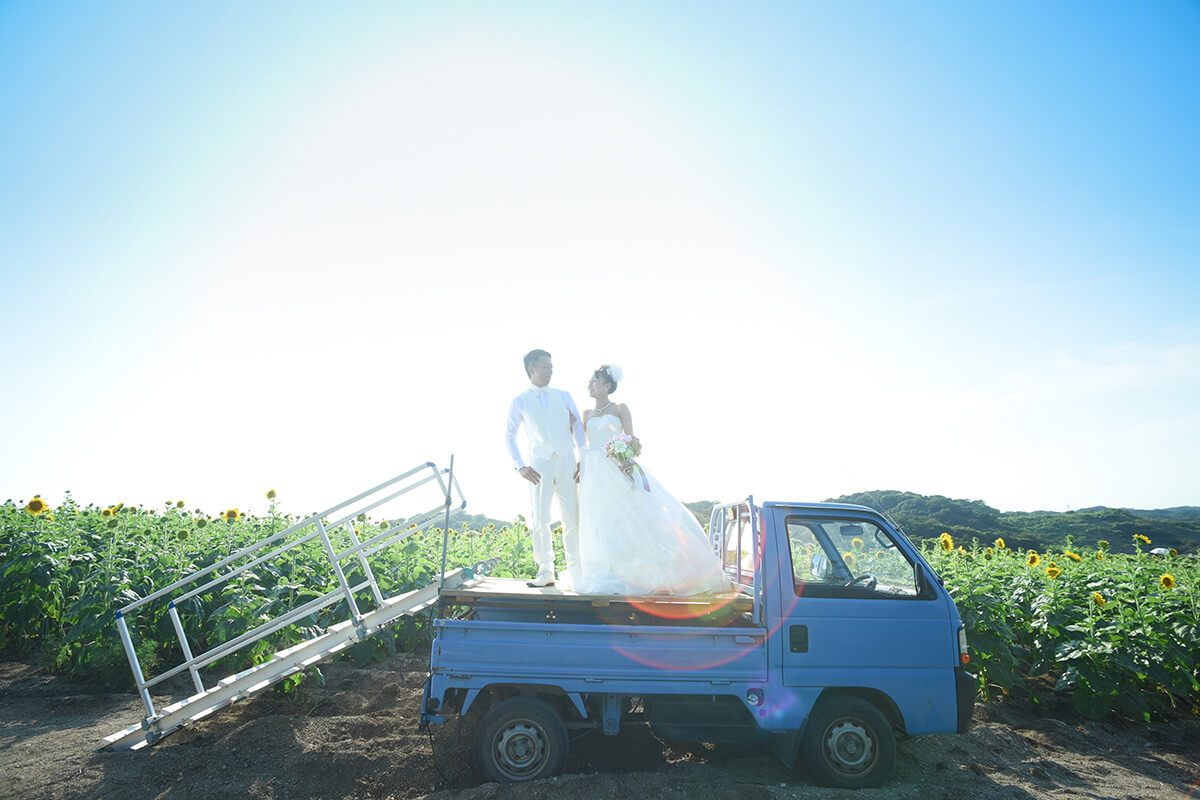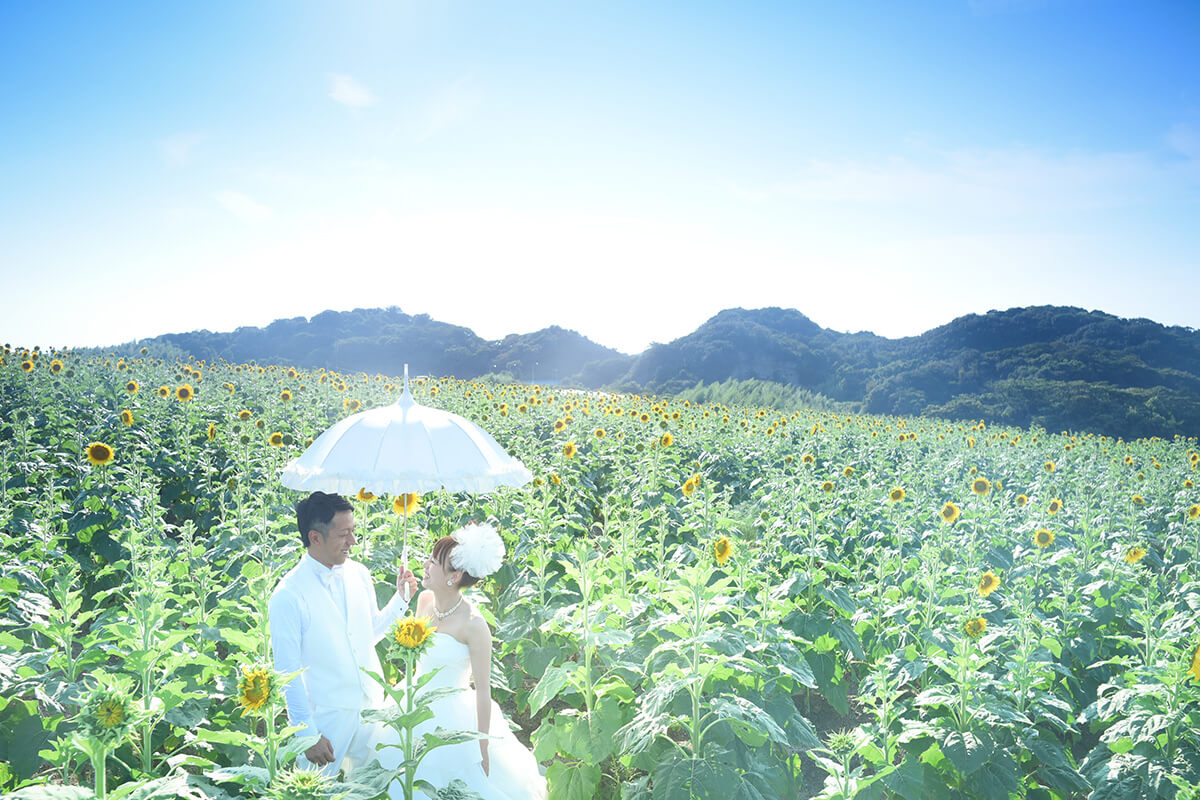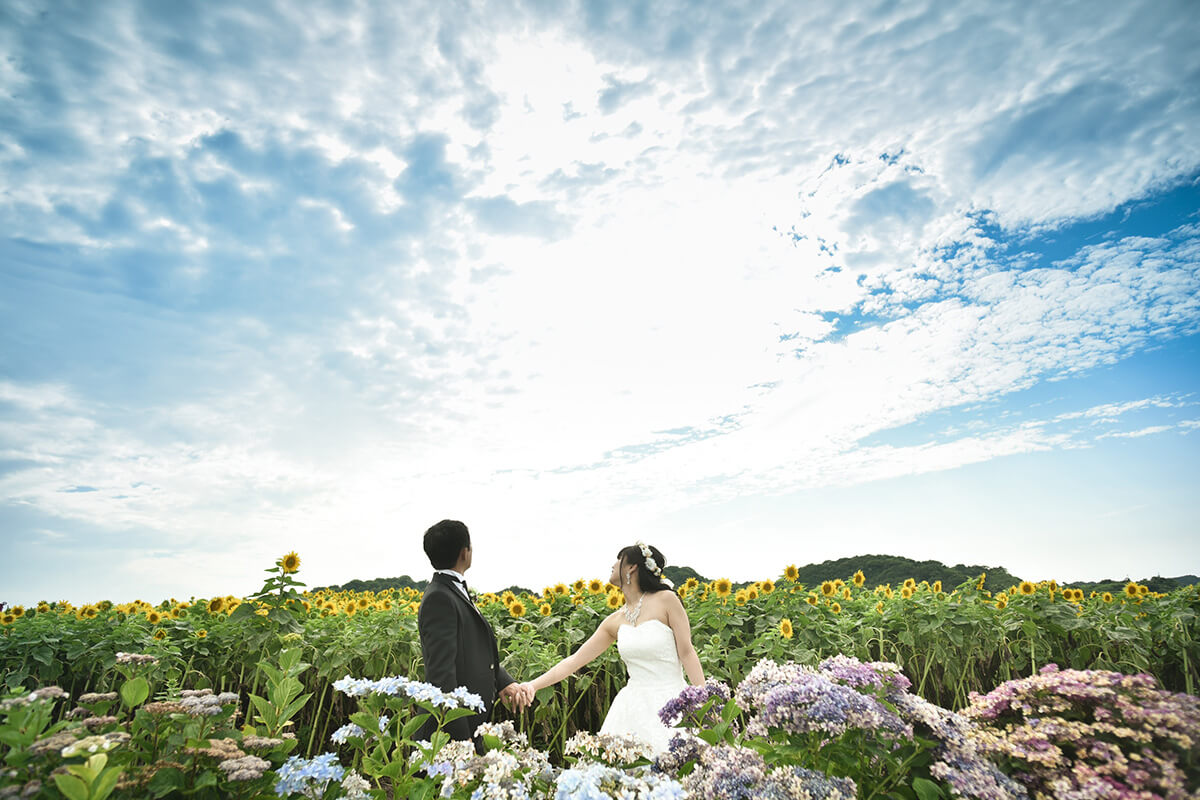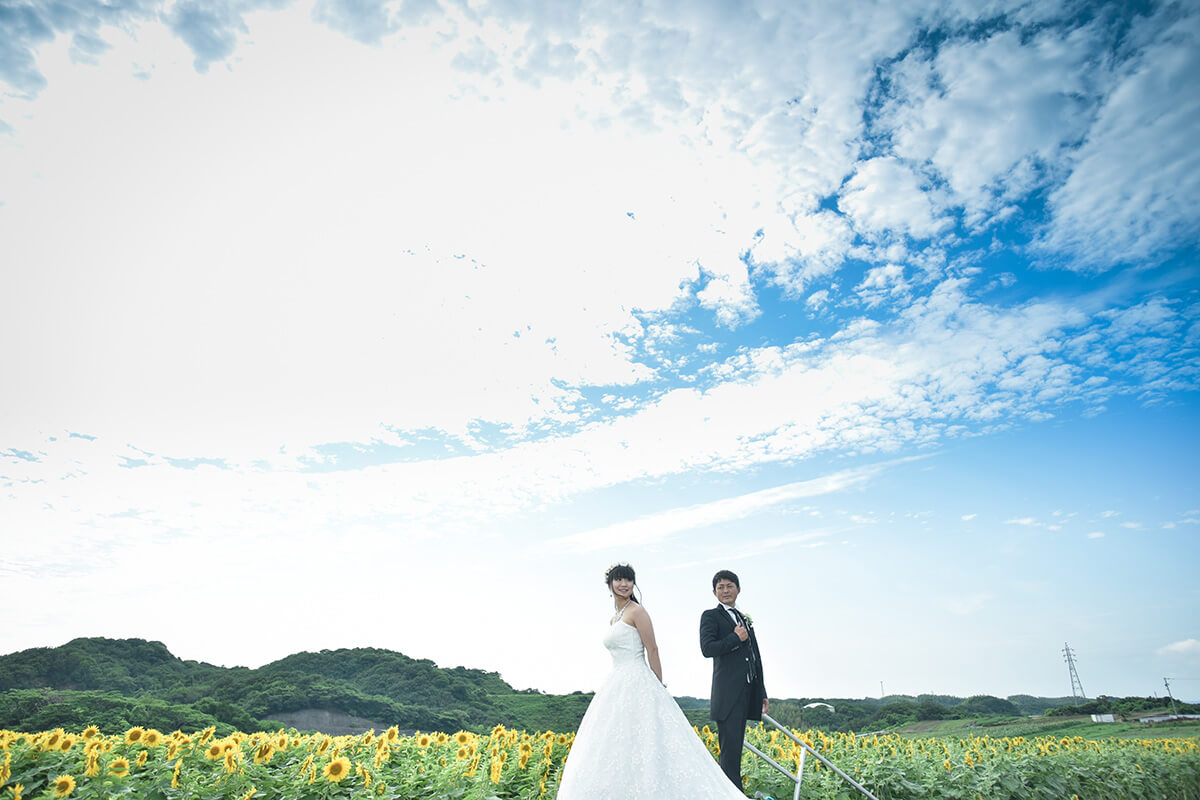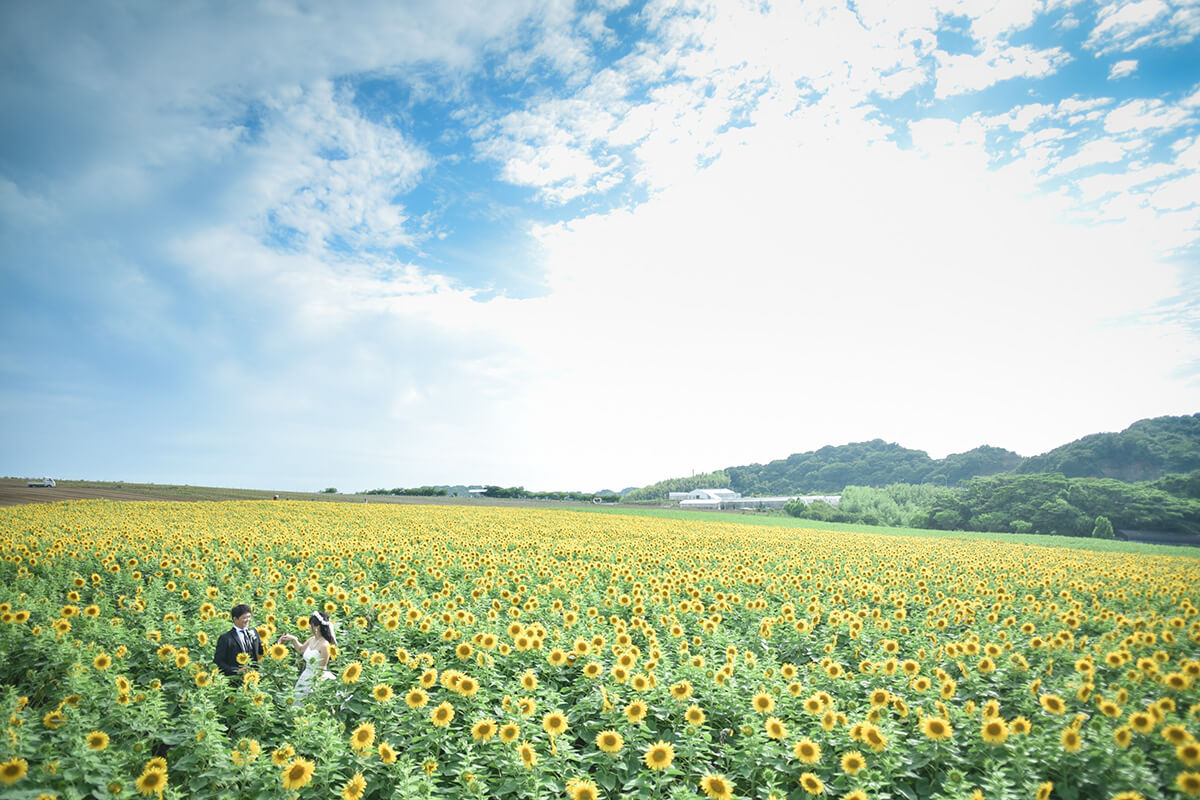 Vibrant colors bring out the most vivid smiles
When surrounded by thousands of sunflowers, your outdoor photoshoot will result in pictures with strong contrast and bursting color. With the brilliant blue sky, dazzling orange sunflowers, and verdant green colors, the photos will stand out with exuberant energy and life.