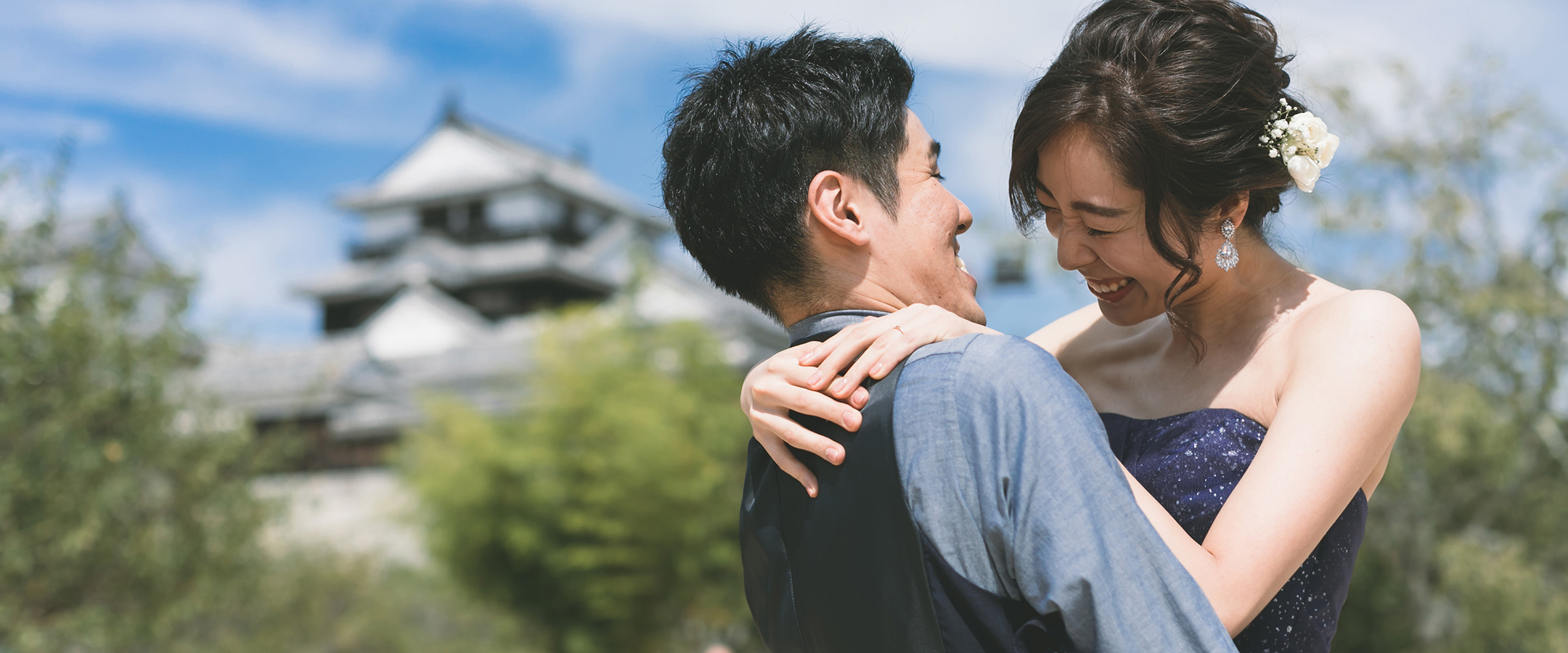 Matsuyama Castle Ninomaru Historical Site Garden
[Add. Fee ¥80,000+tax when using Japanese tea room]
A sacred place for couples shares a beautiful historic garden consisting of a citrus flower garden and a water garden. The courtyard that once belonged to the lord of Matsuyama is located in the hinterland of Matsuyama Castle. It is divided into a citrus flower garden and a flowing water garden. In the autumn, the colorful maple trees can be seen throughout the garden, making it a perfect location for photo shoots in kimonos.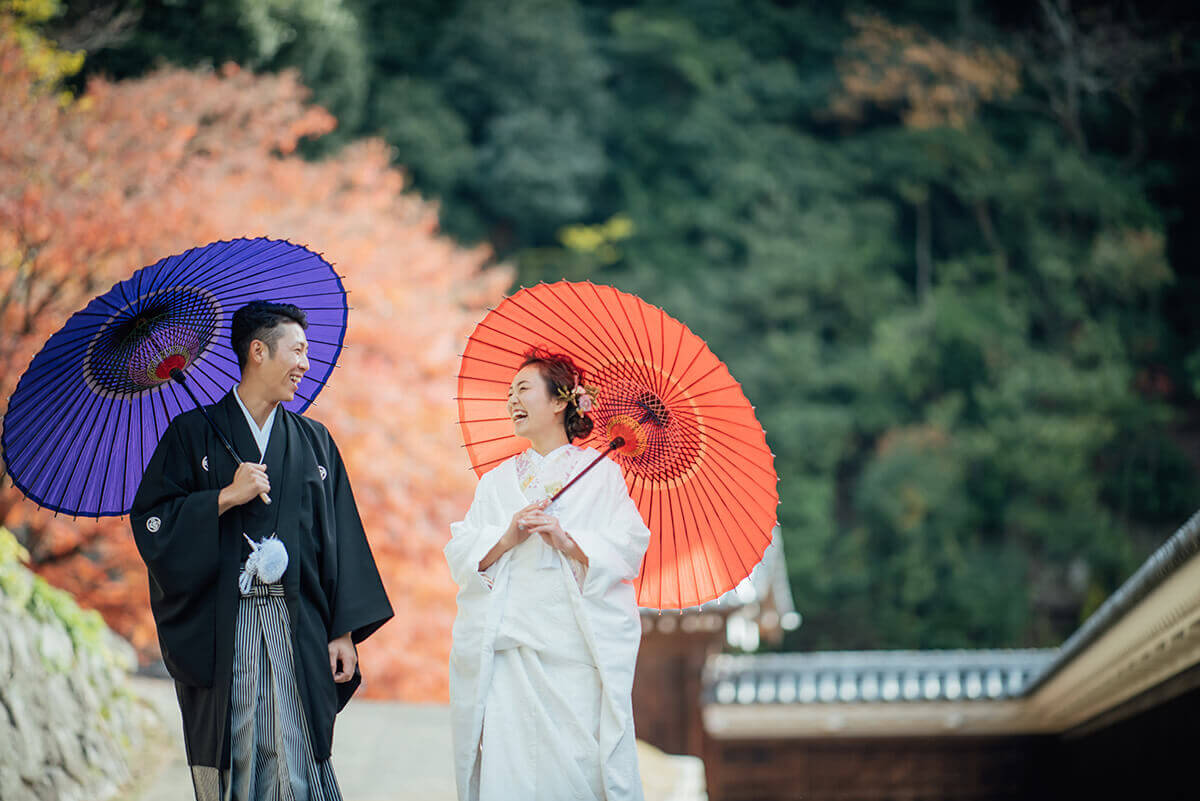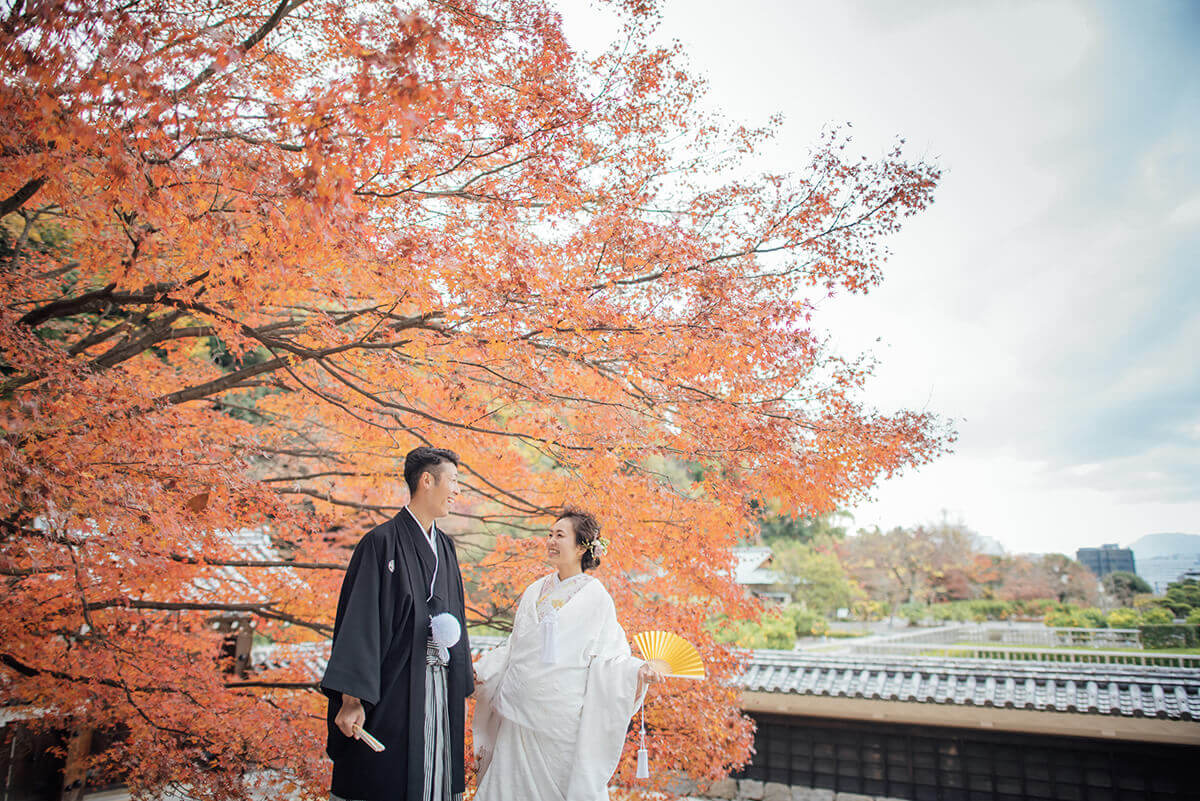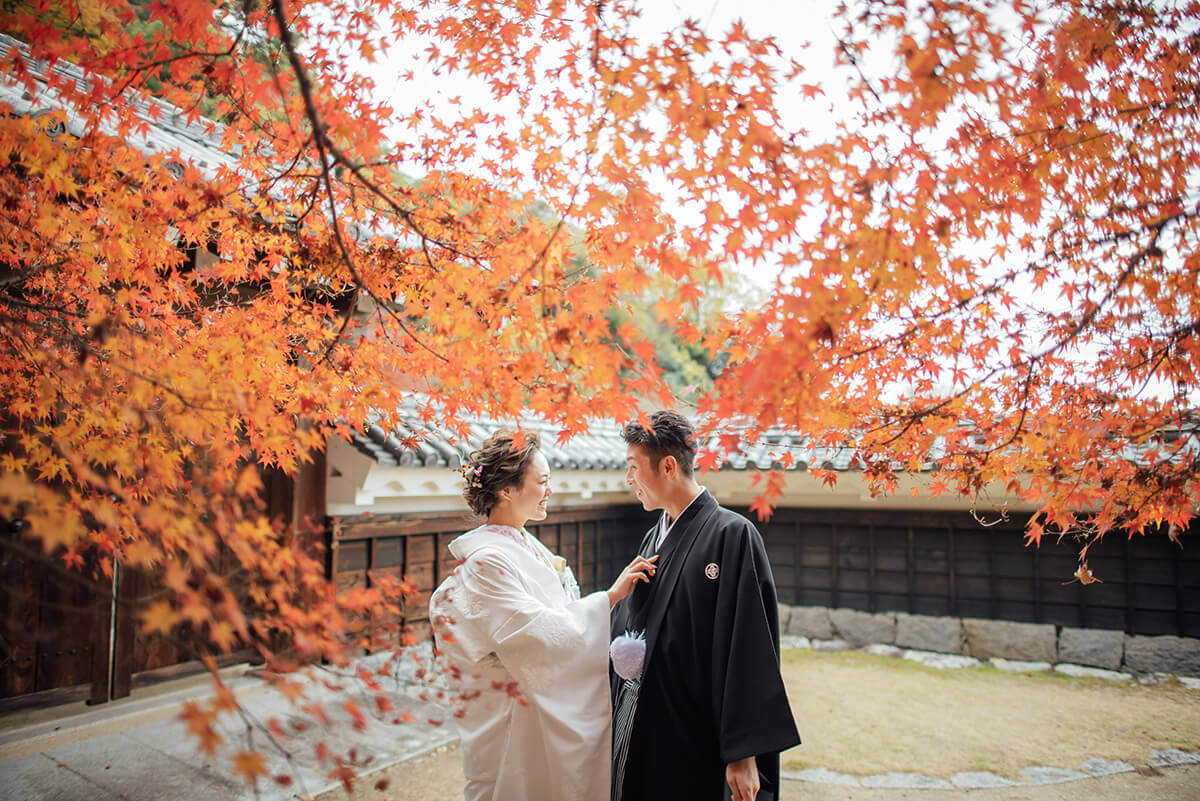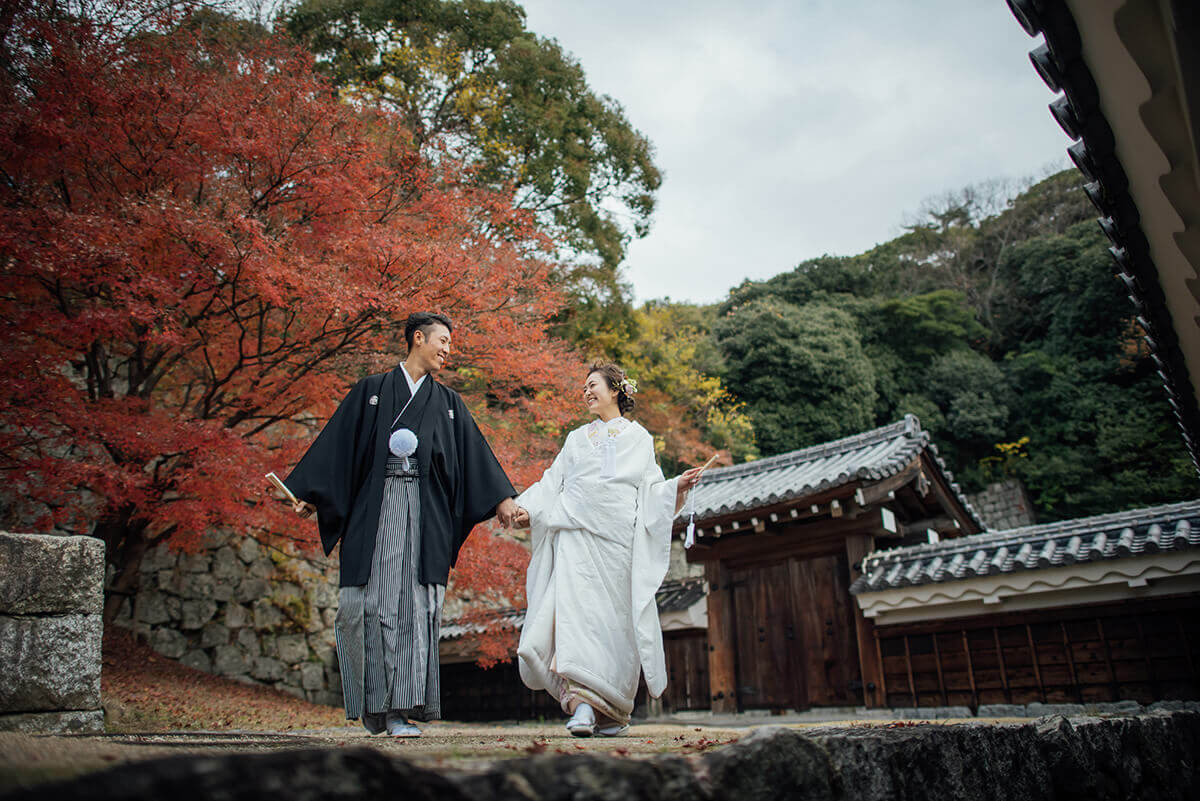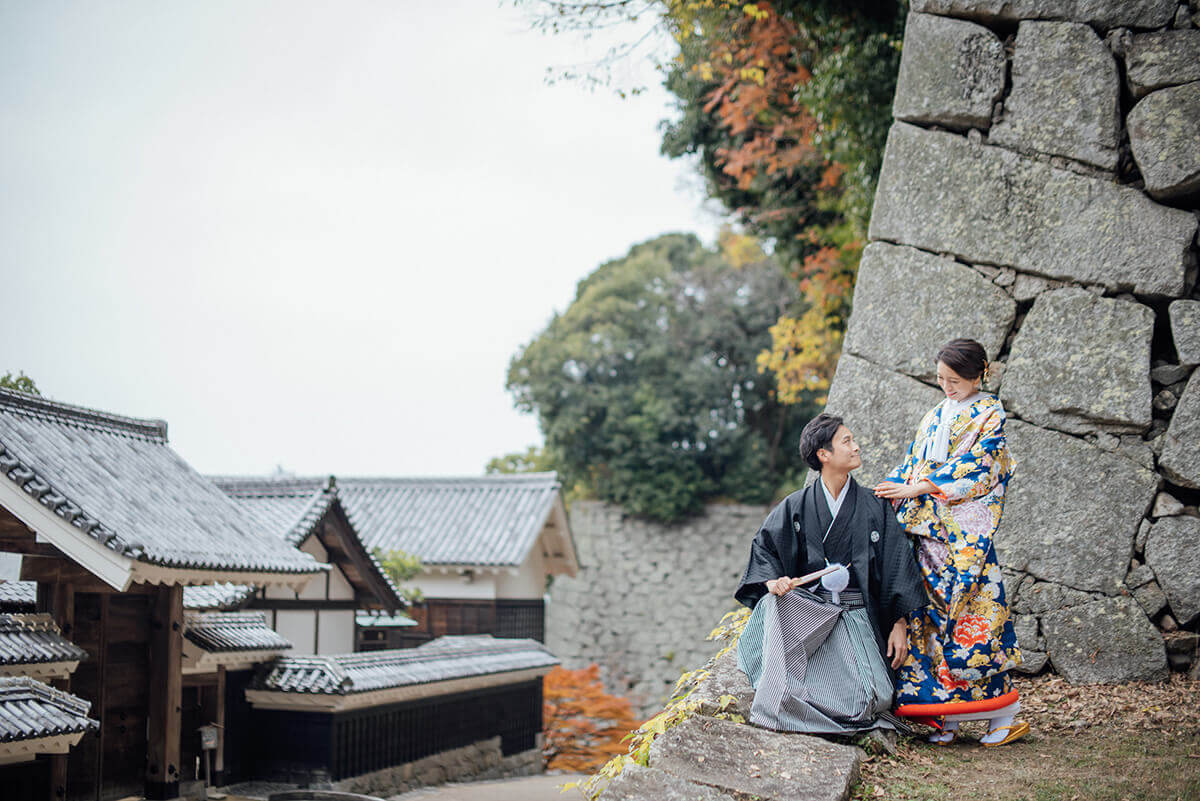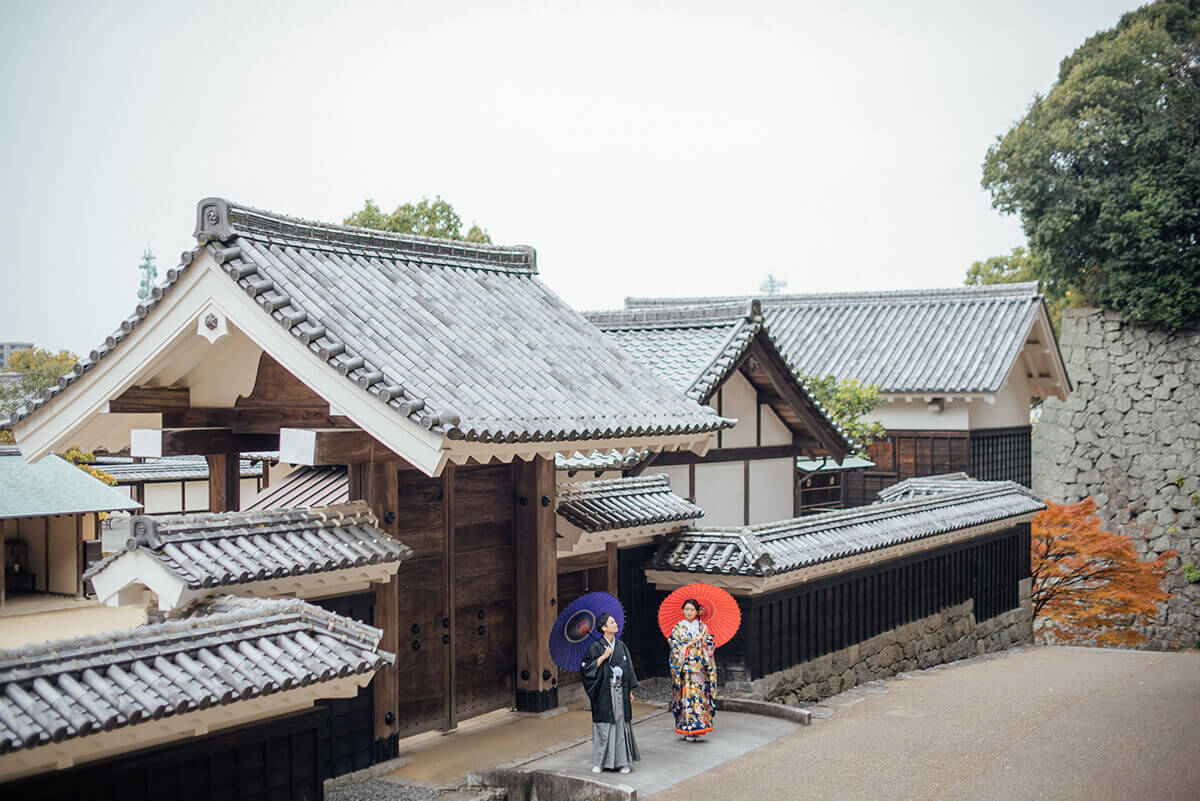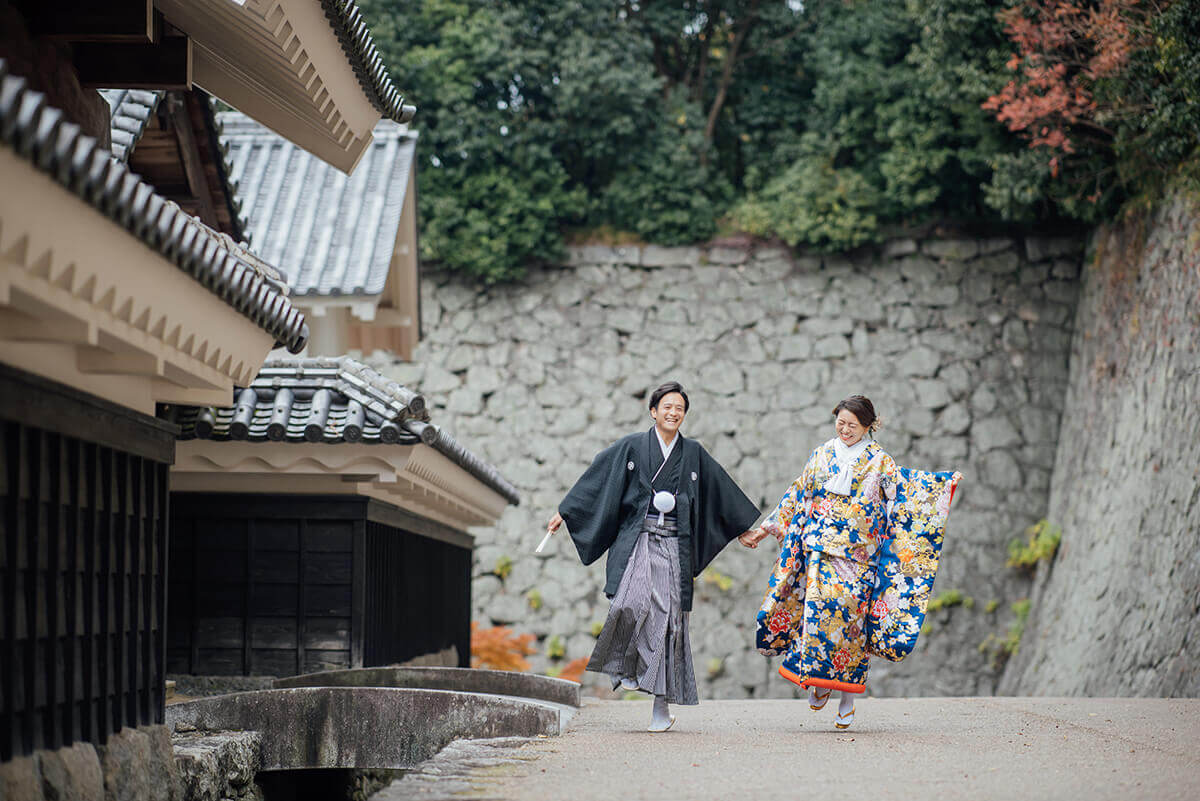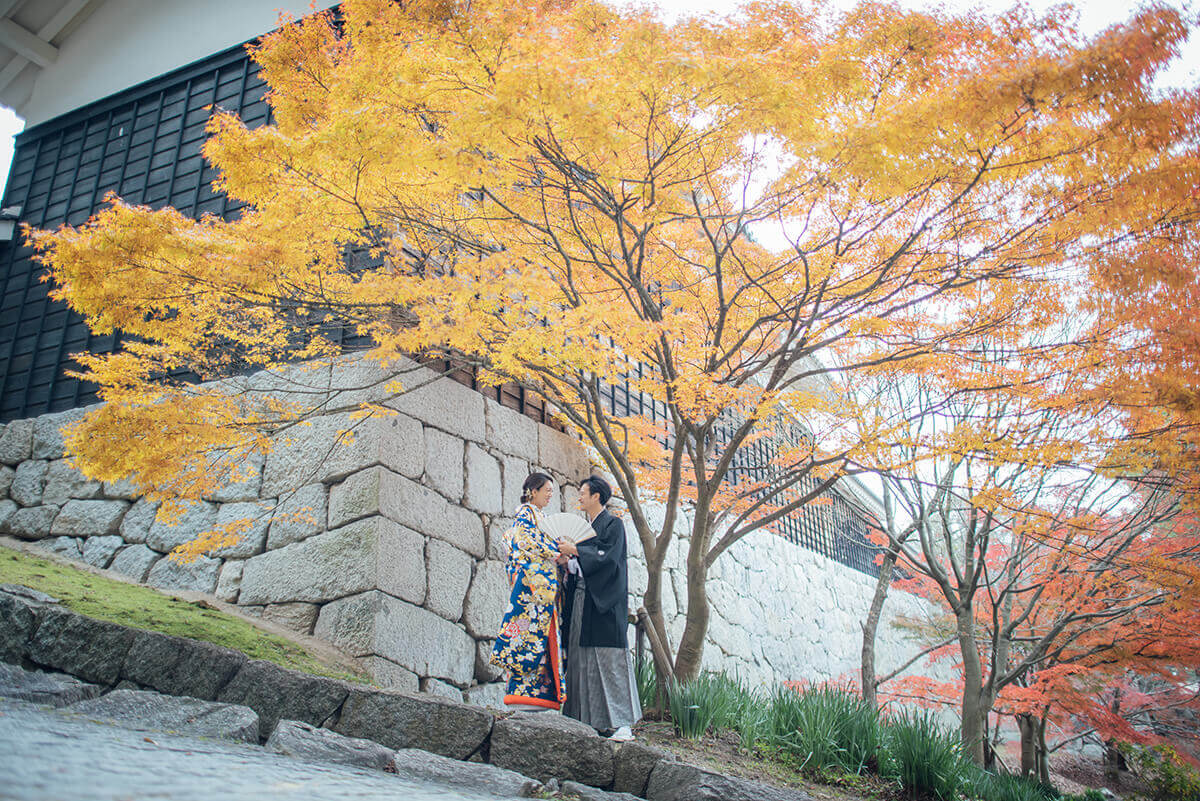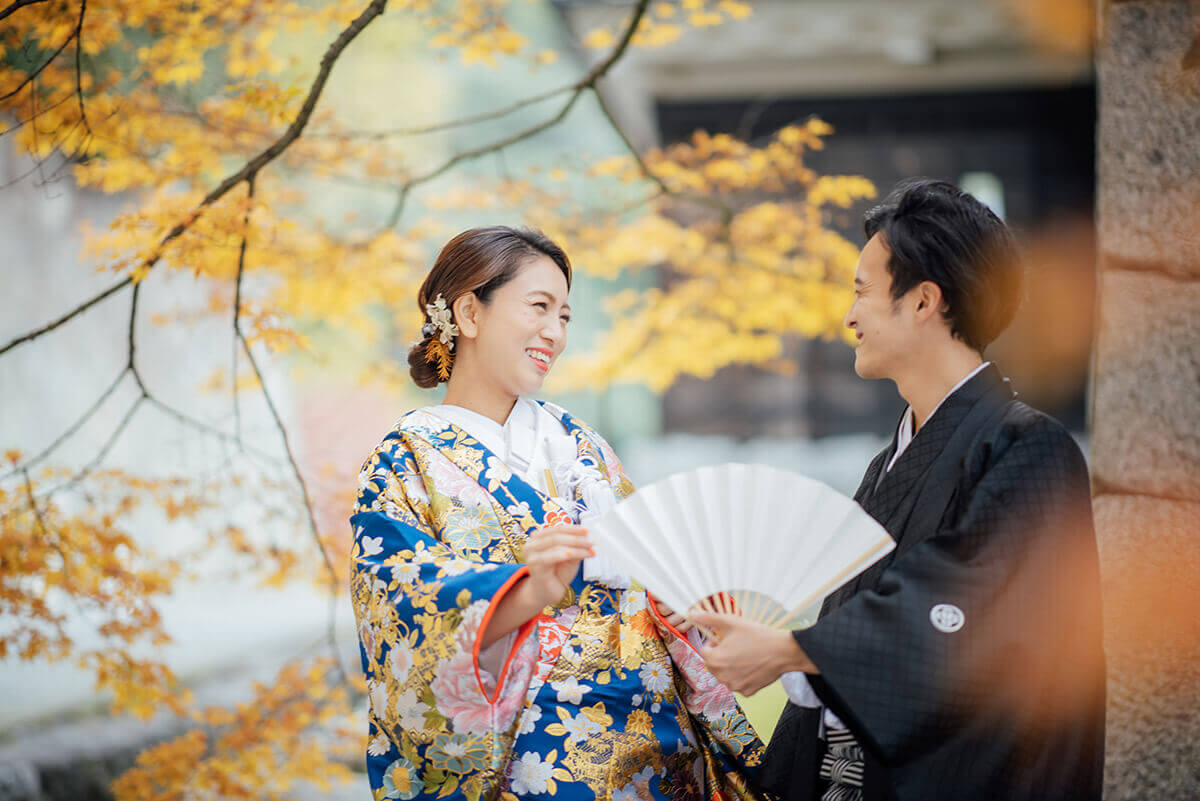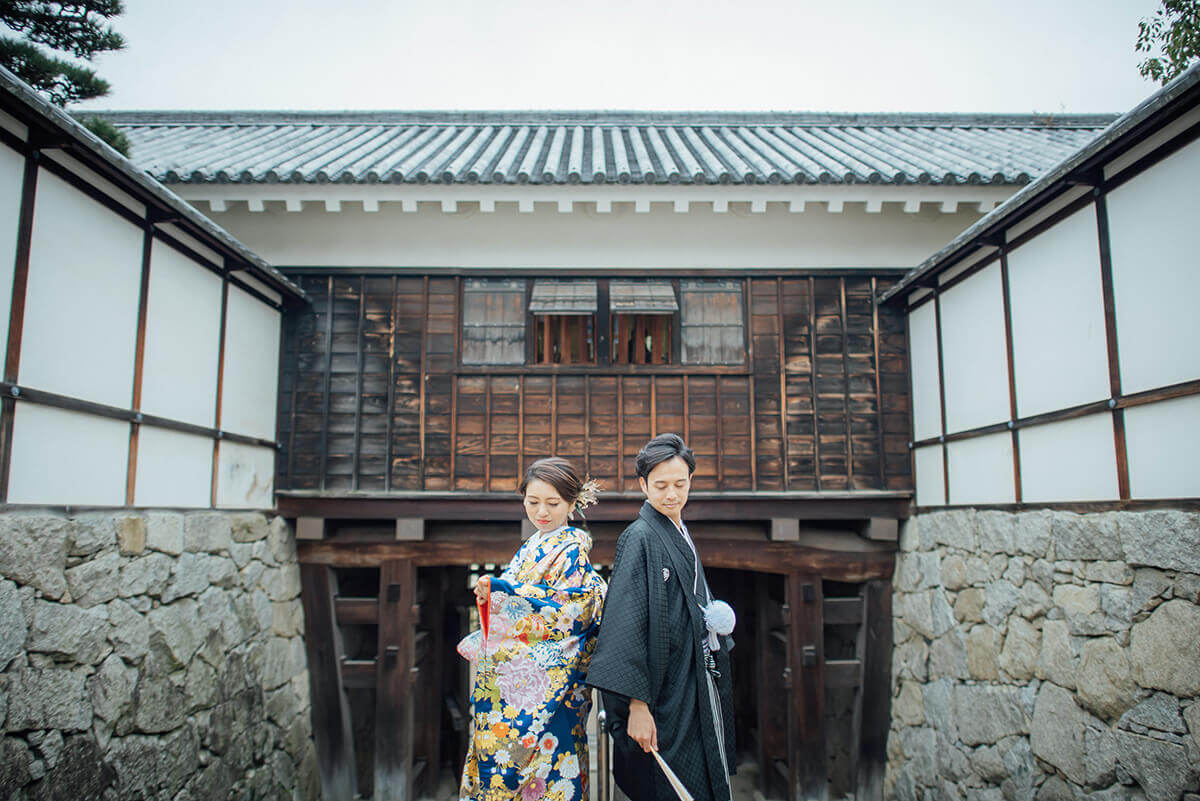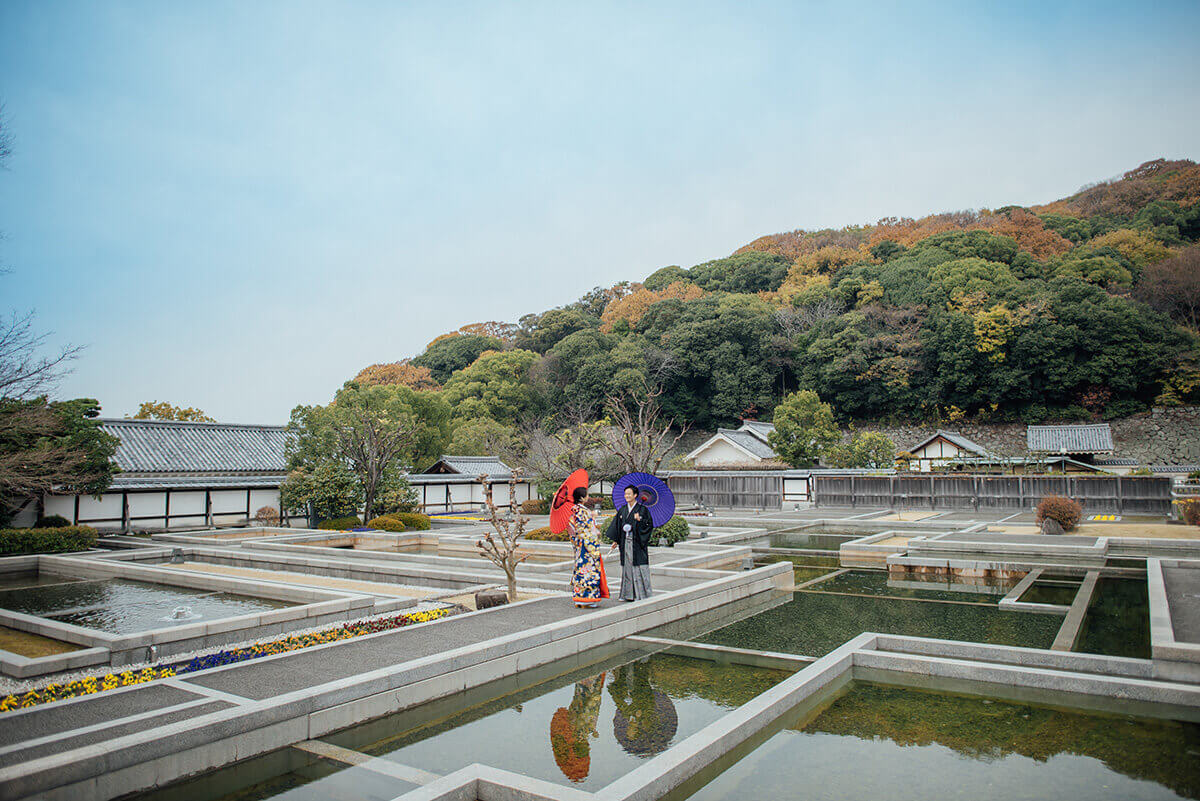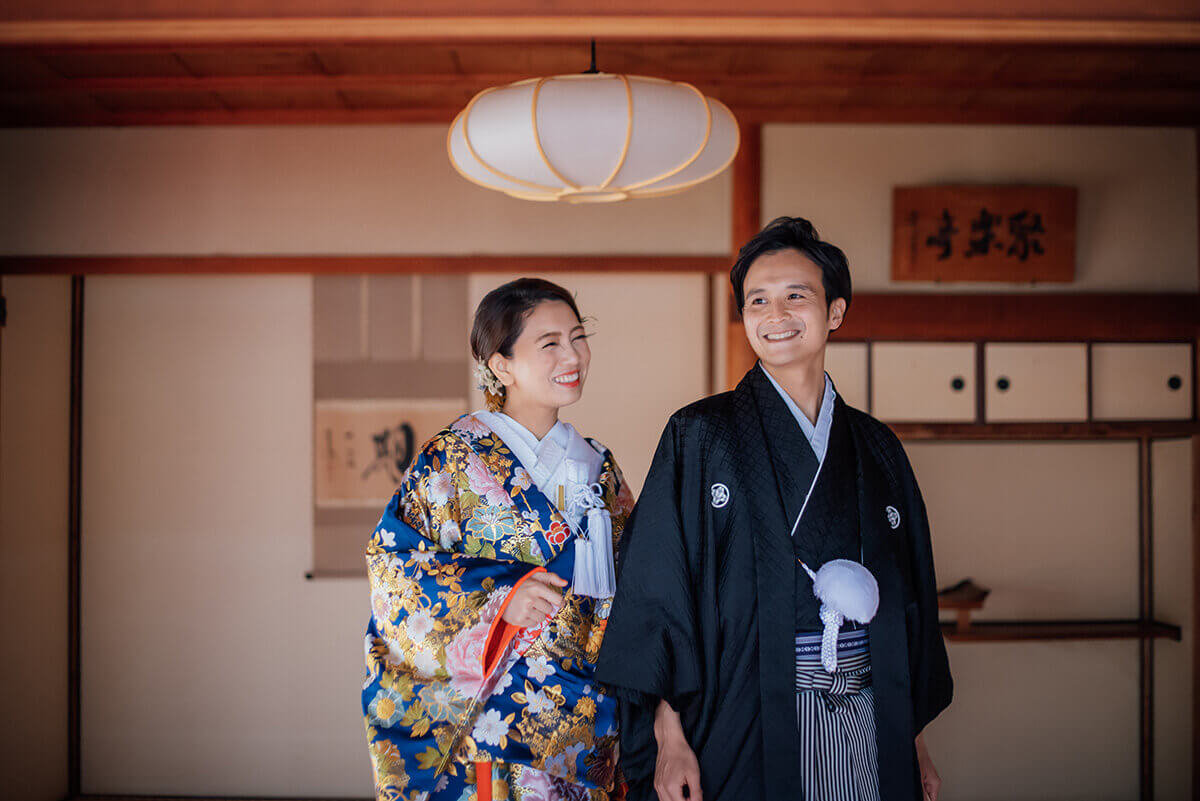 In 2006, it was ranked as the most popular location for proposing. A check-in place not to be missed by couples from overseas.
The courtyard covers a vast area and has a distinctive architectural pattern. There is also a traditional Japanese tea room where you can take pictures sitting down in a kimono. The red leaf season especially is the best season both for photo shooting and sight seeing.