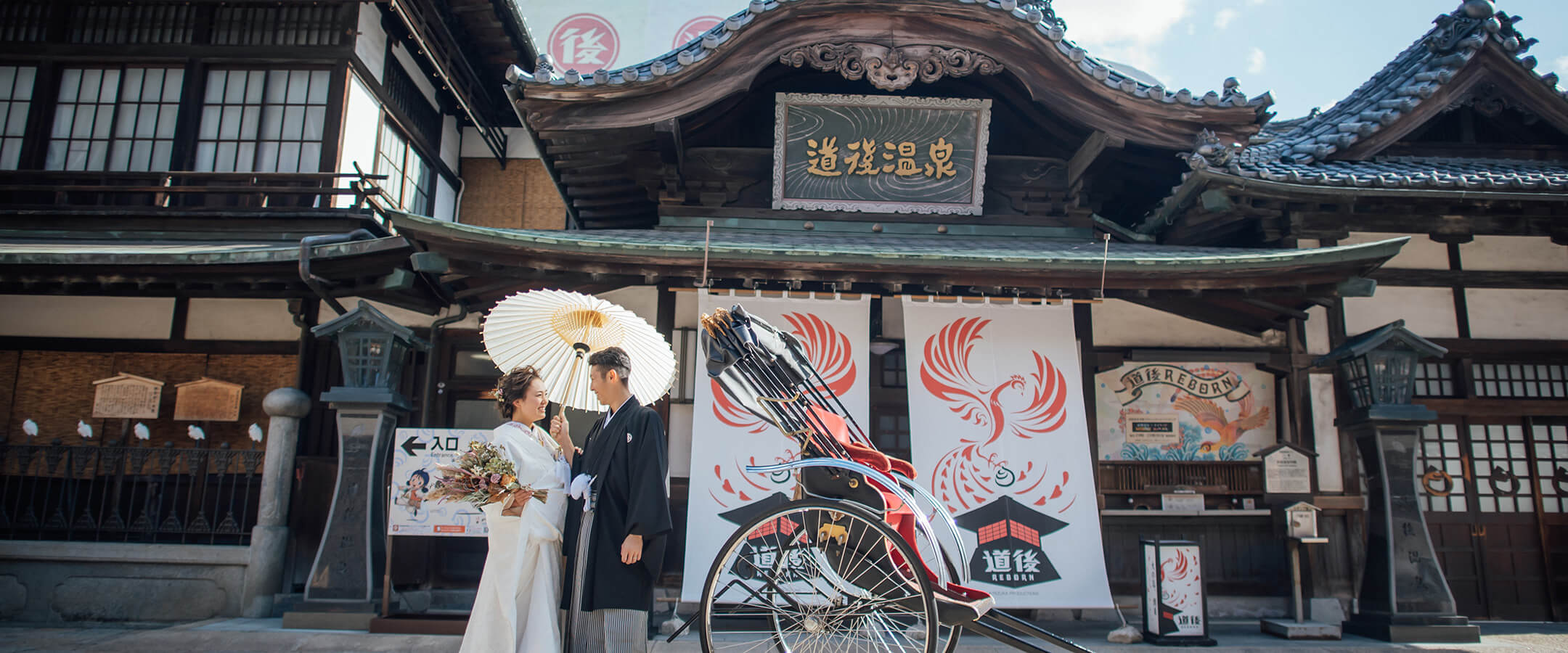 Dogo Hot Springs & Dogo Park
[Add. Fee ¥165,000 when using a rickshaw]
The location of "Spirited Away" reappears in Dogo Onsen The Dogo Onsen building was built in the Meiji era in 1894. It has a history of more than 100 years and is one of the most famous hot springs in Japan, and it one of the favorite spots of the royal family. It is said that the inspiration for "Spirited Away" came from this distinct location. The traditional shopping streets and souvenir shops adds a rich Japanese flavor.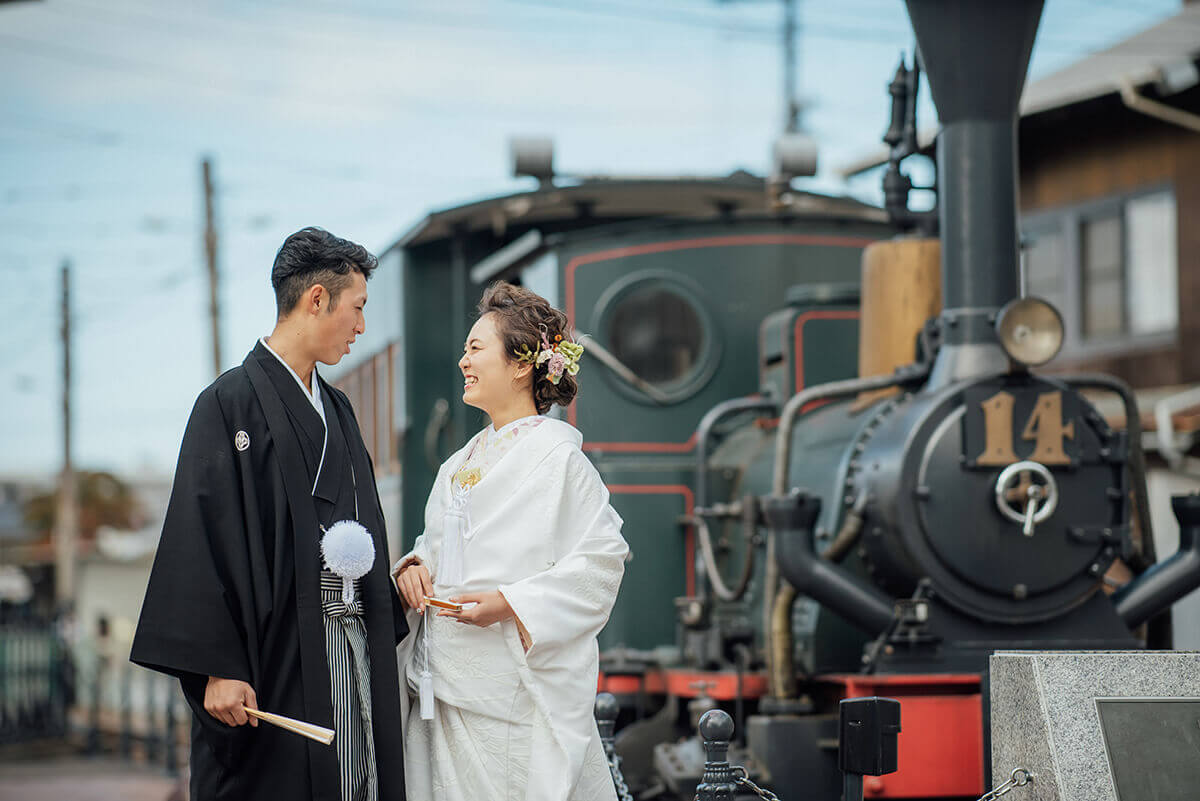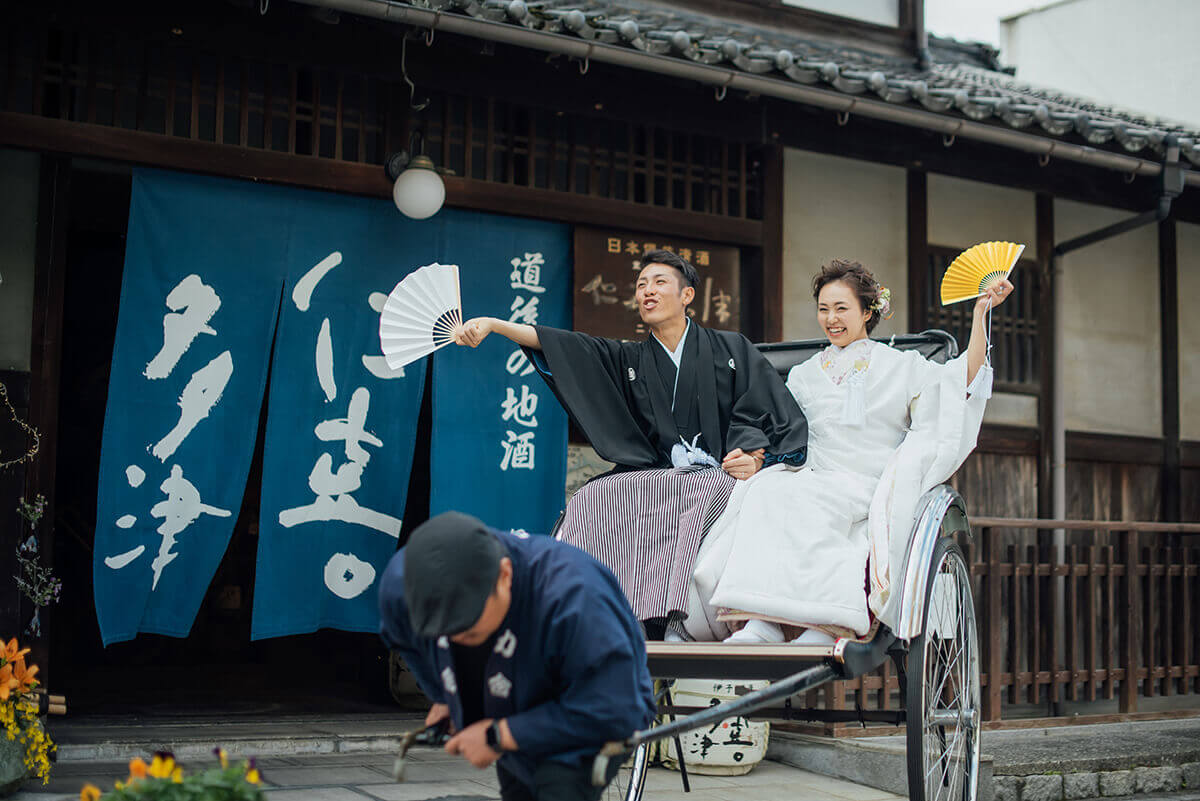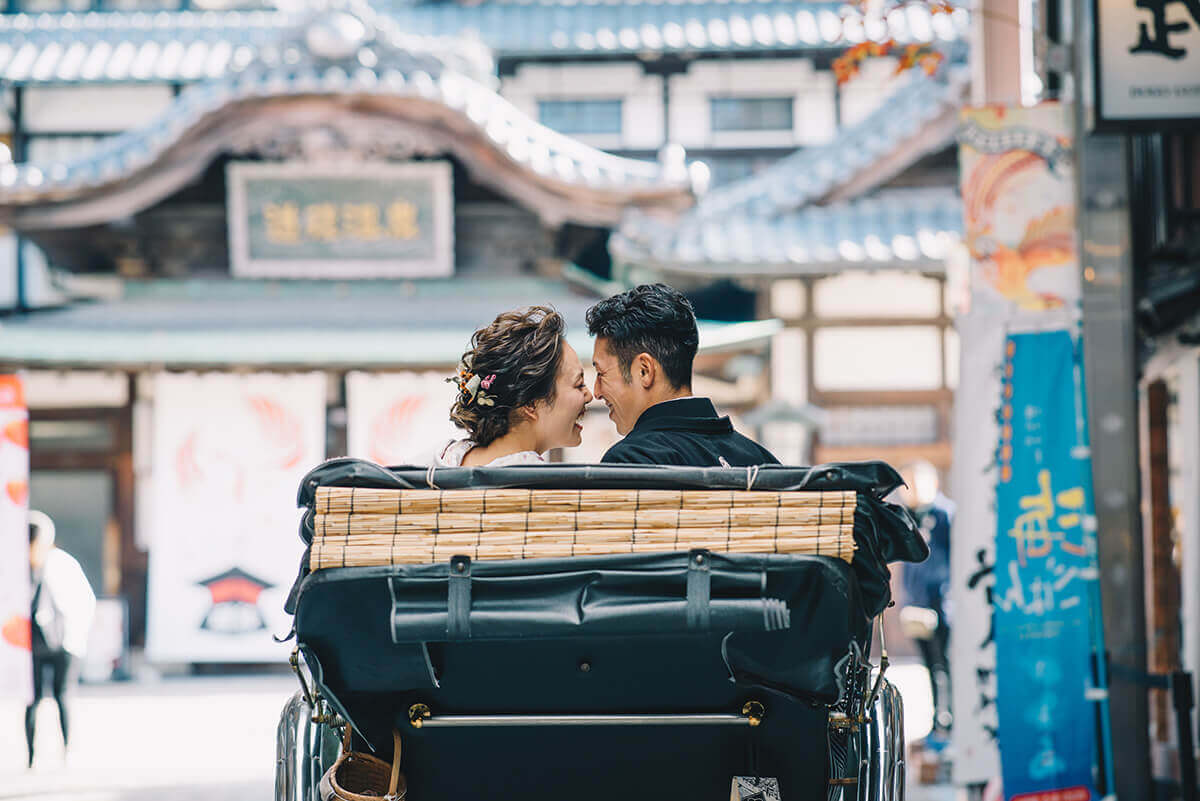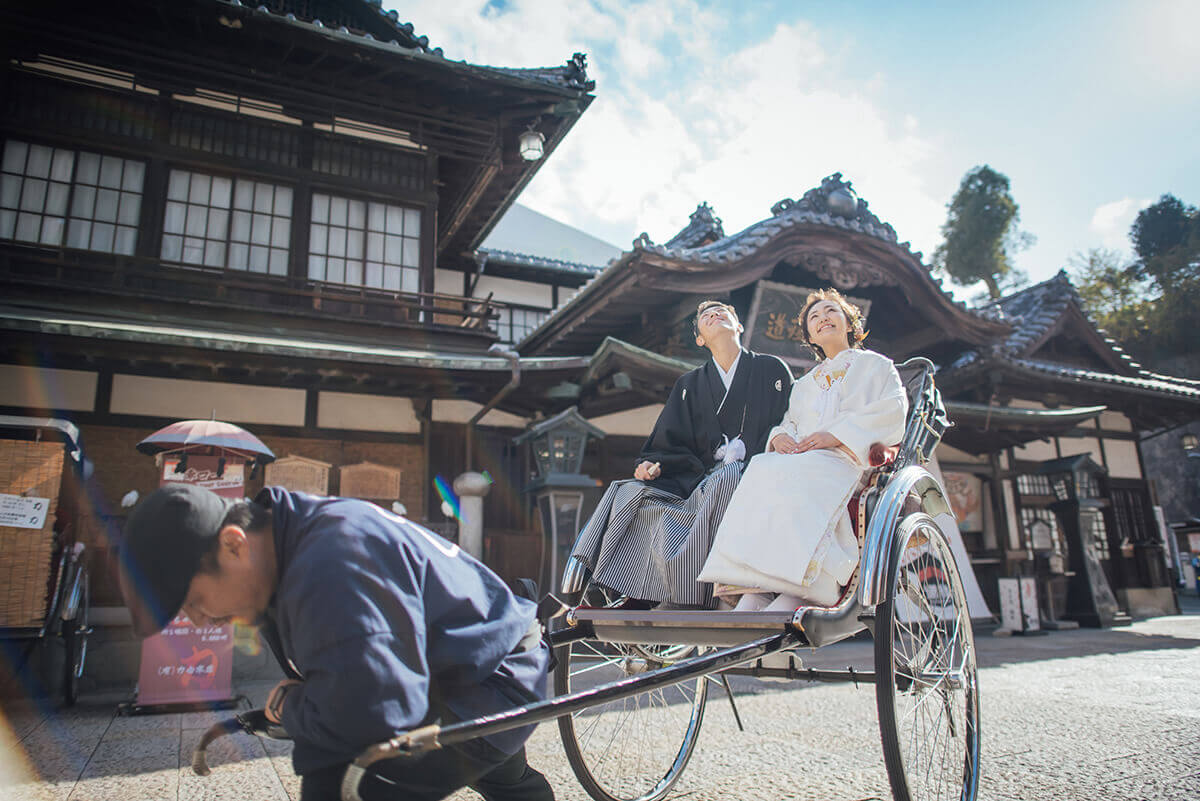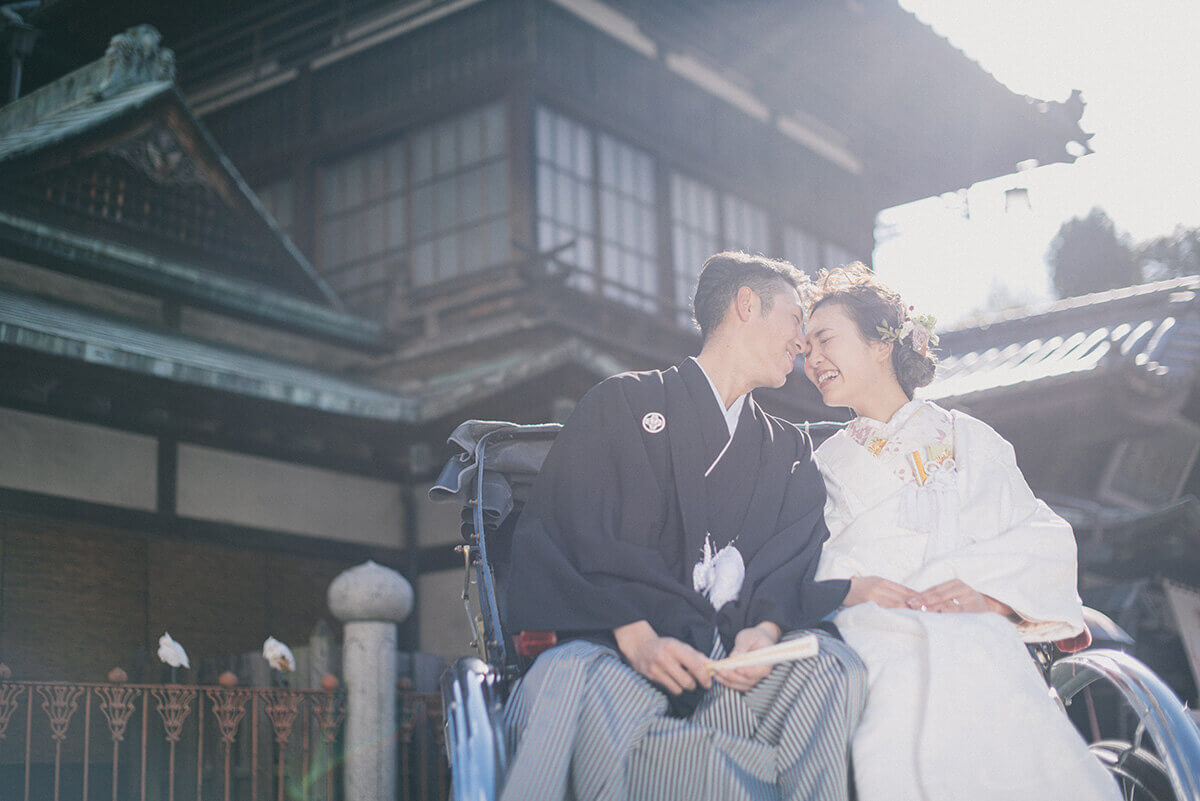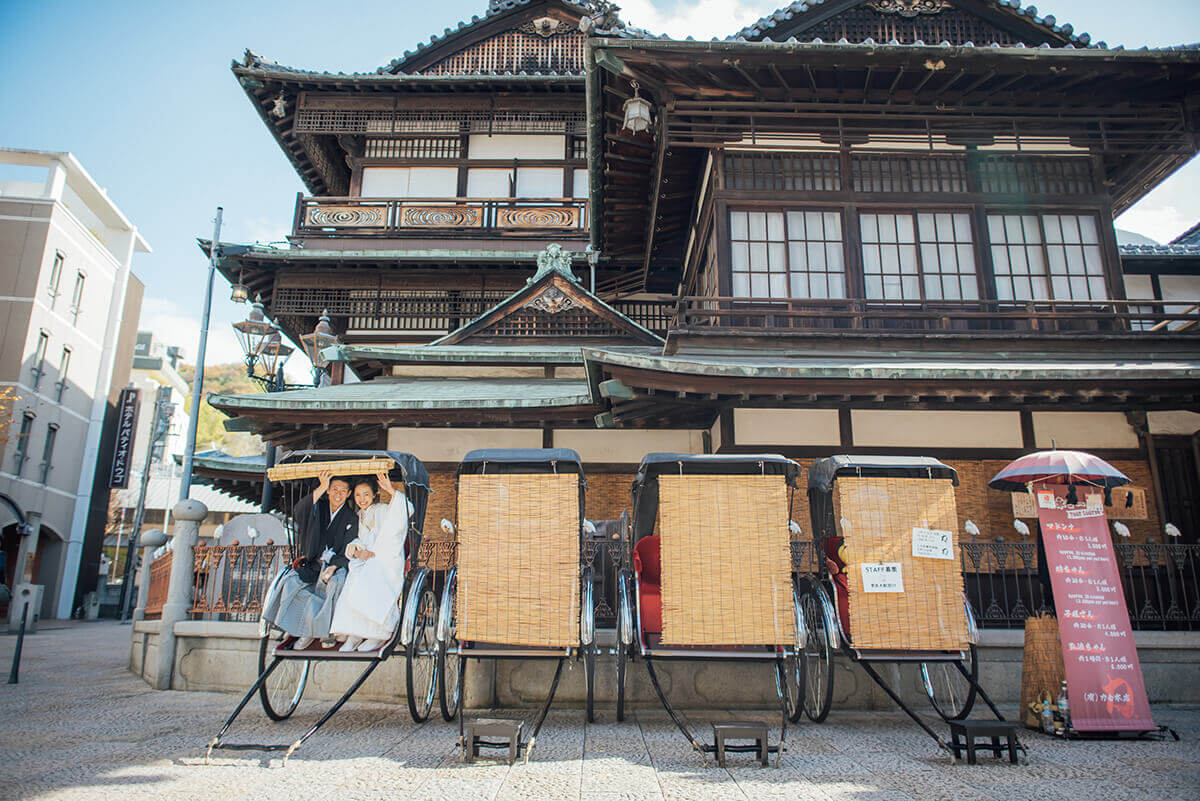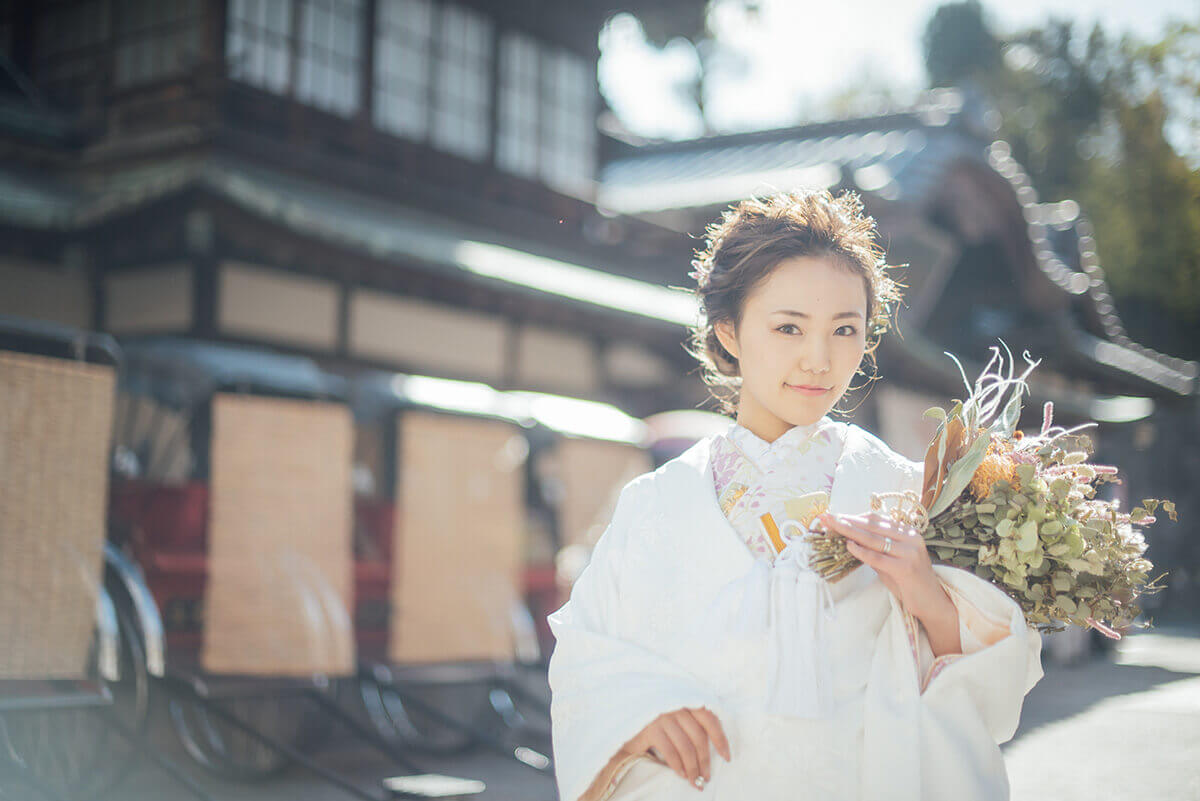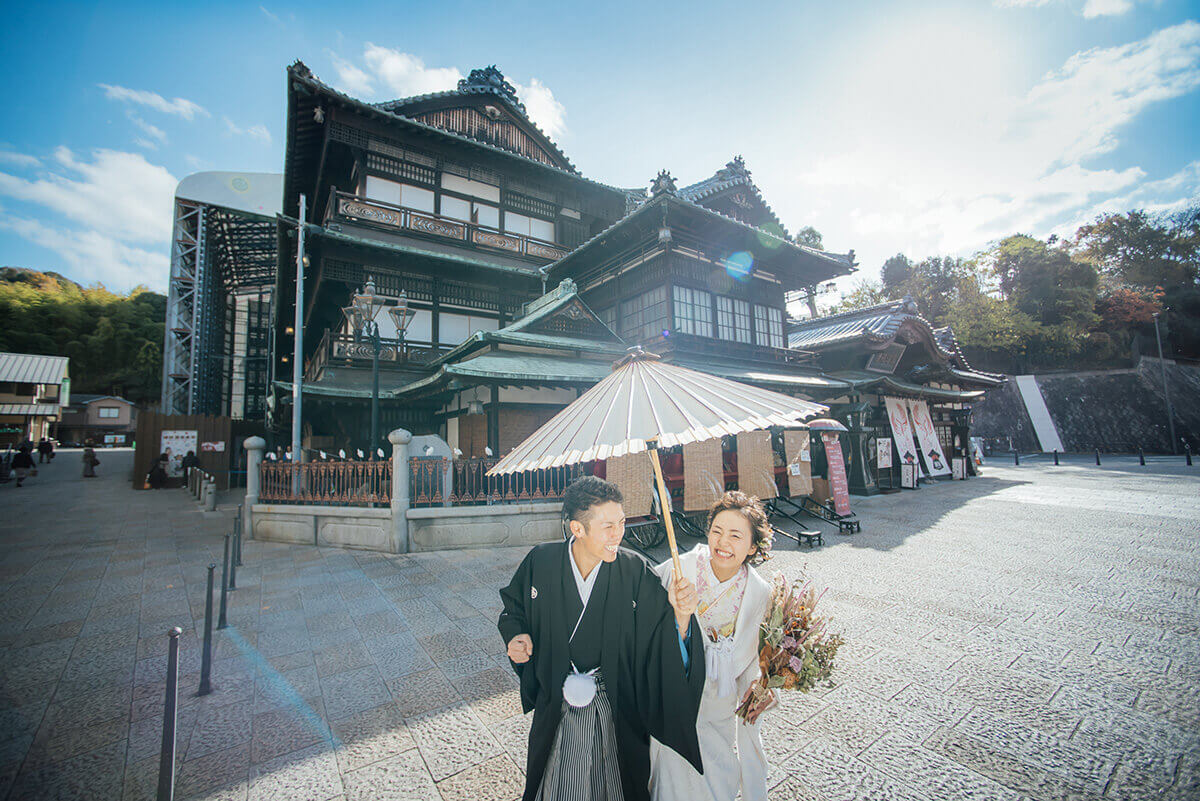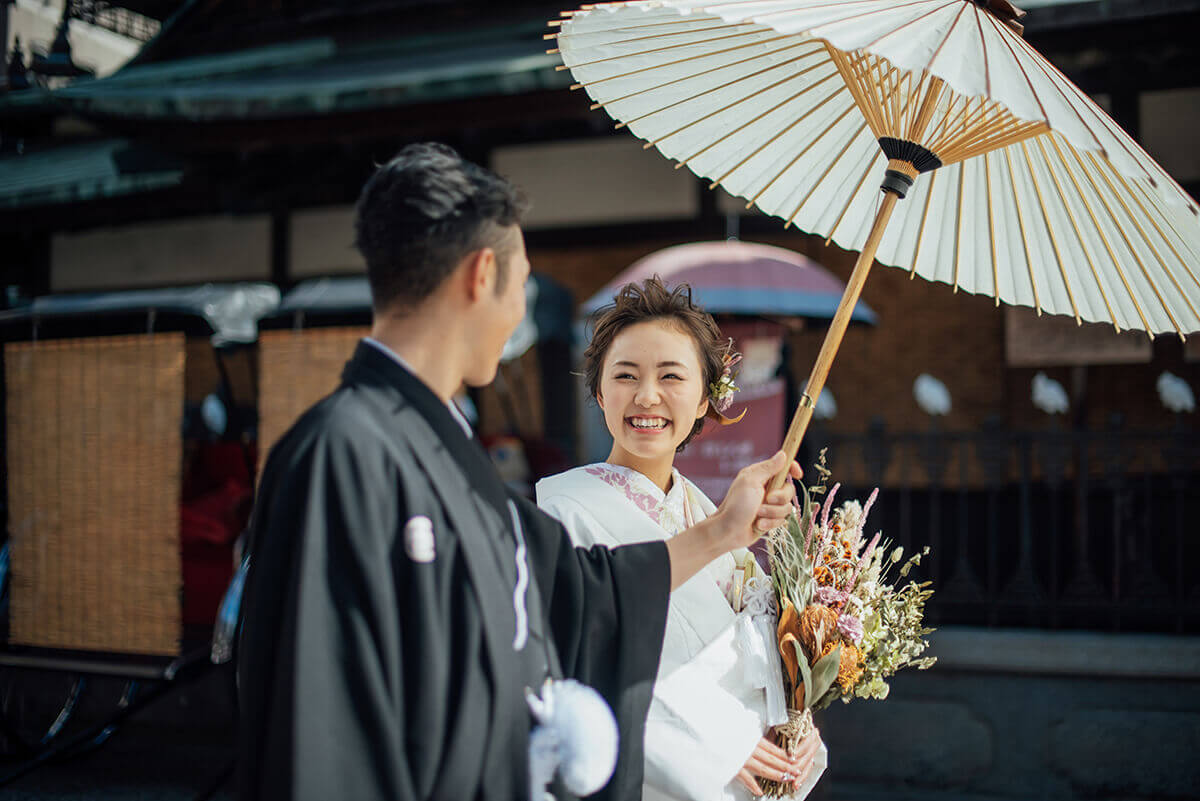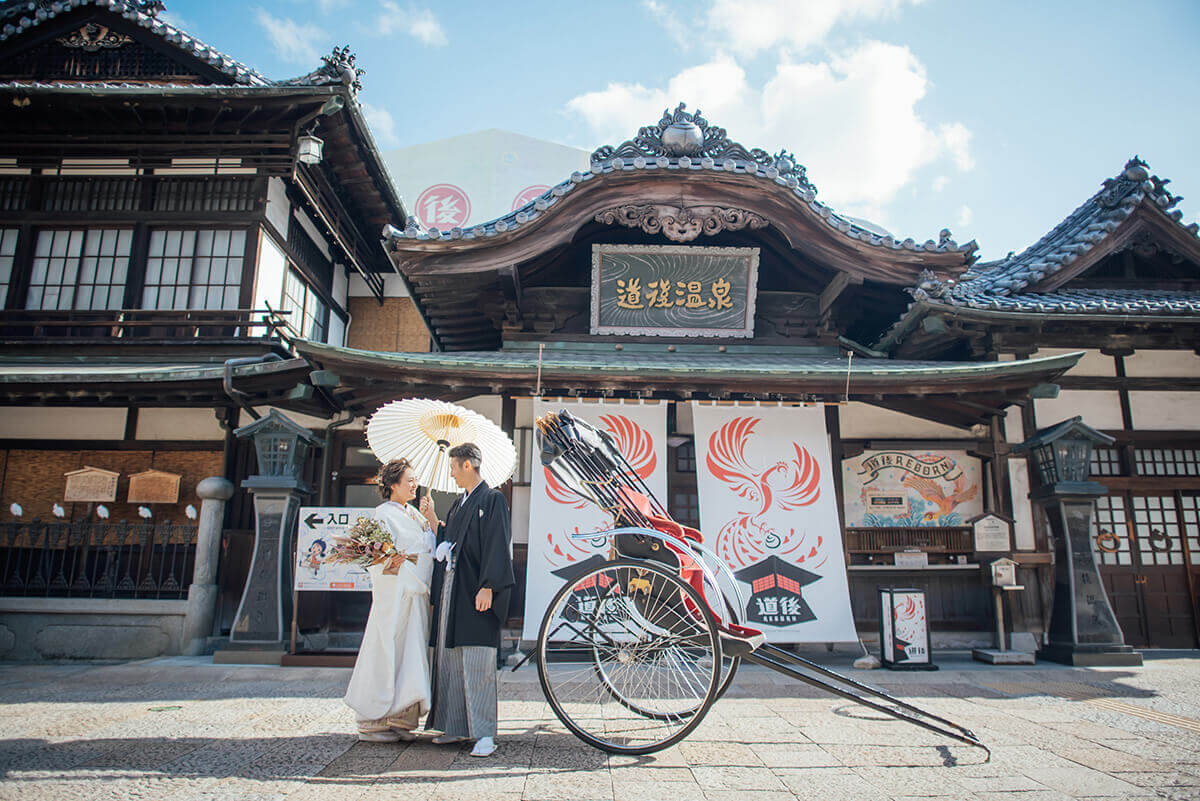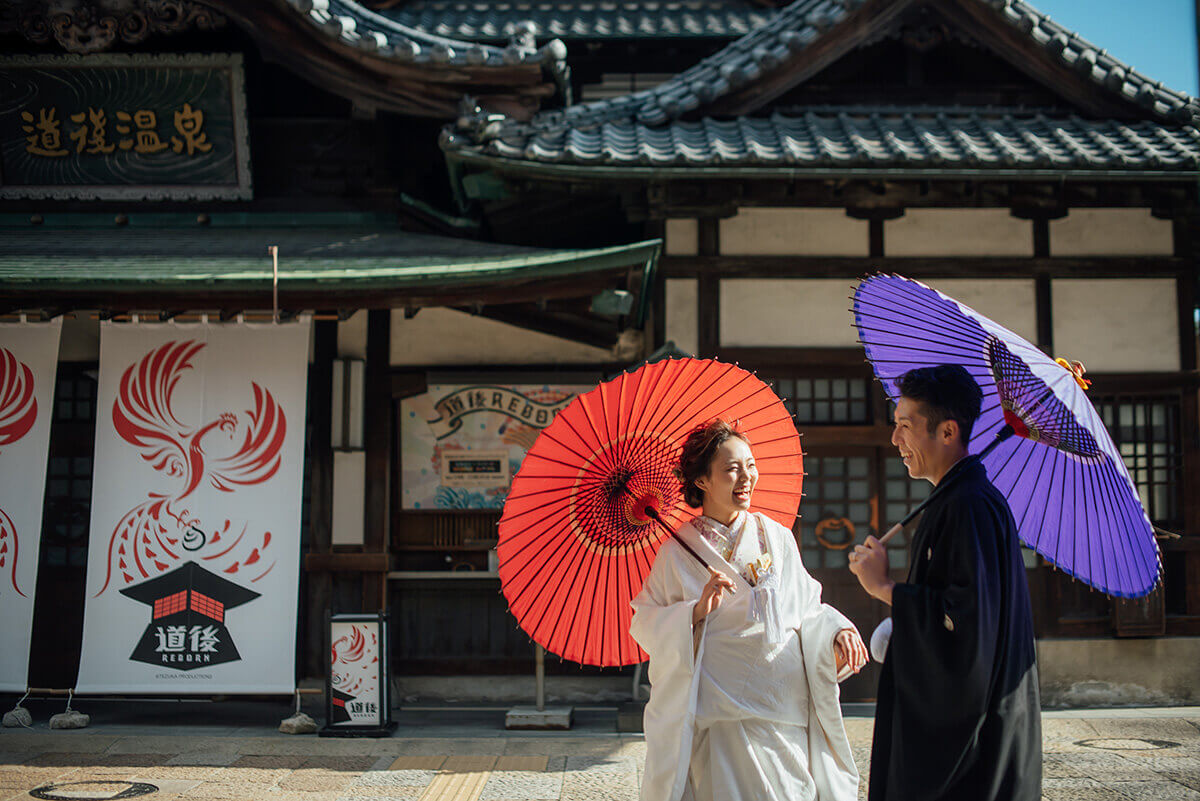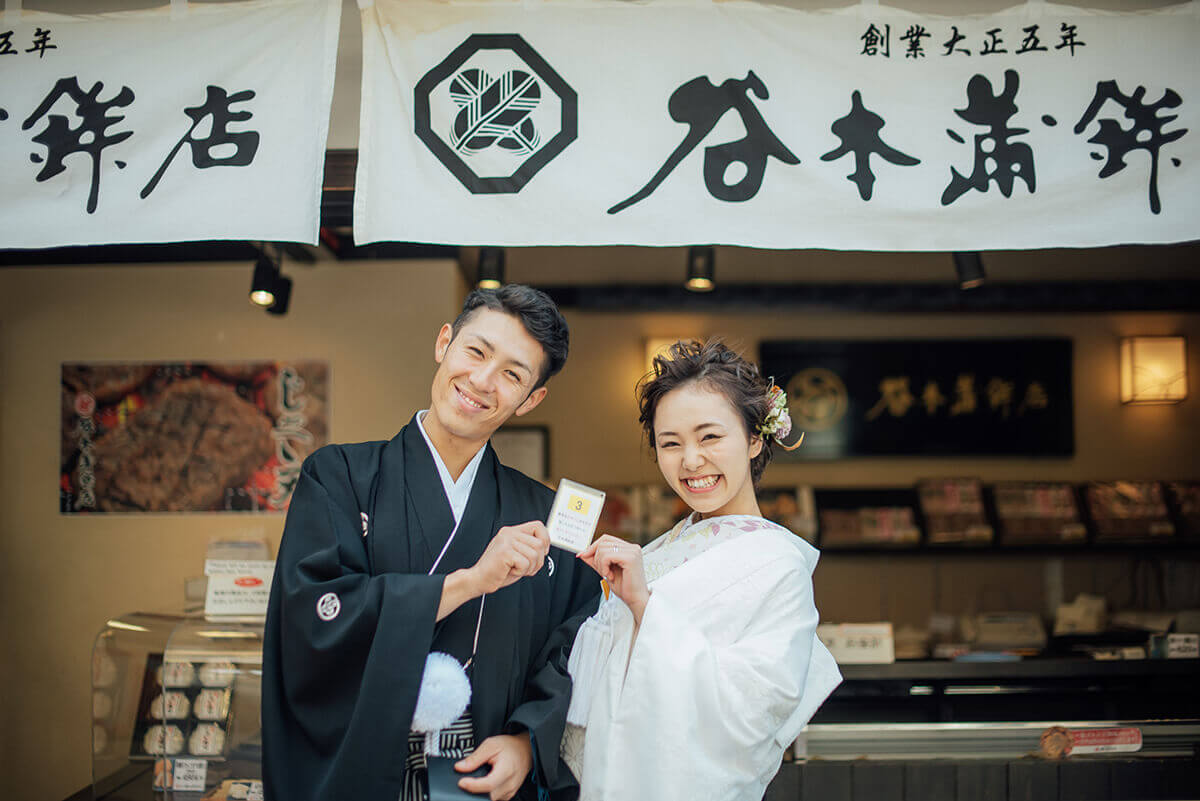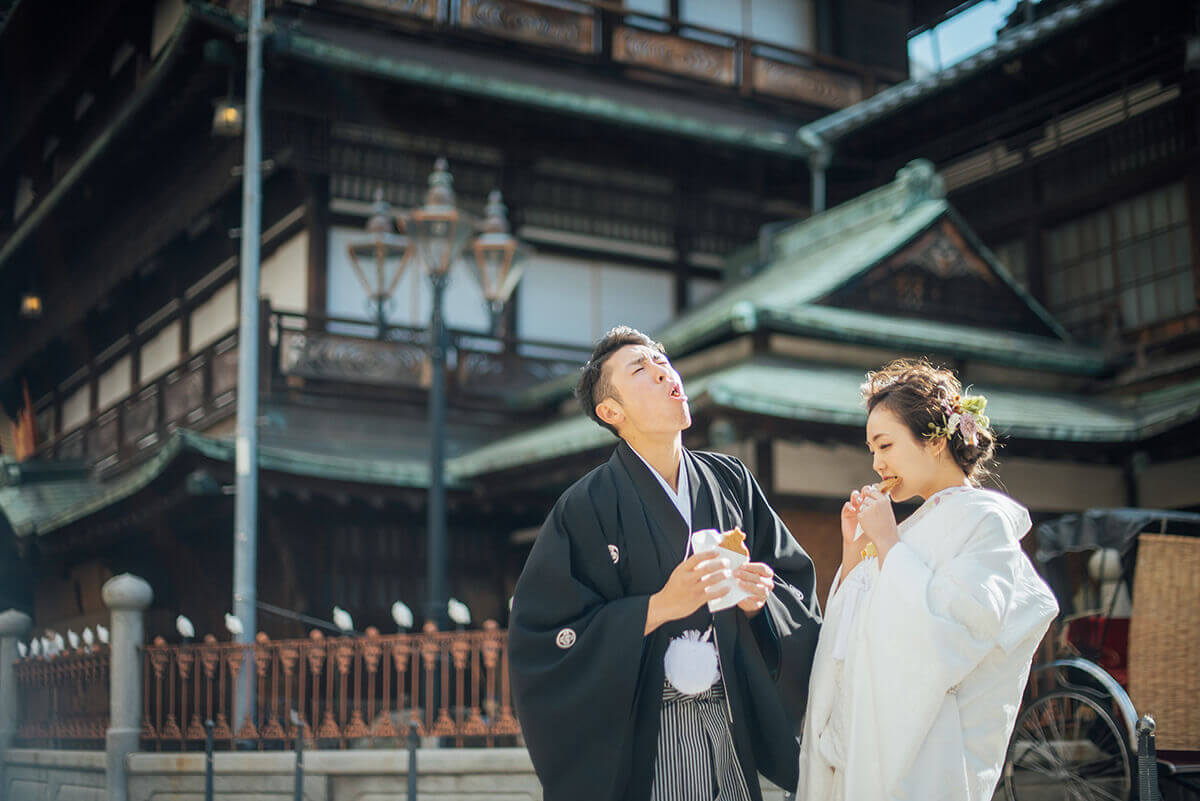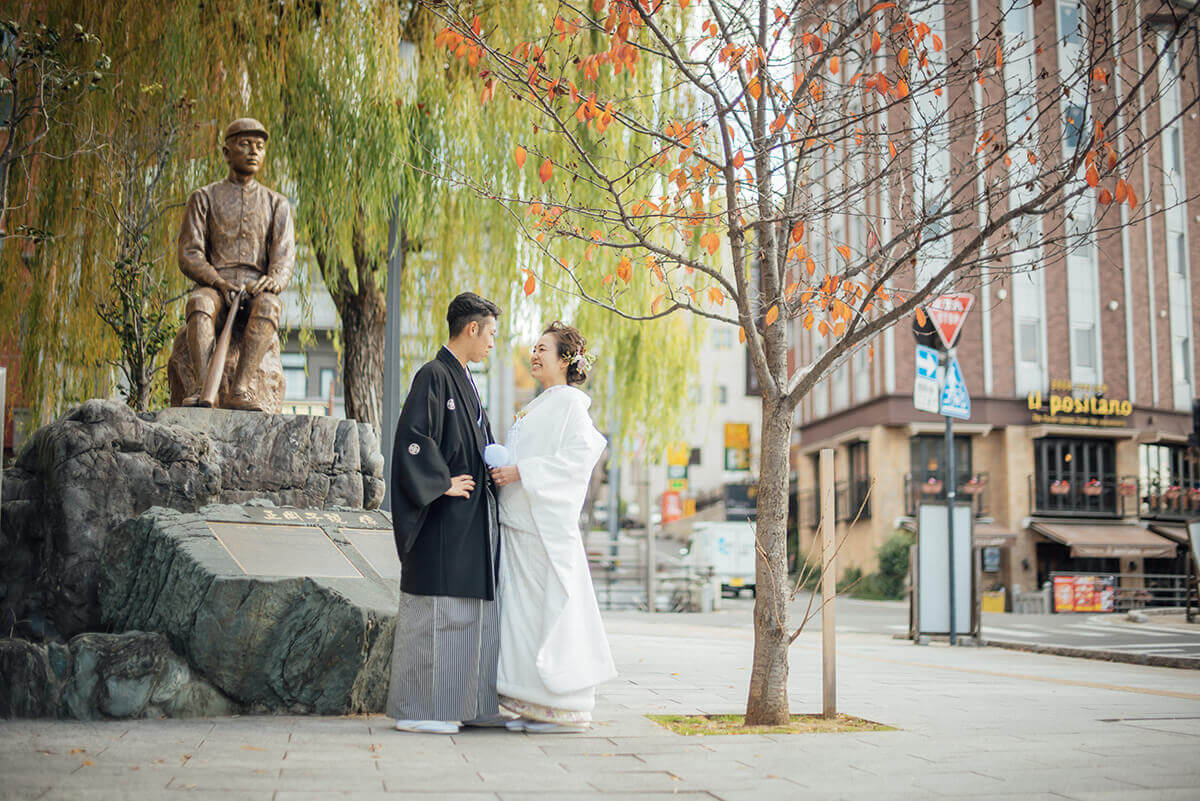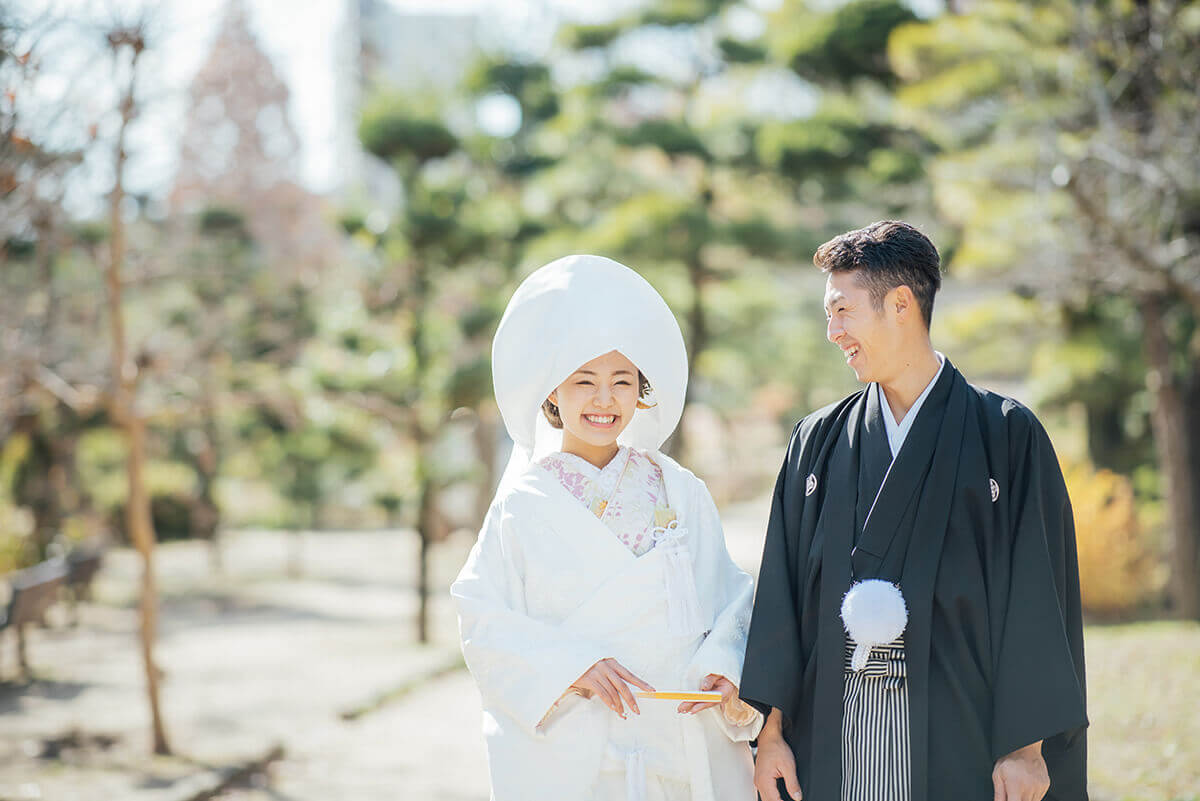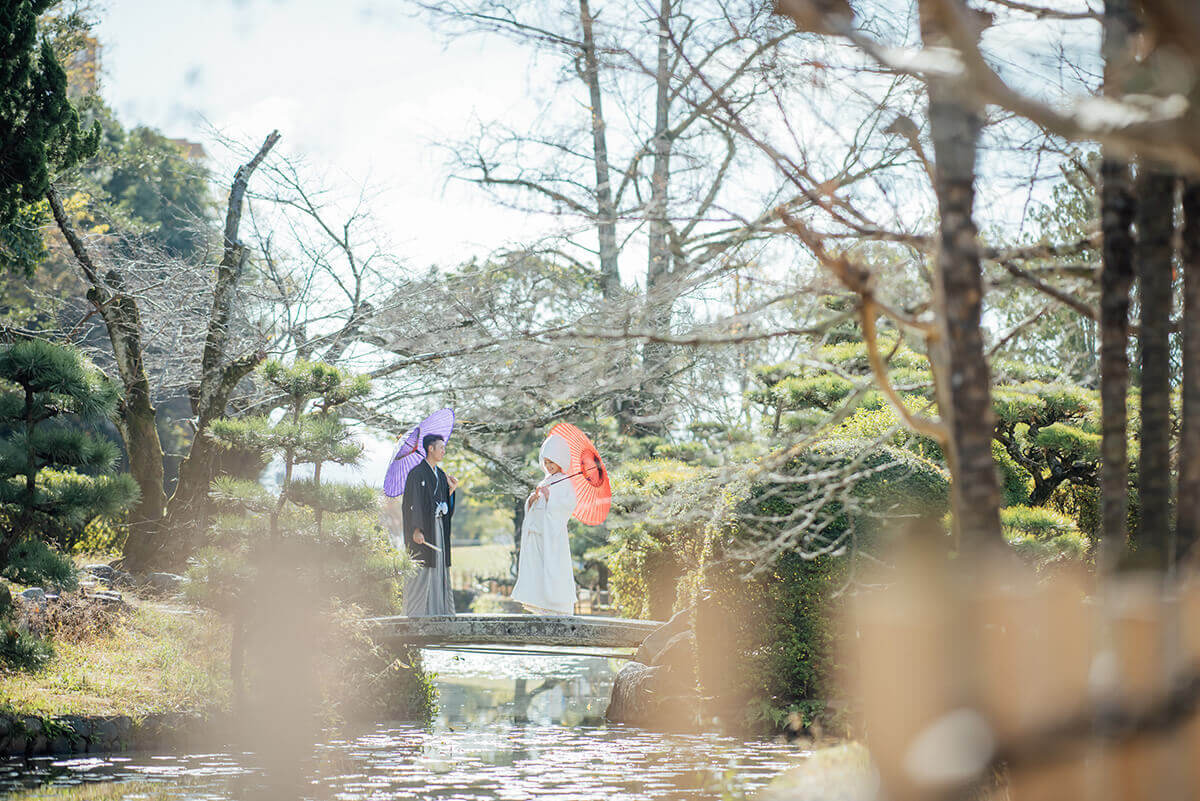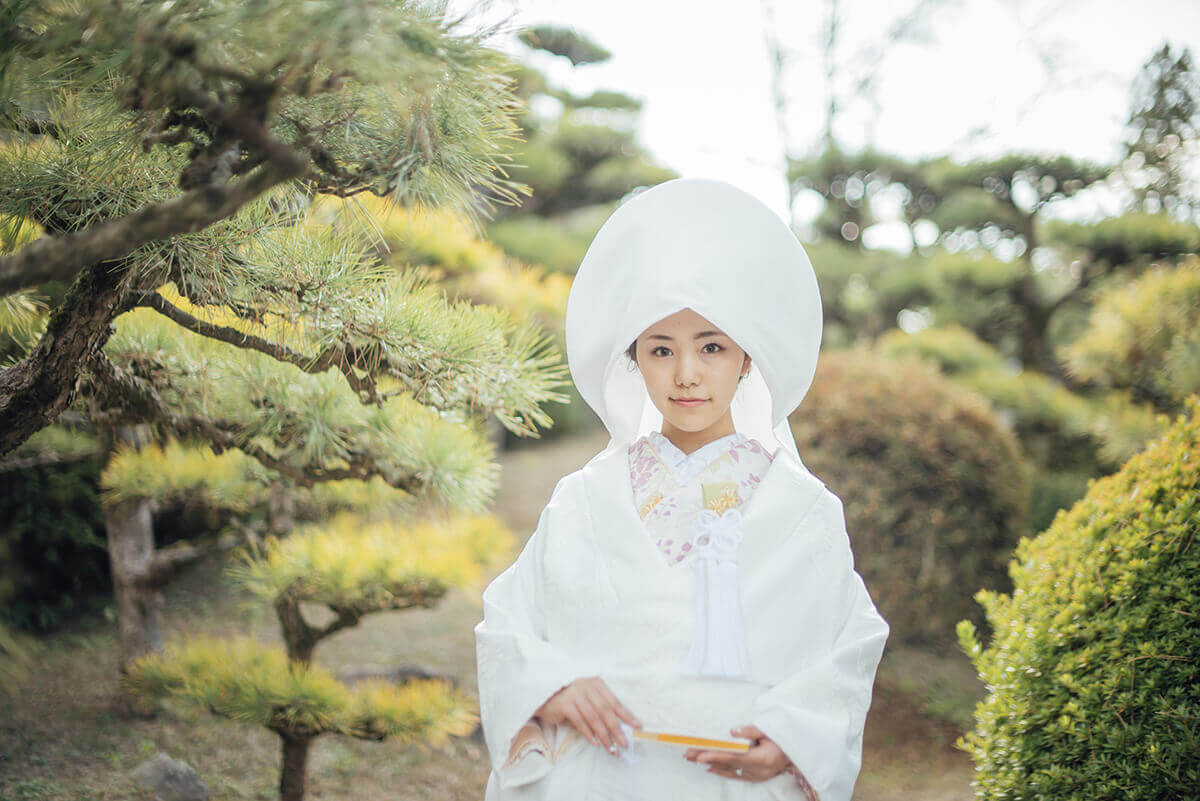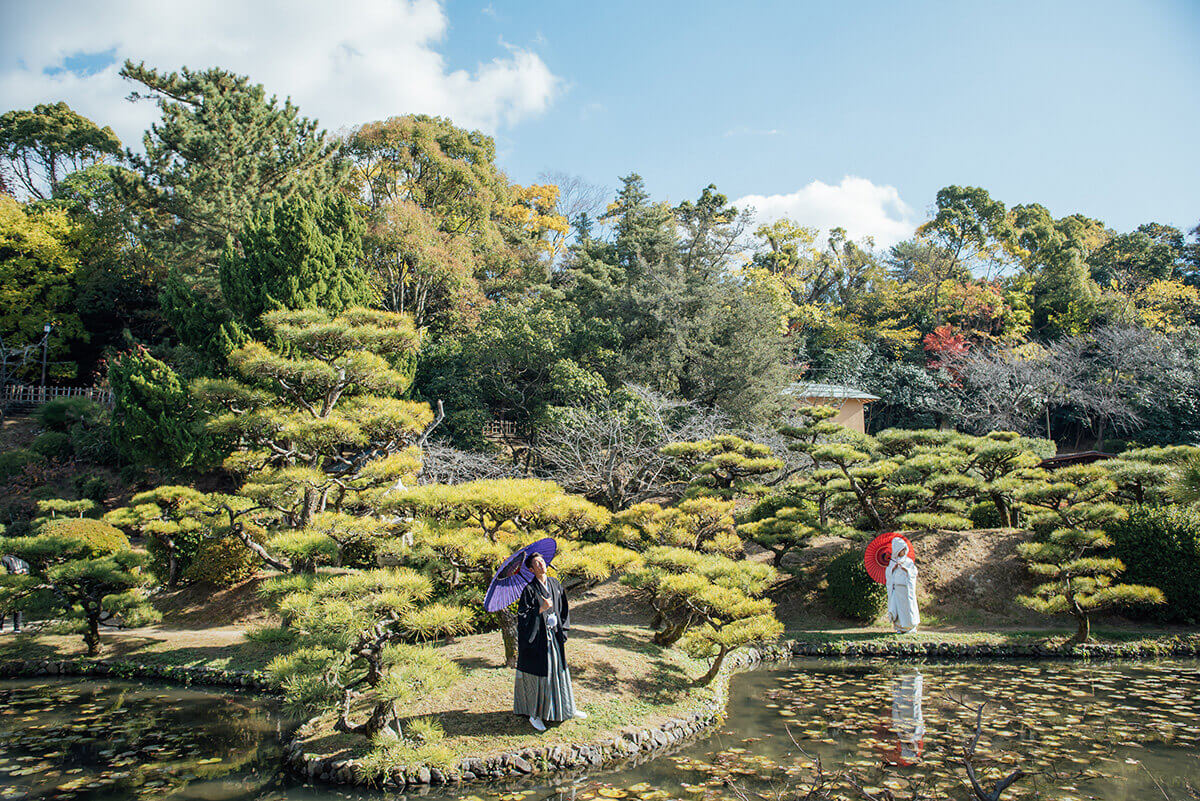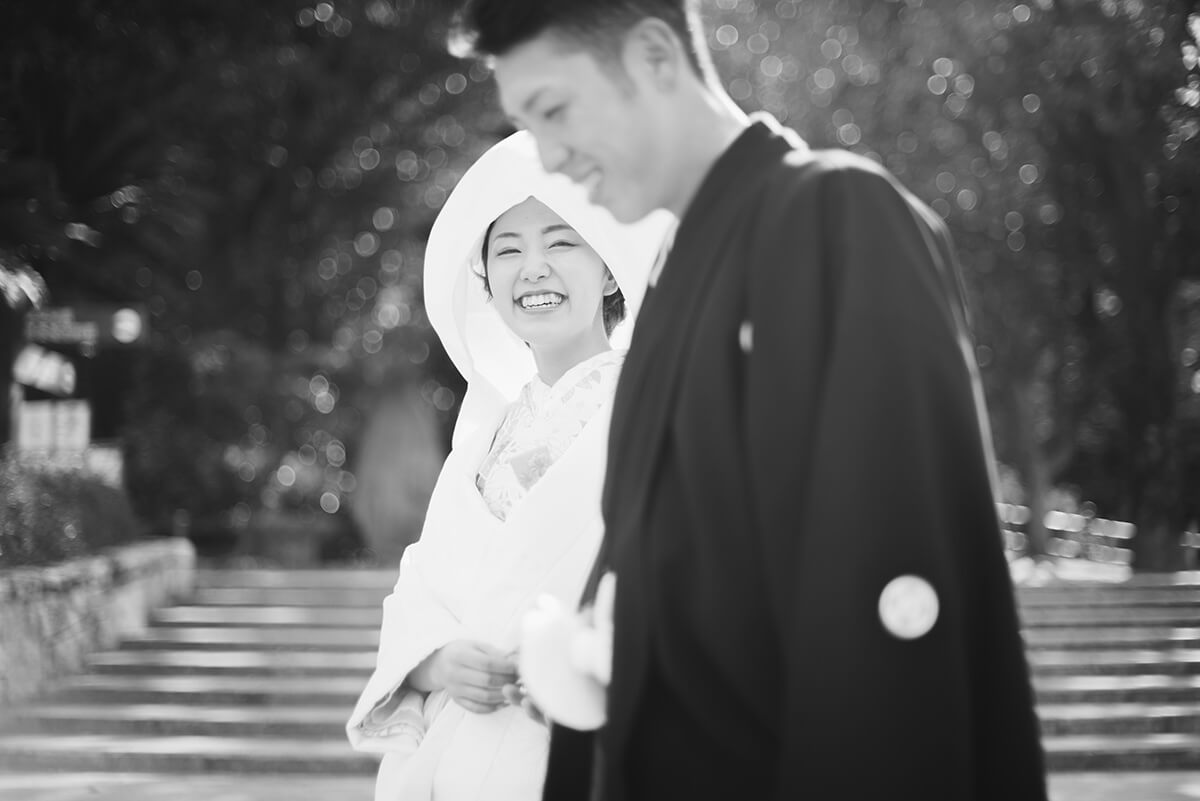 Kimono bride's trip to the streets of Japan
Take a walk from the Dogo Onsen and discover the town riding the "Bocchan" train, then to the shopping street to eat some snacks, and finally an elegant tour where you can take photos in the fresh air in the nearby green park.