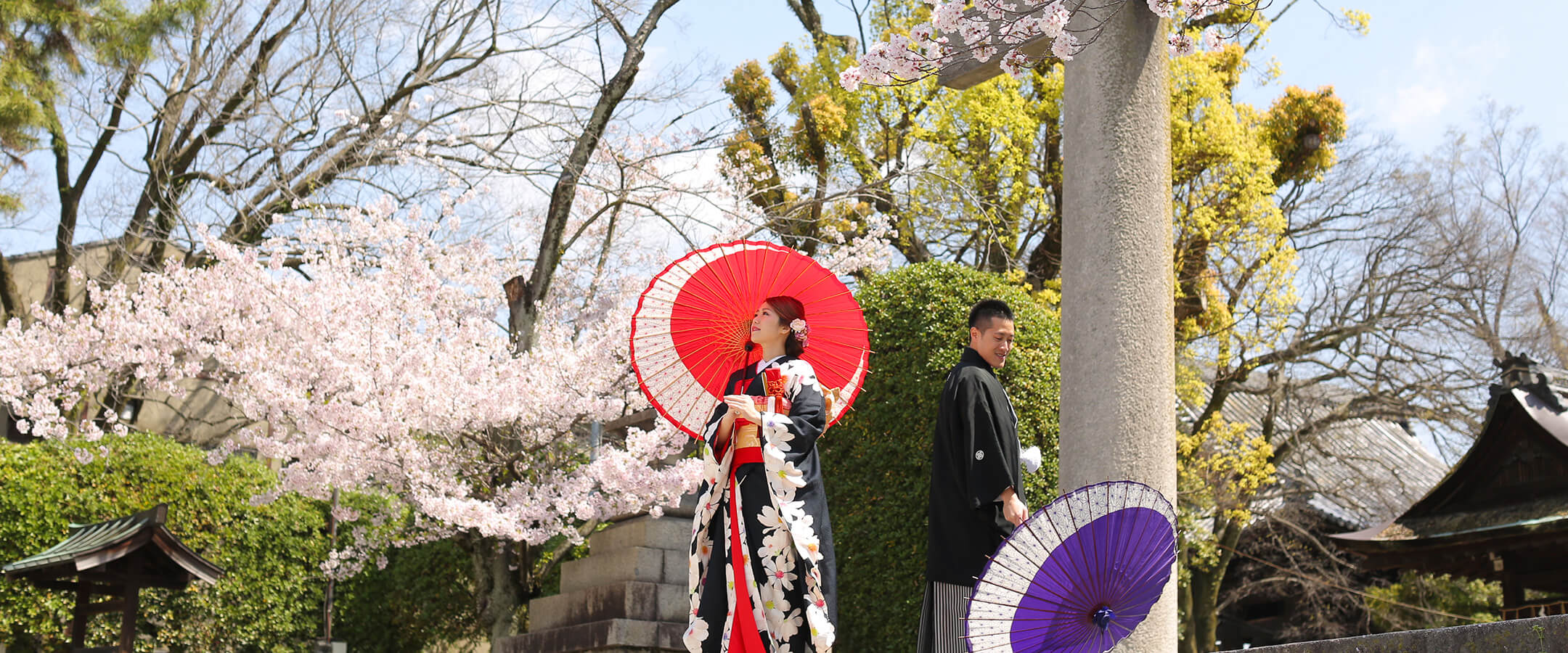 Toyokuni shrine
[Add. Fee ¥5,500(including tax)]
[Closed on 8th, 18th, 28th of each month]
Red buildings and green gardens, an authentic and ancient shrine. Toyokuni Shrine is an ancient shrine connected with Toyotomi Hideyoshi. The Karamon at the front of the shrine is also a valuable architecture identified as a national treasure. The glamorous and magnificent decorations is surely worth a visit. The shrine is coloured with the authentic shade of red, which appeared even more splendid when combined with the greeneries of the gardens.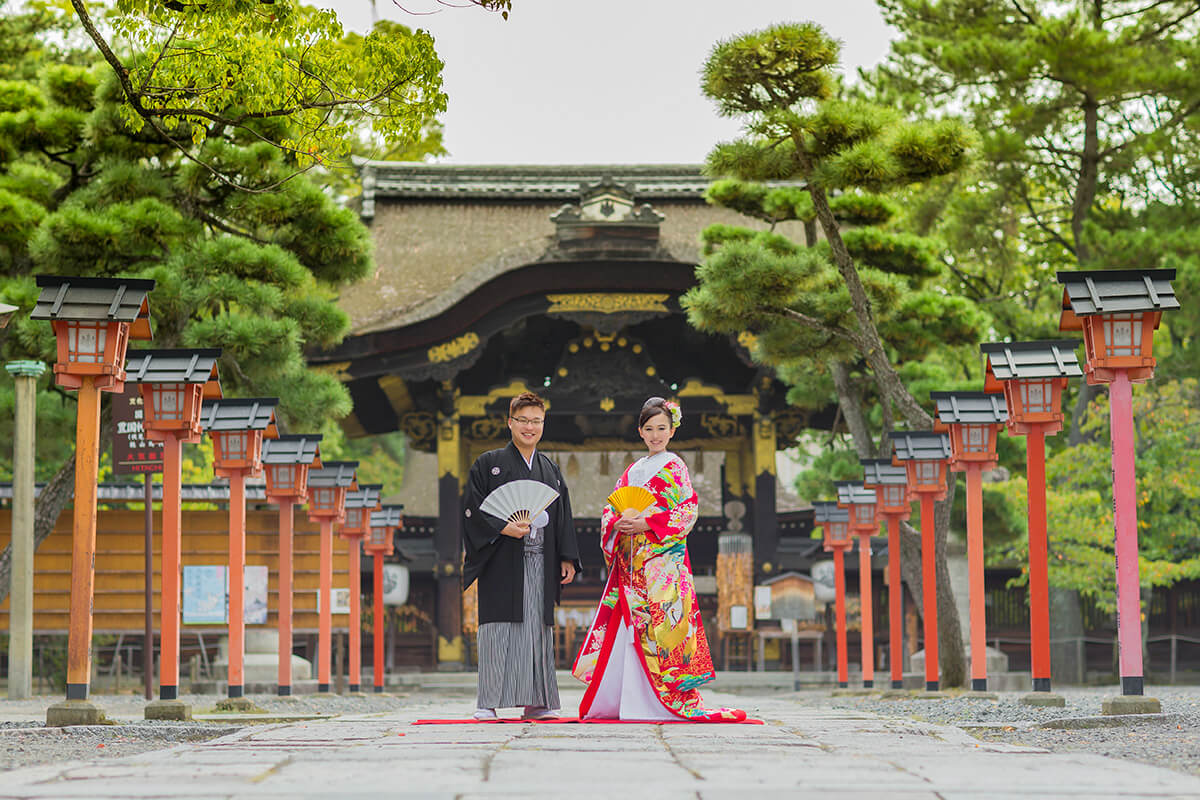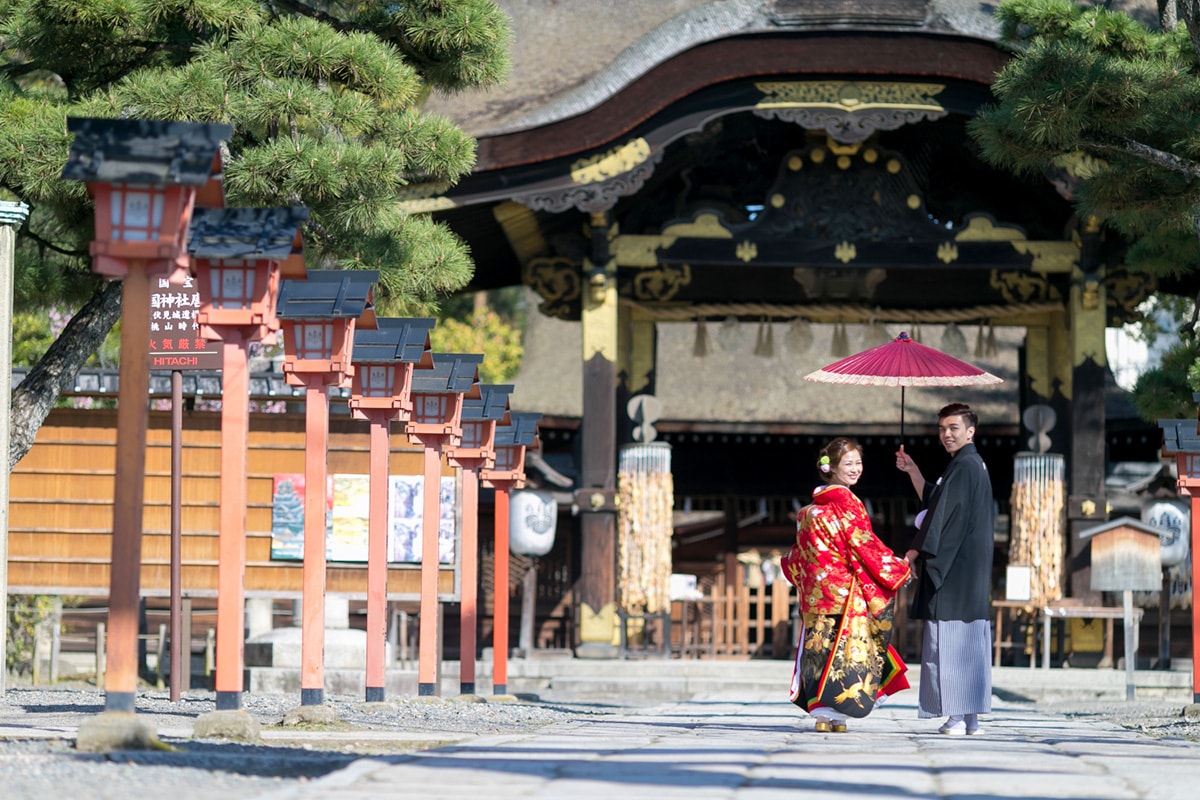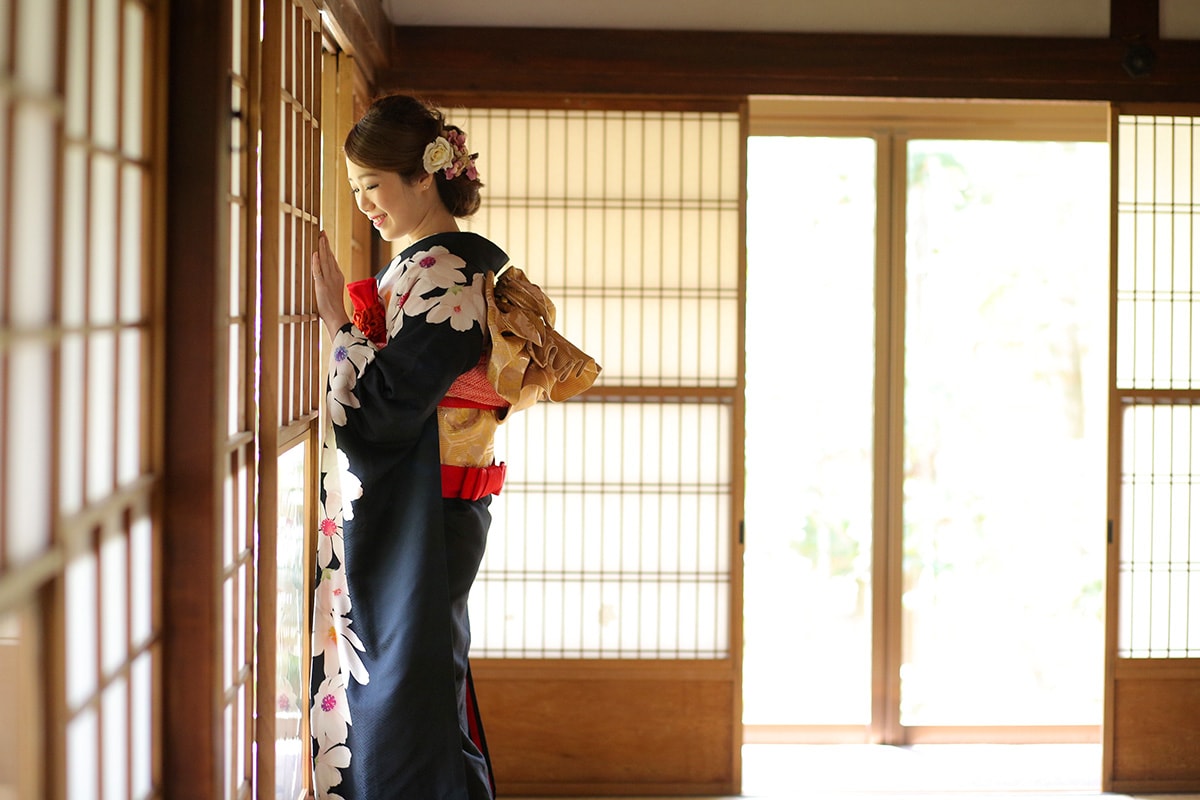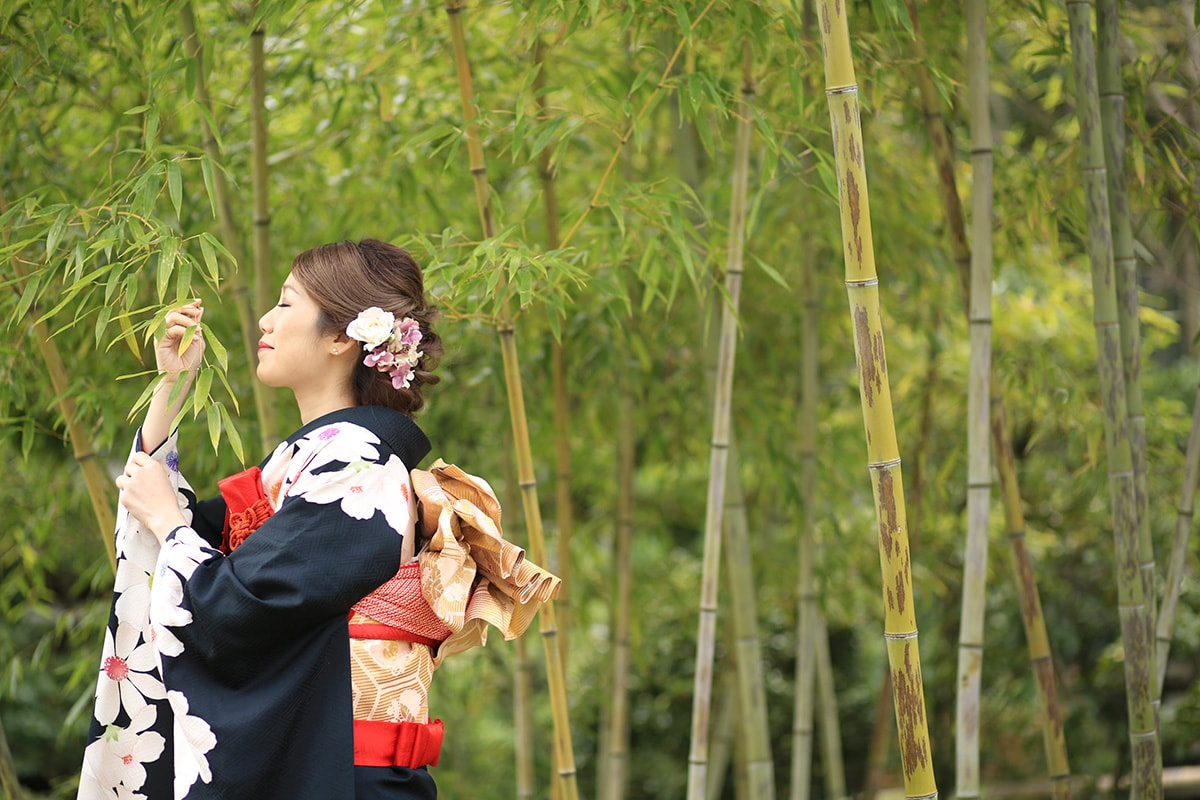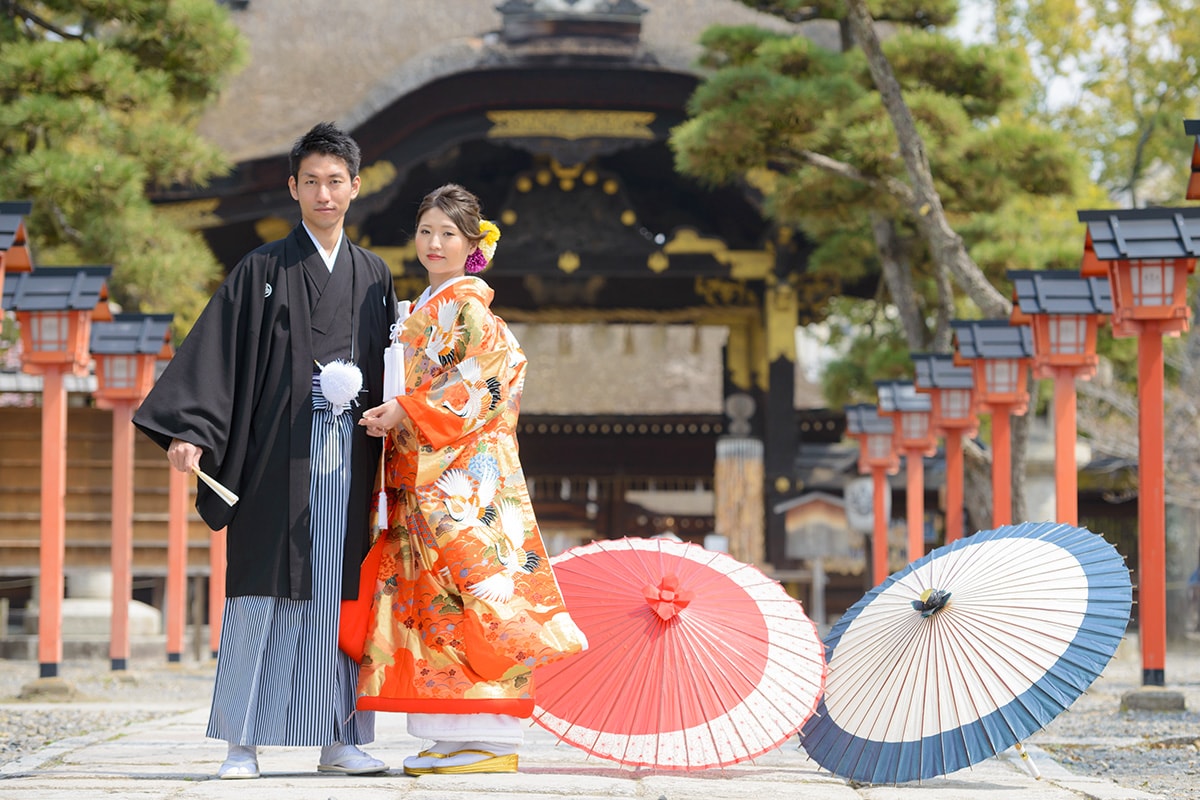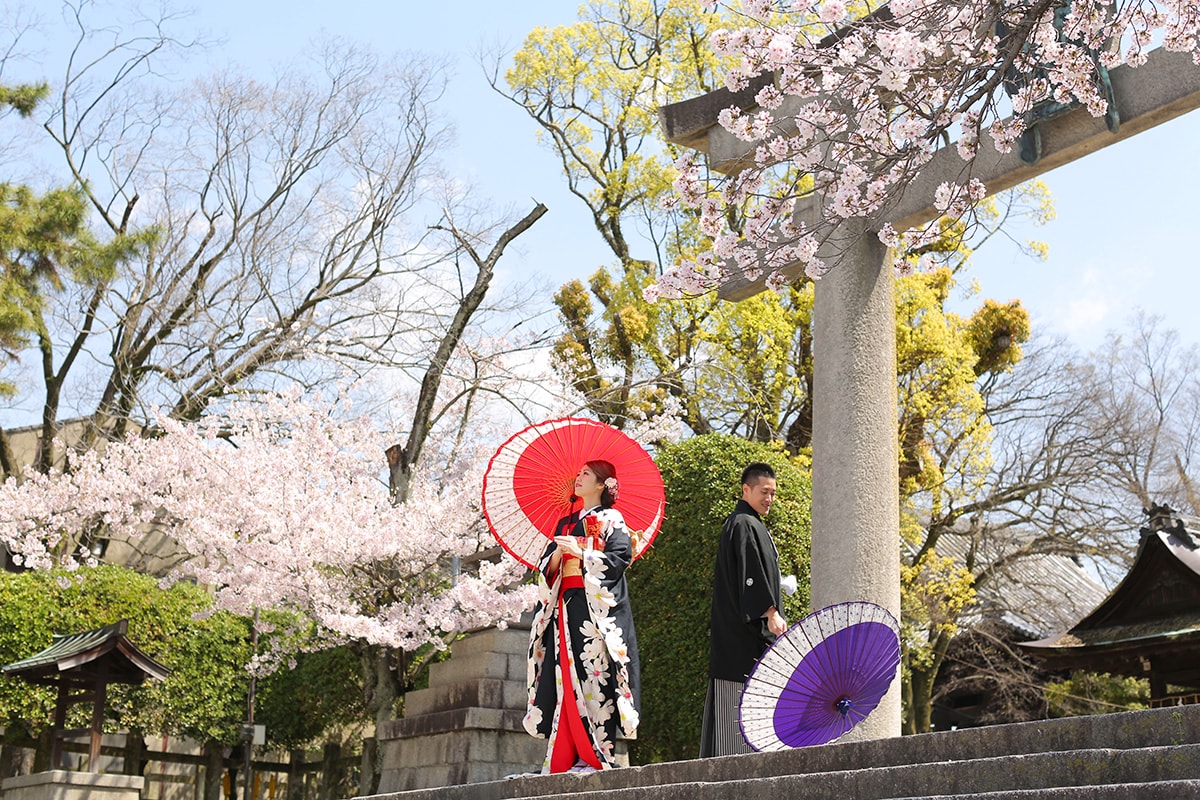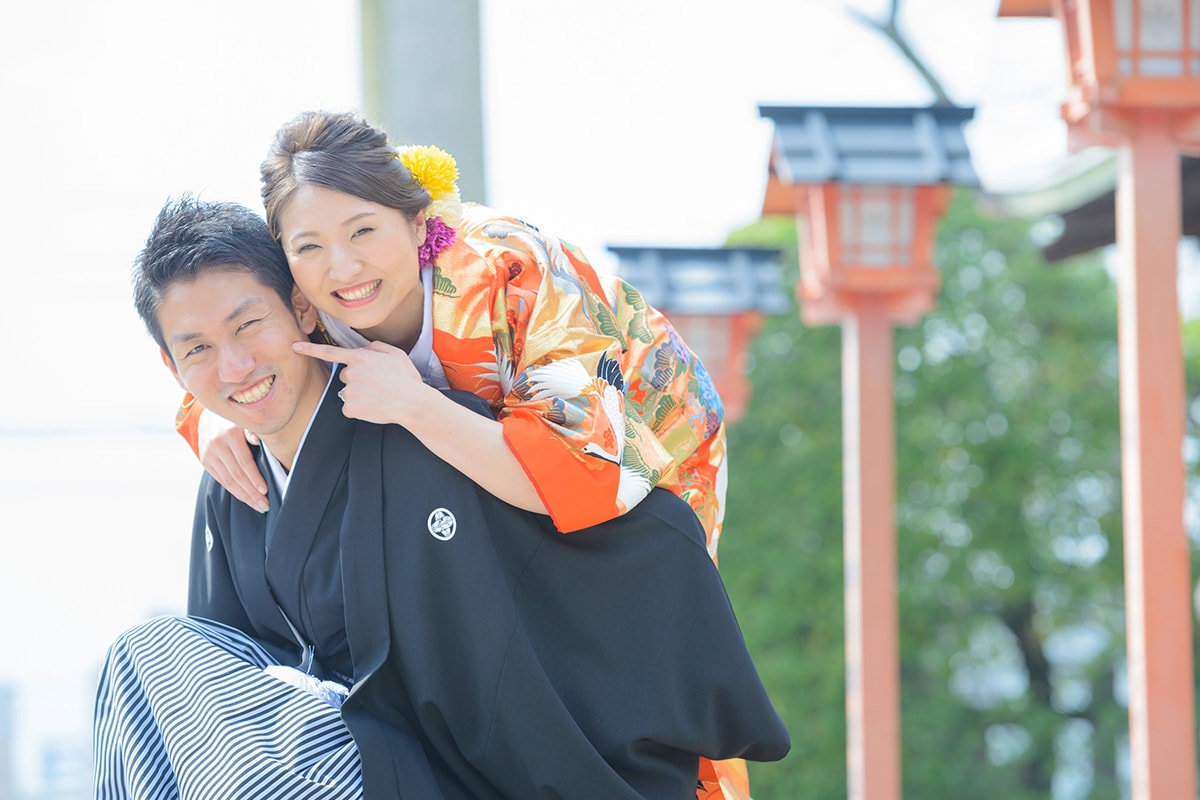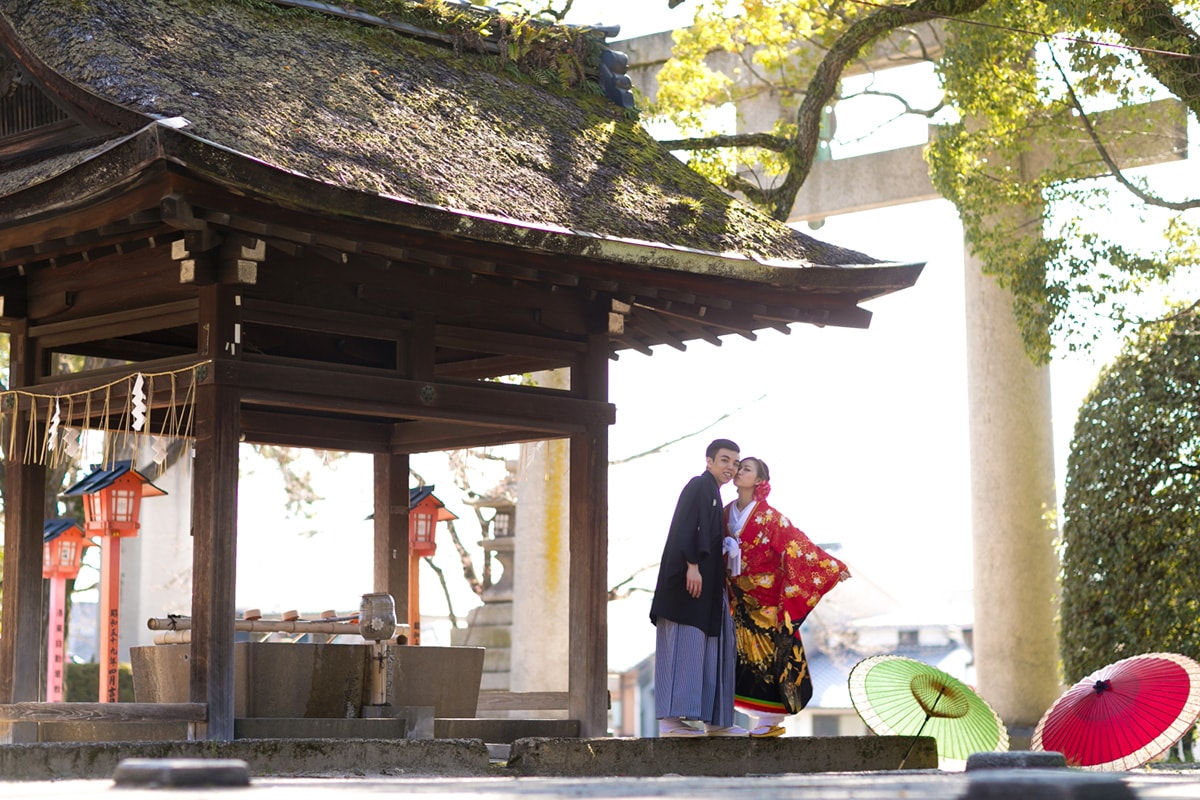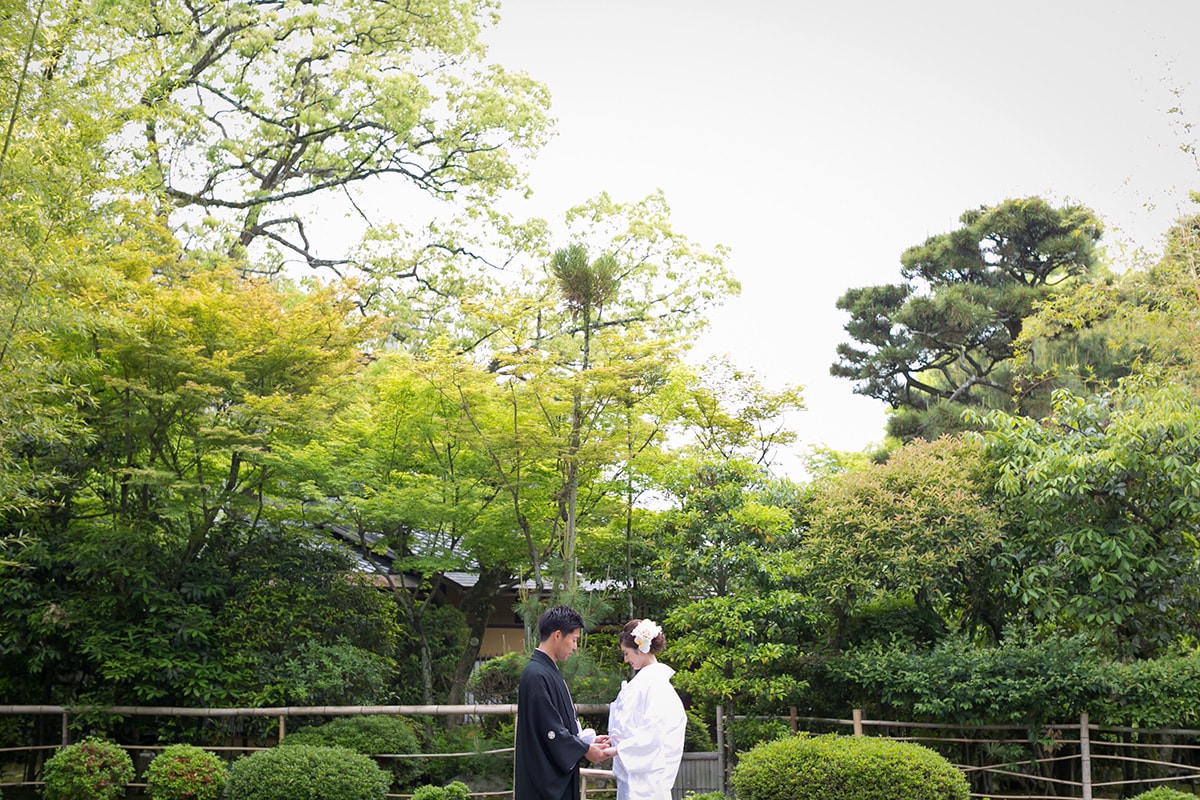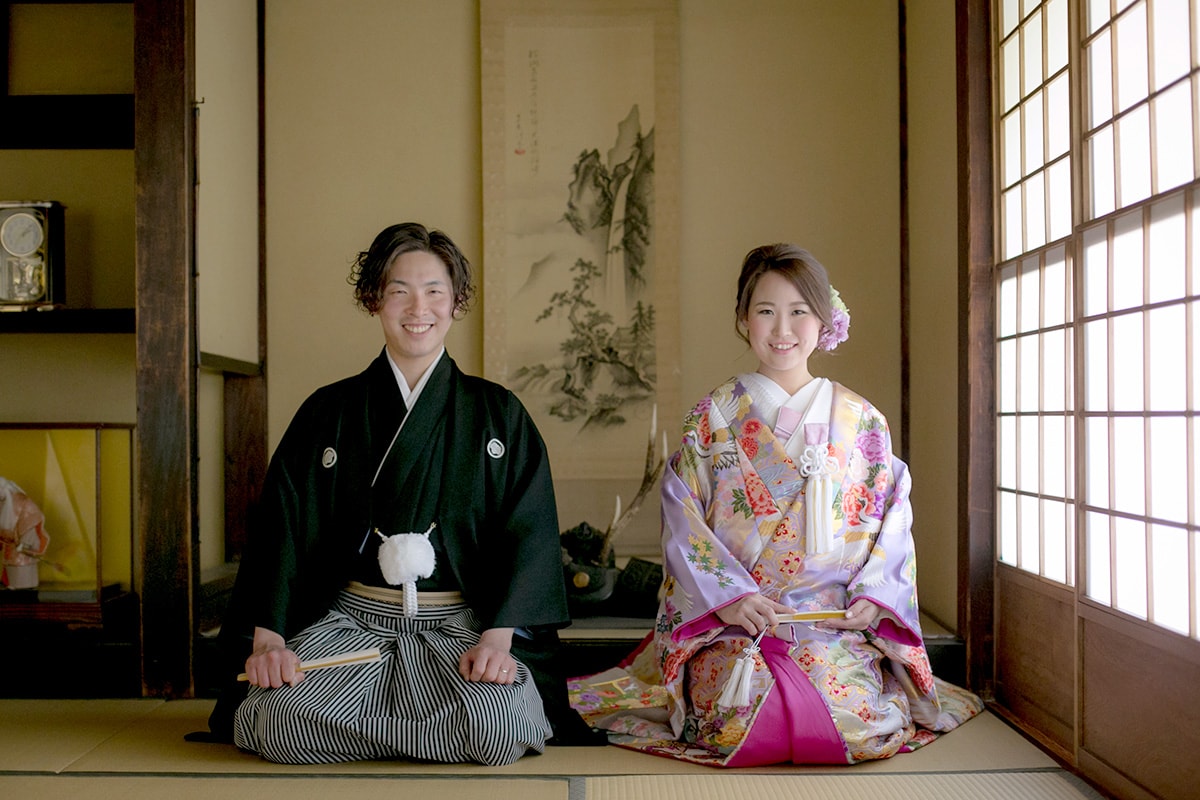 Traditional classic layout with light gently falling, presenting an authentic Japanese style
The light gently penetrates the window paste, while sliding doors ingeniously separates the space. This design which is deeply rooted in the hearts of Japanese people can been seen in the rooms of Toyokuni Shrine. The windows are specially enlarged to allow more enjoyment of the garden views. Take a moment here wearing a kimono, and leisurely enjoy the four seasons of the Japanese garden.