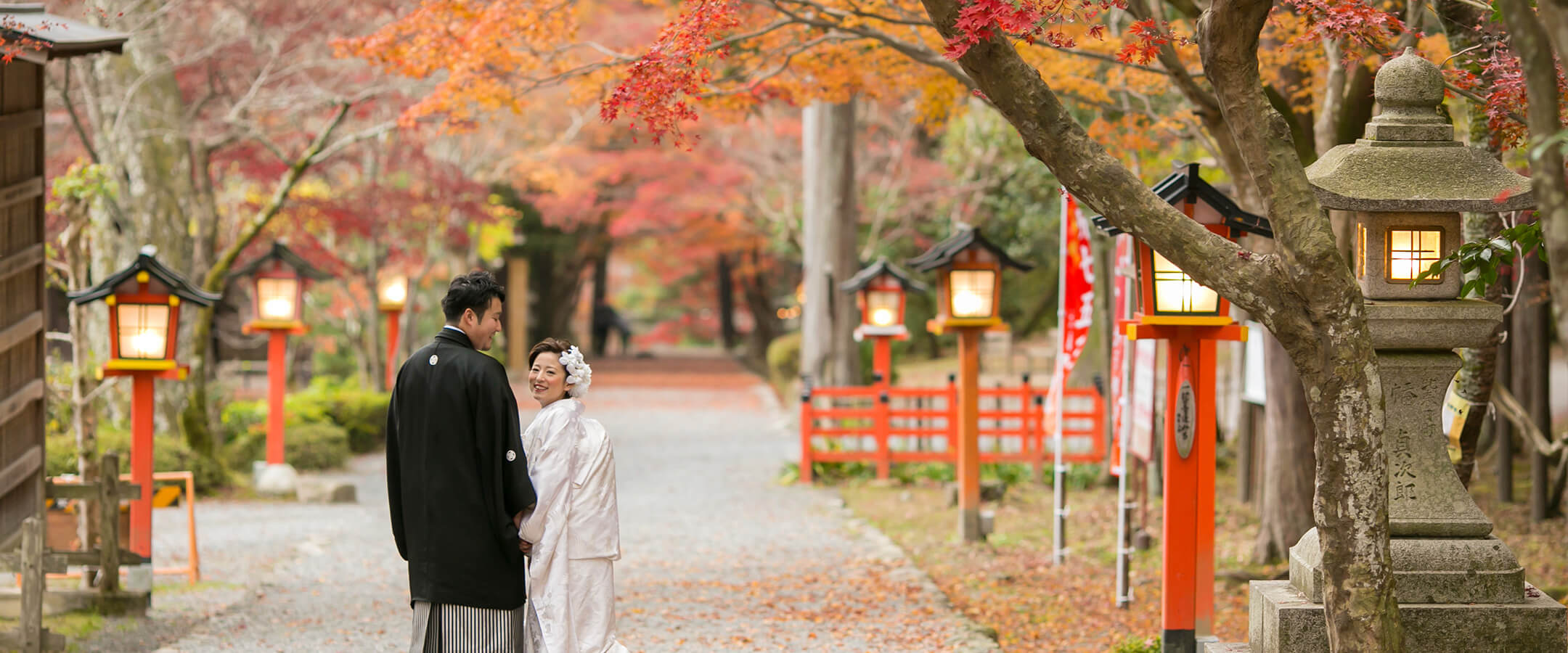 Oharano Jinja
[Add. Fee ¥33,000(including tax)]
[As 2 Locations]
An ancient Shrine associated with the main Kasuga Taisha of Nara It is easy to enjoy the idyllic garden scenery of Oharano Jinja Shrine. The shrine was founded in 784 as a branch of Kasuga Taisha in Nara. Similar to the practice of Kasuga Taisha, a deer was placed before the main shrine and was worshipped as a god. Surrounded by woods around the shrine, you can easily have your photoshoot in a comfortable and tranquil natural environment.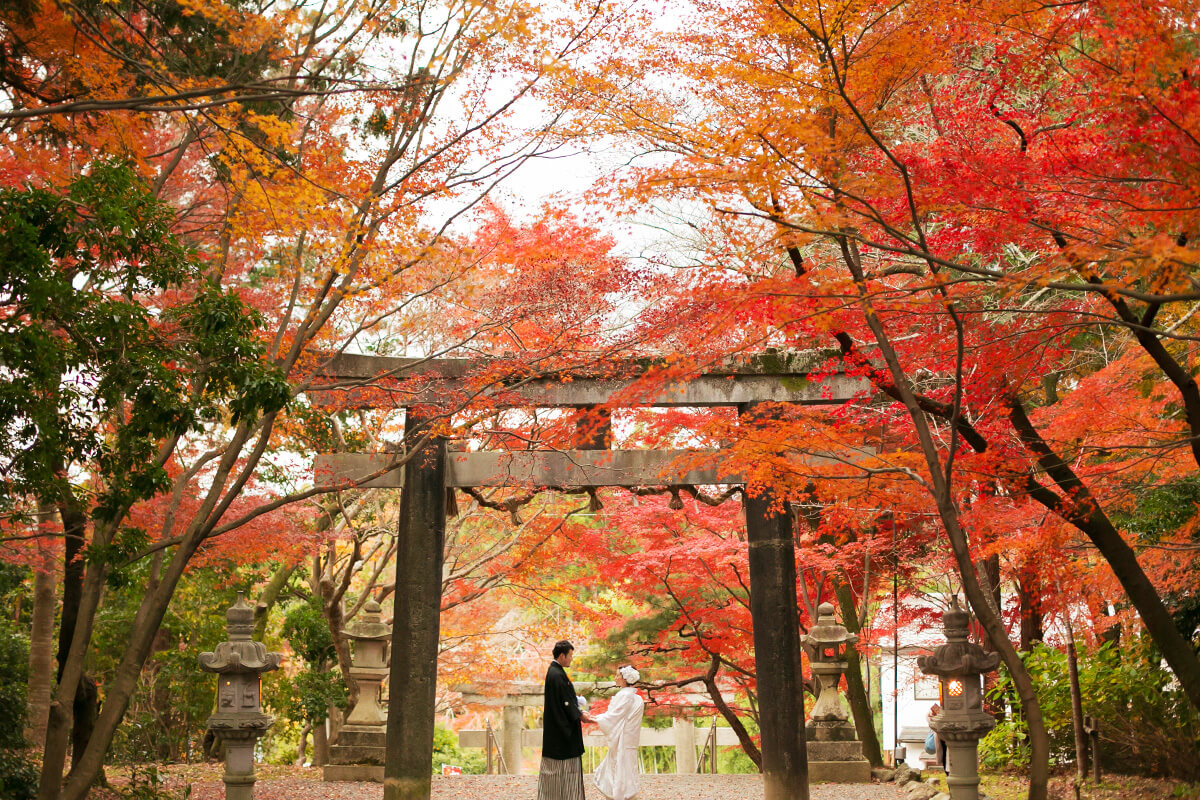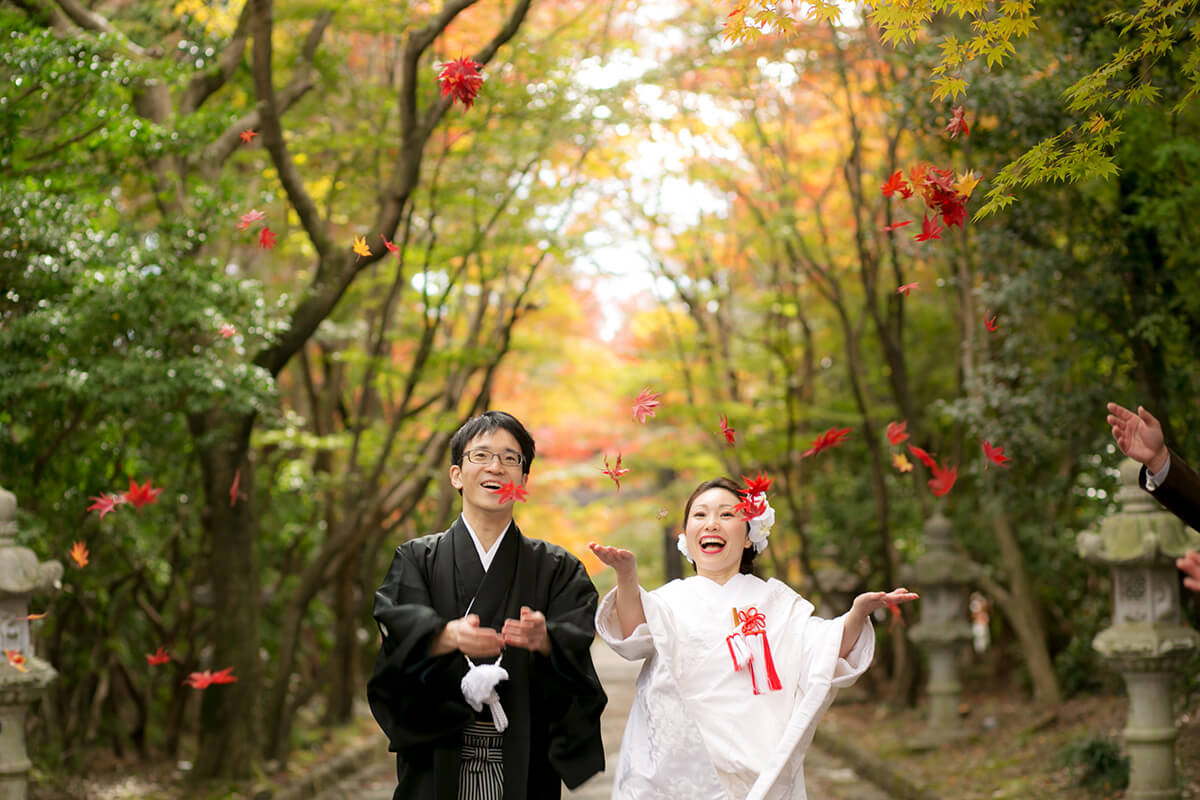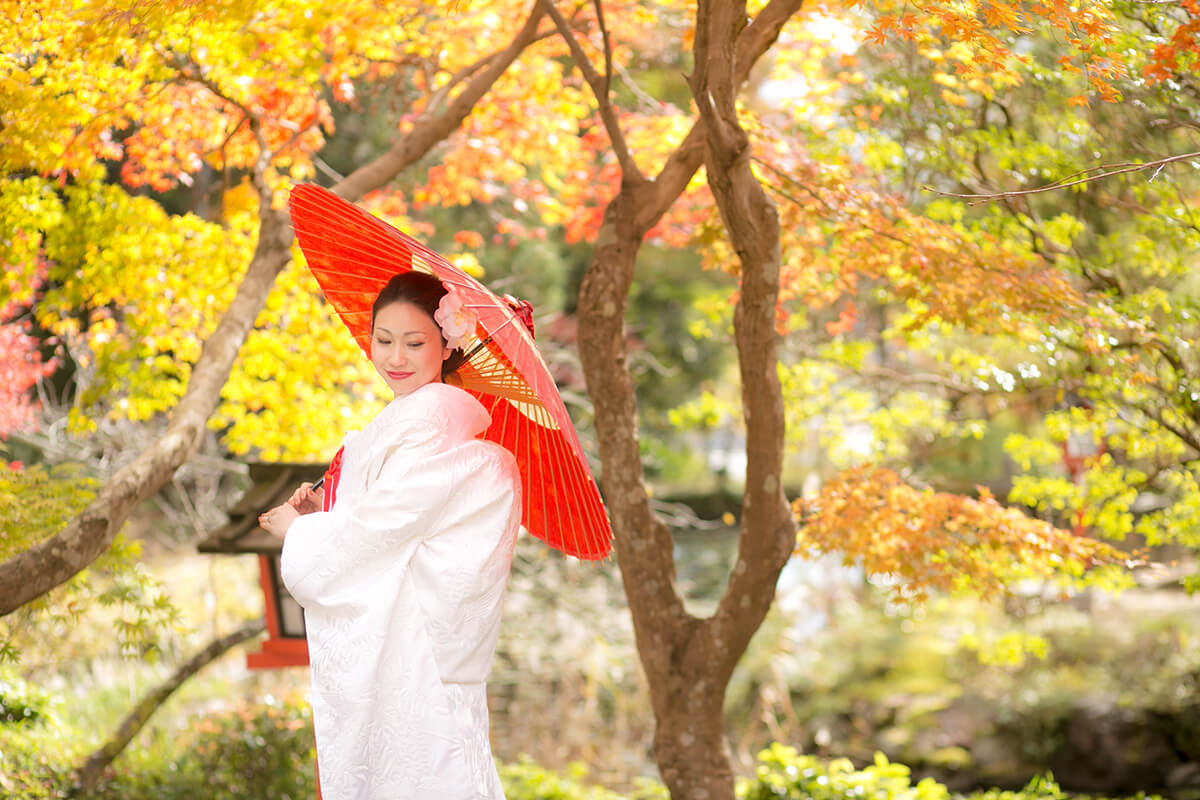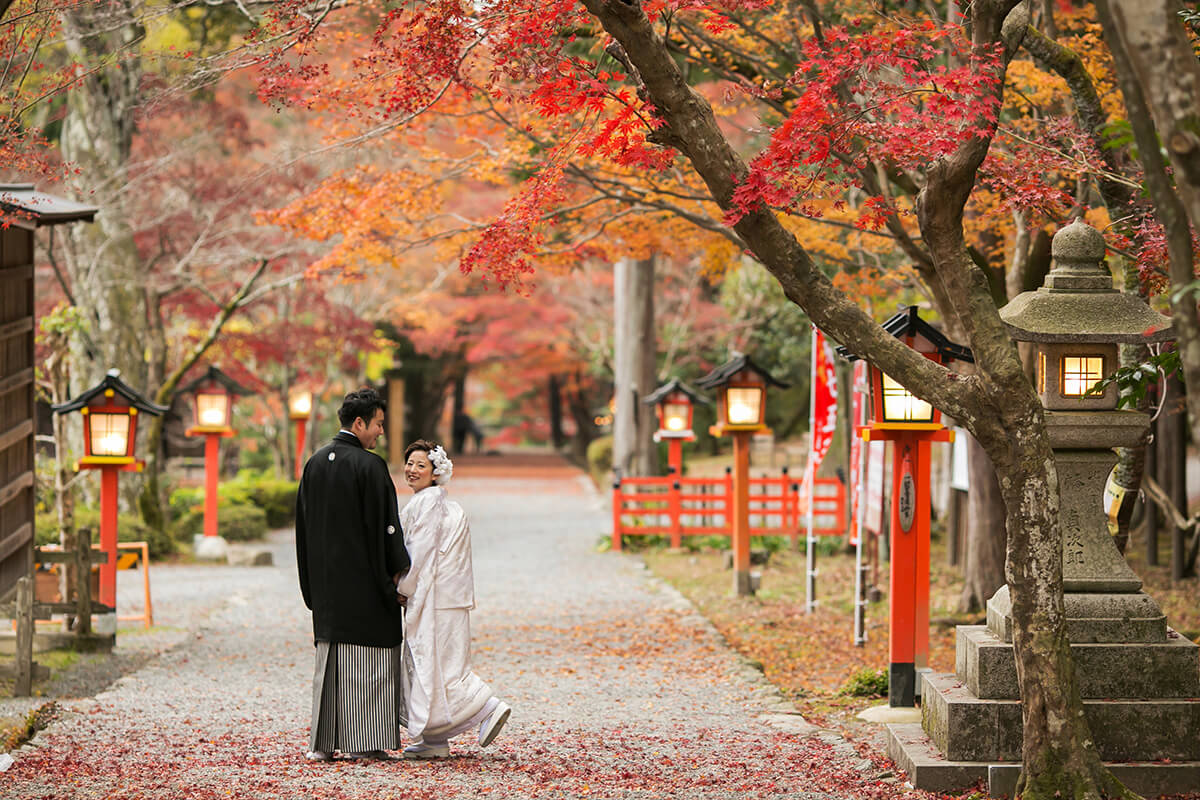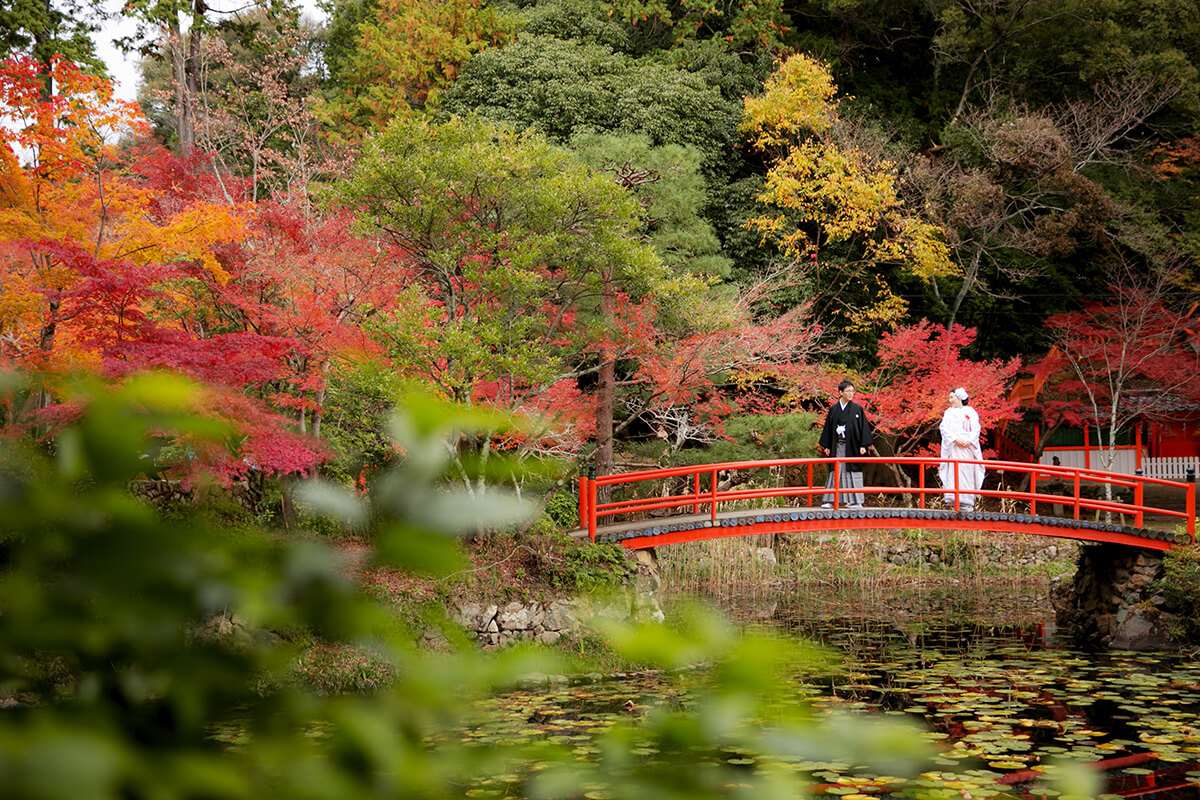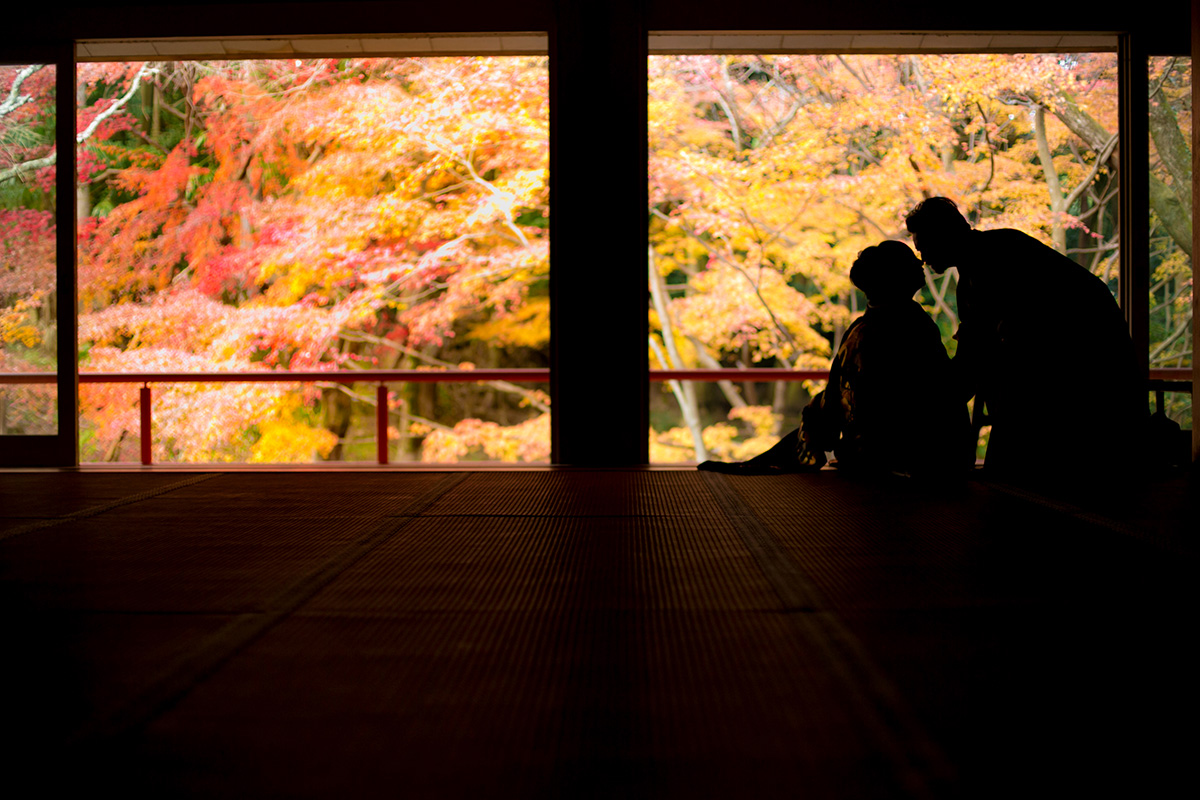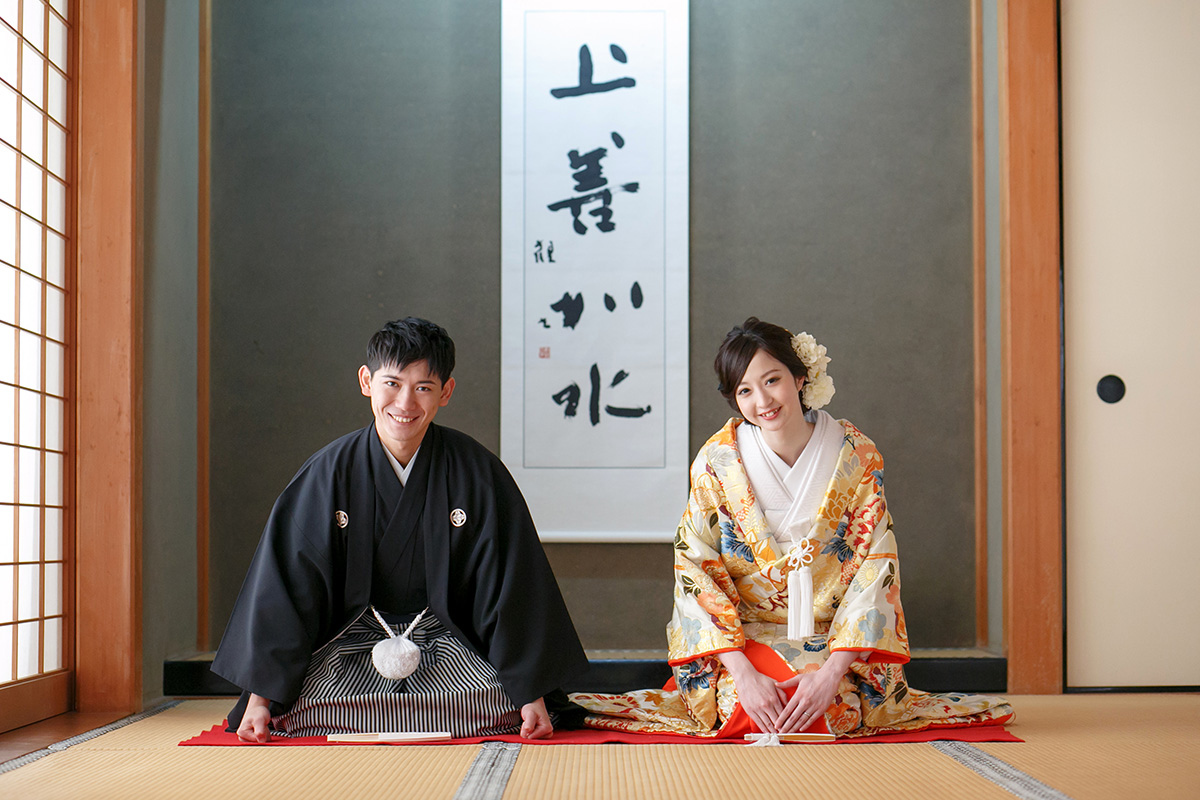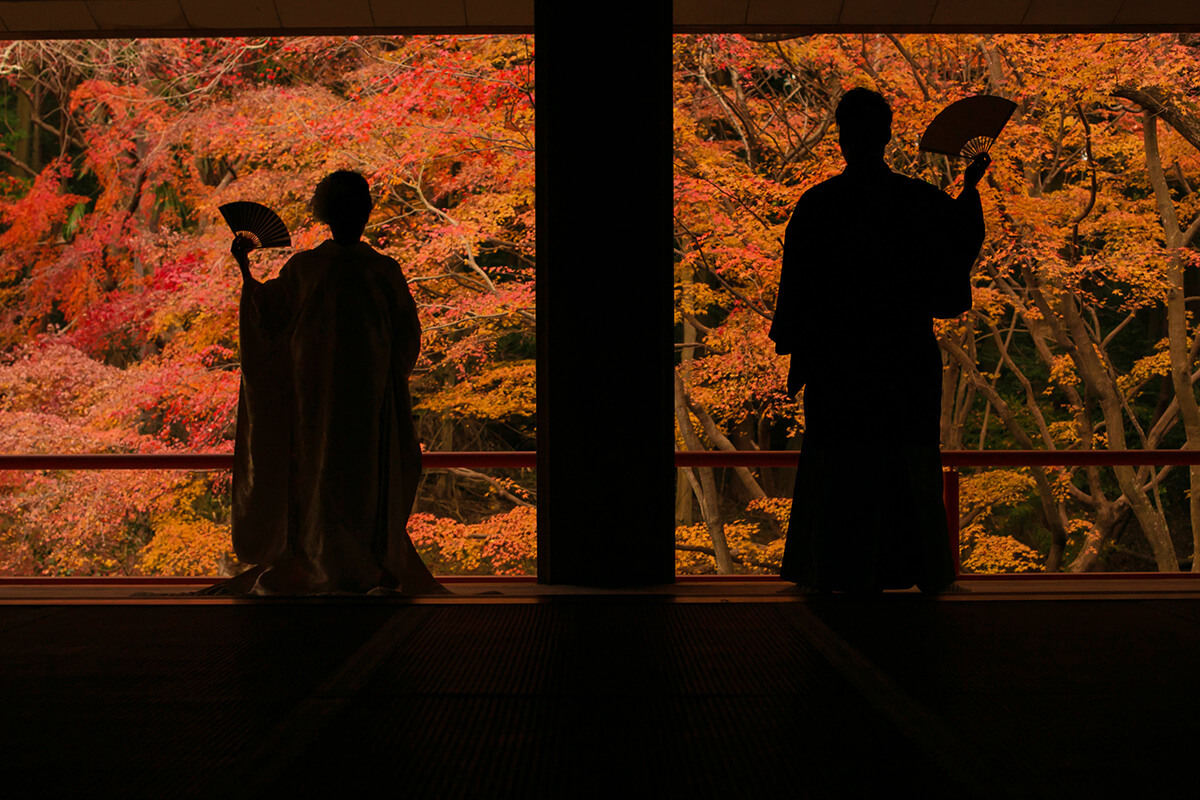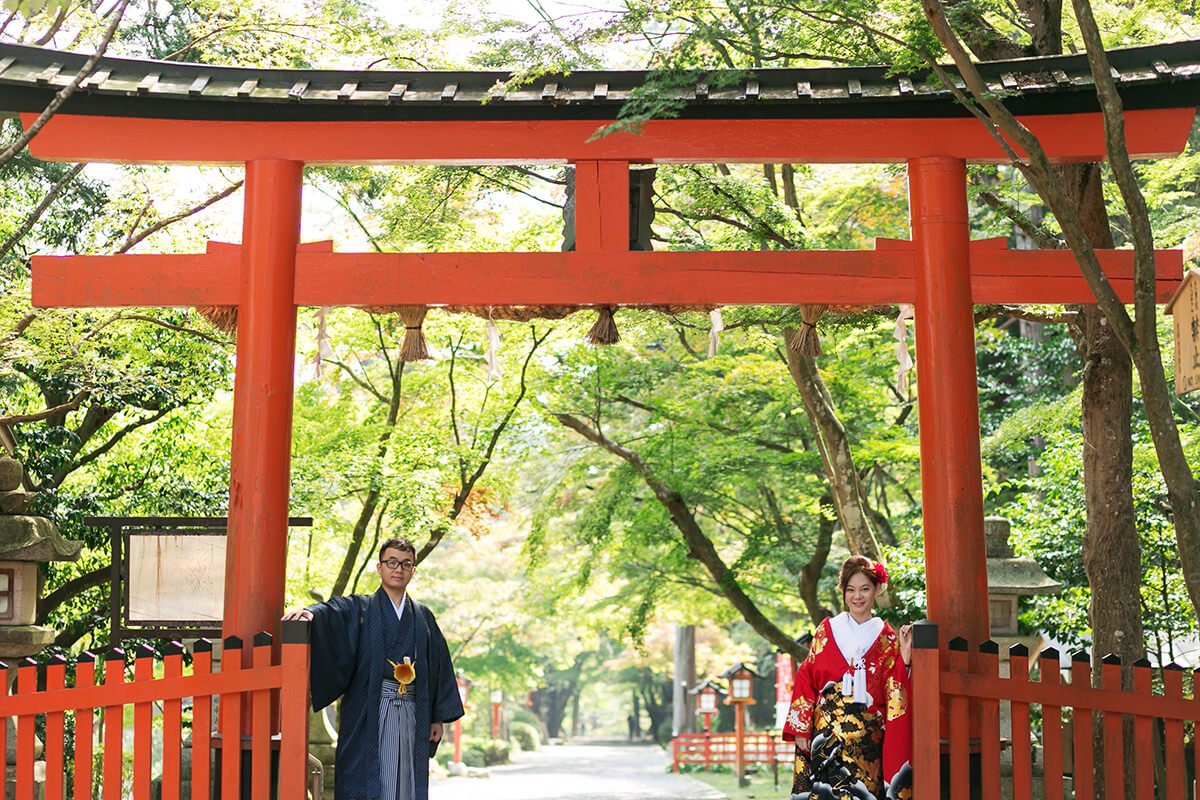 Highly recommended for beautiful maple leaves
We highly recommend this site if you want to take leisurely photos, because the leaves on the maple trees turn into beautiful golden red in August, and there are not many tourists, you can have your photoshoots done here undisturbed.