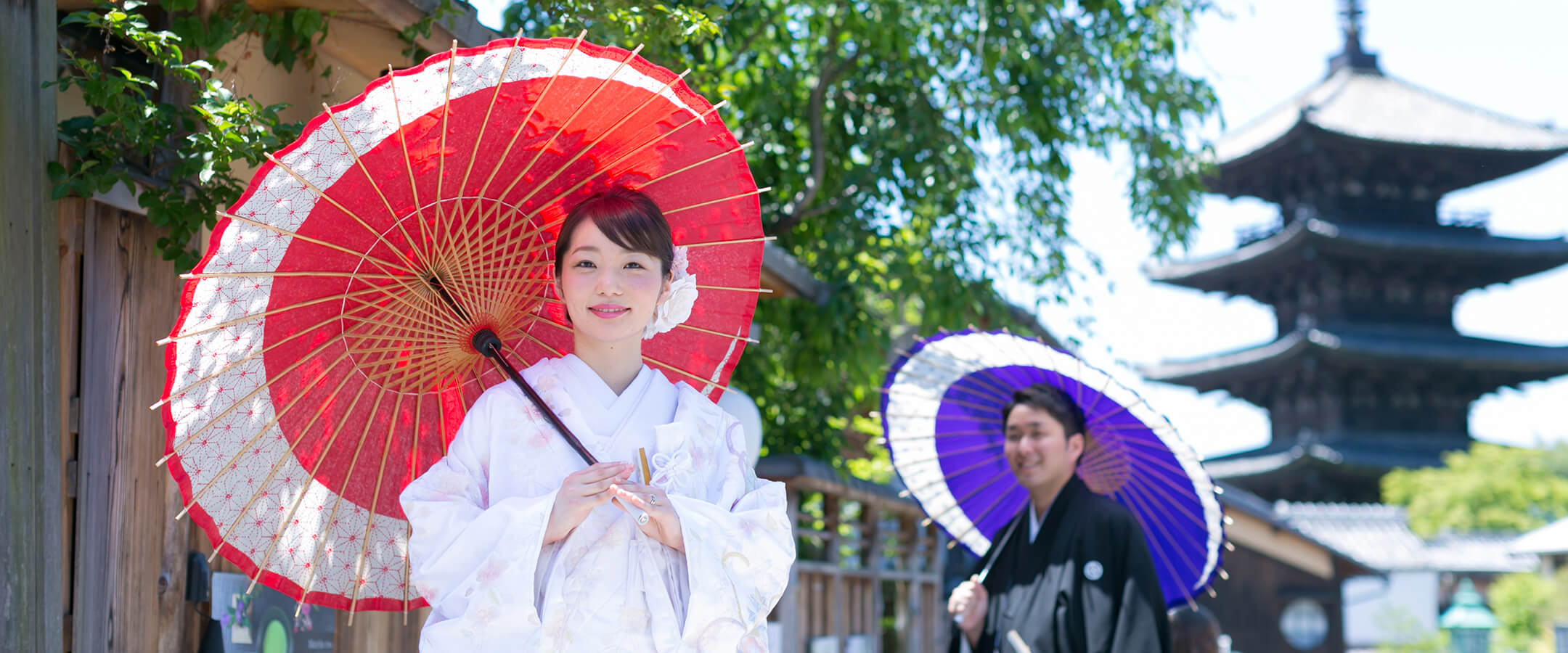 Ninenzaka
[Availabe shooting time before 10:00am, And early morning photography Add. Fee ¥16,500(including tax)]
Ninenzaka, connecting tourist sites of Kyoto The Yasaka Shrine, Maruyama Park, Kodaiji, Yasaka Pagoda and Ninenzaka of Kiyomizu-dera in the south, are all popular tourist sites all year round. The steep stone slopes connects Sannenzaka and Ninenzaka. Historical sites along the road such as shops with local groceries, pottery, and restaurants are all listed among the area of protected architecture. Every corner of this area deserves a photograph, each scenery a painting.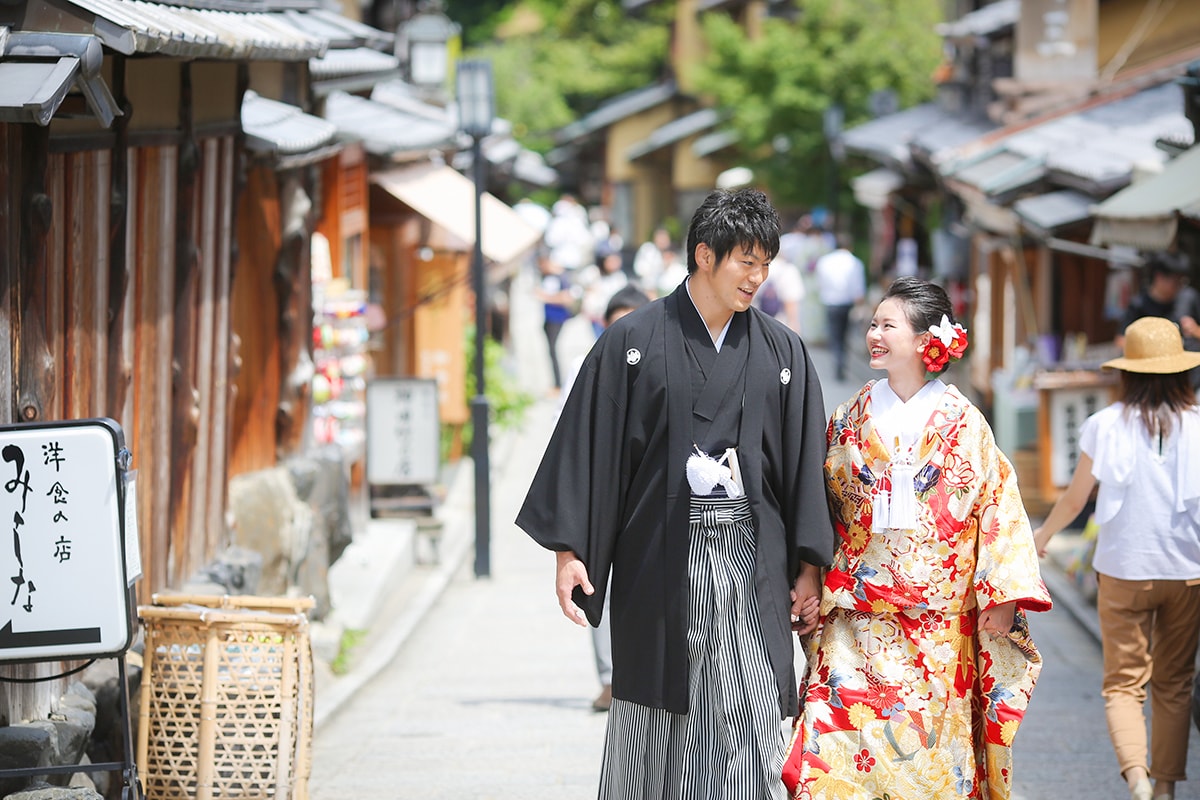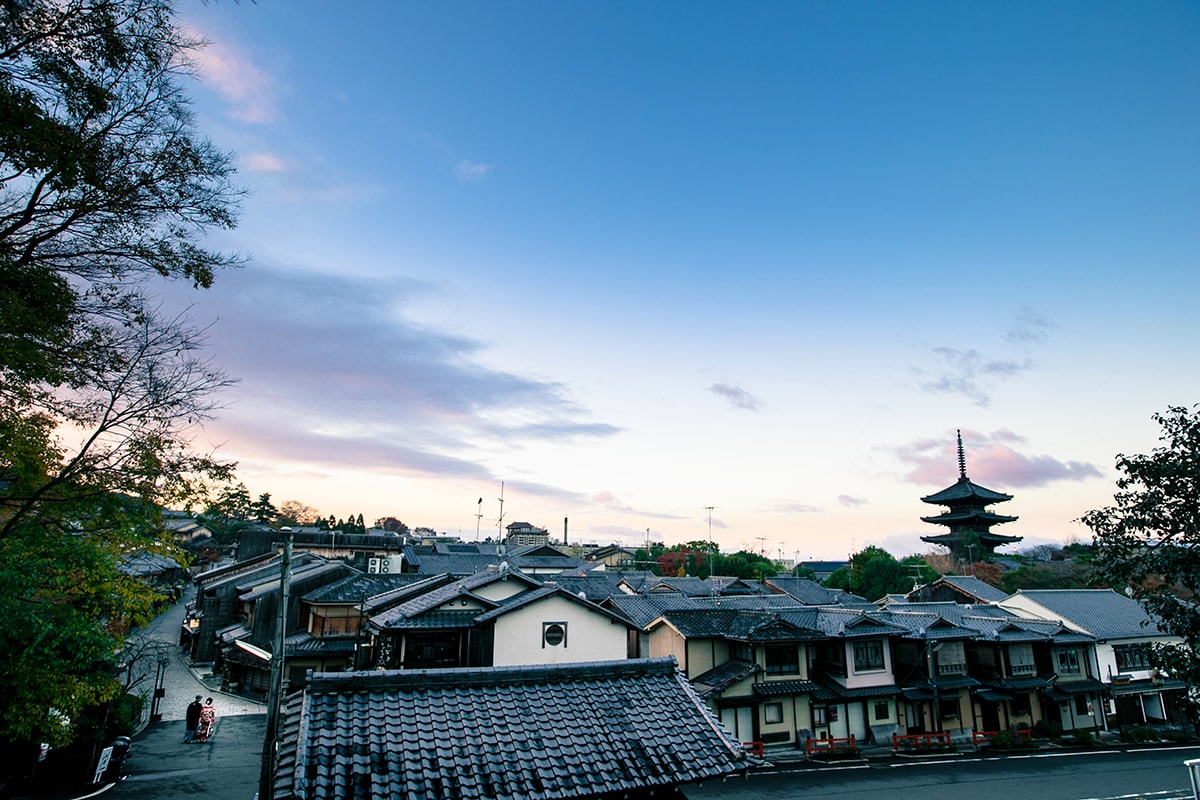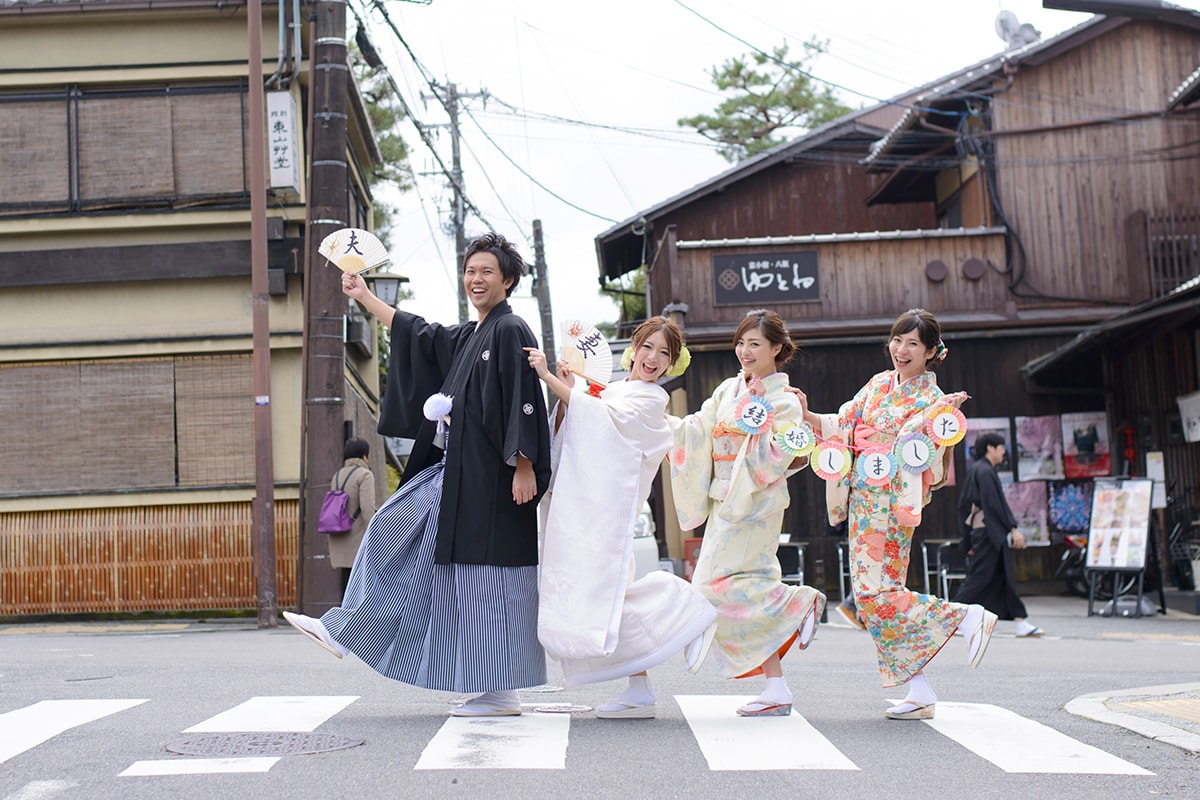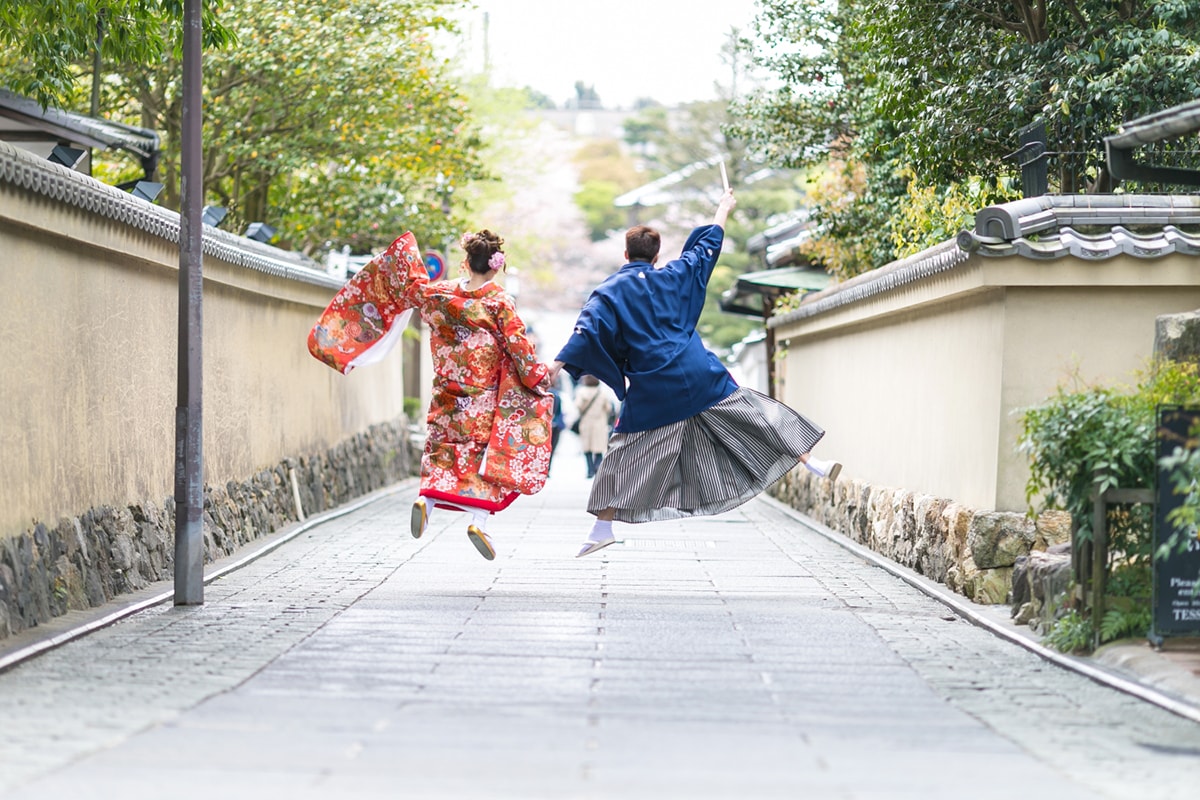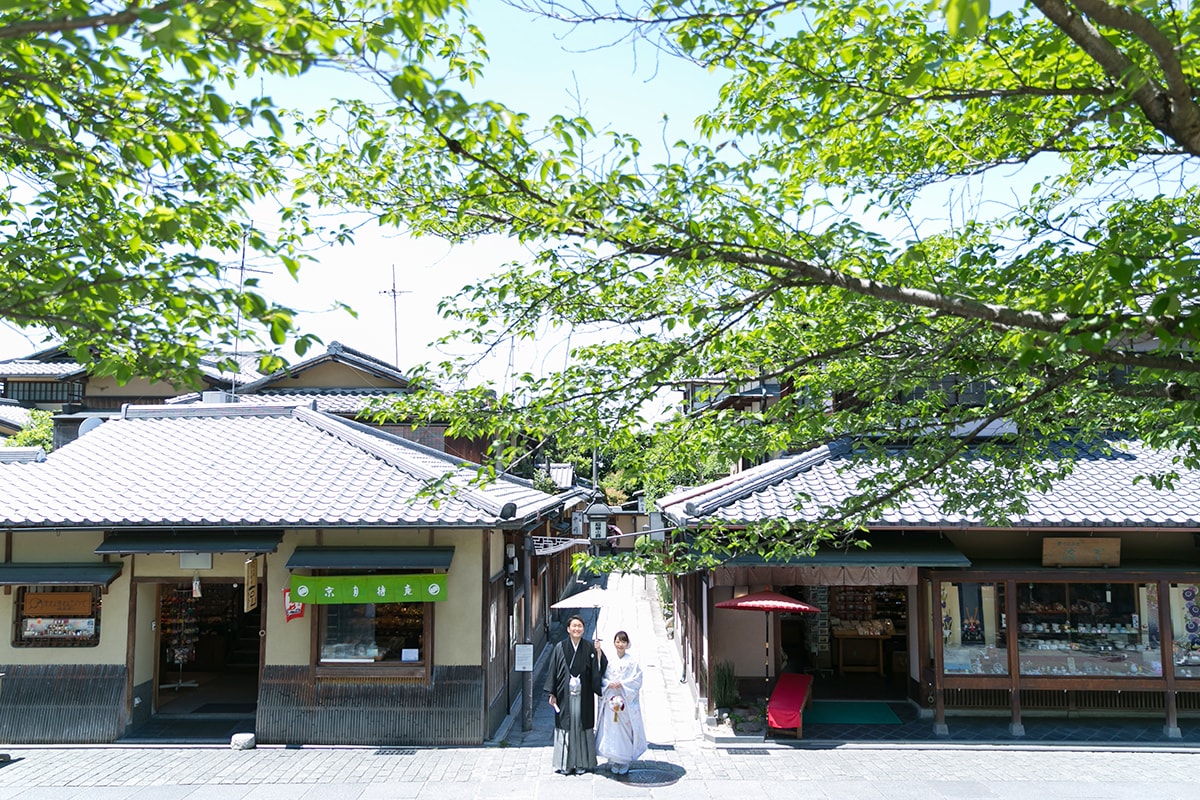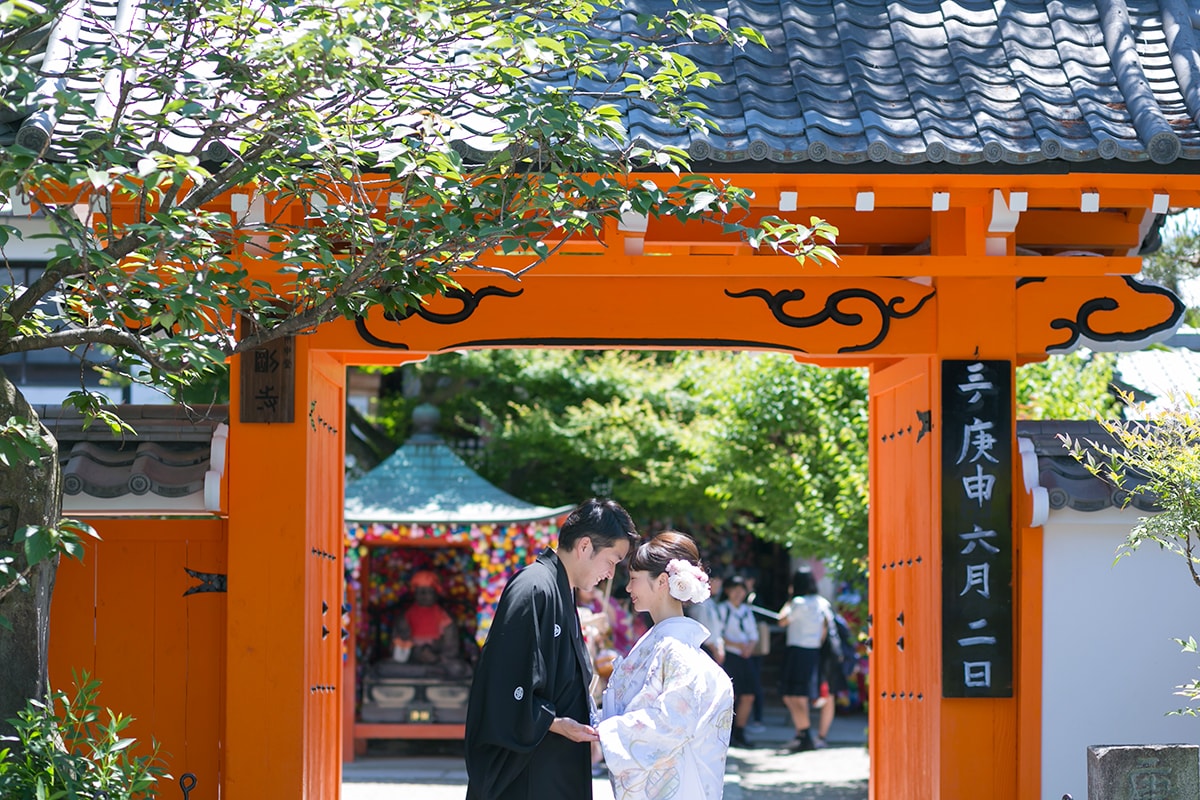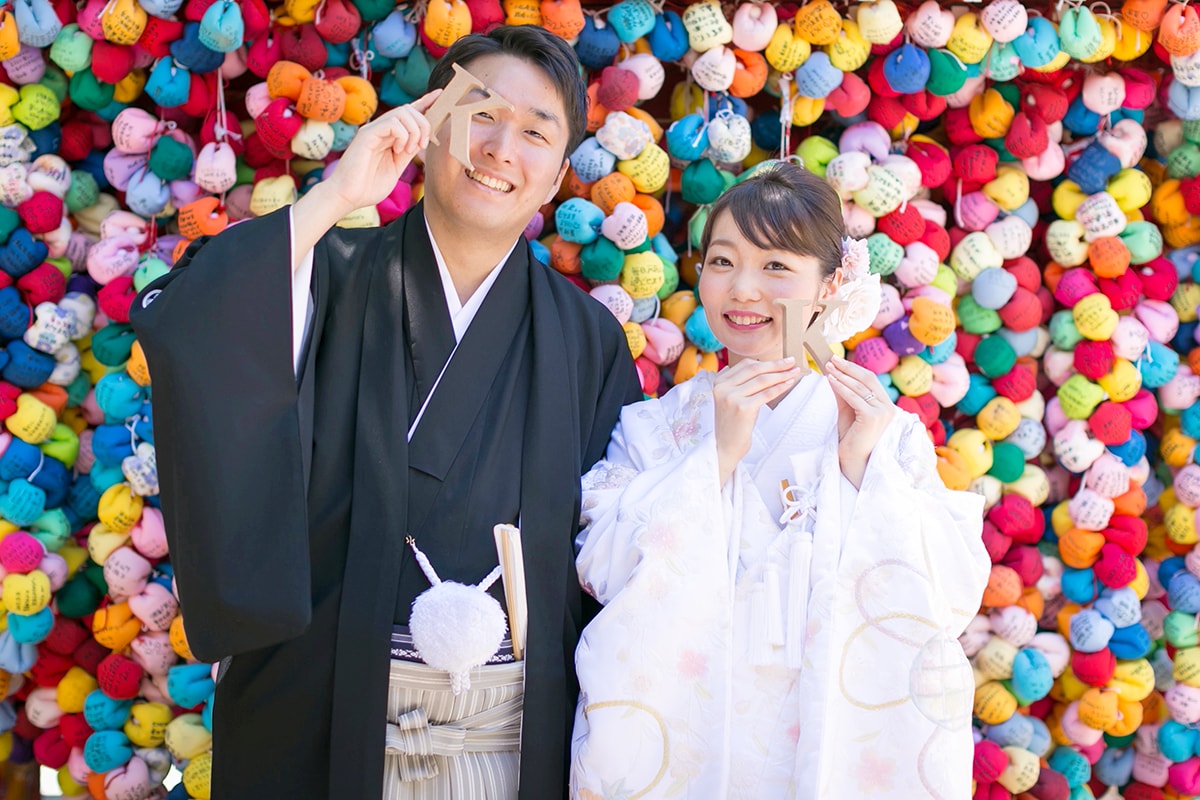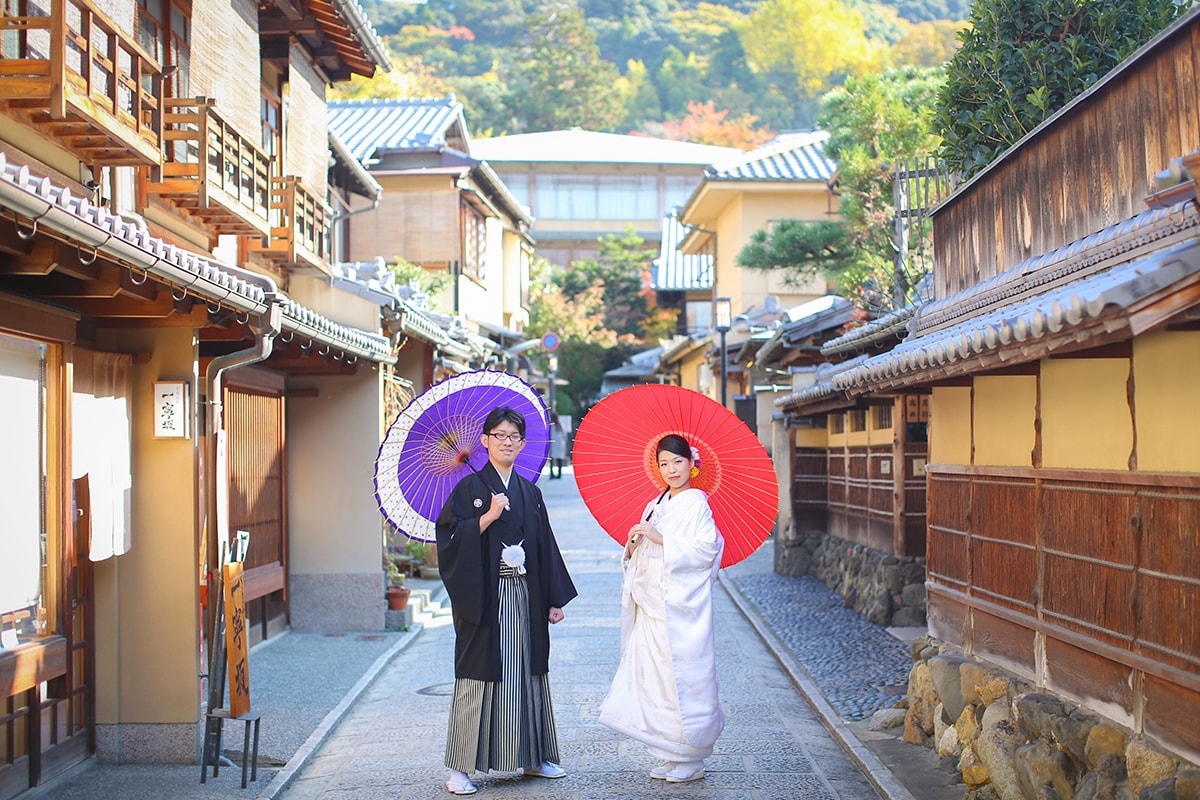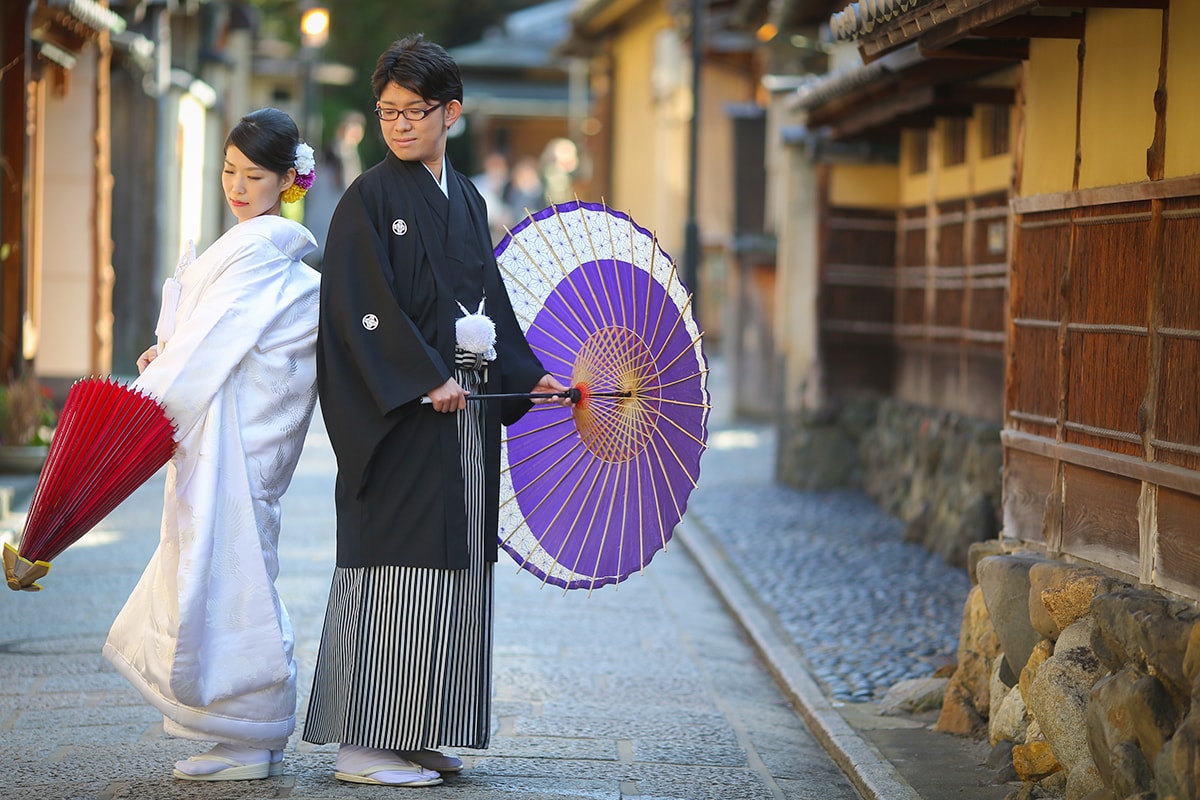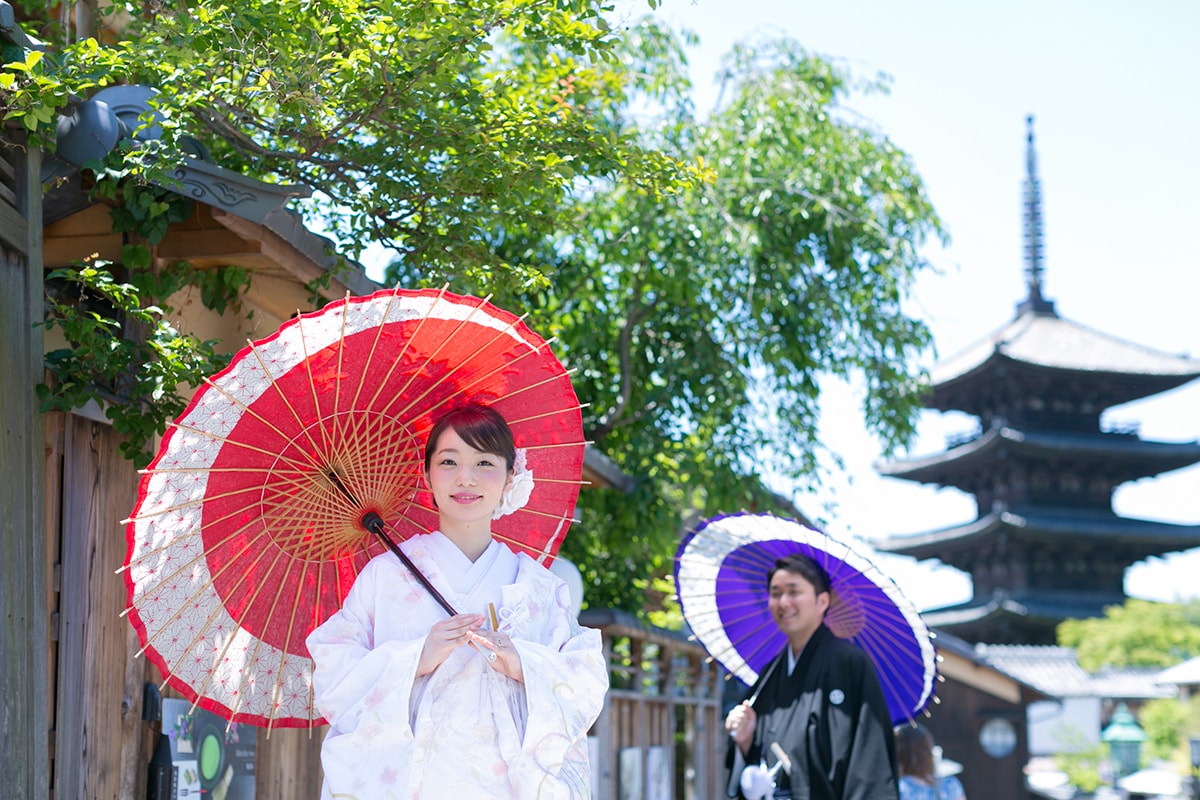 Kyo-Machiyas side by side, stone paved roads, with endless streams of tourists
The street scenes of Ninenzaka were preserved since ancient times. The stone paved roads, wooden houses on both sides and the Yasaka Pagoda in the distant makes this an unmistakable view of Kyoto. This is a place not to be missed for couples who wish for authentic Kyoto wedding photography.