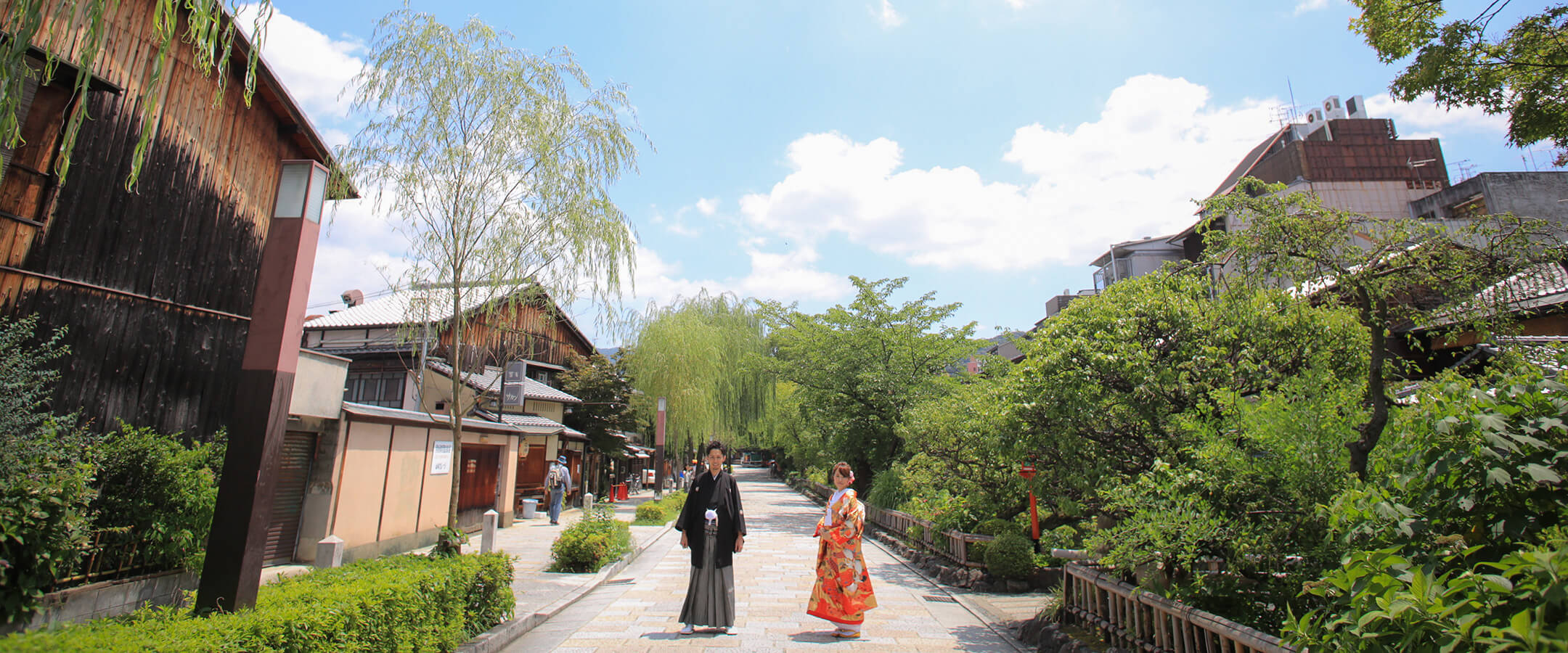 Gion Shirakawa
[Taking bridal kimono wedding shots are only permitted in Gion Shirakawa before 11AM! Cherry blossom Season NG]
A typical scenery of the streets of Kyoto Shirakawa Among the various old Japanese streets of Kyoto, Gion Shirakawa is the most representative. The stone paved streets, bridges and flowing waters, and occasional scenery of geishas passing through wooden machiyas are seen from ancient times till today. The beautiful flowers are even more enchanting at night when the lights are lit. Gion Shirakawa is a popular location to enjoy the unique atmosphere of Kyoto.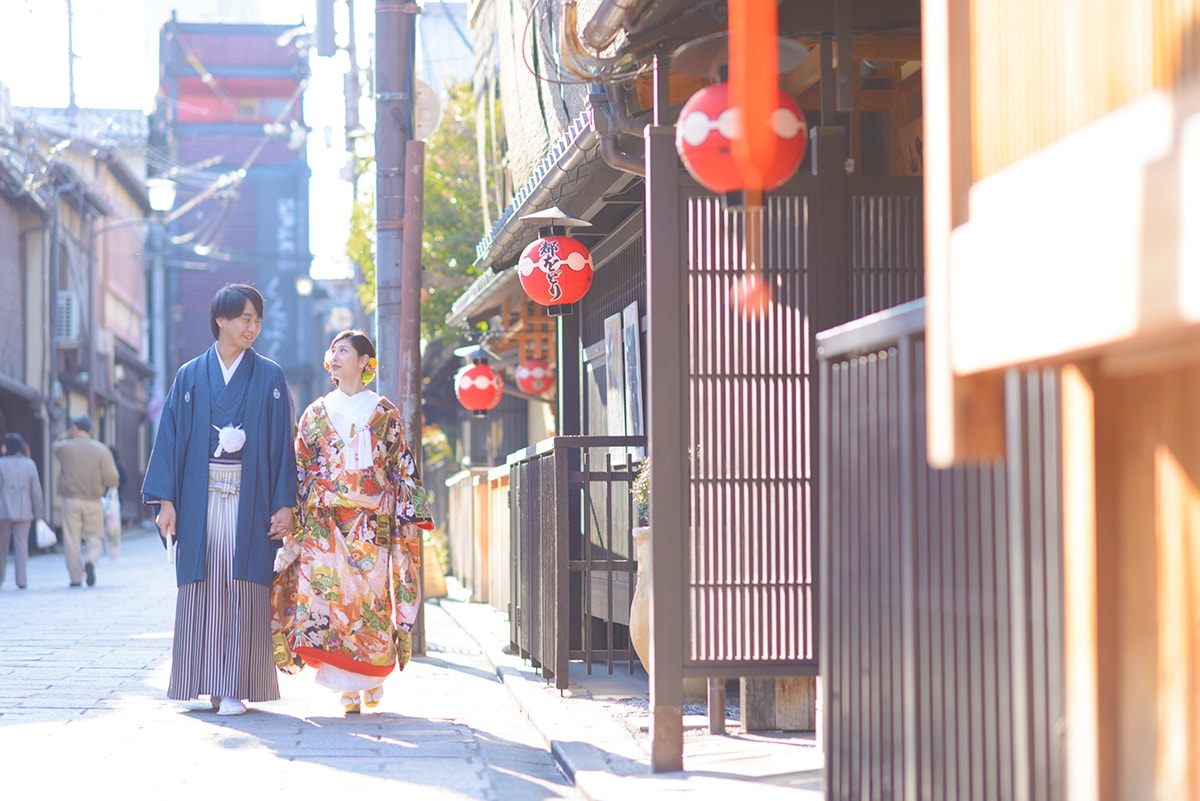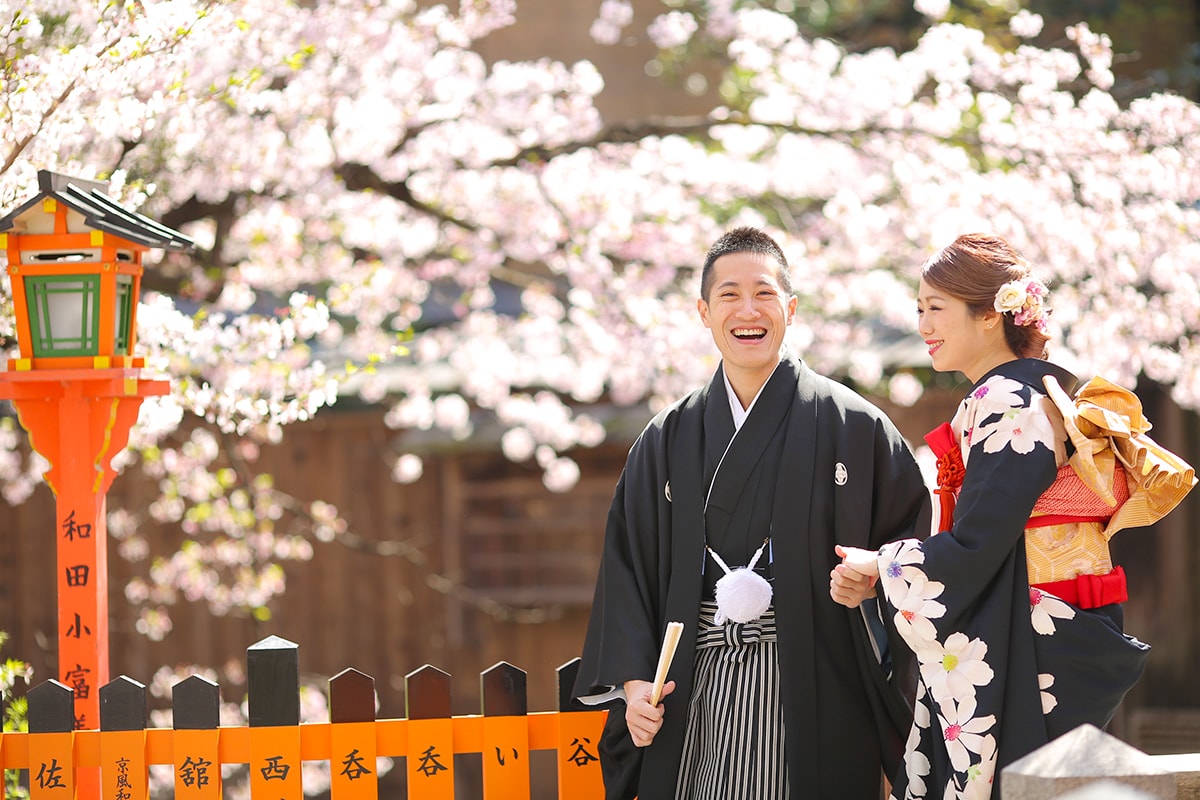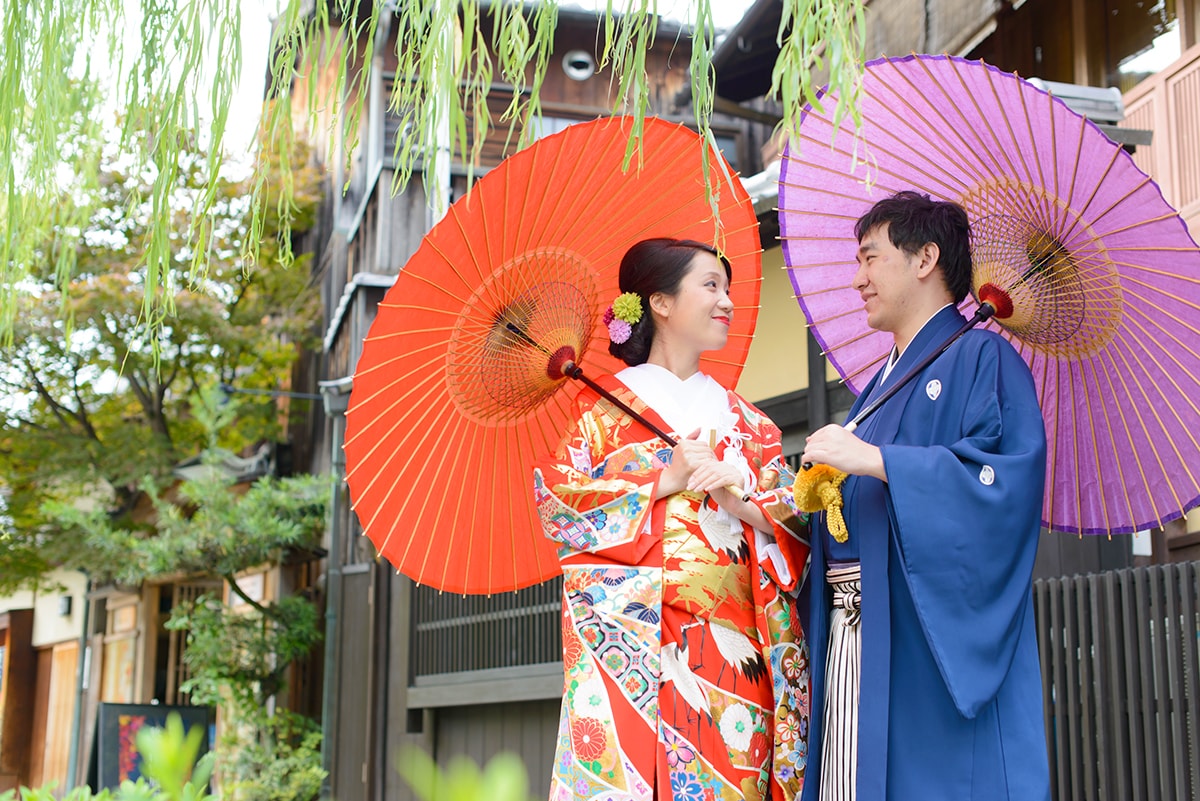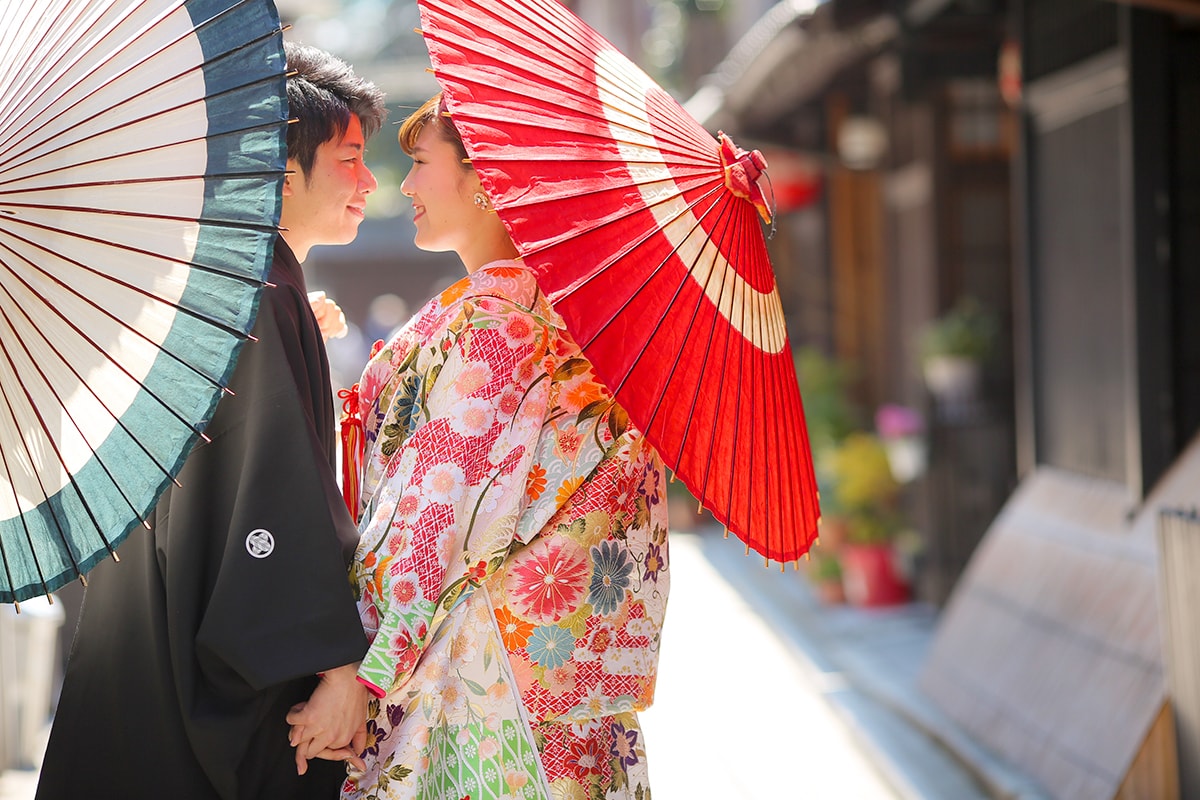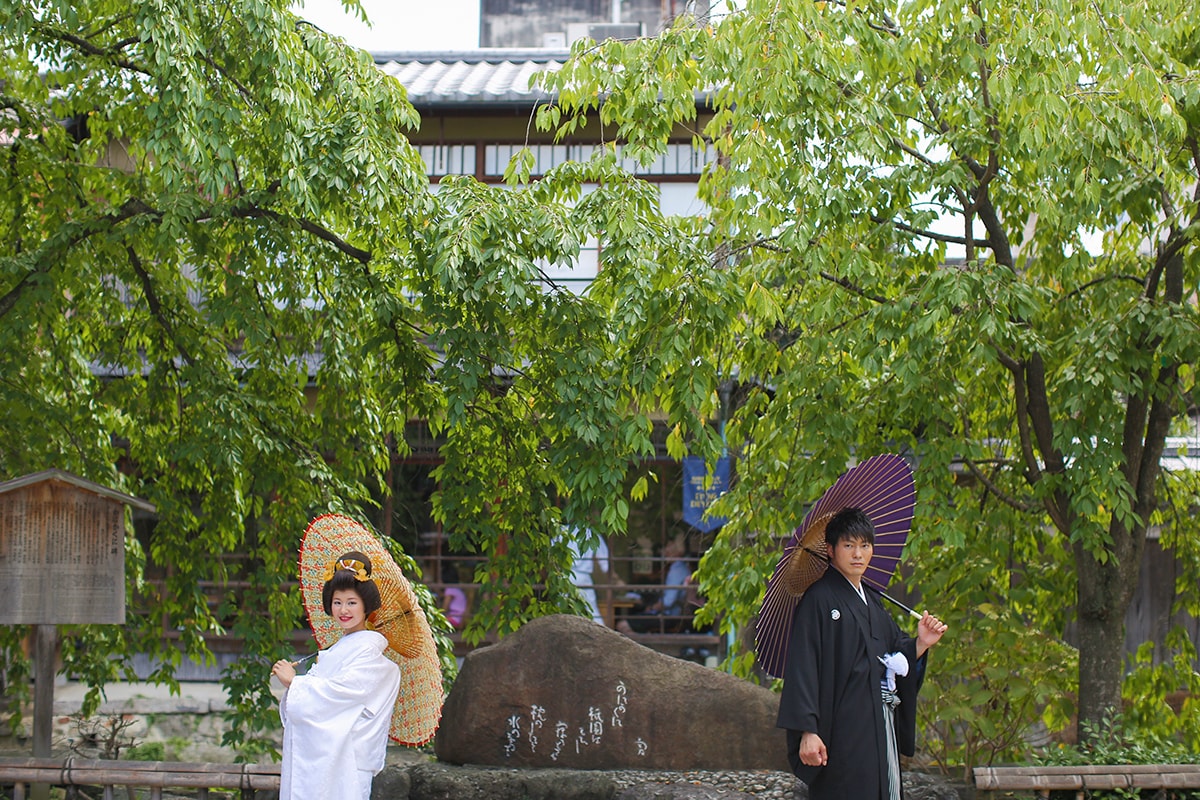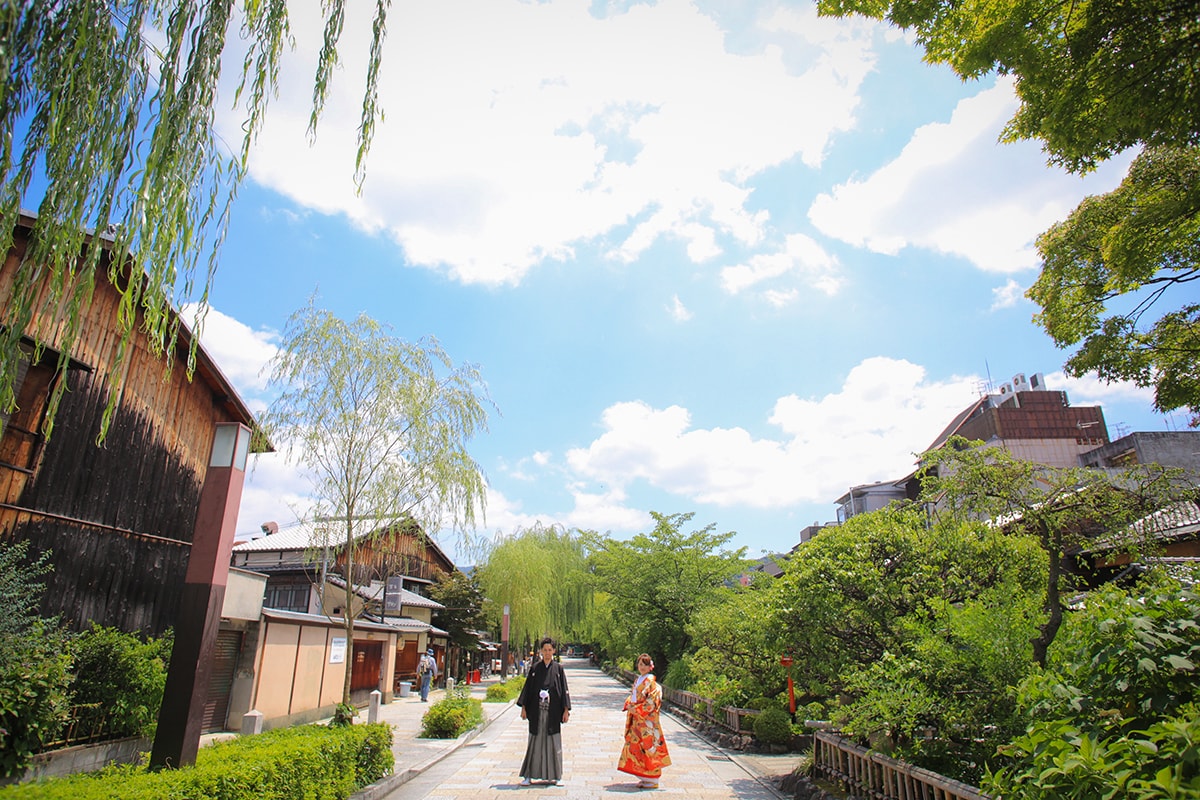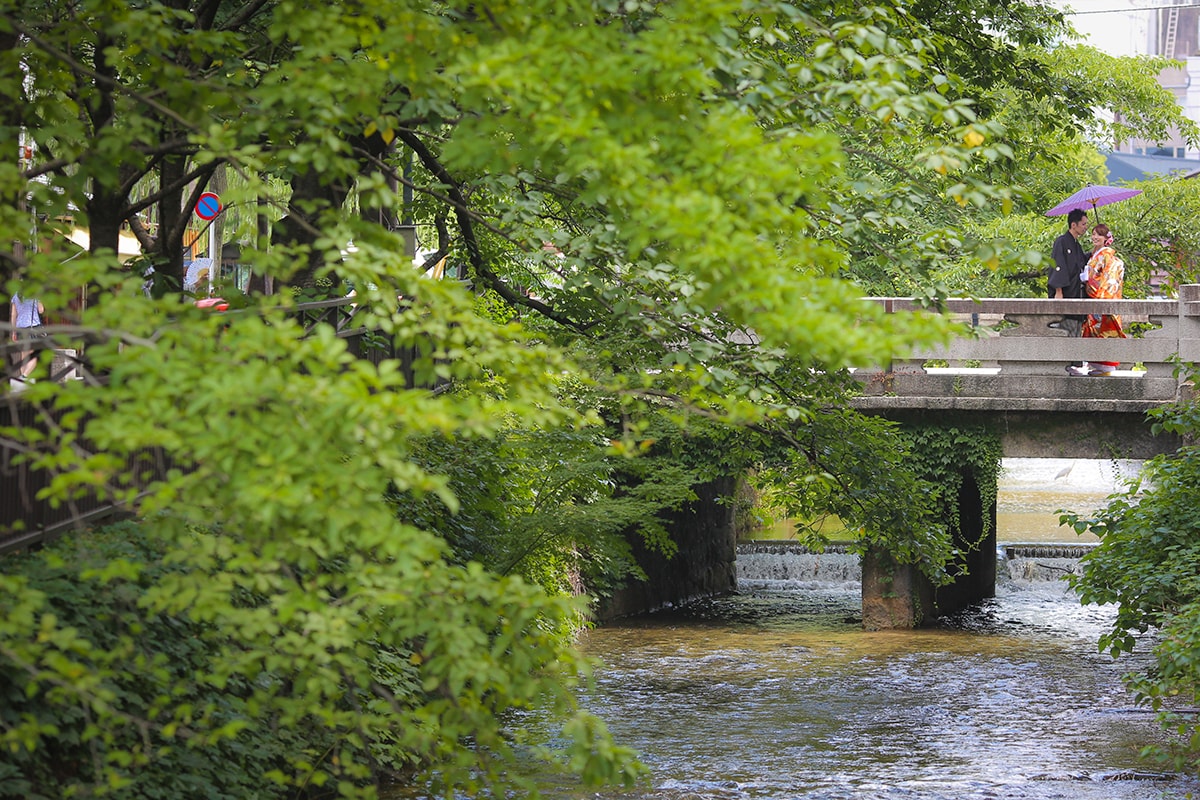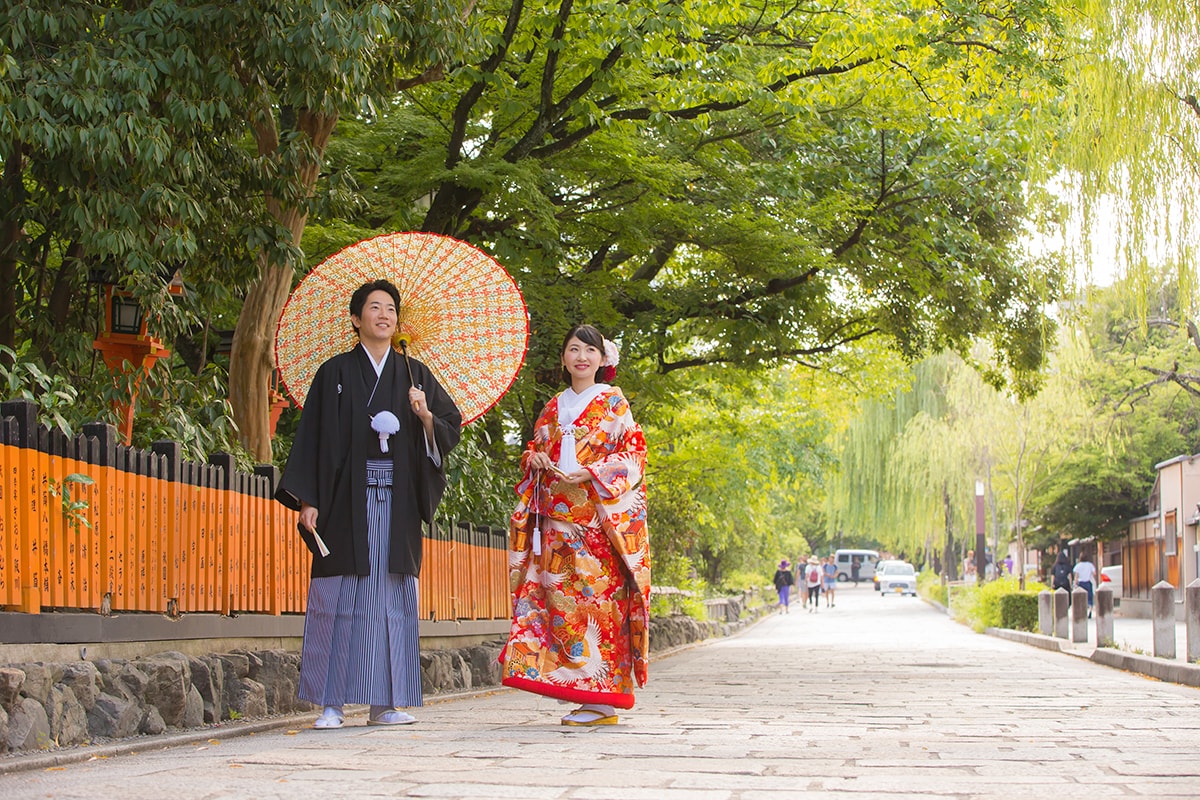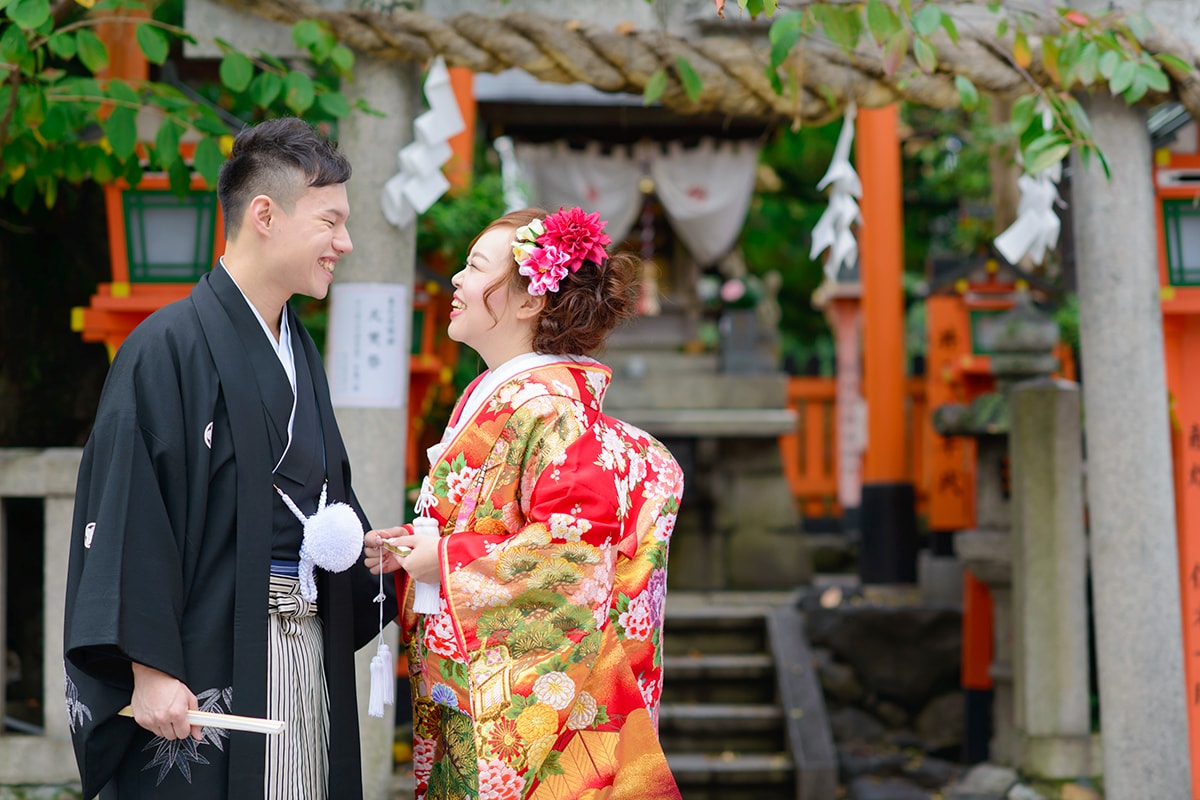 filled with stone-paved roads, wooden houses and Japanese restaurants
Throughout the Gion Shirakawa area, Japanese restaurants and traditional wooden machiyas are seen everywhere. On the opposite side of the stone paved paths are sceneries of both shores of Shirakawa. Various Japanese TV shows and movies are shot on this location, especially those with a background of Kyoto.