Chorakukan
[Add. Fee ¥55,000(including tax)]
[Closed on Tuesday]
[Shooting is only available in the morning]
[Sakura season & Autumn leaves season NG photoshoots]
Reception for VIPs with luxurious stage Chourakukan is a tasteful Western building designed in the Renaissance style. It was commissioned in 1909 for the purpose of receiving overseas guests. It holds the glamour of the generation, and has received various famous figures. In addition, it is the only building throughout western architectures in Japan that adapts the fresh, graceful and luxurious Rococo style. Its splendour and grace is visible from every angle, the best artistic and historical spot for photography.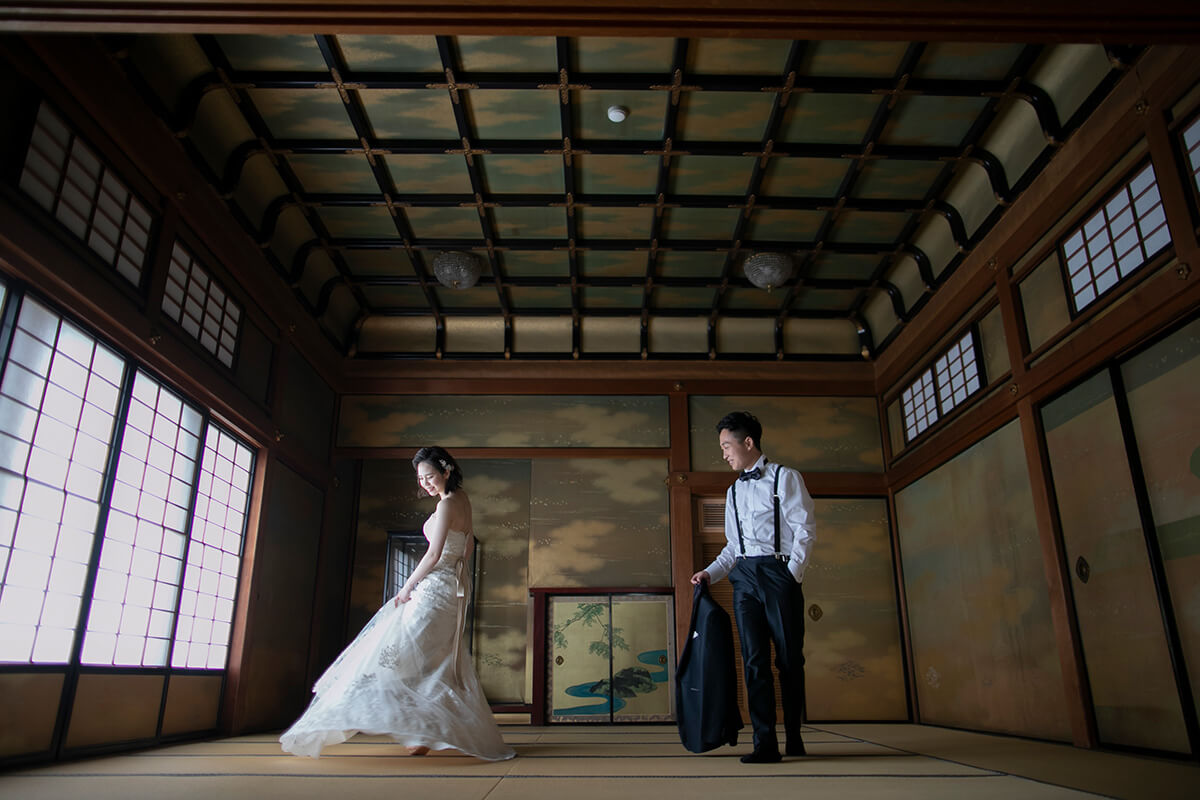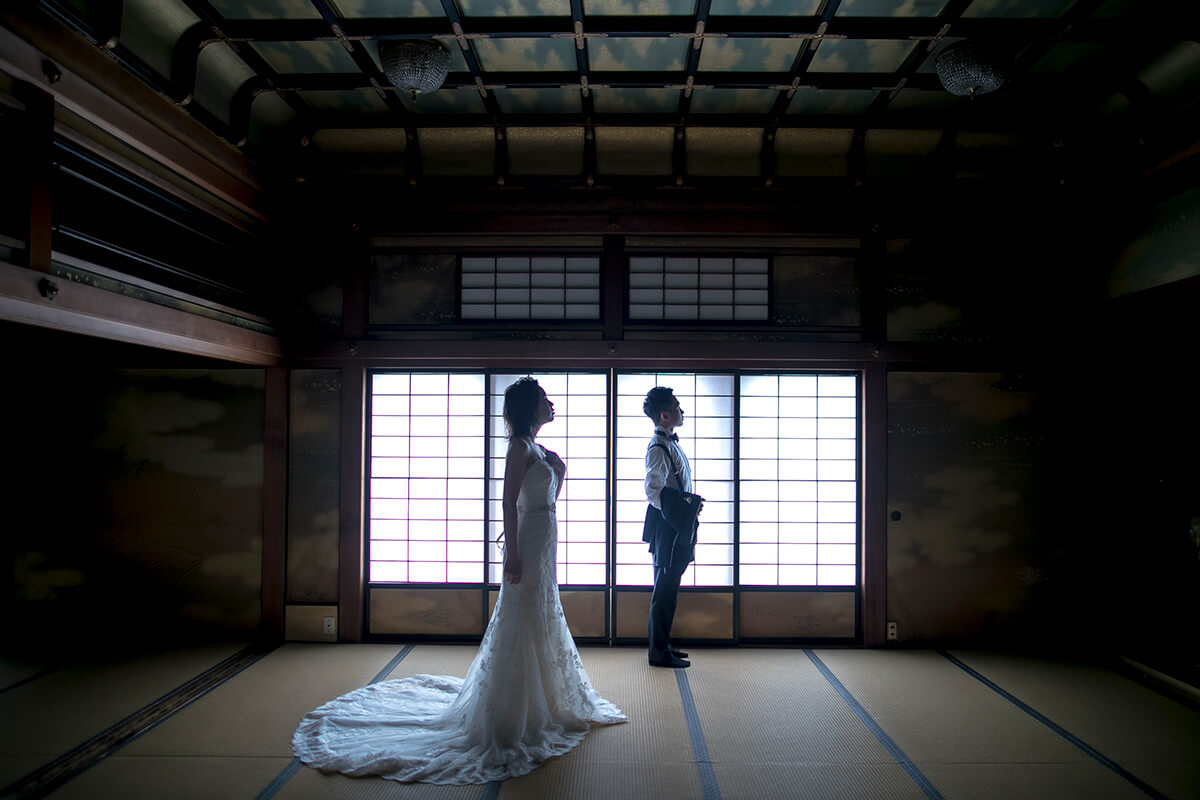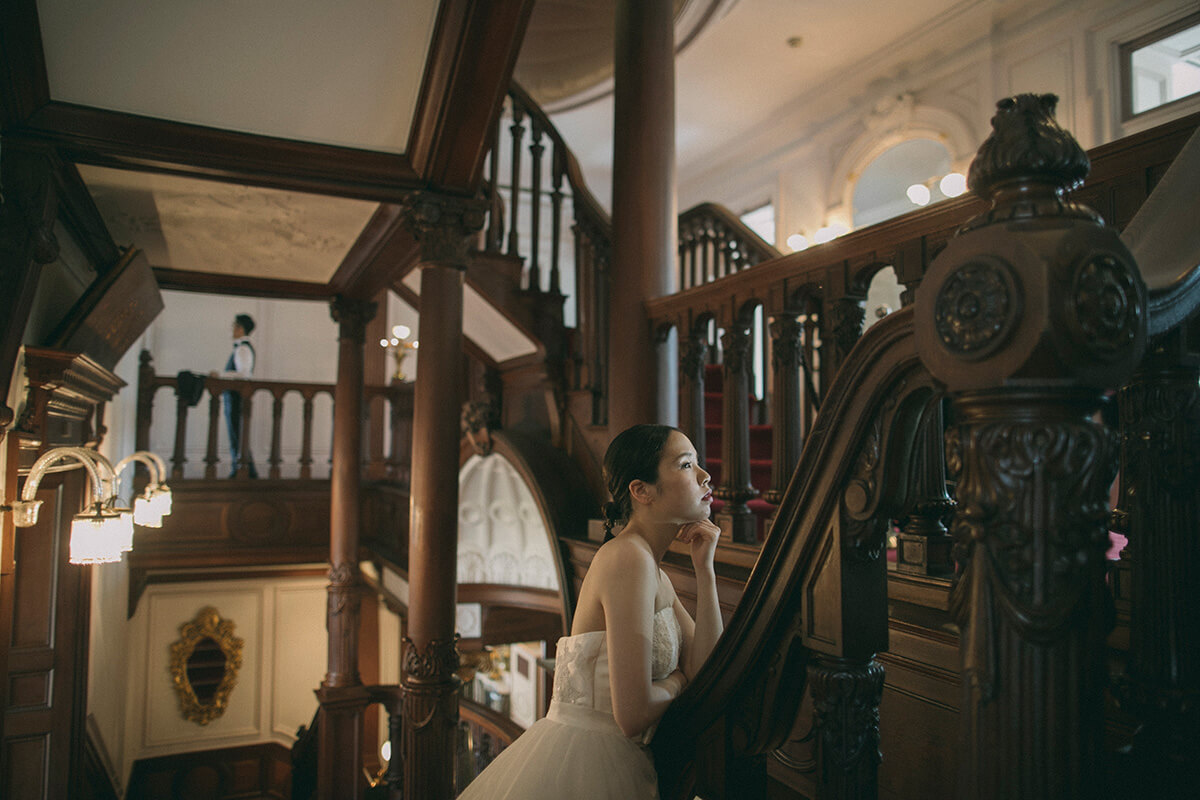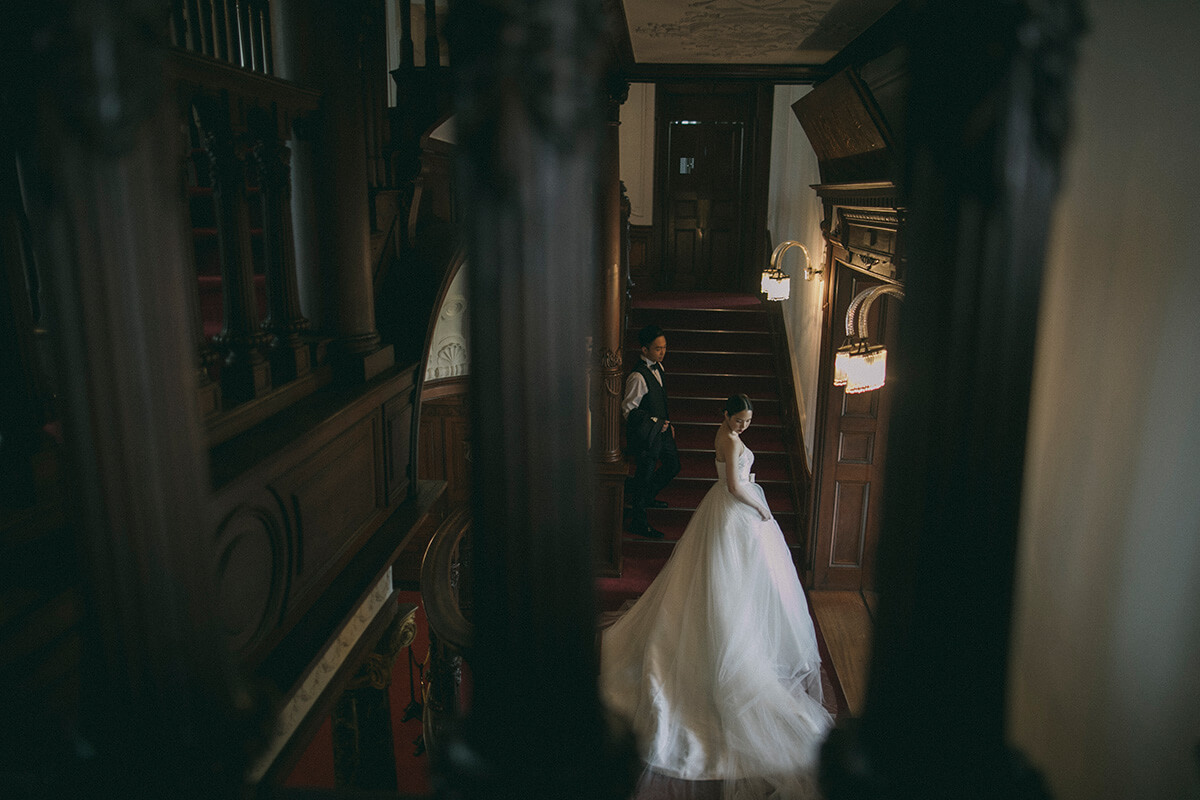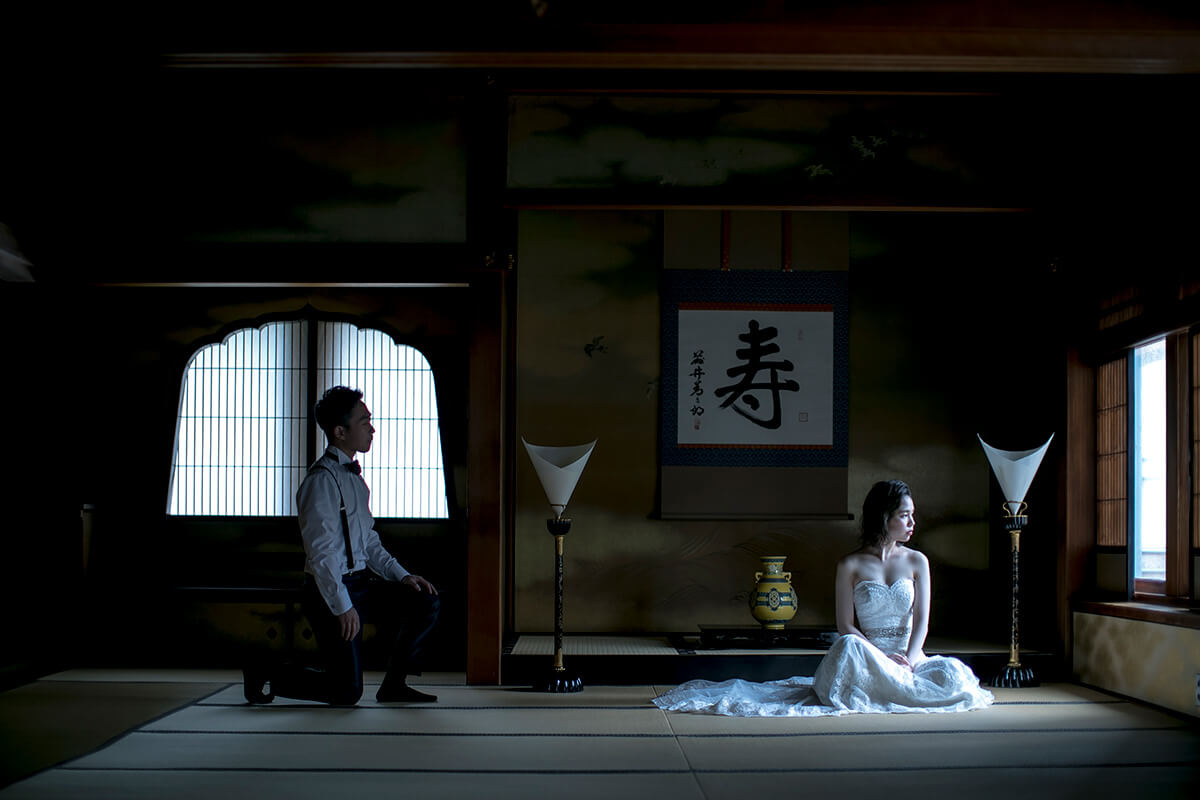 Delicate and exquisite decorations extraordinary taste in furniture
Standing in the entrance, the Rococo style of the reception room awaits. The walls and ceilings are decorated with delicate patterns, while luxurious antiques and carpets express grandeur and magnificence. The decorations and displays of the interior have changed with the passing century, increasing in elegance and sophistication. In addition, each room is adorned with delicate decorations, with each door opening to new surprises.