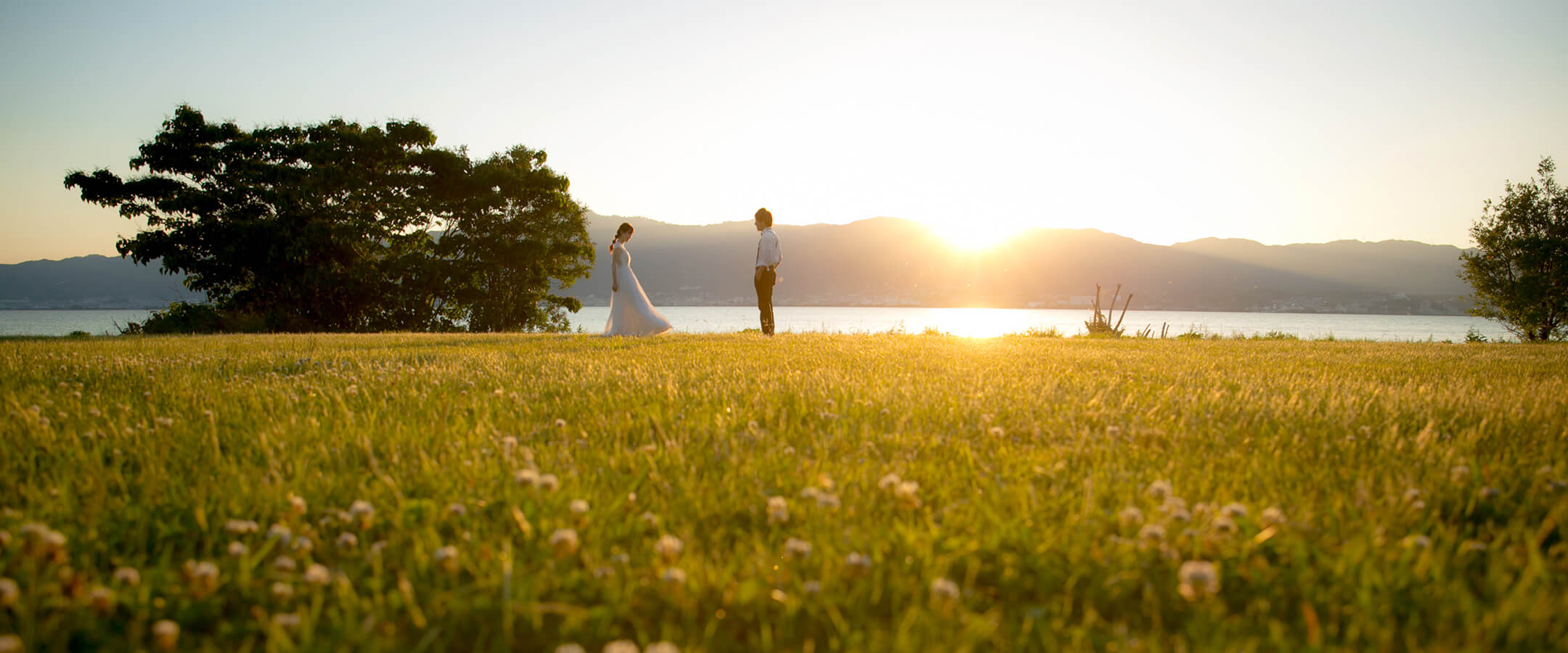 Biwakokohan Ryokuchi
[Add. Fee ¥27,500(including tax)]
[As 2 Locations]
Embrace nature in the green shores of Japan's largest lake [Biwako] Biwa is the largest lake in Japan. Beautiful green spaces can be found along the shores of Lake Biwa. In summer, there are people who come here to enjoy the natural beauty while enjoying BBQs. You will definitely enjoy photoshoots in this beautiful lakeshore scenery.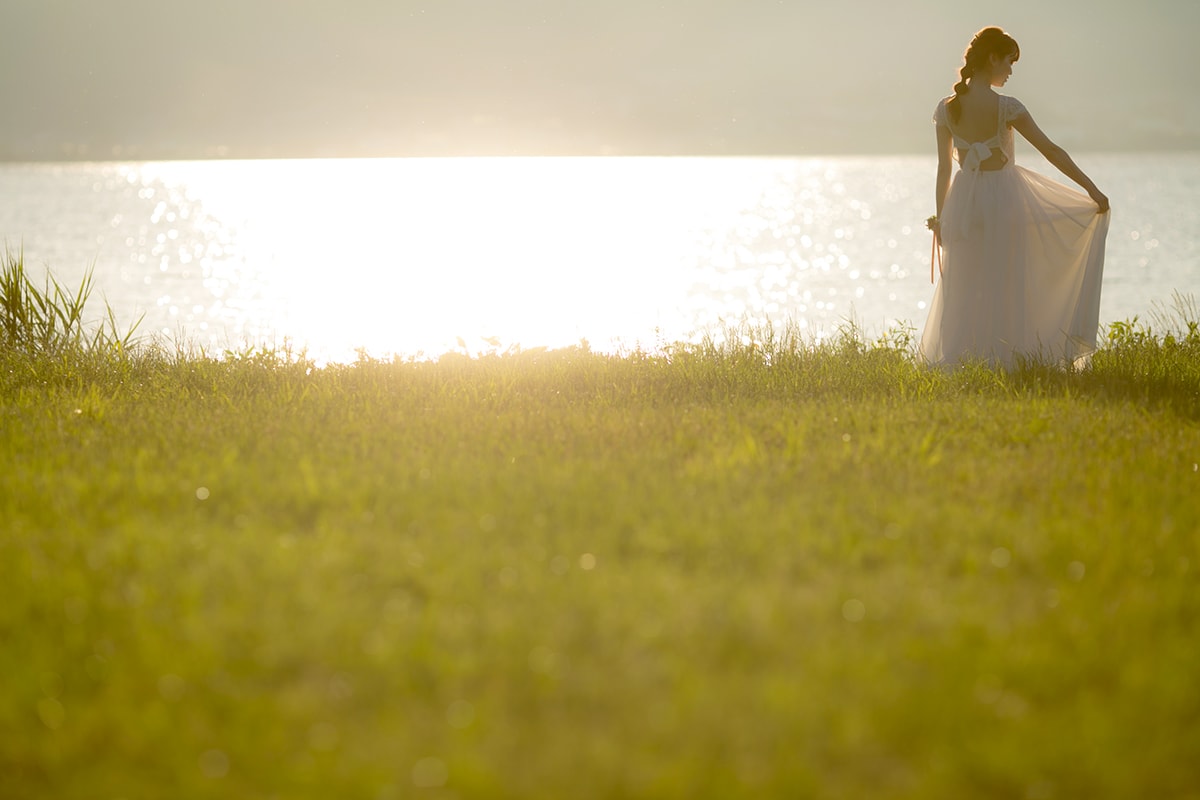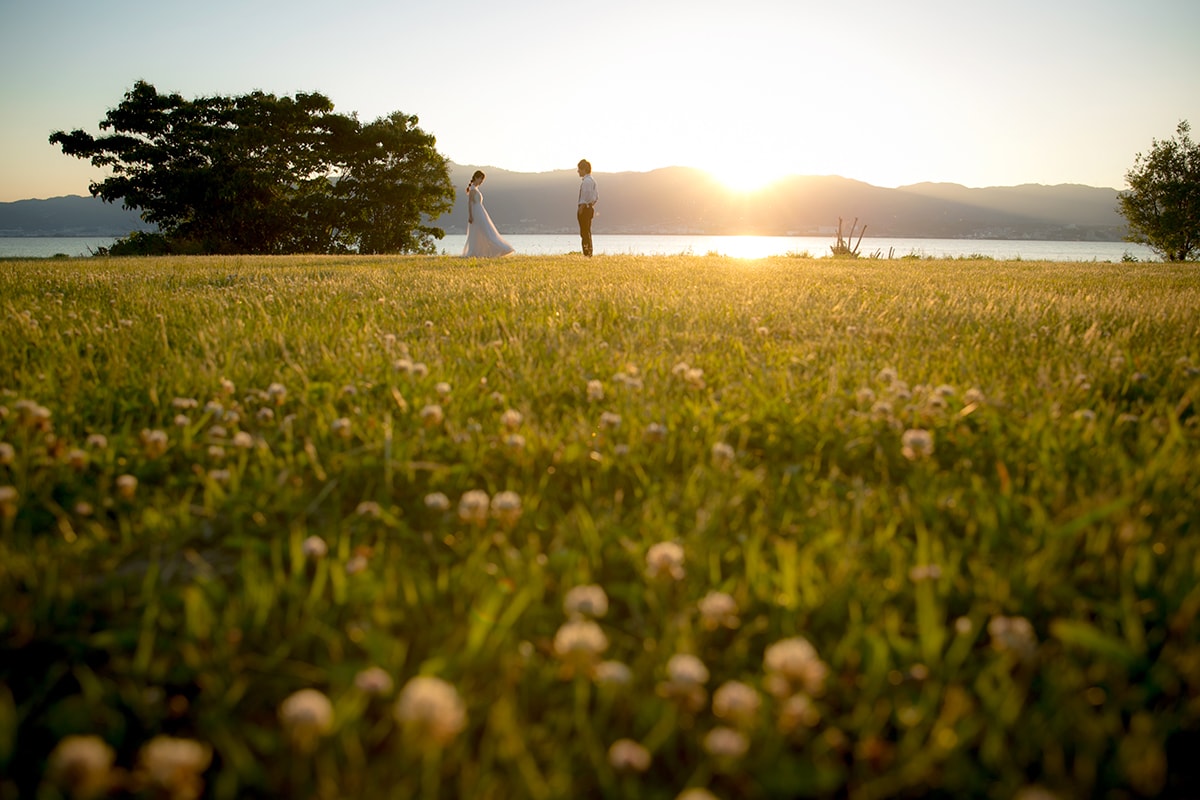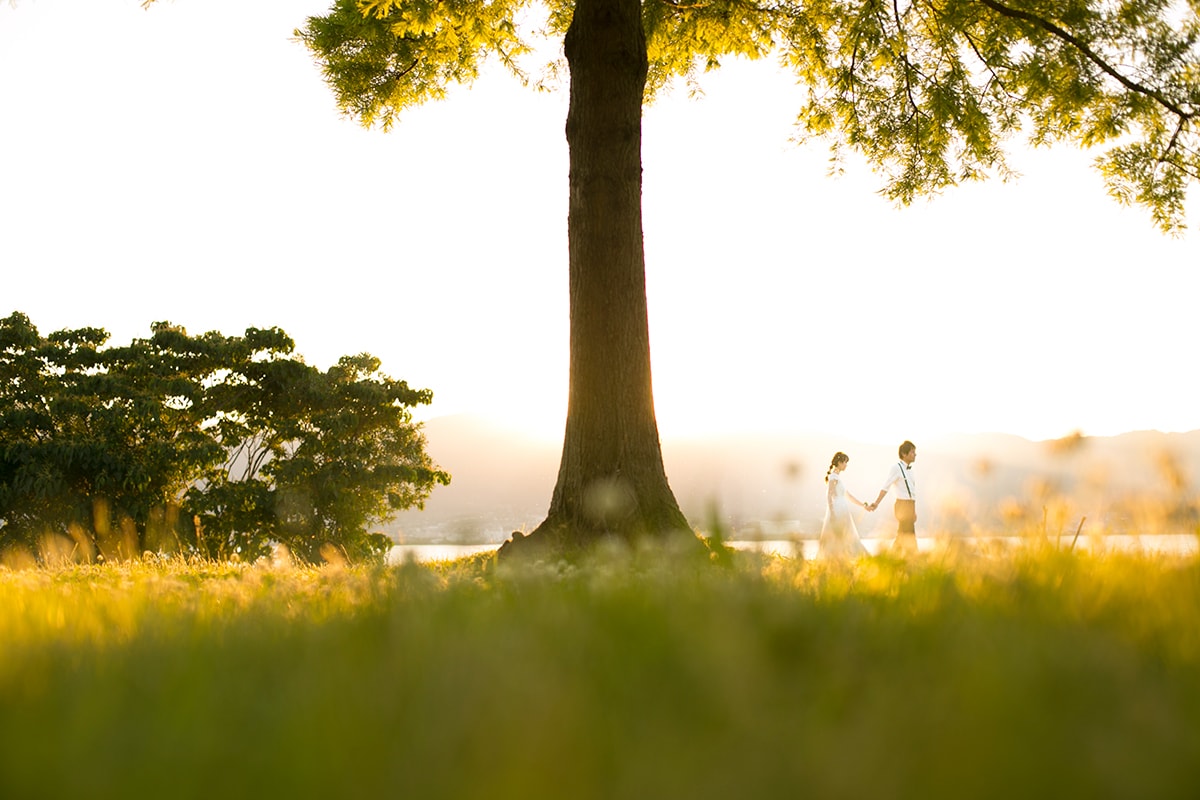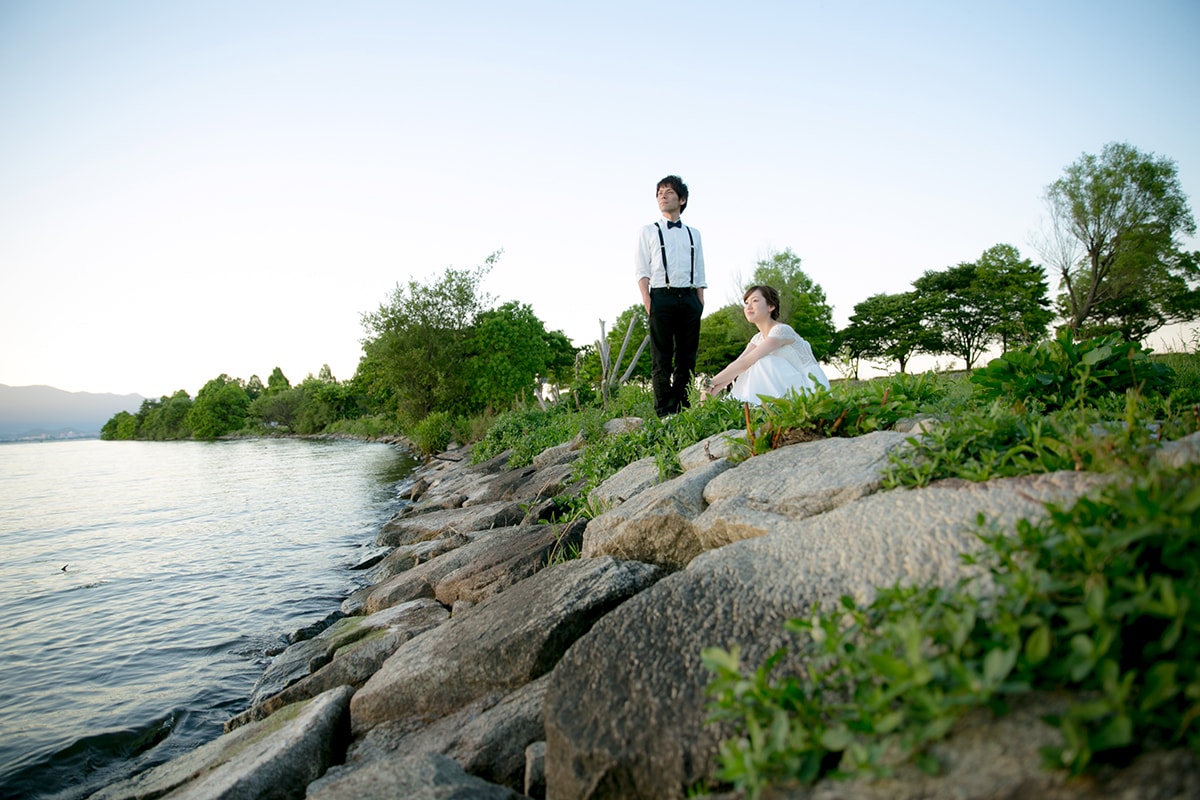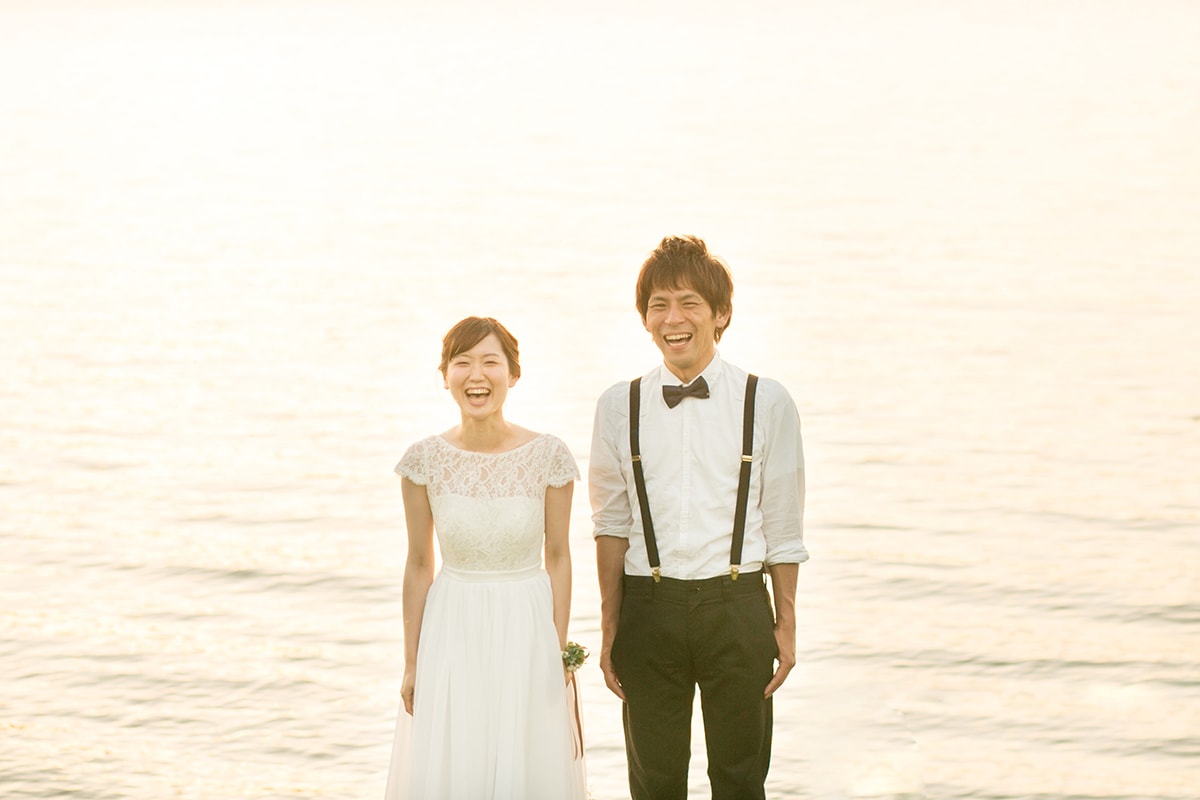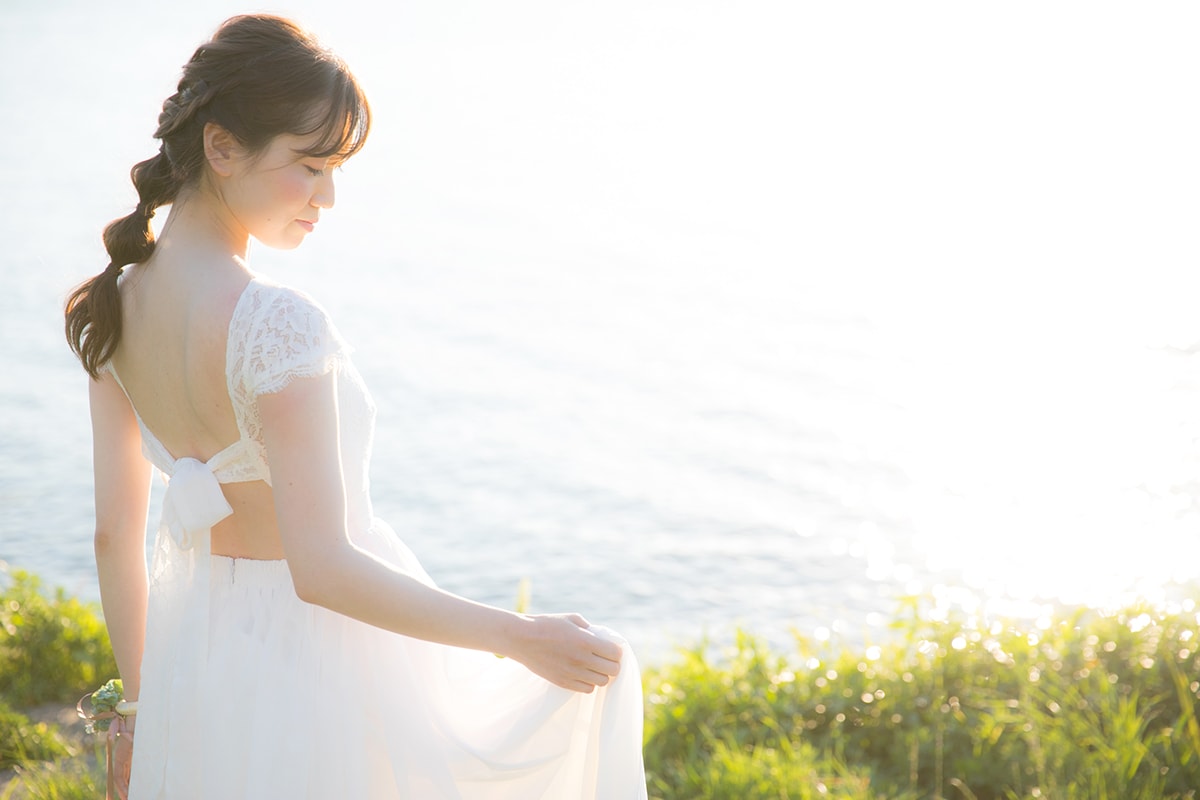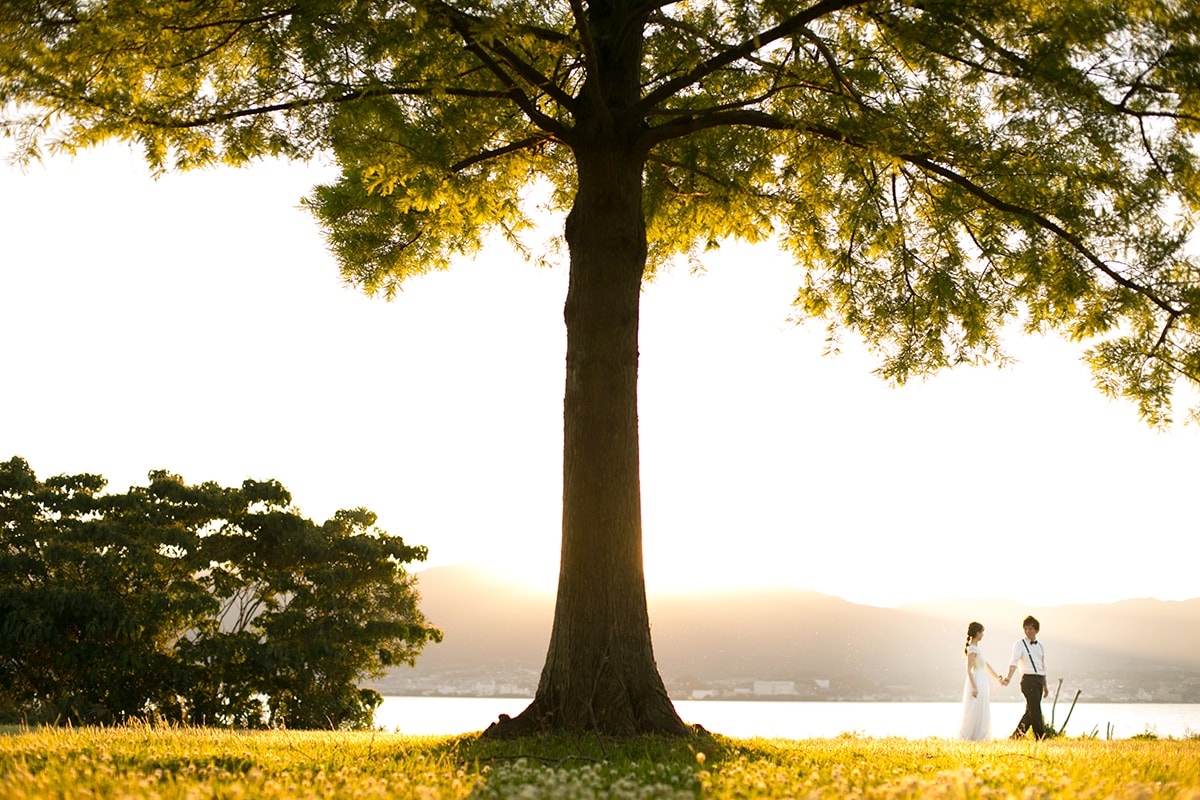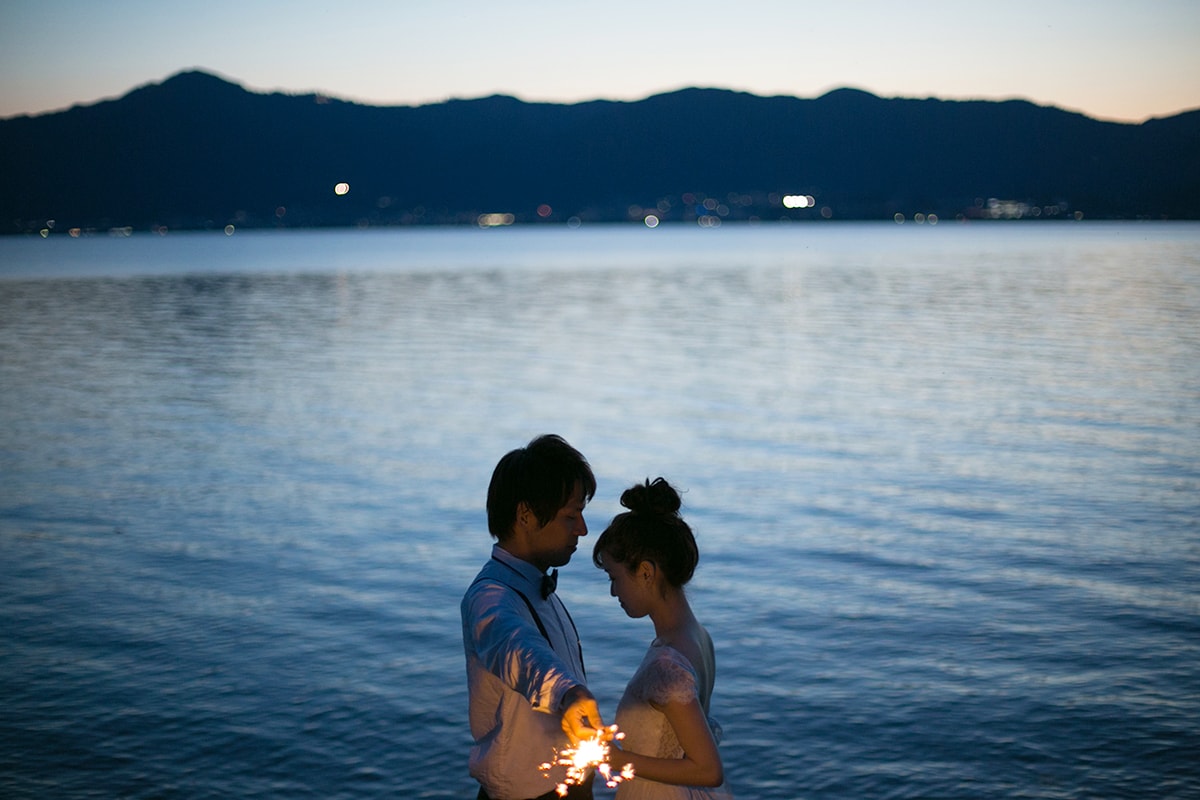 A very beautiful sunset scene as the setting sun casts a golden glow onto the lake waters
At sunset, the natural beauty of the afterglow on the lake and the forests on the shore is very beautiful. This is a very popular spot to view sunsets.