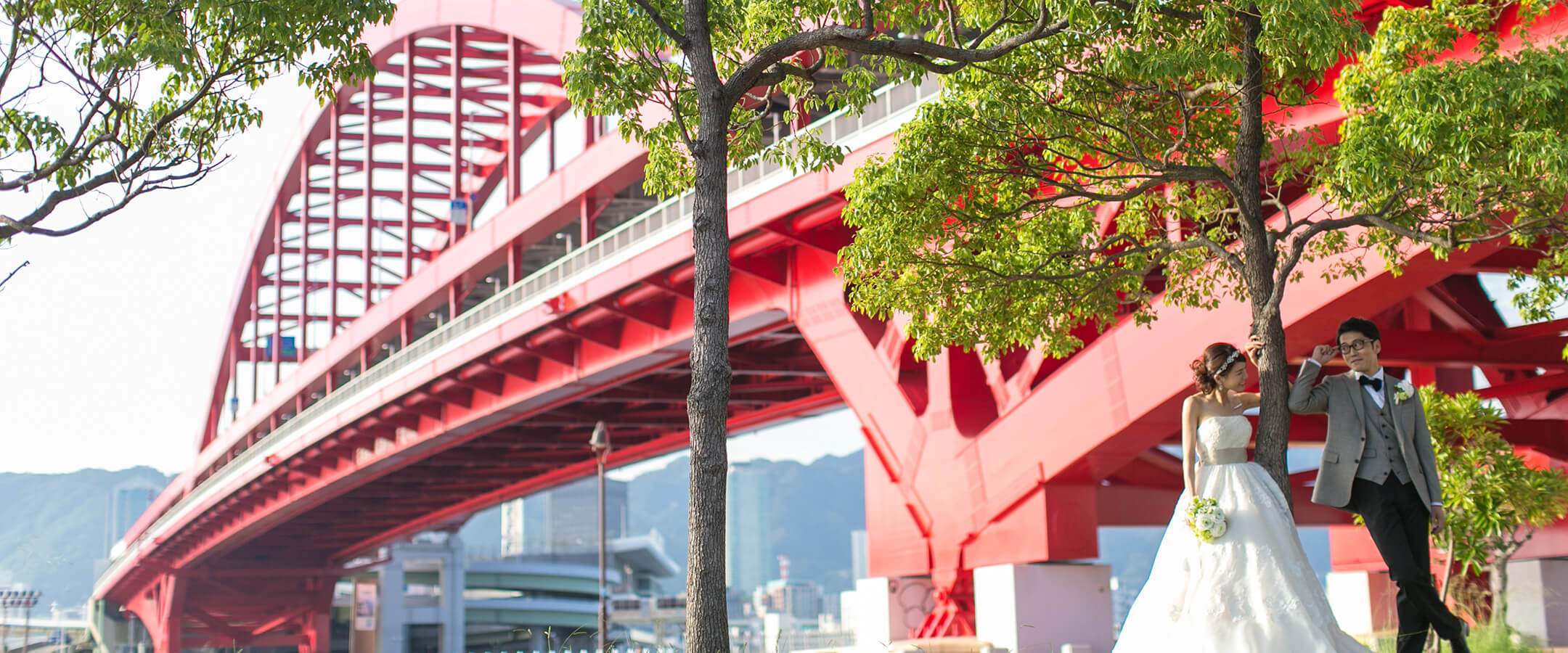 Port of Japan - Coastal park offering a commanding view of Kobe Port Island North Park is abundant in natural ecology and it is located next to the iconic Kobe Bridge. Looking from the Port Island North Park, one can see famous landmarks such as the red Kobe Port Tower and Harborland, as well as ships entering and exiting the Port of Kobe. Within the verdant park, there is a refreshing dolphin fountain and Kitano Ijinkan (Western-style Houses) to create a diverse environment for your wedding photographs In addition, the Port Island North Park is also the perfect venue to admire the sunset.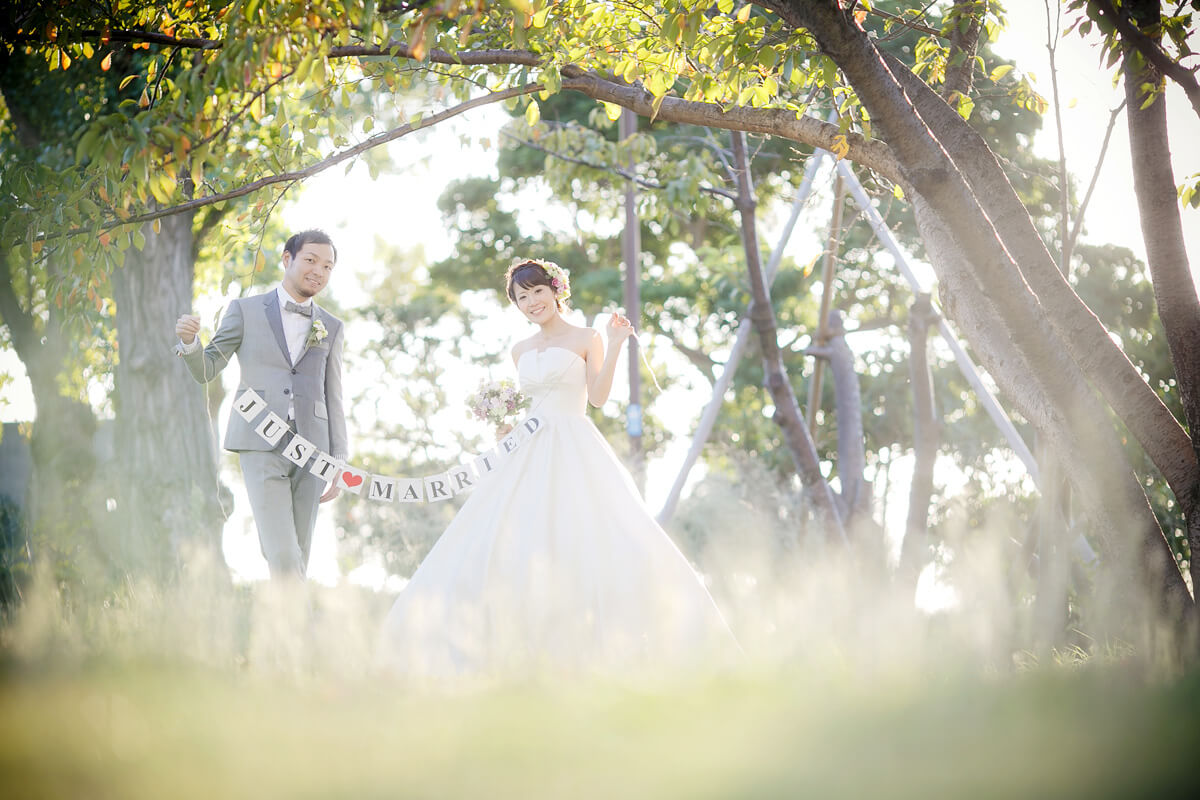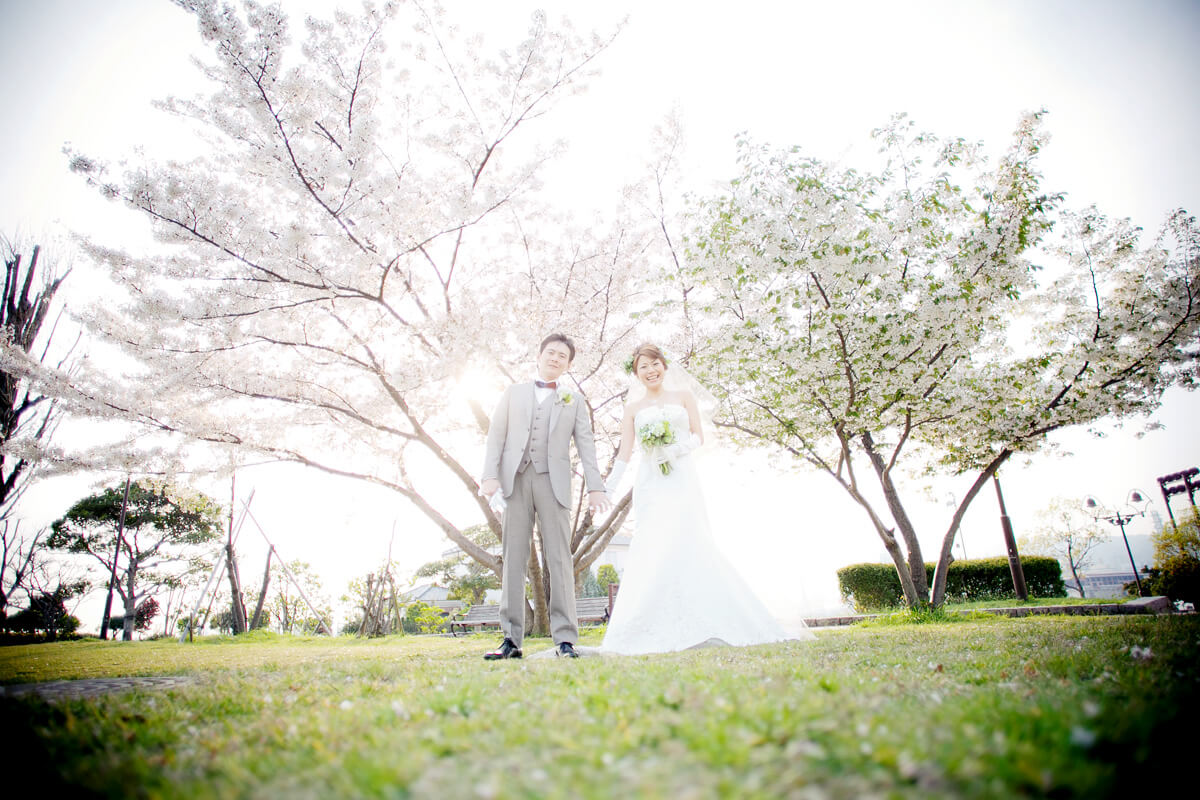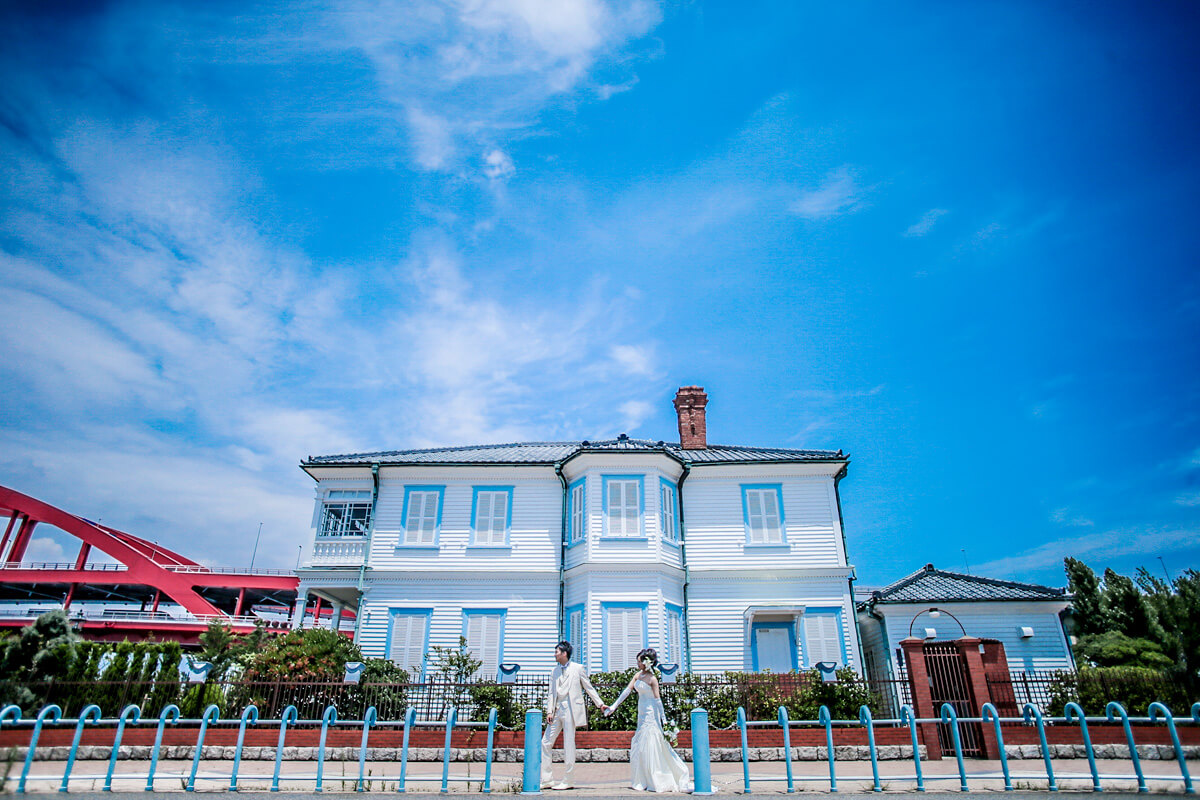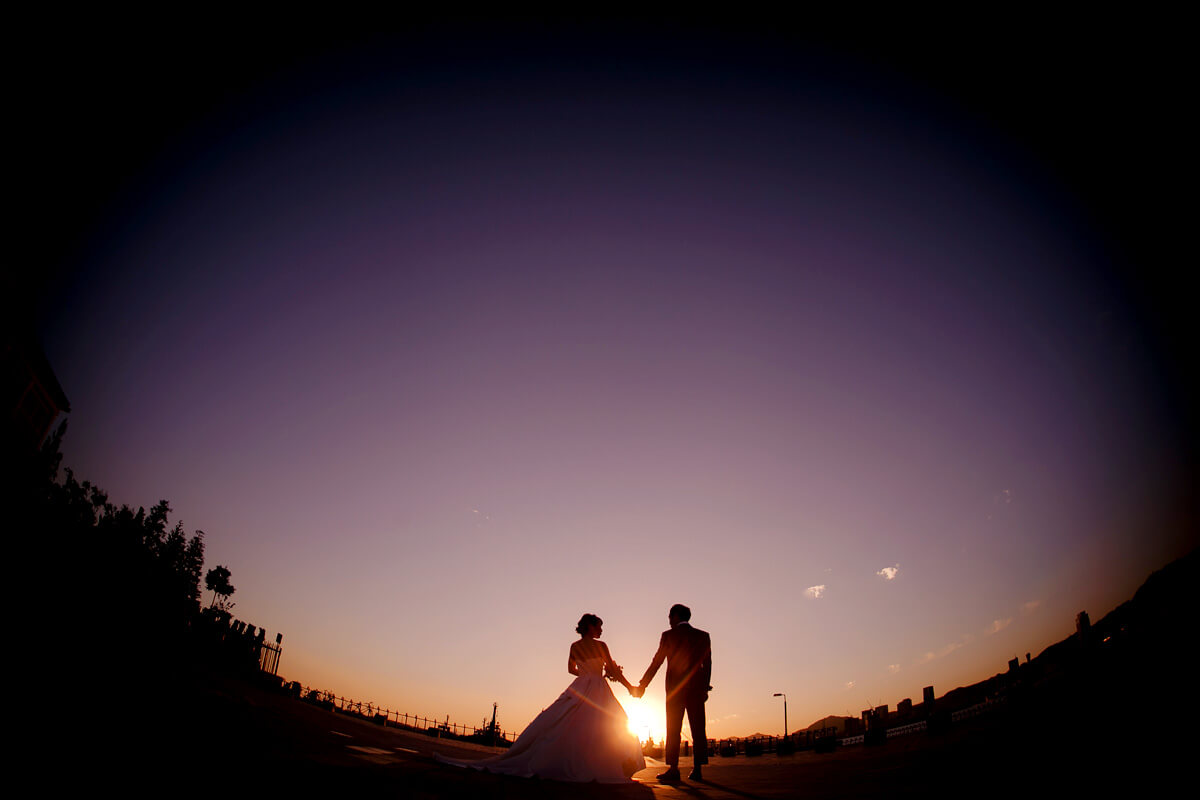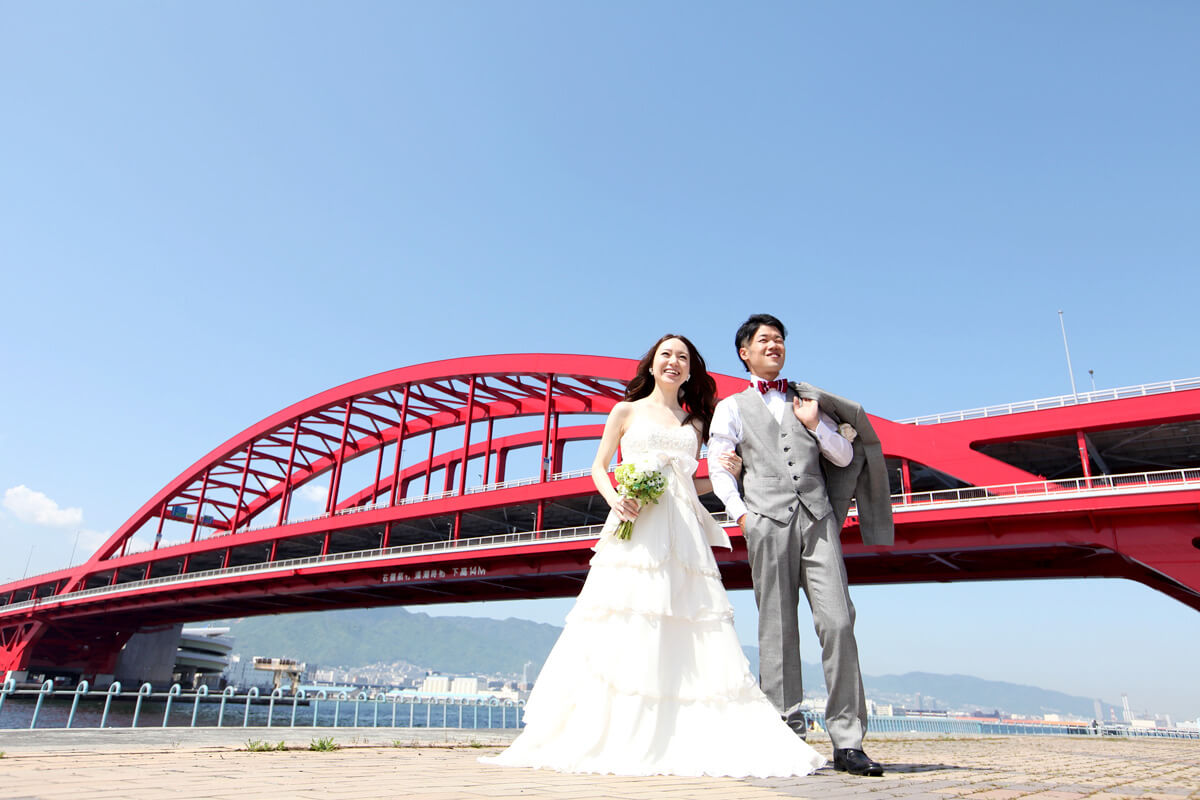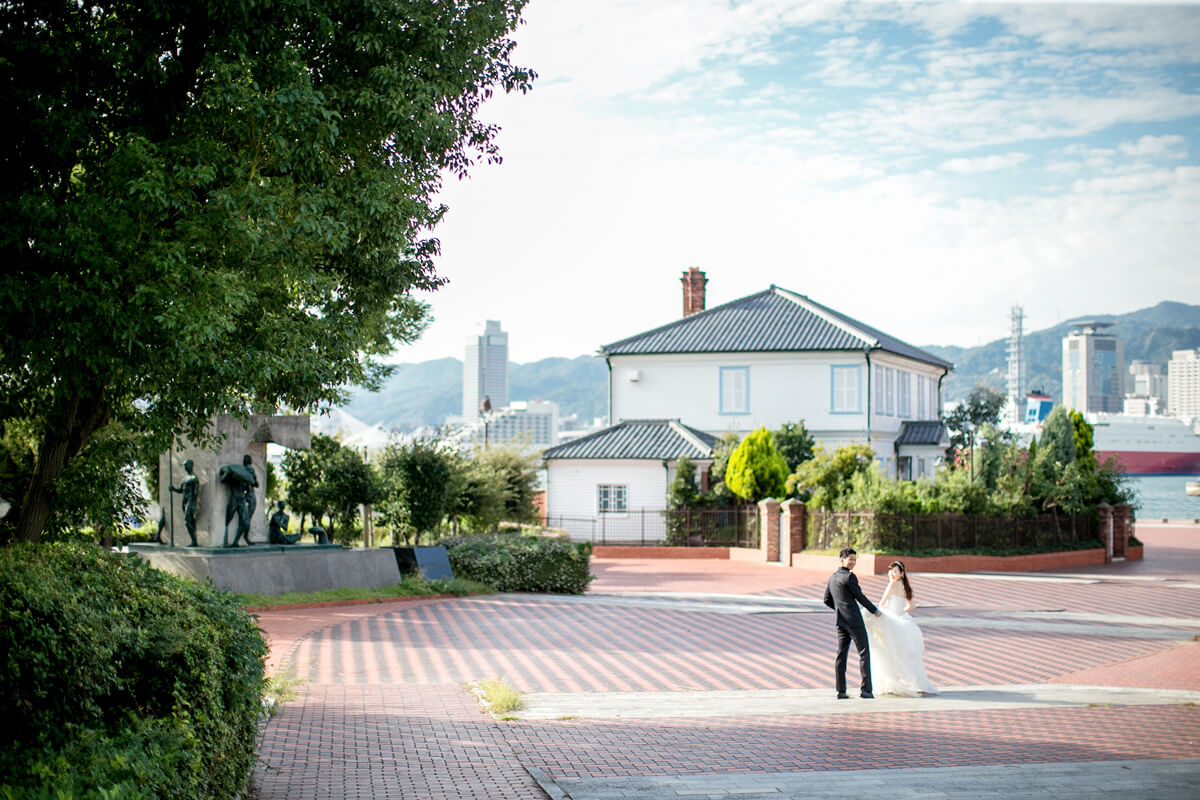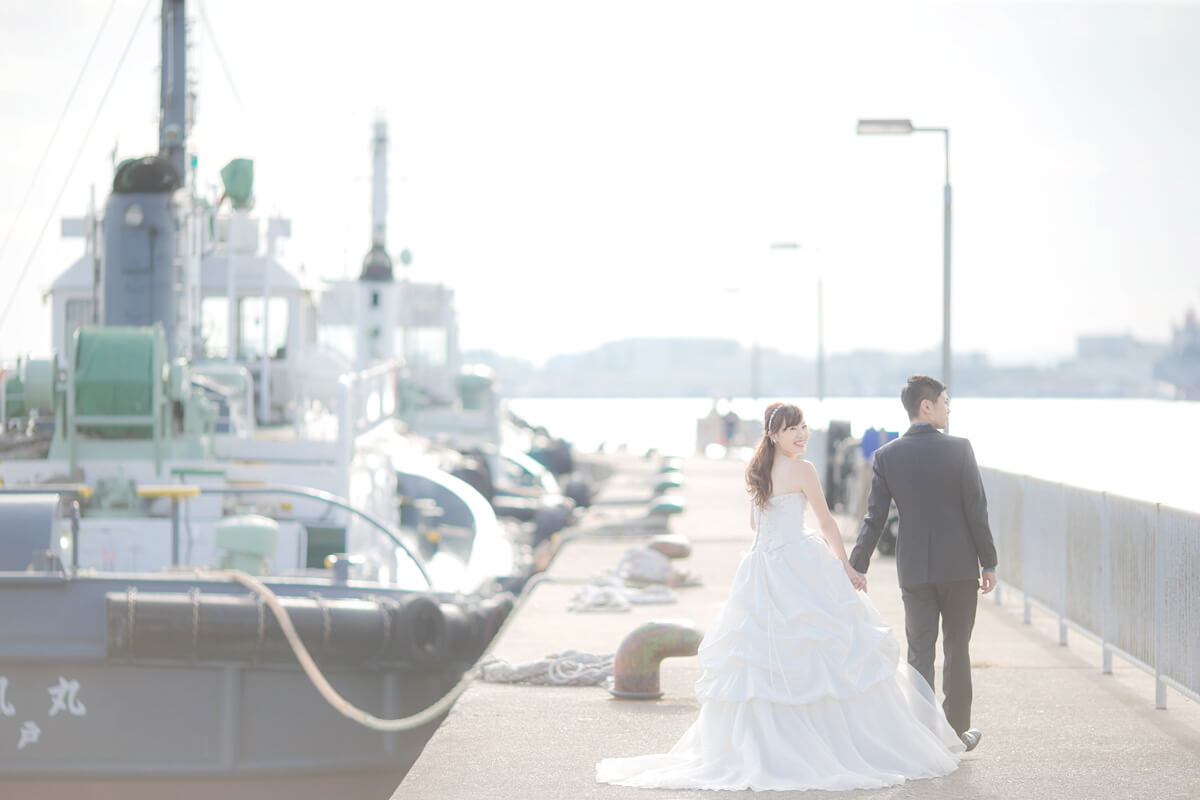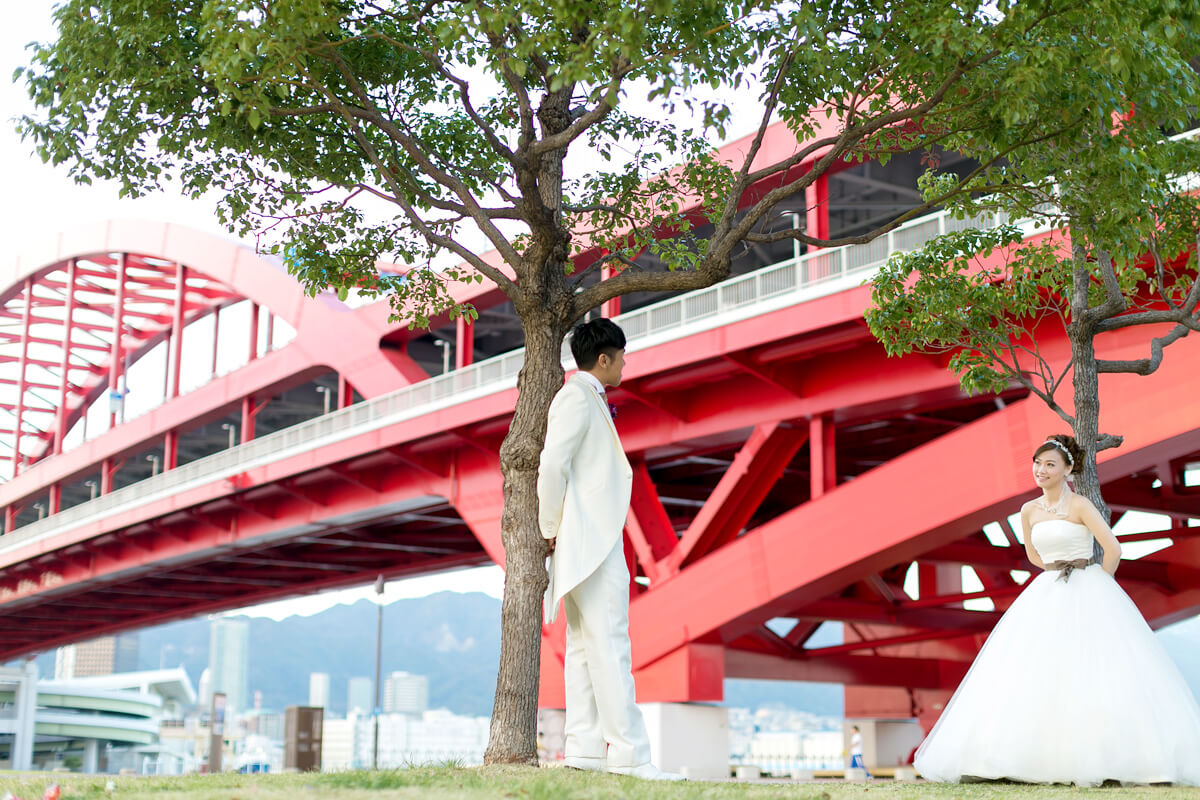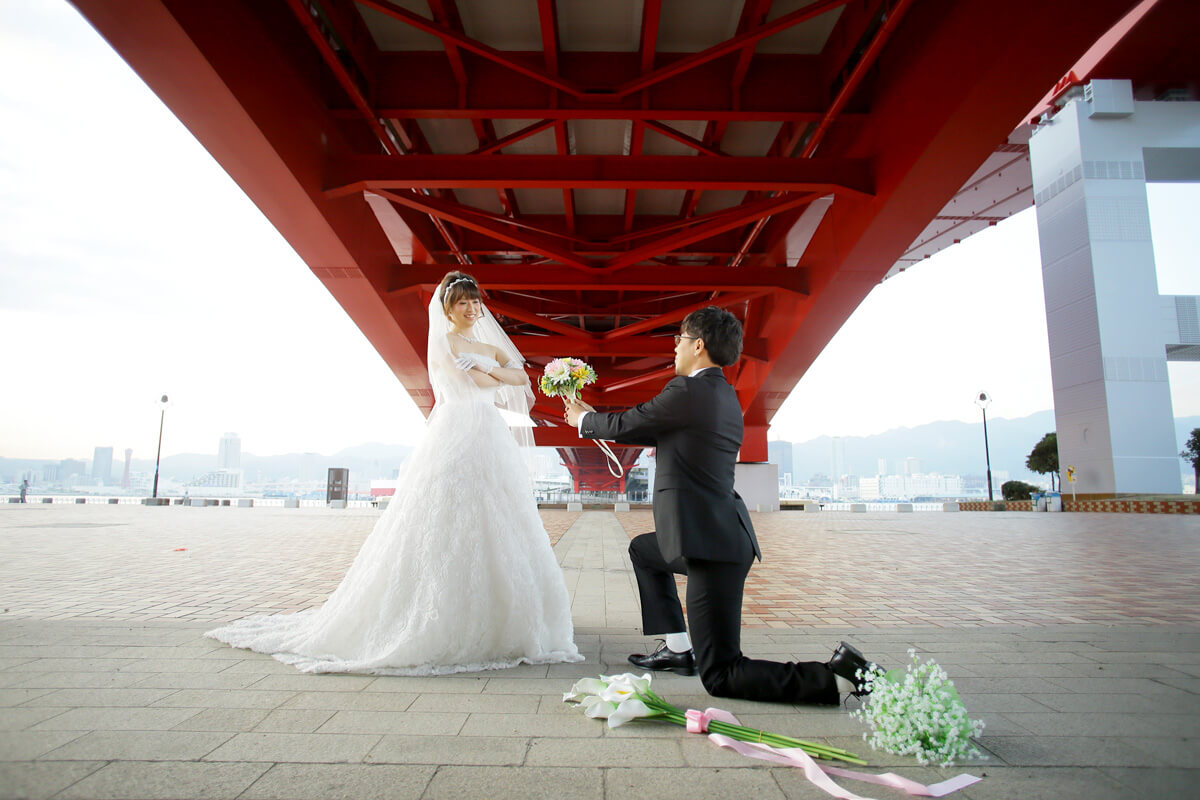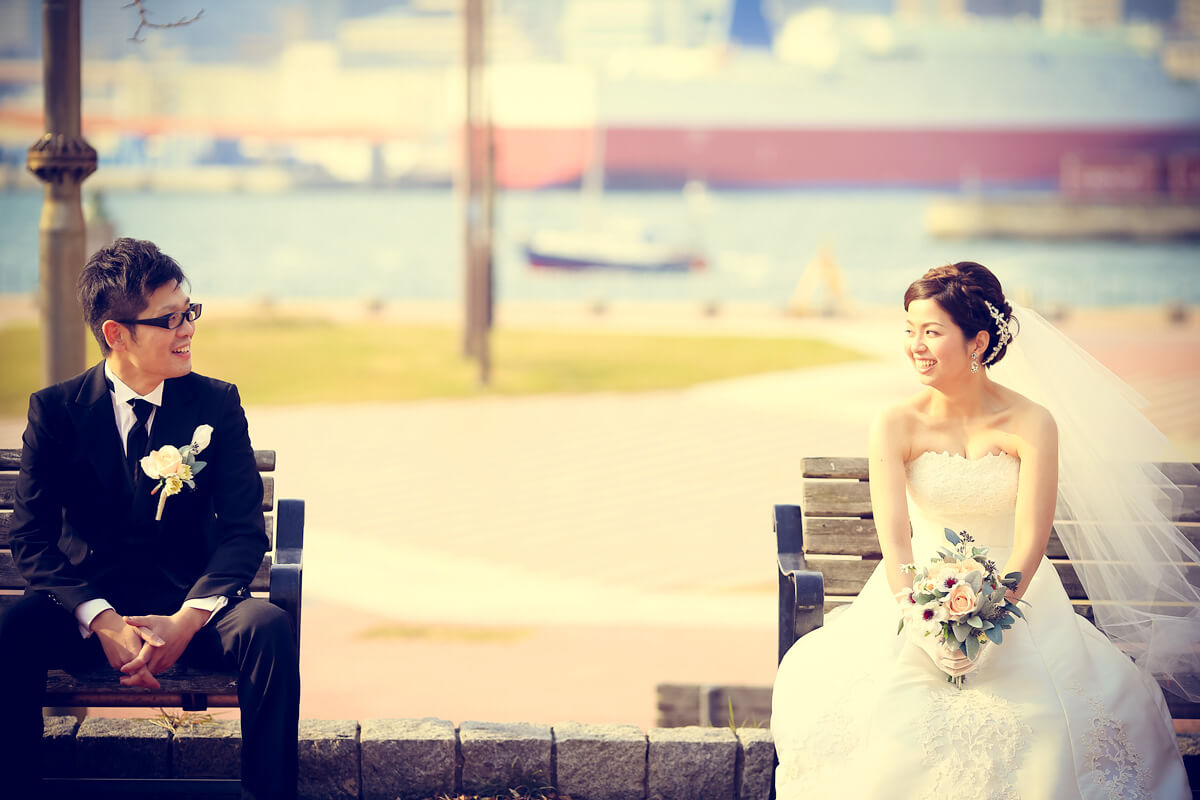 Nature in abundance - Lush green park
Next to the red Kobe Bridge and the ocean, the Port Island North Park features verdant trees and luxuriant grassland. Local residents often come to the grassland to enjoy the invigorating sea breeze. Whether rolling on the grassland surrounded by lush trees, taking a stroll by the coast, or admiring the beautiful imagery formed by the white European architecture against the backdrop of azure sky, these are the enchanting views you can enjoy when shooting at the Port Island North Park.