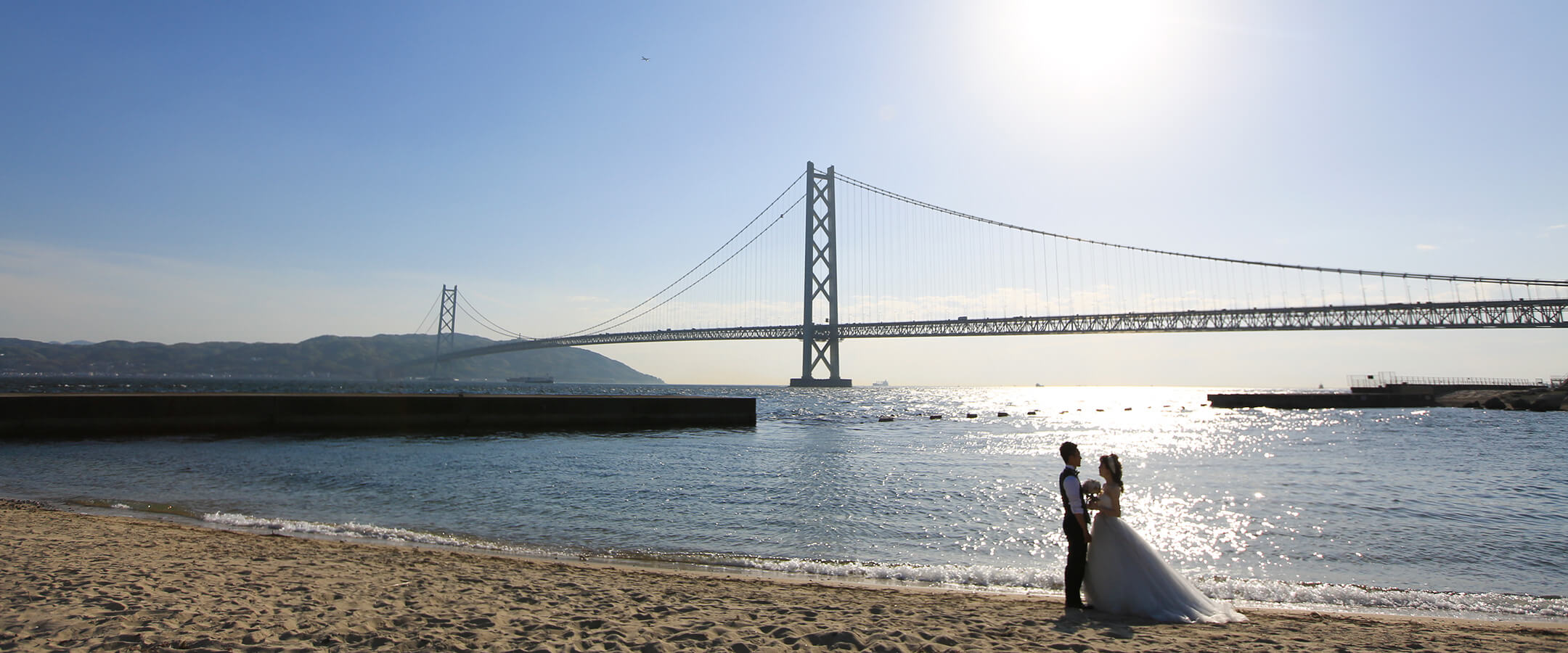 Azur Maiko
[ADD. FEE ¥5,500(including tax)]
Fine white beach sand and lush green lawn - Wonderful recreational park Azur Maiko Park boasts white sandy beach, pine forest and luxuriant park full of towering trees. On the west side is the Akashi Kaikyo Bridge and the Awaji Island can be seen across the ocean. The openness and picturesque landscape of this locale makes it a highly popular place for sightseeing, strolling or hosting a barbeque party. In summer, this area becomes a beautiful beach for people to escape the summer heat. In winter, the fresh air coupled with open view makes it an ideal venue for admiring sunset, often attracting plenty of people. In addition to the stunning white sandy beach, the majestic Akashi Kaikyo Bridge further enhance the charisma of your photographs.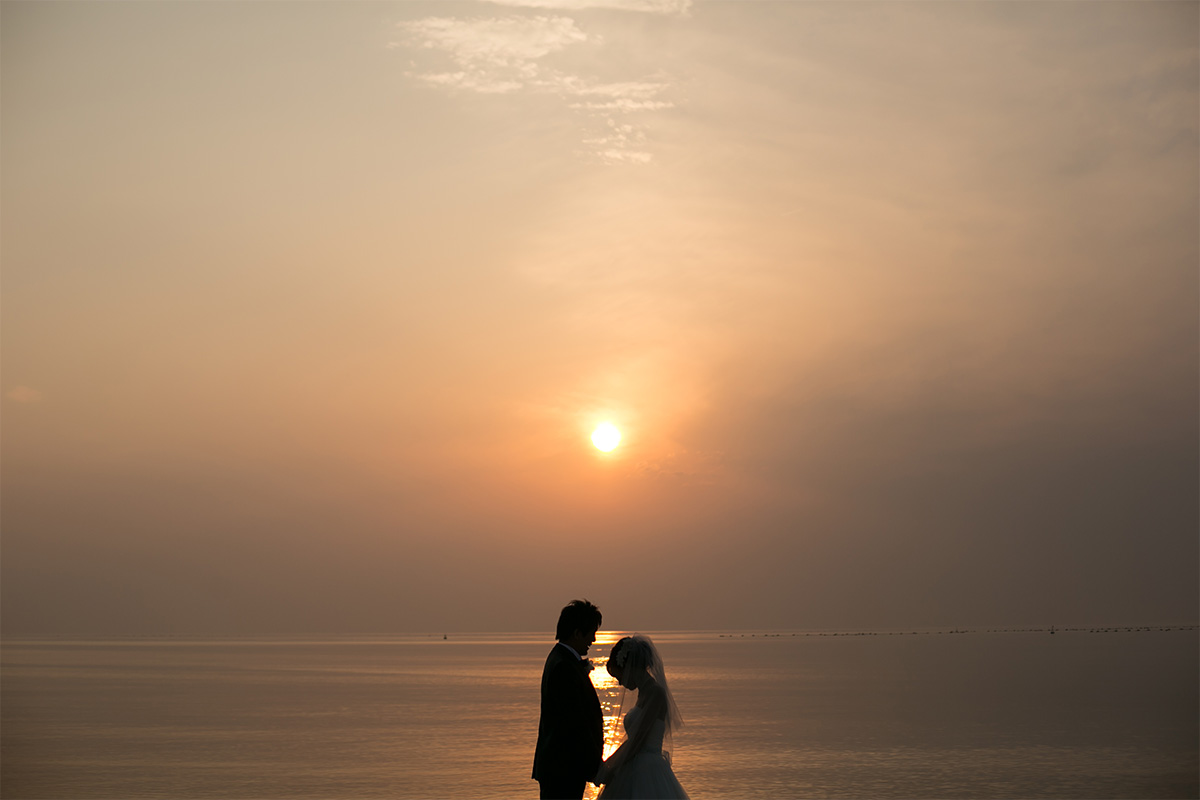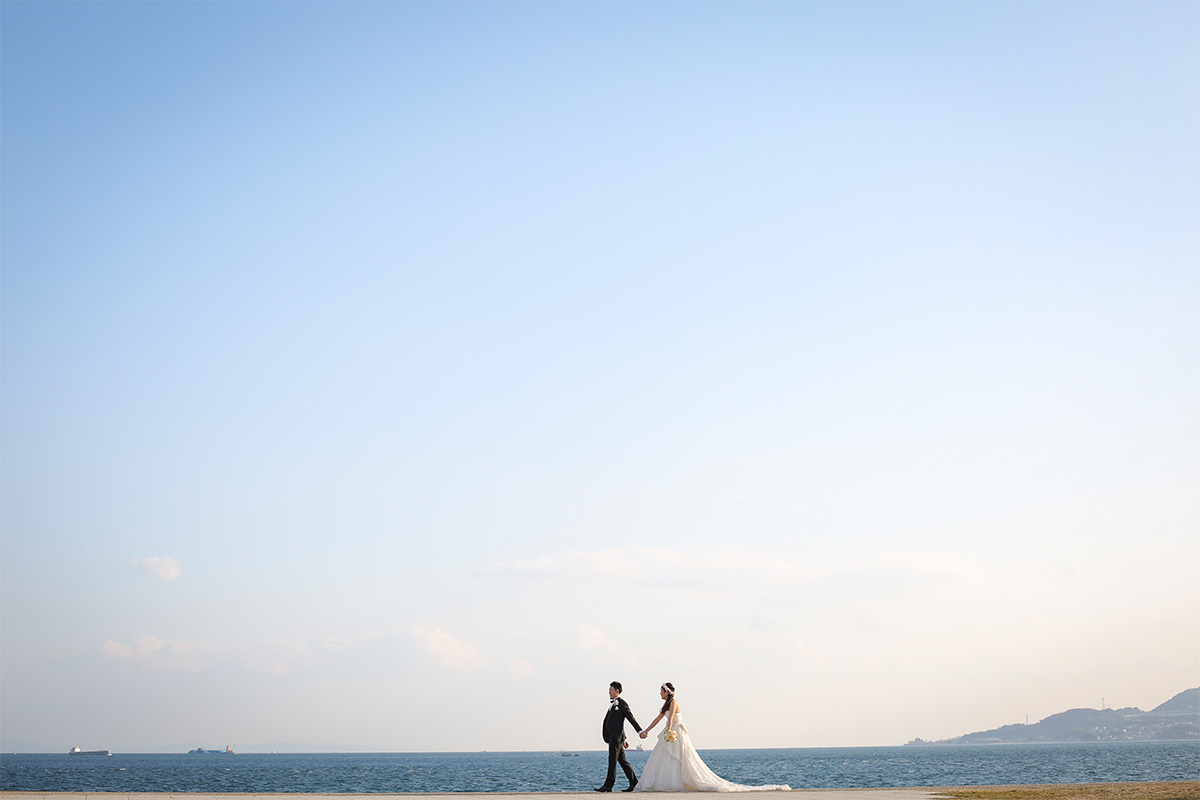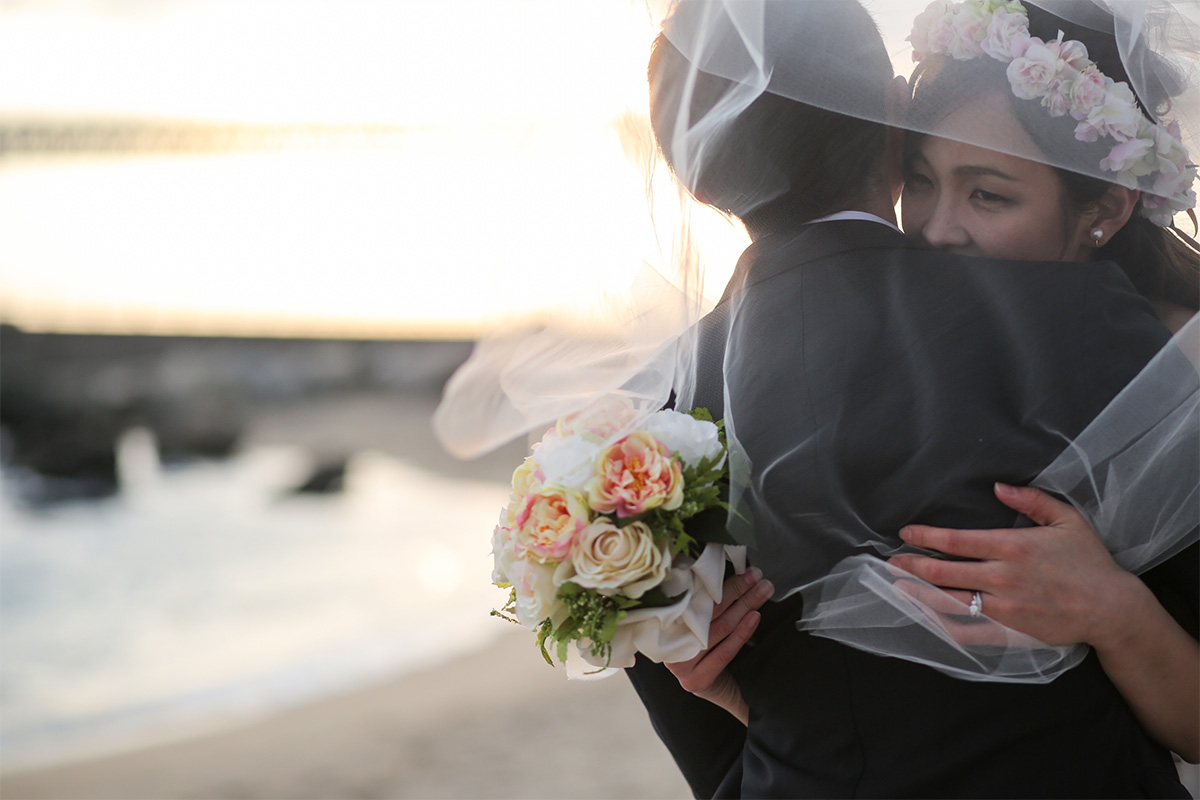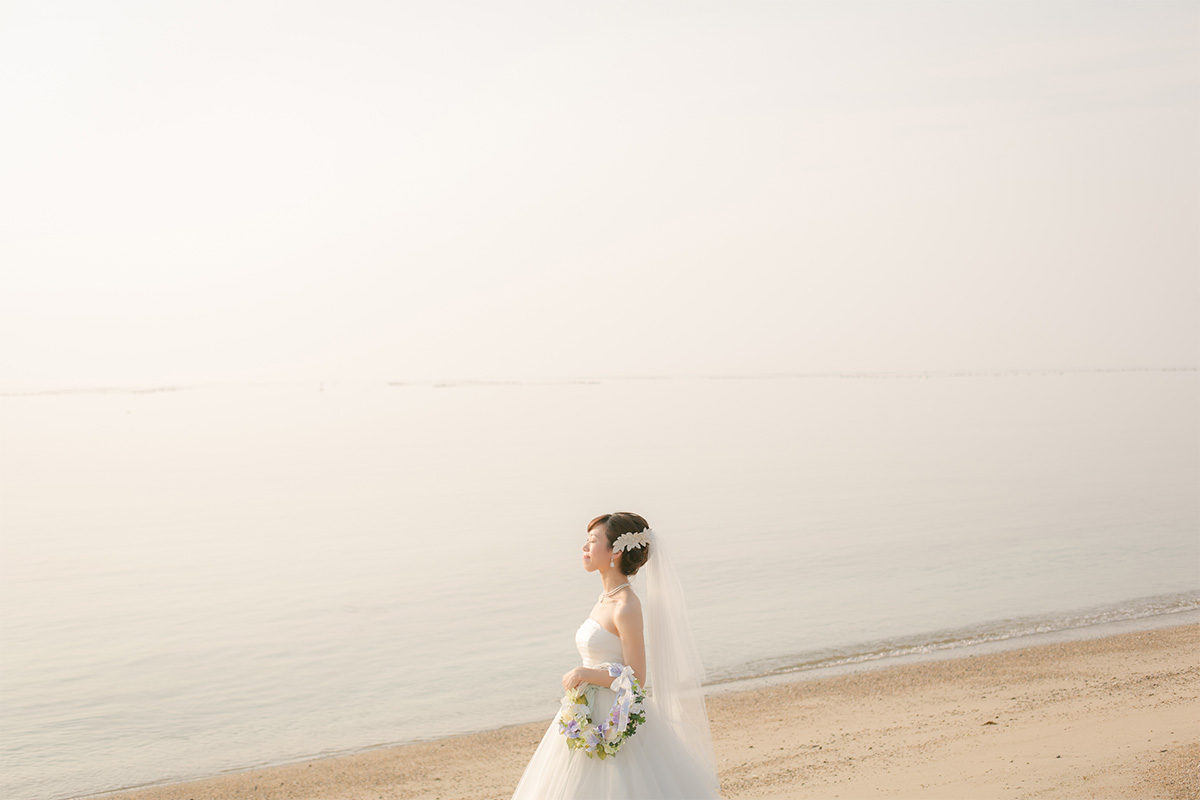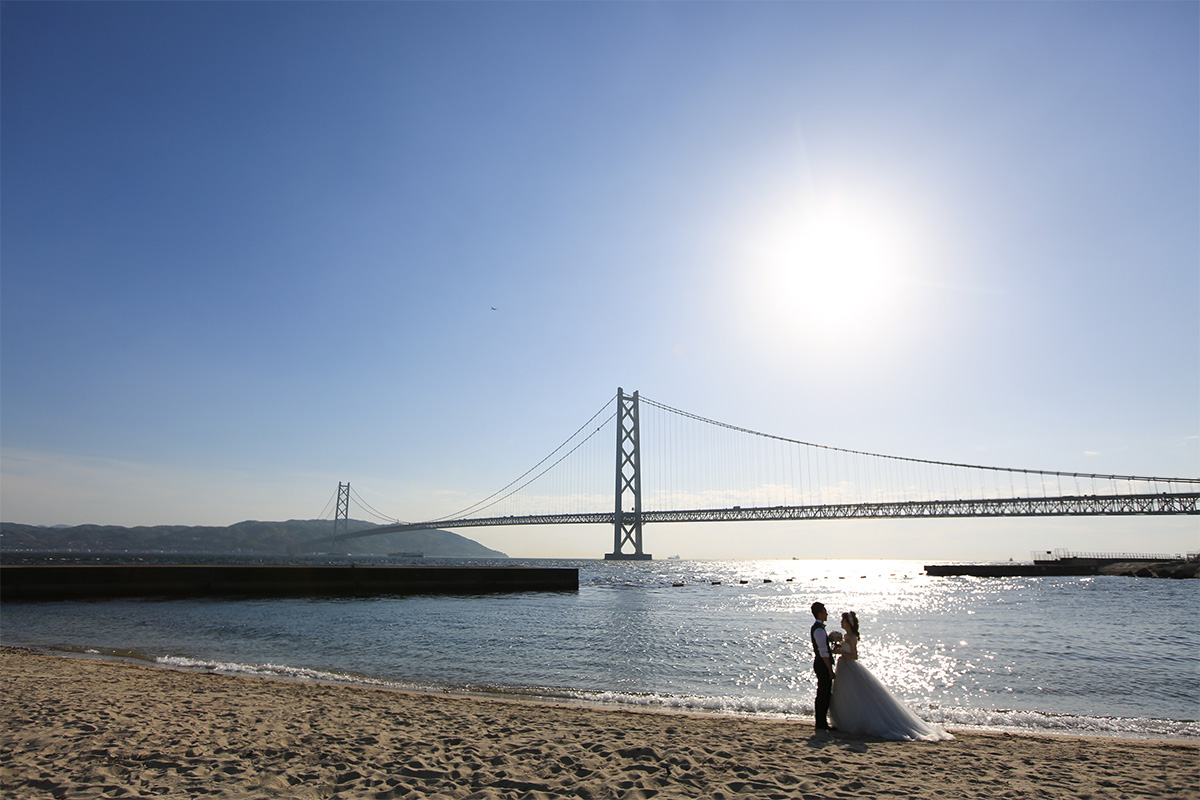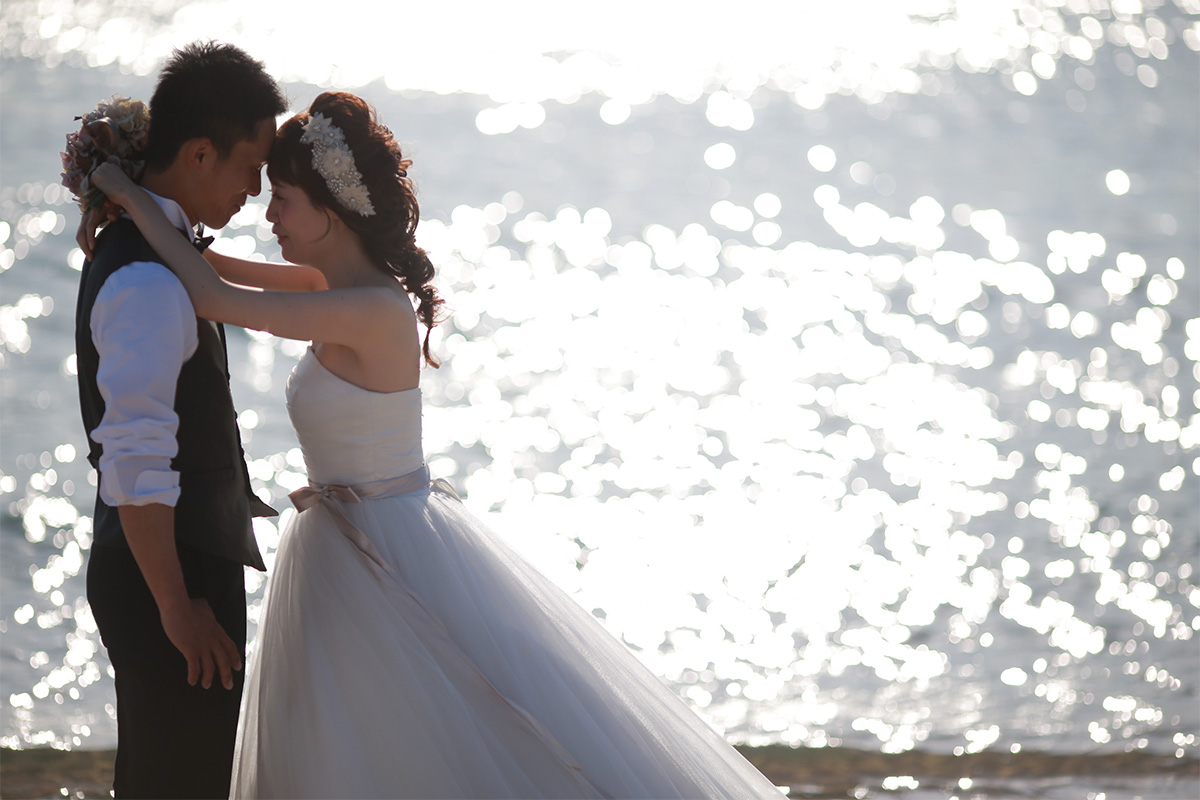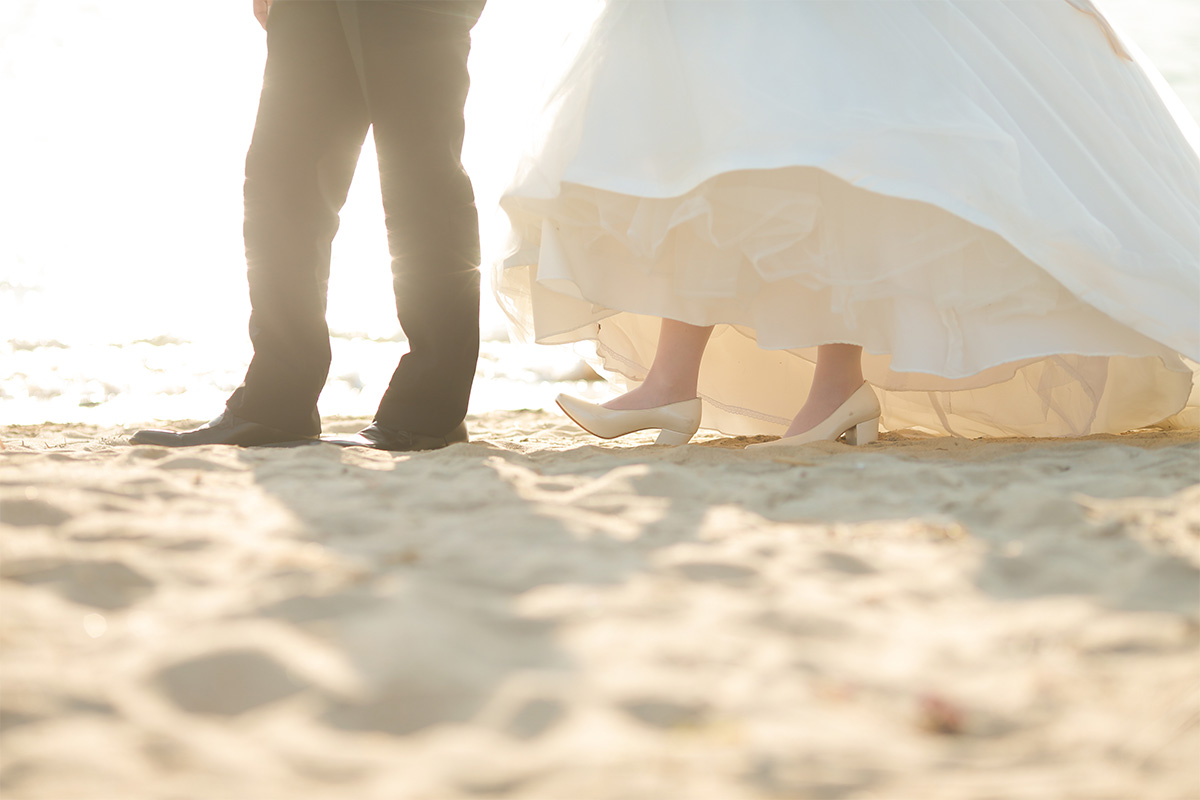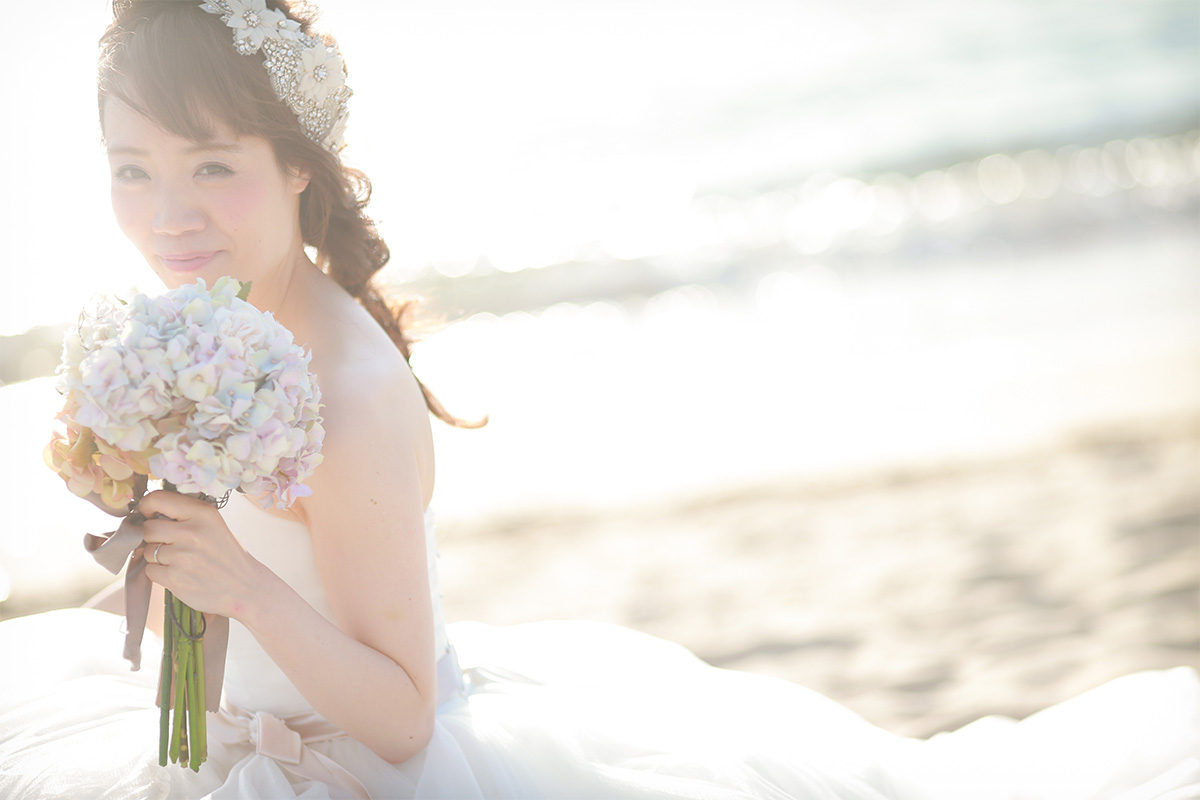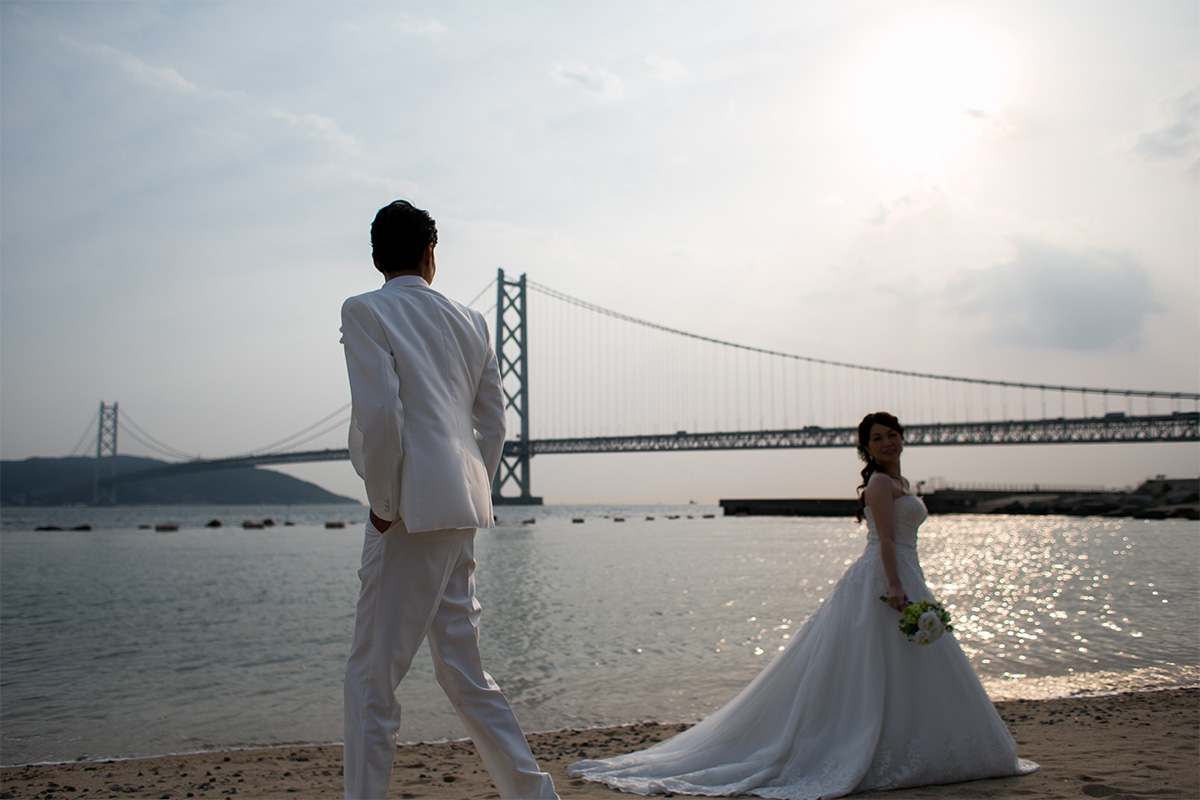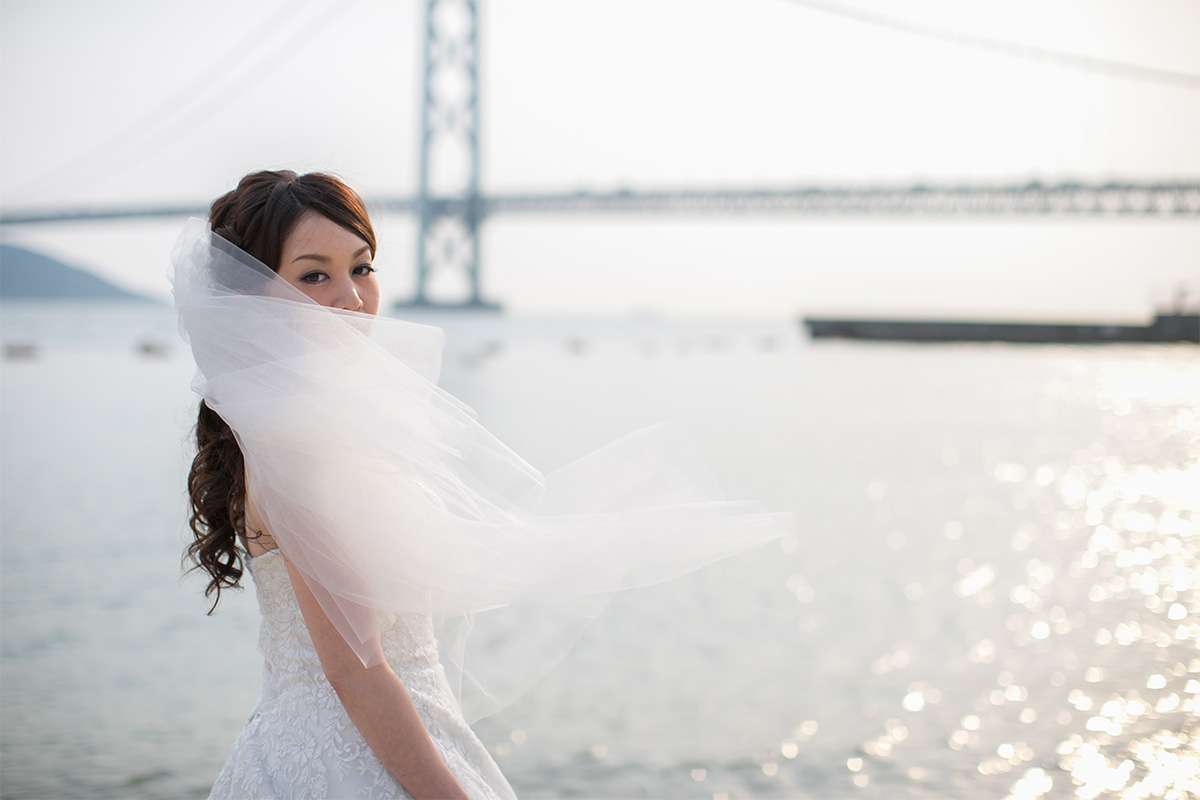 Shooting location in the vicinity of Akashi Kaikyo Bridge
Azur Maiko Park is adjacent to the world's longest suspension bridge in the world, the majestic "Akashi Kaikyo Bridge". The breathtaking, 800m long white sandy beach allows visitors to enjoy sea bathing in the summer. Meanwhile, the grass square and pine forest nearby further accentuate the greenness of the environment. At dusk, the resplendent coastal sunset is a view not to be missed.