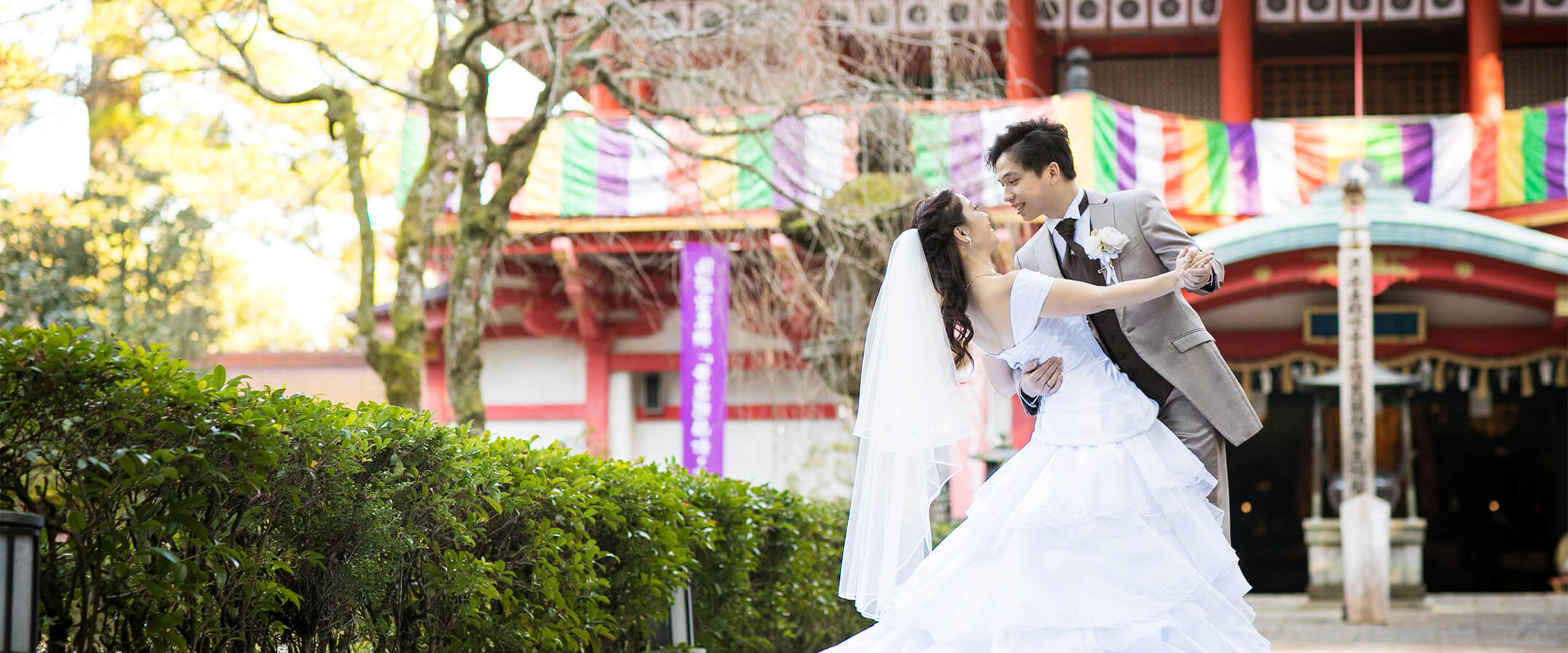 Natadera Temple
[ADD. FEE ¥22,000(including tax)]
A renowned temple with a history spanning 1300 years The Natadera Temple complex covers a vast area and contains many scenic areas as well as building clusters, 7 of which are recognized as designated national heritage sites. The exotic flora and strange rock caves in the grounds are equally enthralling. During autumn, the Temple is a popular tourist attraction for viewing red leaves. The blending of beautiful thousand-year-old architecture and beautiful landscapes makes this an unparalleled attraction.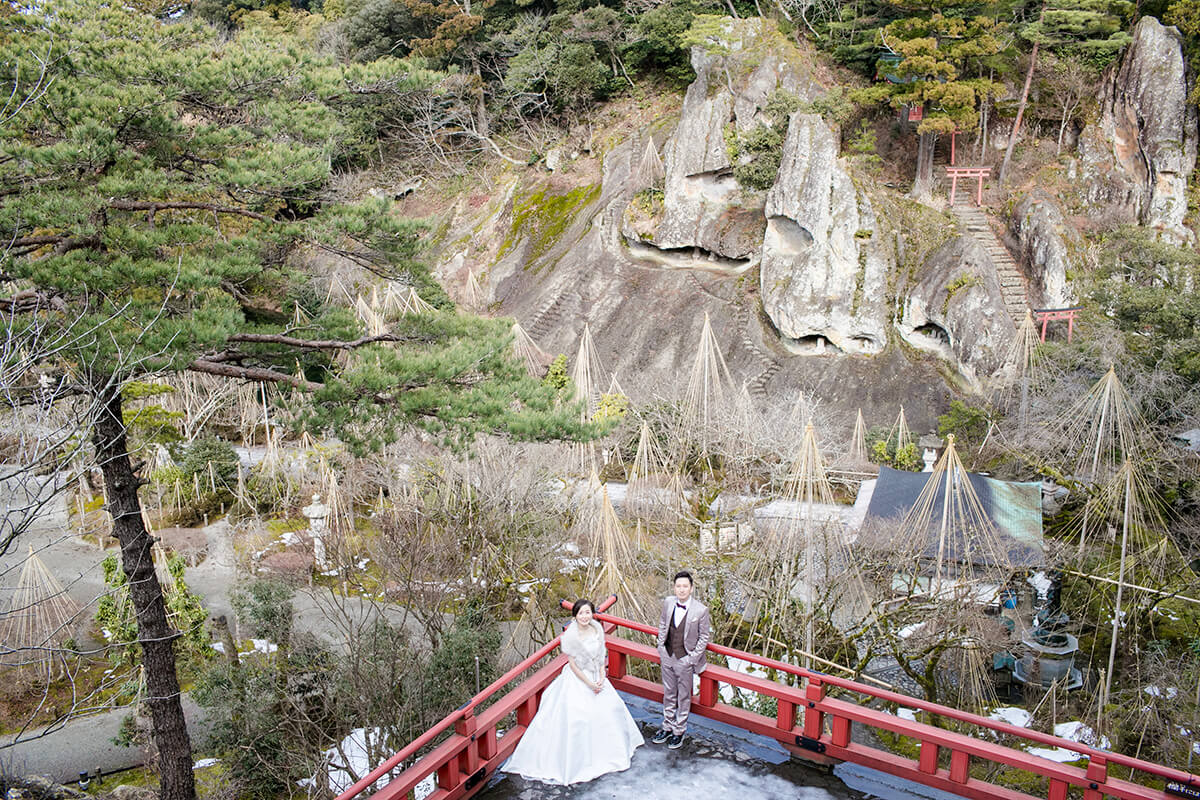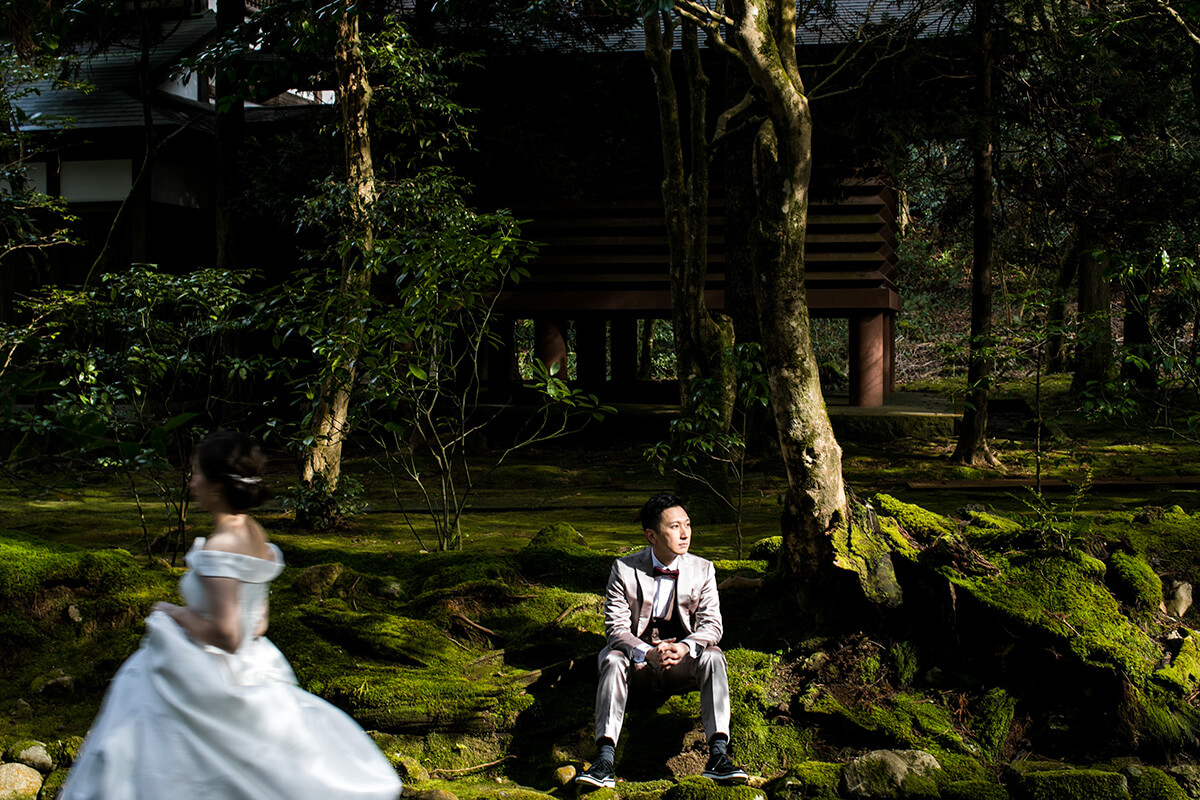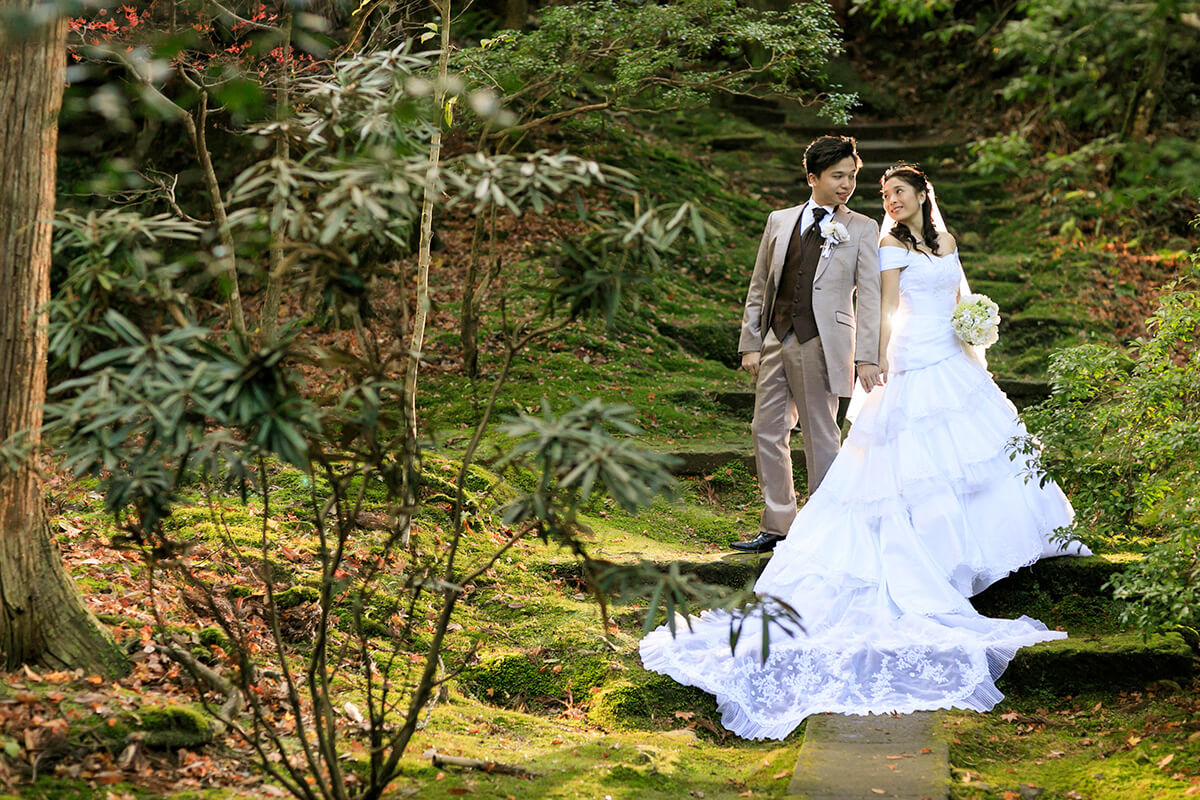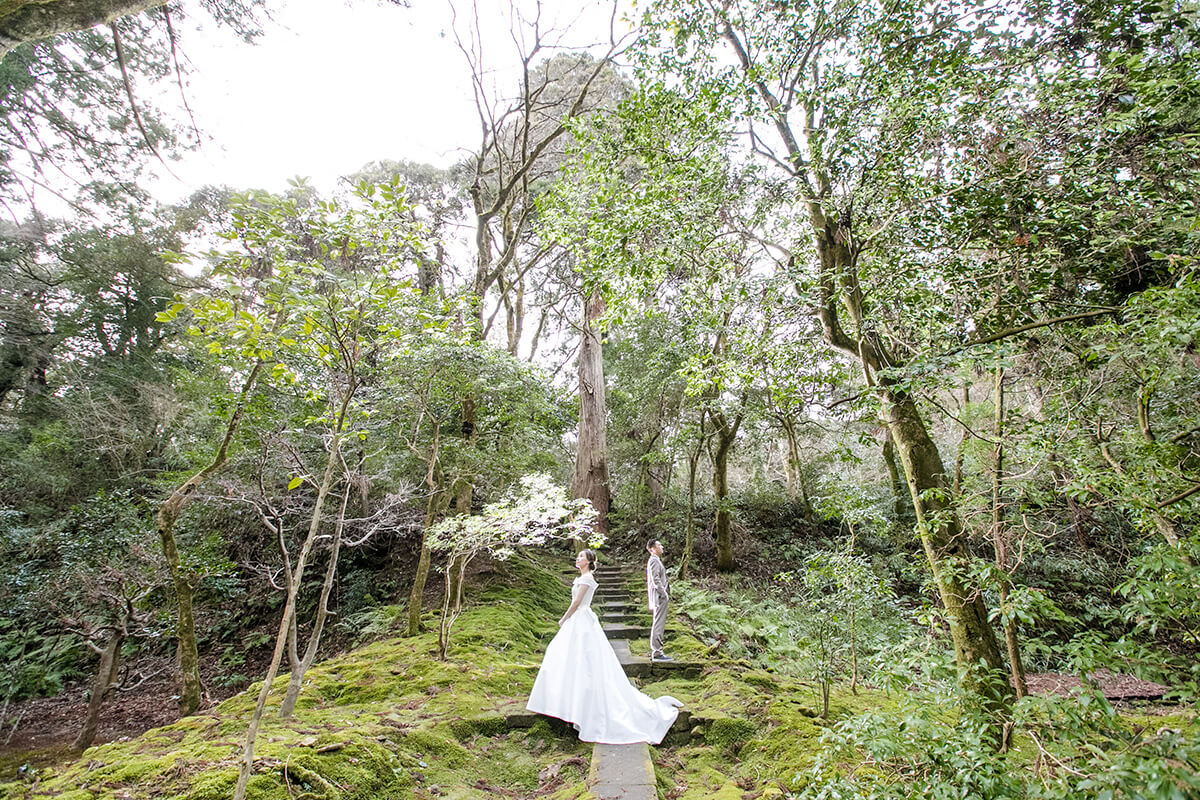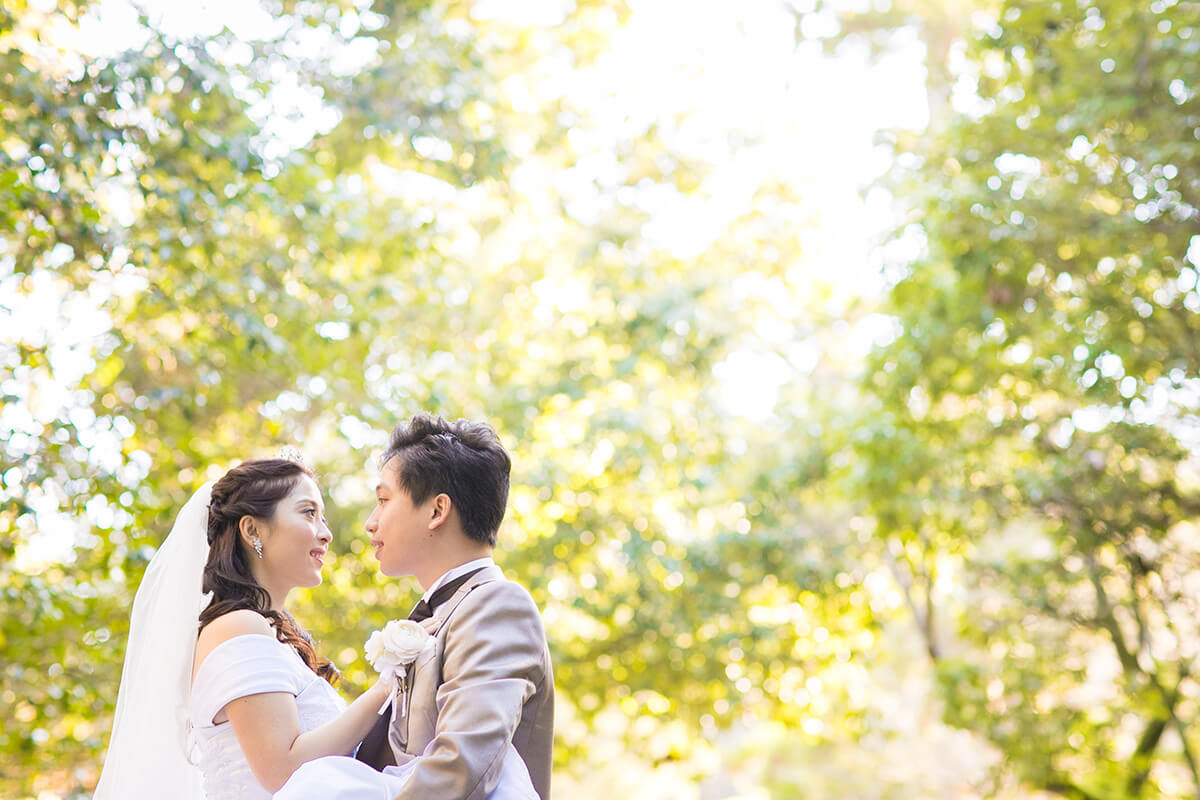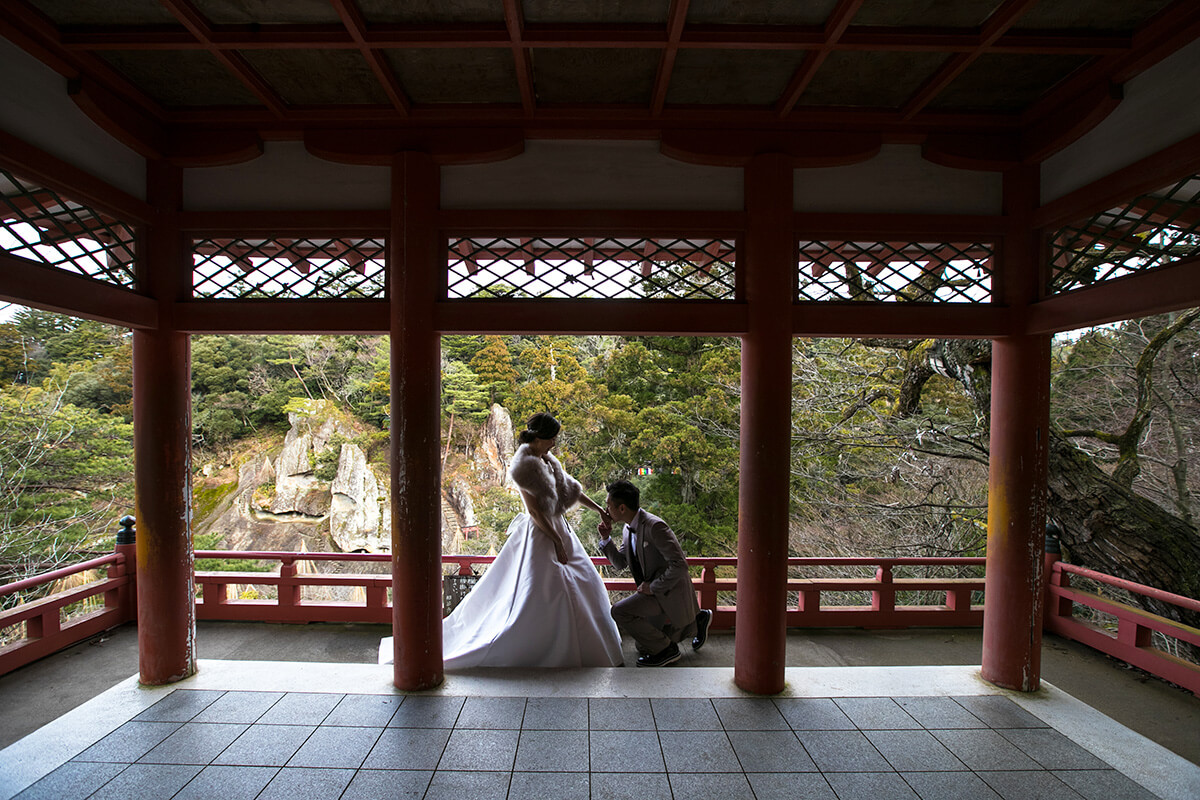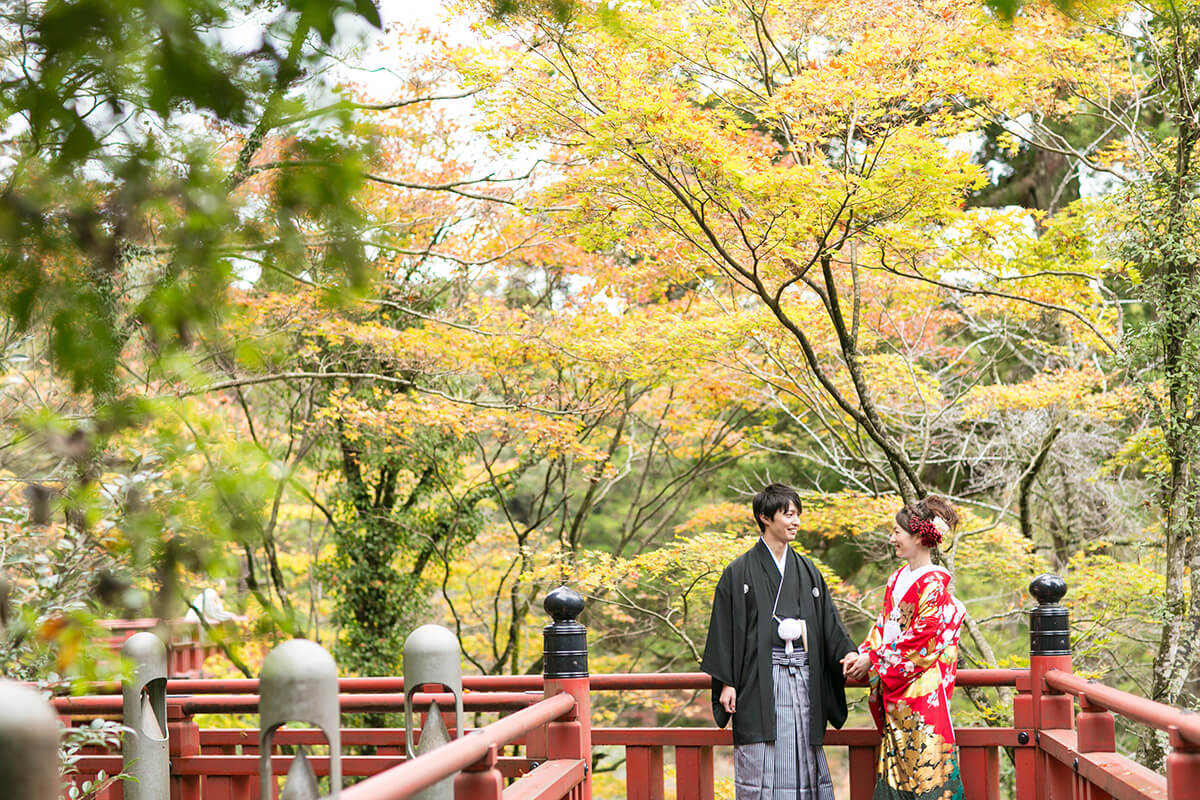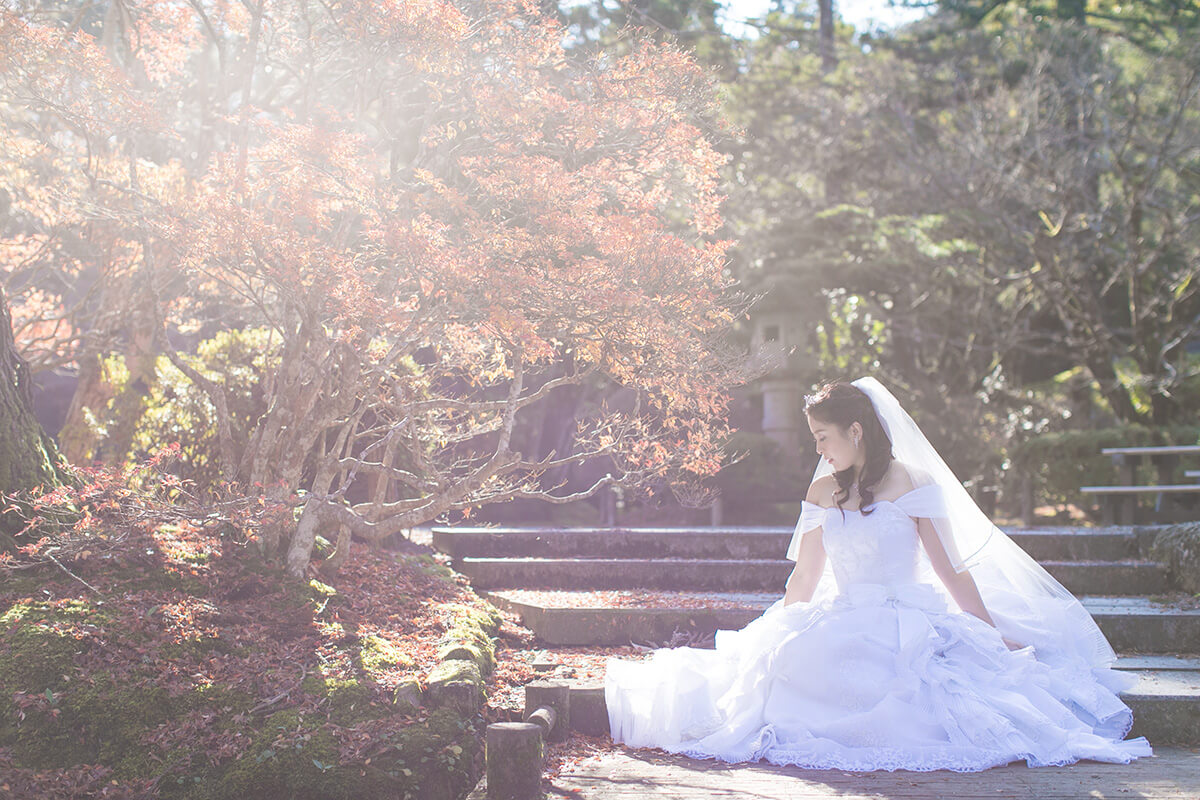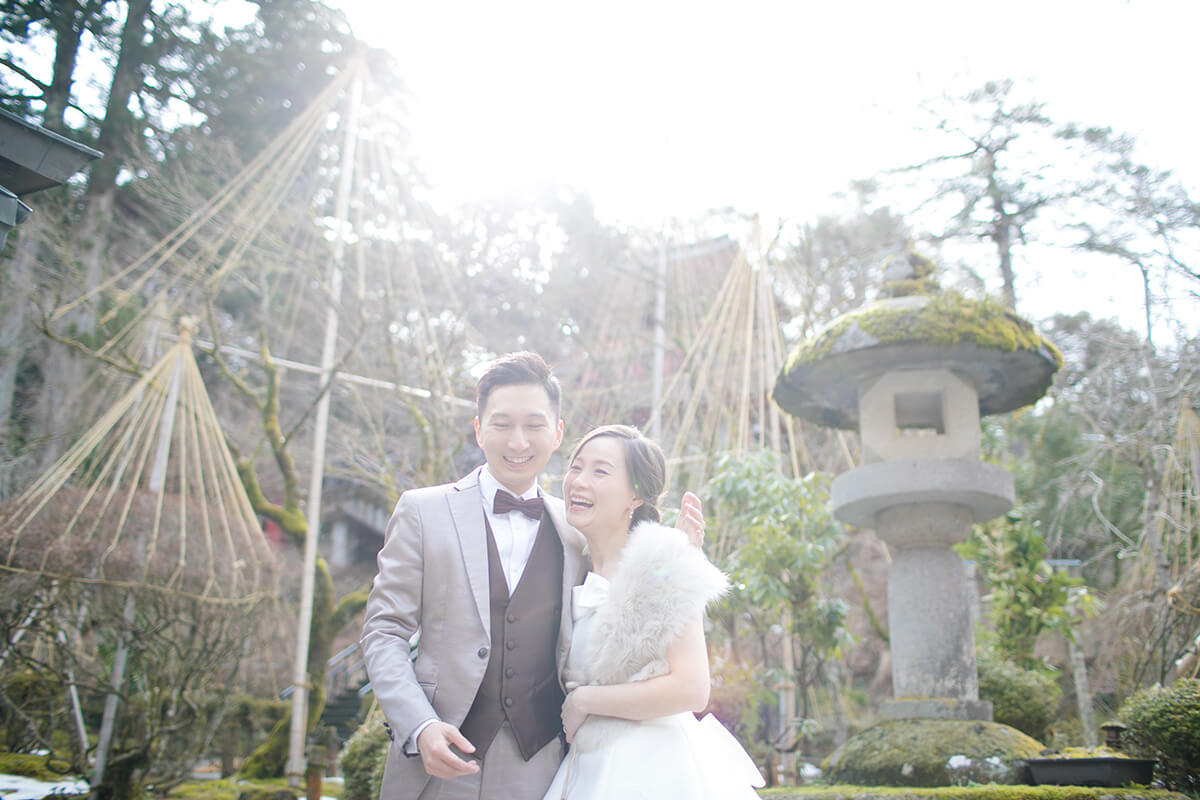 A beautiful and vast scenic area that looks like a traditional landscape painting
Natadera Temple occupies a large scenic area, and is noted for the flaming red leaves in autumn that cover the whole campus. It is an excellent outdoor setting for unforgettable pre-wedding photos.