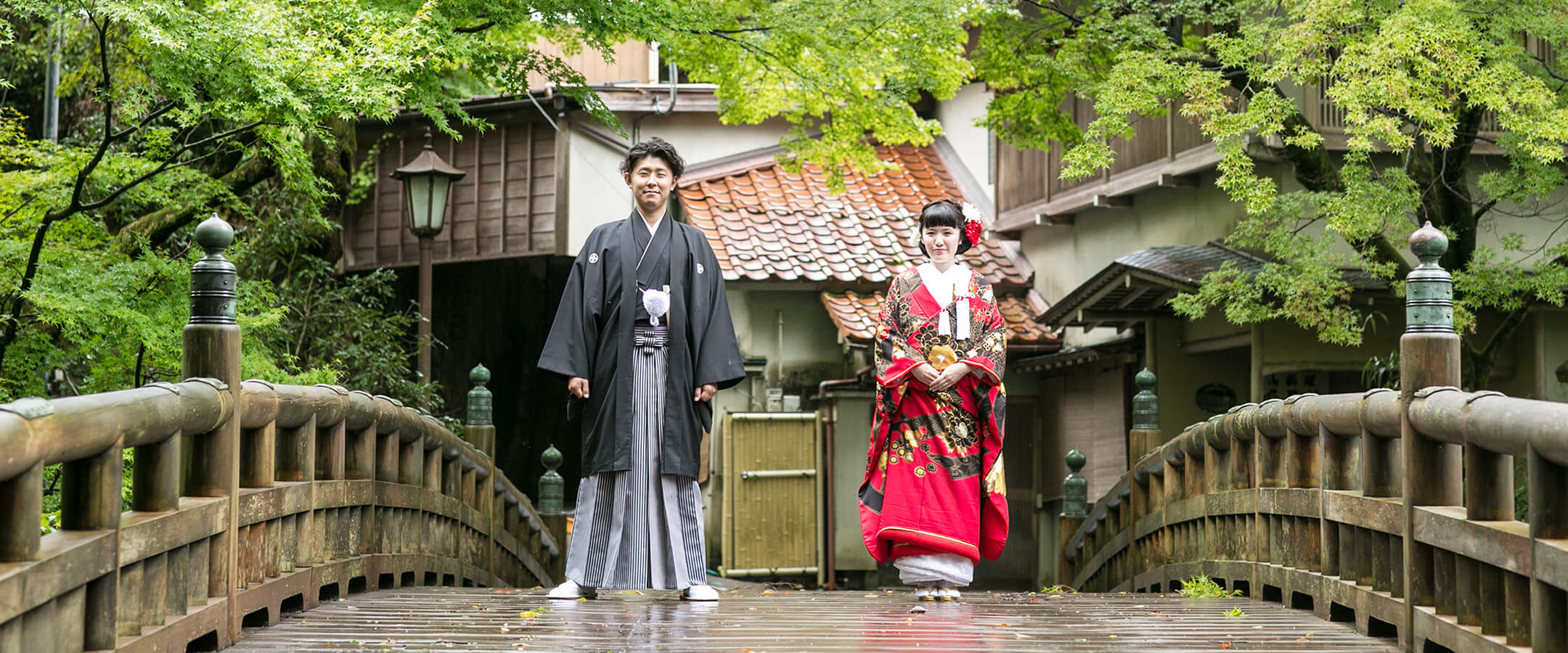 Kakusenkei(Kaga Onsen)
[ADD. FEE ¥33,000(including tax)]
[As 2 Locations]
A natural landscape that changes with the seasons in a beautiful valley full of hot spring resorts Kakusenkei Gorge is a river valley that runs along the valley of hot spring resorts. Unique stone formations untouched by human hands and breathtaking waterfalls, and the varying natural colors of the different seasons turns this valley into captivating landscapes. Autumn red foliage of the maple trees makes this attraction particularly appealing, especially when you stroll leisurely along the river creeks.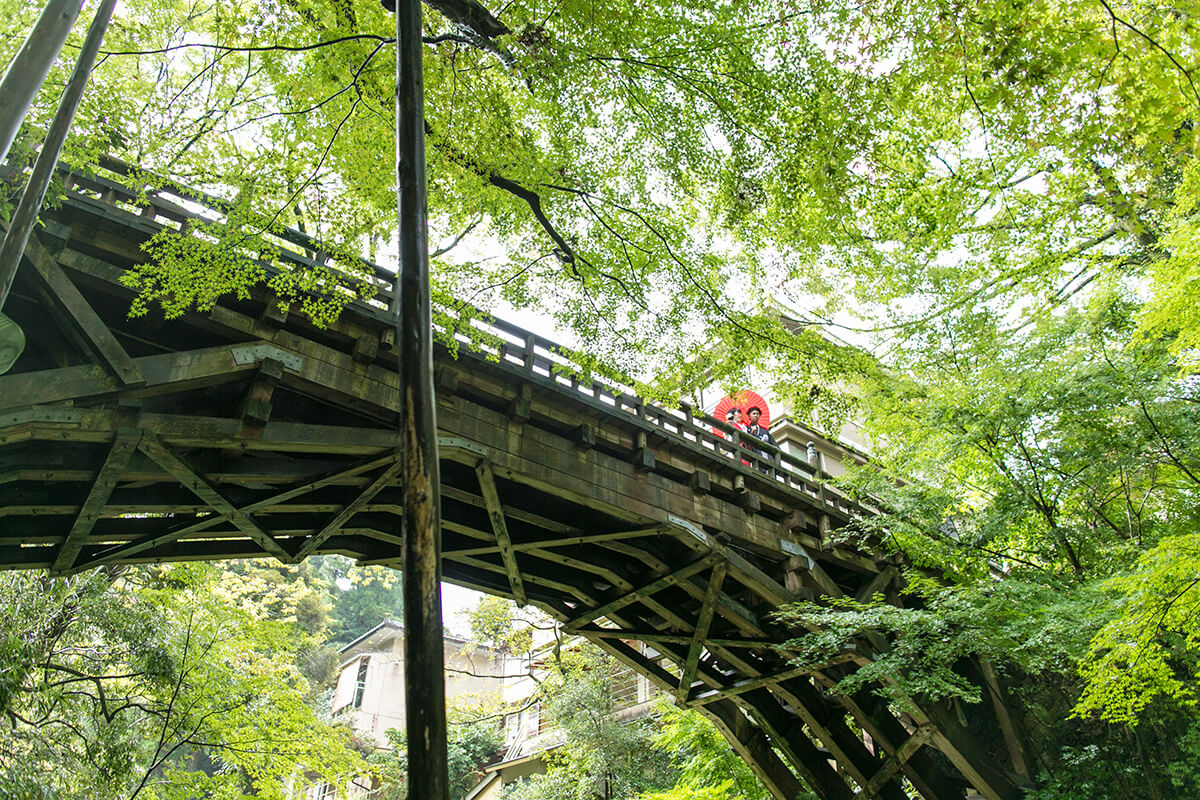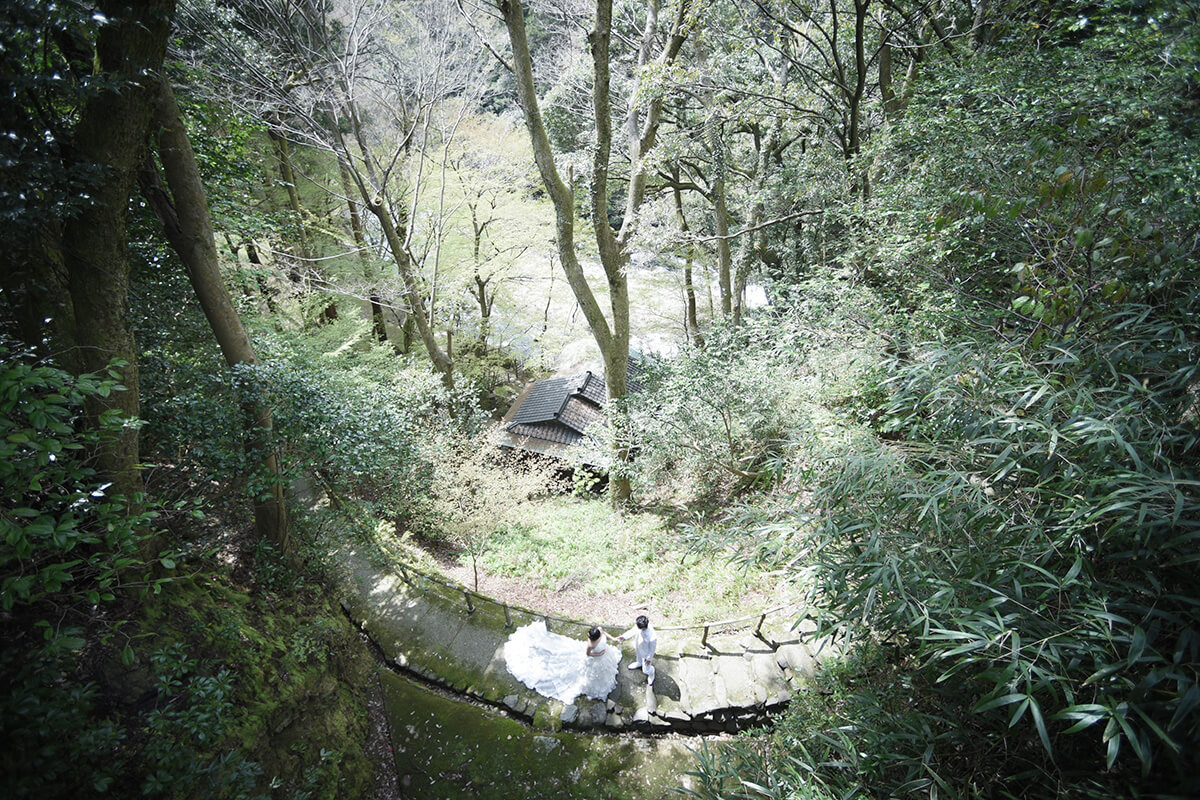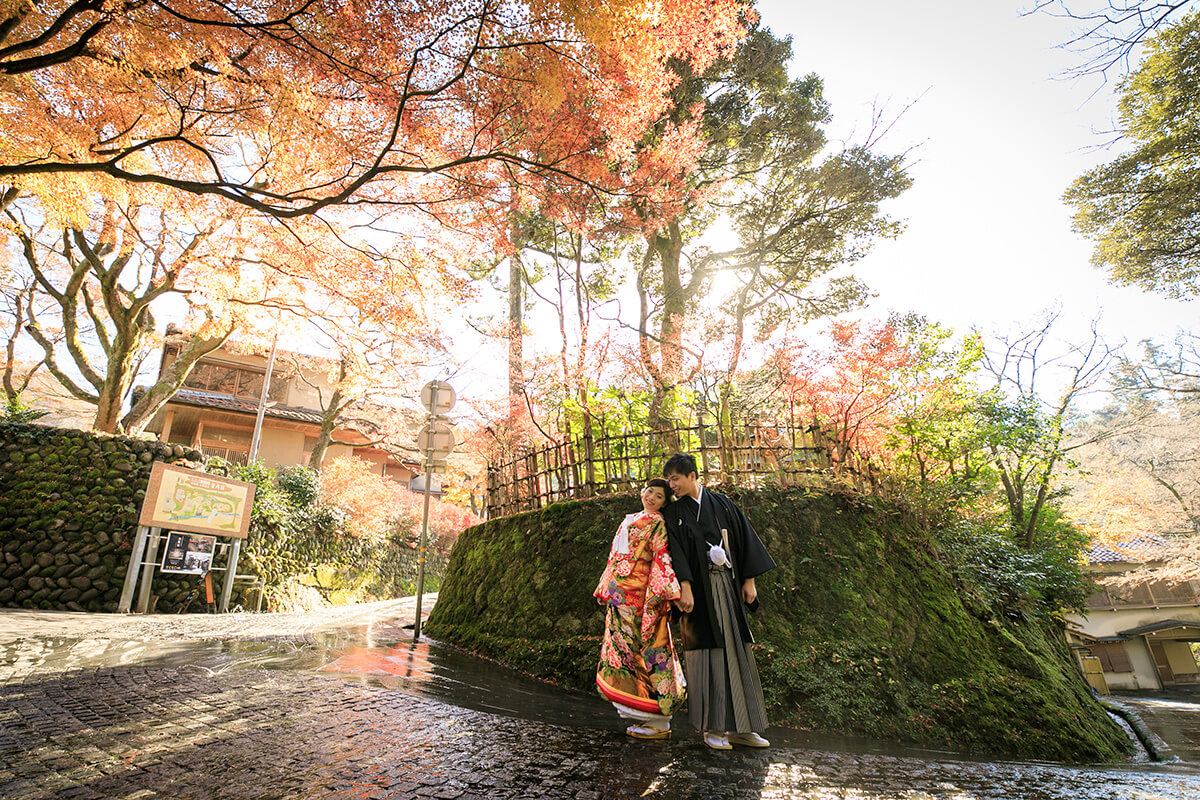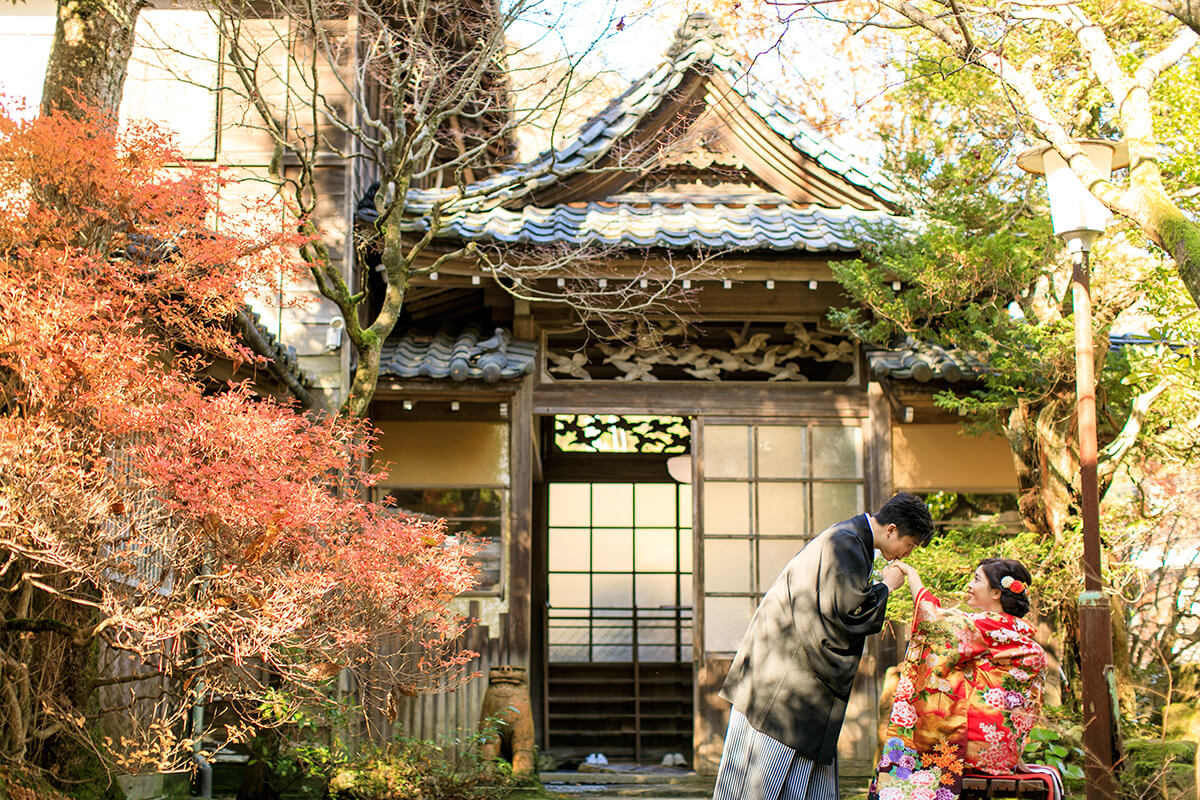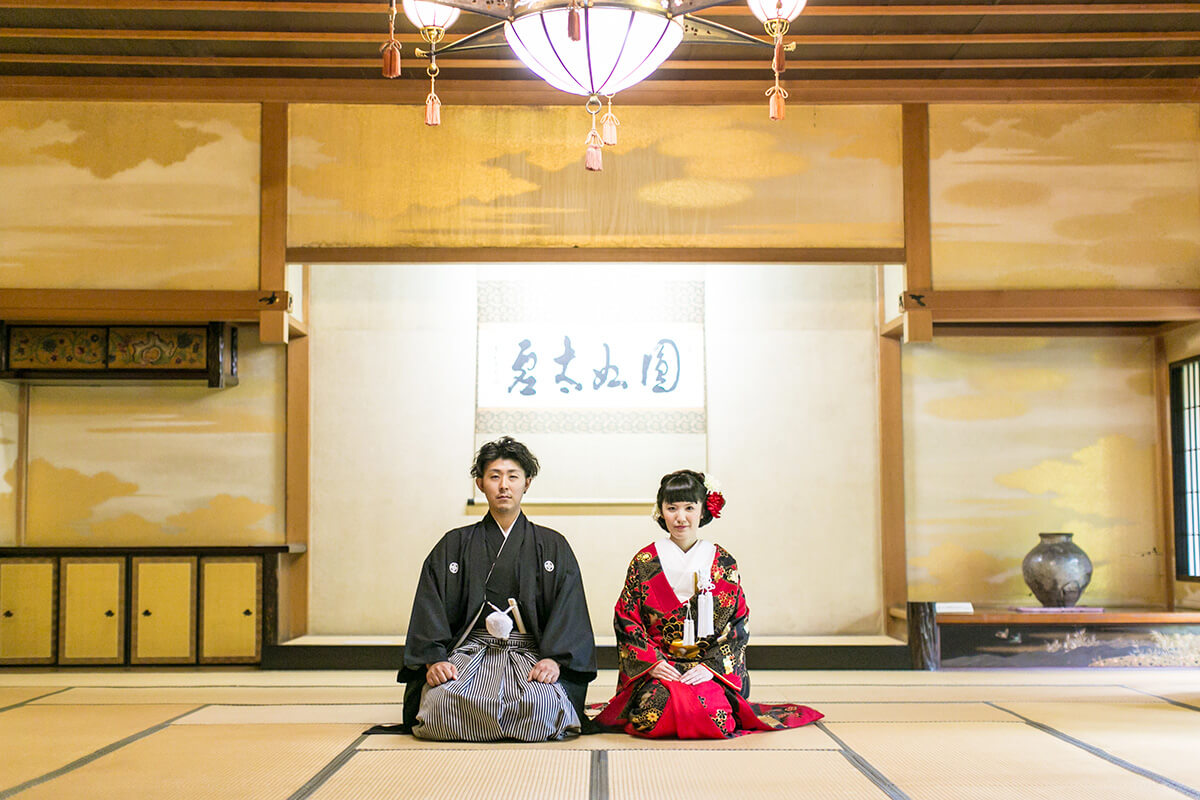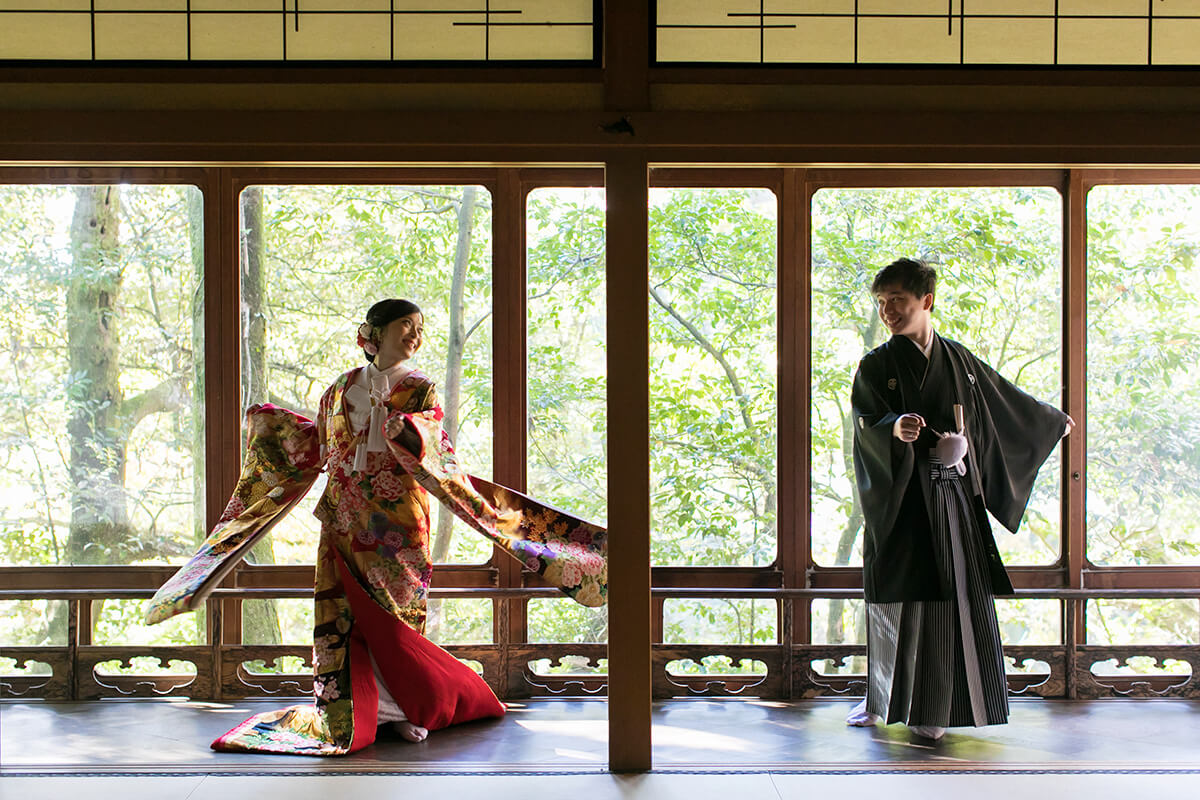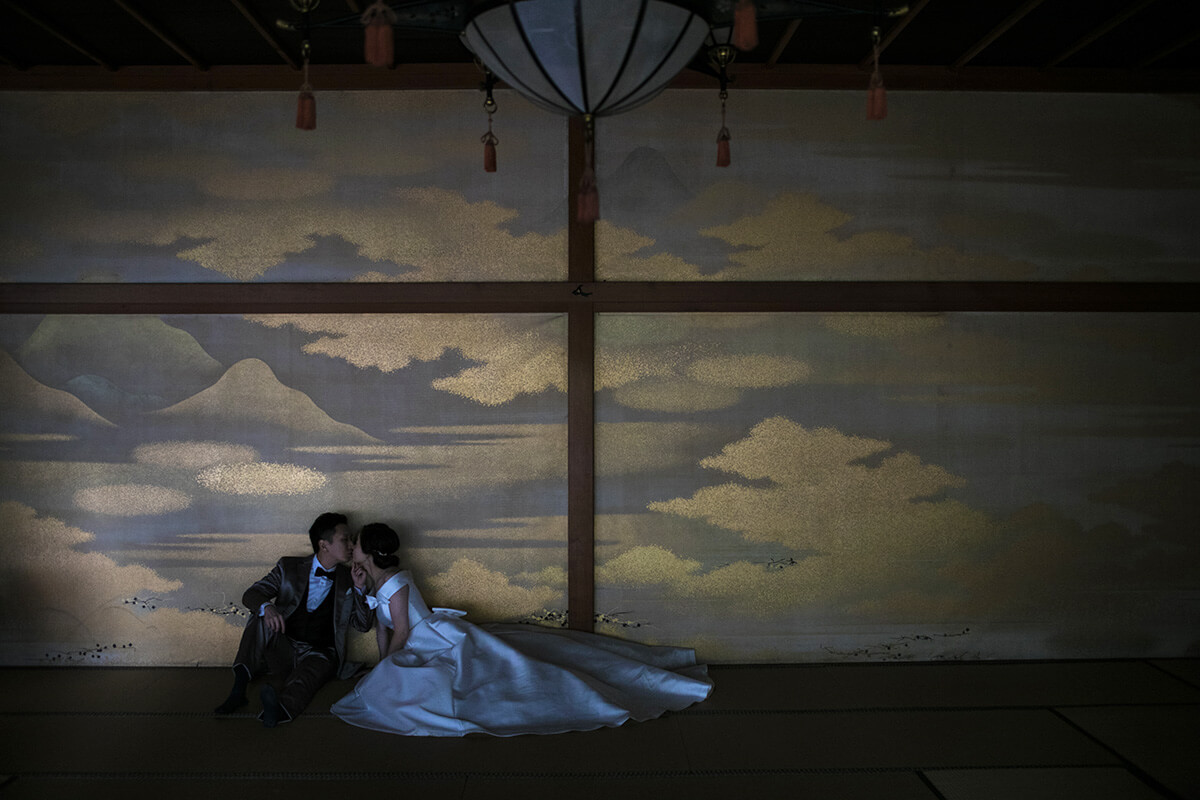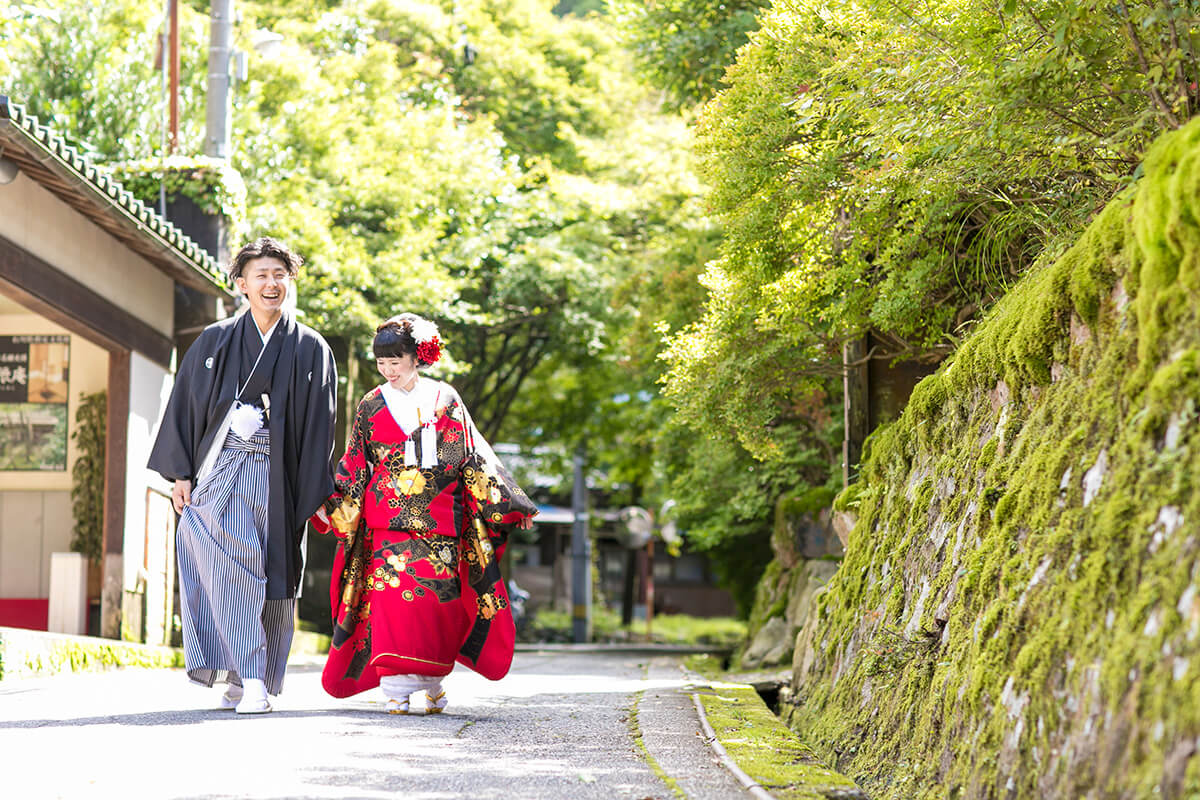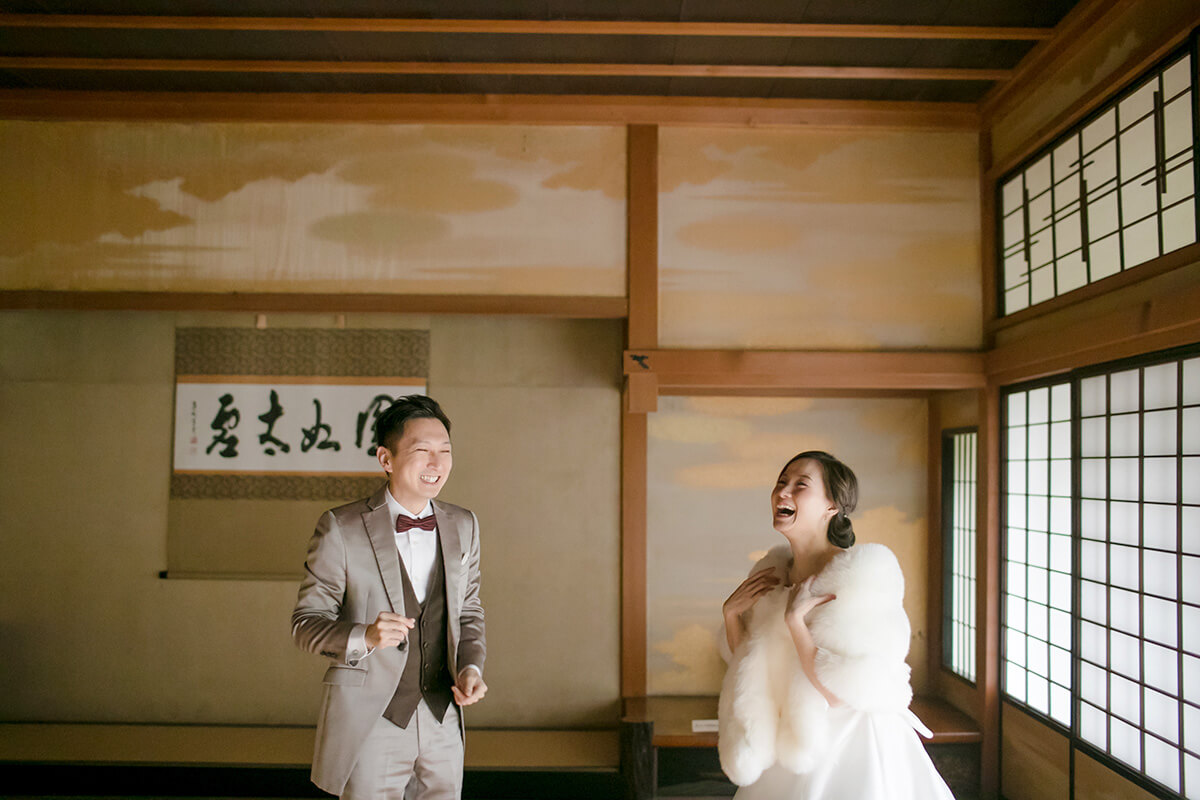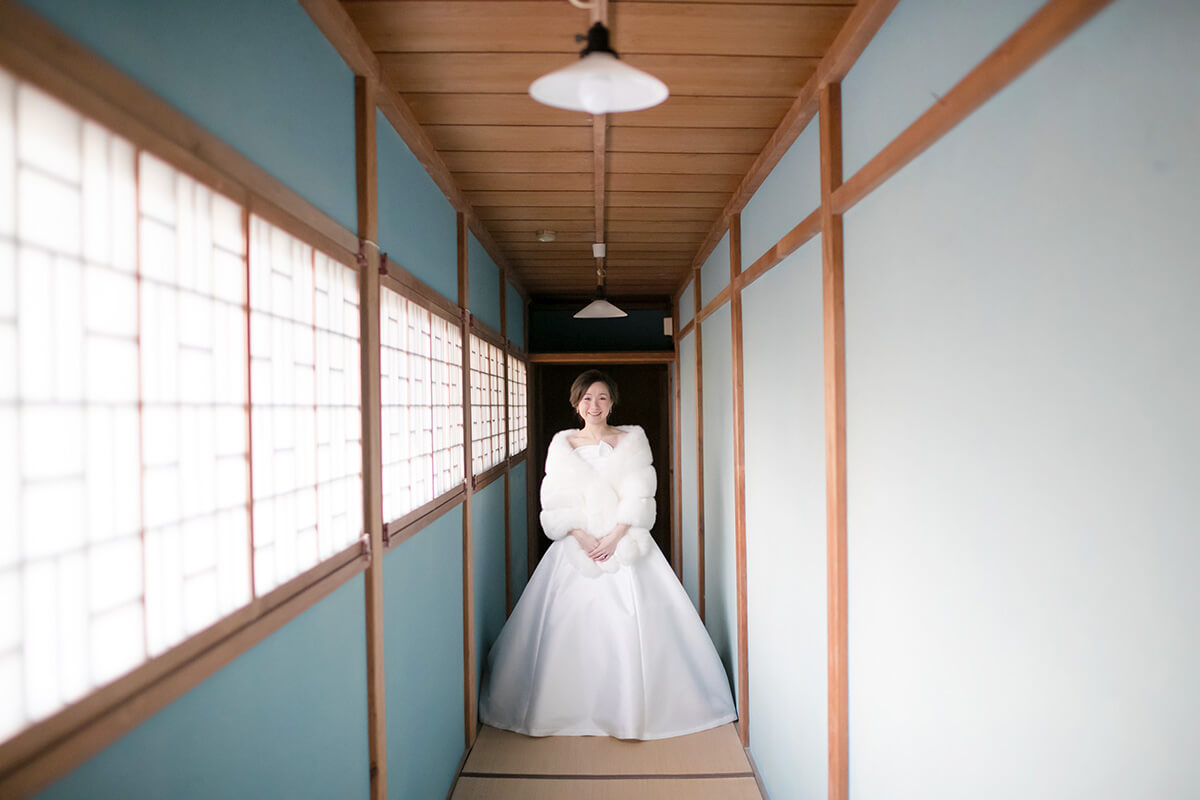 Blessed with nature and an intimate setting for wedding photography
Located in a hot spring area deep in the mountains, Kakusenkei offers a taste of natural beauty that varies throughout the four seasons. Let us escape from the hustle and bustle of city life and return to the vibrant colors of nature. Embark on this journey for an unforgettable pre-wedding photo tour.