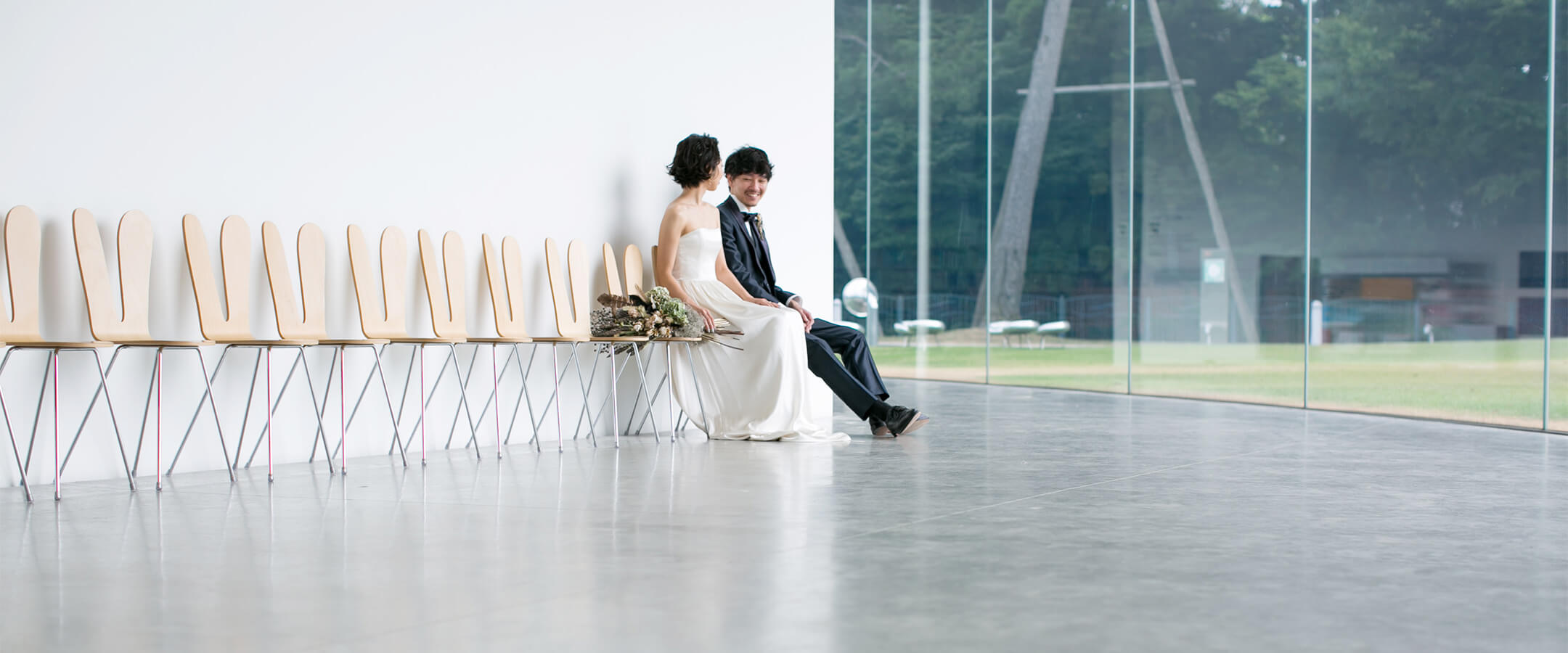 21st Century Museum
[ADD. FEE ¥22,000(including tax)]
[Photography only permitted on Mondays, you need to apply for confirmation in advance]
Renowned modern art gallery that blends architecture with artwork As a famous modern art museum in Japan, this museum attracts visitors from all over the world. The museum was created by renowned architect and took home gold at the Venice Biennale of Architecture. Like a transparent floating island with a 360-degree transparent open glass wall, the design integrates the artworks with outdoor scenery. One can say this museum is the culmination of wisdom and knowledge of modern civilization.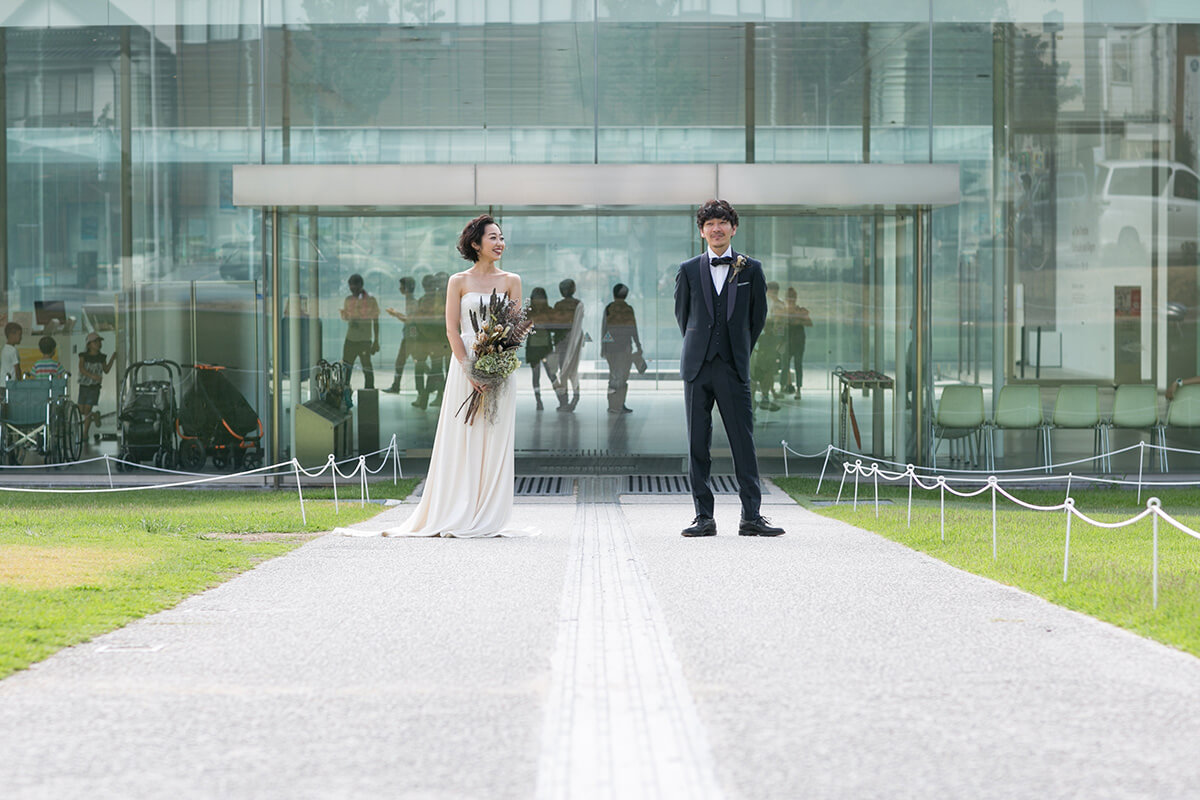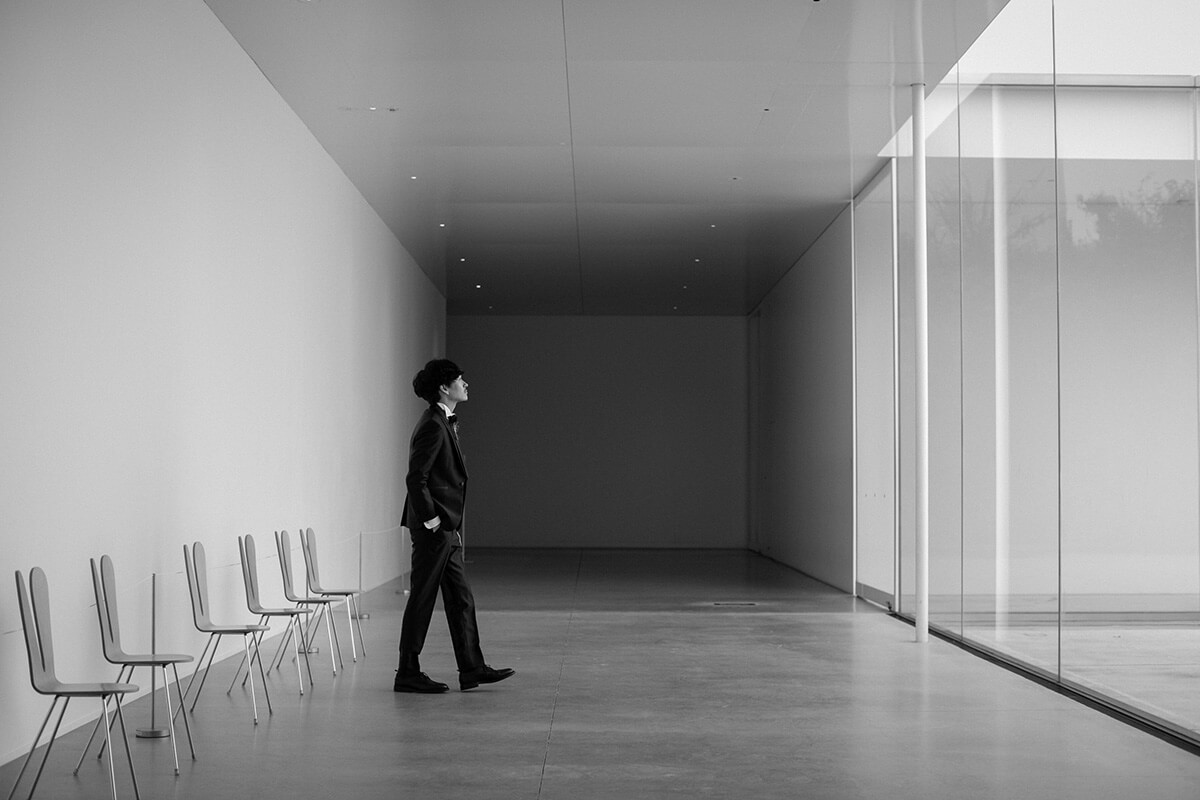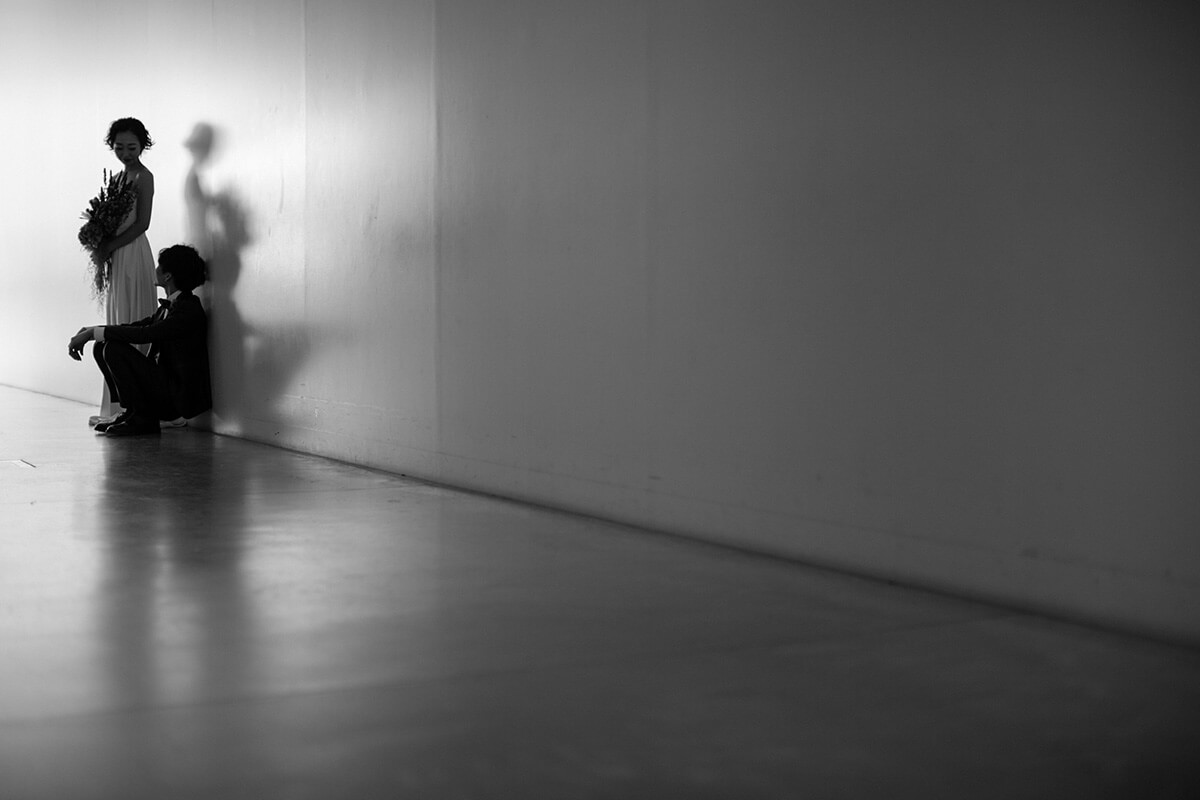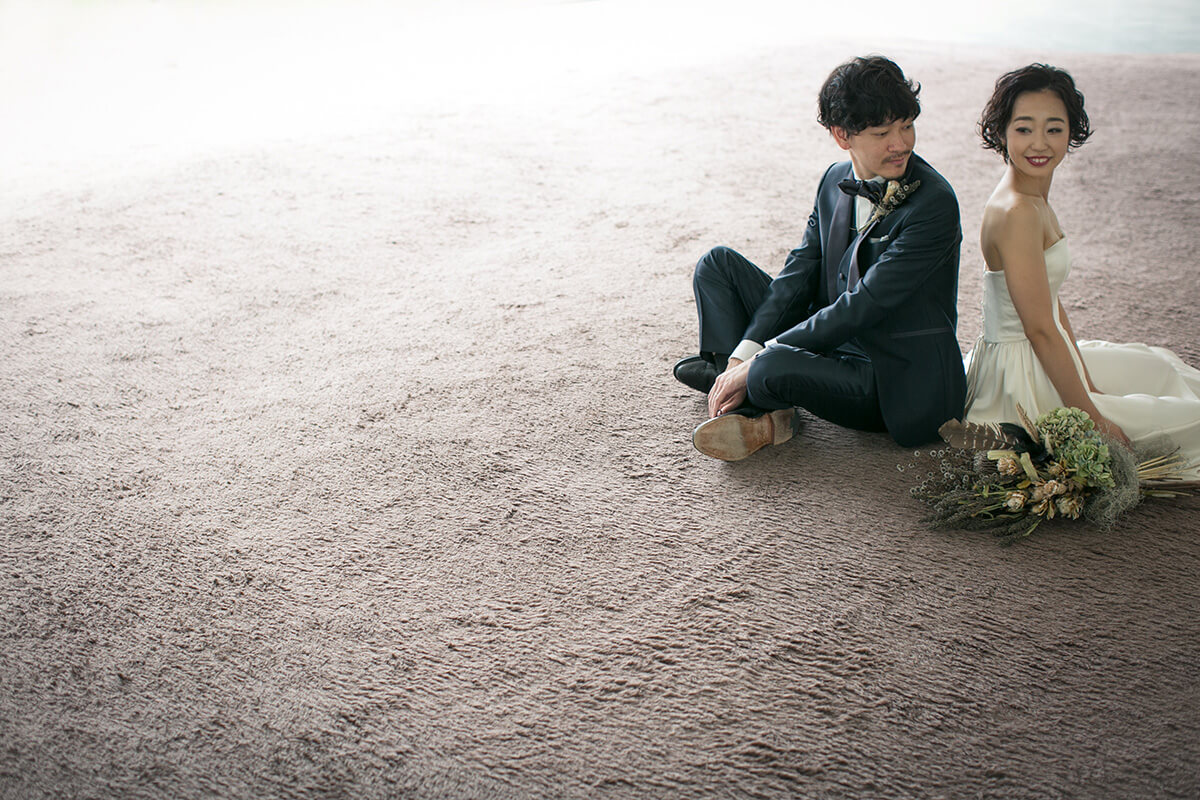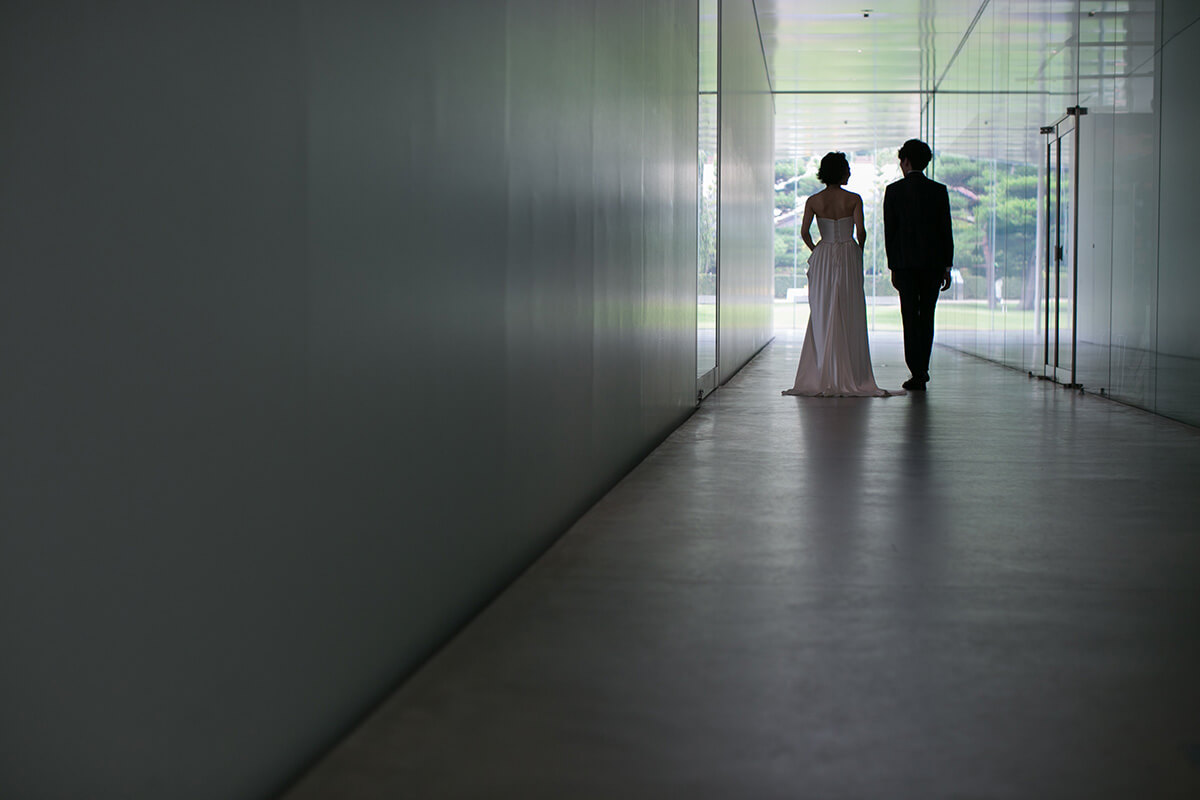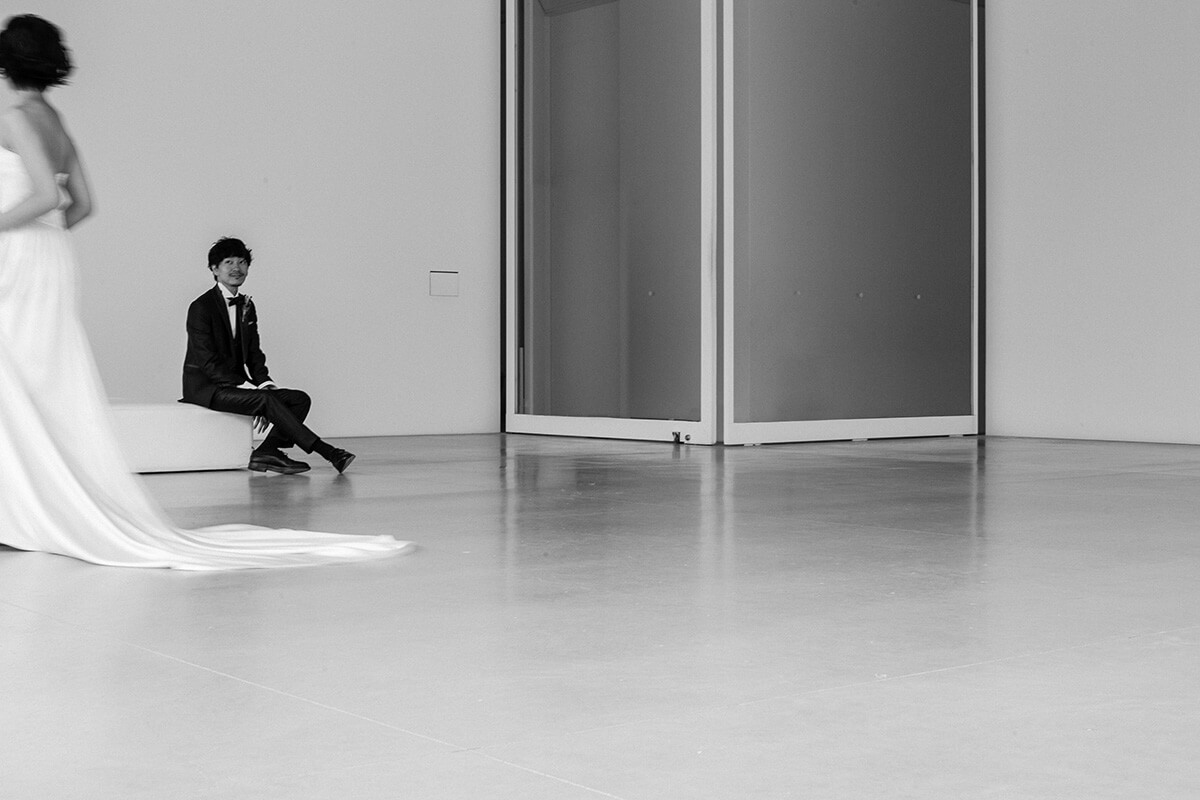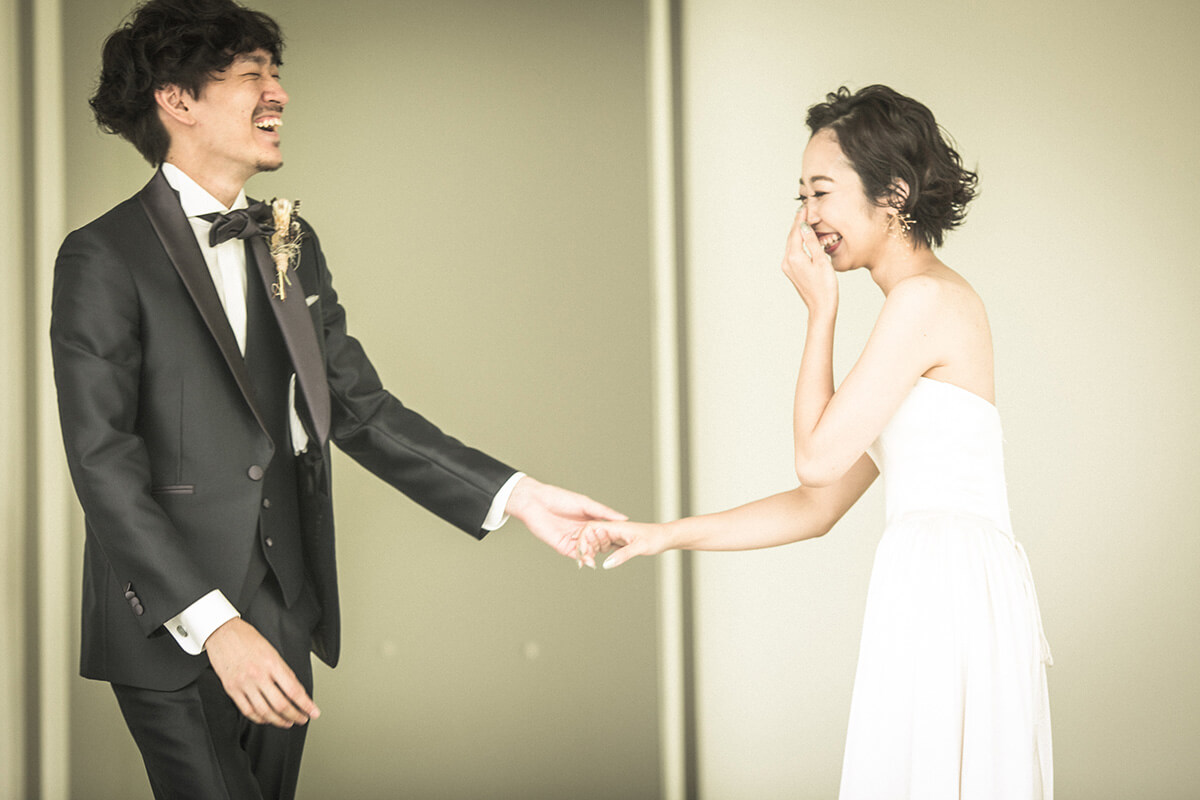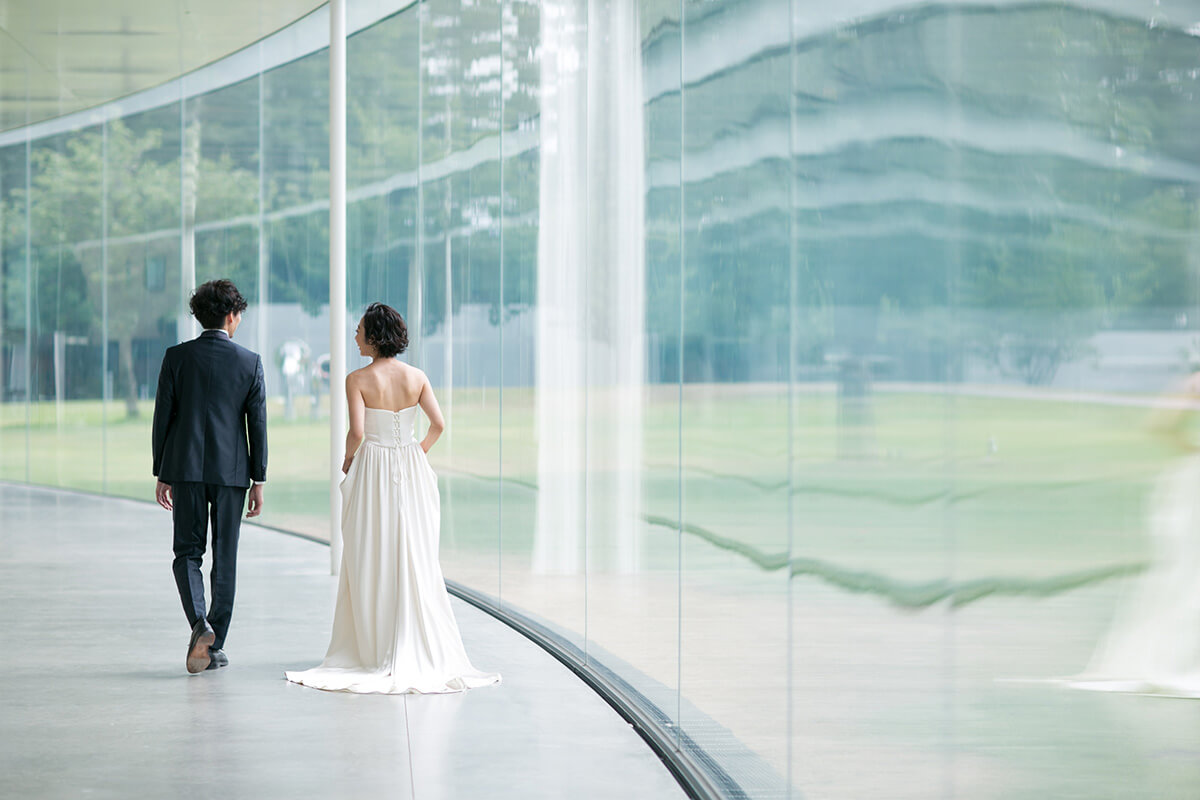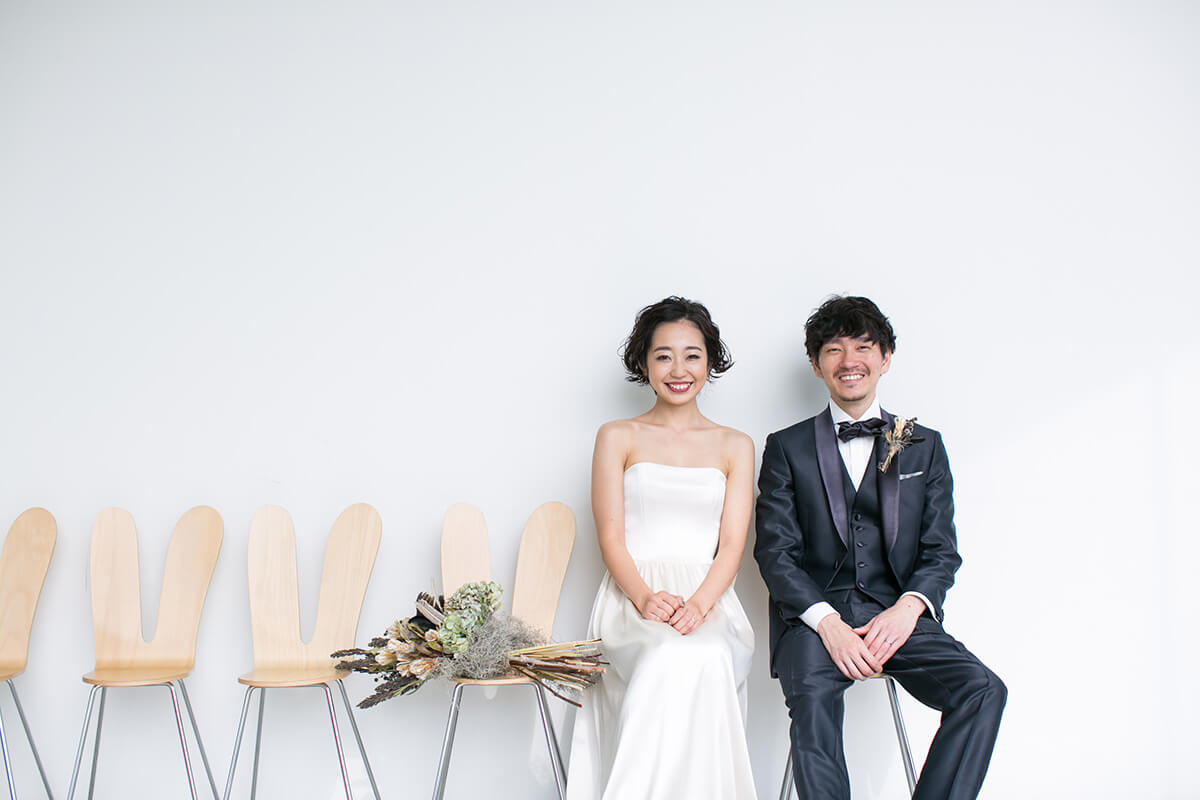 Blending artistic vibe with ultramodern design to create a unique wedding photo set
With its 360-degree floor-to-ceiling windows, white minimalist tones and a modern artistic environment, this is an unique setting for your personalized wedding photoshoots.